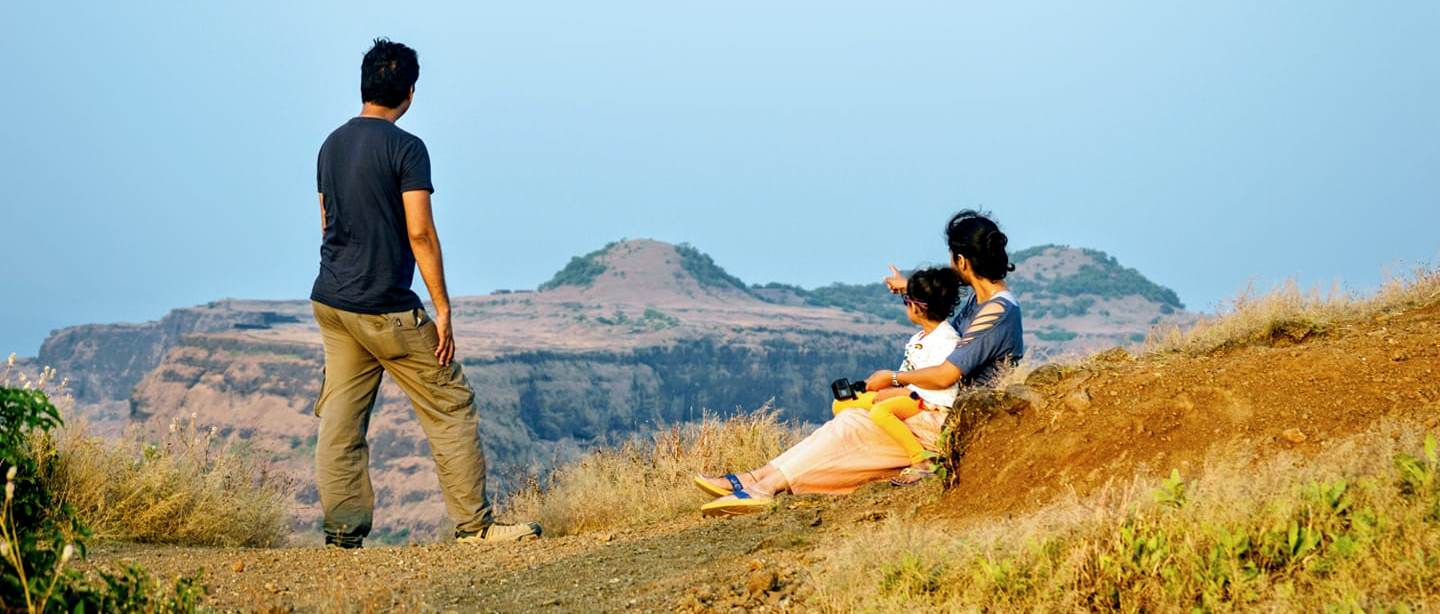 Mahabaleshwar: A Family Guide
---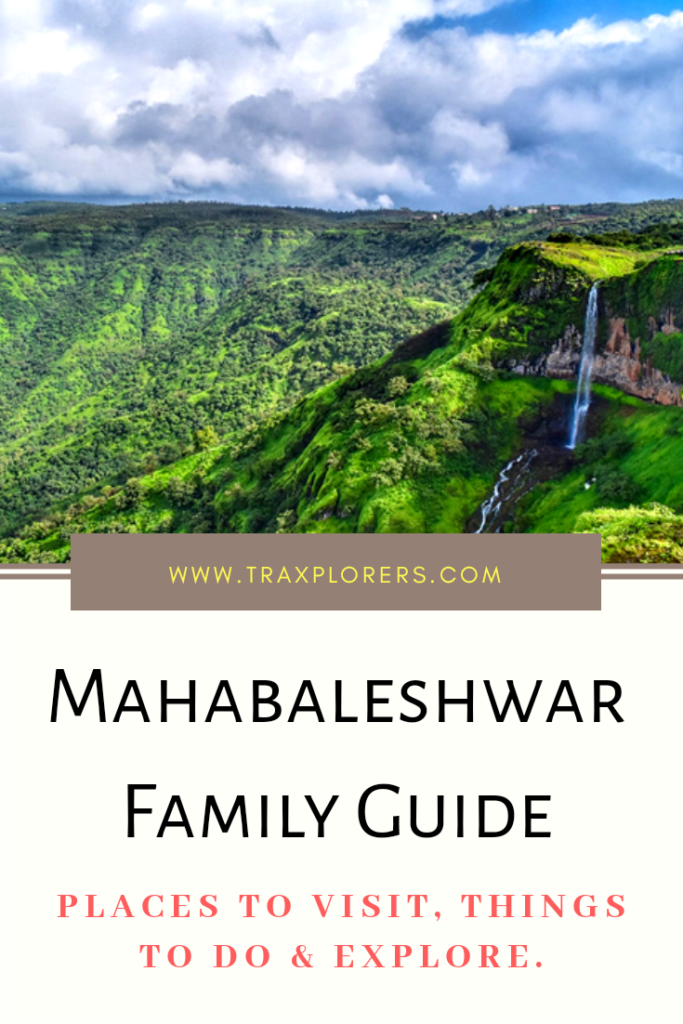 ---
---
Explore Mahabaleshwar in Maharashtra
Mahabaleshwar is a hill station located in the Sahyadri Ghats in Maharashtra. Set about 1300m above sea-level, this hill station has so much to offer than just pleasant weather and a few tourist spots. Mahabaleshwar, also known as the Strawberry Capital of India has numerous strawberry farms that produce the best strawberries in India. One of the most popular vacation spots in India to spend fun time with family and/or friends.
---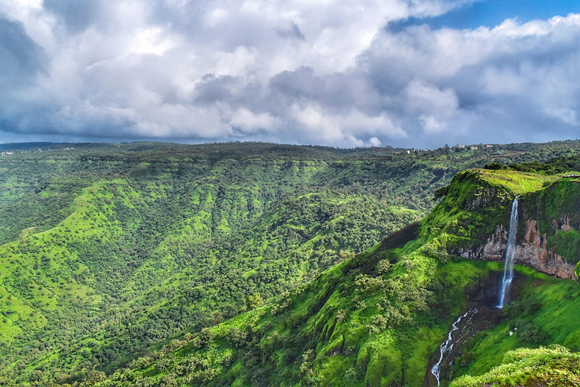 ---
Best time to visit
The best time to visit Mahabaleshwar is during the winter season. In India, winter is the harvesting season for strawberries. So, the best and freshly produced berries can be enjoyed while touring this paradisiac hill station.
Places to See
Mahabaleshwar is a famous tourist attraction for Indians. A hill station surrounded by beautiful mountains and nature's finest landscapes; there are several places to visit and relish in the blossom of wander-ness.
---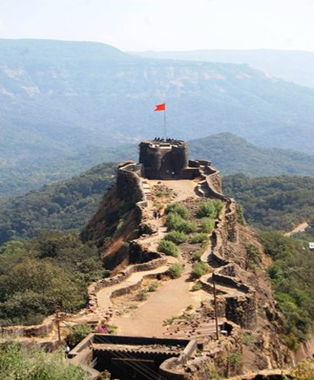 Pratapgad Fort
Located in Satara district of Maharashtra, this fort served as the all-seeing-eye by the Maratha rulers, built over Par and Kinesvar villages by Chhatrapati Shivaji Maharaj in 1656.
This fort is now a popular tourist attraction in Mahabaleshwar. The fort is known for the Battle of Pratapgad, a battle was fought between Shivaji Maharaj and Afzal Khan, Mughal Emperor where Shivaji Maharaj defeated the Mughals and marked the reign of Maratha Empire.
---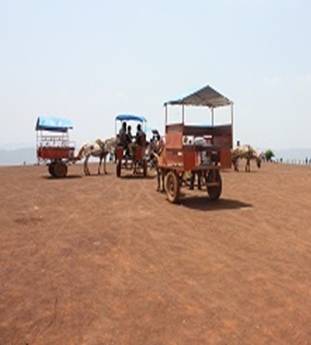 Tableland
A flat land naturally cut on the top of a hill, making it a plateau in between the ranges. Tableland is one of the most famous things to do near Mahabaleshwar, Panchgani. The beautiful serene, an ever-blowing breeze and horseback riding makes this spot perfect for a family outing.
The caves that run underneath this plateau caters to one of the quirkiest restaurants in Maharashtra.
A fresh experience in pure air and a great meal in the cave-restaurant makes Tableland apt for day-time sight-seeing.
---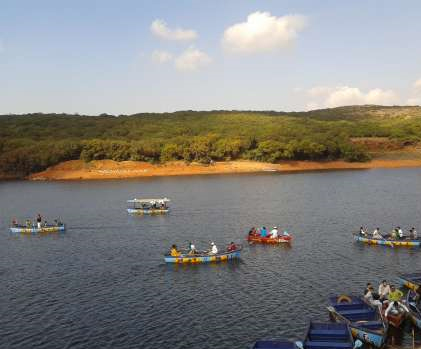 Venna Lake
Venna Lake is situated in the centre of the market that caters to one of the vaguest lakes in the popular hill station. Venna Lake has many recreational activities like boating, fishing, and fish feeding.
A light-hearted boating experience with the sweet melody of classic Bollywood songs performed by the rower in the presence of your loved ones is really difficult to find in the city.
---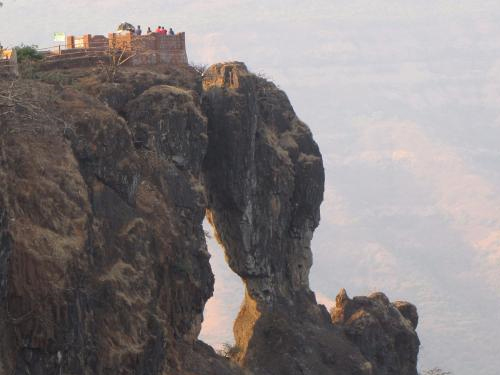 Elephant's Head Point
Elephant's Head Point is an iconic spot in these hills. Nothing specific by man, but, nature's magic can be eyed. A rock, perhaps a hill, shaped as a tusk of the mighty mammal surrounded by beautiful lush trees is a pleasure to the eyes. The view surely has the potential to turn a bad mood into a good one.
---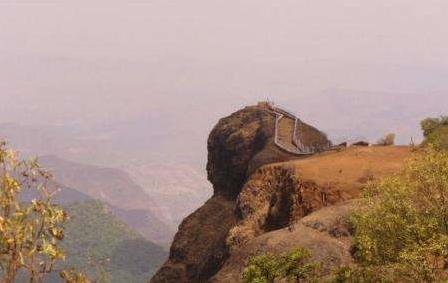 Echo Point
As we all have read in our school days that an echo occurs when the sound bounces on a surface and seconds later, reaches back to the human ears, it creates a mild, yet, mighty joy to the mind.
Echo point in Mahabaleshwar is a unique Echo Point in the country as the sound doesn't return just once, but, thrice with different velocity and loudness.
The return of sound is more like music that elongates its presence for a couple of seconds and builds a trance where only a single human and its mind is present. Well, Echo Point in Mahabaleshwar surely, checks of the bucket list for one of the best echo points in the world.
---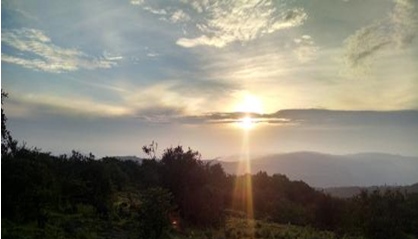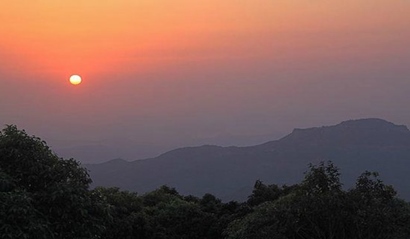 Wilson Point of Sunrise and Sunset
Probably the only serene in India that allows the human eyes and mind to experience the sunrise and sunset from the exact same spot. Wilson Point of Sunrise offers a panoramic view of the sunrise as well as the sunset.
The mornings are beautiful, a golden graze of the sunlight in the sight brings all the hope and joy in the world. With tea & coffee vendors starting their businesses at literally, first ray of sun, this point is an excellent place to start the morning with a delicious breakfast.
In the evenings, a market is set-up at the same exact spot as most of the tourists prefer sunset than sunrise, the drowning of the sun takes away all the negativity, falseness and evil deeds with it, leaving positivity and soulfulness in the world. This 'sunset' market has loads to offer from shopping, local delicacies, and games to street artists, story-telling and puppet shows.
---
Things to do
Mapro Gardens & Jam Factory
Mahabaleshwar is known for its sweet candies in the entire country. Strawberry being locally produced, majorly all the candies and sweeteners have a strawberry flavour. Mapro, one of the leaders in sugar syrups, candies, fudge, and jellies have a factory where their marque flavour – strawberry is engulfed in all the respective products.
The tour includes a walk along the perimeter of strawberry fields, guided learning of the factory and production of various products like crush syrups, jams, candies etc.
The property also has a garden with slides and swings. An all-around family entertainer.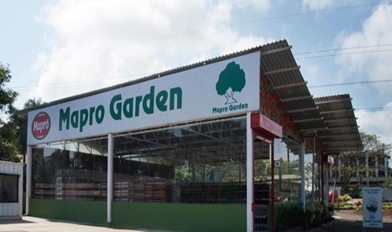 ---
Strawberry Fields
The lush fields with a red carpet give a picturesque view of the beautiful strawberry gardens from a mile.
This Maharashtrian hill station is widely known across the country for the quality and quantity of strawberry produced.
A full-guided strawberry field tour is a must-do in Mahabaleshwar when on a family trip. The tour includes the knowledge of strawberry farming, the processing and time required to cultivate strawberries from the germination stage to harvesting.
---
Go-Kart
At the foothills of Mahabaleshwar, lies Panchgani; a famous spot in the country for the number of boarding schools. Some of the finest schools in India have their roots deep dug her. Panchgani offers a lot of entertainment for the locals as well as tourists.
One such source of entertainment is Go-Karting, once a popular sport in major urban cities in India, somehow, it got unpopular and lost its fame. There are two Go-Karting tracks in Panchgani; one is on Masjid Venna Lake and the other one is in a 10-acre amusement park, Velocity Entertainment.
The one on Venna Lake offers Go-Karting at minimal rates with a restaurant to re-energize the body after a high-speed sport.
Video Games
When the kids are asleep in the afternoon after an early morning, mom and dad can visit one of the many video game parlours located in the market. The video games are unique, and solely for entertainment purpose.
A perfect source of entertainment to pass the afternoons with some self-time.
If you like online shopping then please go to the Amazon search page below. Thank you

♥
Food
Mahabaleshwar is one of the most visited tourist places in India, so, there are abundant restaurants and food joints available. The food is full-packed with flavours from different parts of the country and world. The choice is unlimited among qualitative and hygienic food that makes your trip even more memorable.
---
How To Reach
Mahabaleshwar is located at 247 KM from Mumbai and 120 KM from Pune. Both the cities are well connected to Mahabaleshwar, but via roads only.
Cabs
Cabs are easily available to Mahabaleshwar from Pune as well as Mumbai; however, the cost rates shall depend upon the time of the year.
Bus
Mahabaleshwar is an enormous source of revenue for private bus services in Mumbai as well as Pune. Daily, there are numerous trips which travel back, and forth with almost complete seats occupied by the passengers.
Suggestion: The most appropriate conveyance to Mahabaleshwar is by bus. Both, sleeper and chair buses are quite efficient as the duration of the journey is approximately 6 hours from Mumbai and 4 hours from Pune.
For local transportation, use of taxi services is recommended as all the tourist spots are situated at quite some distance.
---
Hotels – Stay
Mahabaleshwar is one of the most expensive holiday destinations in India for vacations. It is highly recommended to pre-book the rooms in a trusted hotel for the best deals and to avoid unnecessary inconvenience.
---
Conclusion
Well, this all one needs to know about Mahabaleshwar, for more information, do not search for other articles or blogs, get up from your chair and travel.
---
Suggested Read: Backpacker's 5N/4D trip to Maharashtra
---
[bdotcom_bm bannerid="2148″]
Author Bio: EZ Life has a wide collection of journey essentials that help you to keep your luggage organized and secure.
---
Read more articles from our Guest Post Series.
---
Loved it? Pin it. Thanks for sharing. ♥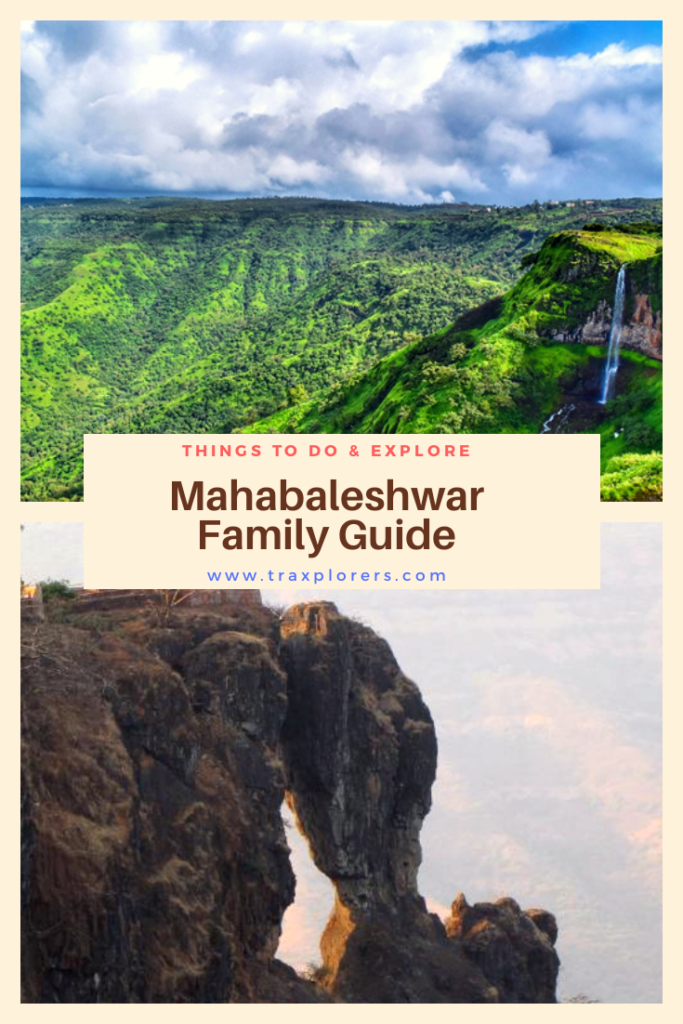 ---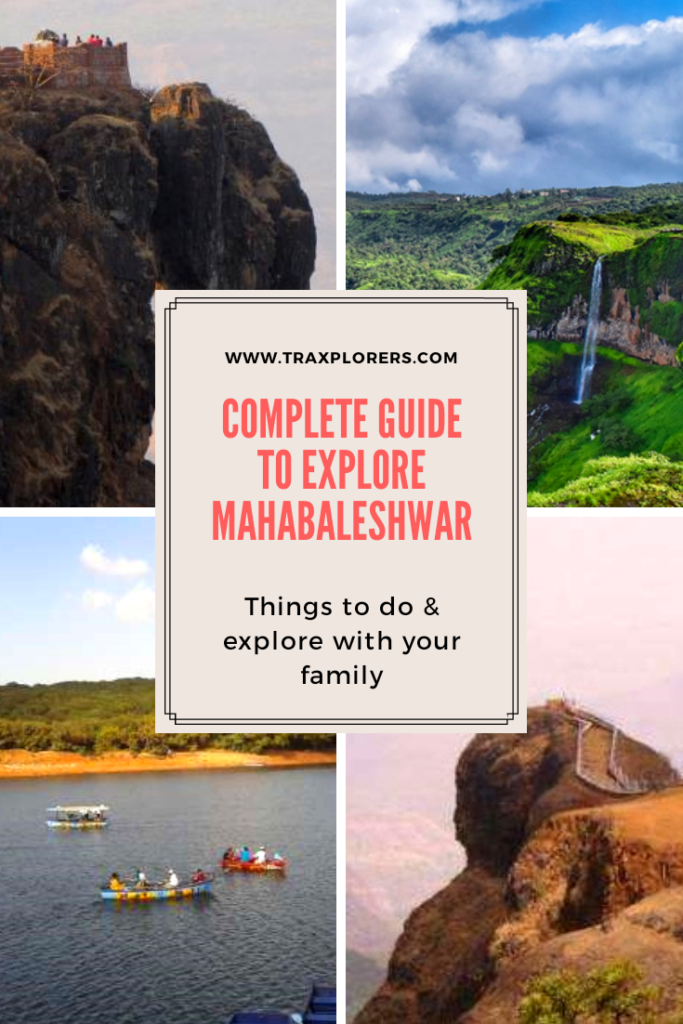 ---
DISCLAIMER: Some links on this site contain affiliate links, meaning if you book or buy something through one of these links, we may earn a small commission (at no extra cost to you). Thank you for supporting this website.
Terms & Conditions: ©Unauthorized use and/or duplication of any material (text and/or images) without consent from this site's author and/or owner are strictly prohibited. Links and excerpts may be used provided that full credit is given to Traxplorers or Supriya Bhardwaj with specific and appropriate direction to the original content.