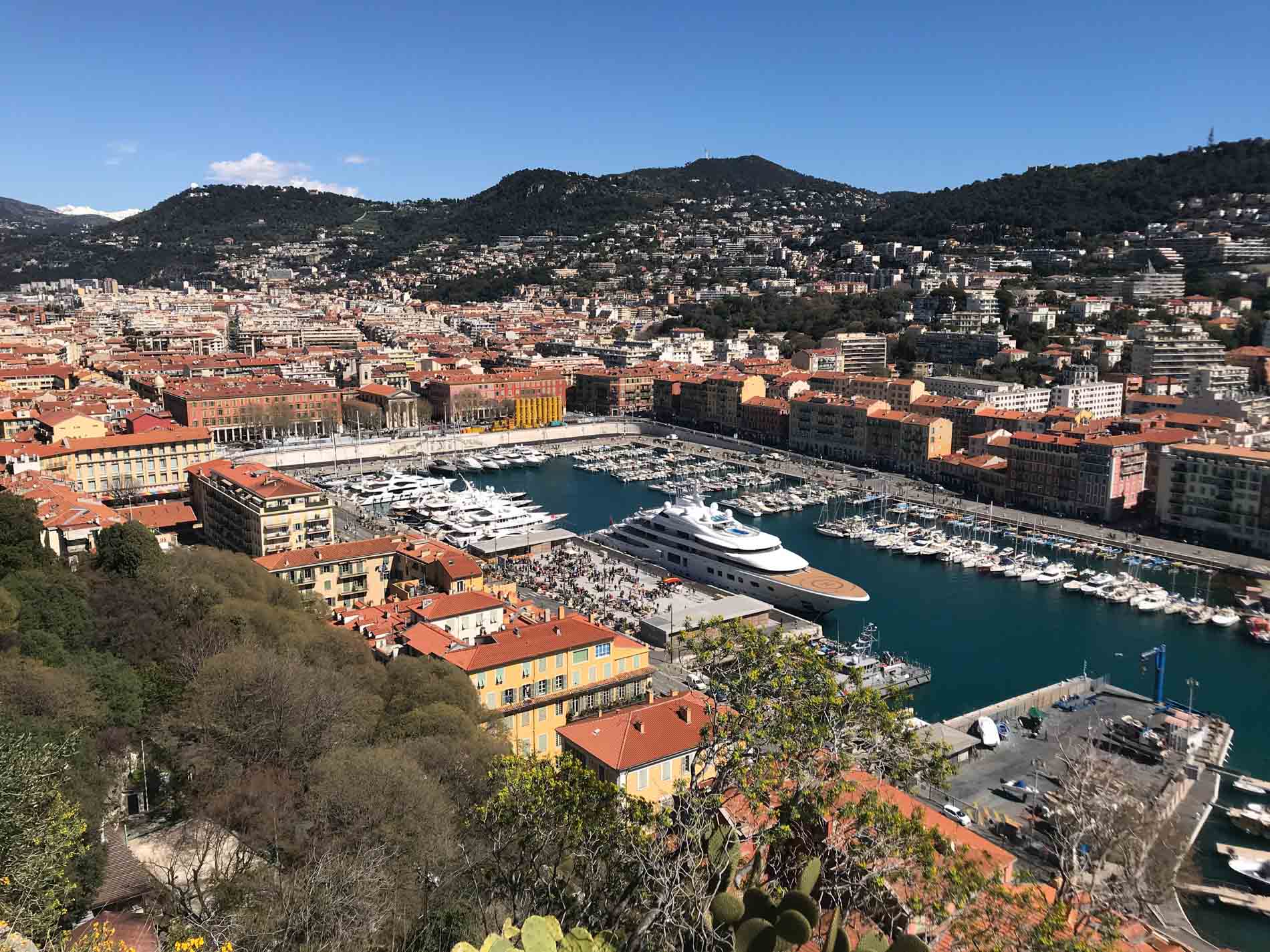 How to manage time for traveling whilst working?
How to manage time for traveling whilst working?
As we are family travelers plus working but still manage to quench our thirst for wanderlust. People keep on asking how you manage your time for traveling whilst working. So, we thought to provide some answers for our readers who are wishful travelers. Here are some full time working people who not only wish to travel but actually living their dream of traveling. Hope their tips would inspire you to live your own dream. Let's get to the reality of traveling. If these people couldn't inspire you, I wonder who else can.
Hasse (Chris) Wiersma

– from Chris Travel Blog (CTB Global)
I'm Chris and I have my own company not related to travel at all and combine this with an online travel magazine CTB Global. You don't need your own company as long as you can work remotely from a laptop. It all started back in 2008 when I turned 30. I didn't like going somewhere far for a 4-day conference. I wanted to see the area too. Chris Travel Blog (CTB Global) was borne and now I manage two companies.
How to do this? Here are some things to keep in mind:
You will need to be able to work remotely as otherwise, this will not work for you.
You need to be able to make business travels which pay any long-haul flights. Of course, you can pay for that too but then it gets costly.
You need to be able to manage your time well and have the discipline to not go party all nights. The leisure part for me looks like this: 7-10 AM work, 10 AM-6 PM leisure sightseeing, dinner, 7-10 PM work. This way I make 6 hours a day but 6-7 days a week.
I traveled like this for about 4 years after which I started to offer services to the travel industry. I did cut down some services of my other to make time. This saves a lot of travel costs and earns a bit too; on average more as what I had to cut down in the other work. Bleisure travel can be either in combination with a regular job or in combination with your own (non-travel) company.
Bleisure travel is a unique way of travel where you combine business travel with leisure travel. Add the option to work remote and you'll have the perfect way to manage work and traveling. Time management and discipline are of the essence. It does work; I do it. I made one of my best deals during a 5-star lunch high up in the Atacama Desert.
Follow on: Twitter / Instagram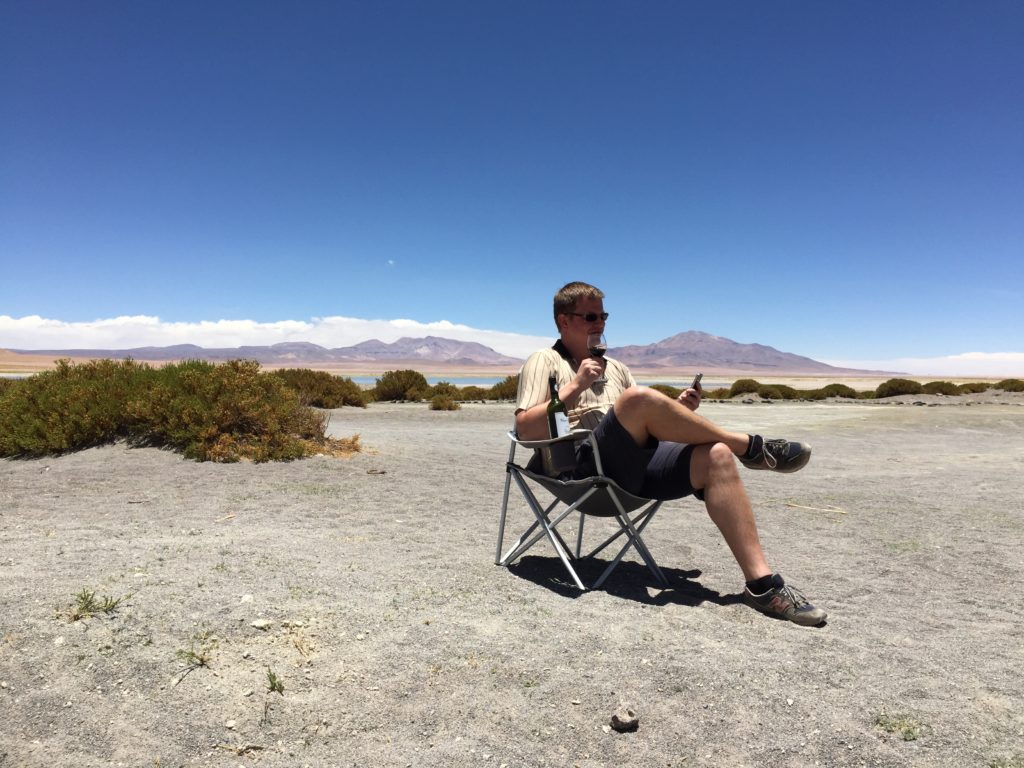 2. Shivani Sharma- from TheWanderingCore
Travel is not a vacation for me, it's my passion that brings out the best in me. The zeal to soak in another culture, talking to strangers and trying out different cuisines is my idea's of a vacation. I seek unknown paths on my travels. But travel comes at a cost when you work full-time as I do.
The corporate job is usually strenuous with long working hours and weekends to relax. But the perk of a five-day work week is a privilege not many industries get. Along with the official holidays like Christmas or Diwali makes up for the additional days we get to unwind. The 32 personal leaves I receive as a part of my CTC is something I utilize completely in the year.
In India, we usually get 10 official leaves which sometimes can be combined with our personal leaves to arrange for 4 or 5-days long weekend. This easily gives me enough time to explore my home country & places nearby. I believe in slow travel taking it all in. So, whenever I plan to visit a state, I don't visit the complete state in entirety & I rather choose unexplored & uncrowded gems. If I have enough time, I do travel the famous places also.
Once or twice a year I plan an international trip exploiting 10 or 12 days of holidays. Around the new year, most parts of the world are on leave which makes it an easy cover to apply for leave because of lesser work.
I feel grateful for having to work in the corporate industry wherein I have the freedom to travel as I please. The only catch is that I need to plan my trips early, which is also my penchant leading up to the actual trip.
Follow on – Facebook / Instagram
[bdotcom_bm bannerid="2081″]
3. Clare Dewey- from EpicRoadRides
If you love to travel but have a full time job, you have to be crafty in order to maximise your travel time! One of my favourite things to do is make full use of the weekends. If you think about it, someone working a regular 5 days a week job gets 104 days off work a year, just through weekends!
It's amazing how much you can do in a weekend if you just plan it out in advance. Living in the UK, it's just over 2 hours on the train between London and Paris. That makes a trip to Paris easily achievable, even as a day trip! Add one night's accommodation in Paris and you can see an awful lot of sights in under 48 hours! Brussels, Bruges, and Lille are also easily accessible via Eurostar train and make excellent weekend break destinations.
If you add on one day of annual leave, the options really open up. Recently I've been to Marrakech in Morocco, Frankfurt, and Berlin in Germany, Dublin in Southern Ireland, the Costa Blanca and Mallorca in Spain plus the Pyrenees mountains in France, all as long weekend trips with just one day of annual leave.
If you want to maximize your weekends, you need to be organized and book ahead to avoid getting stung with high costs of travel at these peak periods. But that's totally do-able if you set your mind to it!
So get organized, think flexibly and plan ahead. If you do, you'll be amazed at where you can get to on the weekend!
Follow on: Facebook / Instagram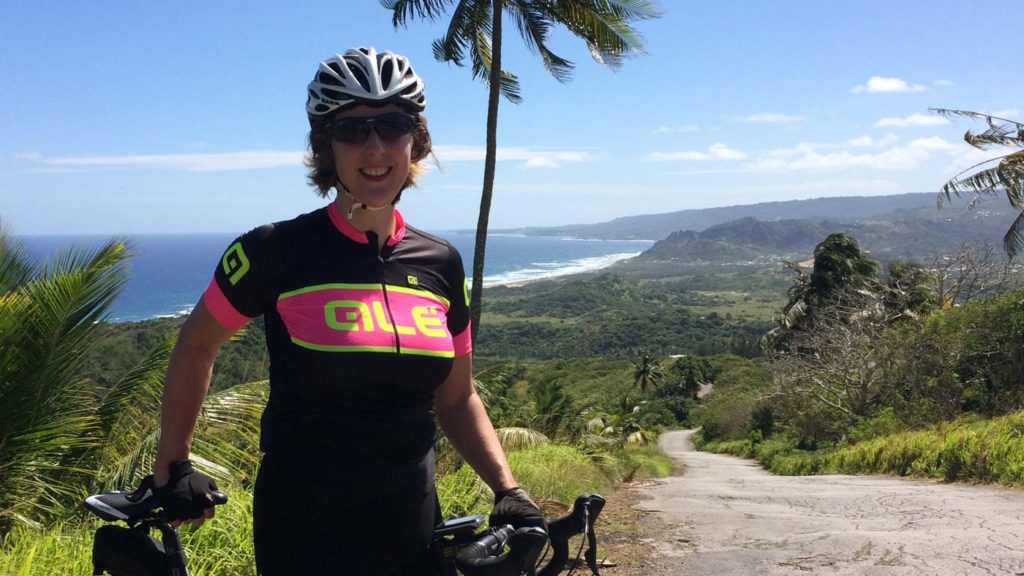 4. Iuliana Marchian-from AuthenticTravels
Since I have become a freelancer, I've had to deal with a problem I had never thought before – working during traveling and vice-versa. When you don't work in the period you are traveling, everything is fine, because you focus on the places you visit, you have time to enjoy the destination, and all your energy goes in traveling.
When you also have to work, though, half of your traveling energy will have to go on working. You cannot visit 10 museums in one day. You will visit only a few and then will have to run to your laptop, find a place with internet/electricity, and get the work done. I usually prefer to explore places in the first part of the day and then I know I have at least 6 hours to work until dusk.
However, everything depends on how much work you have to do. If it is just a few emails and a feedback, then it's better to do it in the morning and then you have the whole day to enjoy a new place. If the amount of work requires more time, though, it's not worthwhile to do it in the morning. You may lose the opening hours to museums, happy hours, and many other offers. I usually prefer to explore a destination in the morning until early afternoon and before being too tired, I go and work.
Of course, this won't apply for all the days. If you are traveling by bus or by plane, you will have to skip your work most of the times.
Follow on: Twitter / Instagram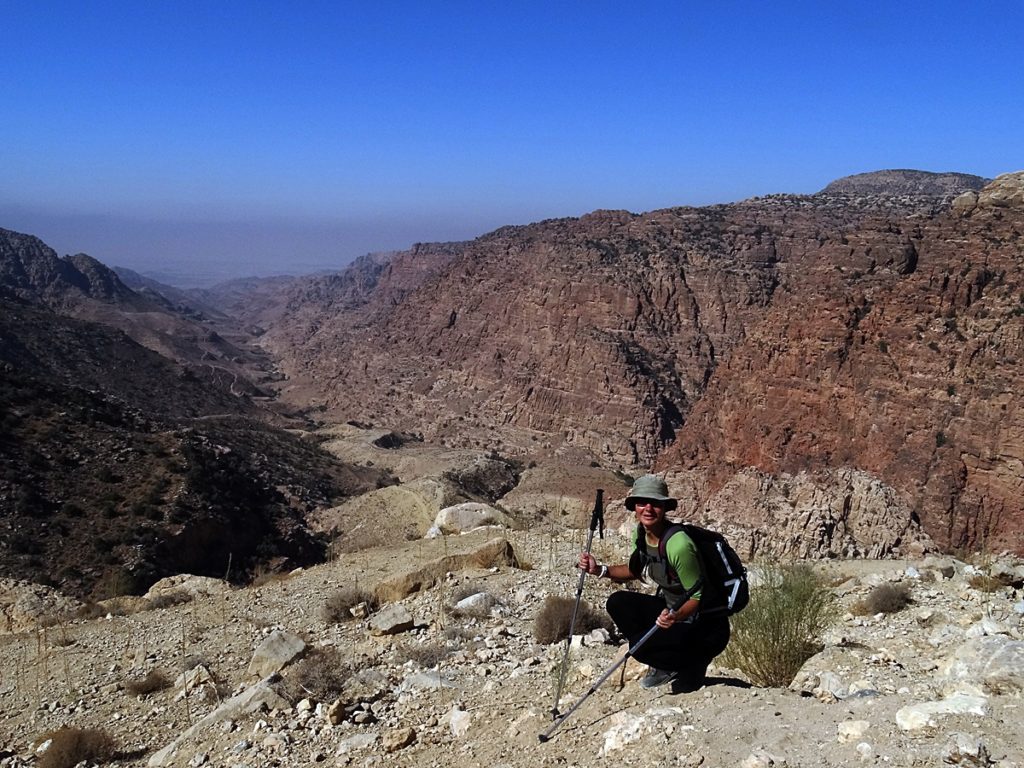 Cris Puscas– from LooknWalk
I've been a freelancer since August 2005. Pretty quickly in my "career", I managed to find a part-time freelance job which offered quite a bit of stability. Then followed full-time freelance jobs. That means, while I do work 40 hrs/week for the main gig, I can work on any day for any amount of time, and I can work from anywhere I have a decent internet connection.

I've been running my own travel & lifestyle blogs since 2010 (in two languages). So mixing work with travel has been part of my life for a long time.
My strategies to travel more while still holding my main gig and several other smaller gigs are quite simple.
First of all, I travel a lot during the weekends. Or I take long weekends. I always make my schedule in such a way to not have to work weekends. This helped me go on 10 trips this year (n.a 2018) alone so far (at least another weekend away is planned still for this year). There were also longer trips when I took time off so that I could disconnect.
Secondly, I like to work from other countries. At first, I tested this by working from other cities in my country and it worked like a charm. I go to work, explore, and get a lot of material for my blogs. Then we finally bit the bullet and live for 5 weeks in Italy. I got 2 weeks off as it was during the Holidays and I worked the rest of the time. I also got to explore the area, enjoy the slow pace of life, and feel as I am part of the community.
And I also try to engage in activities that may help me find a story and write for it for work, not only for my blogs. I've been a tango dancer for the past year and the tango weekends often include meditation and/or yoga classes. Which happen to also be the themes of some sites I have under my work portfolio.
Follow on: Twitter / Instagram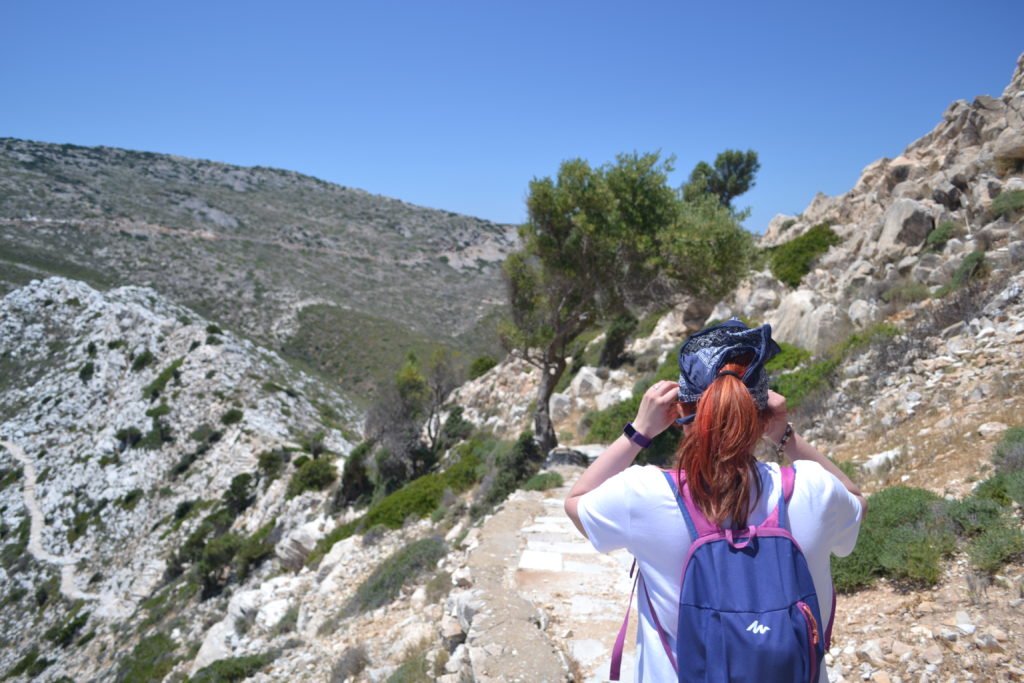 If you like online shopping then please go to the Amazon search page below.

Thank you

♥
6. Sinjana Ghosh– from Backpack & Explore
I am a full-time analytics professional hailing from Kolkata and based out of Bangalore. On a given day I manage the work pressure that comes with working in a dream company ( 9-5 is a myth), the domestic workload that all married women are familiar to and my travel blog, which I am currently nurturing like my first baby.
Travel is what motivates me to keep up with this fast-paced life, and therefore I don't foresee myself as taking it up as my full-time profession anytime in near future. That's my tip to everyone, enjoy your travels, use your weekends, read blogs to discover hidden secrets, places that are less traveled and the easiest way to reach them.
My idea is to work hard at the office so that it does not spill over to weekends and always prioritize personal life over work. Having said that, it's my work that earns me my living and helps me afford my travels, so it is important to respect that.
The thing is no one can have it all, you must let go of some things to have the others, and you should choose what they are. For me, the things I chose to let go are my wardrobe refreshes (I wear my old denims till it tatters, literally) and keeping my rooms picture perfect. What I chose to have instead is cooking my own food for health (since I don't get the time to exercise) and traveling for sanity.
Follow on: Instagram / Twitter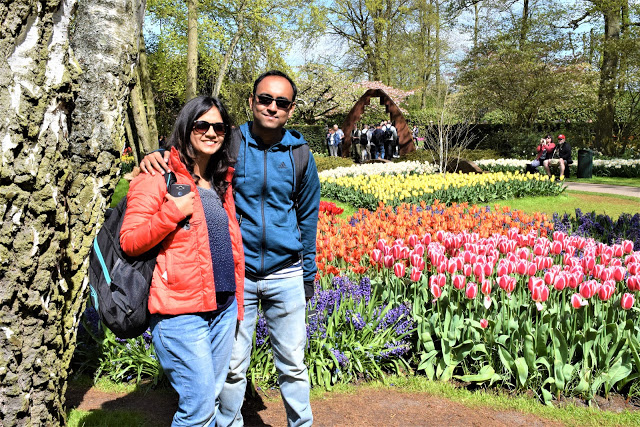 7. Eloise– from MyFavouriteEscapes
My best tip to balance a full-time job with traveling is not to wait to be on holidays to travel. I consider almost every weekend as a short holiday opportunity.
First, traveling is not always about going far. I chose to live somewhere with amazing places to explore in my backyard so I can go on an adventure easily. I have a list of places where I want to go kayaking, scuba diving, hiking, sailing or camping that are less than four hours from home (Brisbane, on the East Coast of Australia).
I may leave on a Friday night and come back on a Monday morning to make the most out of it. And I make sure I always ask people about their favourite places locally to keep my list growing. My friends often think that I'm traveling all the time although I usually don't leave my region for a few months in a row. But these activities are a real break and do feel like short holidays.
I completely disconnect from my weekly routine. I like to say that it feels like working five days and having two days of holidays every week!
However, it's necessary to have a job with a good work/life balance to follow this rhythm. All the house chores and trip planning must be done during the week!
Follow on: Instagram / Twitter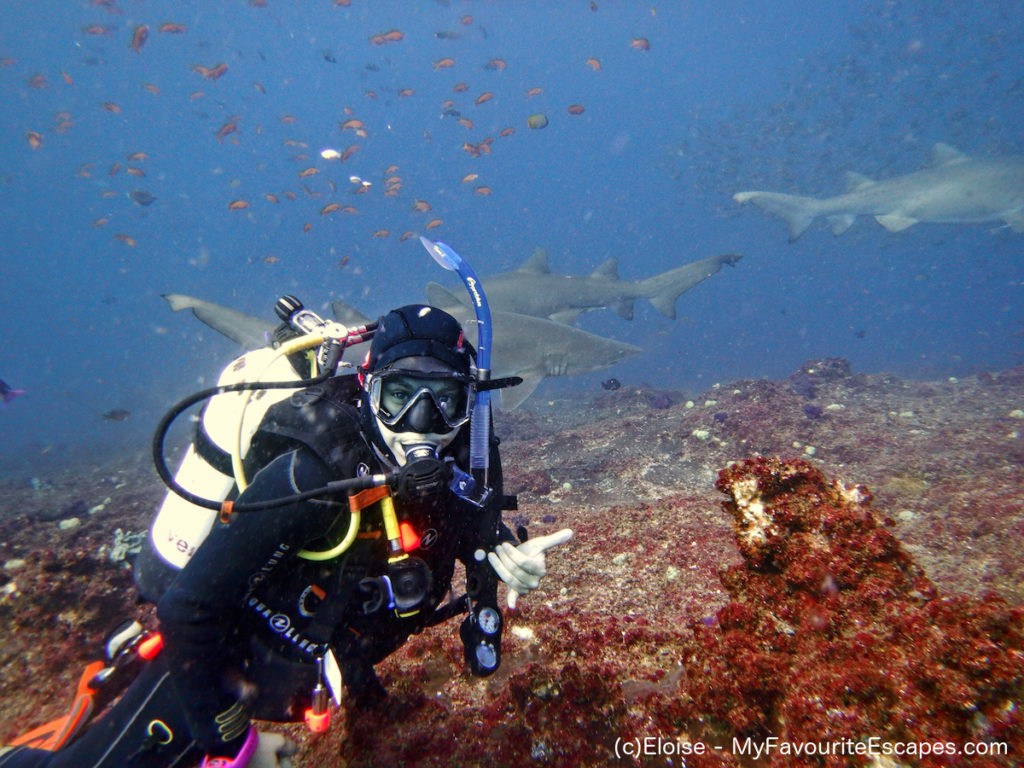 Hope these people with their awesome journeys succeeded to left mark on your mind. Do share your thoughts/tips with us in the comment box below. If you are impressed then don't hesitate to share this post among others.
Pin the image below to read it later ♥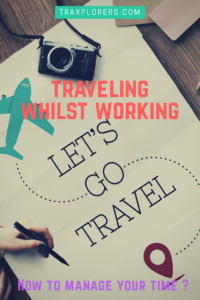 DISCLAIMER: Some links on this site contain affiliate links, meaning if you book or buy something through one of these links, we may earn a small commission (at no extra cost to you). Thank you for supporting this website.