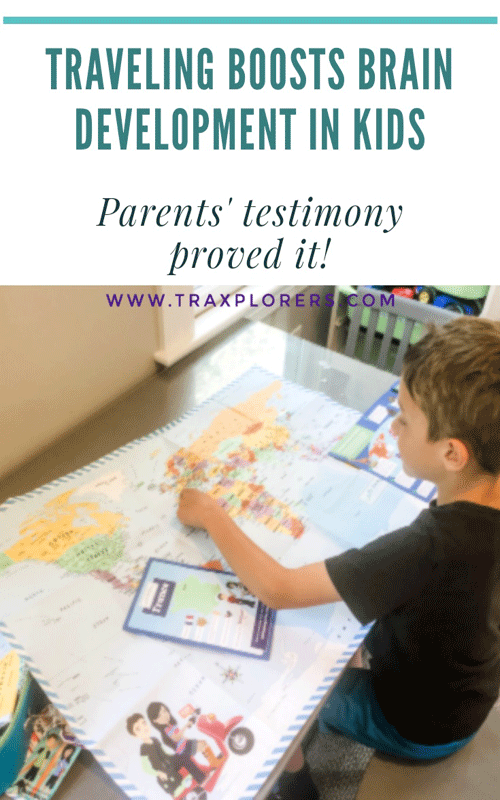 Traveling Boosts Brain Development in Kids: 6 Inspiring Stories
6 Inspiring Family Travelers Proved-

Traveling Boosts Brain Development in kids
Brain Development at an Early Stage of Life
The brain grows fast before birth and continues to grow into early childhood. It undergoes an amazing period of development from birth to the age of 3 years, producing millions of neural connections each second. Between birth and age of 5 years, the brain undergoes the most rapid changes leading to the development of mind refers to as cognitive and neurological development. Hence, the early years of a child's life are very important for later health and development. Although the brain continues to develop into adulthood, the first 8 years in a person's life can build a foundation for future health, learning, and life success. How well the brain develops depends upon many factors in addition to genes. One of the factors is the child's exposure to the outer world.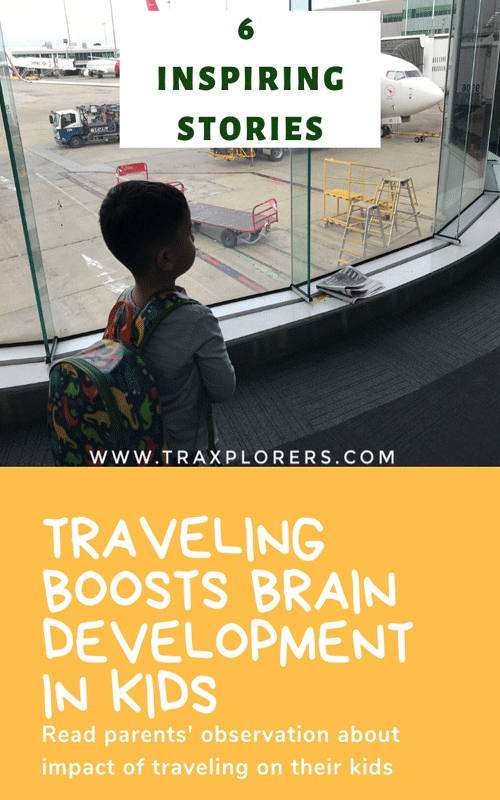 How Brain Builds Connection?
A child develops brain connections through everyday experiences, interactions with people, and by senses to interact with the world. A young child's daily experiences determine which brain connection develops and which will last for a lifetime. The amount and quality of stimulation and interaction a child receives in the early years make all the difference.
How traveling boosts brain development?
Science has already proved it
It is less widely known that traveling can also advance brain development in children. As Dr. Margot Sunderland explains, this is because you are exercising the PLAY system and SEEKING system deep inside the brain which cannot be done in the home.
Parents' Testimonials
There are many traveling families across the globe that travels a lot with their young ones. I have managed to get some testimonials from the parents of traveling kids. They have a lot of amazing experiences with kids while traveling and would like to share the impact of travels on their child's brain development. Below are some of the exclusive experiences which have proved the profound effect of traveling on a child's brain development.
Ability to Accept Challenges & Building Confidence
Mike Baron from FivePax Family Travel has found something amazing development in his children through travels.
In his own words, our oldest child, Lincoln, has especially grown as a result of travel. He is naturally shy, risk-averse, and pragmatic. Travel has given him the opportunity to challenge himself beyond his comfort zone. On a particularly bold boating adventure off the coast of Thailand, Lincoln at the age of 3, gingerly warmed up to the first mate but soon became best buds and joined him in a jump off the boat into the ocean. This was a jolt of confidence that we rarely saw back home but certainly carried over upon our return.
A similar situation happened with our middle son, Rowan. While on a snorkeling tour in Belize, Rowan, then also 3 years old, shocked everyone by letting go of my hand as the first volunteer to swim with sharks. He talks with pride with his friends about it to this day. We also find that without the influence of peers or confines of the familiar, the bounds of our kid's imagination seem to expand.
Last year while engulfed in clouds on a rain forest hike in Costa Rica, Lincoln began to spin a web of stories about the magic of living among the clouds. Even on simple camping trips close to home, when the boys are removed from technology and outside influence, their minds really seem to open up. We joke that the confidence-building and imagination stretching from travel for our kids is similar to the outcomes of paid work retreats as adults, except somewhere awesome and with people they love.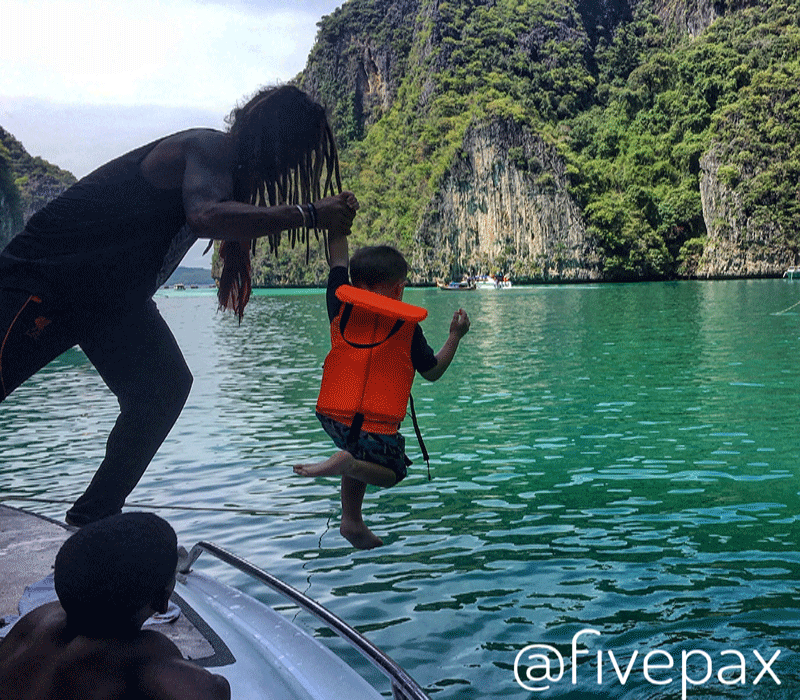 Advanced Learning & Adaptability
Let's find out what Keri, mother of 3 children from Our Globetrotters has to say about her experience with a child's mental development due to travels.
Children are never too young to start learning from the environment around them. We live what I would call a very privileged day to day life in Abu Dhabi, UAE where, as expatriates, our kids have access to shops, schooling, and medical care, anything they need really. We try to travel far and often during their school breaks so that they can learn about different countries and cultures beyond every day. We have done this ever since our first of three children were born; our oldest is now 10 years old.
Whilst for the first few years with young children it really does feel like parenting on the move, around the age of 4 or 5, you can really see a change in the kid's emotional development. The biggest moment we really saw this connection was when we visited Cambodia. It is probably one of the poorest countries we have visited with the kids and signs of poverty is all around you from housing to clothing. One night in Phnom Penh our bag was snatched by a motorcycle drive by gang. Whilst it was slightly shaking at the time, the incident was a huge turning point for our then 5-year-old Miss Z in appreciating that things aren't the same around the world.
We talked to her a lot after the incident about why people might do this, why they have very little money and why we were an easy target as tourists to this petty crime, but it was still wrong. There were so many questions afterward understanding the what, the how, what the police can and can't do, and why we should be thankful for the things we do have and what was not lost. It's an incident she has brought up time and again when we see acts of poverty, news stories of theft, people begging as she continues to reason with the rights and wrongs of others' behavior.
These skills of understanding, empathy, and reasoning are so much stronger for having experienced different cultures, different socio-economic groups and different circumstances beyond what you read, see on screens or learn in a classroom. Our most recent trip to Egypt highlighted this for all of our children, much more mature they are now (at 9, 7 and 5-years old). They appreciate why poverty exists, but also what is appropriate and inappropriate behavior because of this.
Our aim is to continue to travel with the kids throughout their school-age years and to keep teaching these life skills to raise not only creative and intelligent kids but empathetic ones with a worldly view towards right and wrong.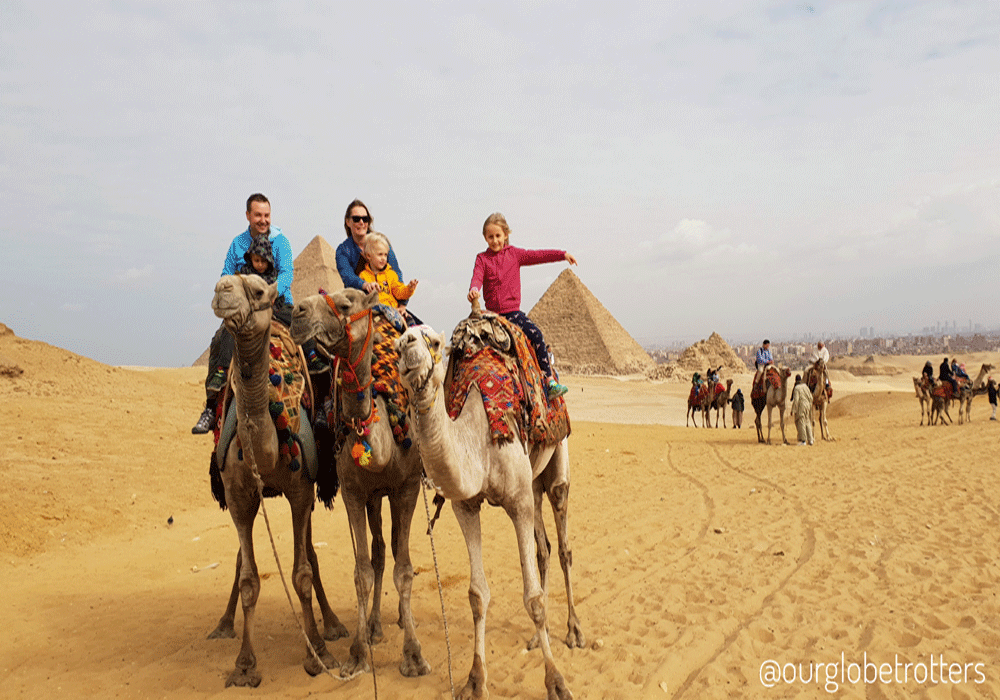 Embracing the World as Home
Jyoti and Nirmal from StoryAtEveryCorner have brought up their kids in an amazing way by traveling across the world. Their kids have been thriving and developed skills of imbibing different cultures with ease.
In their own words, we've been traveling with our two kids since they were just a few months old. At a young age, they embraced every experience and it became the norm. As we took them around the globe, on unique experiences, they simply enjoyed it all. Now my kids are 24 and 17 years old. My 24-year-old regularly travels with friends and on his own. My 17-year-old recently counted about 50 countries on her map of traveled countries.
Growing up our kids loved exploring culture, history and definitely the food. The travels have made them global citizens with an open mind and understanding of the world. The globe is now truly their oyster as they embark on their own grownup lives.
When traveling, my younger one finds amazing authentic, local dishes to try. We buy cookbooks of local vegan cuisine and try them ourselves like the teas, pide, gozleme, and shorabe in Turkey. We've taken a class to make pastel de nada in Lisbon and brought the special backing dishes. We loved Pintxos in Barcelona and now create our own variations. Over the years many international dishes have become our family stables.
It's hard to say what life would have been without the rich travel experiences, but I can't imagine life from them any other way.
This young kid has been an inspiration
James from KatherineRosman is a father of 4 years old son. Let's read his observation…
It has been my experience that regular travel with my son Jeff has helped him build up a high level of adaptability, patience, and resilience that will serve him well as he grows up.
He traveled to three countries and has lived in four cities all before he turned four. This involved a number of long haul plane trips, lots of airports, and even two weeks of road tripping through California.
At first, he was intimidated by his surroundings and needed to be in a baby carrier when at the airport for him to be comfortable.
Now, he gets so excited at the prospect of getting on a plane, the crowds, waiting, and small spaces don't bother him at all (this also prompts me to set a better example for him in these sometimes challenging scenarios).
He is also much more confident in unfamiliar surroundings and makes friends with other kids whenever he can.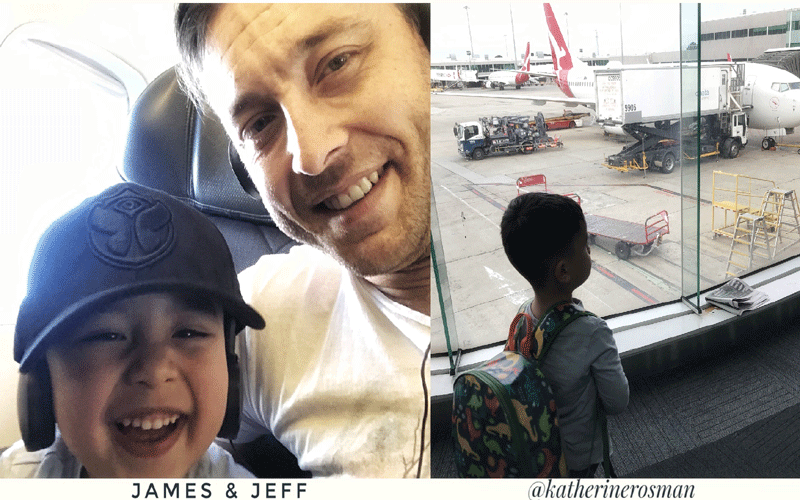 Boosting Stamina & Creative thinking
We, Traxplorers, always travel with our daughter Karen since she was 8 months old. She did experience mountain drives, road trips, and many weekend getaways. Also, she has got familiar with different terrains Viz. trekking on snow-clad mountains, deserts safaris (sand dunes and great white desert), made sandcastles on beaches and strolled on seashores. She has traveled in various modes of transport Viz. airplane, train, bus, car, ship, and boat. She had all these traveling adventure experiences at her tender age of five.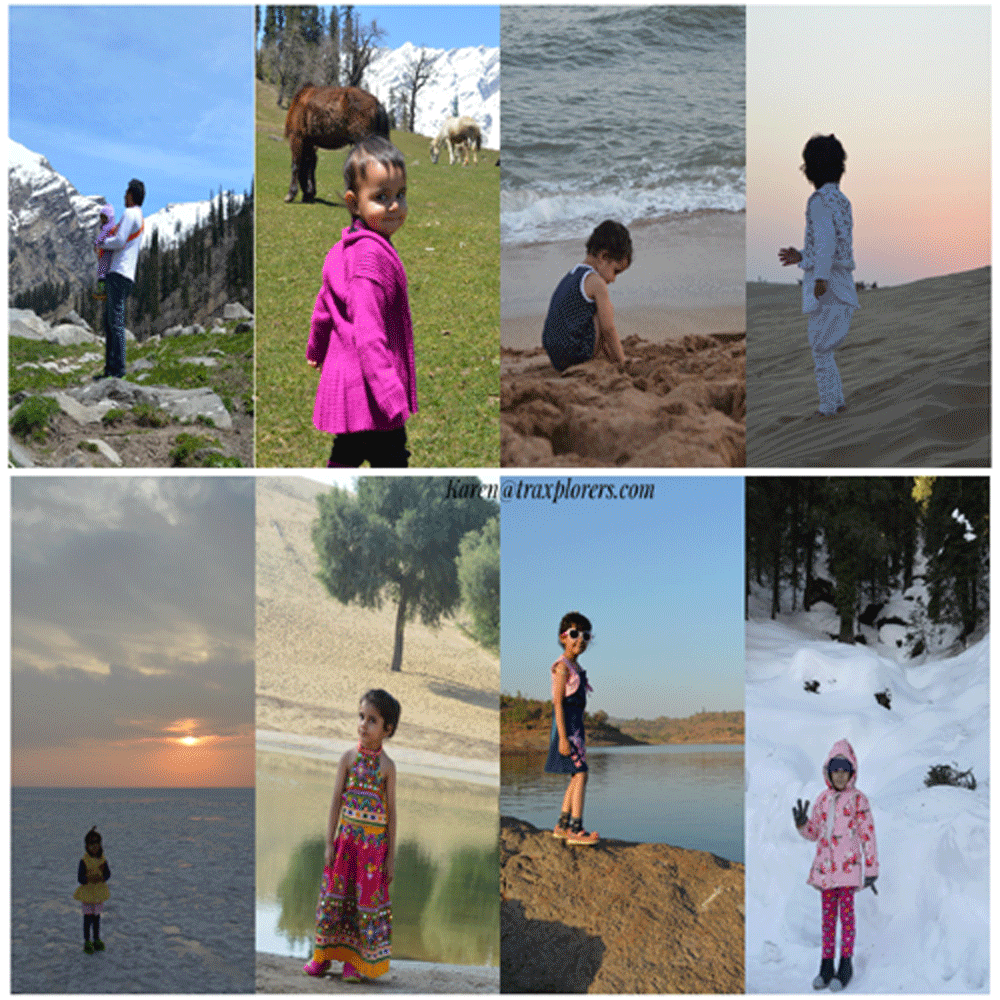 Her stamina has got a big boost by continuously stretching beyond the limits. Recently, we took her to snowy mountain trek in the Northern part of India. She did a 4 km hike on Snowy Mountain by herself. Even we were amazed by her stamina and breaking her own previous records. At top of the peak, she was surrounded by a few admirers. They were curious and keen to take photographs with her. At that point, nobody has seen a little girl or any child of her age to conquer that peak.
Karen enjoys every trip and eagerly waits for the next one. We observed a tremendous increase in her confidence levels. Whenever she got home after her travels, she started sketching her thoughts about that trip. We were amazed to see her few sketches she drew with her experiences and imagination. And from this, we also discovered that she likes mountain terrain the most as her parents do.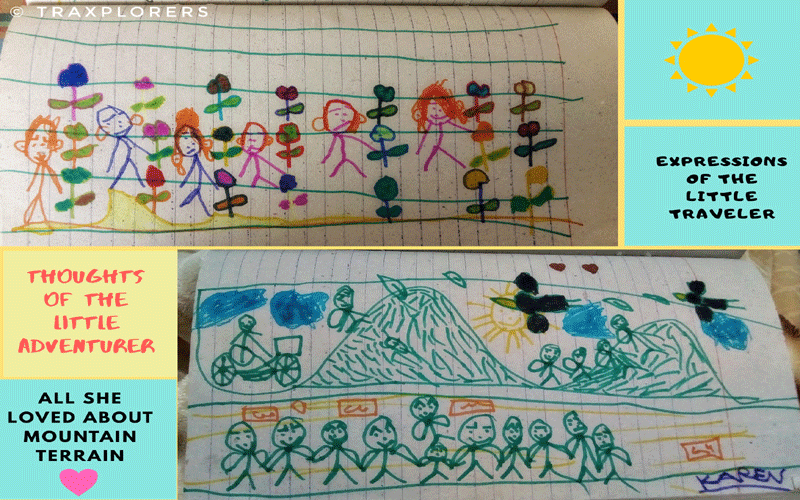 Development of Cognitive Skills
Let's find out what Keri Baugh from BonVoyageWithKids has to say about her experience with kids on travels…
Our family has been traveling with our kids since our oldest child was 3 months old. At age two and a half, we took our son to Europe for the first time. It was always our intention to travel with him, expose him to other cultures, and show him the world because it was always very important to my husband and me to share the world with our kids. What I love most about traveling with kids is that you have to slow down, take breaks, and allow them some time to run and play. It was in one of those moments when one of the true magic of traveling happened when my son was playing with children in a playground in France. Though he couldn't speak the language, they all understood the language of play.
We then moved to London when our kids were under age four, and our oldest attended school with children from around the world. At age four, he knew about other countries where his friends were from, and he began learning about flags from countries around the world. In fact, our oldest son can name more flags and countries than many adults.
Now at age 10, 7 and 7, all three of our kids love to travel, have a fascination with flags, languages, and geography. They love meeting friends from around the world and learning about similarities and differences. Traveling with kids has inspired curiosity in our kids to travel and learn about other places and cultures, which is a gift that will be with them for life.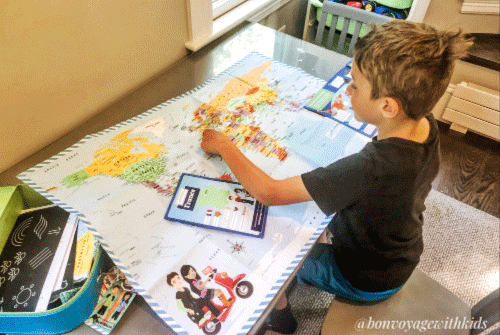 Choose to Invest in Your Kid's Brain
Next time, if you are thinking of buying your kid a fancy toy or tablet think of a family holiday. There is no match between buying things and travel with your kid if you consider the profound effects of traveling on bonding and brain development.
Do you agree with all the traveling families? Do comment your take on it. Don't forget to share it with friends. Thanks! ❤️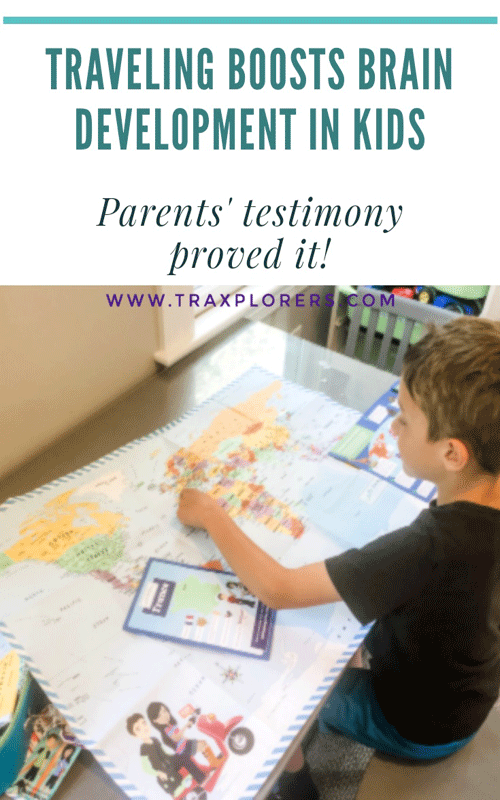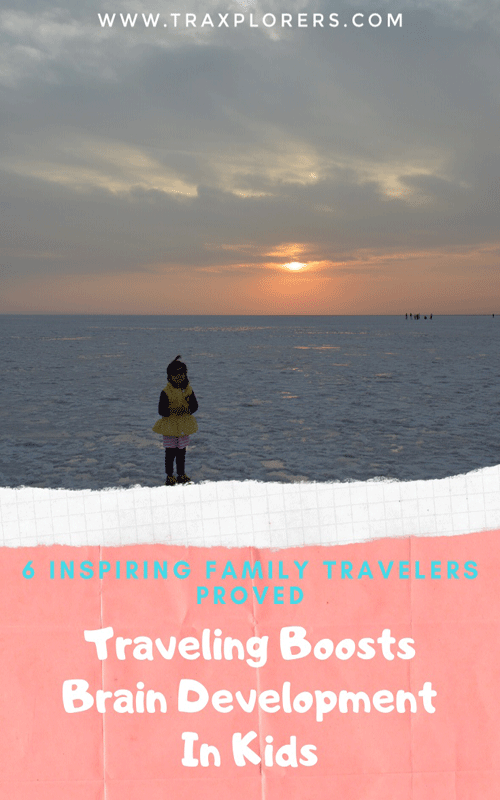 DISCLAIMER: Some links on this site contain affiliate links, meaning if you book or buy something through one of these links, we may earn a small commission (at no extra cost to you). Thank you for supporting this website.
Terms & Conditions: ©Unauthorized use and/or duplication of any material (text and/or images) without consent from this site's author and/or owner are strictly prohibited. Links and excerpts may be used provided that full credit is given to Traxplorers or Supriya Bhardwaj with specific and appropriate direction to the original content.