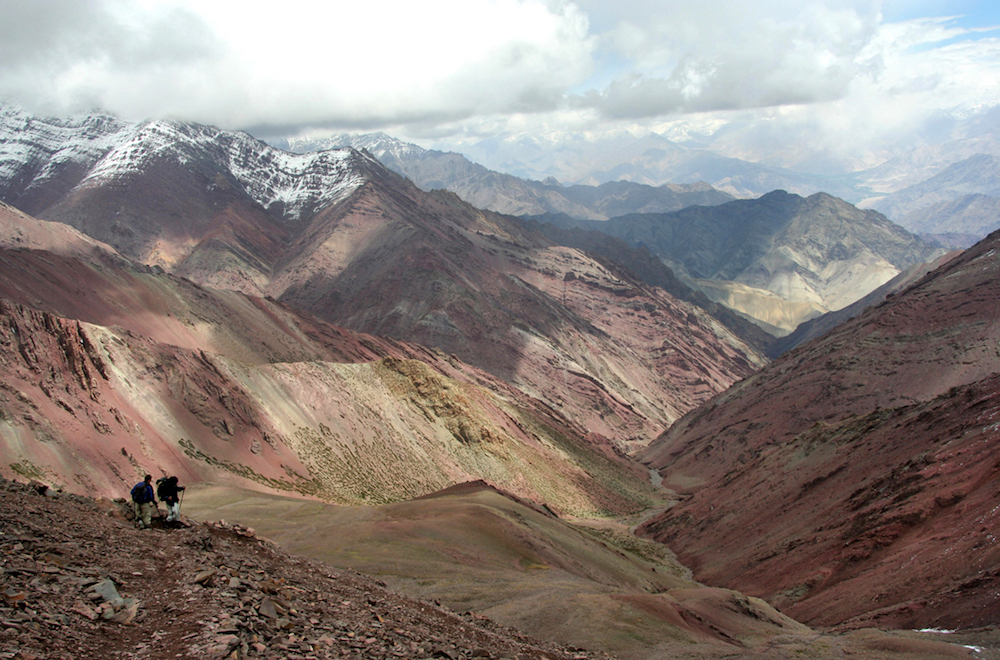 Nine Adventure Experiences in India
Nine Adventure sports in India: Real-Time Experiences
What does it feels like hearing about adventurous sports??
Honestly, give excitement at the moment. But what if when you yourself experience the thrill of adventure??
GOOSEBUMP!! HEART RACING!! ADRENALINE RUSH!!
So many expressions to express…Yeah, absolutely! 🙂
Let's relive the adventure with real-time experiences.
Here are nine personal adventure stories from adrenaline junkies, who have experienced the thrill of adventurous sports in India first hand.
Let's know traxplorers' take on nine adventure experiences in India.
1. Trekking in Karnataka
"It is not the mountain we conquer, but ourselves." It is often true that the most beautiful things are left unseen and Karnataka (Karunadu) is so well positioned with the Western Ghats at one end and rocky terrain at the other offering diverse range of trekking destinations to energize one's soul and build everlasting memories. The niche aspect of trekking in Karnataka is each and every trek has its own charm, no link with one another, like you, may go trek through dense forest, next will be on a rocky terrain, through the caves, through water stream or you may end up in front of an inclined rock turning the trek into mountaineering. Yes, this TLT blog links to offbeat trekking destinations (familiar ones too) around Karnataka and all the posts are of real-time experiences. Happy reading travelers… 🙂
Follow on: Facebook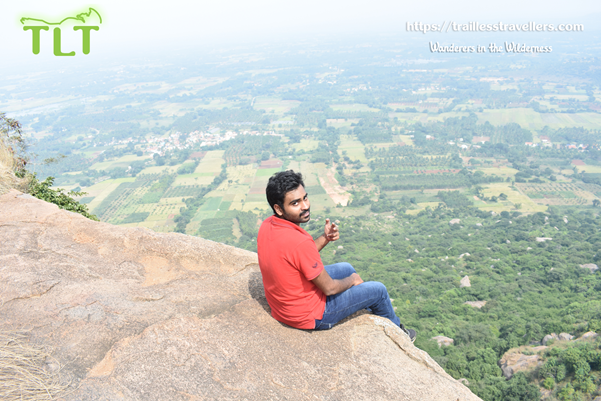 2. Hiking in Ladakh
Let's see what Miguel from TravelSauro has to say about hiking in Ladakh…
Ladakh is, without doubt, one of the most fascinating places you can visit in India. Also known as "Little Tibet", this beautiful region boasts amazing Tibetan monasteries, moon-like landscapes, and top-class hiking routes. From short, one-day hikes to more adventurous multi-day expeditions, there are trekking options for all kinds of visitors.
If you have time, I recommend that you hike the Markha Valley Trek which
can be completed in about 7 days. This beautiful trail offers infinite valleys, great cliffs, 5,000 meter high passes and impressive snowy Himalayan peaks. Also, if you don't want to wild camp, you can stay in the local guest houses that you'll find along the hike.
Follow on: Instagram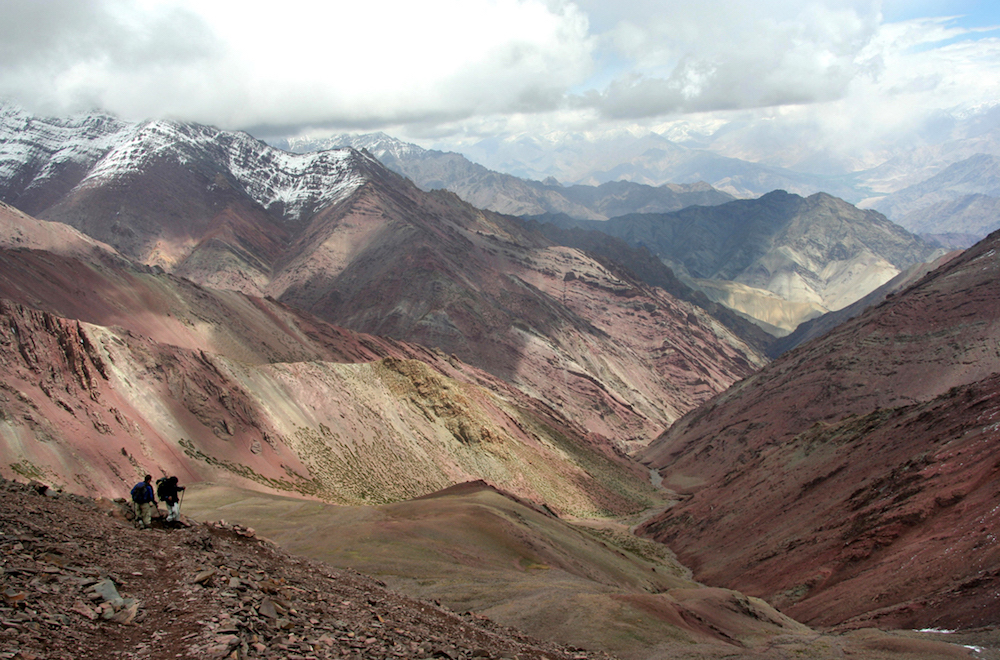 3. Kayaking amidst the green valley of Naukuchiatal (Uttarakhand)
Here is an extraordinary experience to share by Mohit from JauntingJourneys in his own words…
Rowing down the kayak in the placid emerald green waters of the lake is tiring yet adventurous. But, as I managed to push through and reach halfway a halt was much needed. A halt not only to give rest to my hands but to treat my eyes and take deep calm breaths. Naukuchiatal Lake is a beautiful nine cornered lake perched amidst the lush green Kumaon ranges of Uttarakhand. Standing at the start point I didn't find it to be attractive but just a few rows and I was amazed by the striking beauty of the surroundings as the lake shined in green under the bright sun. It was fun racing with peers but one thing that I learned was that coordination was much indeed if you are in a two-seater kayak and going for a single seater meant too much of efforts...Who would want to find himself stuck in between? Well, I didn't so I chose to go with a partner.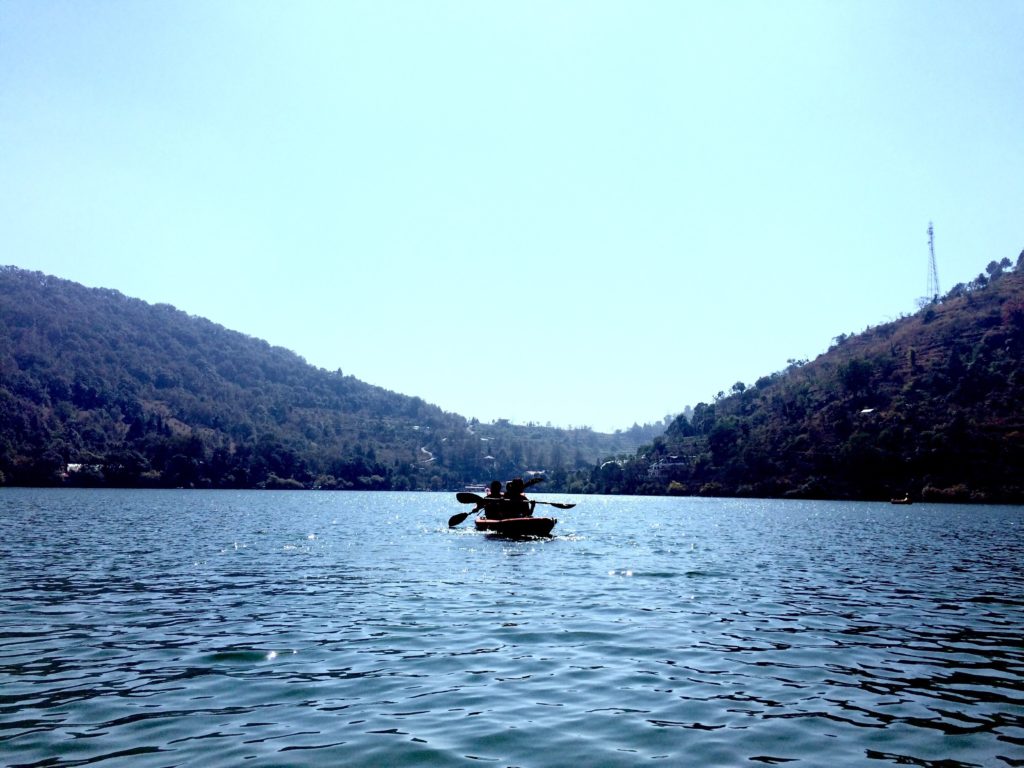 4. Snorkeling at Havelock Island, Andaman
JauntingJourneys is an incredible source of adventurous experiences to share with us here…
If I were to ask Why do we snorkel? You would probably say of course to see the life that exists under the water. I agree, but then when it's just about seeing the coral reefs then be it any beach you would see them. This is where Havelock Island fall on the top of all other snorkeling spots in Andaman, India and the world. Now, why I say Havelock is because of its diverse species of flora and fauna that exists under the hood of its turquoise blue waters. The whole experience of snorkeling there is so intriguing that it will lead you to opt for a scuba session to explore this altogether a whole new world of colorful fishes, octopus, planktons and much more. Hold your breath, take a dive and watch corals play hide and seek with the lurking predators.
Follow on: Facebook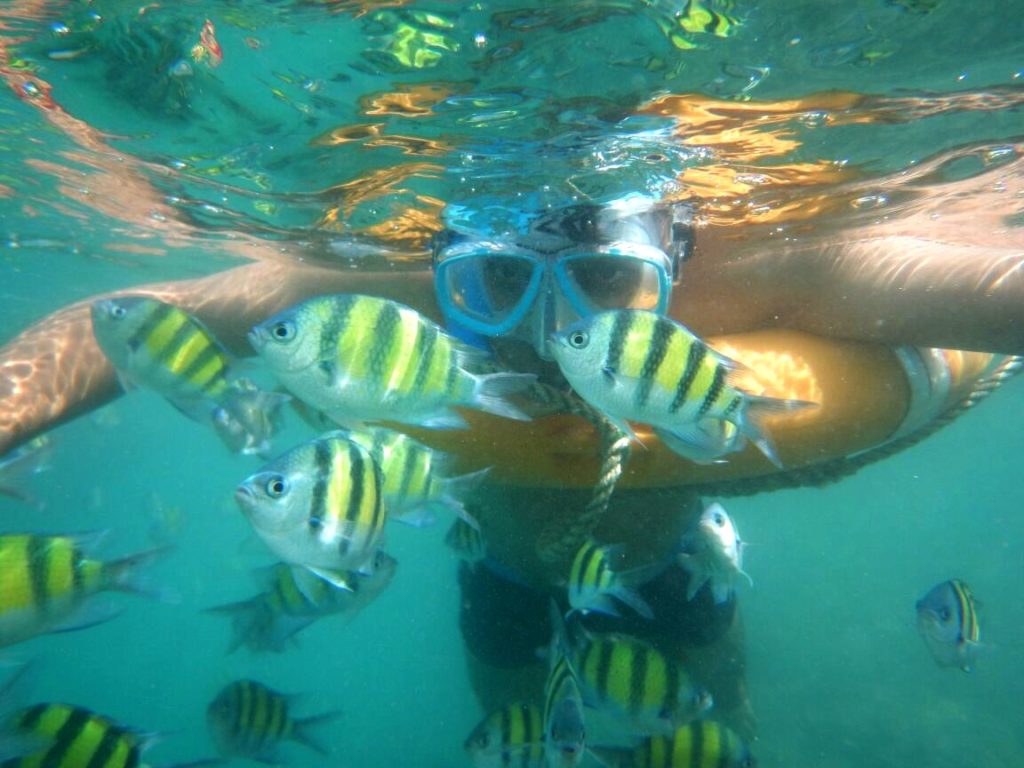 If you like online shopping then please go to the Amazon search page below. Thank you

♥
5. Scuba Diving in the water of Andaman
Yet another breath-taking experience to share by Mohit… 🙂
It's just a dive, right? Well, I say no it's not just a dive but a lot more than that. It's about feeling your breath as you take control of it. Down under each second passes in the world of Nemo, planktons, colorful reefs and those deadly fishes lurking from under the shells. It was an experience when for the first time I felt that every breath counts and is so precious with limited oxygen I had on my back. But, not for once my mind was tensed for it couldn't get over with savoring the surreal beauty down there. Though after a snorkel session I was not keen on going for a scuba session but in the end couldn't resist myself and I chose to go for a shorter dive. Though it was the most blissful experience swimming with hundreds and thousands of fishes around but in the end I regretted. Regretted why I didn't opt for a longer dive that would have taken me much more deep into the sea.
Follow on: Instagram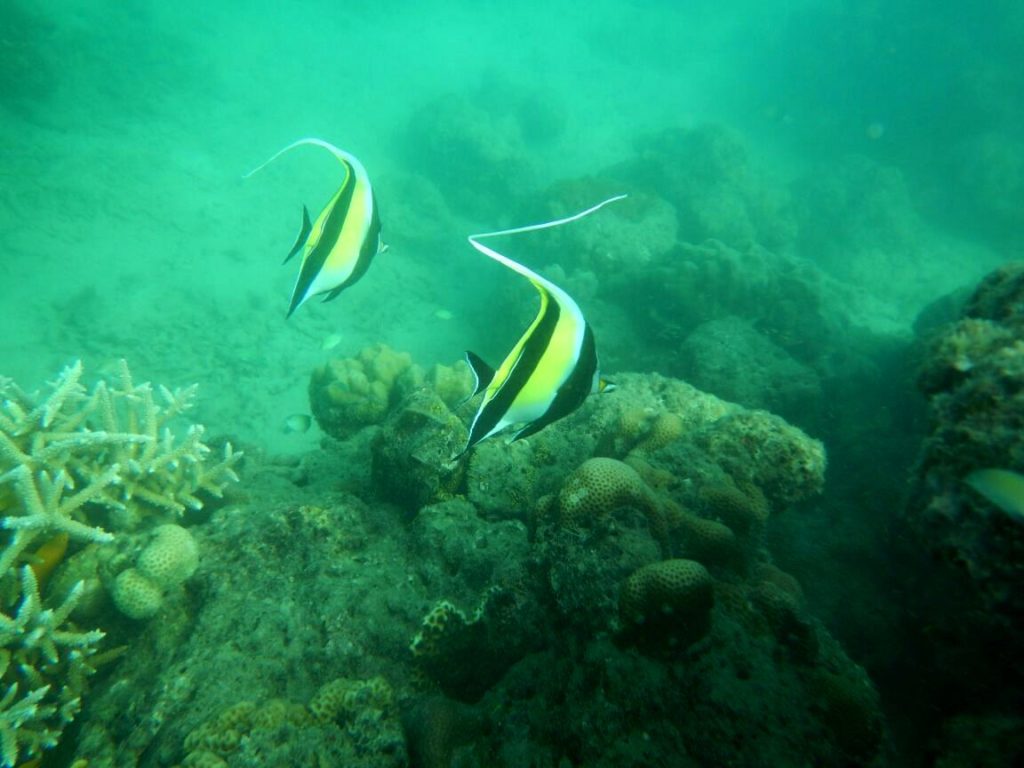 6. Ziplining at Jodhpur (Rajasthan)
One of the best places in India to zipline is Jodhpur. There are six zip lines ranging from 70m to 300m and they start and end at Mehrangarh, the fort that dominates the city. The first zip takes you over Chokelao Gardens with incredible views of the Blue City below. From there, you fly from the crenelated battlements of the fort over the stepped Ranisar and Padamsar Lakes to the desert hills opposite. The next three zips are around the hills of Rao Jodha Desert Rock Park, with spectacular views of Mehran Fort. The last and longest zip takes you on an adrenaline-pumping swoop back across the lakes to the fort. Ziplines just don't get more unique than this!
Follow on: Instagram
[bdotcom_bm bannerid="2094"]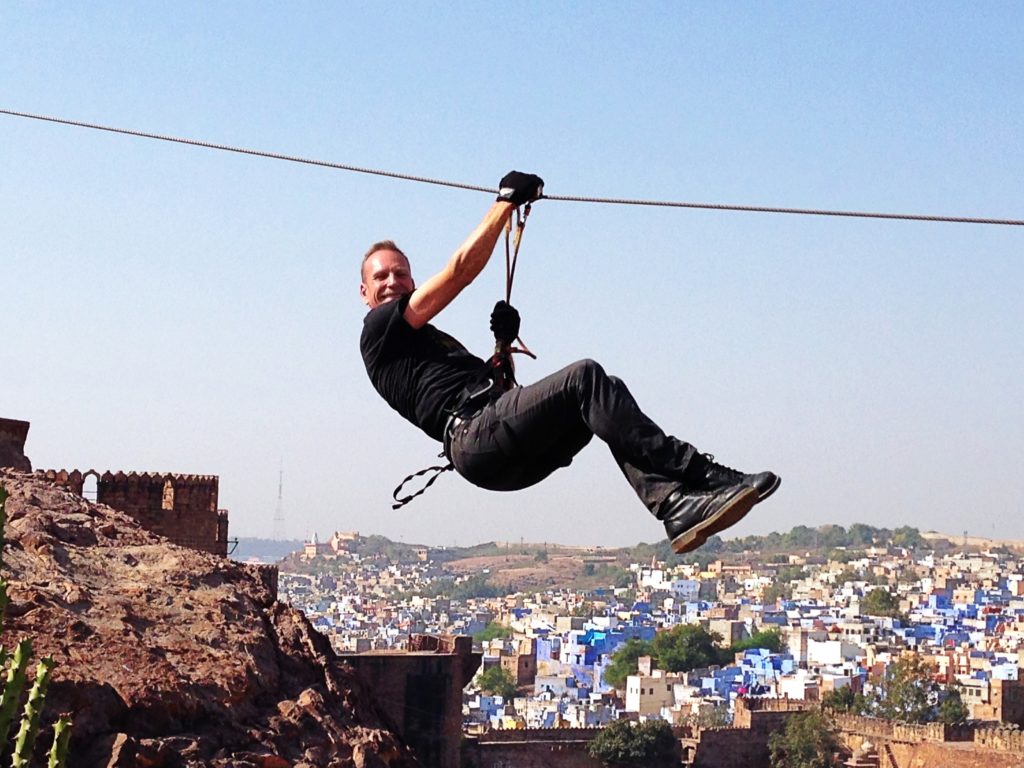 7. Bouldering in Hampi
An excerpt of Sinjana from Backpack & Explore for bouldering in Hampi-
Hampi is as notable for its historical ruins as for the unique landscape with rocks strewn all over as if someone has scattered them. This makes bouldering the most attractive adventure in Hampi. Bouldering is basically unaided climbing, no ropes or anchors involved, just using your upper body strength and balance. With boulders of all shapes and sizes, there is an opportunity for everyone – from the amateurs to the advanced climbers. The most popular place for this activity is Hampi bazaar, where you can climb up the boulders and sit there looking at the breathtaking views. We were blessed with great weather when we visited Hampi and did the easiest climbs to experience the thrill and enjoy the panoramic view.
Follow on: Facebook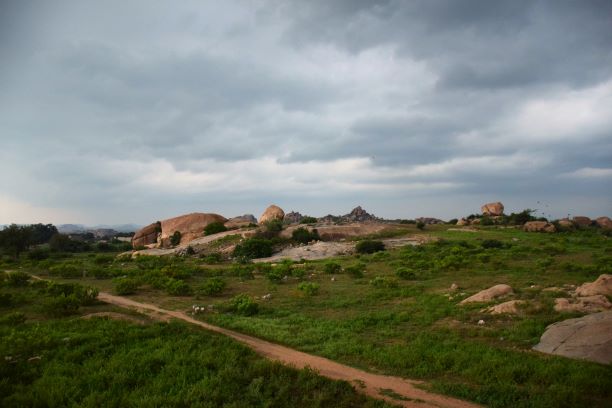 8. River Rafting at Reasi (Jammu & Kashmir)
Now, here is Rahat from TravelWithRahat to share his experience with us:
The experience is related to the quote "Travel journey is better when it is unplanned". I was doing a job in Delhi from last 2 year and in July this year I left my job and settled back to my hometown Jammu in the state of Jammu & Kashmir, India. My 3 friends wanted to celebrate my return and we planned for a short road trip to Siarh Baba waterfall at 70 Km from Jammu city to beat the heat of summer. Siarh baba waterfall is near India's most attractive destination Sri Mata Vaishnodevi at Katra and in the last decade, people visiting Sri Mata Vaishnodevi also started exploring nearby destinations out of which Siarh Baba waterfall is the one.
How river rafting came into action?
Since last 3 years, I came to know that river rafting takes place on the way from Katra to Siarh Baba waterfall but didn't know the exact point. So the same information I shared with my friends during our drive from Jammu to Siarh baba. So we started searching signages after crossing Katra Town. Finally, after traveling 24 km we found one signage that River rafting point is 2 Km ahead. We reached the Chenab bridge where the river rafting took place and enquired everything about the rafting from an operator and continued our journey to Siarh baba waterfall point which was our end destination. When we reached Siarh baba waterfall, it was too crowded because of Sunday. We spent 1 hour at the waterfall point. We were enjoying a lot but my mind kept thinking about the river rafting. I started convincing my friends to leave the place and experience river rafting because only 2 hours were left in a closing of the rafting but somehow my friends were convinced and we left Siarh baba waterfall point. As we all going to experience river rafting for the first time so we opted for the shortest route of rafting which was about 2 km but we were happy to have an experience of river rafting. It took place in the Chenab river beneath the Chenab bridge and the view surrounded the rafting point was incredible.
Follow on: Facebook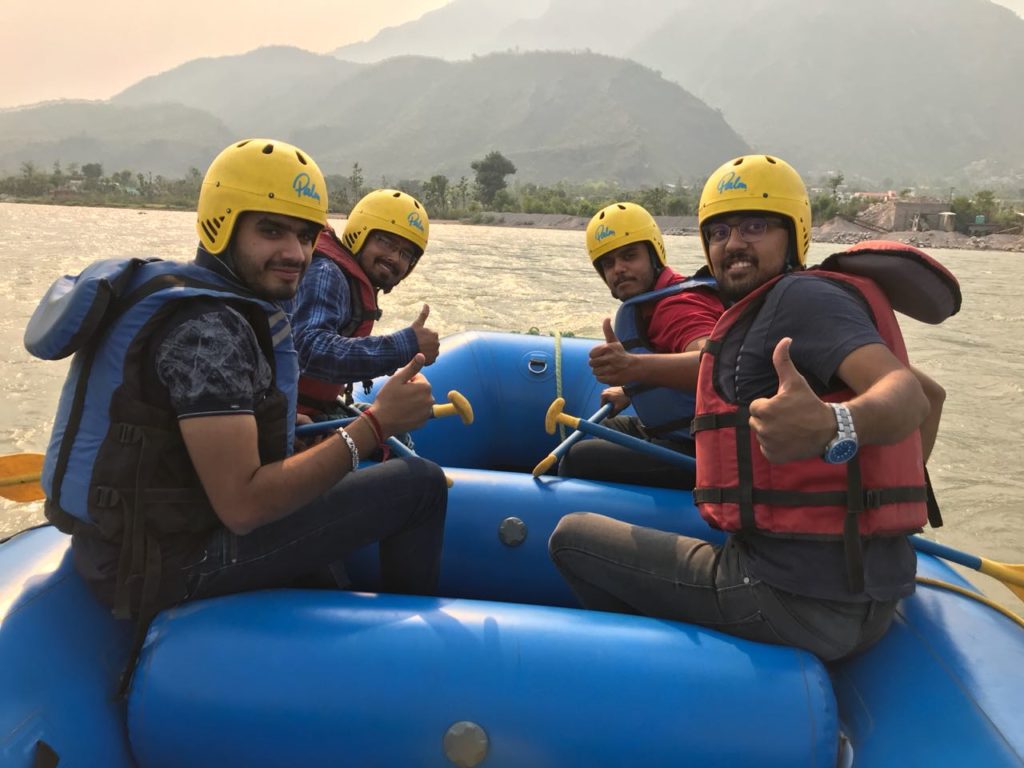 9. Paragliding at Bir-Billing (Himachal Pradesh)
Billing is the World's second highest (after Switzerland) and Asia's highest point for paragliding. The take-off point is Billing at an altitude of 2430 meters from sea level and the landing is at Bir. Paragliding in Bir-Billing occurs in tandem. Some experienced people paraglide alone after taking prior training courses. Different training courses are available, ranging from 6 months to 2 years. It is one of the best adventures in India. The person can fly with an experienced pilot. Pilot control paraglider from take-off to landing and the person can feel the thrill of the flight.
Go Fly High…@Bir-Billing for the full experience.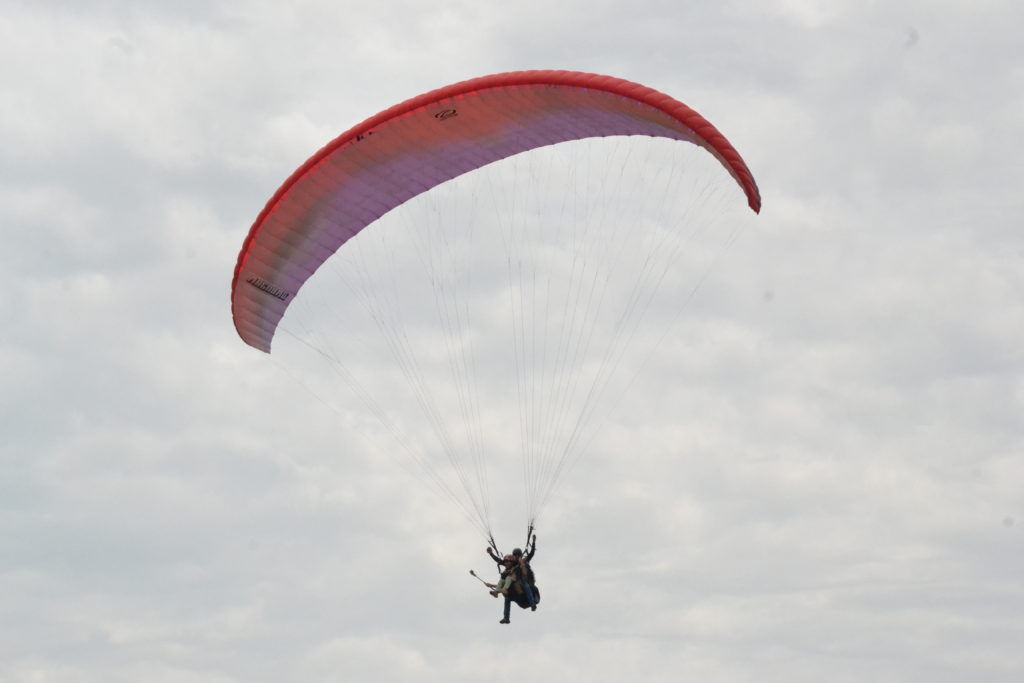 ⇒Accessories you need for Adventurous Sports
How do you find these adventurous sports with real experiences? Isn't it quite thrilling? Have you tried any of them? Share your experience with us.
Don't forget to share this post and pin the image below. Thank you! ♥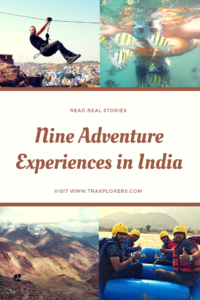 DISCLAIMER: Some links on this site contain affiliate links, meaning if you book or buy something through one of these links, we may earn a small commission (at no extra cost to you). Thank you for supporting this website.
Terms & Conditions: ©Unauthorized use and/or duplication of any material (text and/or images) without consent from this site's author and/or owner are strictly prohibited. Links and excerpts may be used provided that full credit is given to Traxplorers or Supriya Bhardwaj with specific and appropriate direction to the original content.