SHOJHA: Place Less Explored near Tattapani (H.P)
Planning of the Trip
We were bored with our routine job of 9 to 5, waiting for a long weekend to come and wanted to explore some unexplored places. Randomly looking for such a place on Google and we found a place named "Shojha" very near to "Tattapani" (located in Mandi district of Himachal Pradesh, India). That very moment we made our minds to go there.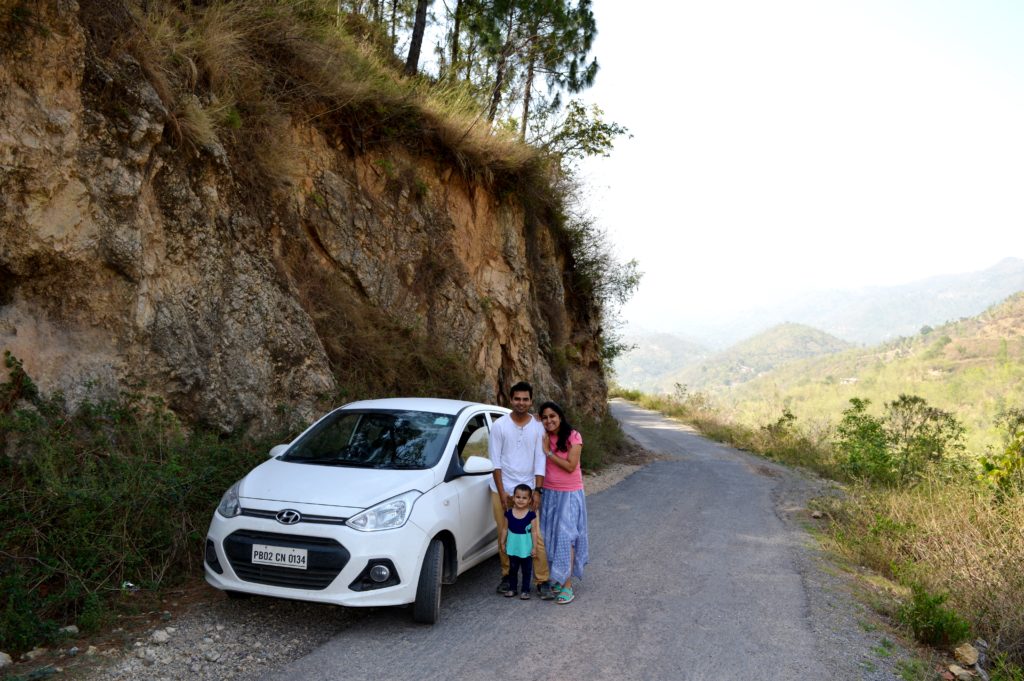 Finally, the weekend came….excited to explore this new place!
The Unexpected Journey
We started our journey early in the morning and reached Tattapani crossing Shimla around 1 pm. After having lunch and little rest, we explored this place which is famous for hot water spring's natural therapy.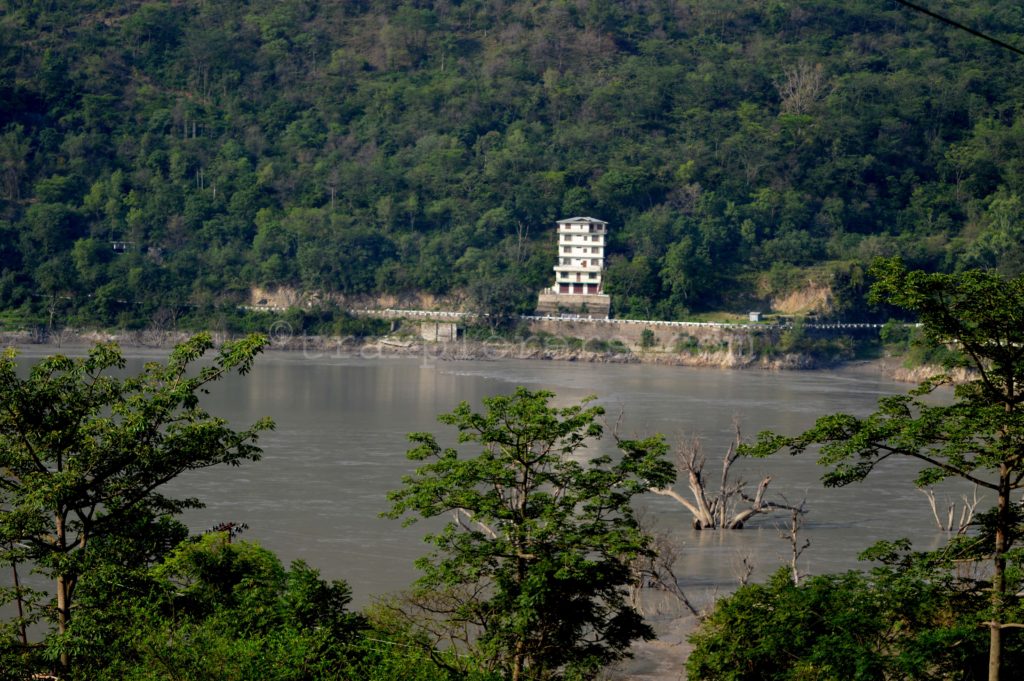 Then we wandered briefly in a local market and explored river "Sutlej" around which this village has established.
Explore the hills comfortably with the right pair of shoes: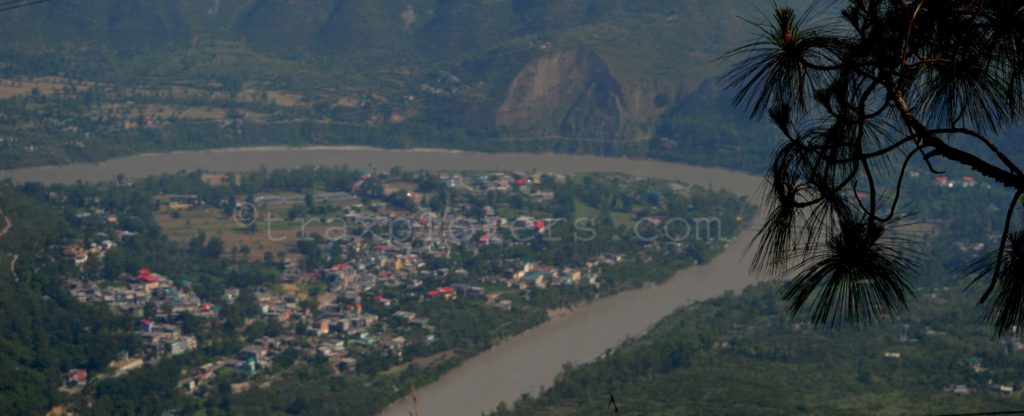 Next, we headed towards Shojha… our destination guided by trustworthy Google maps. Covering all the twists and turns of the hilly roads as expected came a point where Google map showed us two paths… one along the main road and would take an hour more to reach the destination. The other one looked like an off-road path but Google map showed only 15 minutes to reach the destination. After a brief thought, we chose the off-road and started an unexpected drive. We were having our first ever experience of an off-road driving on very narrow paths on a hillside. There were sharp turns, almost blind curves but then we encountered the biggest surprise… the first time Google map left us in the middle of nowhere and announced: "You have reached your destination!!"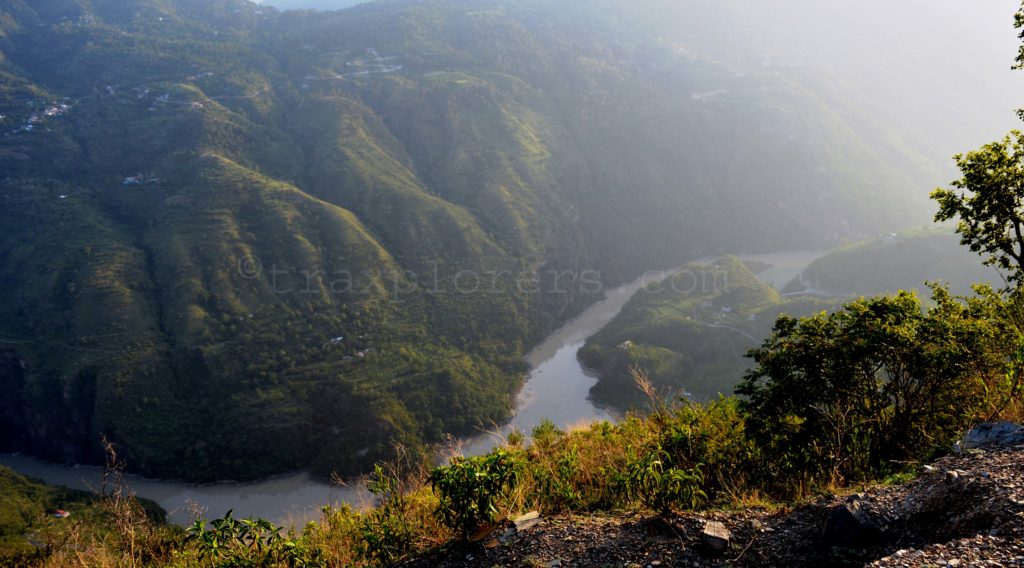 There was a moment of complete silence… "What to do now?"
We came across long distance so not possible to turn back. We decided to go further… in the hope of finding the main road. After driving almost 30-45 more minutes but leading to nowhere. It was like revolving around the same hill.
Check out our video telling this story of a unique experience 👇👇
At last, we saw some local people and asked them the way to the main road. They told us to drive ahead and after covering some distance found more people and other four-wheelers, hoping the main road to be very near. Eventually, we came to know the path which would meet the main road. We had a sigh of relief; unaware of the biggest challenge which we would have to overcome. We saw a steep and rough descent, which really was a challenging task for driving through. Aaah! We couldn't make it!!… voices in our head. There was a risk of falling down the hill. We took the greatest risk in our lives. We prayed to Almighty to be with us. Driving very carefully, very cautiously… fingers being crossed… finally, we had crossed that path. Our hearts were pounding fast. Uff!!! Thanked God for saving our lives. The famous quote from a commercial was popping in our head… "Darr k aage jeet hai!!"
Get exciting purchase offers with Amazon Pay Balance Offer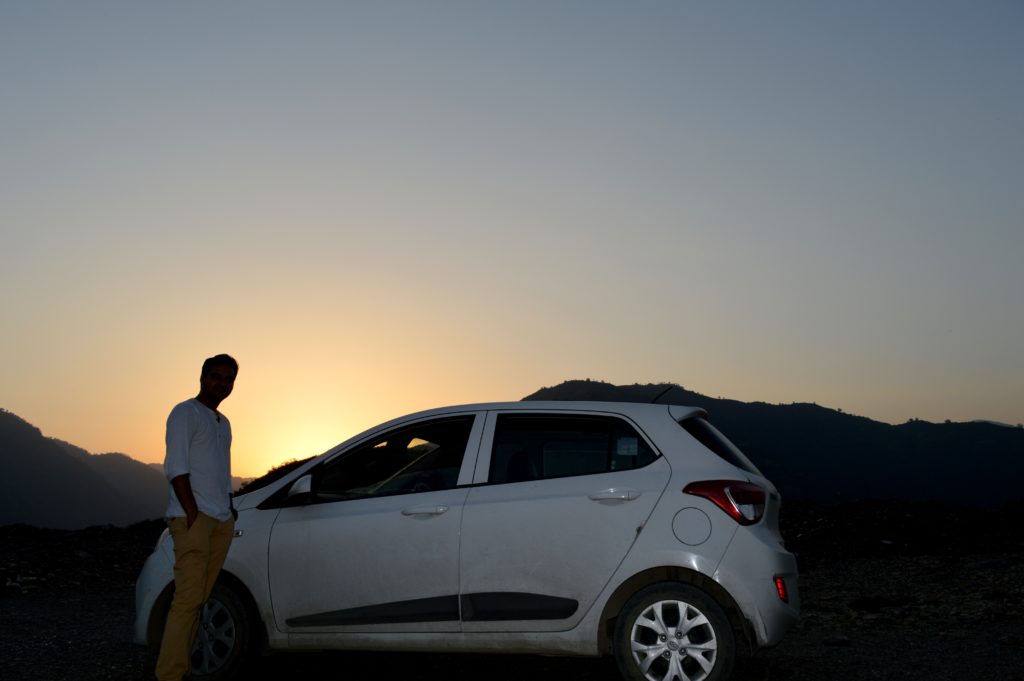 OMG! We just conquered our fears and achieved the toughest off-road driving experience on mountains. After covering some more distance and with the help of some locals we got success in locating the main road.
This is how we discovered "Shojha", a beautiful landscape away from the hustle bustle of the city and peaceful because of a handful of people around.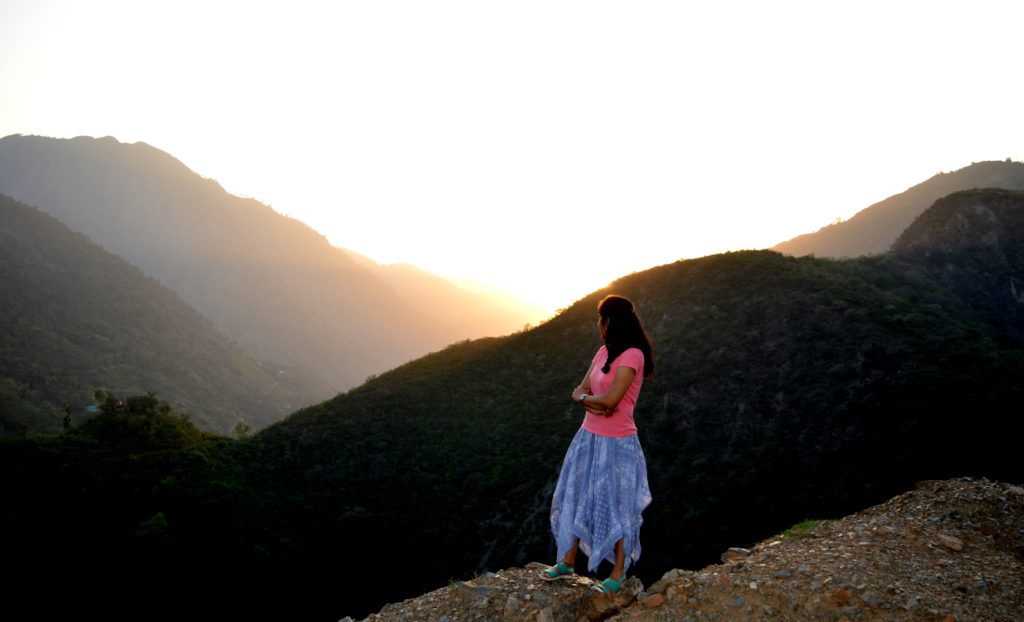 Next day, we returned back to our home Chandigarh with most adventurous memory with us.
Suggested Read: Narkanda-Beyond the veil of  crowded Shimla
How did you find our unique driving experience through hills? Do you have something like to share?  Do share your experience here. And don't forget to share and Pin it. ♥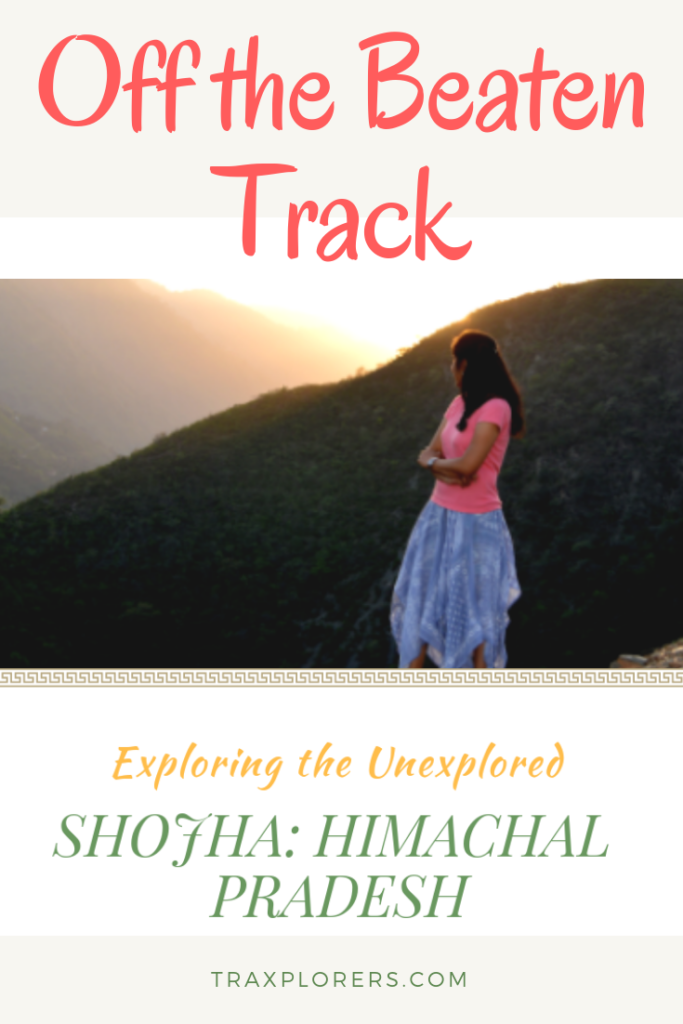 DISCLAIMER: Some links on this site contain affiliate links, meaning if you book or buy something through one of these links, we may earn a small commission (at no extra cost to you). Thank you for supporting this website.
Terms & Conditions: ©Unauthorized use and/or duplication of any material (text and/or images) without consent from this site's author and/or owner are strictly prohibited. Links and excerpts may be used provided that full credit is given to Traxplorers or Supriya Bhardwaj with specific and appropriate direction to the original content.