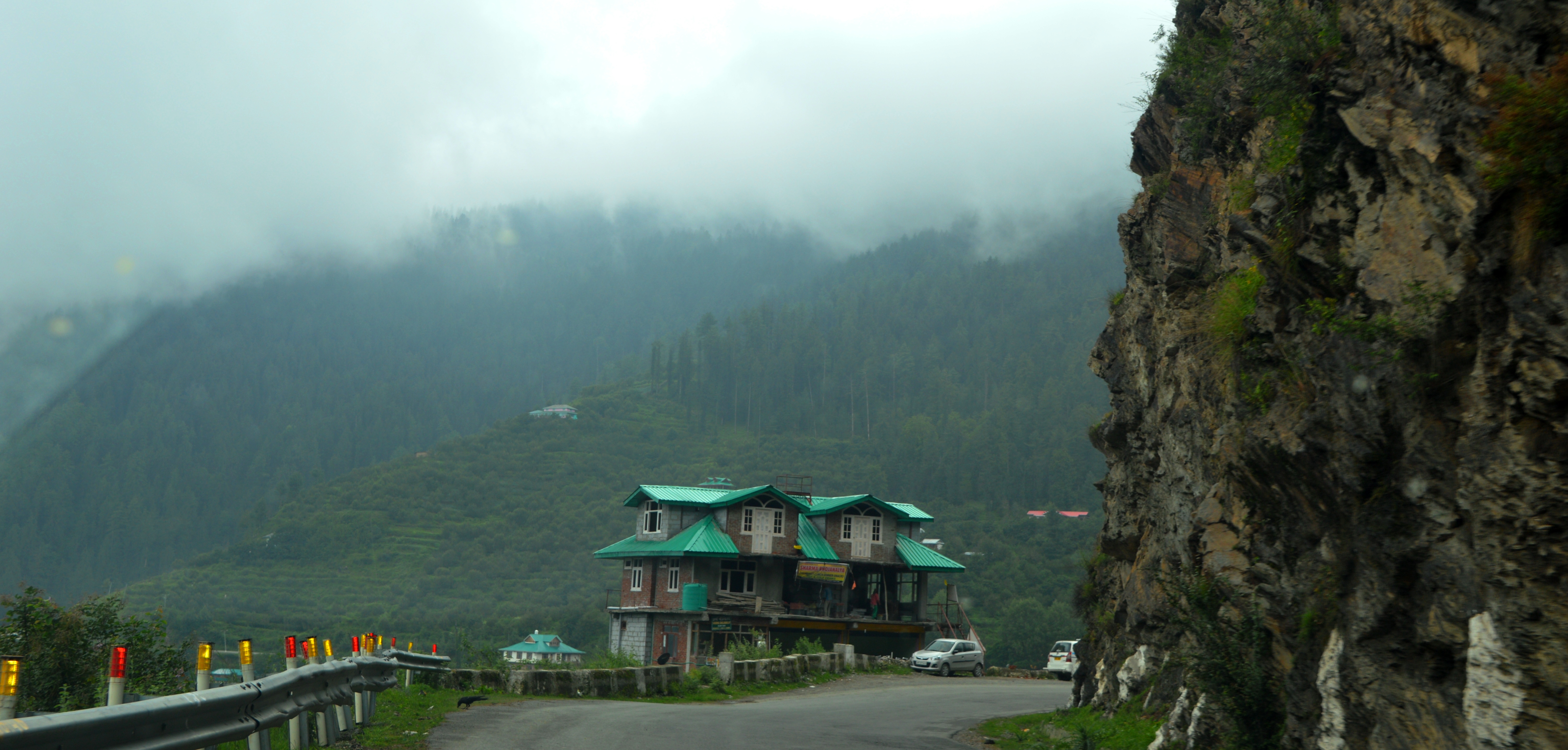 Narkanda- Beyond the veil of crowded Shimla
Narkanda- Beyond the veil of crowded Shimla
We had gone several times to Shimla but felt like something was lacking in this famous touristy place. It has become crowded beyond its carrying capacity. We always feel that the human is so destructive towards nature. Seriously, we never wanted such a beautiful place to be immensely contaminated with human species. All the over constructions made this once so beautiful Shimla never visiting place now. It is very sad. But our love for Himachal never ends; now and then we head towards it.
This trip was also a part of such a random, unplanned venture into the beautiful Himachal Pradesh. We had a strong desire for a weekend trip because it was going to be our last trip of July 2017 while staying in Chandigarh. As in August, we were expected to leave north and head towards the western region of India.
Random selection of Narkanda
Narkanda was picked randomly while searching places nearby Chandigarh with a charm of the hilly region. That was how our road trip to this beautiful and peaceful place begun. This jewel piece is 65 km away from Shimla at an altitude of 2708 meters on Indo-Tibet road in Himachal Pradesh. This place is an ideal escape for wilderness seekers who get disappointed by overrated Shimla.
Usually, we started our journey early in the morning but this time was a bit different. We had some work assignments to be finished. Before noon, completed our work routine and then after having lunch we packed ourselves in our car and drove down to Shimla. We reached the outskirts of Shimla and decided to stay there only for a night stop.
Towards Narkanda
The next morning was pleasant with a cool breeze and the weather felt awesome.  I was already feeling good surrounded by the mountains and a peaceful environment. We had a quick breakfast and left the hotel to get lost into the wilderness of Narkanda. We kept enjoying the drive all the way through the mountains, sometimes the road view was fully covered with clouds and mist, making the whole journey like a doorway into the paradise.
Into the Wilderness
It was such a soul healing environment in the wilderness of Narkanda. The place was felt like a true gift of nature to humans. Hope, this place remains untouched with the destruction of humans in the name of advancement. There is a Hatu Peak, the highest point of Narkanda at an elevation of 3400 meters, and also known as the second highest peak in Shimla district of Himachal Pradesh. This place is nothing less than a paradise. There is a dense green forest with a mixed population of trees like Deodar, Spruce, Cedar, and Pine. But the most popular and renowned thing we noticed was the apple orchards. It was such a fresh feeling to witness these orchards. Undoubtedly, Narkanda offers a rich landscape and a stunning viewpoint for nature lovers.
If you are nature lover and adventure seekers then must experience Nature Camping in the beautiful scenery of Narkanda.
Tanni Jubbar Lake
The perfect spot to have some quality time with mountain gazing and relaxing in the most peaceful place of Narkanda. Tanni Jubbar Lake is surrounded by densely populated trees all around. This is an ideal place to have some relaxed moments. There was also a small temple beside the lake. Karen enjoyed at this place to the core. The day was well spent and deeply etched in our memories.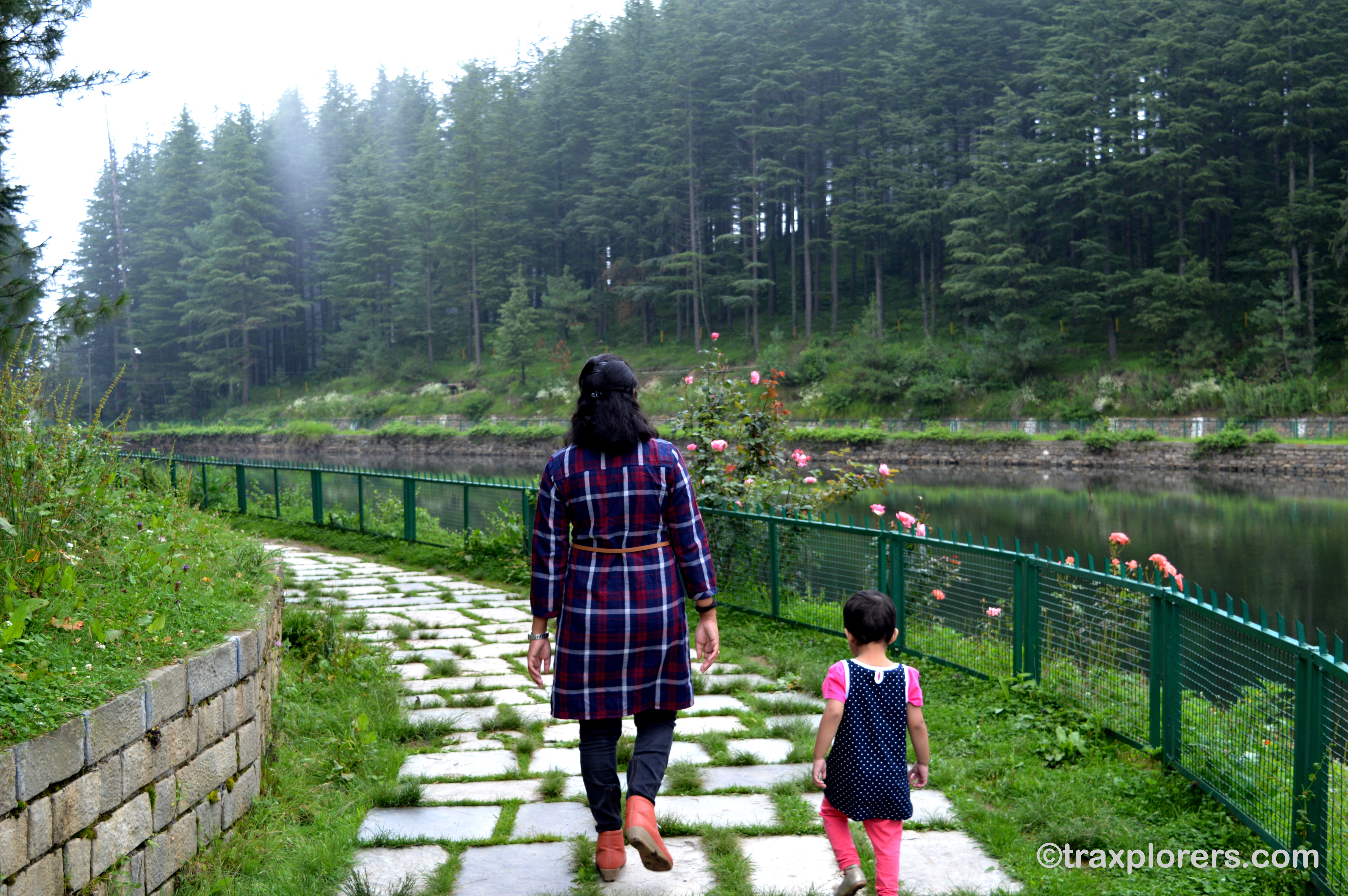 Traditional Himachali Attire
While returning back to our hometown, I found some locals holding Himachali traditional dresses and accessories. They were providing it for a minor fee to get dressed and photographed. I couldn't resist the offer this time (denied several times in past) 😀
So, here is my look in that beautiful Himachali attire. 🙂
⇒Get your traditional attire here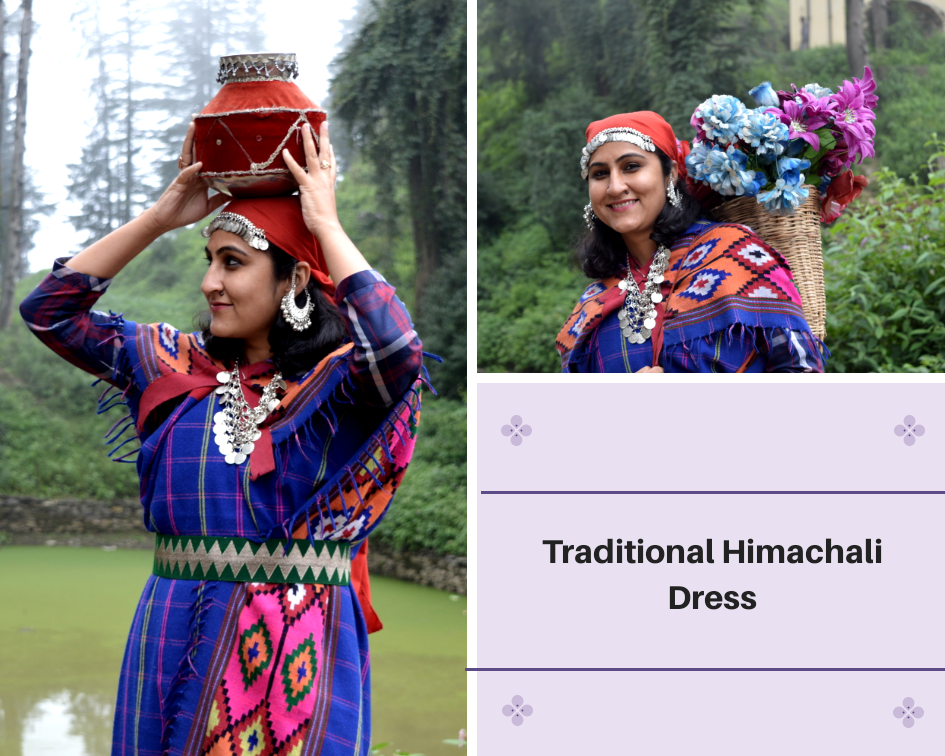 Suggested Read: Shojha: Place Less Explored near Tattapani
If you like online shopping then please go to the Amazon search page below. Thank you

♥
Hope you liked this place in beautiful Himachal. If you haven't explored Narkanda yet then must visit this place. Do share your experience with us. Don't forget to share this post and pin the image below. Thank you! ♥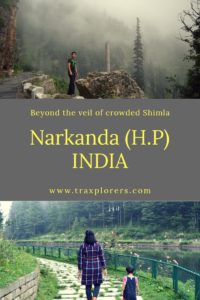 DISCLAIMER: Some links on this site contain affiliate links, meaning if you book or buy something through one of these links, we may earn a small commission (at no extra cost to you). Thank you for supporting this website.
Terms & Conditions: ©Unauthorized use and/or duplication of any material (text and/or images) without consent from this site's author and/or owner are strictly prohibited. Links and excerpts may be used provided that full credit is given to Traxplorers or Supriya Bhardwaj with specific and appropriate direction to the original content.