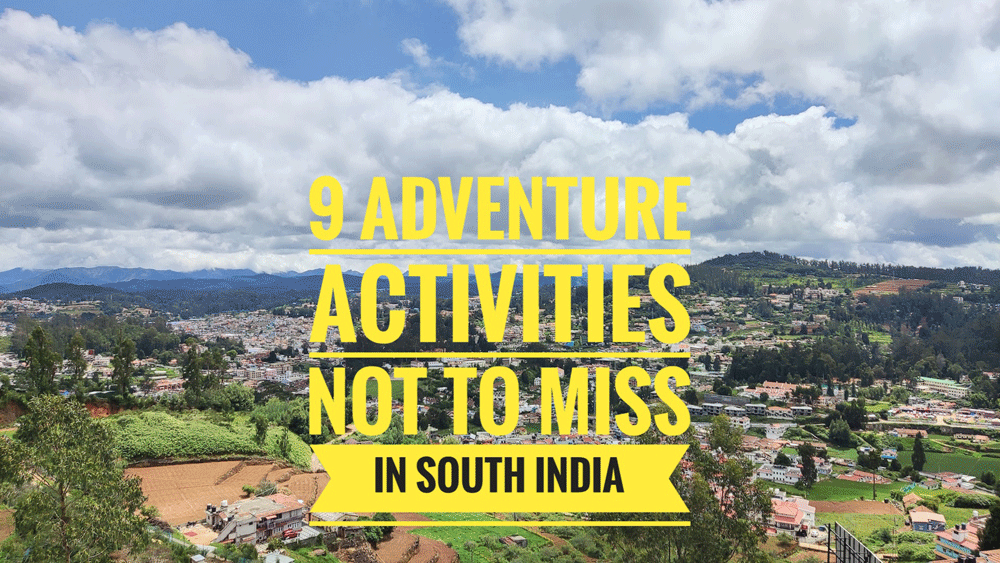 9 Ultimate Adventure Activities Not to Miss in South India
9 Must Have Adventure Experiences in South India
South India is mainly depicted as a calm and tranquil place, blessed with mesmerizing beauty and true harmony. While all these things are true, the southern part of India is also a master when it comes to adventurous trips. South India is home to some of the country's best trekking trails, and there are plenty of options for both beginner and experienced hikers. For those who are looking for a more challenging trek, there are plenty of options in the Western Ghats. These mountains offer stunning views and the opportunity to spot rare wildlife.
Also, It is a land of diverse cultures and stunning landscapes. If you are an adventure seeker, there are plenty of activities to keep you occupied. From trekking and camping to snorkeling and bamboo rafting, South India has something for everyone. If that's not enough, how about trying nighttime jungle patrols or zip-lining? Here is a list of 9 ultimate adventure activities to experience in South India.
Snorkeling in Gokarna
Gokarna is known for its snorkeling sites as well. Gokarna in Karnataka is a hub for adventure seekers. The exciting thing about snorkeling activity in Gokarna is that the water is relatively free of rip tides, which makes it one of the best water sports in Gokarna to enjoy. There are several snorkeling spots dotting the coast of Gokarna, each with its own unique attractions. One of the most popular snorkeling sites is Kuda Bandos, where you can see a variety of colorful fish and coral reefs. Another great spot for snorkeling is Om Beach, where you can swim among schools of fish and get up close and personal with turtles. No matter what snorkeling spot you choose, you're sure to have an unforgettable experience.
Surfing in Varkala Beach
Varkala Surfing experience is a must for any ardent surfer! Don't worry, even beginners can have a fun time here. Other than a famous beach break, many other surf breaks are there in close vicinity. They offer classes all throughout the week and the best time for a surfing trip to Varkala is from early October to mid-May. So, what are you waiting for? Go and catch some waves!
Bamboo Rafting
Bamboo Rafting at Thekkady is the perfect activity for all water sports enthusiasts. They are taken on a bamboo raft on the lake and the route is through some of the richest forest tracts of Periyar Tiger Reserve. This place is one of the best places in India to watch wildlife and it is also a great way to experience the beauty of nature. Bamboo Rafting is an eco-friendly activity and it is also a great way to get closer to nature.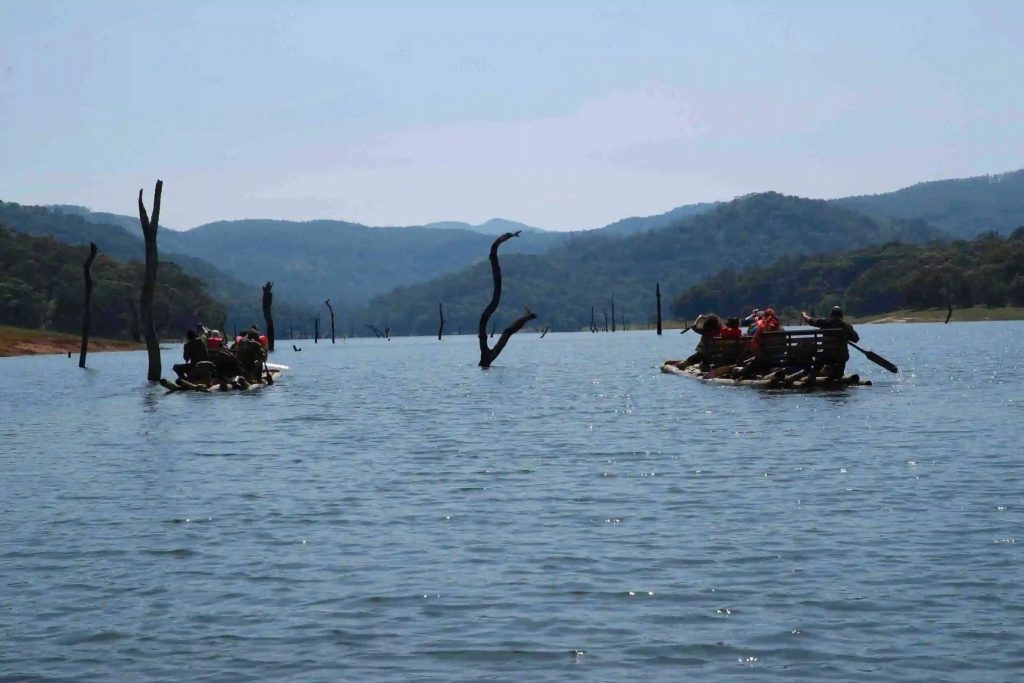 Rock Climbing at Savandurga
Rock climbing is an exciting and challenging sport that can be enjoyed by people of all ages and abilities. The terrain of Savandurga is ideal for rock climbing, with its monolithic rock formations and stunning views. On top of the rock are a fort and a temple at the base of the hill. Rock climbing at Savandurga is a great way to get fit and enjoy the outdoors. Whether a beginner or an experienced climber, there is something for everyone at Savandurga. So come and enjoy the challenge of rock climbing in one of the most beautiful places in India.
River Rafting at Dandeli
River rafting is an adventure sport that is perfect for those who enjoy a rush of adrenaline. And Dandeli, with its white-water rafting opportunities in the Kali River, is the perfect destination for those looking for a little thrill. River rafting involves navigating a river in an inflatable raft, using paddles to steer, and working together as a team to navigate through the rapids. It's a great activity for groups, and it's also a great way to see some of Karnataka's beautiful scenery. So, if you're looking for an adventurous way to spend your holiday, head to Dandeli for some river rafting fun.
Night Jungle Patrol
One of the best things to do while staying at the Periyar Tiger Reserve is to go on the Night Jungle Patrol. This is an exciting program where you walk through the reserve at night with an armed forest guard. You'll have the chance to see wildlife up close and personal, and maybe even spot a tiger! The Night Jungle Patrol is a great way to get up close and personal with nature, and it's an experience you won't want to miss.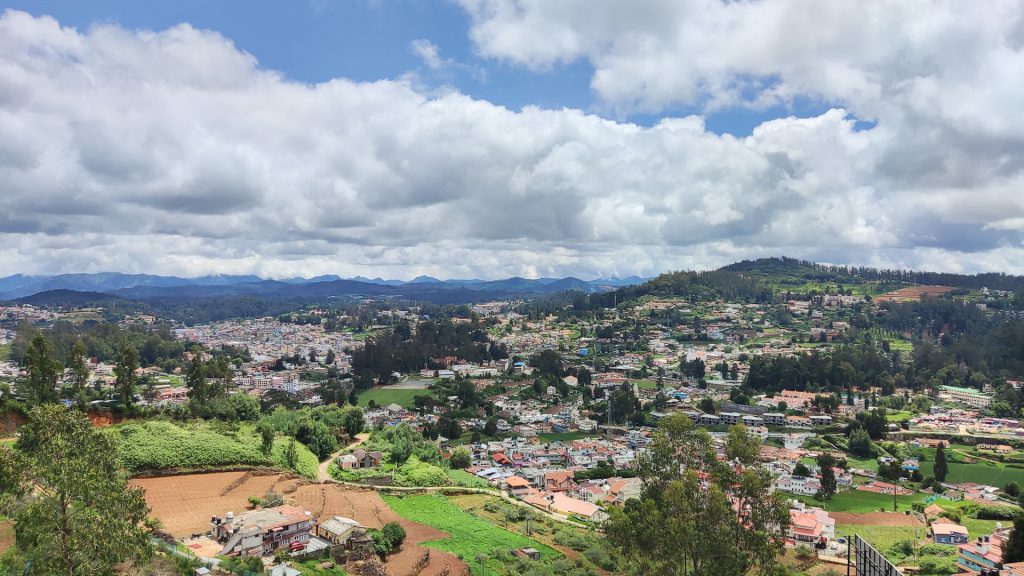 Trekking in Ooty
Trekking in Ooty is a must-do activity for all tourists. The most popular trekking trails are the Doddabetta Trek and the Elk Falls Trek. The Doddabetta Trek is a moderate difficulty level trek that leads you to the highest point in Ooty, the Doddabetta Peak. The views from the top are stunning and it is definitely worth the hike up! The Elk Falls Trek is an easy-level trek that takes you to the beautiful Elk Falls. This is one of the most popular tourist spots in Ooty and it is worth a visit! On both these treks, you will be able to see some of the most stunning scenery that Ooty has to offer.
Parasailing in Nandi Hills
Parasailing in Nandi Hills is a popular activity in Nandi Hills, where you can fly high in the sky and enjoy scenic views of the valley below. The experience is both exhilarating and peaceful, and you're sure to create some lasting memories. Parasailing is available for both solo flyers and groups, so it's perfect for any occasion. So what are you waiting for? Book your Parasailing experience today!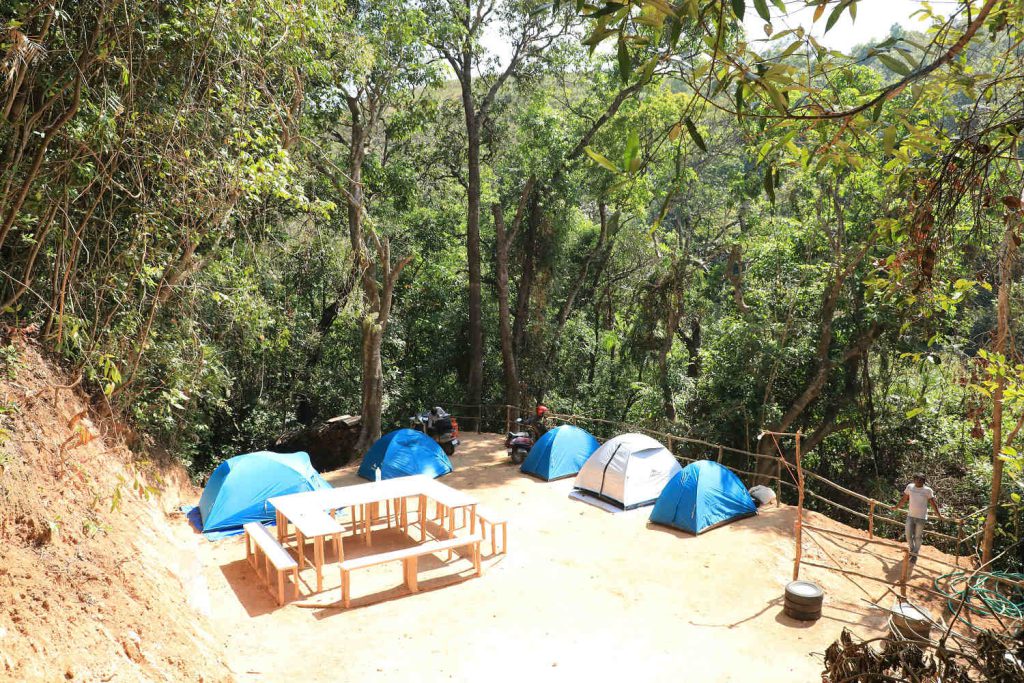 Camping in Coorg
Camping in Coorg is a must-do for all nature lovers. The hill station offers stunning views of mountains, valleys, and waterfalls. Campers can explore the many hiking trails, go bird watching, or even try their hand at fishing. For those looking for a more adrenaline-pumping experience, there are also opportunities for white water rafting and bungee jumping. No matter what your interests are, Coorg is sure to have something for you. So pack your bags and head to this beautiful place for an unforgettable camping experience.
Author Bio
Maanvir is a travel enthusiast who has made traveling his life's purpose. He quit his full-time corporate job to pursue his love of exploring as many places as possible. His stories about temples, beaches, and other adventures are absolutely fascinating. He is sharing his experiences at trippytourists.com
Liked it? Pin it to save & read later. Share it.