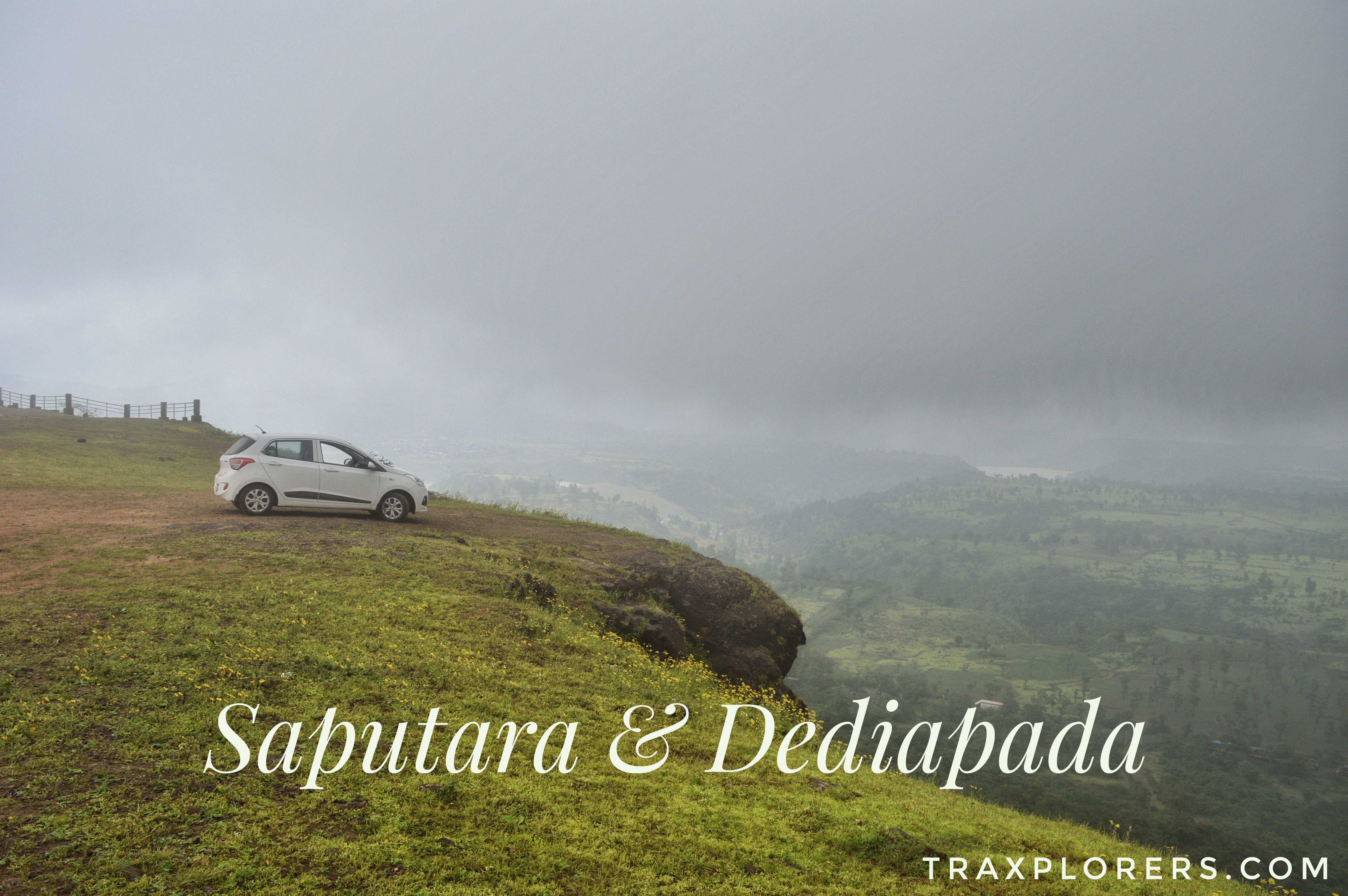 Monsoon Special Stunning Off-Beat Saputara & Dediapada|Gujarat
Saputara & Dediapada: Must Visit Stunning Monsoon Destinations for Tranquillity
The summers of Gujarat are well known for the severe heat and dry months. Once this phase passed then comes monsoon, which usually starts at the end of June and lasts until August. The monsoon in Gujarat opens the gateway for travel lovers. Due to splashing rains, the whole atmosphere brings joy and pleasure which attracts both tourists and travelers. The same we have experienced during our stay in Gujarat. Being in the habit of exploring new and untouched places we dig deep into the geography of Gujarat and locate more such kind of places. Monsoon brought us an opportunity to explore some offbeat destinations like Saputara and Dediapada. We researched more about Saputara and Dediapada on Internet as well as got some insights from some locals.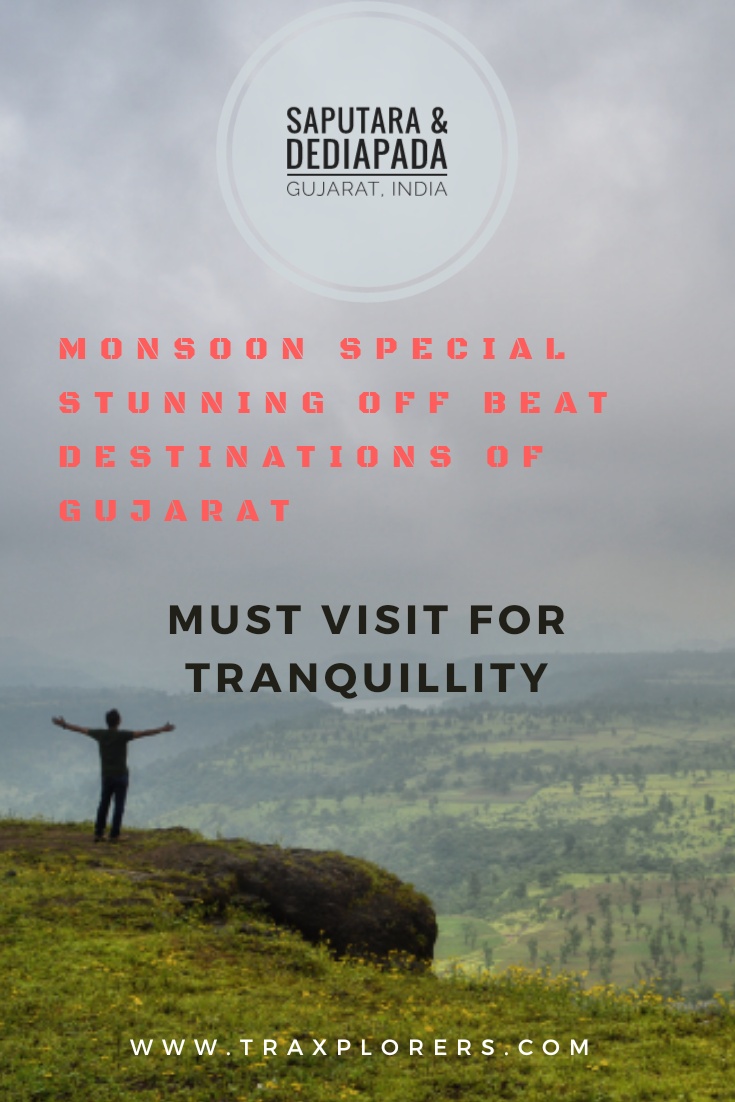 ---
The Tryst with Nature
Finally, all things were set and we decided to meet the Western Ghats at the end of August. However, our plan was postponed for a while and finally gets materialized in September 2018.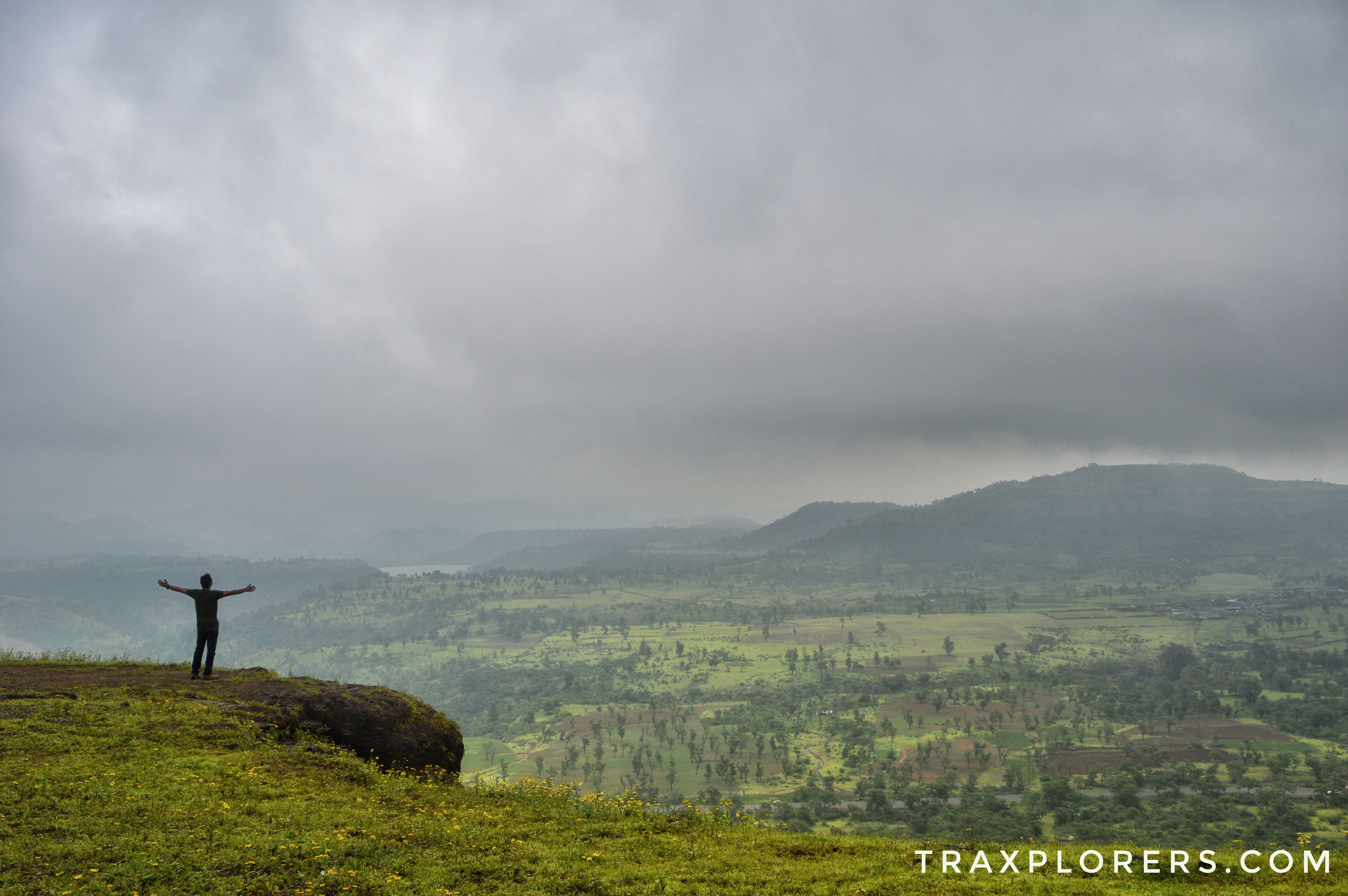 ---
An Epic Road Trip
First Episode: Ahmedabad to Saputara
This all started in the early morning of September last week from Gandhinagar. As usual, we filled up our vehicle with sufficient food and water supply to save time by skipping intermittent halts. We selected Saputara-Waghai road. The reason was to visit Gira Waterfalls which are en route to Saputara. The total distance of Saputara is around 400 km from Ahmedabad via NH 48 and only 50 km away from Gira Waterfalls.
---

How one can reach Saputara?
By Train: One can go up to Waghai railway station and then next 50 km to Saputara can be covered by hiring a taxi or bus.
By Air: Surat is the nearest domestic airport (156 km away) and Mumbai is the nearest international airport (225 km away).
By Bus: Many state-owned and private buses run from Gujarat, Pune, and Mumbai.
---
Saputara – A Hill Station of Gujarat
Saputara is an unexplored hill station of Gujarat snuggled in Sahyadri range of Western Ghats at an altitude of about 1000 m. This hill station got its name from Snake God worshipped by the tribal community of Dang district. Saputara is translated as 'The Abode of Serpents'.
Once you enter uphill into the Dang region of Gujarat, you will leave the congestion of big cities far behind. You will see the whole new world of tribal people in dense forest areas like you entered into nature's womb. It is absolutely an amazing feeling if you are a true nature lover.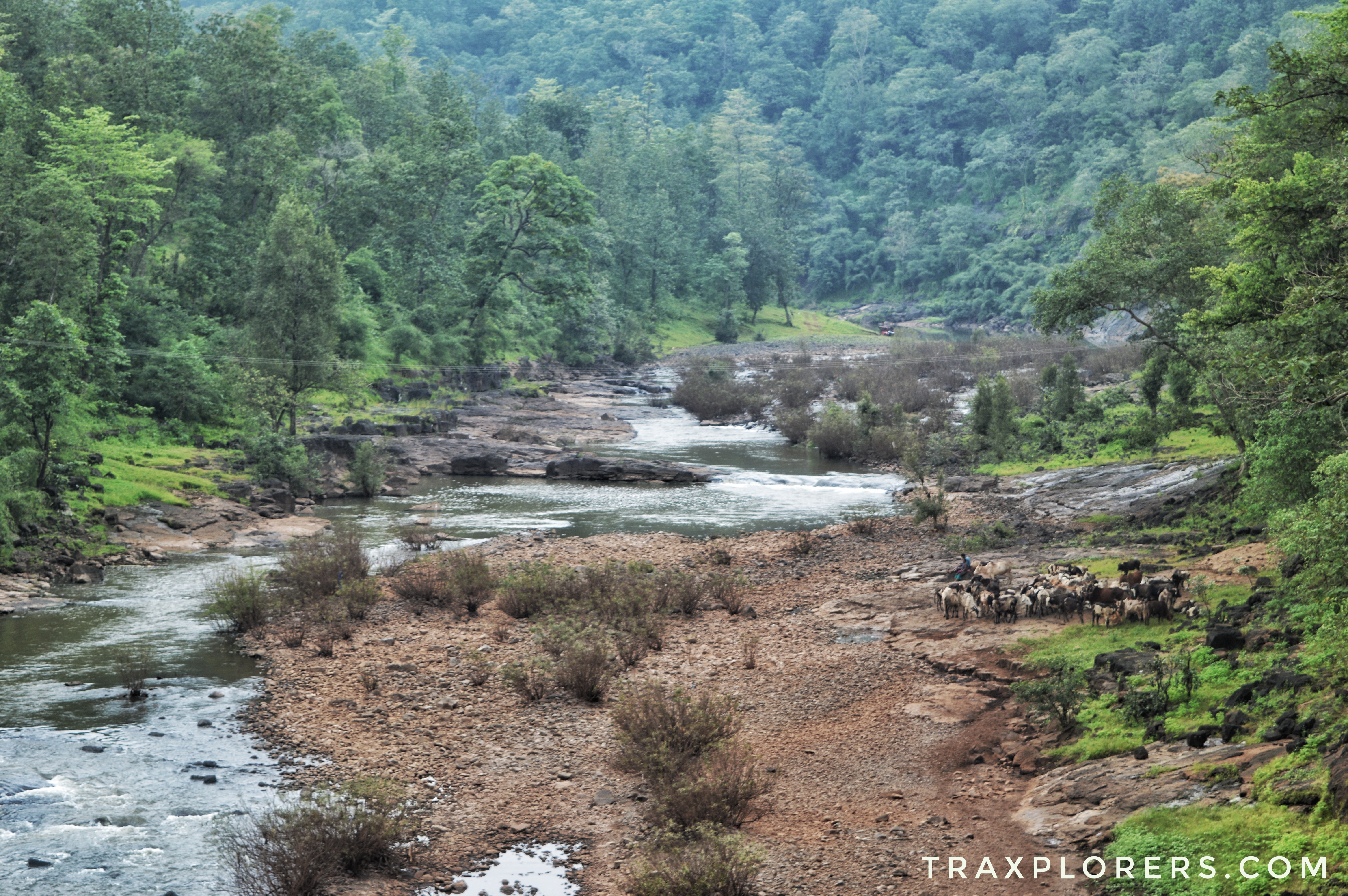 Note: In spite of being the only hill station of Gujarat, Saputara is still unspoiled by tourists and hold its natural beauty with minimal commercialization.
Related Post: Narkanda- Beyond the veil of crowded Shimla
---
Saputara – Itinerary for 2 days
1. Vansda National Park
Vansda National Park is a dense forest with an area of 24 sq. Km and lies at the east end of Navsari district in south Gujarat. It is a conserved wildlife area and close to Waghai town, which is near to Dang region. During monsoon, part of the park has a moist deciduous forest with kaatas bamboo. There are varied species of plants, animals, and birds in the forest. Visitors need to take prior permission to get entry into this park.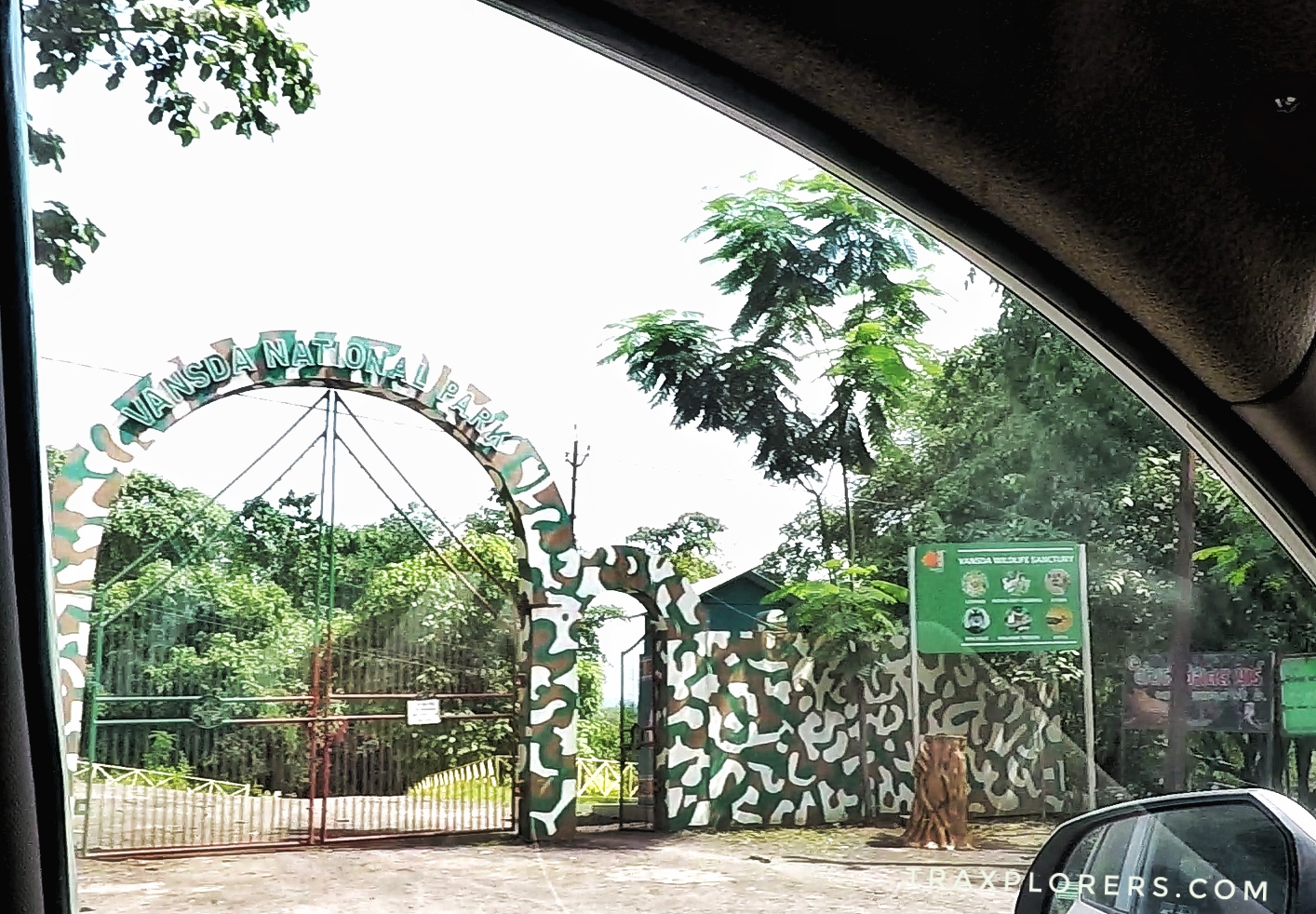 ---
2. Gira Waterfalls
Gira waterfalls are also known as Giradhodh falls, located at 3 km distance from Waghai town. During monsoon, large 30 m waterfall gushes into Ambika River. This waterfall looks picturesque and active in monsoon only.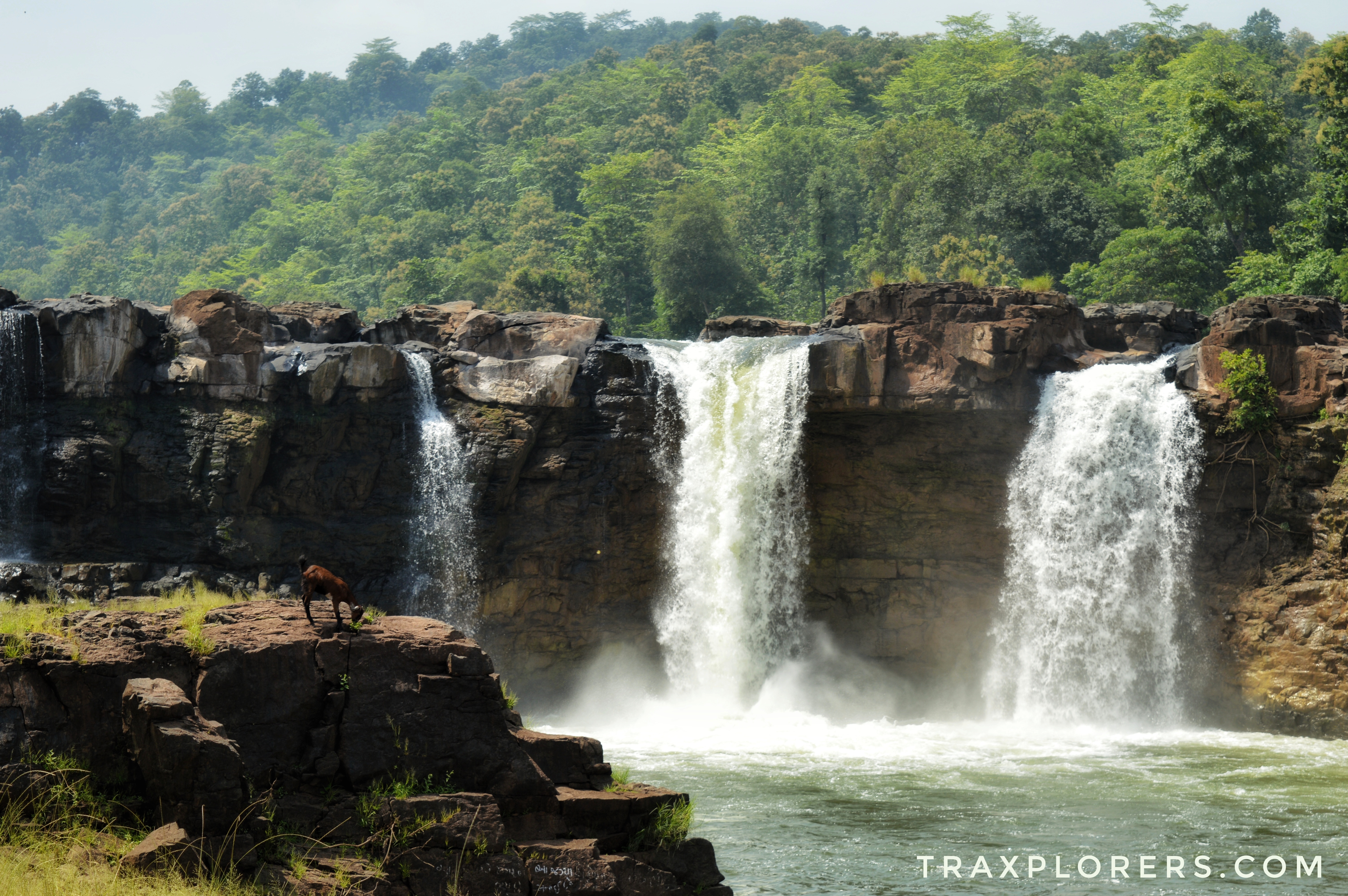 ⇒ Let's enjoy the beauty of Gira waterfalls here 👇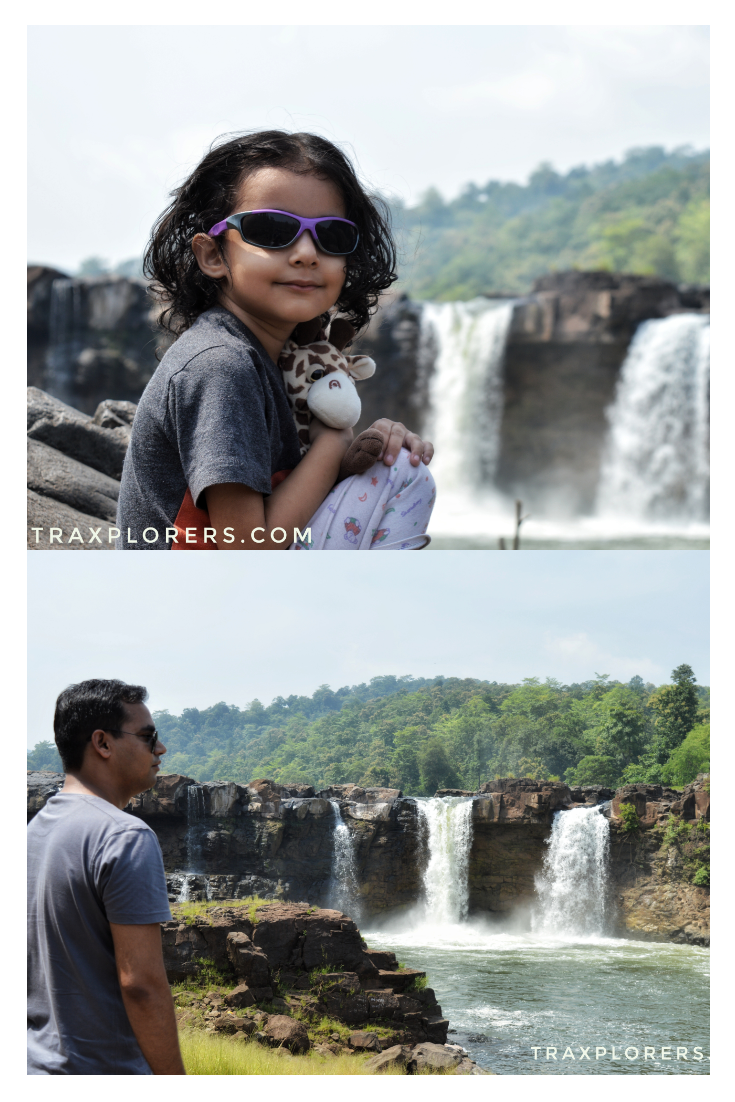 ---
3. Artist Village – A Tribal Museum
If you are an art lover and love tribal art then this place is for you. Artist village is situated at Saputara-Nasik road in Dang district. The local communities like Bhils, Kunbis, Warlis, Gamits tribes form the part of Artist village. There is a tribal museum showcasing artwork, culture paintings, collection of tribal utensils, and also shop to buy the artwork and other handmade items of the region. The community also provides simple accommodation at a reasonable rate. In nutshell, the entire place is good to learn about the local culture of this region.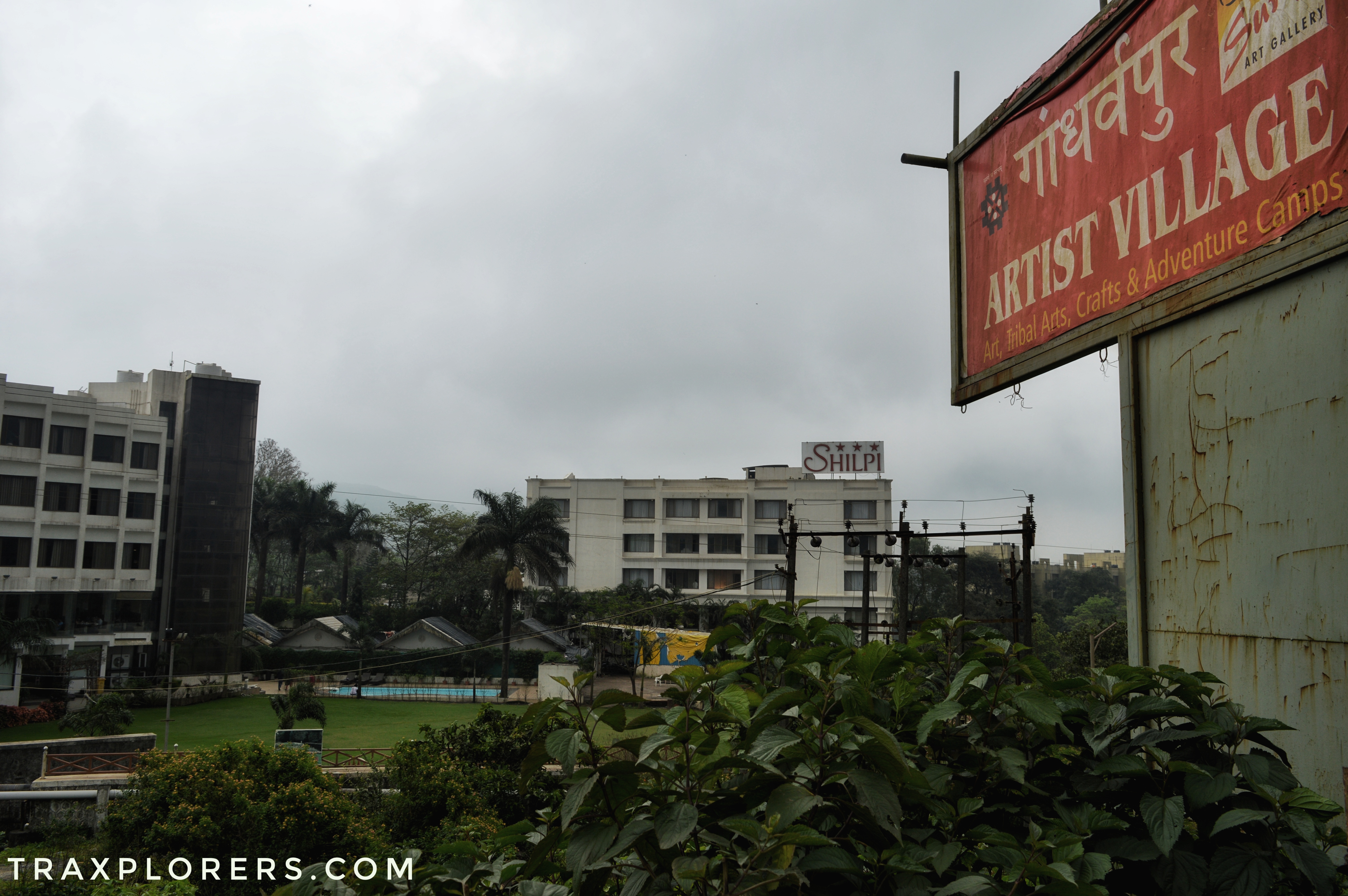 ---
4. Sunset Point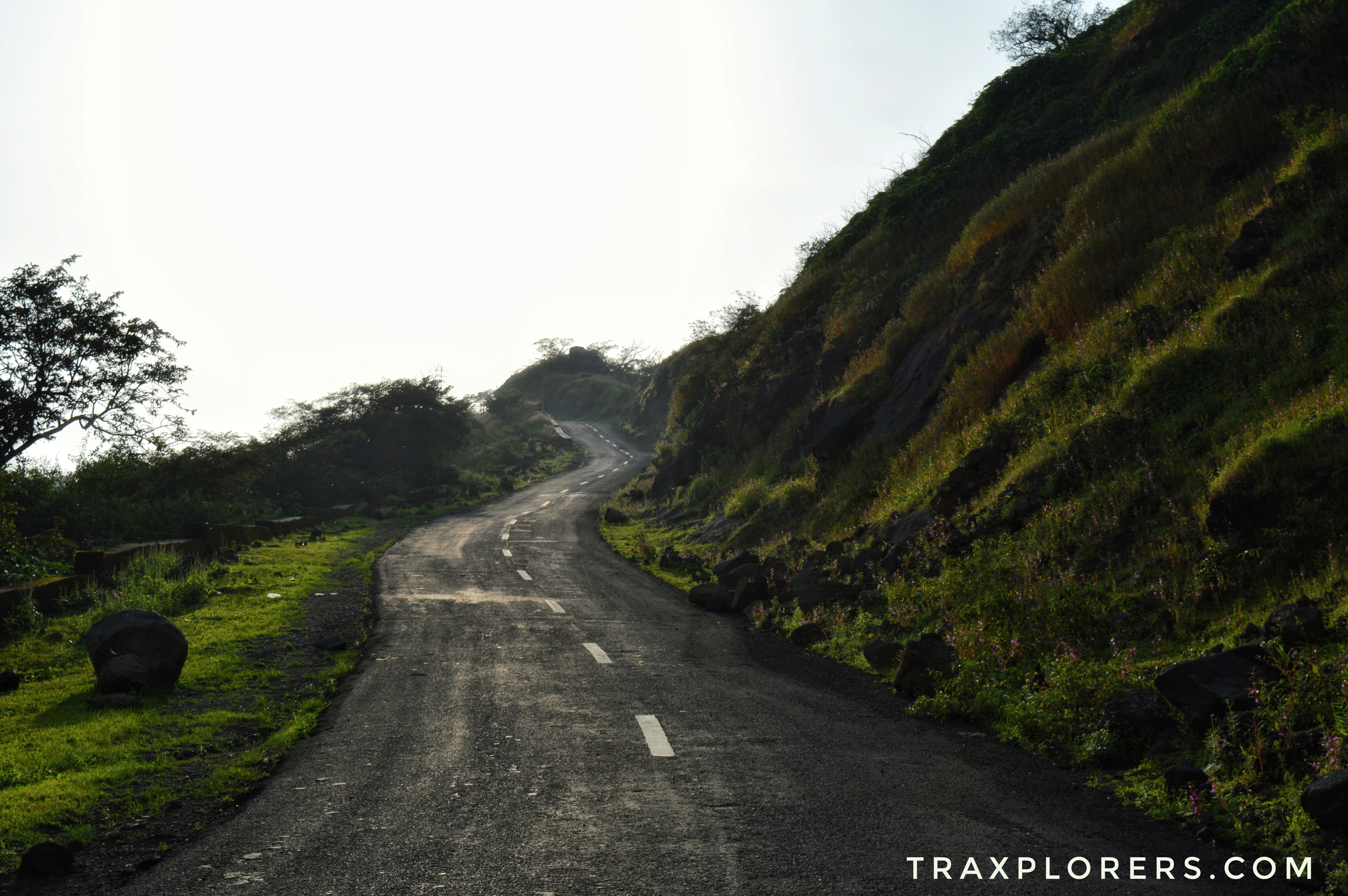 To get a scenic view of Saputara hill station just before the nightfall, one must visit the sunset point. This point is also known as Gandhi Shikhar. To earn this thing you must have to walk uphill for some distance as you are not allowed to drive up your own car/bike. But the view from the top is totally awesome. Simply, no pain no gain!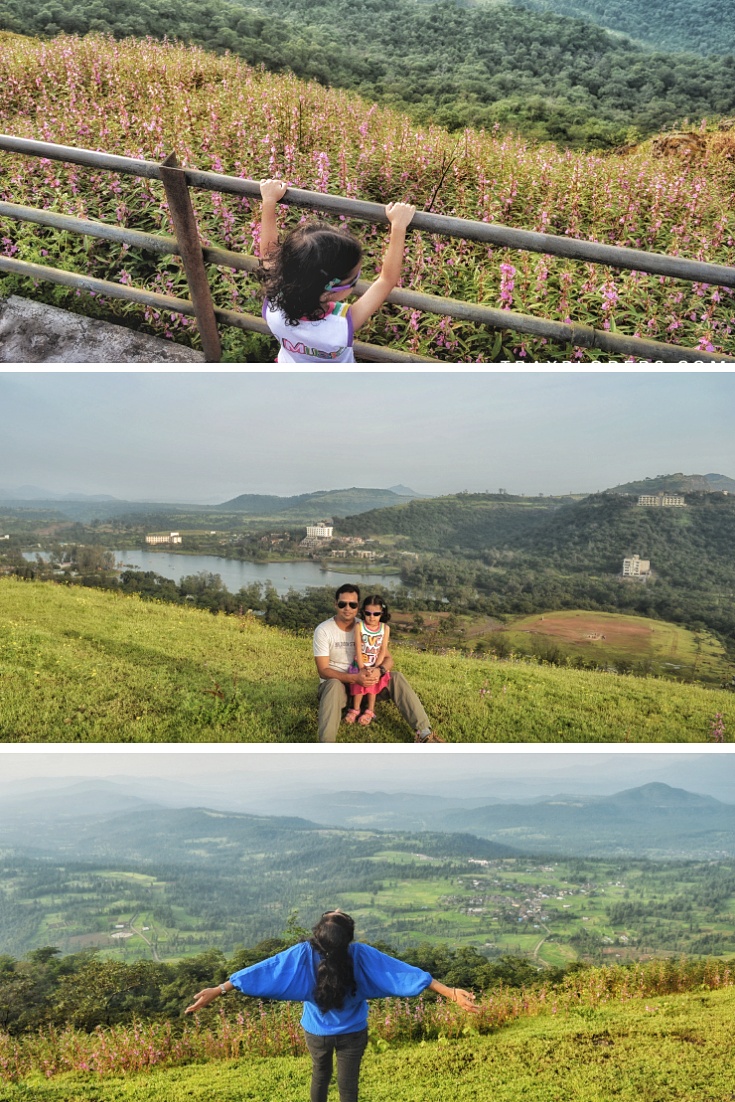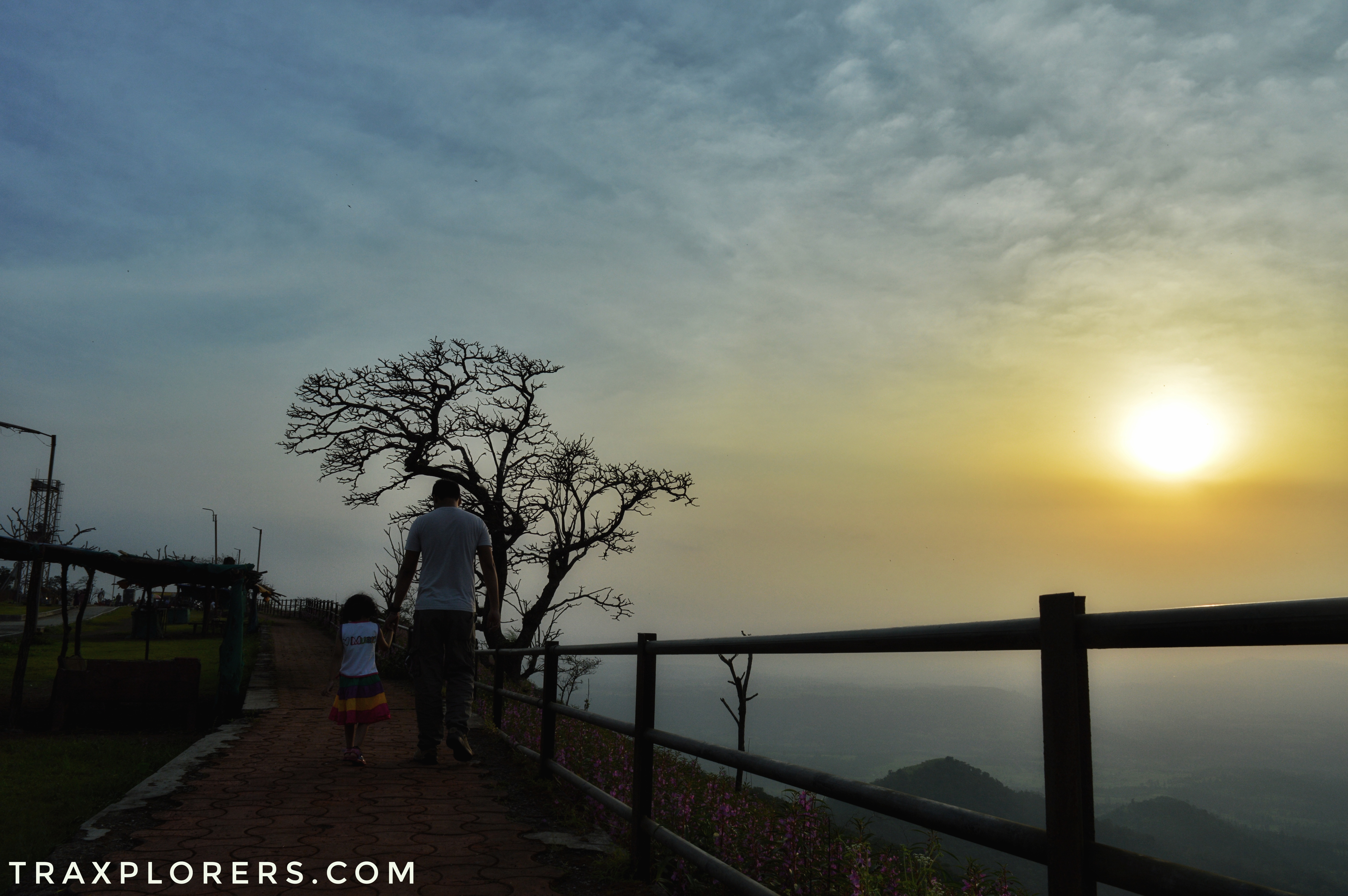 ⇒ You can watch the beauty of Sunset Point here 👇
---
5. Sunrise Point – Trek on Top Peak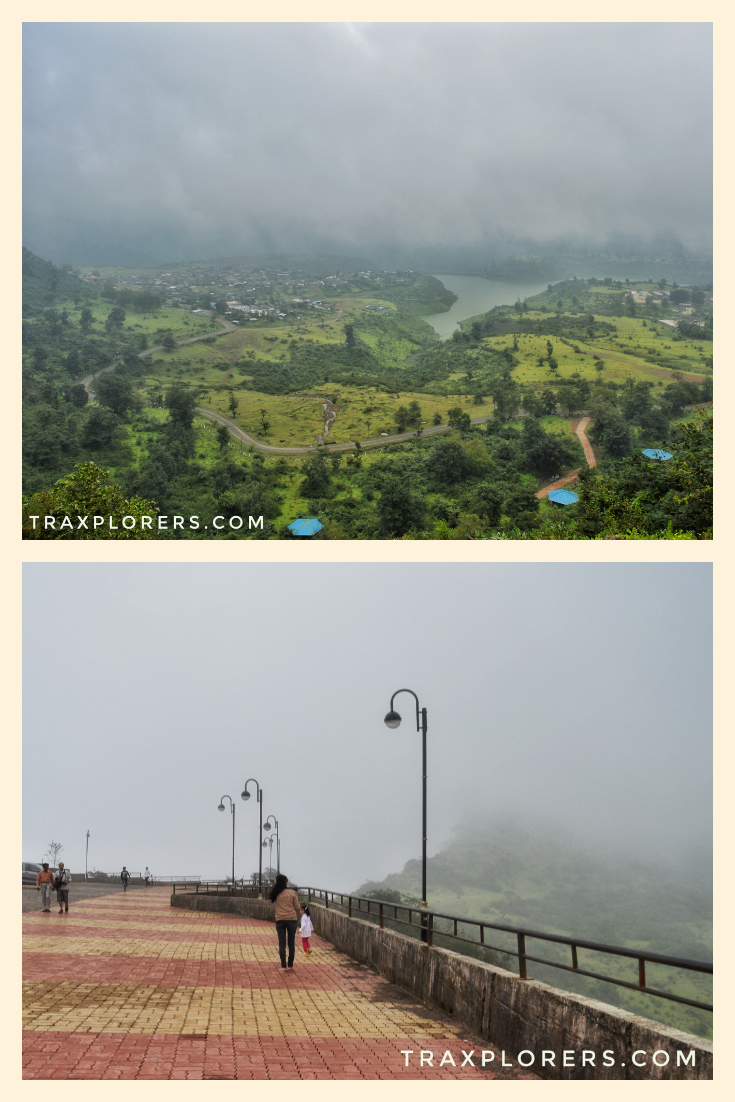 We started our second day with Sunrise point- Uptrek. The Sunrise point is approachable for everyone. You can go in your vehicle up to the dedicated Sunrise spot and can park the vehicle in well-maintained parking. You can enjoy the view from there with snacks and tea available at temporary shacks up there. But from that common point starts an up trek which is a quiet narrow and steep path. This trek is only worth full to reach by early morning to get the mind-blowing view of Saputara with breezing air, just like walking in the clouds. So, this is not for lazy ones. Best time to visit this place is again in monsoon.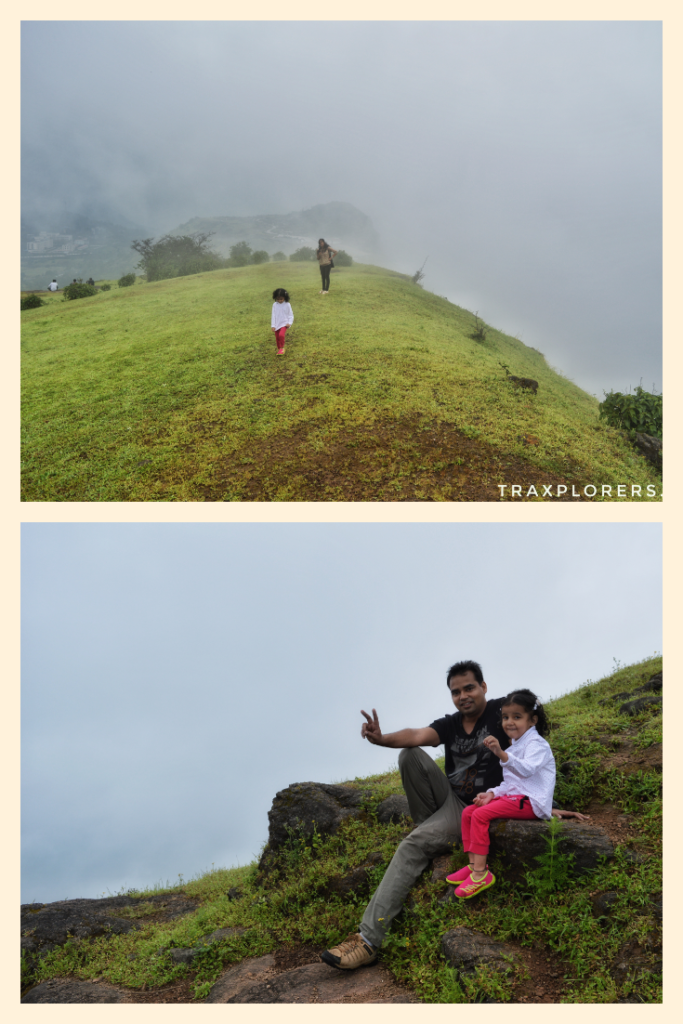 ⇒ Watch our experience of the Uptrek-Sunrise Point here 👇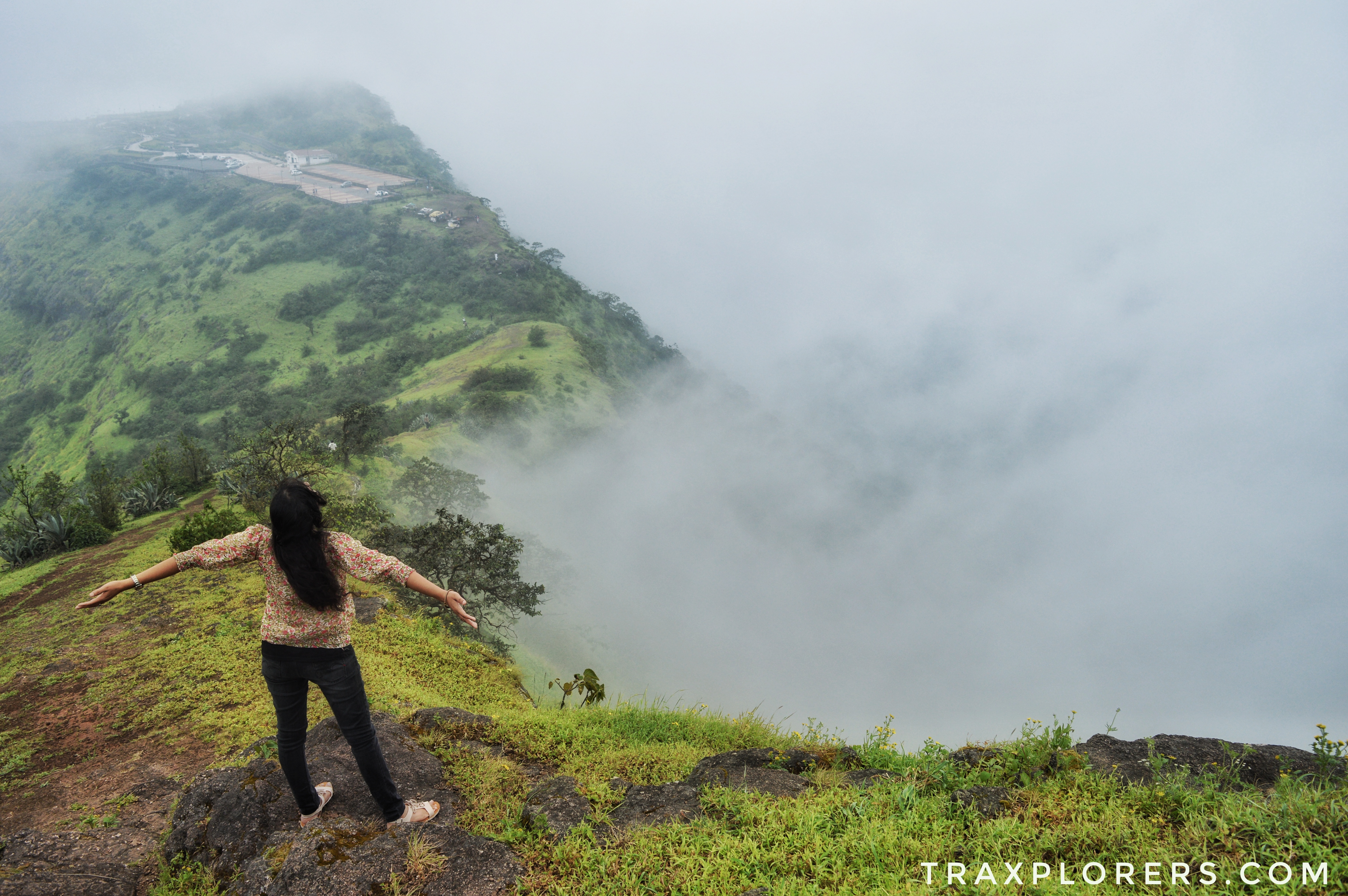 ---
6. Governor's Hill aka Table Top Point
Governor's hill is also known as tabletop because of the flat surface of the hill top. This point is the best town viewpoint. At the table top, various activities take place like bike riding, horse riding, camel riding, zip lining, ropeway, etc. All over, it is a nice place to spend time with family and friends. This place remains crowded mainly during the monsoon festival which takes place during August- September for ten days.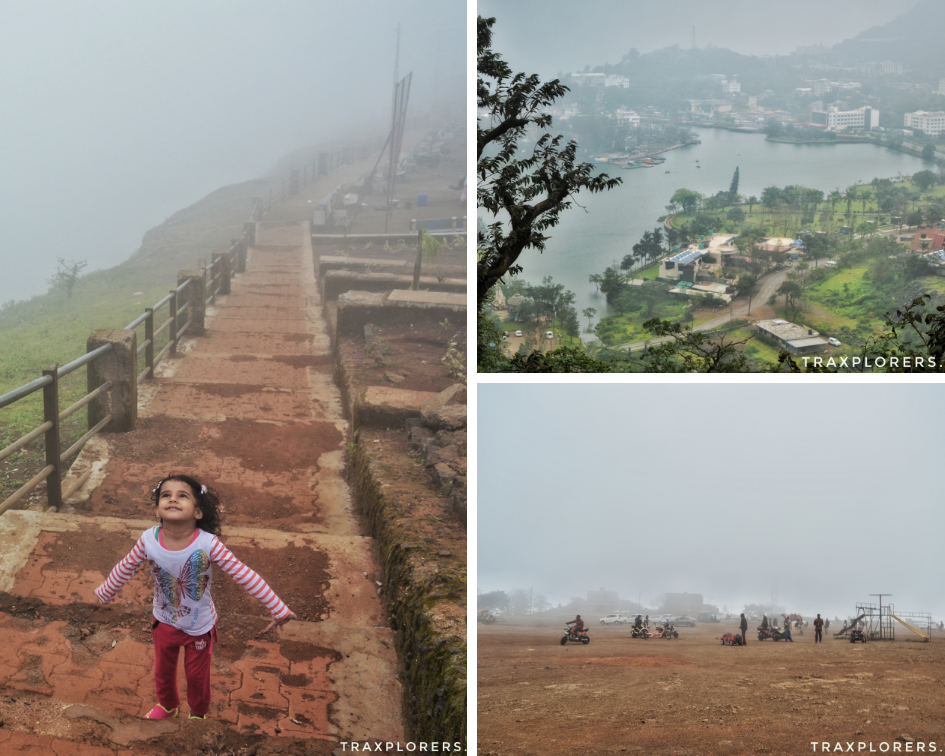 ---
7. Saputara Lake
Saputara Lake is the point which attracts visitors. Boating facility, food corners, and various recreational activities made this place a hub for visitors. This place also remains crowded during monsoon festival.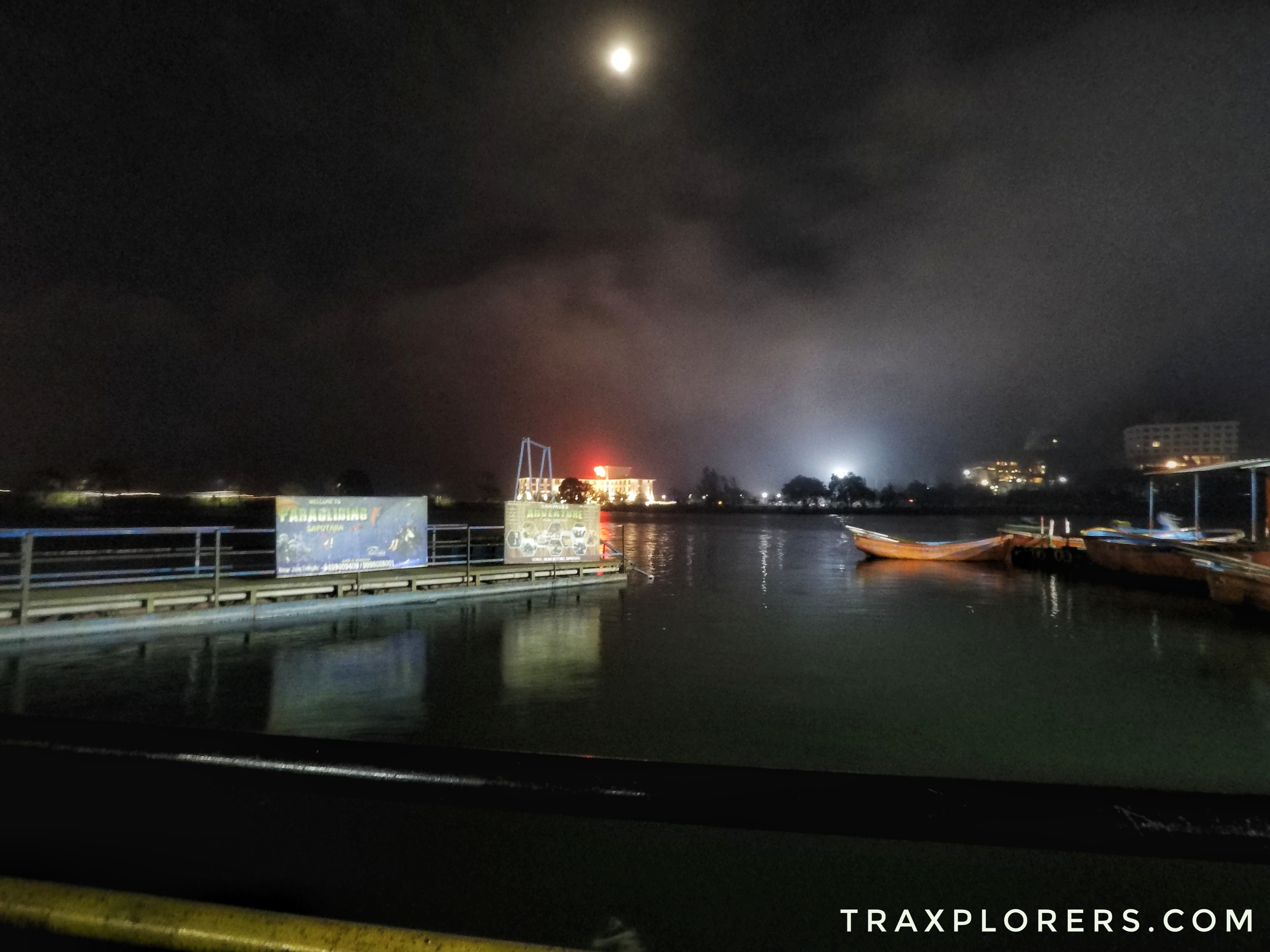 Timings for boating: 8:30 AM to 6:30 PM
Prices for boating: Pedal boat= Rs.20/- and rowboat= Rs.5/- for half an hour.
⇒ Looking for a stay in Saputara? Select your accommodation at Booking.com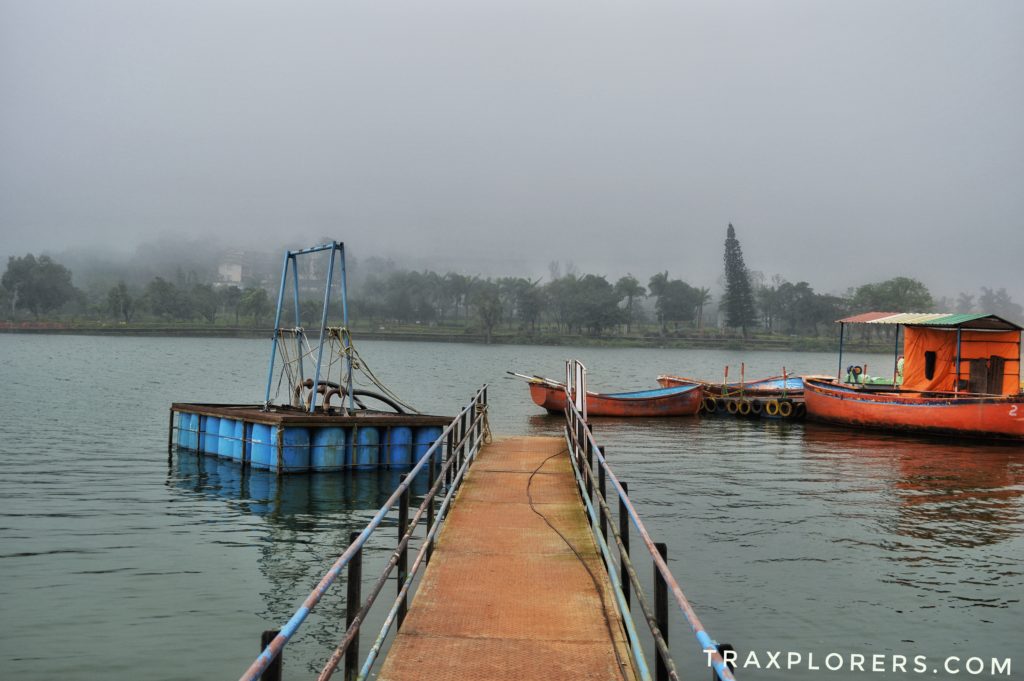 ---
8. Eco Campsites
If you love to go camping, then Saputara also offers the best Eco campsite in a forest area of Dang district.
It is located in Dang Forest Division on the way to Vansda National Park. You just need prior permission from the forest officer and the entry to the area is free. You only have to pay for stay and guide if you would like to have. This campsite provides evening campfire, stay in cottages/tents/huts, a guide for Rs.50/- to explore forest area. They provide basic bath and toilet facilities with separate kitchen and dining places.
Things to do: Nature education camps, a tree house for landscape and wildlife viewing, nature trail.
---
Mahal campsite is located on the banks of Purna River. It offers the best walking and trekking options. It is surrounded by a vast forest of Purna Wildlife Sanctuary. This campsite offers accommodations in cottages/tents with basic bath and toilet facilities along with a separate kitchen and dining area.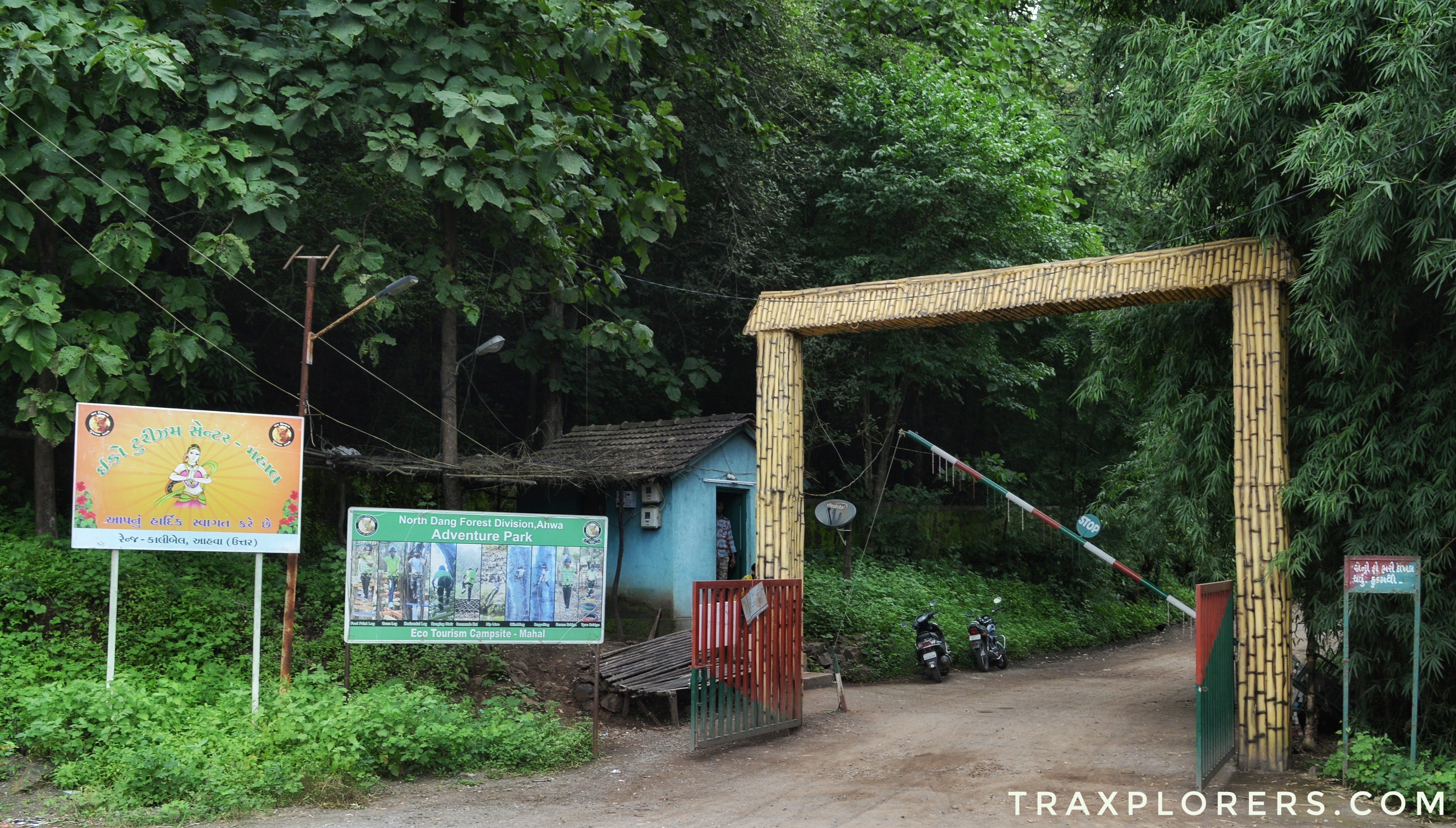 Things to do: Campfire, a tree house for landscape and wildlife viewing, trekking, night trailing accompanied with a guide, nature trail.
⇒ For booking your stay at Kilad campsite contact Mr Harishbhai: +91 8758650555
⇒ For more options to book your stay at campsites of Saputara go here.
---
Second Episode: Saputara to Dediapada
After the second day of exploring Saputara, we headed towards more deep forest region at the Gujarat-Maharashtra border. Dediapada is at 202 km distance from Saputara via NH360. As we started our next journey from Saputara to Dediapada, it started raining. The whole distance towards our destination was traveled in mild rain showers. This provided a magnificent view of nature as we traveled through the forest zone of Saputara-Dediapada.
---
Dediapada – A Forest Zone of Adivasi Communities
Dediapada is a town in Narmada district with a hefty population of Adivasi communities. It is close to forest range of Shoolpaneshwar Wildlife Sanctuary.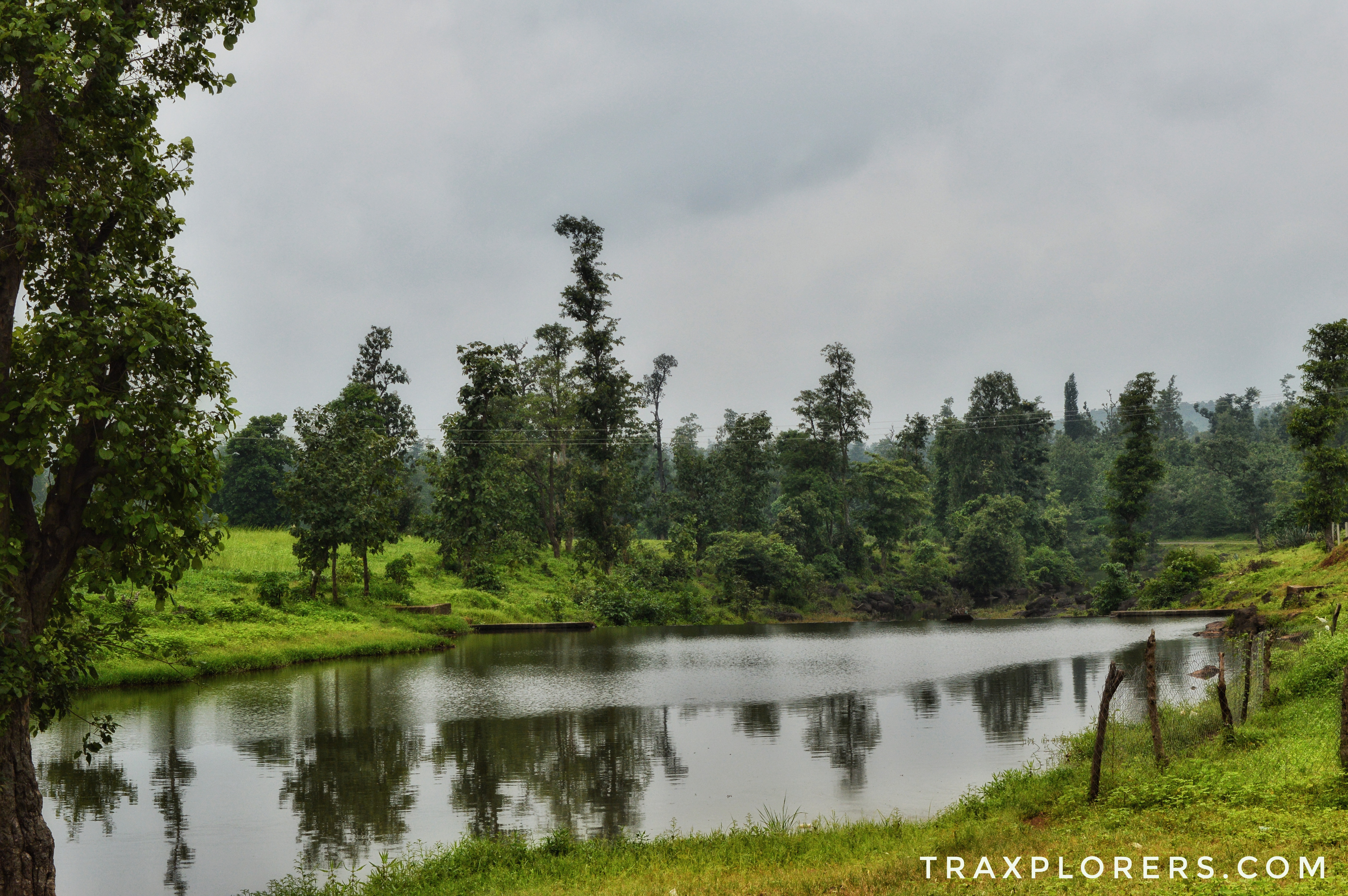 Dediapada – One Day Itinerary
1. Shoolpaneshwar Wildlife Sanctuary
The forest area of the wildlife sanctuary is the thickest and best forest region of the Gujarat state. It is spread over 607.7 sq. km. This wildlife sanctuary is located in the south of Narmada River in the western Saputara region. During our visit, it was only us (apart from locals) who were exploring this forest region in the rainy season. Even at some points, it was ONLY us left on road. Due to rain, a patch on road was found covered with muddy water and it looked deep. We were alarmed and took caution to drive through that as it could have been dangerous. Aditya decided to check it by himself first before driving over it. Only after our satisfactory path inspection, we went ahead.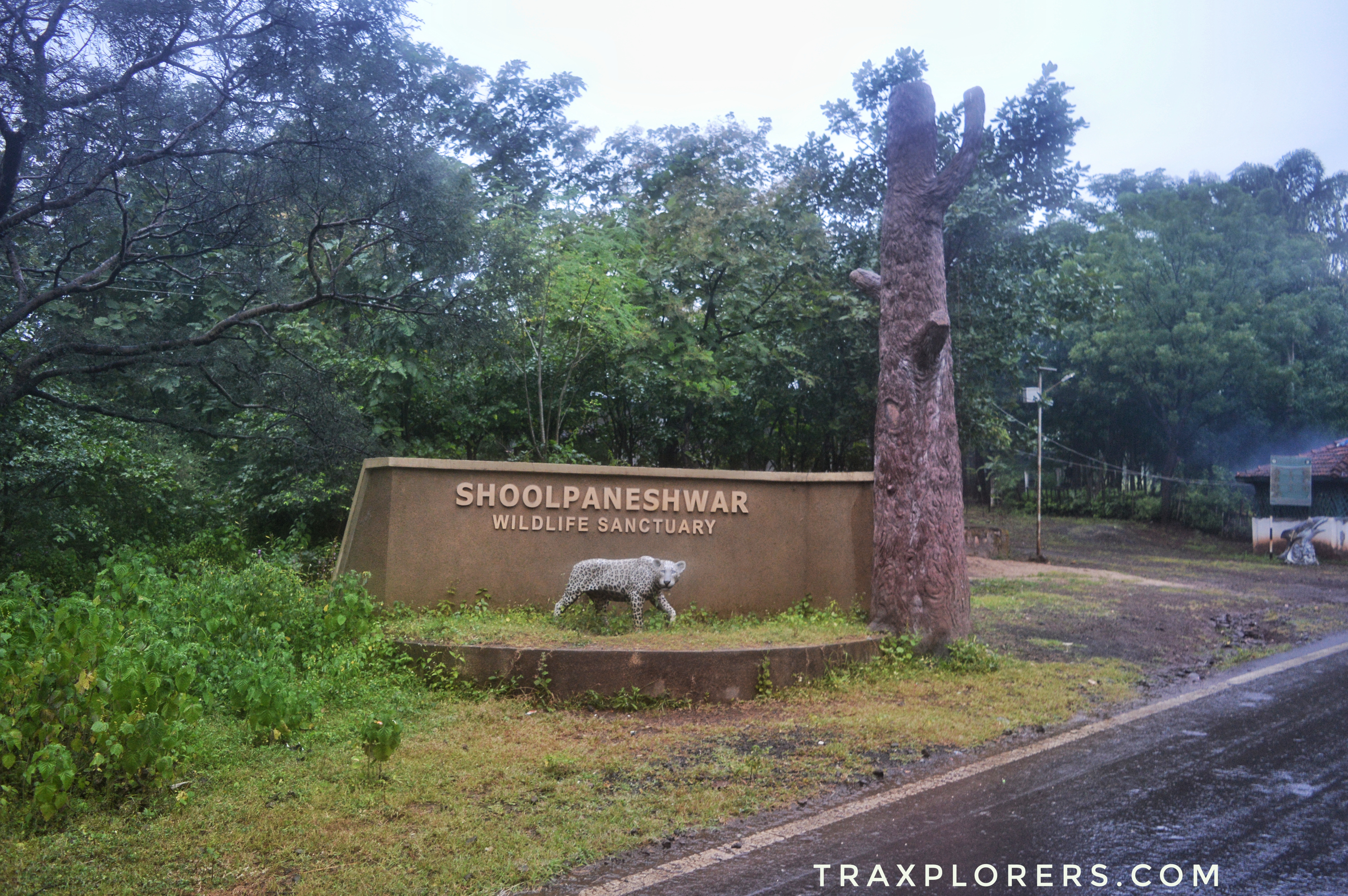 ⇒ You may like to watch the whole experience and comprehend yourself here 👇
---
2. Ninai Waterfall
This beautiful waterfall is located in Sagai village of Dediapada in Narmada district of Gujarat. Ninai waterfall is also known as Dhodh and is a popular destination. The best view of waterfall can be seen in monsoon only. It is situated in beautiful Dediapada forest ranges besides Shoolpaneshwar Wildlife Sanctuary.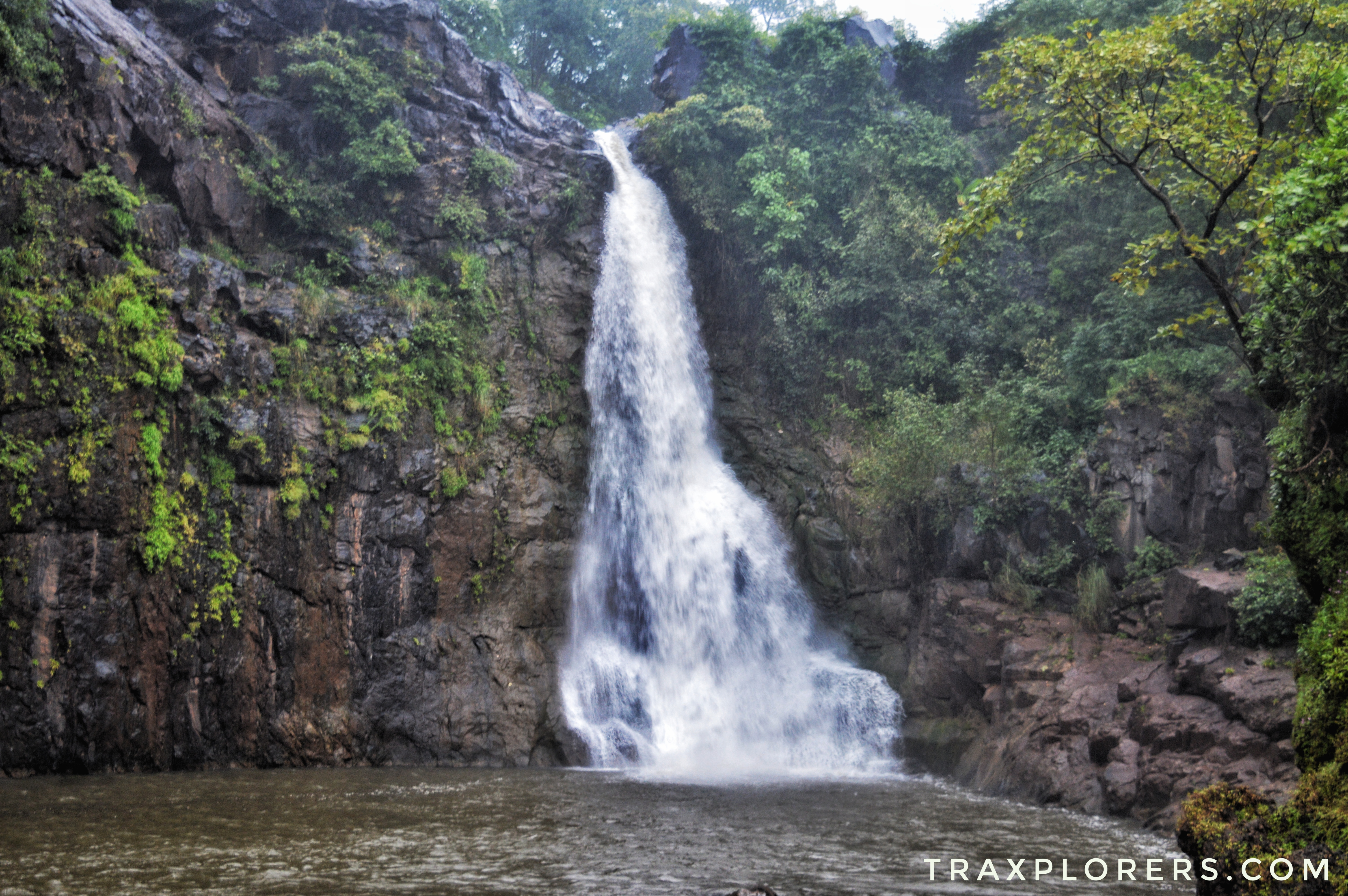 We reached the point before entering into Ninai waterfall area inside the forest region. From there, we had to cover the distance by walking into the conserved forest area. It was drizzling and the whole forest area created the feeling of some scene from a movie. 😆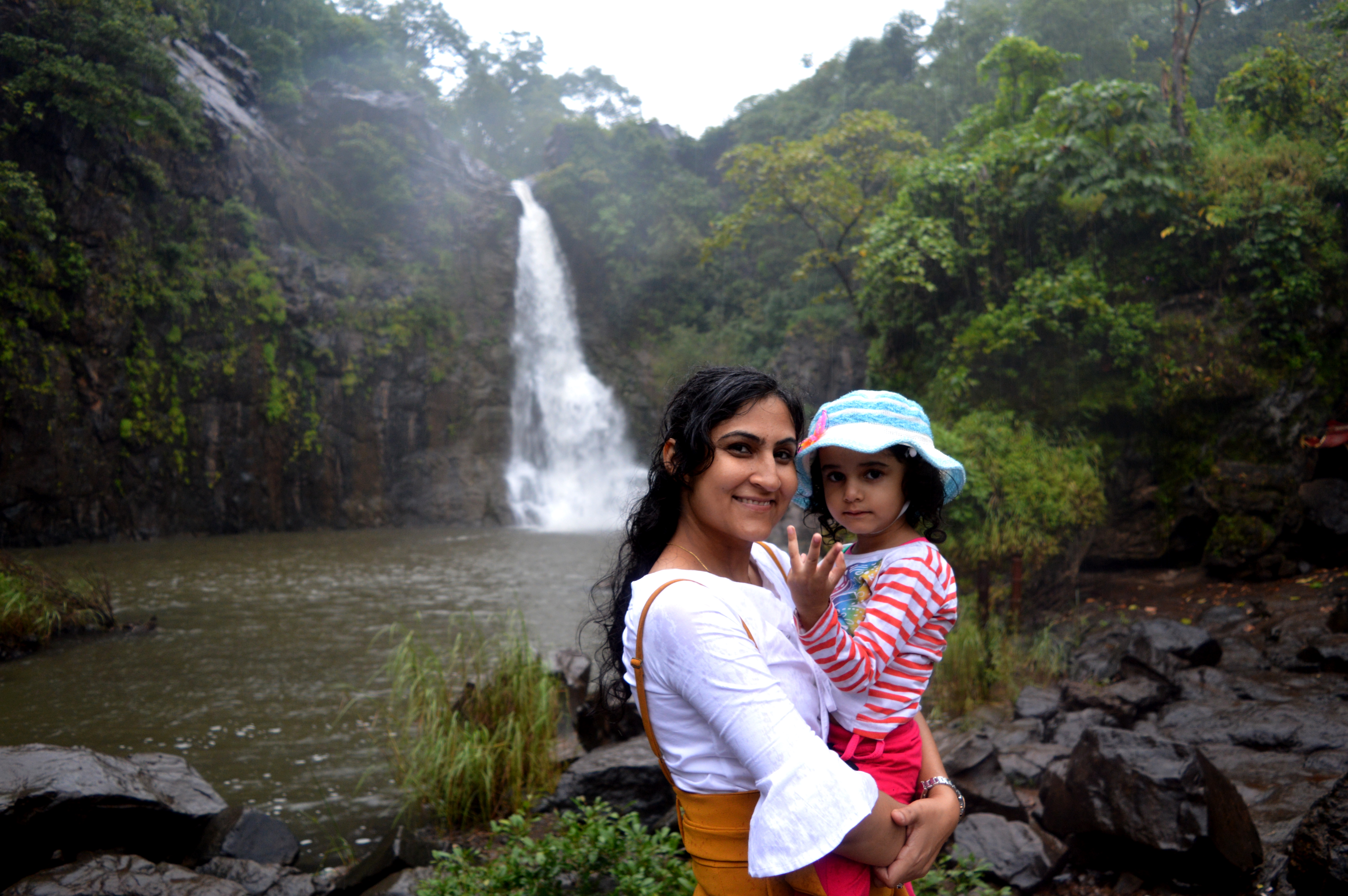 We all loved that feeling of being in a forest and witnessing Ninai Waterfall in mild rain. This was an extraordinary experience for all of us though. 😍
---
3. Sagai-Malsamot Eco Campsite
If you would like to stay there to get more exposure to wildlife then there is a good option of eco campsite located inside the Dediapada Wildlife Sanctuary. It is situated in the foot of Malsamot hills which offers breathe taking views of the forest, nature trail, and waterfalls. The basic facilities of accommodation in cottages/tents, bath and toilet facilities are available including separate kitchen places, campfire area, and tree house for a bird view of the region.
⇒ For more information and booking at Sagai Eco Campsite go here.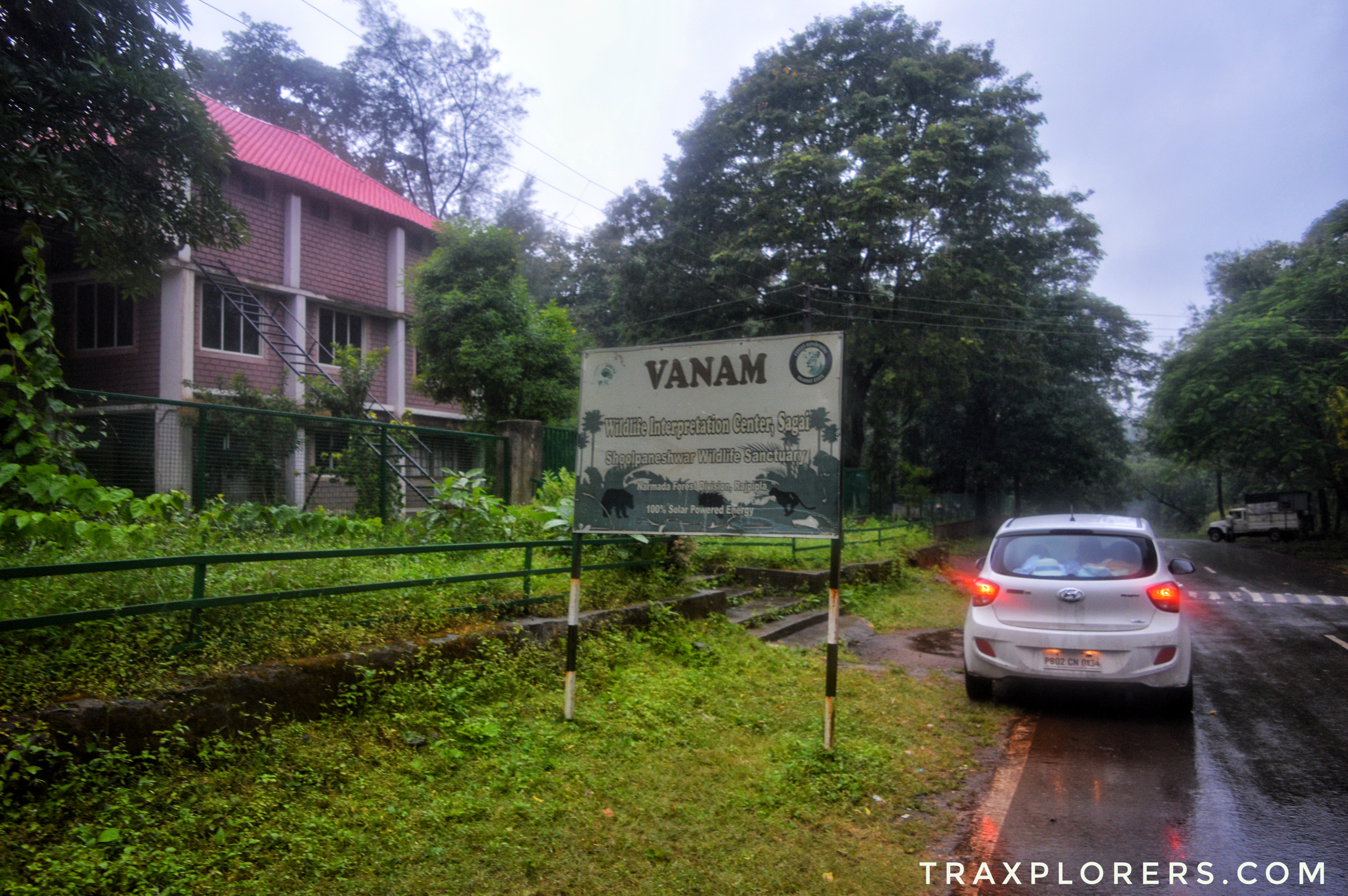 Note: Dediapada forest region is still unexplored and would suggest visiting this area by causing minimal disturbance to the natural environment. We strongly urged to respect nature and be a responsible traveler.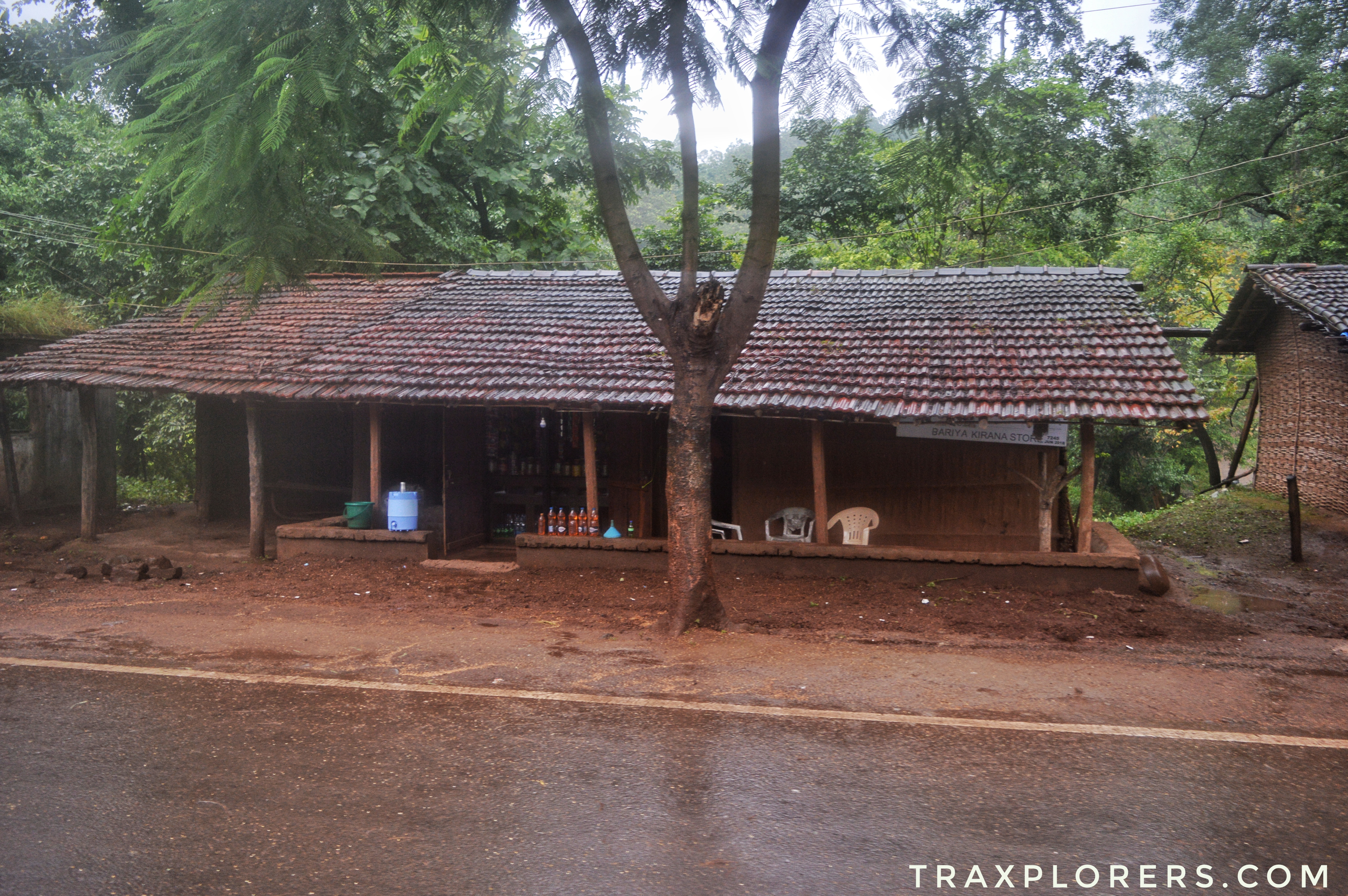 ---
Third Episode: Dediapada to Ahmedabad
Although we were enjoying our exploration into the deep forest there was a time constraint which didn't allow us to stay there. We wished to stay there for some more time but as it was already quarter past six in the evening and we had to reach Ahmedabad.
Now, come into our shoes and feel the situation.
It was rainy evening and still had to drive for approximately 250 km.
No option left for stay.
It was going to be dark soon which means night driving in rain.
Unknown roads.
Google map was the only source as navigator.
Still, we started our journey unaware of the upcoming climax. GOOGLE MAP FAILED. This was due to no network reachability in the forest zone. Somehow, our device managed to show that BLUE DOT moving on the map as we moved. So, we followed the blue dot and comprehend the map at our own. Had to follow the same till we reached Ankleshwar. Karen and I fell asleep, it was only Aditya and Grand i10 on work. From Ankleshwar onward the route was familiar. That night, it was continuous raining and the whole distance covered was up to Gandhinagar. We finally reached home at 11:55 PM ☺️
Next morning we realized that a big nail was stuck into the tyre of our car and in spite of being hurt she made it all through the journey. That is the spirit dwells in our FAMILY (Us and our Grand i10). 😍
---
⇒ You may also like to read our more posts about Gujarat. Select your destination below:
Smart & Capital City of Gujarat- Gandhinagar
The Great White Desert– Rann of Kutch
Former Portuguese Colony– Diu Island
Shaken Past of Historical City– Bhuj
UNESCO World Heritage City- Ahmedabad
Festivals of Gujarat– Uttarayan (International kite Festival) & Basant Mahotsav (Spring Festival).
---
How did you find the whole experience? Do comment your thoughts in the comment box below. Sharing is Caring. Feel free to share this post among others. Pin it to save and read later. Thanks! ♥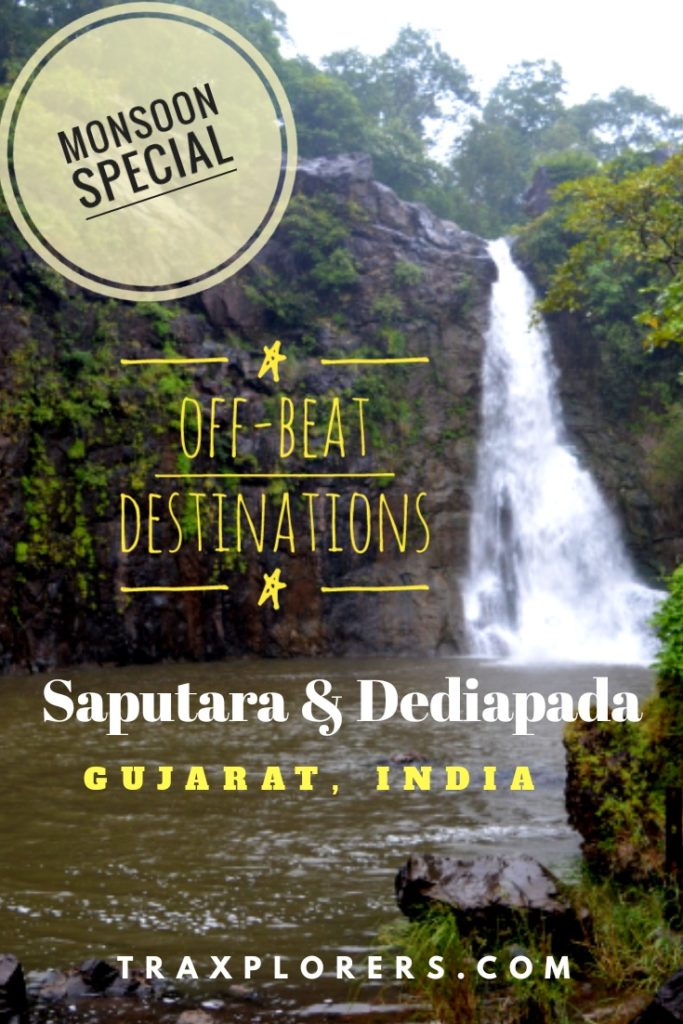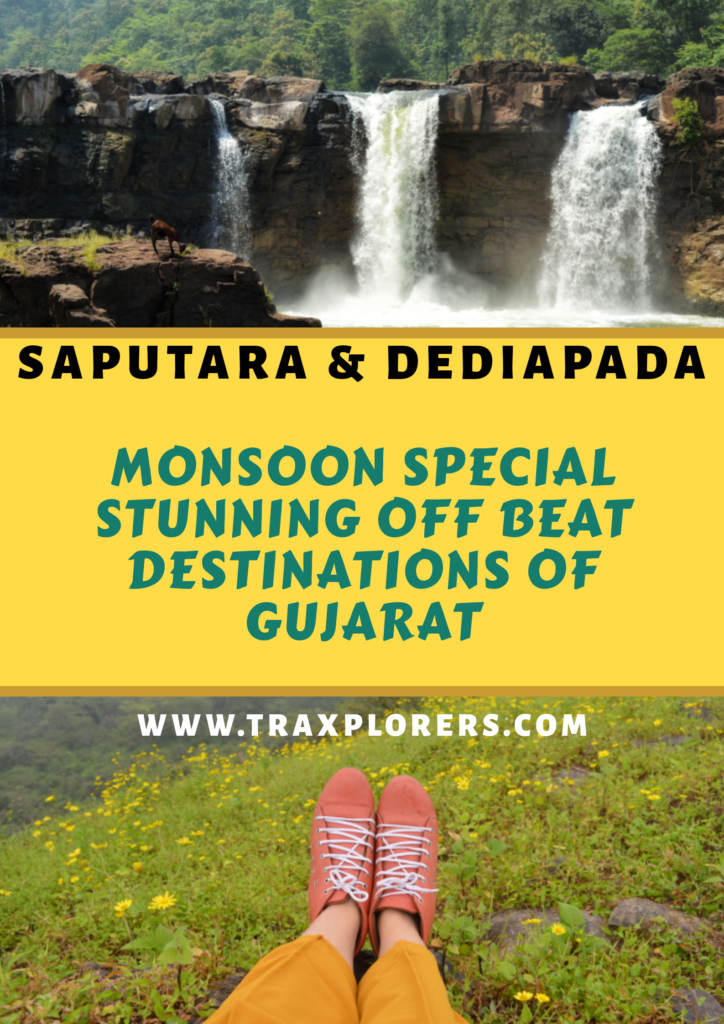 ---
DISCLAIMER: Some links on this site contain affiliate links, meaning if you book or buy something through one of these links, we may earn a small commission (at no extra cost to you). Thank you for supporting this website.
Terms & Conditions: ©Unauthorized use and/or duplication of any material (text and/or images) without consent from this site's author and/or owner are strictly prohibited. Links and excerpts may be used provided that full credit is given to Traxplorers or Supriya Bhardwaj with specific and appropriate direction to the original content.
Tagged Artist Village, Dediapada, Eco Campsites, Gira Waterfalls, Governors Hill aka tabletop Point, Kilad Campsite, Mahal Campsite, Ninai waterfall, Sagai Malsamot Campsite, Saputara, Saputara lake, Shoolpaneshwar Wildlife Sanctuary, Sunrise Point Saputara, Sunset Point Saputara, Vansda National Park, Waghai-Dang District