Basant Mahotsav (Spring Festival) 2018: Sanskruti kunj Fair Gujarat, India
Basant Mahotsav (Spring Festival) 2018, Gujarat, India.
Basant Mahotsav also referred as "Spring Fest" as it celebrates the joyous spirit associated with the onset of spring. It is celebrated every year in the month of February with much enthusiasm. This unique annual cultural event has named 'Sanskruti Kunj Fair' and the venue of the fair is- Indroda village near Sarita Udhyan, Gandhinagar, Gujarat, India. The fair spans for ten days and mainly showcases crafts and cultural dance & music of various states spread across the length and breadth of India. It started on February 24, 2018, and ended on March 11, 2018.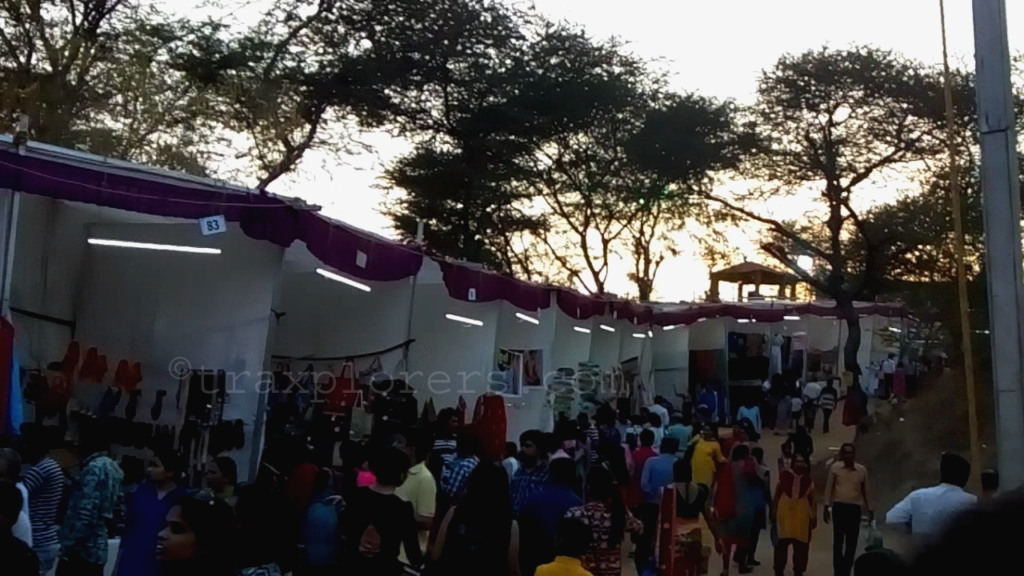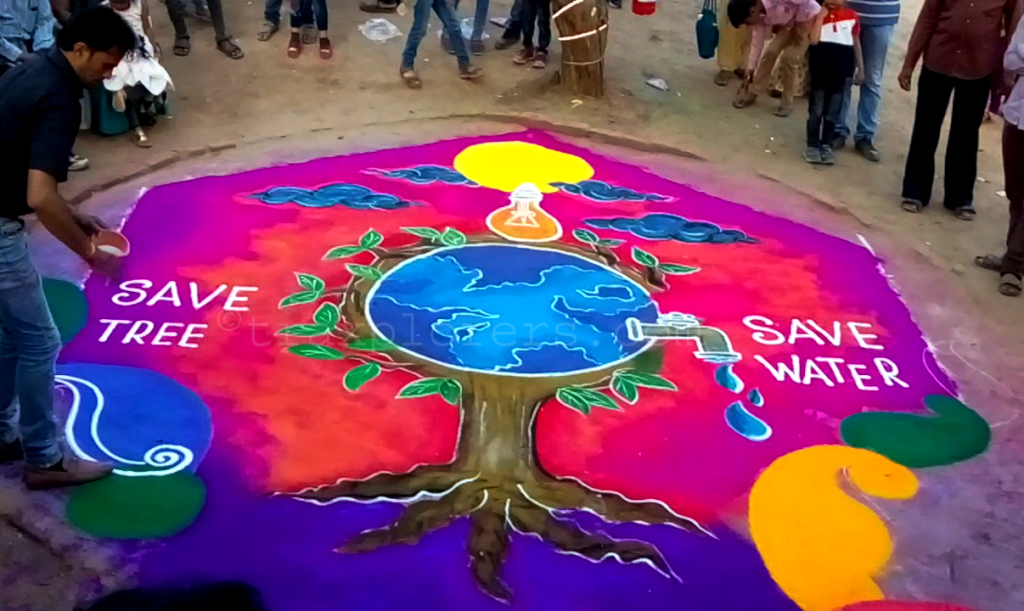 What does 'Sanskruti Kunj' stands for?
This name is actually a combination of two words; 'Sanskruti' means 'culture' and 'Kunj' means 'hub'. So, basically, this festival portrays a spectacular 'Cultural Hub' set up of India.
How to reach Sanskruti Kunj?
Take a flight to Ahmedabad's Sardar Vallabhbhai Patel International Airport. The airport lies nearest to the city of Gandhinagar.
By train you can reach Ahmedabad station, is the nearest railhead to Gandhinagar.
Those who wish to travel by road may take buses from any other city of Gujarat. There are National Highways like NH 8C and NH 8A connecting Gandhinagar to cities of some neighbouring states.
Once you reach Gandhinagar, then you can hire a cab and reach the site easily. There is no big issue of locating the venue.
Where to stay? Don't worry.
There are best deals offered by

The Village set up
There is a composite craft village set up under the initiative of state cultural department. The venue of the fair is located along the banks of River Sabarmati and has an area of about 12 hectares. The area bears a landscaped stage which has a tri-directional sitting arrangement for the audience who visit the fair in the evening for the cultural program.
Things to expect at Sanskruti Kunj Fair:
Day Time Activities
For daytime, there was crafts and artwork exhibition organized in a fairground. Do some prior research on goods being sold there in the fair. And of course, don't forget to bargain in order to buy the goods at the best price. Some artists also flock in there to showcase their art like we saw colourful painting drawn with dry colours (Rangoli colours) giving a message about environmental change. Along with there were plenty of Gujarati food shops/stalls arranged for foodies. Don't forget to have the taste of Gujarati street food like Khakra, samosa, Khaman dhokla, kulfi, chat, dal vada etc.
Get exciting purchase offers with Amazon Pay Balance Offer
Night time Activities
The cultural program of dance and music started at 7:30 pm every evening across ten days during the fest. Each night the fair hosted a different and unique line-up of performers coming from various states of India. We enjoyed the spectacular performances of folk dance and music from around 10 states namely- Kashmir, Punjab, Uttar Pradesh, Madhya Pradesh, Manipur, Assam, Maharashtra, Rajasthan, Gujarat, Goa.
The cultural performances include:
Rouf Dance of Kashmir
Punjabi Bhangra
Chari Dance of Uttar Pradesh
Bihu of Assam
Lai Haraoba Folk Dance of Manipur
Kalbeliya Dance of Rajasthan
Bhagoria Dance of Madhya Pradesh
Garba of Gujarat
Dhangari Gaja Dance of Maharashtra
Kunbi Dance of Goa
Holi Dance from tribal Gujarat
There were the best light and sound arrangement. So, we enjoyed the show uninterrupted. One should reach before time in order to avoid pushing and jostling amid a crowd. The entry for visitors started from 2 pm till 10 pm to the fair.
If you like online shopping then please go to the Amazon search page below. Thank you <3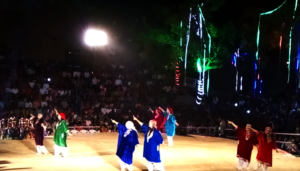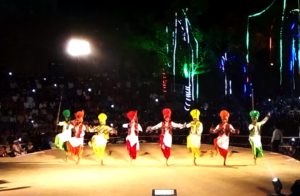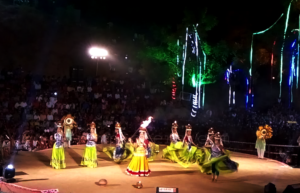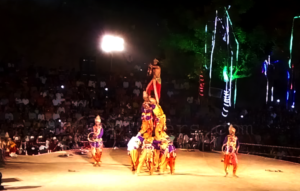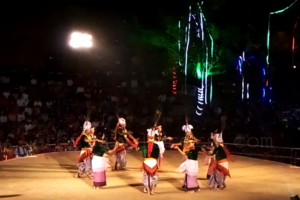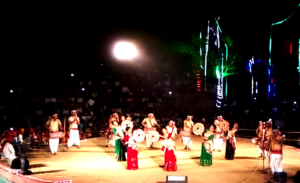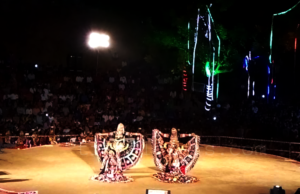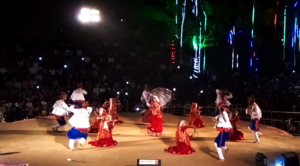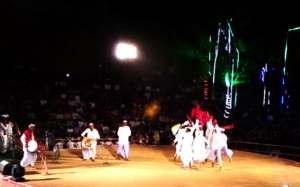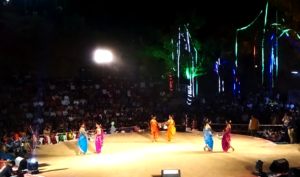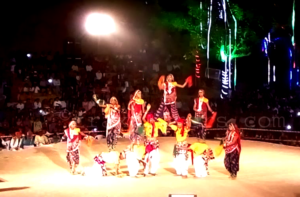 Watch the main highlights of the festival here

👇

👇
Travel Tips:
Do some prior research about prices of goods sold at the fair.
Be present at the fair in time for the cultural program.
Don't forget to have the lip-smacking taste of Gujarati street food.
Don't forget to carry a camera as you don't want to miss the highlights of the show.
Suggested Read: International Kite Festival: Uttarayan in Gujarat
Do you like this festival? Tell me about your experience with an amazing festival like this. Don't forget to share and Pin it. 🙂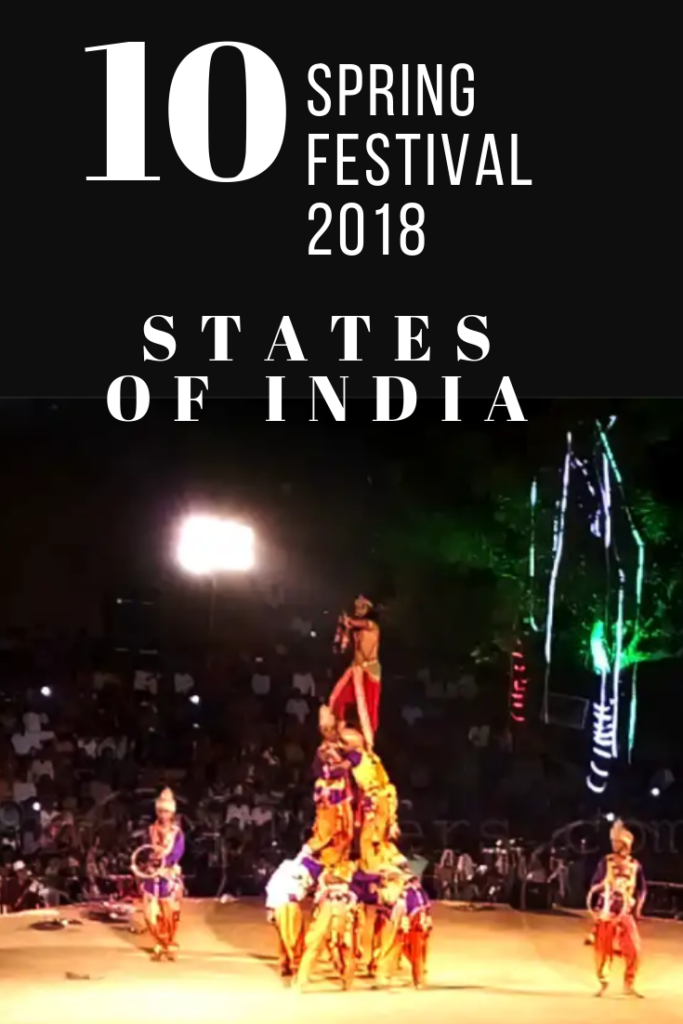 DISCLAIMER: Some links on this site contain affiliate links, meaning if you book or buy something through one of these links, we may earn a small commission (at no extra cost to you). Thank you for supporting this website.
Terms & Conditions: ©Unauthorized use and/or duplication of any material (text and/or images) without consent from this site's author and/or owner are strictly prohibited. Links and excerpts may be used provided that full credit is given to Traxplorers or Supriya Bhardwaj with specific and appropriate direction to the original content.