3 States in 5 Days, 2548 Km: Mumbai-Goa-Udupi (Part-2)
Udupi: City of Beaches & Temples
Being a researcher, both of us always bound to a tight schedule. We have to maintain balance with our research work and our wanderlust. Sometimes, it was literally like a juggling act. 😀 And cherry on the top is our little one 'KAREN'. 🙂
This trip was also planned in such a manner. Aditya had some research workshop to attend in Manipal University at Udupi (Karnataka). And now you people could make a good guess about the idea of this whole trip. We slightly twisted our route to the main destination. We followed Chandigarh-Mumbai-Udupi-Goa-Chandigarh route.
I hope you found our exploration of 'Mumbai in a day' helpful for your visit to this beautiful city. Next, we took a train from Chhatrapati Shivaji Maharaj Terminus (CSMT) Railway Station (Mumbai) at 10:55 PM towards our next destination- 'Udupi (Karnataka)' through Konkan Railway Route.
Highlights: Konkan Railway Route
It is a single line track, not electrified.
A total length of the line is 738 km. The full route is between Mumbai (Maharashtra) and Mangaluru (Karnataka).
The route is open for both freight and passenger traffic.
There are 56 stations on the entire line.
It intersects national highways at many places and runs parallel to the Arabian Sea.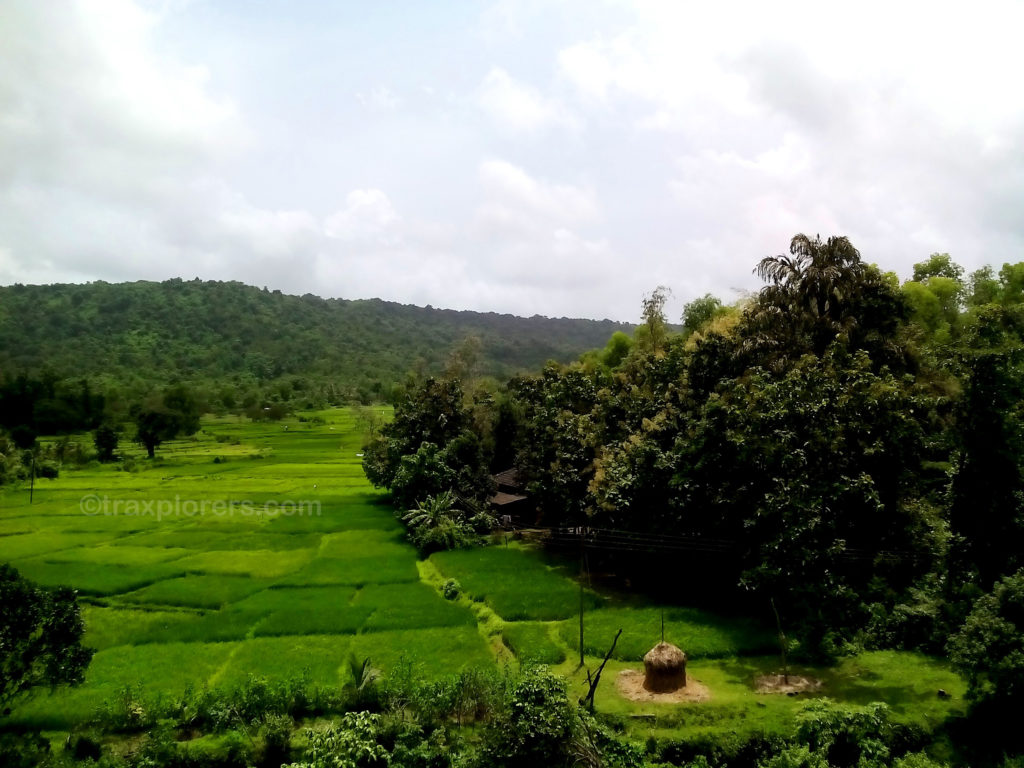 DAY 2
The Temple City-Udupi
So, it was a long journey from Mumbai (Maharashtra) to Udupi (Karnataka). But the Konkan Railway Route runs parallel to the Arabian Sea, offered us beautiful views along the coast. It intersects national highways at many places, traversing a long bridge between two hills, entering many tunnels including the one which was chain locked to prevent land sliding and shooting stones. The whole route is filled with scenic beauty and greenery all around which made our journey beautiful.
We reached Udupi railway station on 11th August 2016 at 2 PM. It was a very calm station in the lap of nature. We had hired a pre-paid auto-rickshaw service provided at the railway station. It was really amazing to see such an organized system. There was no struggle in bargaining and all to get an auto-rickshaw. There were fixed rates for the fixed destination.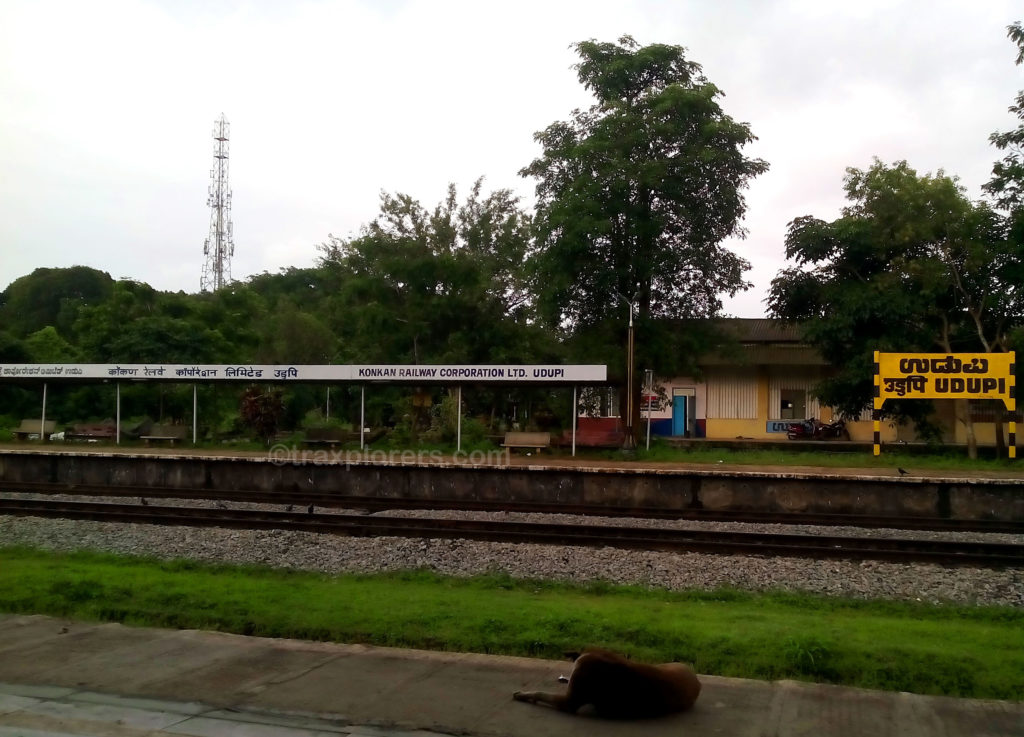 Udupi Railway Station to Manipal University
Manipal is a suburb located at 5 km from Udupi district. At 2:30 PM, we reached International Hostel at Manipal University Campus. We had our room booked on the 16th floor of the hostel. Don't forget to get your room booked for a stay in the city. As soon as we reached there, got our room keys and had some refreshments. Took some rest and stretched our legs to relax. It was also like one of the research experiments, the longest (15 hrs) journey of our life with our toddler in a train for the very first time. In the end, we can say it was a successful experiment LOL 😀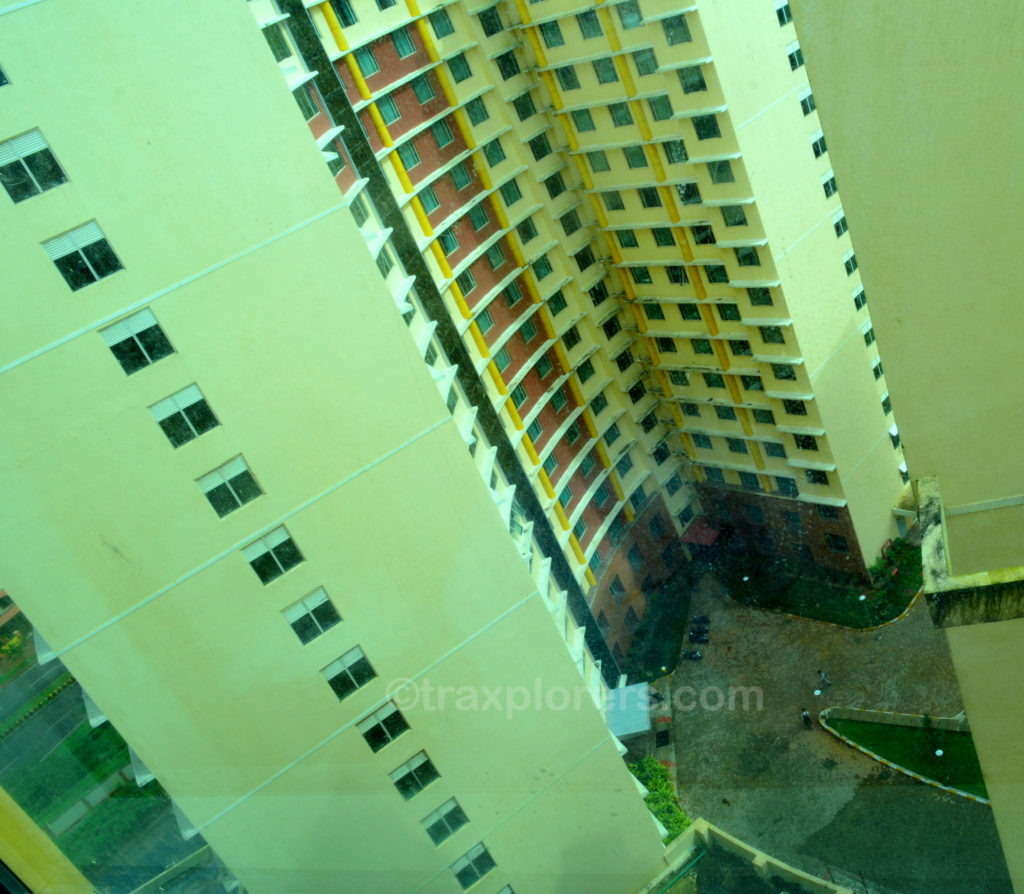 DAY 3
Manipal University Workshop
For the first half of the day, it was dedicated to research workshop in Manipal University. I and Karen spent our time exploring the hostel campus. The second half of the day was dedicated to exploring this beautiful city.
If you like online shopping then please go to the Amazon search page below. Thank you

♥
City Beaches
The time we filled our stomachs, left the University hostel without wasting a minute. Right from leaving the University campus, we headed towards the beautiful and clean 'Malpe Beach', Udupi. This beach is at 10 km from the University. Though this city is known for its many beautiful beaches, we found Malpe beach very pleasant to explore. It was simply feeling wonderful at this place. Karen loved to explore some seashells at the shore. Due to monsoon season, in a few minutes, it started drizzling. This experience in itself was majestic.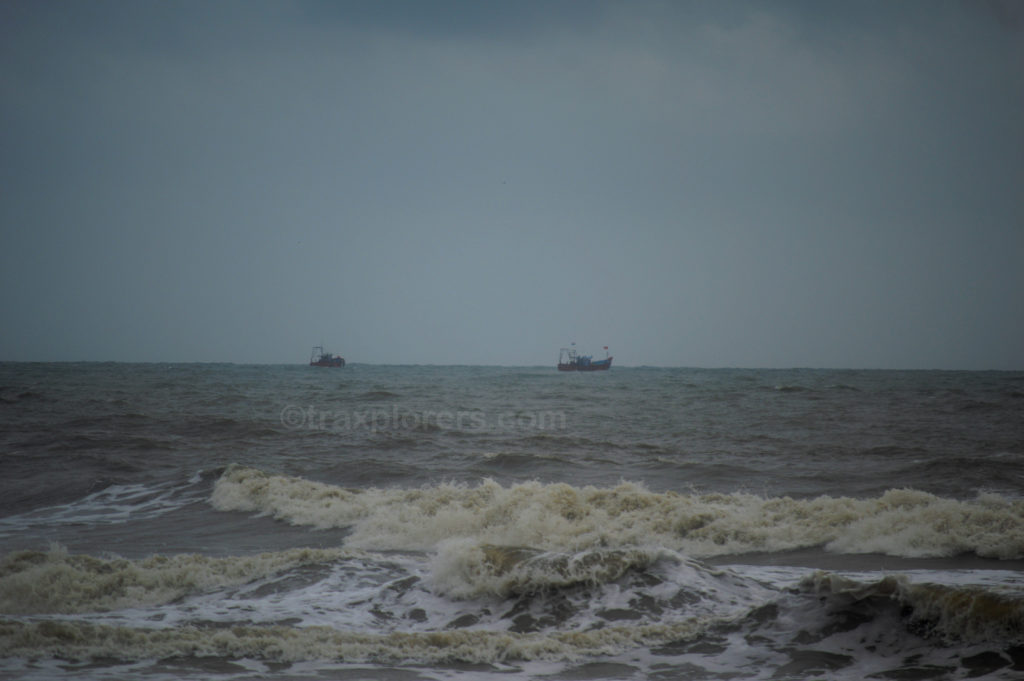 There are many other beaches to explore. Few of them are listed here:
Kaup Beach: It is at 15 km from Manipal is not a very crowded beach. There is a lighthouse built by British in 1901.
Turtle Bay: It is a beach resort. There is few kilometers stretch on the highway from the resort, offers scenic beauty of Arabian Sea. It is a perfect spot for a nature walk.
OM Beach: This beach is located in famous tourist center known as Gokarna. This beach gets its name from the shape which makes 'OM' like the peripheral.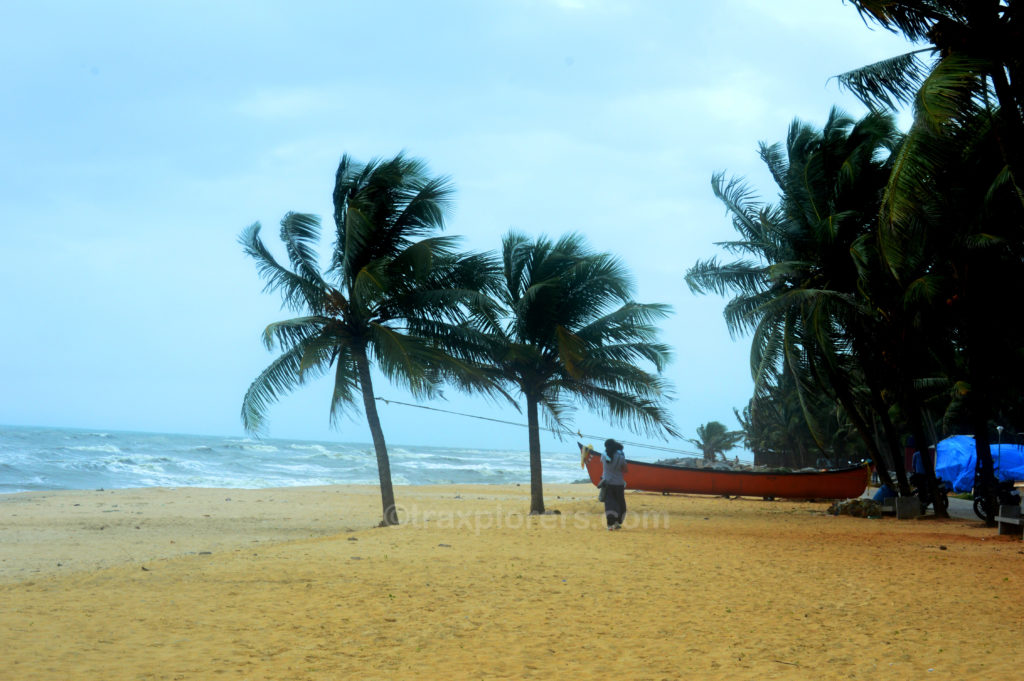 City Temples
Many have heard about the educational center Manipal in Udupi but very few have known the rich history of temples in the city. It is popularly known as 'The Temple City'.
Some of the famous temples:
Shri Krishna Temple: The most famous temple in the city is 'Shri Krishna Temple'. Very few people know that the history of this beautiful city revolves around the story of Shri Krishna. This temple is known to have an idol of Krishna from Dwapar Yug (Hindu Mythology).
Shri Durgaparameshwari Temple: This Goddess is worshipped here by everyone without racism. There are also idols of Lord Ganesh and Lord Narsimha in the temple.
Shri Mookambika Temple: It is located at 80 km from Udupi and is the most important place for pilgrims on the west coast.
Shri Mahabaleshwar Temple: It is located at 180 km from Udupi and is famous for Atmalinga of Lord Shiva.
Shri Majunatheshwara Temple: It is at about 100 km from Udupi at Dharamsthala.The presiding deity is Lord Shiva and priests are Brahmin whilst dharamadhikari are Jains. Thus religious tolerance and oneness are the prominent characteristics of this place.
Shri Annapoorneshwari Temple: It is located at Horanadu, 100 km south-west of Chikmagalur.
Shri Janardhana and Shri Mahakali Temple: It is located at 'Ambalpady' village of Udupi.
Though had the time constraints, we couldn't explore all the city temples and beaches. We fall in love with this beautiful city and would love to explore more in our future visit to Karnataka. There was a train waiting for us for our next destination- 'Goa: Beaches and Beyond'.
Tip for Travelers:
Prefer to visit this state (Karnataka) by train (Konkan Railway Route) from Mumbai (Maharashtra) for a pleasant and beautiful journey.
Further suggested readings: 3 States in 5 Days: Part-1
If you have ever visited this place then do share your experience with us. Would love to know more about this beautiful city. Please spread some love and pin it. 🙂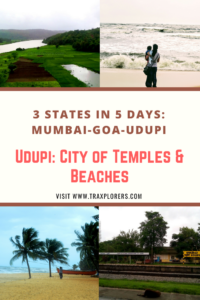 DISCLAIMER: Some links on this site contain affiliate links, meaning if you book or buy something through one of these links, we may earn a small commission (at no extra cost to you). Thank you for supporting this website.
Terms & Conditions: ©Unauthorized use and/or duplication of any material (text and/or images) without consent from this site's author and/or owner are strictly prohibited. Links and excerpts may be used provided that full credit is given to Traxplorers or Supriya Bhardwaj with specific and appropriate direction to the original content.