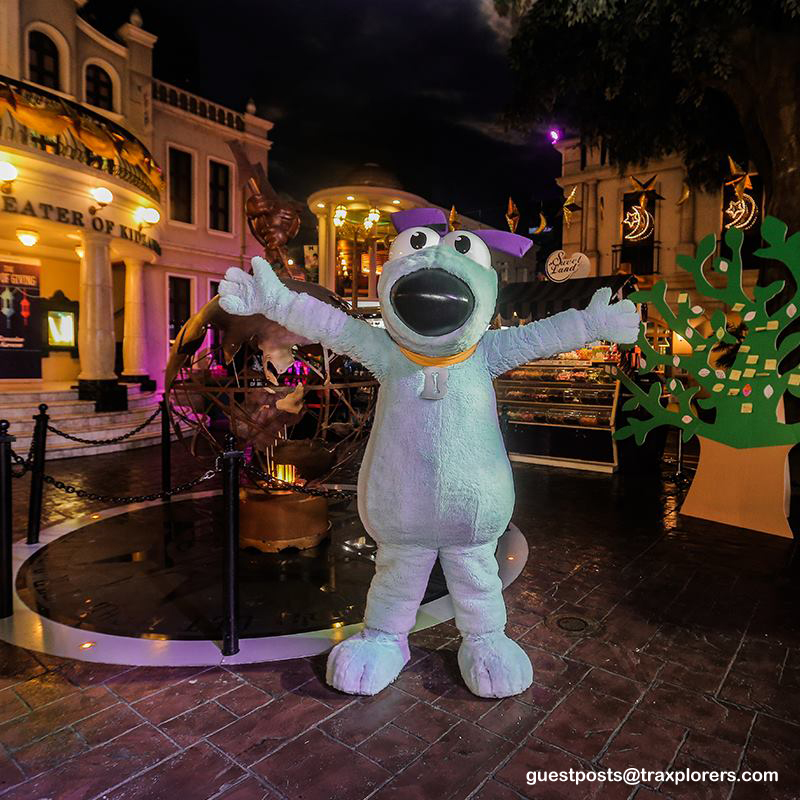 Best Things to Do In Dubai with Kids
Welcome back to our Guest Posts Series. There are many families of travelers like us and would love to do new things and explore new places with their kids. Our guest travel writer offered us the best things to do in Dubai with kids. It would be interesting to know about it.
Guest Travel Writer: A postgraduate in Mass Communications, Neha Singh loves everything about life. Traveling is extremely close to her heart and writing came to her naturally.
An avid trekker & explorer, who often takes off some time from her busy life for mountaineering, she loves meeting new people & gets attached to their culture very easily. Her ambition is to explore as many places as she can in her life. She strongly believes in Gandhian principle – "simple living high thinking".
To know more about her work, you can search here.
Best Things to Do In Dubai with Kids
Dubai is turning into quite the kids' paradise, with exclusive water parks, gaming centers, theme parks and much more. If you're looking for a vacation spot to take your kids to, you don't have to think beyond Dubai for now. Can you think of any place more magical than Dubai Parks and Resorts, IMG Worlds of Adventure, Aquaventure Waterpark, Dubai Aquarium or White Wadi Waterpark? All of this is in one city – Dubai. Dubai keeps adding to its fun attractions and by 2019, there will be several more to add to your kids' list of must-see and must-do activities.
Dubai Parks and Resorts
Dubai Parks and Resorts is a huge theme park that has multiple themed zones, each more fun than the other. The first one is Motiongate Dubai, a dream-come-true destination for the Hollywood movie fan. This zone brings three studios – Columbia Pictures, DreamWorks Animation and Lionsgate to life. Then there's Bollywood Parks Dubai, with live shows and tons of rides all based on Bollywood's classic hits. 4D stunt simulations that span six stages, 30 live shows and themed restaurants operate within the following themed zones: Rustic Ravine, Royal Plaza, and Mumbai Chowk. Especially for little kids is LEGOLAND Dubai, split into Lego Miniland, Lego Mindstorms, Duplo Gardens, Lego City and LEGOLAND Water Park with 20 waterslides made out of a custom built LEGO® rafts.
Need help in planning your trip? Check out this awesome guide to plan your trip to Dubai Parks and Resorts.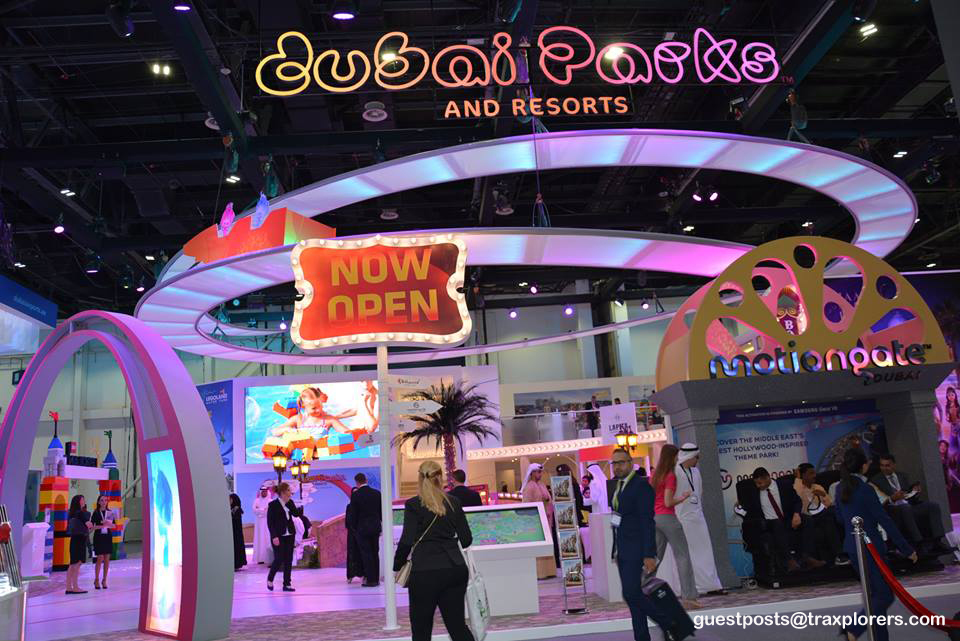 Aquaventure Waterpark
Kids love water and the sun is beating high. What do you do? Head to Aquaventure Waterpark, a major adventure for kids of all ages, and those young at heart. Get the adrenaline pumping with enormous, mind-blowing, record-breaking rides and slides. Aquaventure is more than just a waterpark. They have a shark diving area where you can get up close and personal with sharks and manta rays. The waterpark is set on 700 meters of pristine private beach, which is also yours to enjoy. Aquaventure Waterpark if a dream-come-true waterpark for your kids, where there are multiple things for kids of different ages to enjoy.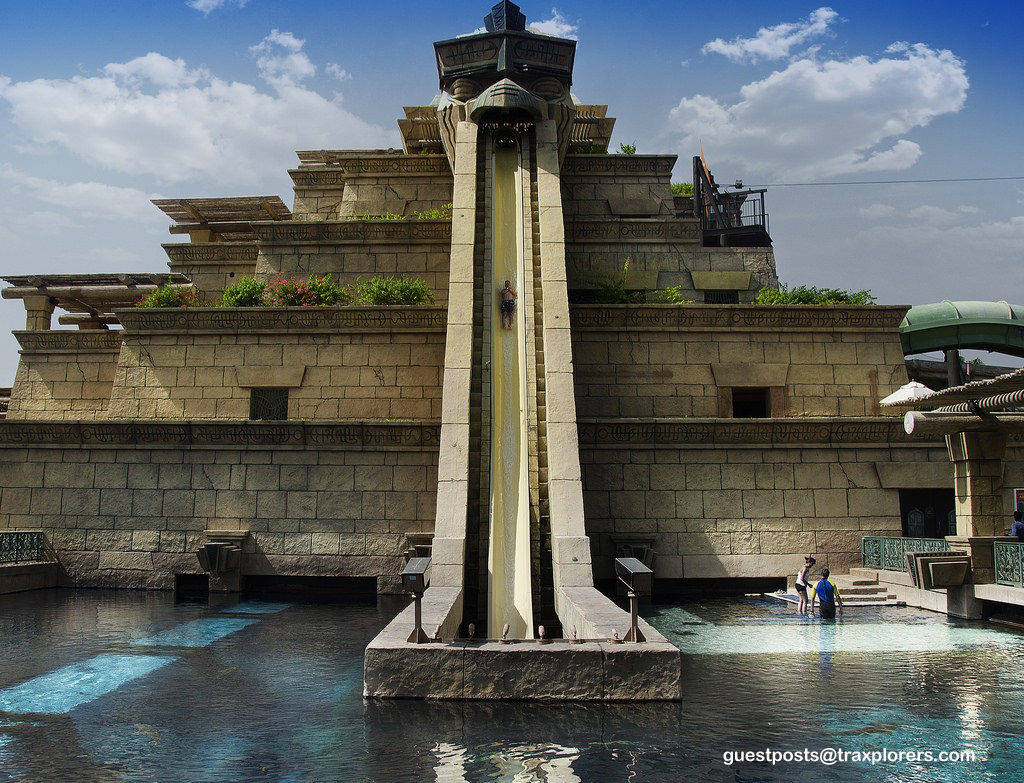 Dubai Aquarium and Underwater Zoo
The Dubai Aquarium and Underwater Zoo comprise of the world's longest acrylic viewing panel behind which the graceful fish swim. You can see sharks, manta rays, colourful schools of fish of various species, all of them going about their business, utterly oblivious to the curious shoppers. Within the aquarium, you can swim with sharks, or spend time in the diving tank, or walk through a transparent acrylic arched tunnel, surrounded by fish on all sides. It's the most exciting aquarium in the world where you can not only get up close to fabulous marine creatures but also dive in to play with them.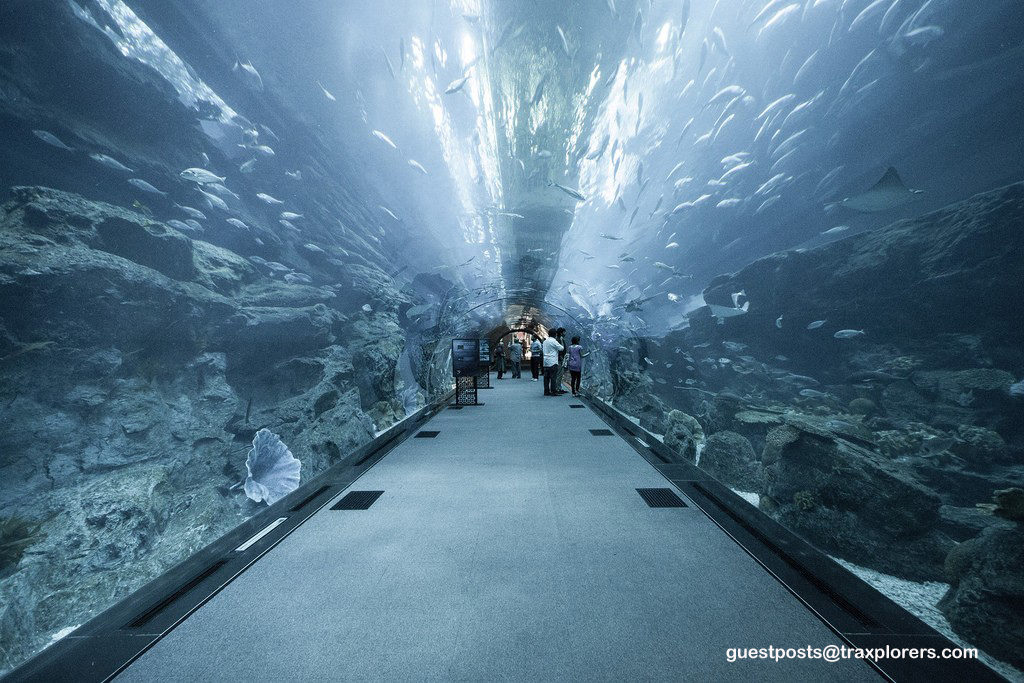 Lost Chambers Aquarium
Every kid wants to discover a lost world. Take yours to the Lost Chambers Aquarium, the largest aquarium in Dubai, and help them discovered the city of Atlantis buried deep inside. When you look through the glass, it feels real as though you are right there inside the lost city of Atlantis. There are colourful fish, and a humongous shark and fish tank, and fantastic seats to sit back and watch them swim. Any kid worth his or her salt would love to visit the Lost Chambers of Aquarium, spotting and identifying various fish. The Lost Chambers has plenty of submerged wrecks and artifacts from the lost city of Atlantis. It's been laid out in such a way that you'll believe that the lost city is definitely sunk under the aquarium.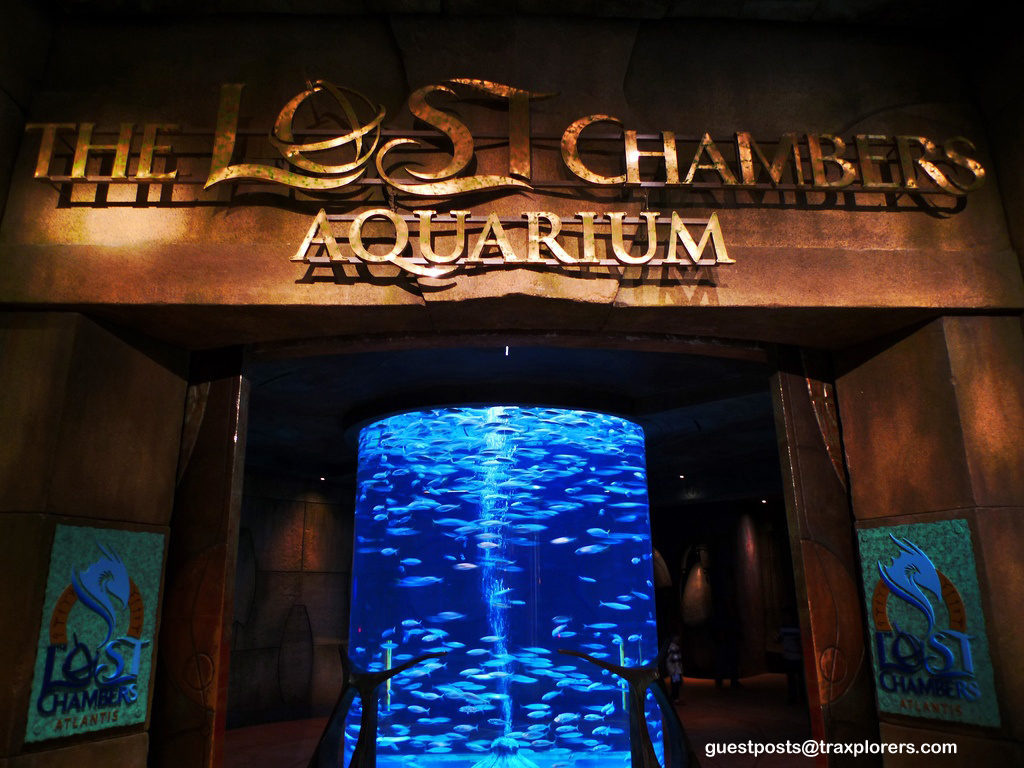 IMG Worlds of Adventure
IMG Worlds of Adventure is the largest indoor theme park in the world. This theme park is divided into multiple zones based on comic characters. There's the magnificent Marvel Comics zone, which offers adrenaline-pumping attractions based Spider-Man, The Hulk, Iron Man, Thor and The Avengers, Spiderman and other Marvel Comics superheroes. At Lost Valley, you'll join the prehistoric family of the Flintstones – Fred, Wilma, Pebbles, and Dino. In the Cartoon Network zone, you'll enjoy rides and adventures with your favourite Cartoon Network characters as they come to life. IMG Worlds of Adventure is one of the top things to do in Dubai with kids.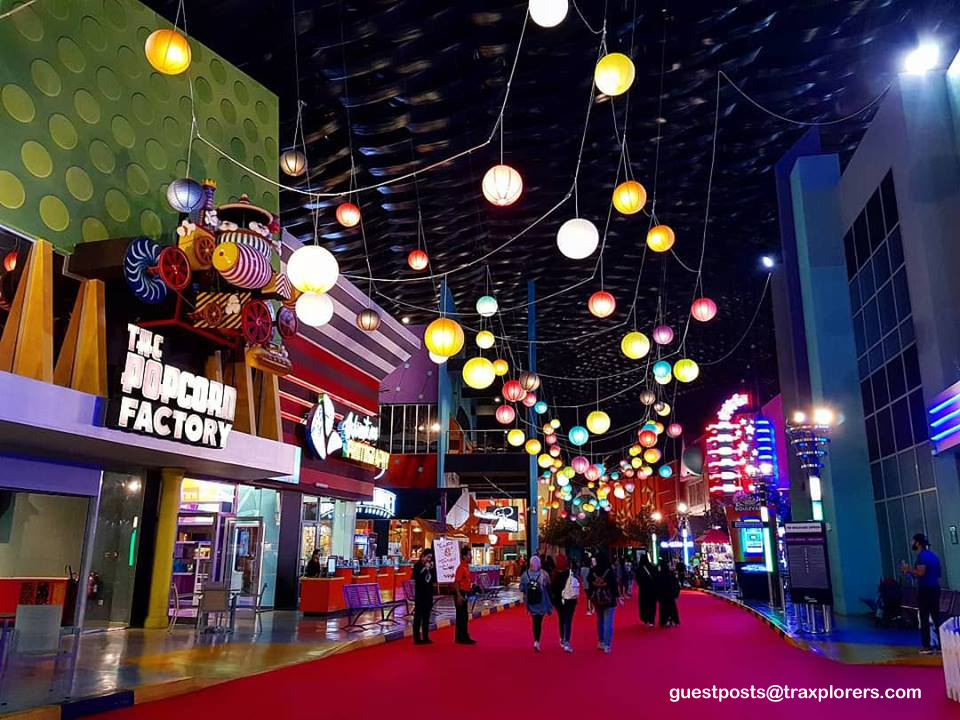 If you like online shopping then please go to the Amazon search page below. Thank you

♥
KidZania
Every little kid wants to be a grownup. It's at that age that kids want to put on grown-up clothes and be doctors and engineers and bus drivers. Take your little ones to KidZania, an interactive city made for children from 1 to 14. This place offers fun and learning through realistic role-play. Your kid can really be a doctor or engineer or bus driver, in fact, he or she can role play any one of a 100 careers, just for the day. KidZania is a scaled indoor city of over 7,000 square meters. There are kid-sized buildings and cars and helicopters and everything your kid might need to feel grown up.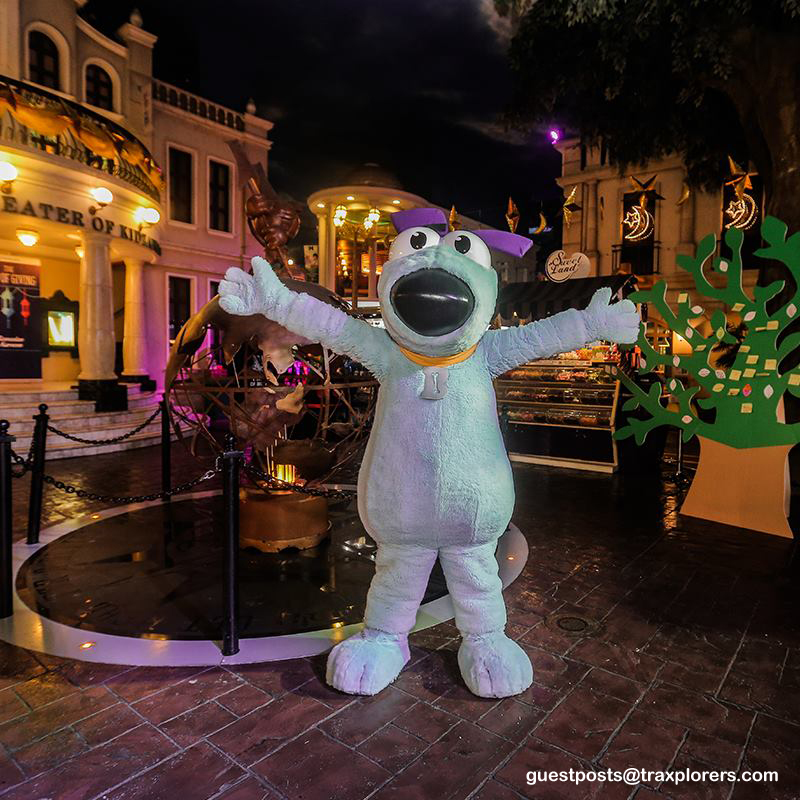 Ski Dubai
Ski Dubai is the largest indoor ice resort in the UAE. What comes after water in a kid's fantasy to cool from the heat? Ice and snow. Ski Dubai has that in plenty. The whole place is maintained at a cool -2 degrees. There are several ice slopes, each one of varying difficulty and challenge. There's also a 400-meter indoor diamond run, the first in the UAE. Ski Dubai has several chairlifts that take people right up the slopes from where they can ski down. Right at the top of the highest hill is a café where you can enjoy some lovely hot coffee in between skiing. The best part is the tiny ice cave for kids and the penguins that run around in the snow park.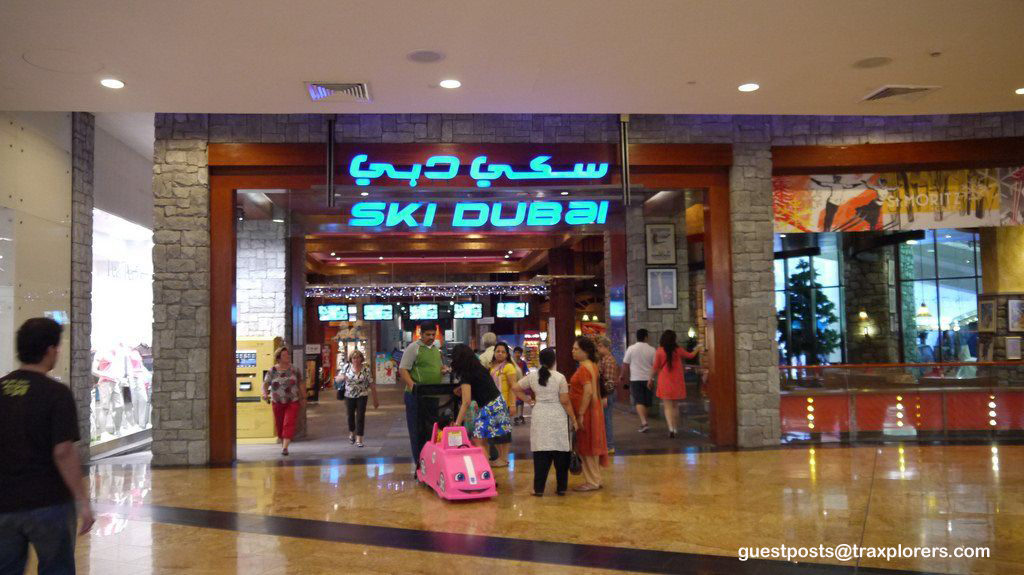 Desert Safari
Your kids will love the raw and enchanting atmosphere of the desert with its varying landscapes and red sand dunes. What kid wouldn't want to play with sand dunes? Take them on a wonderful desert safari, and let them enjoy some dune bashing, camel riding, quad biking, and sand boarding. Or just let them run up and down the dunes and have sand fights. It's great fun. Teach them to appreciate the desert fauna and flora and also the desert sunset, if you're there during the evening. If you happen to sign up for the evening or overnight safari, your kids will love the excellent dinner that's offered as well. You would love your stay in Dubai Desert.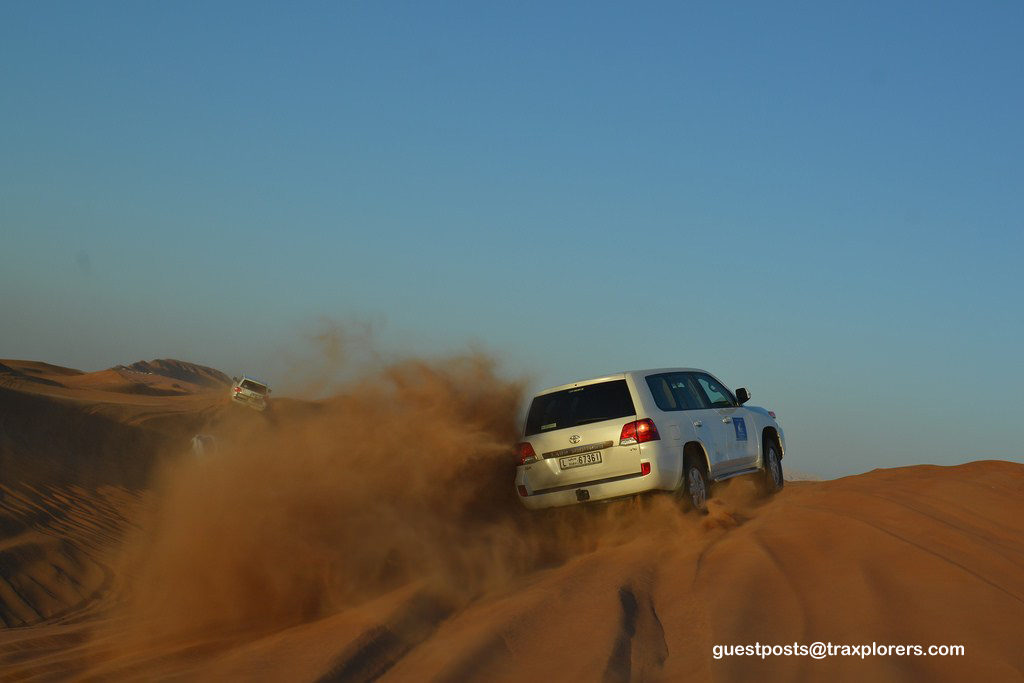 Conclusion
Dubai has several other delights for kids too. One of the top adventures for a child would be to enjoy himself on a beach. Head out to Kite Beach and let your kids enjoy banana boat riding and other fun there. While you're at it, don't forget to take your kids to White Wadi Water Park, a themed waterpark that offers some fantastic rides. Don't miss a visit to the Dubai Fountain – it's something the whole family will enjoy immensely.
Find some awesome tips for traveling with kids here. Don't worry about staying in Dubai, you would get plenty of options. One can opt for smart learning skills for their kids while having fun playing through Learning & Education
.
To know more about Dubai must read some interesting and strange facts.
⇒Read more posts from our Guest Post Series.
How do you find this post? Is it helpful? Feel free to comment below. If you liked it, share and subscribe to this blog for new posts in your inbox. Please spread some love. Don't forget to pin the image below. Thank you! ♥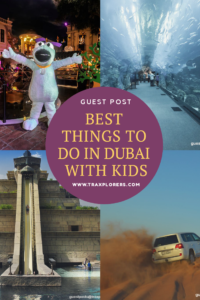 DISCLAIMER: Some links on this site contain affiliate links, meaning if you book or buy something through one of these links, we may earn a small commission (at no extra cost to you). Thank you for supporting this website.
Terms & Conditions: ©Unauthorized use and/or duplication of any material (text and/or images) without consent from this site's author and/or owner are strictly prohibited. Links and excerpts may be used provided that full credit is given to Traxplorers or Supriya Bhardwaj with specific and appropriate direction to the original content.