3 States in 5 Days, 2548 km: Mumbai-Goa-Udupi (Part-3)
Goa: Beaches & Beyond
It was a great time we had spent in exploring some places of Mumbai (Maharashtra) & Udupi (Karnataka) from the past three days. The journey through 'Konkan Railway route' was an amazing thing we had done. Thank God we opted for this route. We were not aware of beautiful experiences would come to our surprise in this whole journey across '3 States' of incredible India. We just throw ourselves for an experience to remember. In our previous post, I had concluded our 'Day 3' experience of 'Divine City-Udupi'. After enriching our souls with beautiful memories at 'Malpe Beach' we rushed to catch our next train at 6:00 PM from Udupi railway station towards our next destination- Madgaon Railway Station (Goa).
DAY 3: 12/08/2016
We reached Madgaon railway station at 9:30 PM. Goa city is at 36 km from Madgaon railway station. From the station, we hired a taxi to our pre-booked hotel 'Amigo Plaza' by 'Goibibo' in South Goa and reached at 10:30 PM to a hotel located at 400 meters distance from Colva beach.
DAY 4: 13/08/2016
Sight-Seeing: Local Bus Service
From the hotel reception, we enquired about the places to visit in South Goa. We got the best deal from a local bus service for one-day exploration around the Goa city. The bus took us from our hotel at 9:00 AM. We accompanied by fellow passengers. The bus conductor gave us a short intro about Goa city and the places we would be visiting.
Total cost for one-day sight-seeing in South Goa= Rs.200/- (per head)
River Cruises at Mandovi River
First, we reached Panaji also known as Panjim, the state capital, and Old Goa. Spanning over the grand Mandovi River, there are three parallel Mandovi Bridge.  During peak tourists' season, Mandovi River is accompanied with cruises added charm to the river.
After crossing the bridge, we reached a river cruise spot. It is one of the top Goa places to visit. The river cruises start from Santa Monica Boat Jetty and Panaji Jetty. We got this cruise for Rs.150/- (per head) for one hour. The cruise trip accompanied by Goan cultural activities like music, dance etc. with some fun activities for kids and couples. The activities also included joining dance at the end of the program. It was an enjoyable ride. Must say, River cruise was memorable and must experience activity in Panaji.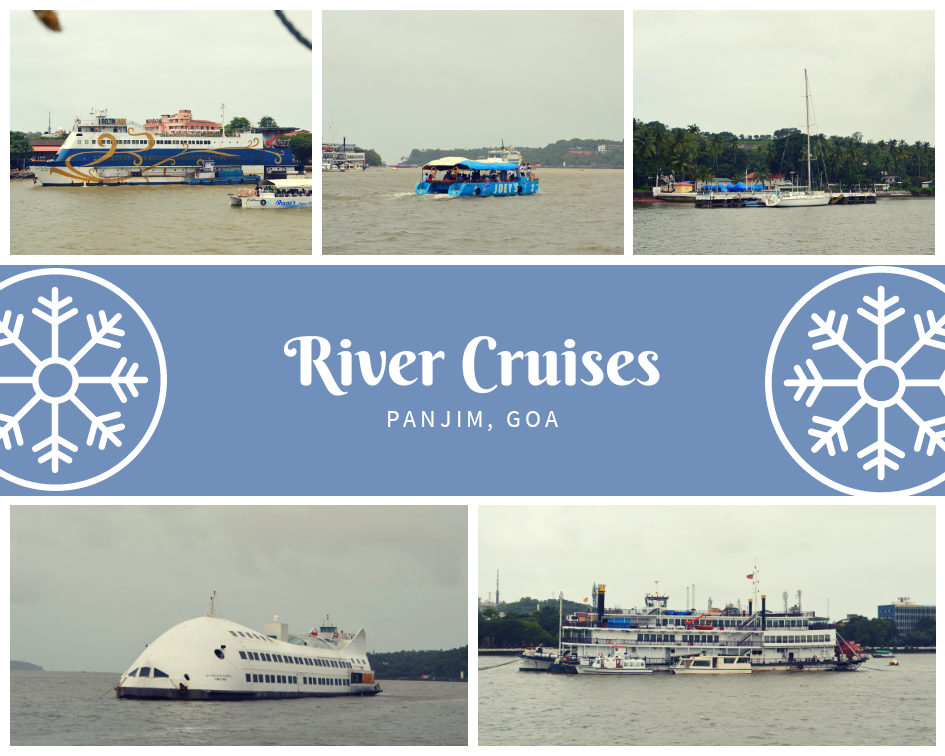 [bdotcom_bm bannerid="2065″]
Highlights:
River cruises are one of the top Goa places to visit.
The ideal time for a cruise trip is evening.
This is usually crowded on weekends.
Most of the cruise trips last for one hour with a ride across Mandovi River.
There is also a facility for a dinner cruise and full day cruise trip facility provided by Goa Tourist department from Santa Monica.
Beaches Excursion
Rocky Beach
It was a picture-perfect beach. As the name suggested, the beach was the rocky one but the water was clear. One has to walk a little bit to reach it. There were many restaurants nearby and was more like to enjoy with family and friends.
Highlight:
A flea market is good, decent things to shop around and at reasonable prices.
Anjuna Beach
It was a busy beach and among the popular beaches of North Goa.  The Arabian Sea looked quite fierce, probably due to monsoon season. This beach is for party people as there were good resorts around it.
Highlights:
A flea market is very popular at this beach.
This is a commercial beach also known as Hippie beach.
Calangute Beach
This beach is a perfect beach for tourists. We found it crowded with lots of tourists. Though charm of this beach was multiplex like enriched with palm and coconut trees, exotic jewels hanging from storefronts, sea breezes, souvenir stalls, shacks, huge showrooms with exquisite handicrafts from different places like Jammu, Kashmir, Rajasthan, Tibet etc. This beach showcases distinctive Goan culture.
Highlights:
It is also known as 'Queen of Beaches' due to incredible beauty and serenity.
Beach with multiplex charm.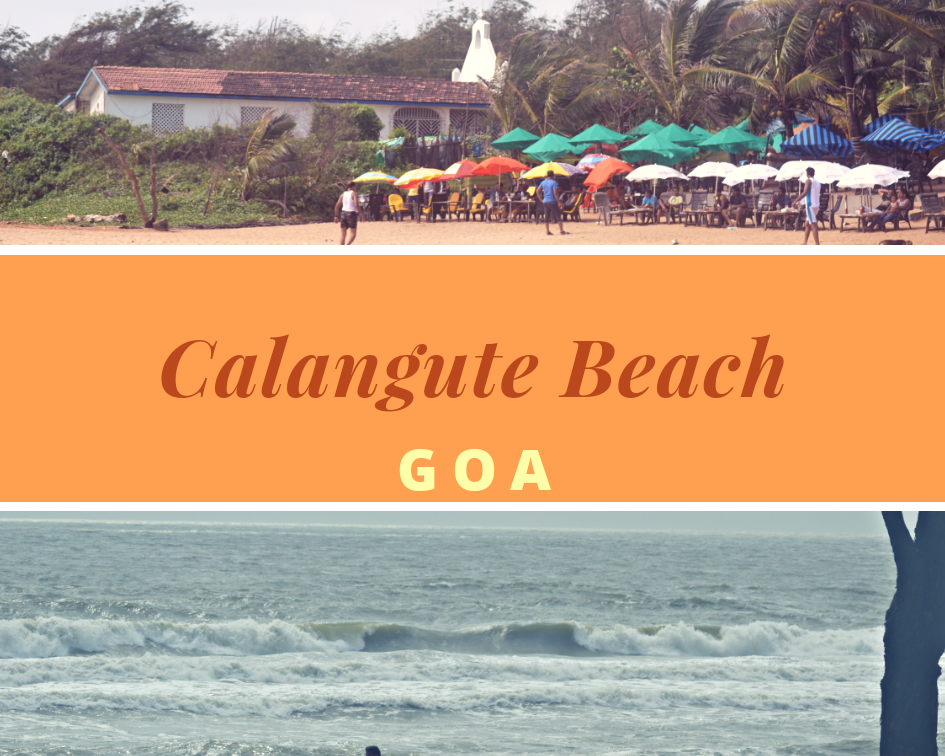 If you like online shopping then please go to the Amazon search page below. Thank you

♥
Fort Aguada & Lighthouse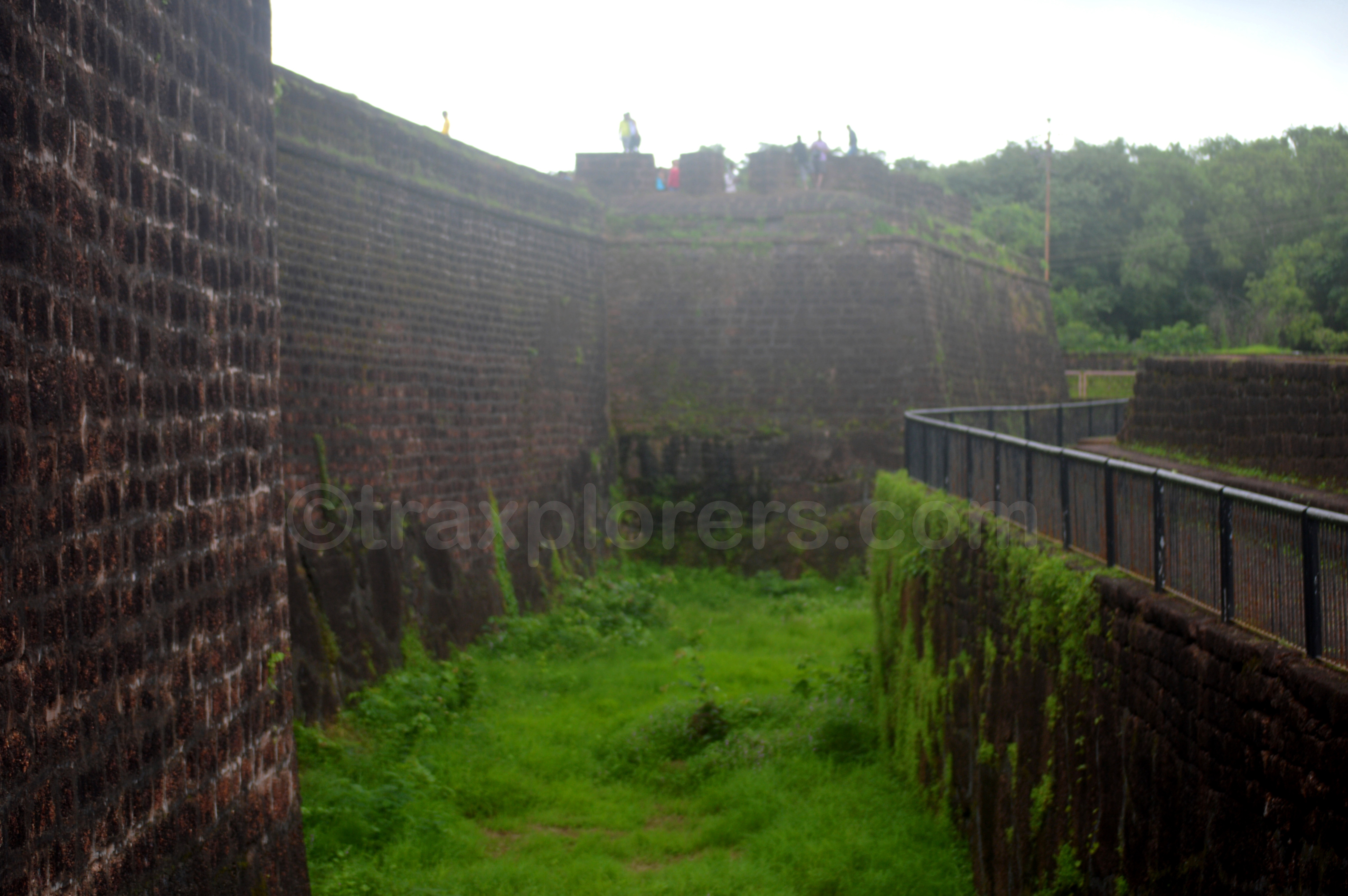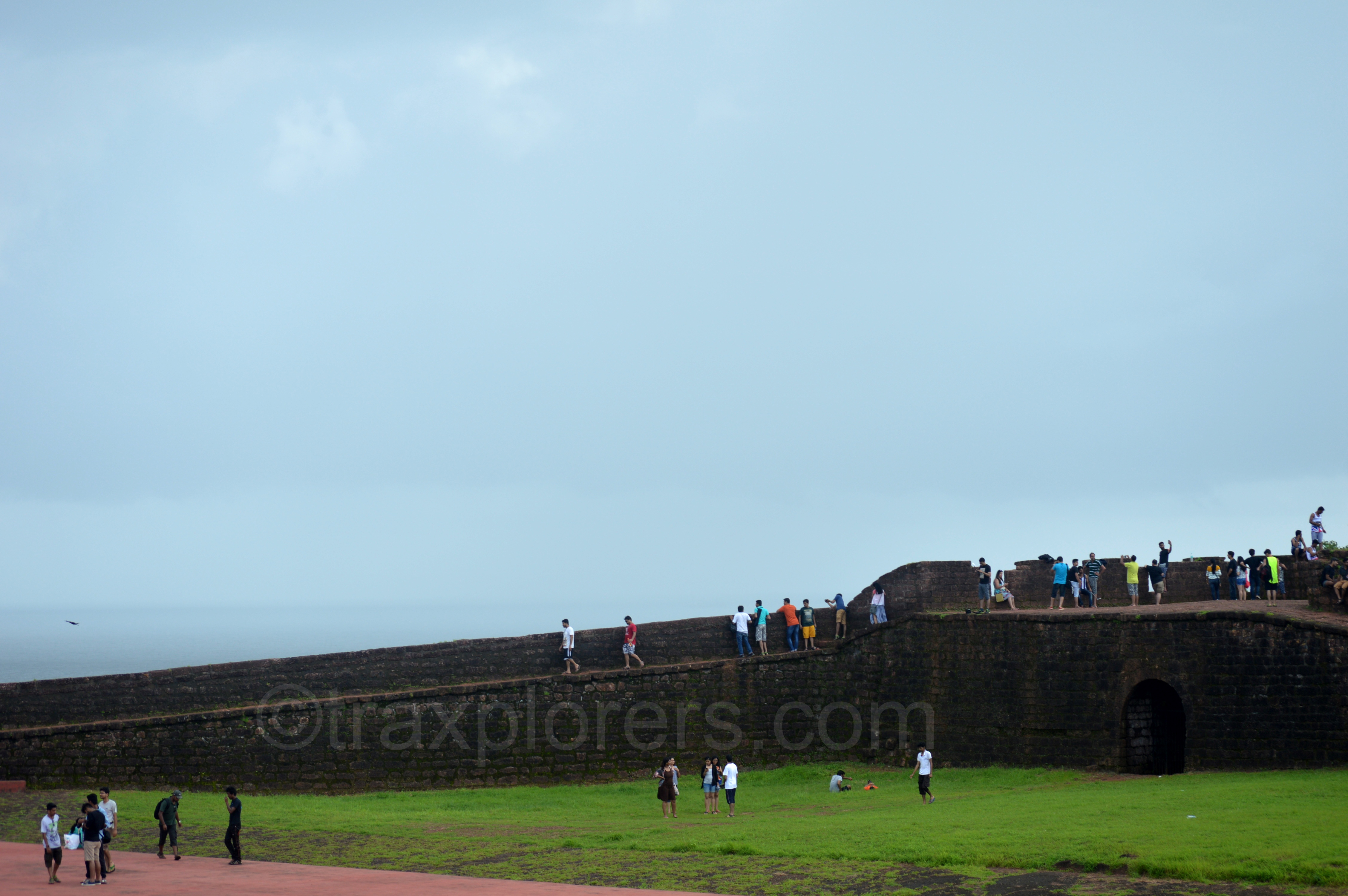 Fort Aguada and its lighthouse is 17th-century Portuguese fort on Sinquerim beach overlooking the Arabian Sea. This fort was built by Portuguese rulers and used for providing fresh water to the ships passing by in the Arabian Sea.
Highlights:
Aguada is a Portuguese word which means 'Watering Place'.
Opens at 8:30 AM and closes at 5:30 PM
Abyss Marine Fish Aquarium
This aquarium is located in Verna on the highway from Panjim to Margao. This place has two options, Fish Aquarium and Haunted House. It is a small aquarium but the collection of aquatic animals and fishes are good. There are more than 50 varieties of aquatic animals some of them are interesting. A good place to keep kids occupied. The better part is the photography portion where you can have fun taking pictures.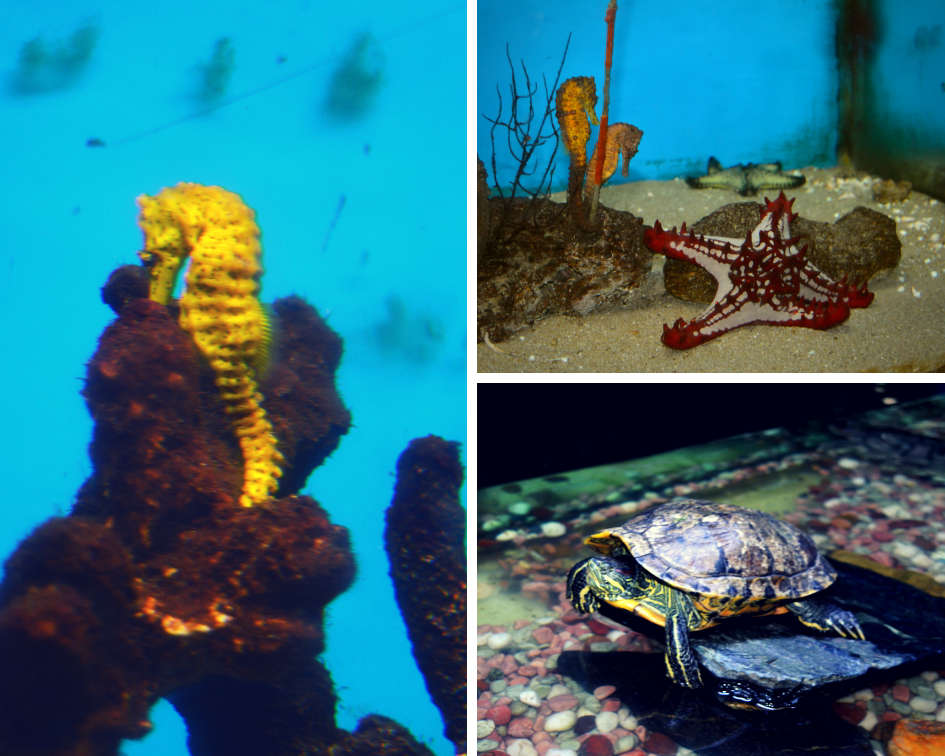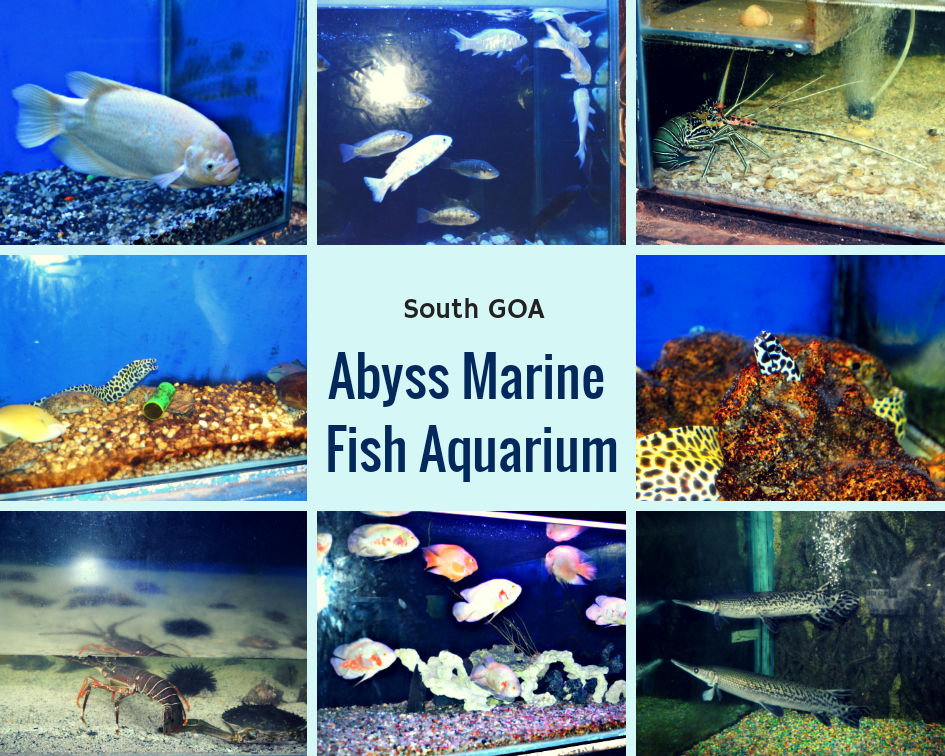 Highlights:
Ticket price Rs.100/- (for Aquarium) and Rs.150/- for combo (Aquarium + Haunted House). Price is quite high.
Good for one time visit.
Time required is 30 minutes (sufficient).
Closes at 7 PM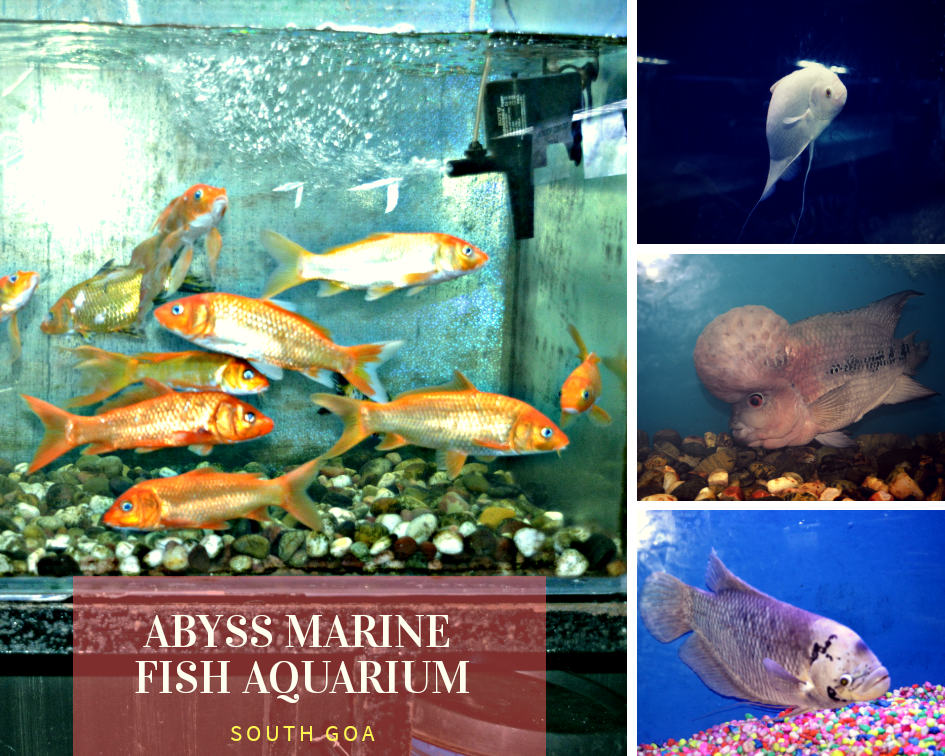 Back to Hotel
We had a day packed with a lot of expedition around South Goa. At the end of the day, we were exhausted and reached our hotel at 8 PM. It was like a totally utilized day at Goa. But still, we had an appetite for beach therapy. We couldn't resist the temptation of beach nearby us. So, we planned our morning time for beach therapy at Colva beach before rushing to catch our train at 11 AM
Day 5: 14/08/2016
Colva Beach: Morning glory
In the morning, at 7 AM we were at Colva beach 400 meters from our hotel. It is located in the village of Salcete in South Goa. We had some quality time at this sprawling beach with open-air eateries. I called it beach therapy which is unwinding your mind with inhaling fresh morning air, watching a series of ridges across the sea, walking barefooted on wet sand. It was the perfect moments we had on a beach walk. And the best part is…it was totally free! 🙂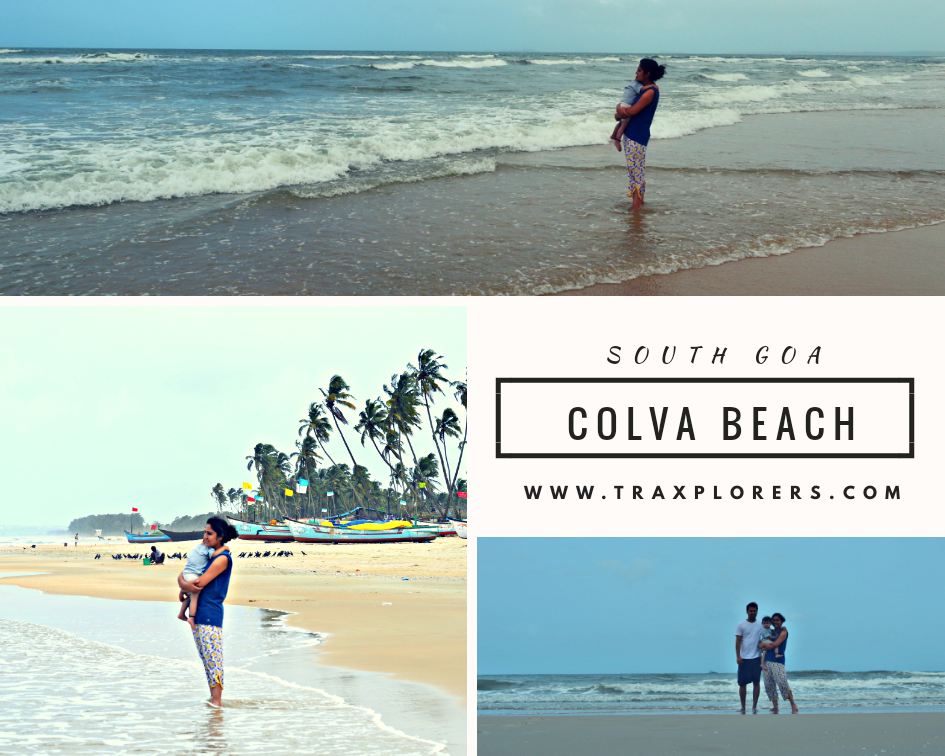 We spent 2 hours on the beach, collected some seashells as a souvenir of South Goa beach and left the place, had our breakfast and backpacked for a return to our hometown- Chandigarh. It took one train (From Madgaon railway station to Mumbai) and one flight (From Mumbai to Chandigarh) journey before we reached our hometown.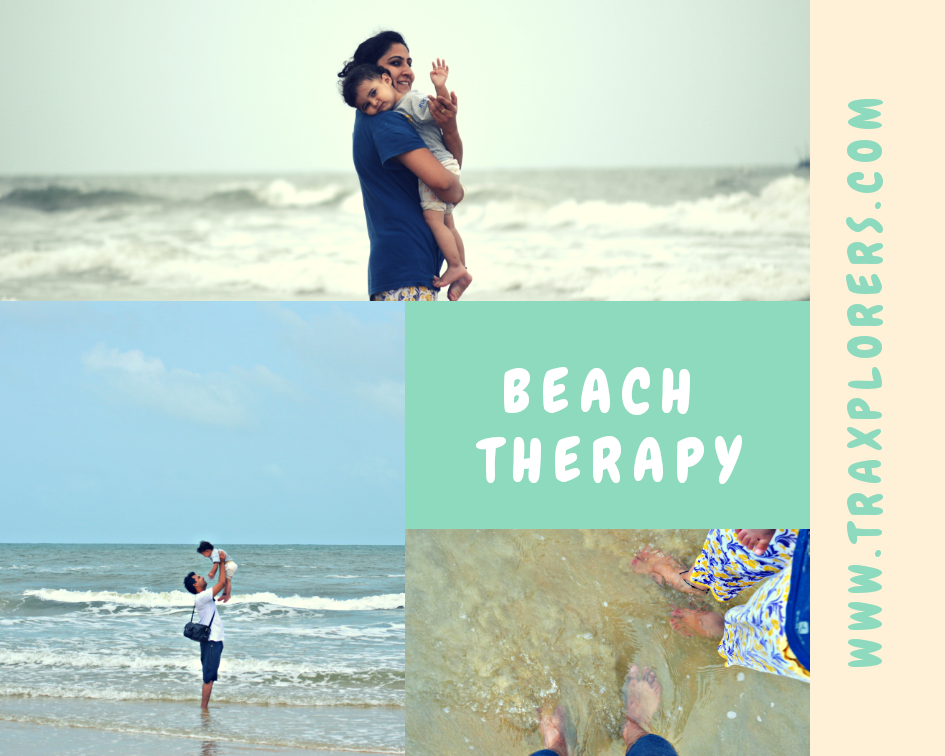 Further suggested readings:  3 States in 5 Days, 2548 Km: Part-1
3 States in 5 Days, 2548 Km: Part-2
Note: Mostly people plan their visit to Goa near the end of year in Christmas week and that makes this place quite jam packed but one can also enjoy the beauty of Goa in monsoon.
How do you find the whole journey of cities from 3 States in 5 Days?  Would love to know your opinion. Do comment in the box below. Please spread some love by sharing this post and save it for later read. Pin the image below. Thanks!♥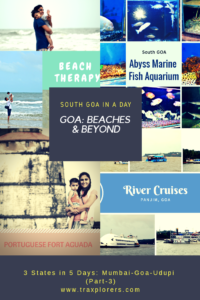 DISCLAIMER: Some links on this site contain affiliate links, meaning if you book or buy something through one of these links, we may earn a small commission (at no extra cost to you). Thank you for supporting this website.
Terms & Conditions: ©Unauthorized use and/or duplication of any material (text and/or images) without consent from this site's author and/or owner are strictly prohibited. Links and excerpts may be used provided that full credit is given to Traxplorers or Supriya Bhardwaj with specific and appropriate direction to the original content.