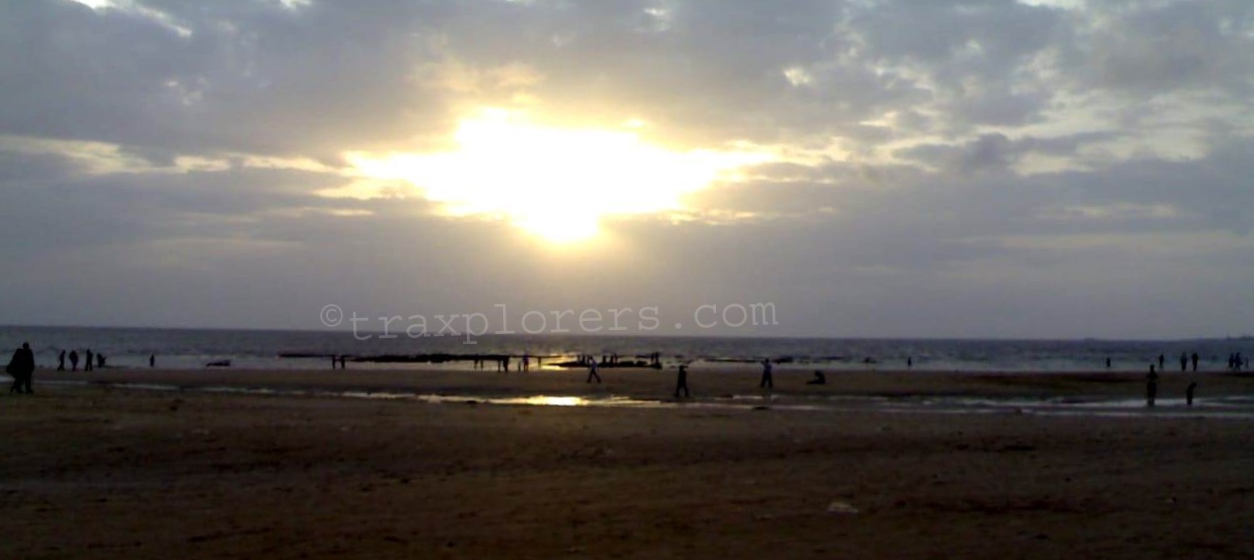 3 States in 5 Days, 2548 Km: Mumbai-Goa-Udupi
3 States in 5 Days, 2548 Km: Mumbai-Goa-Udupi
This trip was an extra mile for our tale of travels with our toddler (Karen). We had our last trip to 'Manali' and trekked the 'Beginners' trek: Hampta Pass' in April 2016. Now, it was the month of August and our wanderlust made our minds to travel to places other than the Northern Himalayas. This trip becomes our first ever experience of the western states of India.
We got five days for our trip to organize. We wanted to utilize these five days to its best. So, that was how this trip was planned. We decided to cover places from three states of western India.
Mumbai (Maharashtra)

Goa

Udupi (Karnataka)
We were in 'Chandigarh (U.T)' and our trip was planned like this:
Day 1: Chandigarh to Mumbai, 1663 km by flight
Day 2: Mumbai to Udupi, 885 km by train
Day 3: Exploring Udupi, Udupi to Goa (301 km) by train
Day 4: Exploring North Goa
Day 5: Goa- Mumbai (584 km), Mumbai- Chandigarh by flight
Day 1: Chandigarh to Mumbai
As per our plan, on 10th August 2016, we took flight from Chandigarh International Airport to Mumbai Chhatrapati Shivaji International Airport Terminal 1 (Domestic). After reaching Mumbai we got some refreshments and took a taxi from outside the airport.
[bdotcom_bm bannerid="2057"]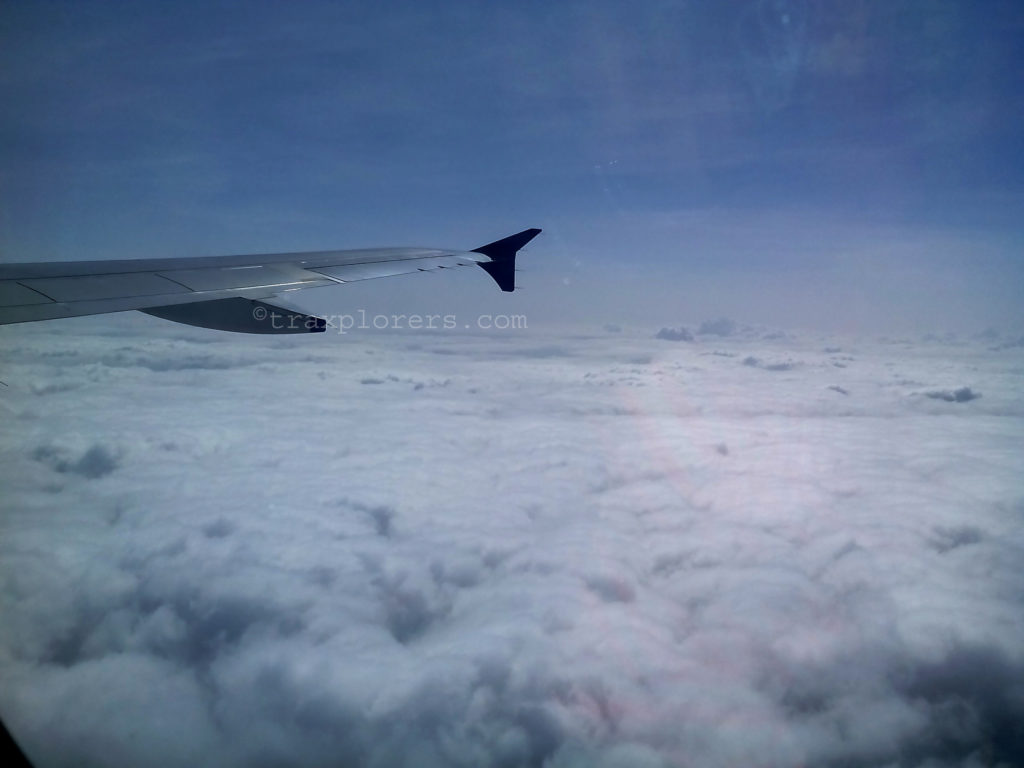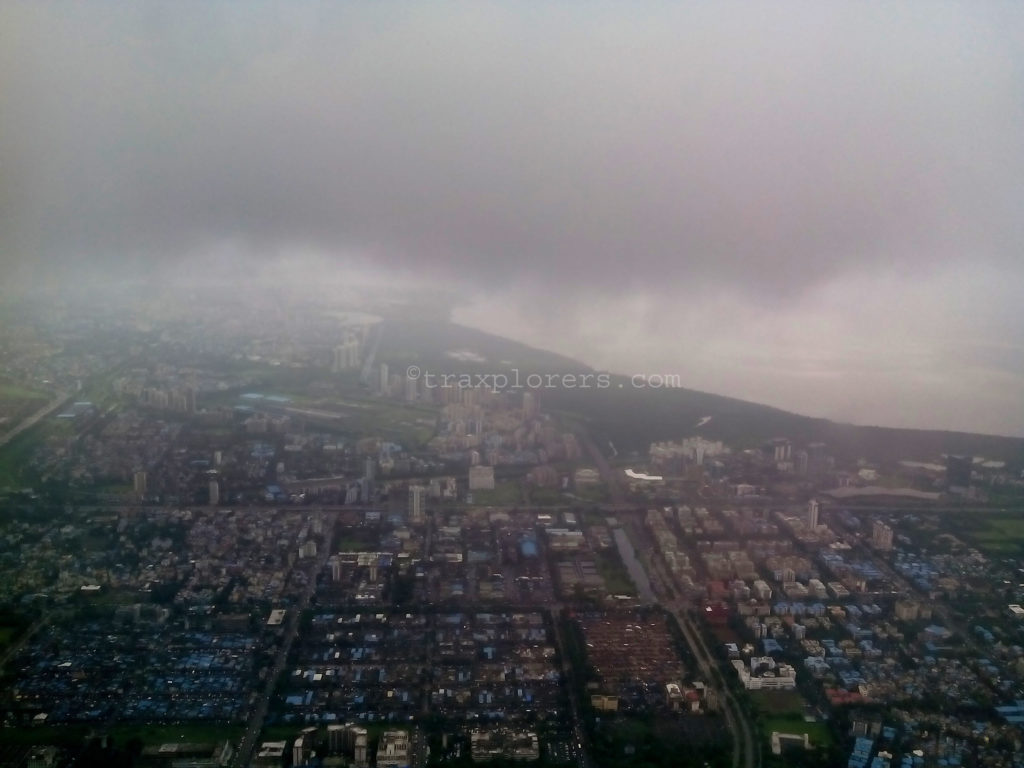 Ø Here is a tip for fellow travelers- never hire a taxi from the airport; it would cost you almost double. Just walk a few meters outside and hire a taxi after crossing the airport road.
Mumbai in a Day
Siddhivinayak Temple:
First, we headed towards the famous 'Siddhivinayak Temple', dedicated to Lord Shri Ganesh. It is located in Prabhadevi, Mumbai.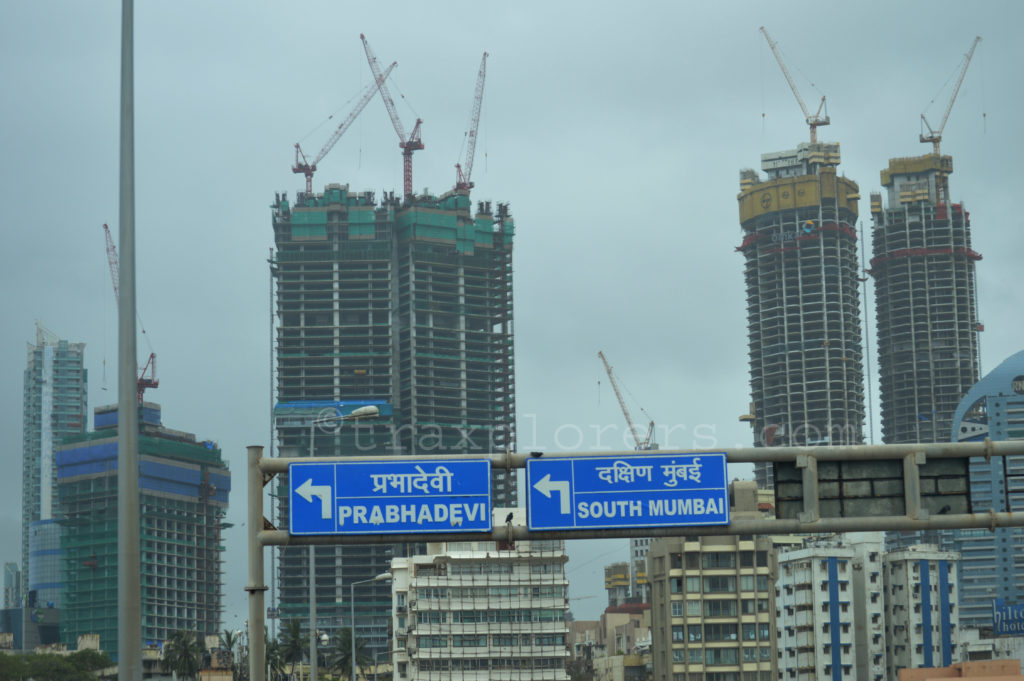 Tips for Travellers:
Ø Temple is overcrowded on Tuesdays. Avoid visiting the temple on Tuesdays and weekends.
Ø No cameras are allowed inside the temple premises.
Juhu Beach|Juhu Chowpatty:
The most popular attraction in Mumbai is 'Juhu Beach', located on the shores of the Arabian Sea. It is among most popular sites in the city for the annual 'Ganesh Chaturthi' festival where devotes arrive in grand processions carrying idols of Lord Ganesha to be immersed in the water at the beach. This is home to many Bollywood celebrities and popularly referred as 'Beverly Hills' of Bollywood.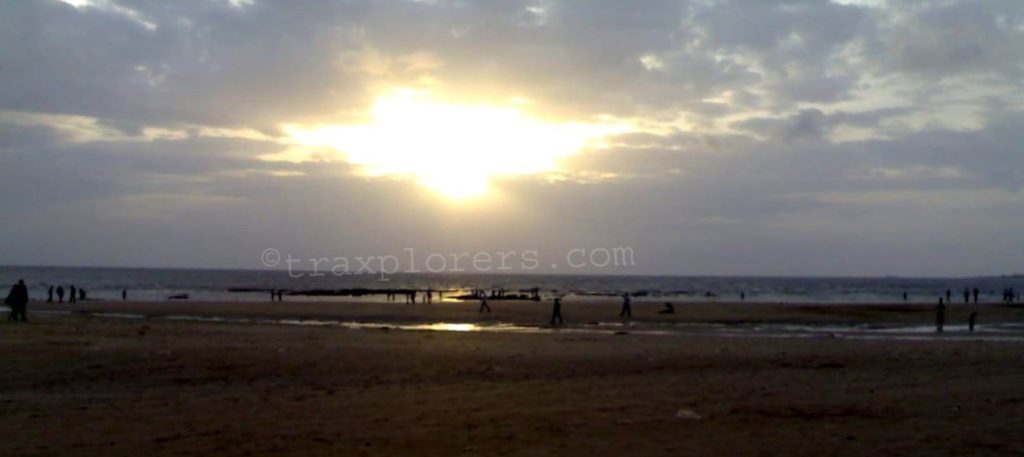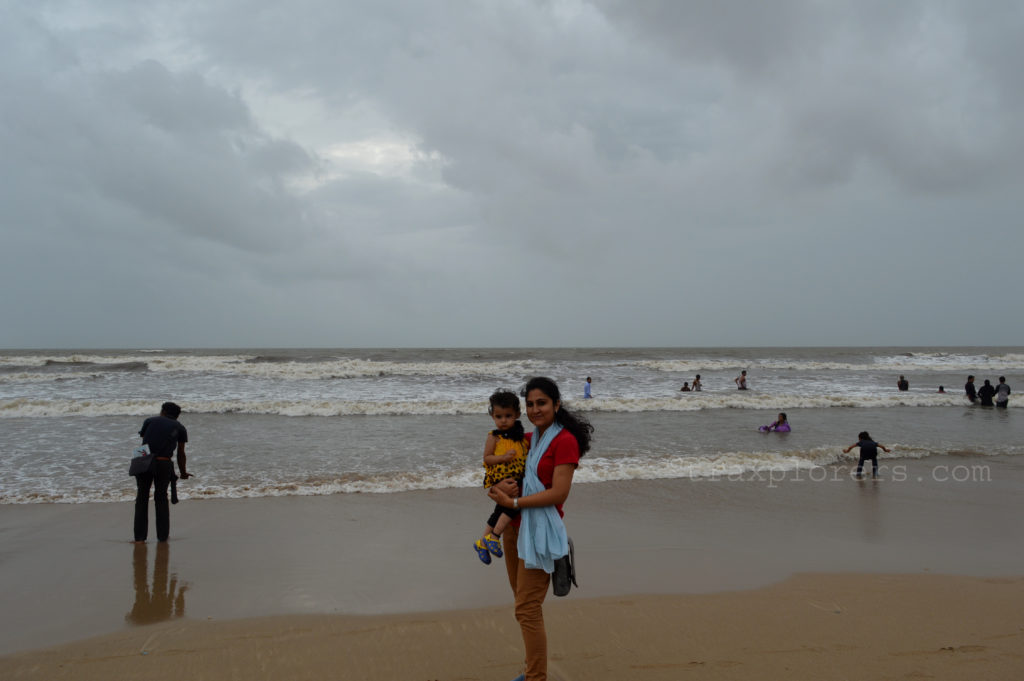 There is also a popular food court known as 'Juhu Chowpatty' at its entrance famous for 'Mumbai Style' street food. You would get mouth-watering bhelpuri, pani puri, sev puri, pav bhaji here. We relished pav bhaji at Juhu Chowpatty.
Tips for Travellers:
Ø Juhu Beach gets crowded on weekends and public holidays.
Ø Must taste the lip-smacking street food of Mumbai at Juhu Chowpatty.
Marine Drive:
It is a 'C- shaped' long Boulevard along the coast, is a natural bay in South Mumbai. Marine drive is also known as 'Queen's Necklace' if viewed at night from an elevated point, the street lights resemble a string of pearls in a necklace.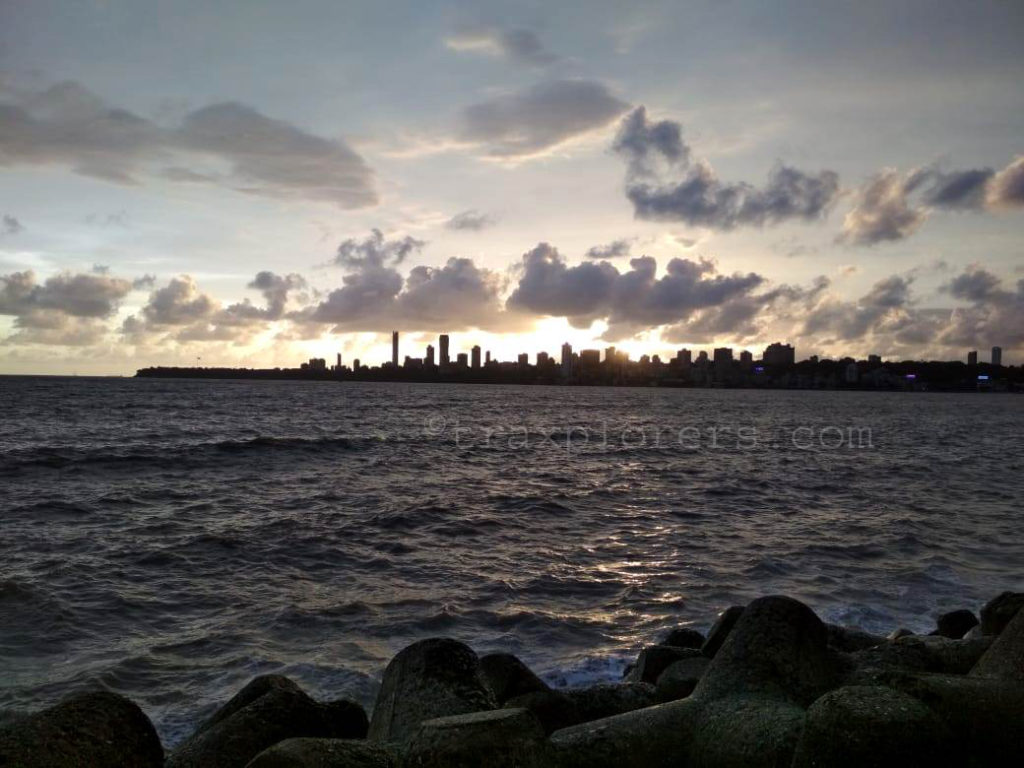 Bandra-Worli Sea Link:
This is a cable-stayed bridge that links 'Bandra' in the Western Suburbs of Mumbai with 'Worli' in South Mumbai with a total length of 5.6 kilometers. It carries four lanes of traffic in each direction.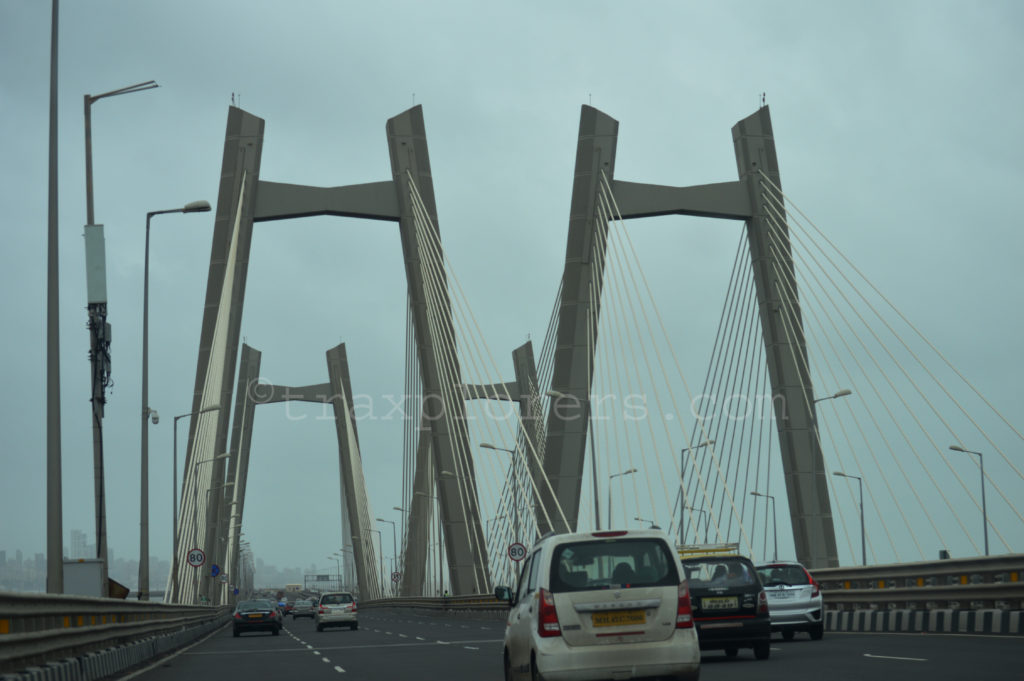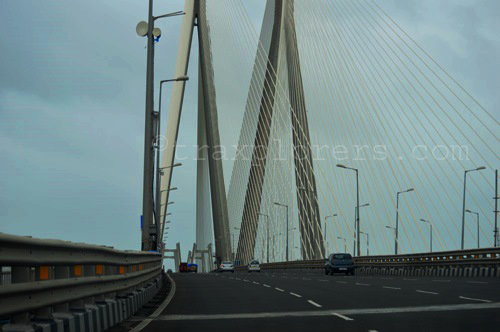 Haji Ali Dargah (Mosque and Tomb):
It is located off the coast, in the middle of 'Worli bay' in the southern part of Mumbai. It is the most remarkable example of 'Indo-Islamic Architecture' and contains the tomb of 'Sayed Peer Haji Ali Shah Bukhari'.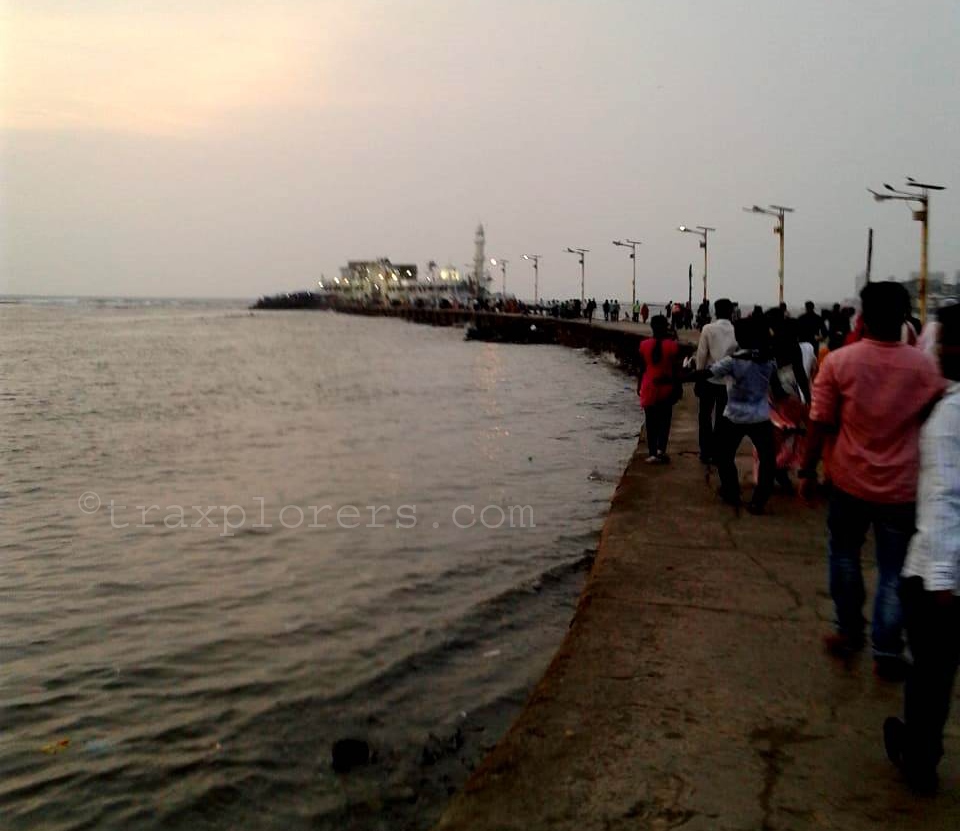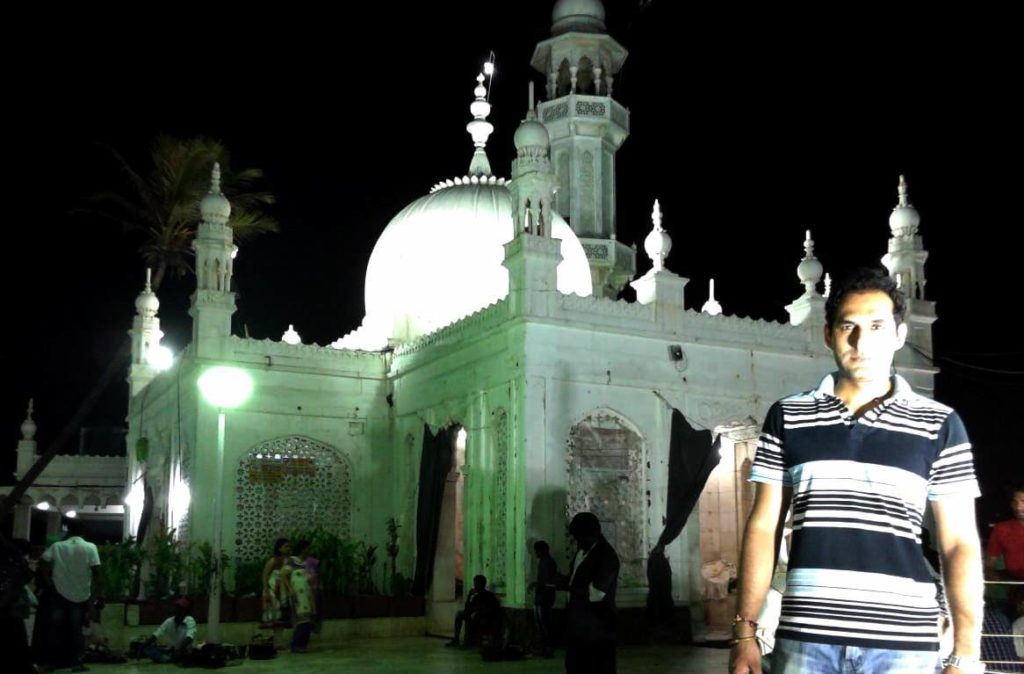 Tip for Travelers:
Ø The accessibility to the Dargah is very much dependent on the tides as the causeway is not bound by railings. It gets submerged during high tide and becomes inaccessible. So, Dargah is accessible only during low tide.
The Gateway of India & Taj Mahal Hotel:
The Gateway of India is located on the waterfront at Apollo Bunder area at the end of Chhatrapati Shivaji Marg in South Mumbai. It is an arch monument and was built in 'Indo-Saracenic style' and is the city's top attraction. It was used as a symbolic ceremonial entrance to India for Viceroys and new Governors of Bombay. It represents the city of Mumbai.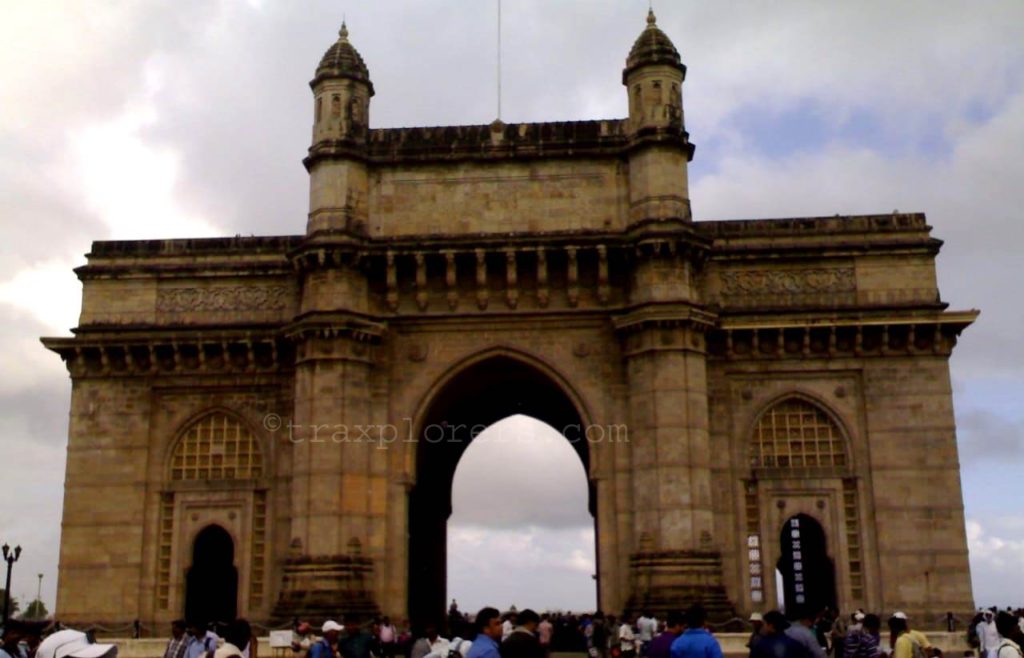 Opposite to the Gateway of India is located the Taj Mahal Palace & Hotel. It is one of the city's oldest luxury hotels.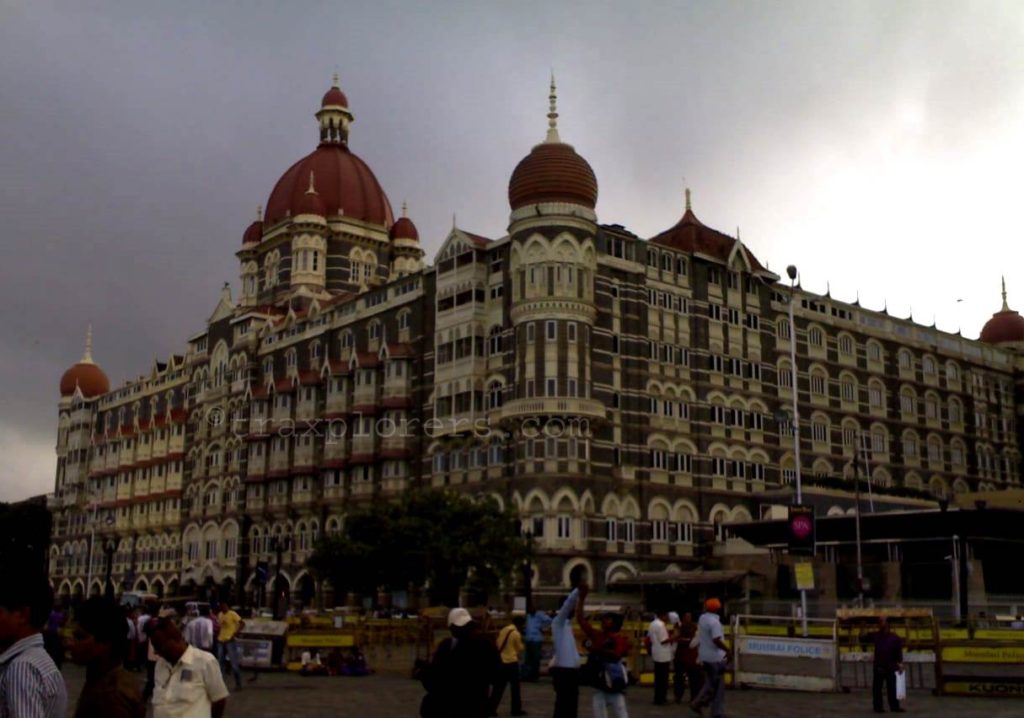 Highlights:
Ø The public access to the area around the Gateway was restricted following the '26/11 terror attack' on the Taj Mahal Hotel.
Chhatrapati Shivaji Maharaj Terminus Railway Station (CSMT):
It is a historic railway station and a UNESCO World Heritage Site in Mumbai, Maharashtra. It serves as a terminal for both long-distance trains and commuter trains. So, one of the busiest railway stations in India located at 'Bori Bunder' where Bori means sack and Bunder means port or haven (in Marathi). Formerly, it was known as Victoria Terminus named after Queen Victoria during British rule. Its name was changed to Chhatrapati Shivaji Maharaj Terminus in 1996 in honor of the great 17th century Emperor Chhatrapati Shivaji, founder of the Maratha Empire.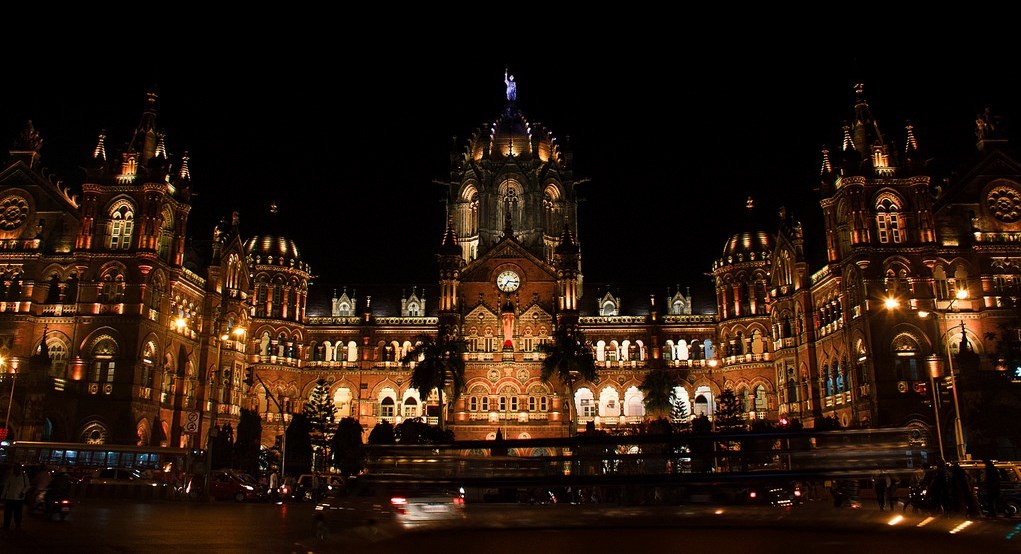 Highlights:
Ø It is the most photographed building in the country after the Taj Mahal.
Ø It was heavily featured on the BBC Two show 'World's Busiest railway 2015'.
Ø It has been the location of filming the 'Jai Ho' song in 'Slumdog Millionaire'.
Ø It is a UNESCO World Heritage Site in Mumbai.
Tips for Travelers:
Avoid your visit to Mumbai during monsoon.
Visit

Dharavi slum of Mumbai

for an impression other than Slumdog Millionaire.
If you like online shopping then please go to the Amazon search page below. Thank you <3
With this, our Day 1 was concluded with exploring Mumbai in a short time. Next, we had to board a train from Chhatrapati Shivaji Maharaj Terminus (CSMT) Railway Station at 10:55 PM towards our next destination- 'The Temple City-Udupi (Karnataka)'
How do you find our Mumbai exploration on Day 1? Please share your comments/suggestions. If you like it then don't forget to share some love and pin it. 🙂 Thank you. ♥
DISCLAIMER: Some links on this site contain affiliate links, meaning if you book or buy something through one of these links, we may earn a small commission (at no extra cost to you). Thank you for supporting this website.
Terms & Conditions: ©Unauthorized use and/or duplication of any material (text and/or images) without consent from this site's author and/or owner are strictly prohibited. Links and excerpts may be used provided that full credit is given to Traxplorers or Supriya Bhardwaj with specific and appropriate direction to the original content.
Tagged Bandra-Worli Sea Link, Beverly Hills of Bollywood, Chhatrapati Shivaji Maharaj Terminal (CSMT), Family travel, Gateway of India, haji Ali Dargah, Juhu Beach, Juhu Chowpatty, Marine Drive, Mumbai, Mumbai Street food, Natural Bay, Queens Necklace, Siddhivinayak Temple, South Mumbai, Taj Mahal Luxury Hotel, UNESCO World Heritage Site, Victoria Terminus, Worli BAy