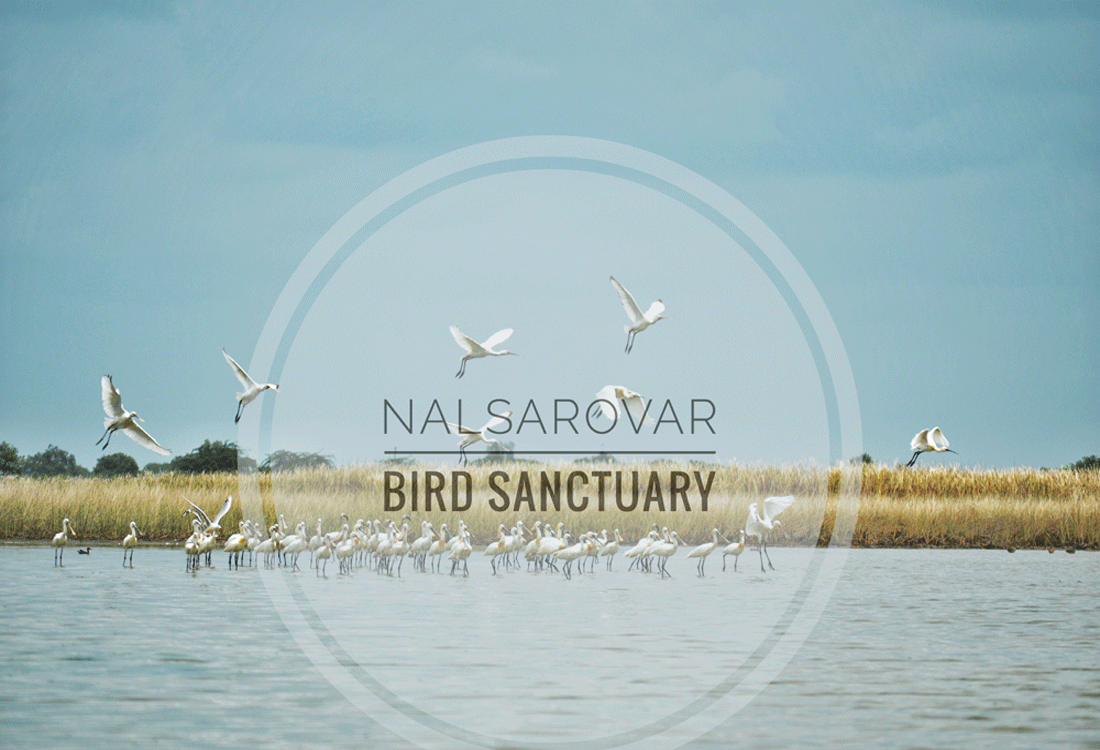 Nal Sarovar Bird Sanctuary: An up-close view
Nal Sarovar Bird Sanctuary: Another ride close to nature
We have been to Thol Wildlife Sanctuary in Gujarat earlier. Now, continuing our tryst with nature, we bring the up-close experience of another sanctuary from Gujarat known as Nal Sarovar Bird sanctuary. This experience was one of the best experiences we had while living in Gandhinagar. Let us first be acquainted with some facts about the sanctuary.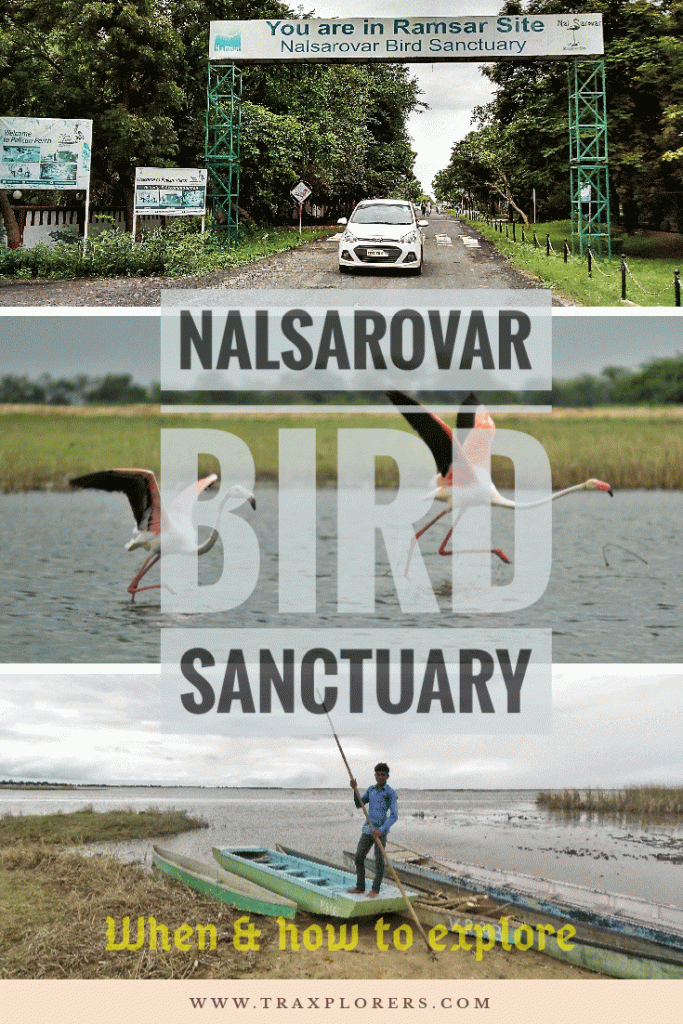 Facts & Figures:
Nal Sarovar is the largest wetland bird sanctuary in the Gujarat state and one of the largest in India.
The Lake- Nal Sarovar and the wetlands around it were declared a bird sanctuary in 1969.
It is spread over an area of 120 sq Kms.
This is a marshland with extensive reed beds and shallow waters up to 4-5 ft. An ideal habitat for aquatic plants and animals.
There are 36 small islands.
More than 200 types of migratory birds spend their winters in Nal Sarovar. The birds travel long distances around 3500 km from their nesting areas.
Location: Around 64 km from Ahmedabad near Sanand village in Gujarat.
Timings: 6 AM to 6 PM everyday
Best time to visit: October to March
Our experience at Nal Sarovar Bird Sanctuary
When did we visit?
Our visit to Nal Sarovar bird sanctuary was in the month of September 2018. But it is advised to go there during winter months from November onwards. This is because you will get to see many more migratory birds during the winter season.
Expectation vs reality
We expected more humans there but we got to see a few of them as it was not a peak season. But this one suits us very well. We are allergic to crowded places. 😄 Everything comes with a price so it was there also. We had to pay more for the boat ride across the entire lake and its islands.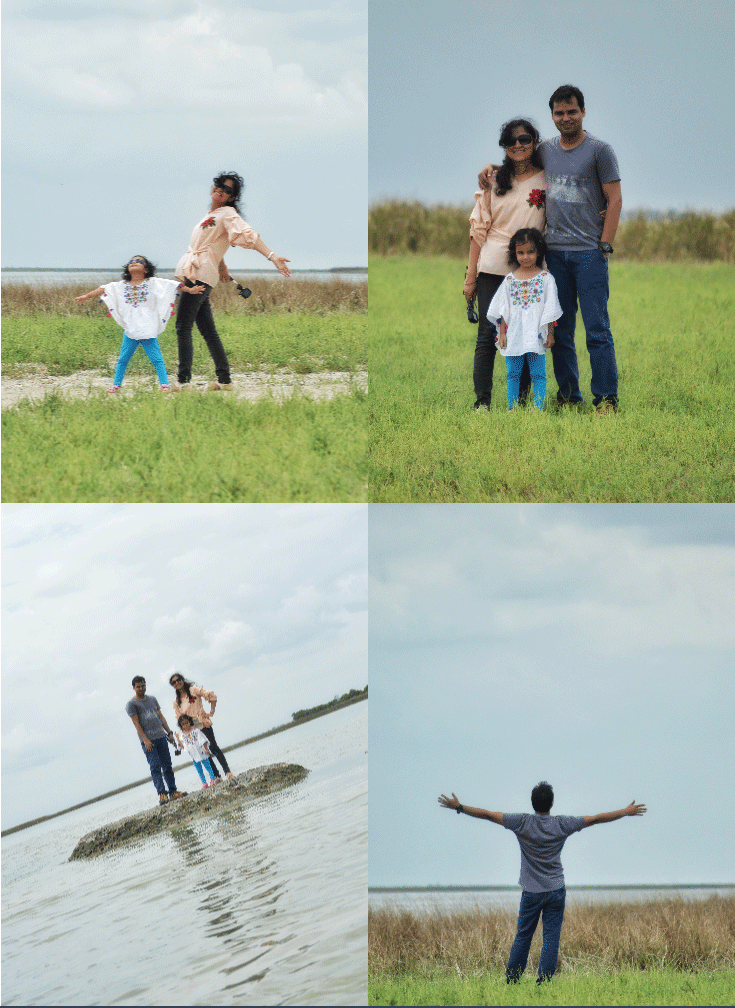 Boatman cum guide
Like a blessing in disguise, we got our boatman cum local guide for the entire place. He guided us through all the islands with names, migratory birds, marshy lands, and voluntarily become our photographer to capture the best moments of a family in one frame with beautiful surroundings. So, we had a complete guided tour of Nal Sarovar Bird Sanctuary.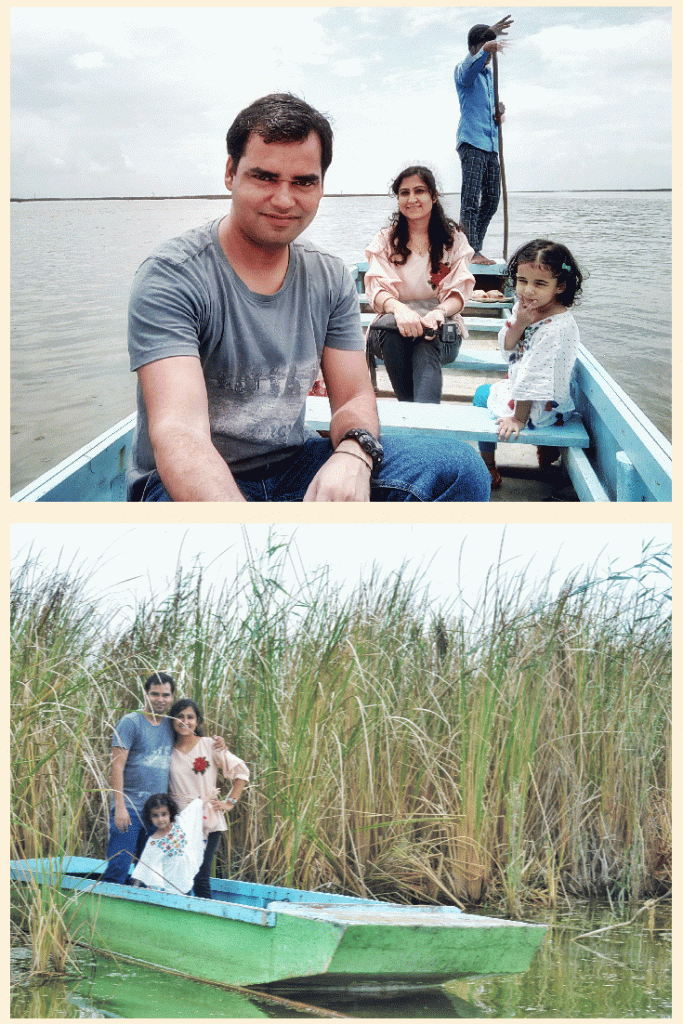 What we got?
Though we had gone two months earlier but still was able to see many migratory birds. We would consider ourselves lucky for that. There is always something good hidden under odd conditions too. The same was experienced by us. It was a sheer joy to have them captured in our camera and that was too without any crowd in the background. This type of moment could not be found during peak season when the entire lake would be floated with boats around.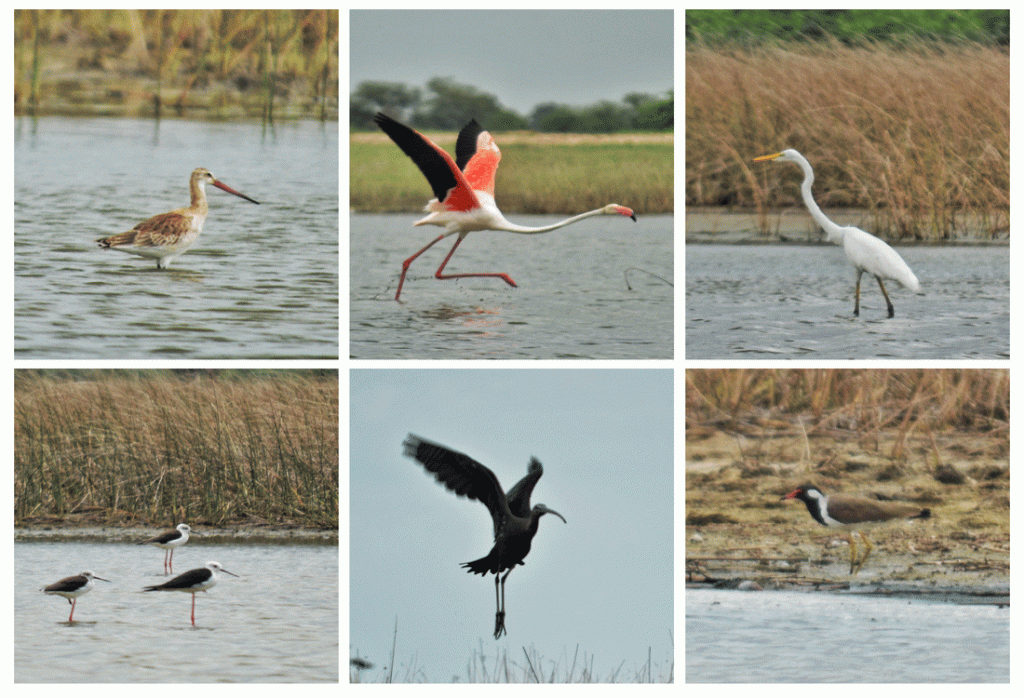 The exclusive moments
Capturing flocks of birds while sitting on marshy lands, water, and even flying in a rhythmic pattern.
The moments captured over marshy lands, the small islands were wonderful. And the one in the middle of a lake with a tiny spot to stand only.
Kathiyawadi food at one island which was prepared and served by the local villagers.
Getting a bird view of the entire lake from watchtower accompanied by drizzling.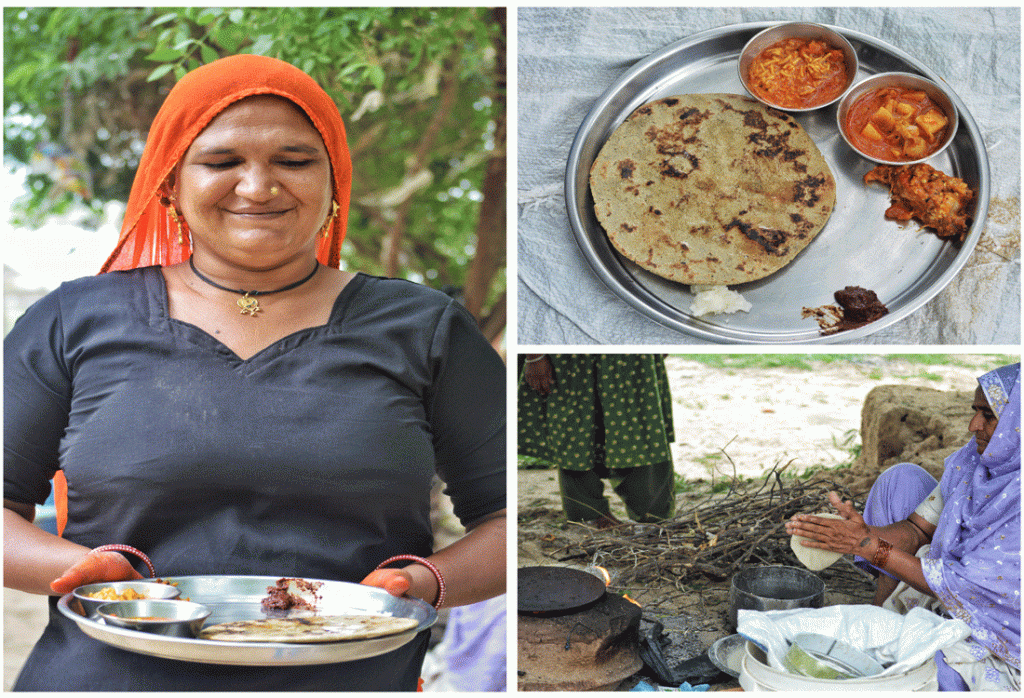 What was our best take?
The best one which we liked was greater Flamingos also known as the state bird of Gujarat and the vast marshy lands.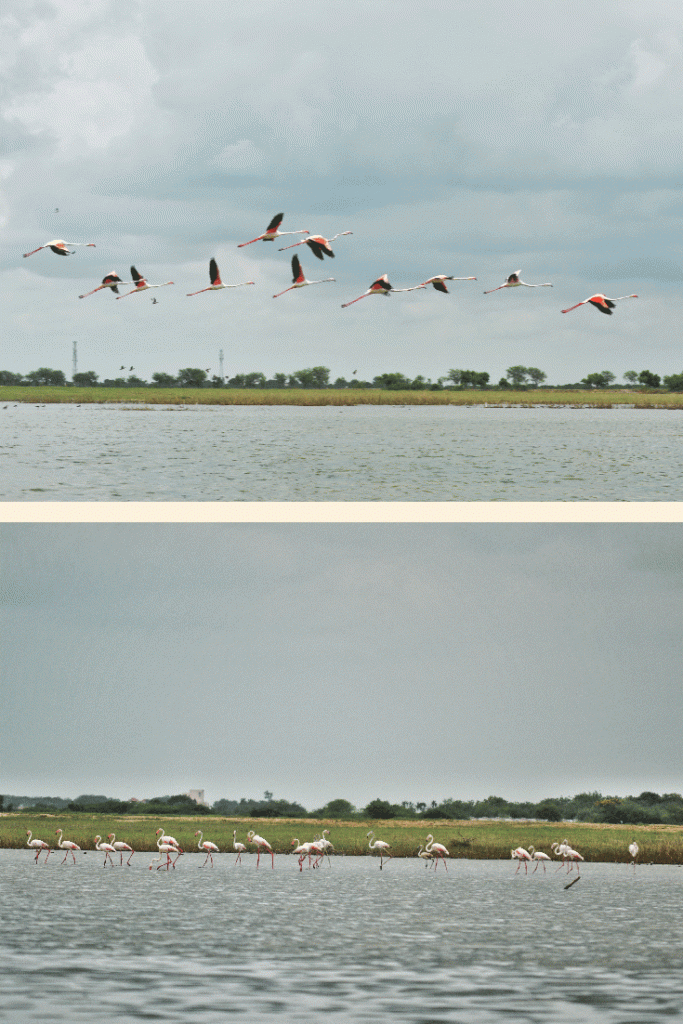 👉 Get on a virtual tour of Nal Sarovar Bird Sanctuary with us over here 👇
Things to know before you go
Get a good guide for bird watching. There are many but try to get someone whose specialty is birding.
Boats are quite expensive. Make sure to bargain well for the places and time.
There is a paid parking facility inside.(400 INR for a four-wheeler)
The best way to visit the sanctuary is to come in the morning and spend your whole day exploring till sunset.
You can go for whole island exploration as well as a limit for a few of them. The boat will be charged accordingly.
Bring your own breakfast if plan to come early morning.
Kathiyawadi food is available for lunch at one island @150 INR per person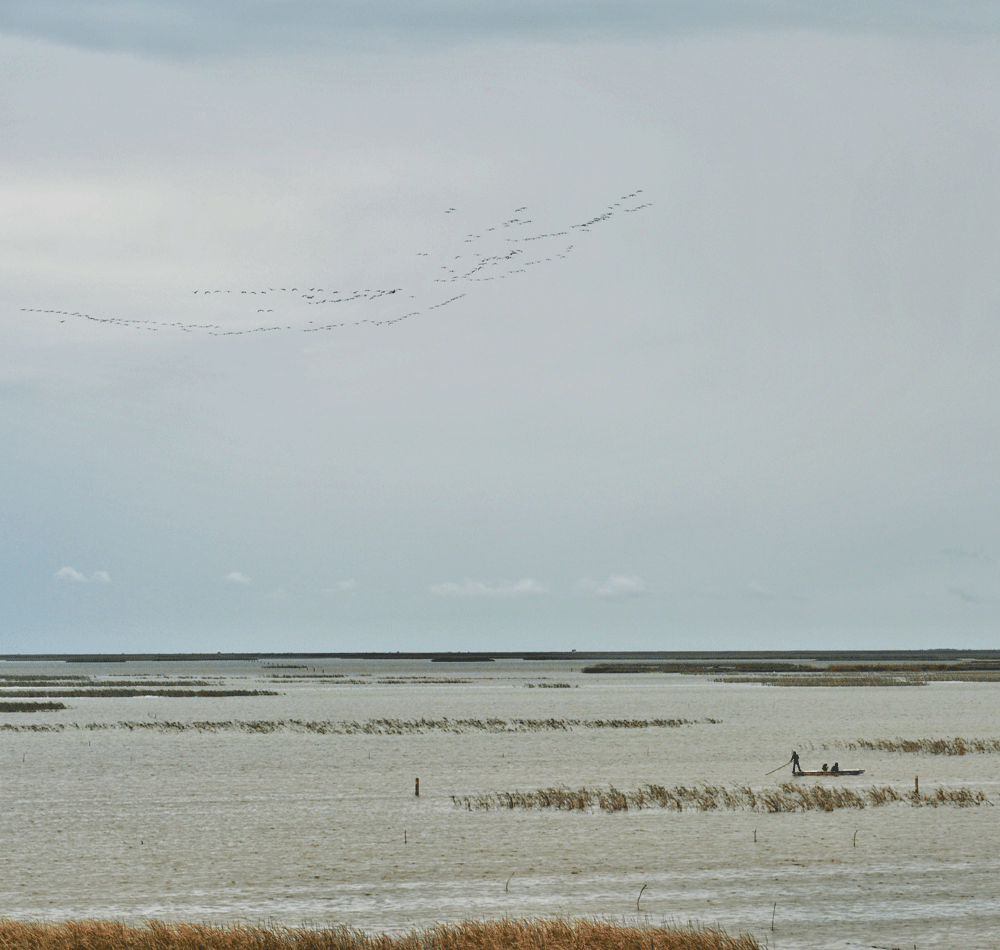 Take home message
Respect Mother Nature and be eco-friendly.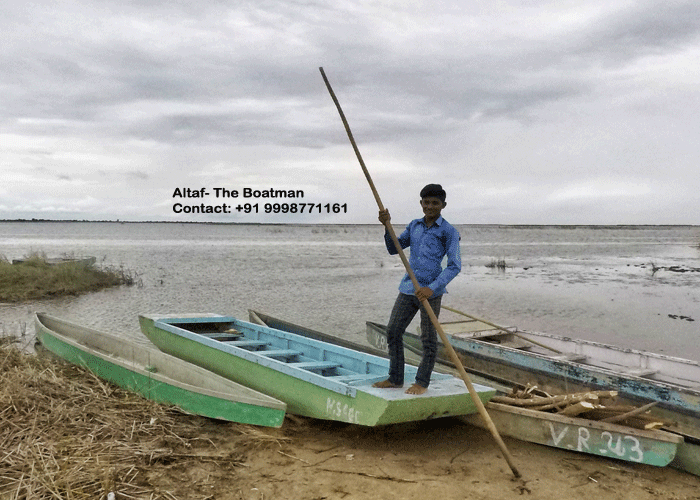 Hope you like this article. Please spread some love by sharing it. Pin the image below.👇 Thank you! ❤️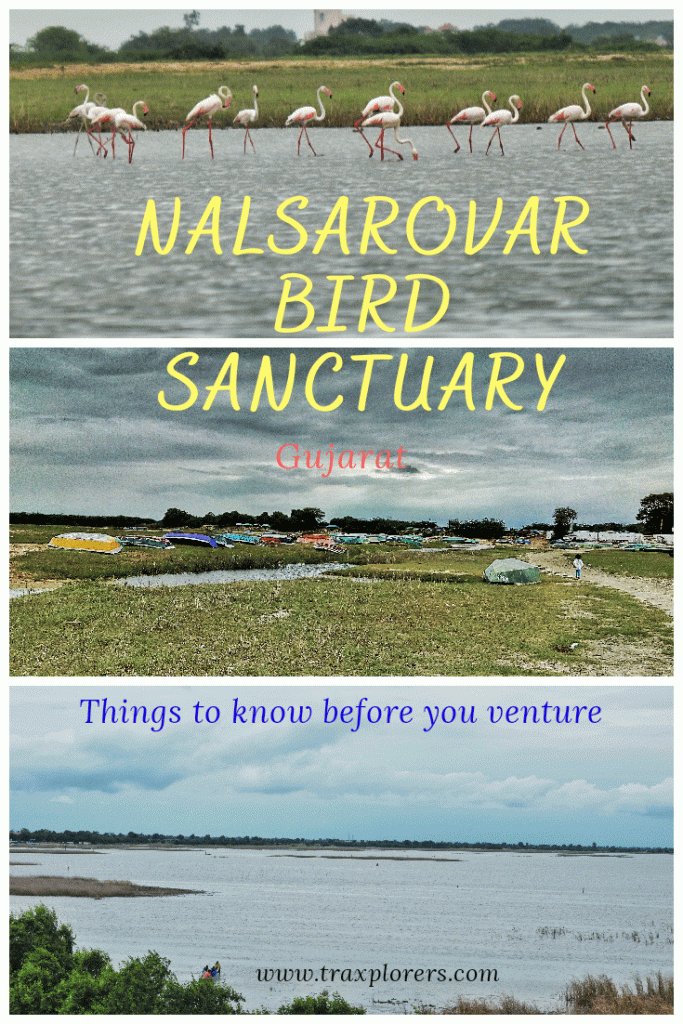 DISCLAIMER: Some links on this site contain affiliate links, meaning if you book or buy something through one of these links, we may earn a small commission (at no extra cost to you). Thank you for supporting this website.
Terms & Conditions: ©Unauthorized use and/or duplication of any material (text and/or images) without consent from this site's author and/or owner are strictly prohibited. Links and excerpts may be used provided that full credit is given to Traxplorers or Supriya Bhardwaj with specific and appropriate direction to the original content.