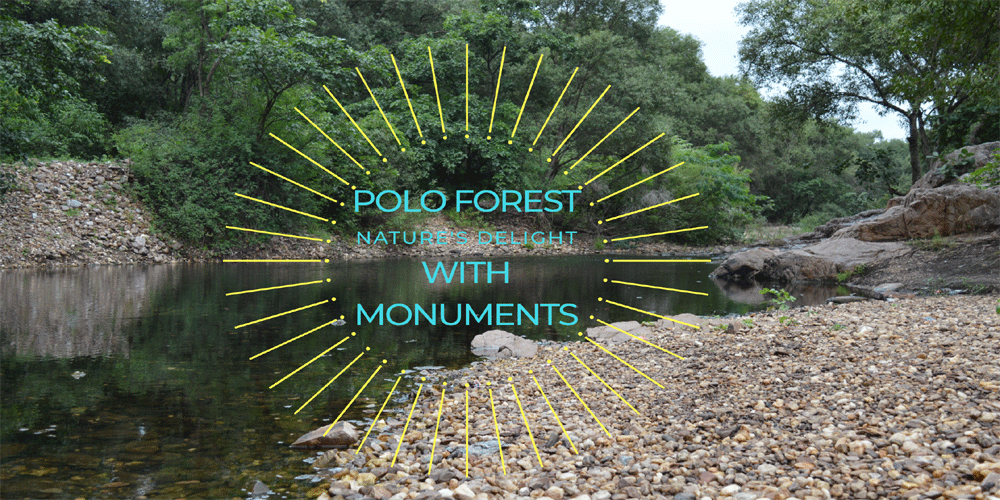 Polo Forest: How to get nature's delight with monuments
Polo Forest- A nature's delight with monuments
Polo Forest, as the name suggests is a walk into the wild to remember and cherish. There is so much to explore in the forest and admire. Apart from having nature's delight as we have in Thol Wildlife Sanctuary and Nal Sarovar Bird Sanctuary, one can also have a tryst with the history of 15th century in the form of architectural wonders known as Polo monuments. And all of this is not far away from Ahmedabad. This is definitely a must visit place for nature as well as history lovers.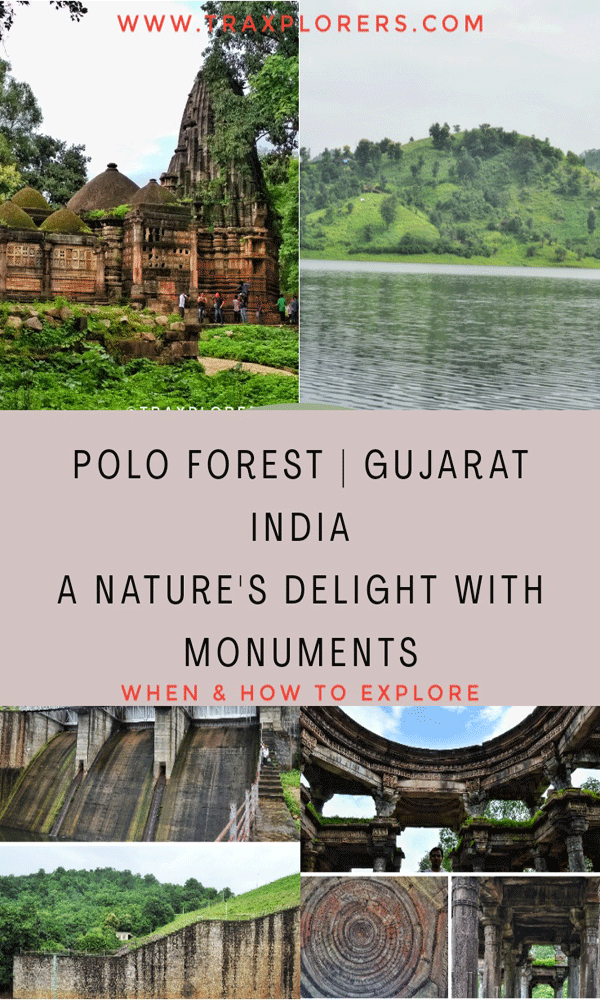 Let's get familiar with some known facts about Polo Forest. Polo Forest is also known as the Vijaynagar forest. It is located in the foothill of Aravalli range on the banks of Harnav River near Abhapur village in Vijaynagar, Gujarat India. It is spread over the area of 99,000 acres.
History of Polo Forest
There was a town located between two high hills, that was established by Parihar kings of Idarin around 10th century along the Harnav River. Later, it was conquered by Rathores of Marwar in the 15th century. It is speculated that the abandonment of this town was due to its location in between the hills which resulted in blockade of the daylight for a significant part of the year.
Later on, it is known as Polo forest, where 'Polo' name came from word 'Pol' which means 'Gate' in the Marwari language.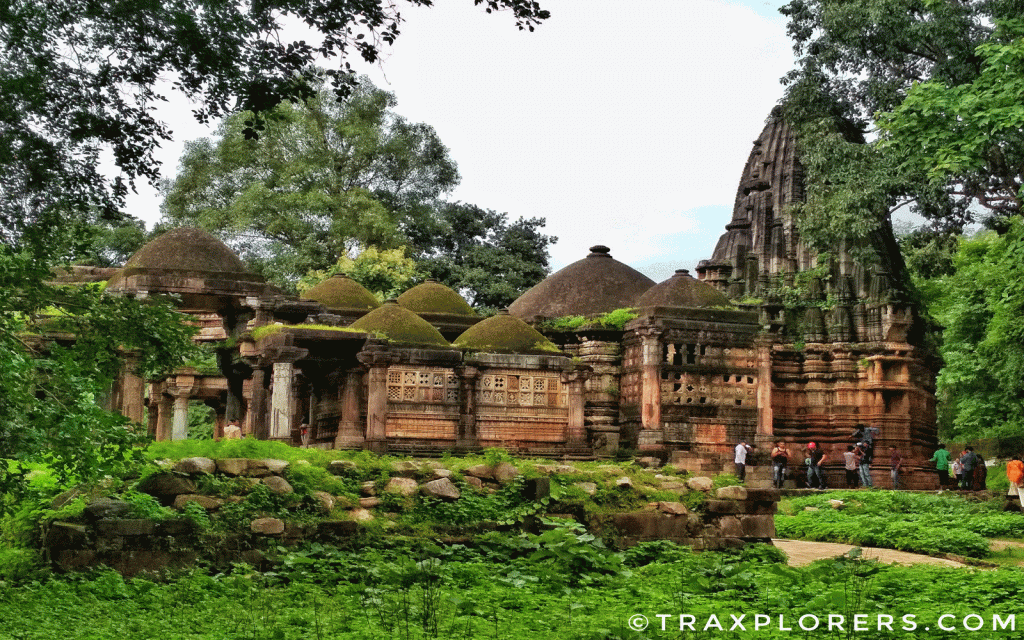 Location:
Polo forest is located in Vijaynagar at a distance of 153 km from Ahmedabad.
Best way to visit Polo Forest
Drive down in your own car/vehicle. Follow the GPS coordinates on Google maps.
Public transport for Polo Forest
There are many buses of state transport up to Idar town. From there you need to hire an autorickshaw or shared jeep up to Vijaynagar. Polo Forest is on the way to Vijayanagar.
Best Time to Visit Polo Forest
During monsoon season. The forest is lush green in the months of September to December.
Time required exploring Polo Forest
One would need minimum of 4-5 hours to explore Polo forest.
The main attractions of Polo Forest:
Harnav River
This one is the best sight for tranquillity lovers. It offers a breathtaking view of dense Polo forest. To get the best view, visit it during or right after monsoon. The river is flowing next to a hillock side by. Overall, you can get a majestic view.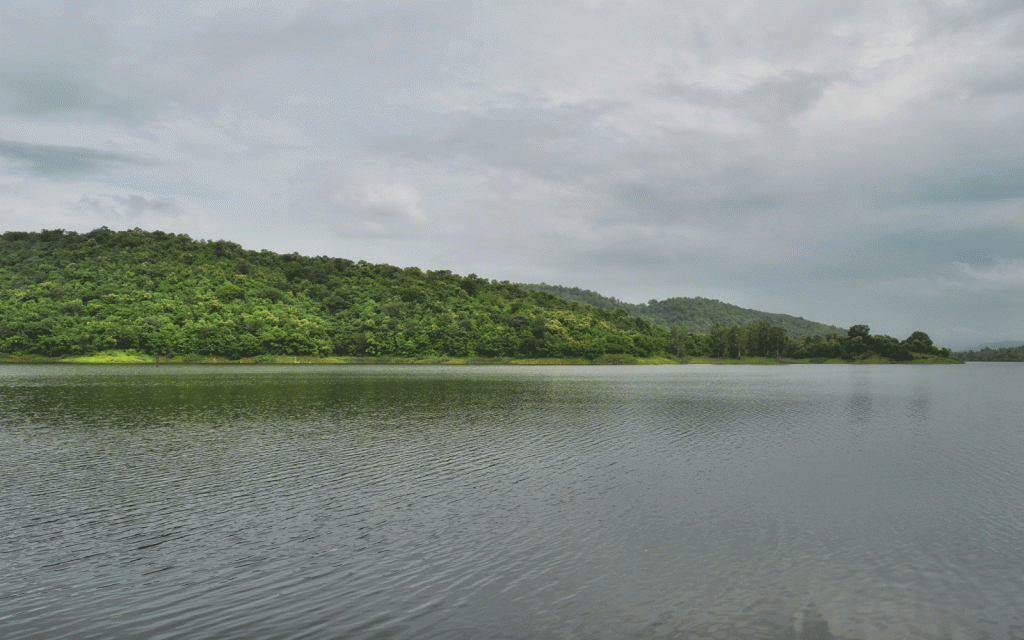 Harnav Dam
Harnav Dam built on Harnav River is a beautiful place for trekkers. The dam is on the upstream of Harnav River.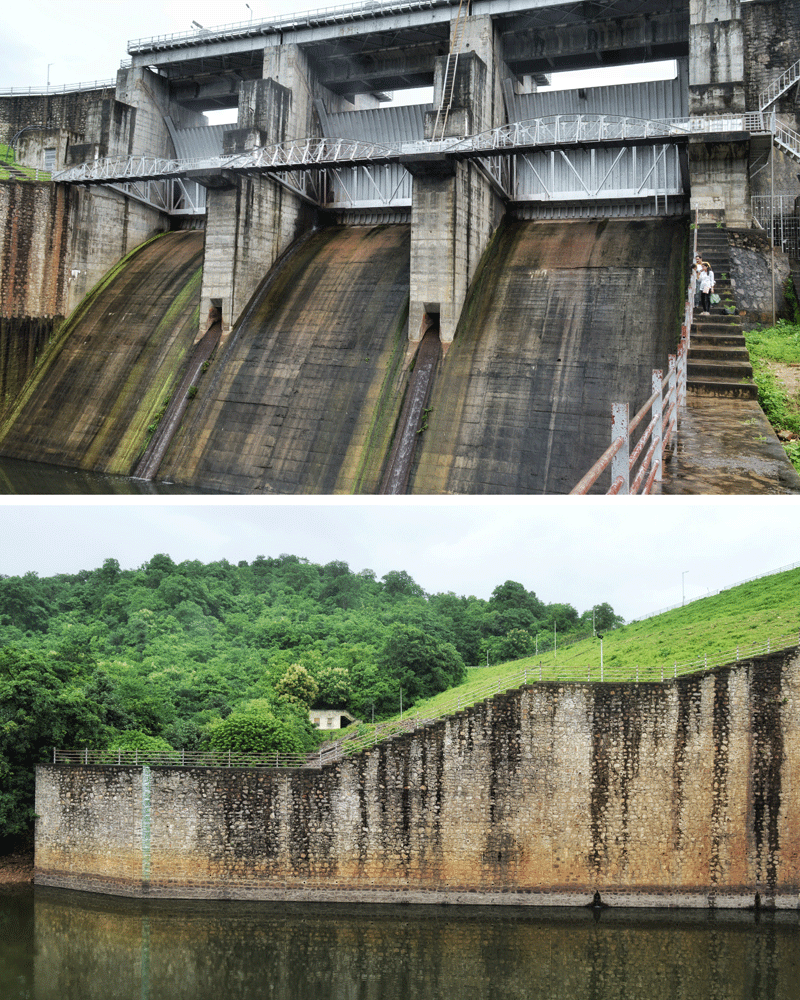 Polo Monuments
There are ruins of 15th century Hindu and Jain temples in polo forest. These temples are restored and managed by state archaeology department.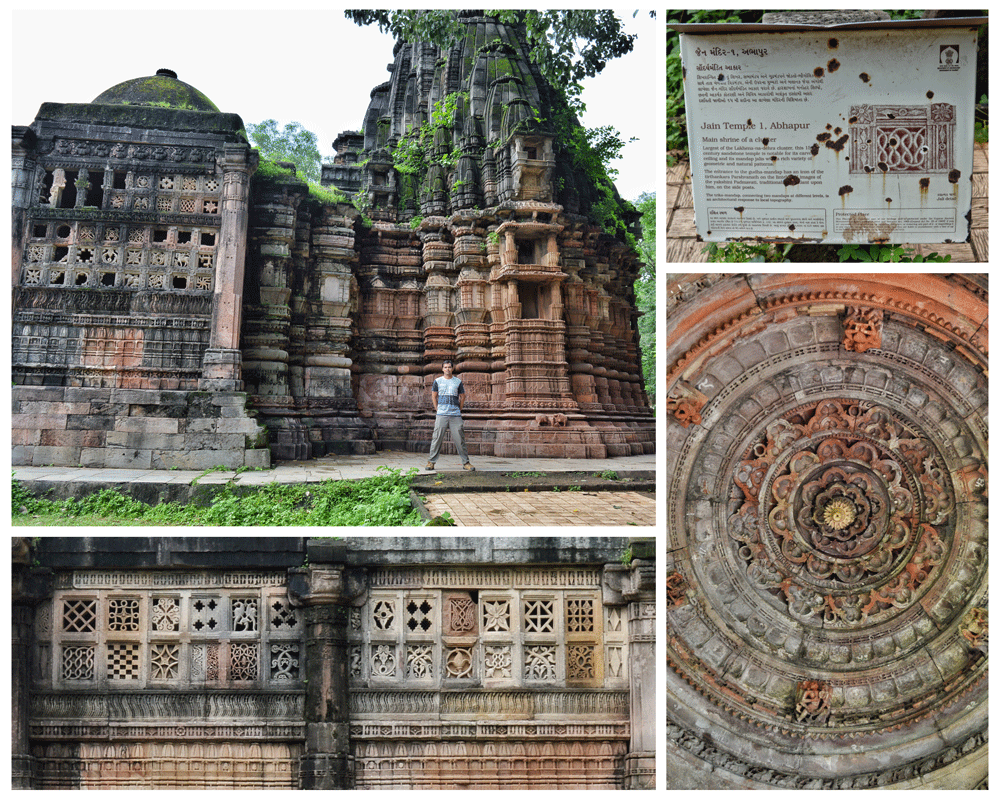 Jain Temple ruins
The temple is built in bricks and sandstone with well-carved ceiling and stone carvings with various geometric patterns. The pillars are beautifully carved and look similar to the temples in Mount Abu. The sculptures of deities are lost, only ruins are left in the temple.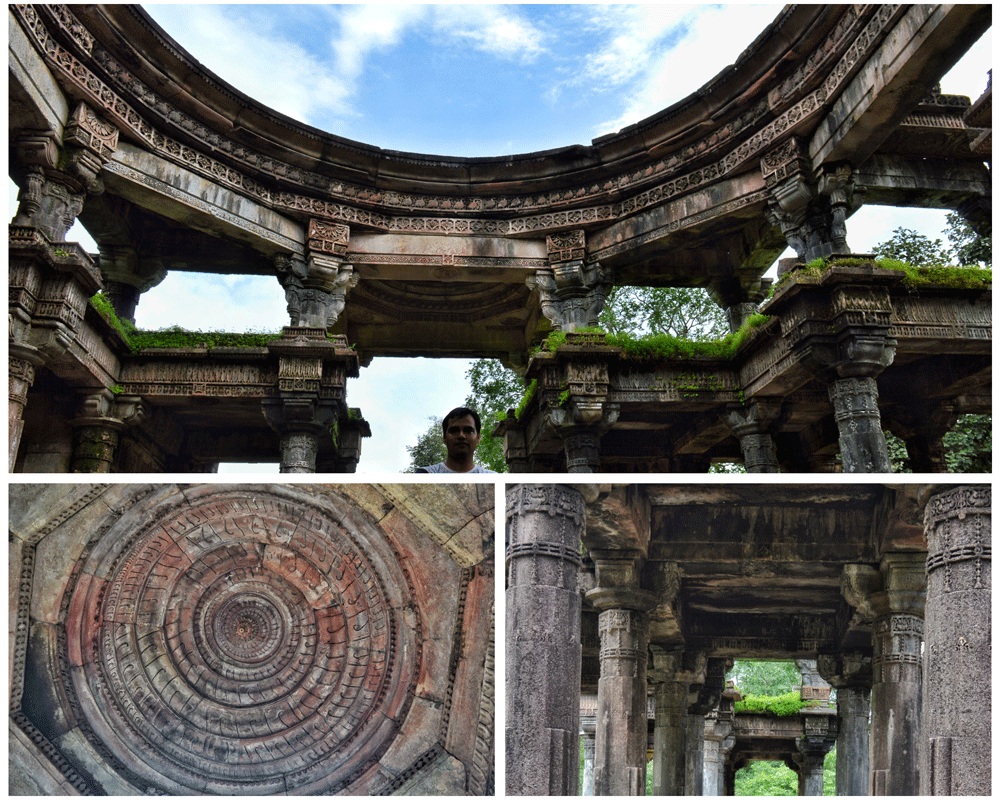 Ancient Shiva Temple ruins
It is also in dilapidated condition. Only pillar ruins and some structures are left there.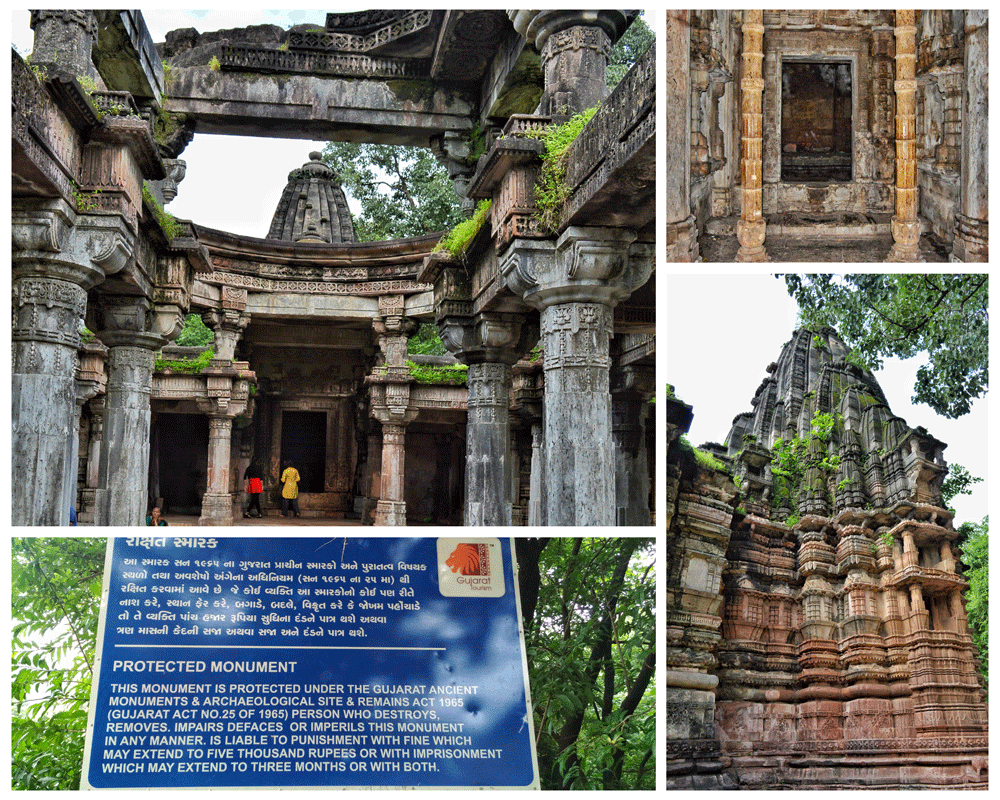 Campsite
It is for those who love adventure camping in the forest. There are some options available like Polo Forest Adventure Campsite, Polo Forest Resort, Polo Tent City & Resort, MWS Polo Hideaway, TrekON Campsite, and Polo Safari Lodge.
To check the tentative schedule of campsite of Gujarat tourism click here.
Trekking opportunity
Many groups provide trekking opportunities in the Polo forest. There are different packages available depending upon the day's choice like one day or two-day package for trekking. You can check it yourself according to your requirement and can book it from the campsites.
Accommodation
Resorts– There are few resorts in the Polo forest which has a luxury to budget options. An online booking option is also available.
Polo campsite– The campsite is operated by the Gujarat State forest department. You will need to book it in advance through Himmatnagar Forest Department.
Hotel options– There are few hotels with a high price range depending upon the season you are visiting.
Food
Very limited food options are available in the Polo forest. We carried our own food for our day excursion. So, depending on the time of visit, you have to rely on a few dhabas (makeshift stalls) only. Polo campsite has its own kitchen limited to their guests only.
Our Experience
We went to the Polo forest as a day excursion. This trip was in the month of August 2018. It was the day of the Indian festival Rakshabandhan. After performing the rituals and celebrating the festivity, we planned our venture into the Polo Forest. We drove by car into the forest. It was monsoon weather. Actually, it was the perfect time to visit the Polo forest. We had experienced a little bit on-off drizzling in between the whole day, which made our exploration into the forest more pleasant and memorable. Apart from ancient monuments, we loved our peaceful time near the bank of Harnav River, away from the hustle of visitors. There we had our lunch, which we brought from home.
We are fond of trekking and camping but the time constraint didn't allow us to stay there for longer. So, we started back to Gandhinagar after a peaceful tryst with nature.
Best moment of the Day
Time spent in tranquillity near the banks of Harnav River was the best moment of the day in the Polo forest. The River flowing through sideways of a hillock compiled the beauty of nature. The mesmerizing beauty perked up ourselves and we imbibed it totally.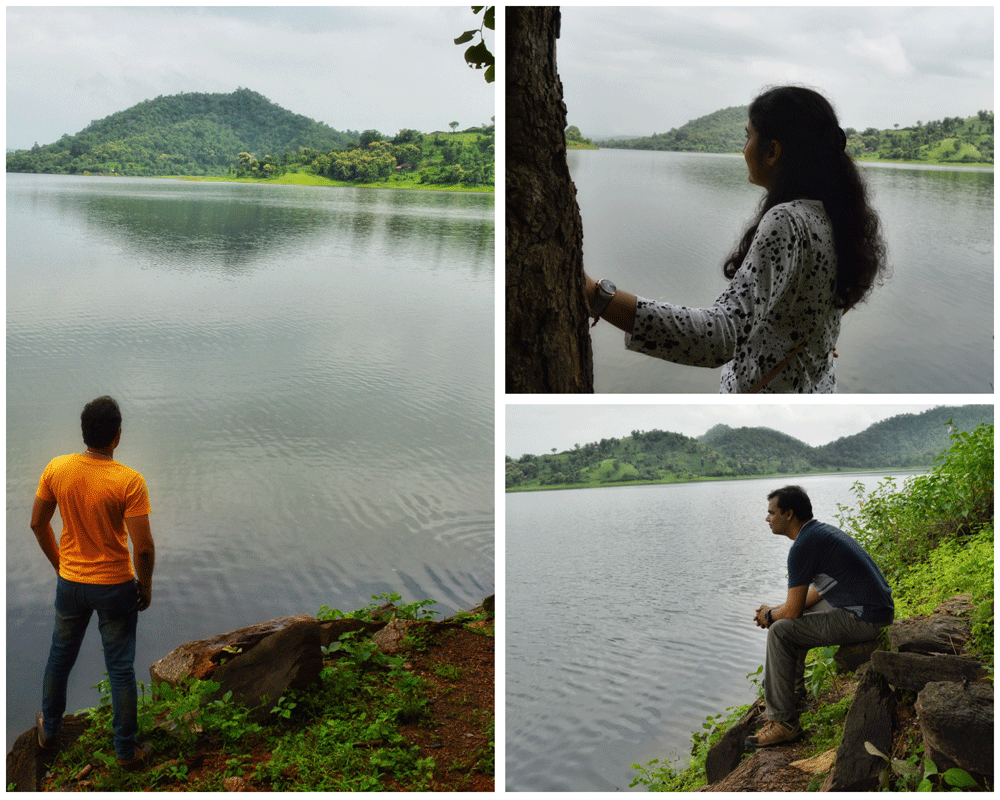 Get on a virtual tour of Polo Forest | Gujarat with us over here 😍👇
Pro Tips
Make sure to leave the polo forest before late evening if you have to go back via public transport.
Shared jeep from Idar to Polo Forest will charge a nominal price instead of a private autorickshaw.
Bring your own food for a day excursion as very few options are available.
If you are a nature lover then do spend some time near Harnav River. This would take a few steps to walk uphill beyond the popular spot of people.
Polo Festival/ Polo Utsav
Every year (in the months of Jan-March) Gujarat government organizes the Polo Festival which includes adventure activities like cycling, camping, trekking, and many more. There is a Polo tent city set up in the Polo forest where you can stay and enjoy Polo Festival.
Like it? Pin it. Share it. Spread some love. Thanks!❤️👍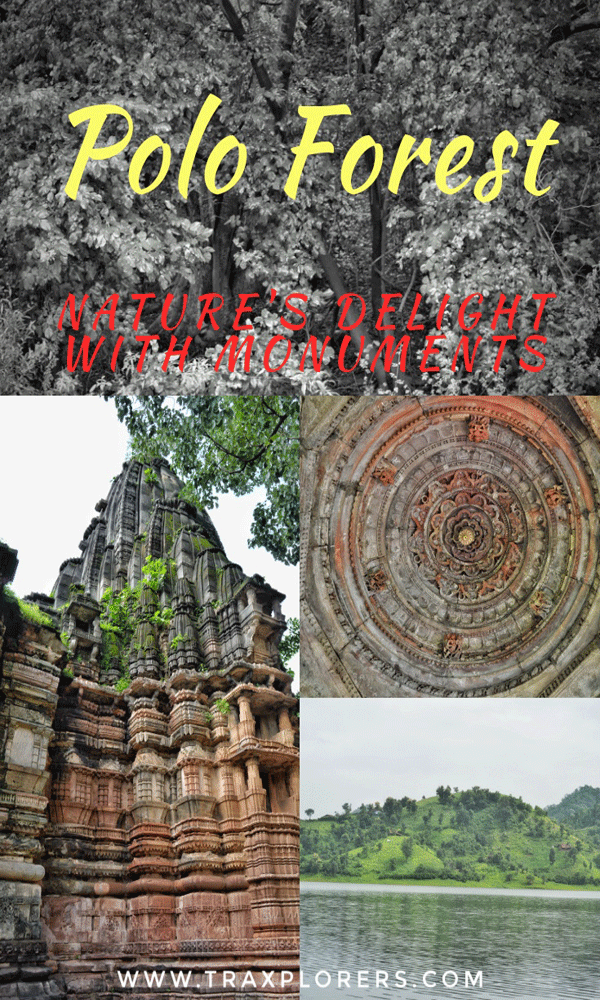 DISCLAIMER: Some links on this site contain affiliate links, meaning if you book or buy something through one of these links, we may earn a small commission (at no extra cost to you). Thank you for supporting this website.
Terms & Conditions: ©Unauthorized use and/or duplication of any material (text and/or images) without consent from this site's author and/or owner are strictly prohibited. Links and excerpts may be used provided that full credit is given to Traxplorers or Supriya Bhardwaj with specific and appropriate direction to the original content.