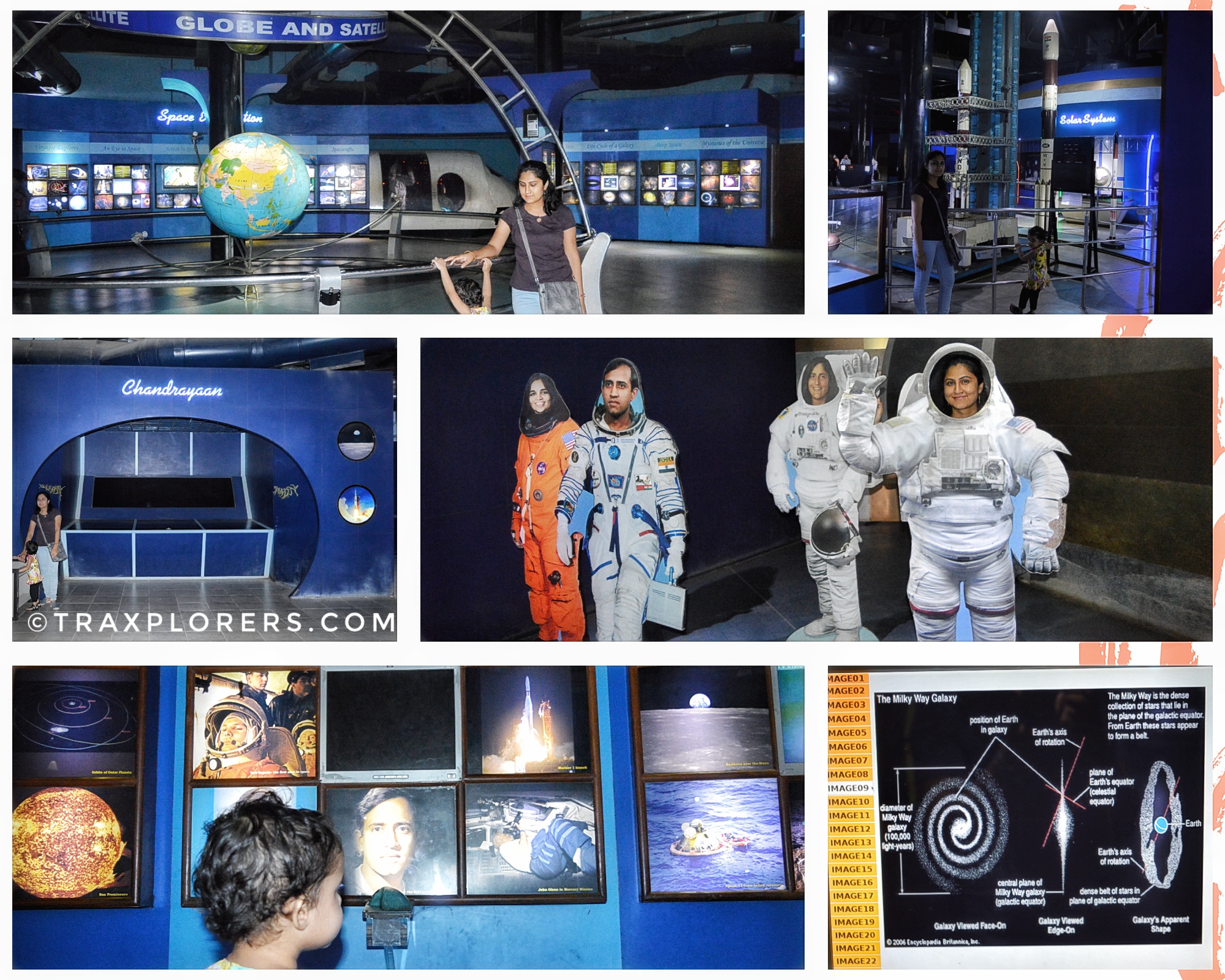 Gujarat Science City: Time to Gain Fun & Knowledge All Together
Gujarat Science City
The science city, as fairly described by the name is a great place to have knowledge and learn about the whole scientific world around us. It is not only a place to attain knowledge but also gives an environment to have fun while learning about the miracles of science and our planet earth. Moreover, Gujarat Science City is a place to attain knowledge about the science behind every worldly phenomenon as well as scientific existence beyond the mother earth in outer space.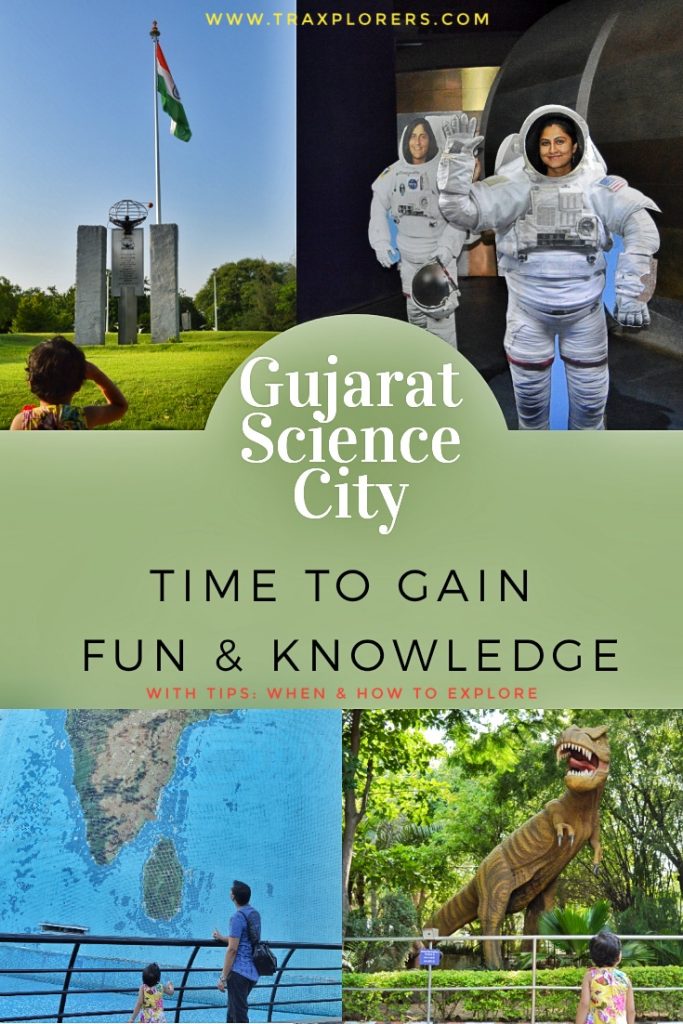 Location
Gujarat Science City is located on Sarkhej - Gandhinagar highway and is 11.5 km from the center of Ahmedabad.
How to Reach
Once you are in Ahmedabad, you can travel to Gujarat Science City by your own vehicle, tourist bus or you can travel by hiring a local cab/auto. The place is well connected with proper signage and is an easily accessible destination.
Attractions of Gujarat Science City
IMAX 3D Theatre
IMAX- The world's largest film format with four 3D movies taking your imagination to new dimensions.
The IMAX 3D movies are provided with Dolby sound in these theatres. Following are the movies with show timings are being shown in 3D theatre of the Gujarat Science City:
Show Timings: 2:00 PM (Monday to Friday)
2:00 PM and 7:00 PM (Saturday & Sunday)
Show Timings: 4:00 PM (All days)
Island of Lemurs: Madagascar
Show Timings: 6:00 PM (Monday to Friday)
12:00 PM and 6:00 PM (Saturday & Sunday)
Show Timings: 1:00 PM and 5:00 PM (All days)
Disclaimer: The 3D movies are subjected to change with time.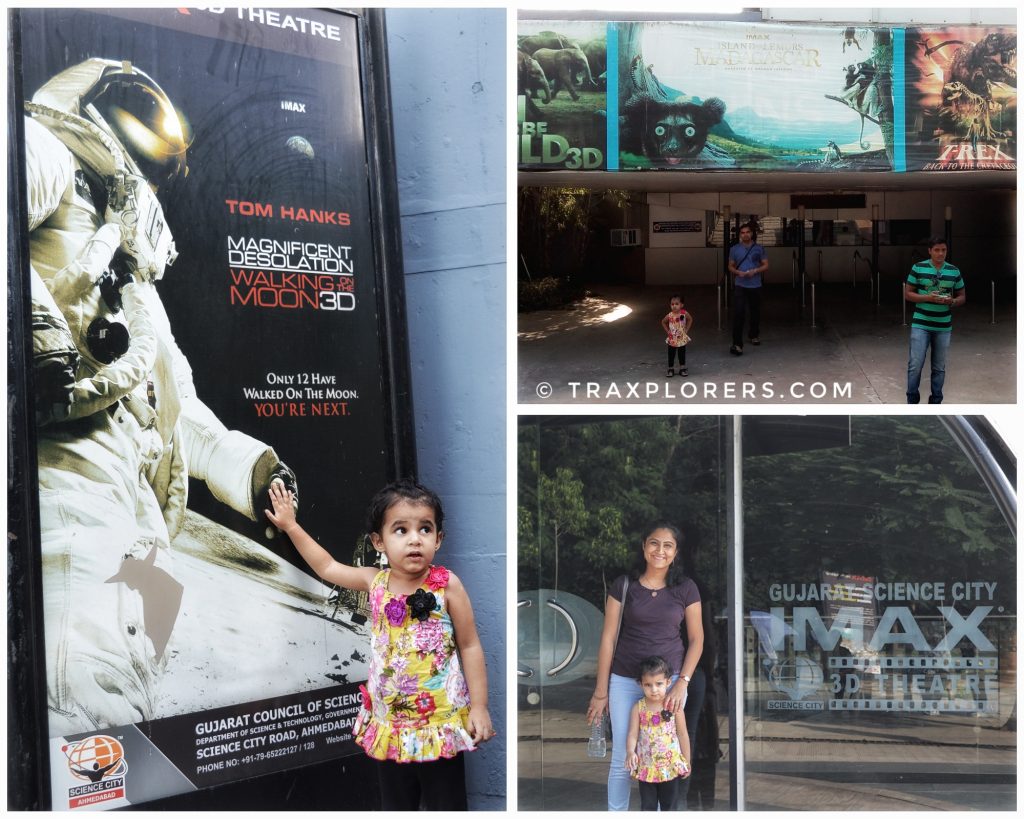 2. Hall of Space & Science
Hall of Science displays all the successful models in science that made an impact and changed the future of humanity.
Hall of Space brings a journey through Solar System. A thrilling experience of a mission to Mars ride takes you to the outside world.
3. The Planetarium- Planet Earth Pavilion
The Planetarium features the facts of planet earth and its resources. This is also to spread awareness about natural disasters like volcanoes, landslides, seismic tremors, etc.
4. The Musical Fountain
The dancing fountain with music and light work is the attraction available for the evening only.
Show timings: There are total three shows at 6:30, 7:00, & 7:30 PM
5. Simulator Rides
Gujarat Science City provides simulations in the form of simulator rides. They are some of the fun rides available and last for 20 minutes.
Other Attractions include Life Science Park, Energy Park, and Nature Park.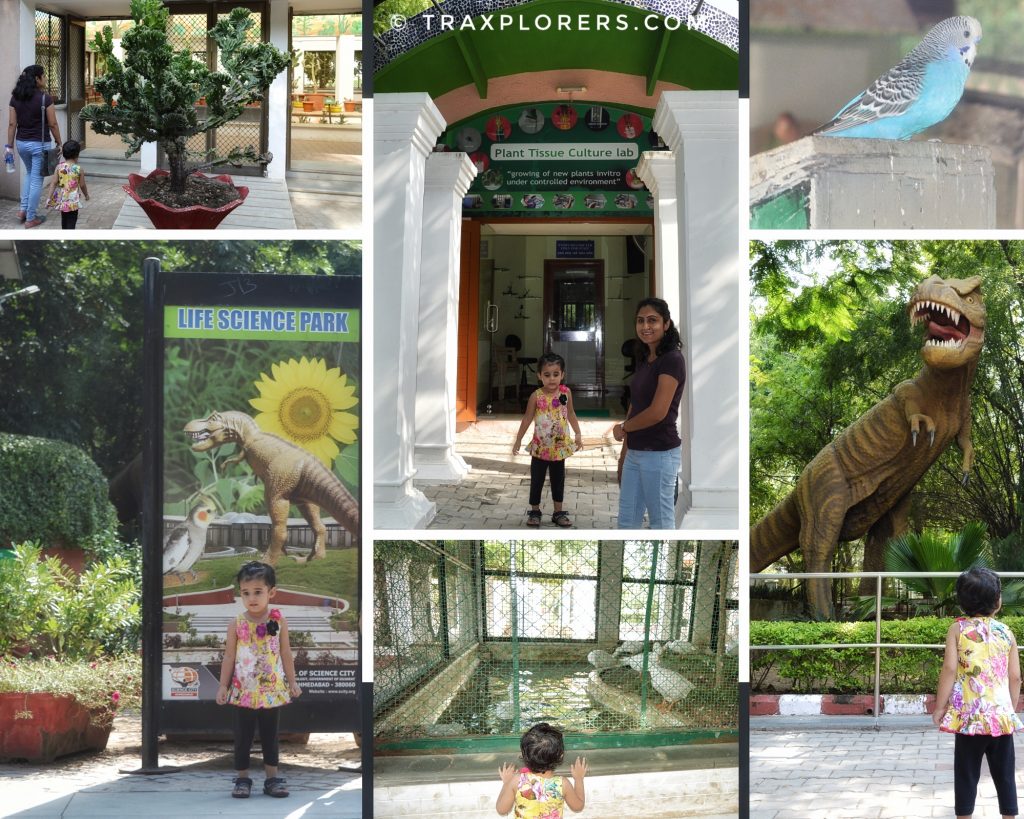 Opening Hours
All days of week from 10:30 AM to 7:30 PM
Entry Fee: Tickets
Rs.20/- for adults (Including Hall of Science & Hall of Space, Energy Park, Life Science Park)
Rs.10/- for children (Including Hall of Science & Hall of Space, Energy Park, Life Science Park)
Rs.125/- per person IMAX 3D Film
Rs.20/- per person Musical Fountain
Rs.25/- per person Thrill Ride
Rs.15/- per person Planetarium
Rs.30/- per person Mission to Mars Ride
Parking Facility
Parking facility is available inside the Gujarat Science City.
Parking fee: Rs.5/- for 2/3 wheeler
Rs.10/- for 4 wheeler
Rs.25/- for Buses
Why visit Gujarat Science City?
This place is well suitable to visit with family, kids, and students. Here are some points to consider for planning a visit.
Knowledgeable and Adventurous
It is a perfect place to take your young kids to get information about Science and Space in an interesting way. Furthermore, one must go for the thrill ride in a spaceship to Mars and feel the fun with family.
Good place for students
There are many science models in working conditions to acquire knowledge. Students can get their hands on working experimental models.
Learning experience for curious kids
This place provides a great learning opportunity for young and curious kids. There is a lot to learn about science and nature. The young kids can grasp the concepts of science with physical demonstration provided in the science city.
Must visit with kids
This place is huge and has a fantastic display of space-related activities, the prototype of rockets. There are two theatres providing information related to planet earth and space which will definitely hold you tightly.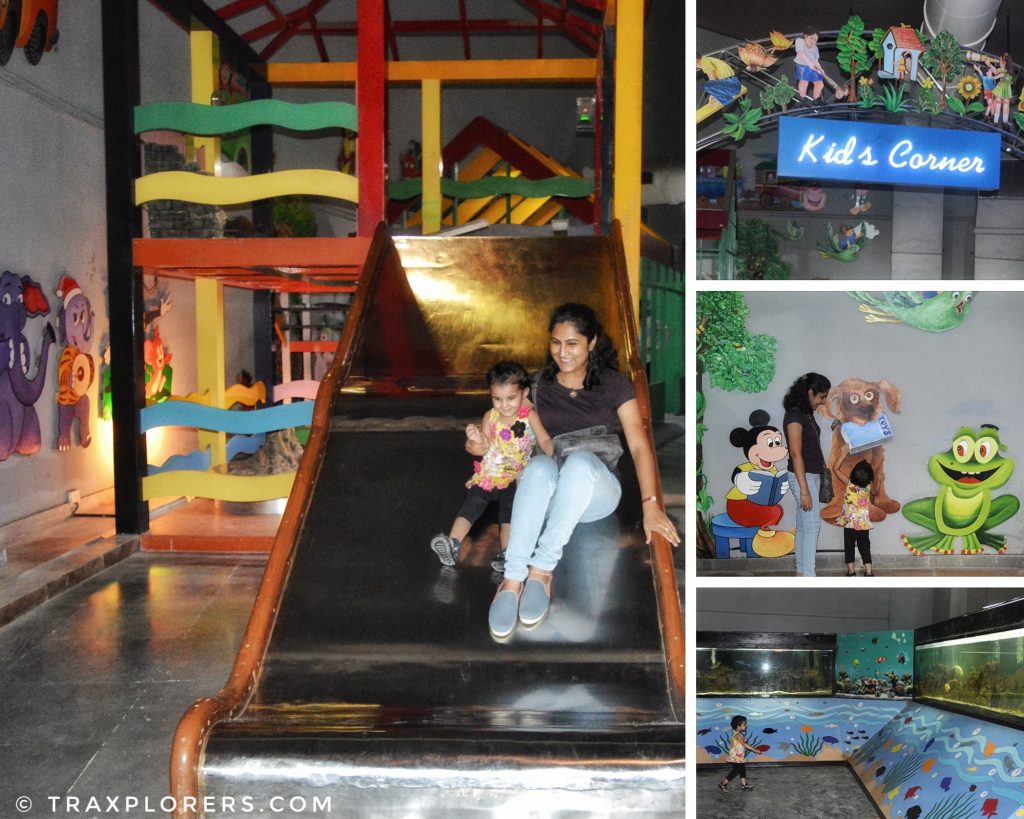 Our experience at Gujarat Science city
A good informative day in the Science city
One thing that struck us immediately was the ample space. They have sprawling premises with exhibits and attractions spread across. Walking around in the sultry weather of Ahmedabad was a challenge but that was the only downside.
So, what was worthful?
The 3 D IMAX theatre

- It is one of the very few IMAX theatres in India. We watched 'Walking on the moon'. The Dolby sound system was a great experience. It was worthful spending your money on this.

The Simulator thrill ride

- with 4 D experience of a roller coaster.

Hall of Science

- It was good for kids as it expose the kids to effects of sound, light, water, air with various hands on experiments.

Hall of Space

- The exhibits were clearly laid out on the wall with color screens that documented pictures from the earliest space explorations.
Each such exhibit has around 8 or 10 color screens and the best part was the middle screen which was an interactive display where one can use the mouse and play various related video clips. We thought that was brilliant. One can easily spend a couple of hours just in Hall of Space.
Of special mention is a section called 'India in Space' that documents India's space missions and various Vehicles (ASLV, PSLV and GSLV).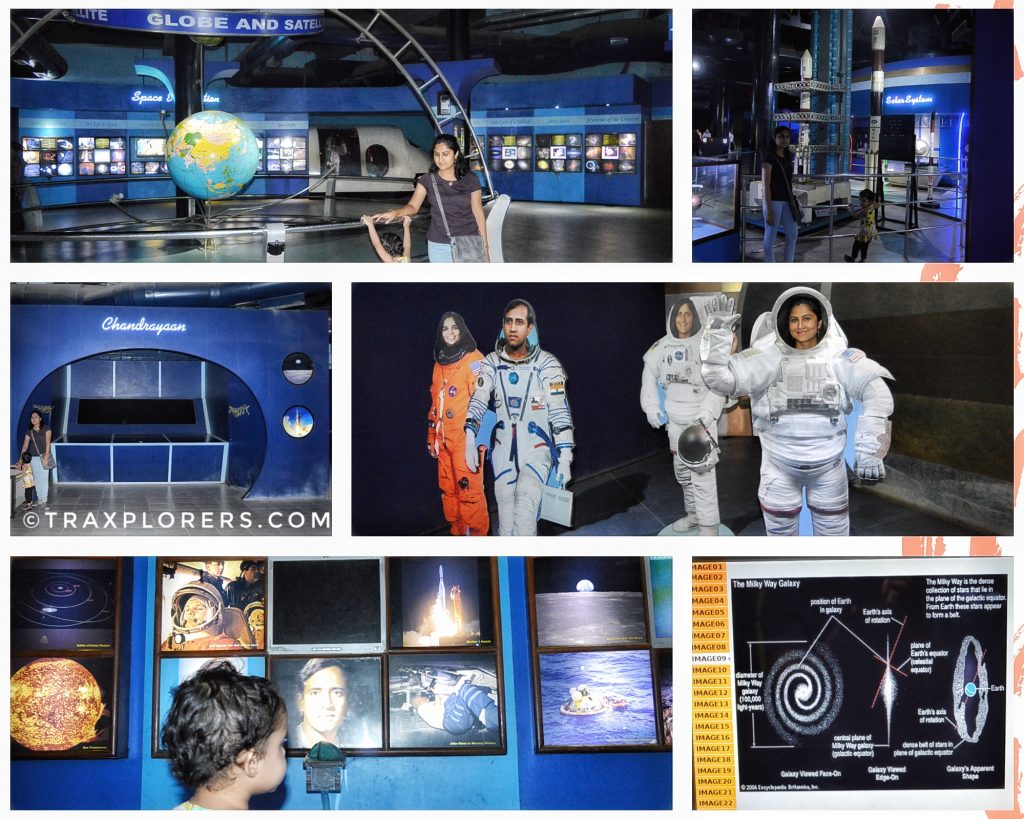 5. Planet Earth pavilion- This was another stand-out piece. The entire pavilion is inside a huge 6-7 storeys high 'Globe' with different levels inside depicting evolution, dinosaurs to early man, minerals, Oil and natural gas with a small replica of Bombay High showing how oil is extracted, then a replica of a refinery.
They also have a full floor for human anatomy.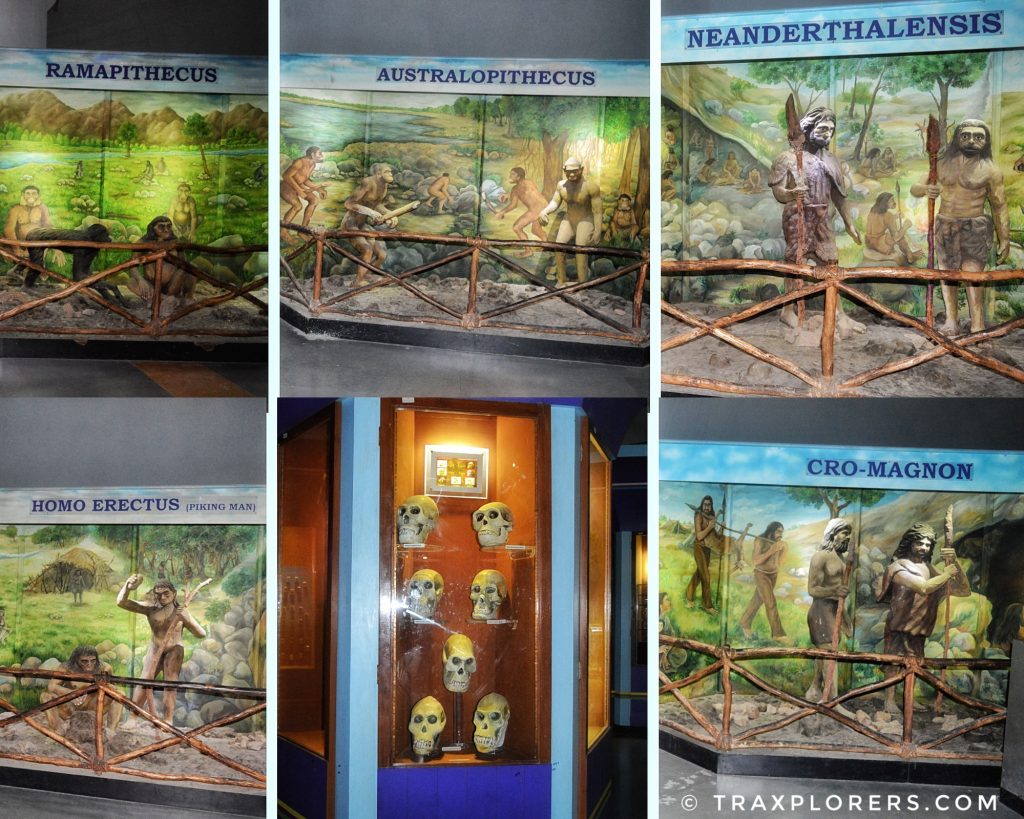 There were more exhibits spread across, but we did not get enough time.
Of special mention is their Souvenir Shop, rather an awesome Science tools, books, and toys shop. You'll find even School projects like hydraulics.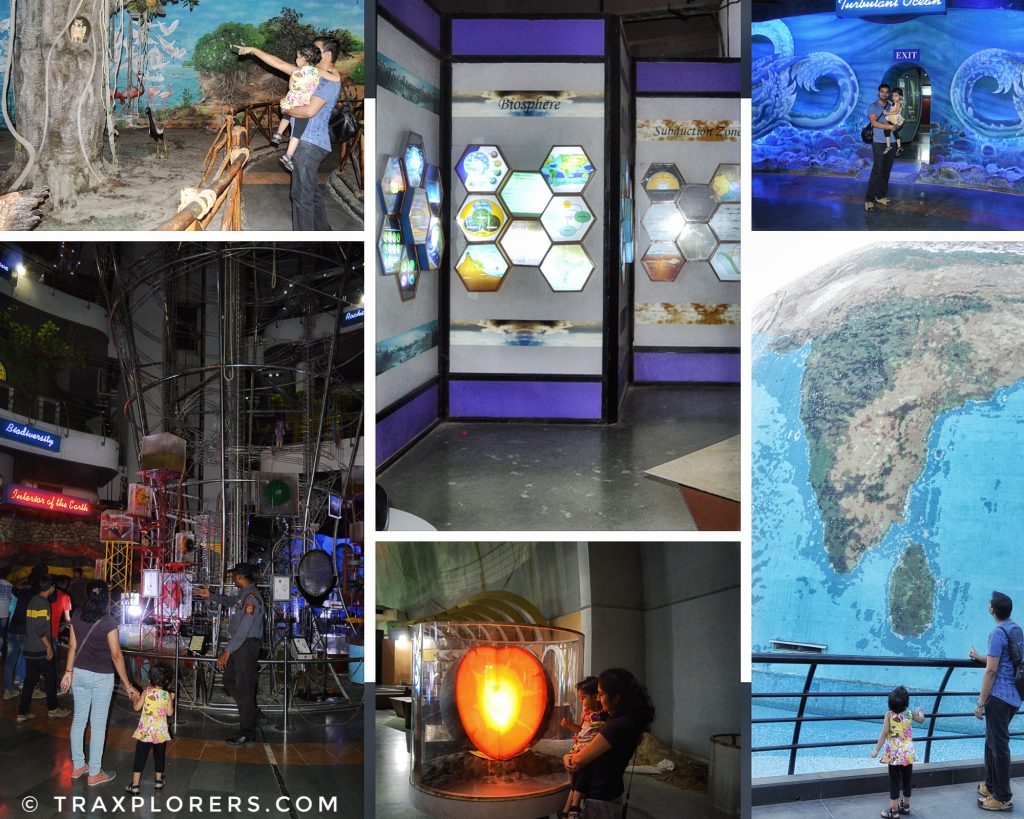 6. Musical Fountain Show (Evening only)
We missed the evening musical fountain show as we got late.
Keep a full day if you are visiting. You are going to need it.
Food inside the premises was not so great but workable. There is a Subway and McDonald's right across the road.
Overall, Gujarat Science City is a fantastic place to explore. This works well for kids as well as adults too. A must visit place once you are in Ahmedabad.
Things to keep in mind before visiting Gujarat Science City
IMAX movie lasts for 40-45 minutes and the theatre houses around 650 seats. So, it is advisable to book a movie ticket in advance.
Gujarat Science City is open throughout the year but the best season to visit is winter.
One must keep a full day to explore the whole premises of Science City.
The musical fountain show starts in the evening only. So, one must keep it in mind and plan the schedule accordingly.
One can also book tickets in advance from the official website of Gujarat Science City to enjoy a hassle-free experience.
Suggested Read: 20 Best kids friendly places to visit in Ahmedabad
Hope you liked it. Must visit and share your experience with us. For now, don't forget to share this. Pin it to save and read later. Thanks!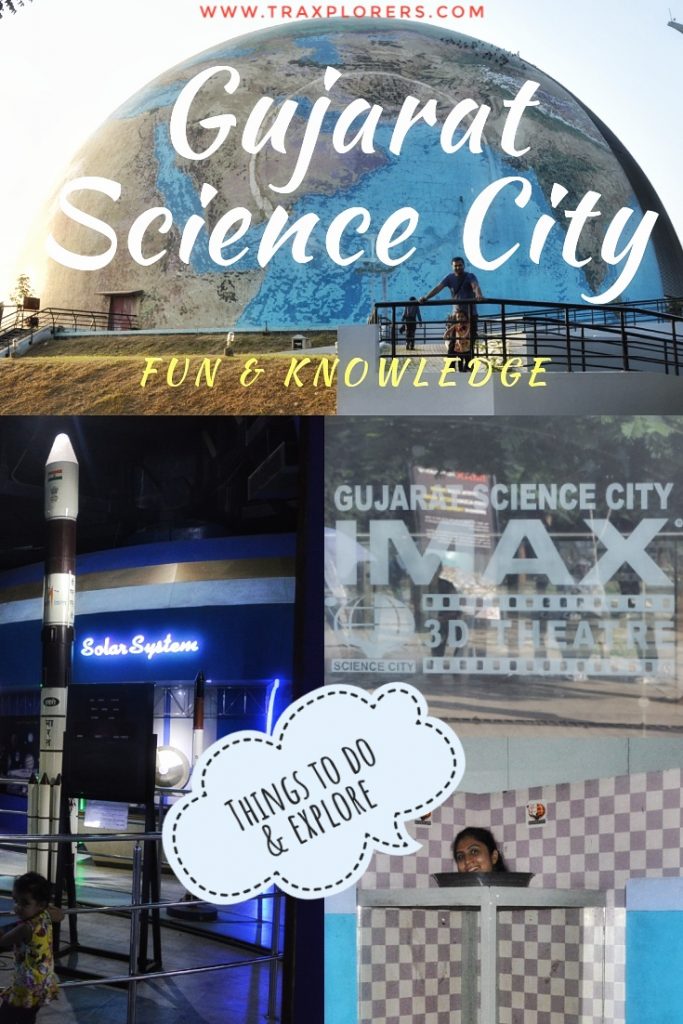 DISCLAIMER: Some links on this site contain affiliate links, meaning if you book or buy something through one of these links, we may earn a small commission (at no extra cost to you). Thank you for supporting this website.
Terms & Conditions: ©Unauthorized use and/or duplication of any material (text and/or images) without consent from this site's author and/or owner are strictly prohibited. Links and excerpts may be used provided that full credit is given to Traxplorers or Supriya Bhardwaj with specific and appropriate direction to the original content.
Tagged Ahmedabad, Education & Fun, Fun & Knowledge, Gujarat, Gujarat Science City, Hall of Science, Hall of Space, IMAX 3D theatre, India Travel, Life Science Park, Musical fountain, Must visit in Ahmedabad, Nature Park, Places to visit with Kids, Planet Earth, Planetarium, Science & Fun, Simulator ride