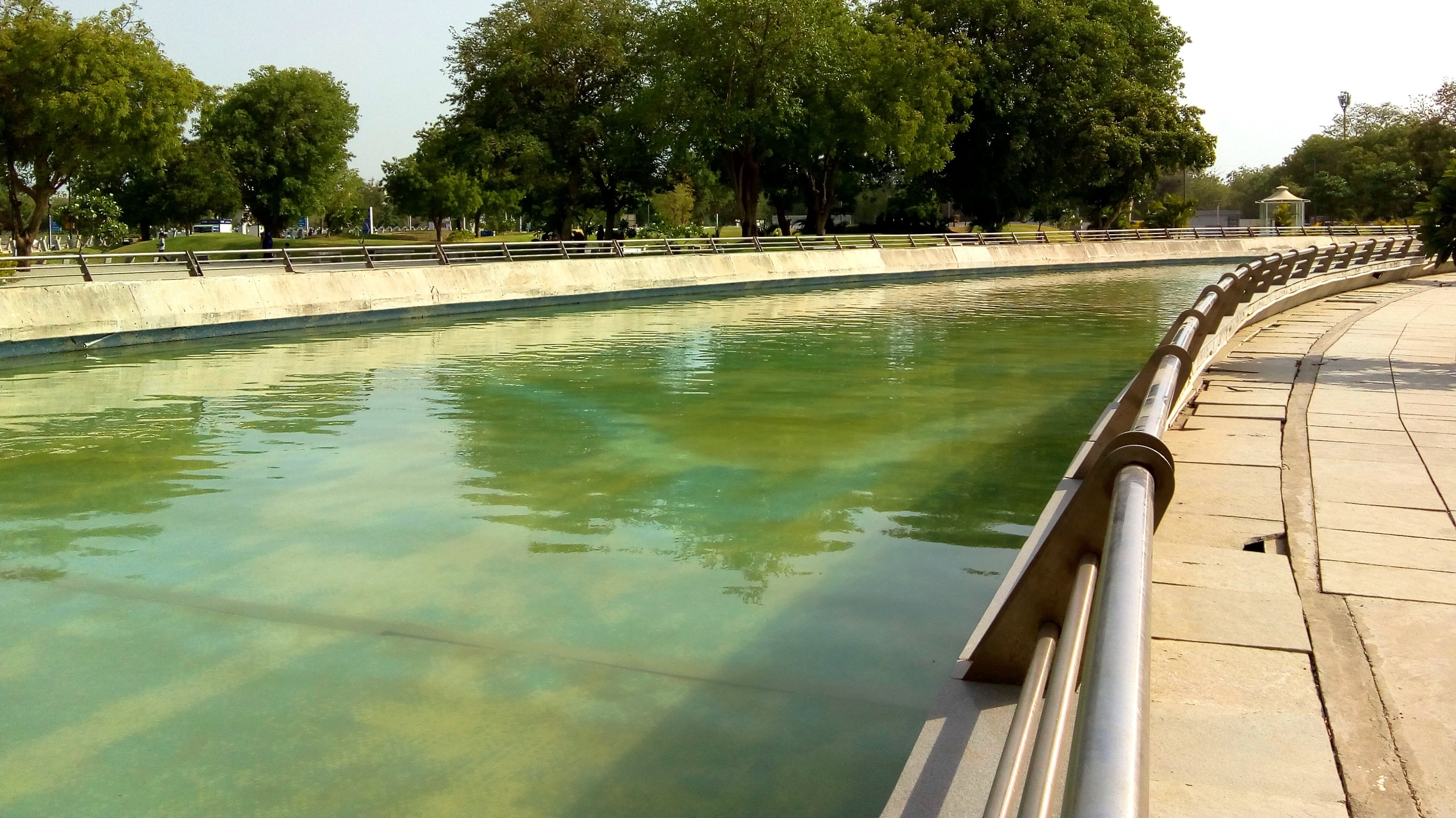 Gandhinagar- Capital & Smart City of Gujarat. How well you know?
---

Gandhinagar: Capital & Smart City of Gujarat
Gandhinagar, capital of the state Gujarat listed among potential 100 smart cities under smart city mission by the Ministry of Urban Development. Of course, it is a planned city with 30 sectors, trees on both sides of the road, and markets along with beautiful gardens. It is an educational hub with several colleges, institutes, and universities. Let's have a real-time experience of living in Gandhinagar. 🙂
---
What is it like to be in the city?
We have been living in the city for the last two years and acquainted well with the city hustle. Before coming to Gandhinagar, we had lived in Chandigarh (another very well planned city and Union Territory of India). Obviously, we would be comparing life in both cities. No doubt, Gandhinagar city plan is greatly influenced by The City Beautiful- Chandigarh.
We have found certain things quite impressive but at the same time, few things are heads up for the city- Gandhinagar. 🧐 Let's find out!
---
1. Impressive Architectural Beauty: Akshardham Temple
Swaminarayan Akshardham is a large Hindu Temple complex inspired by Lord Swaminarayan. The complex was built over 13 years and is dedicated to the life of Swaminarayan and his teachings. The Temple complex is spread in 23-acre land and is built from Rajasthani pink sandstone.
Main Attractions–
The Focal point of Temple: The central chamber of Temple has a seven-foot gold leafed sacred idol of Lord Swaminarayan. No steel or iron has been used in the Temple. There are many carved pillars, domes, balconies, and sculpted figures.
Abhishek Mandapam: This is an area designated for all visitors to perform Abhishek on murti of a Yogic form of Swaminarayan.
Exhibition Hall: There are five exhibition halls to explore various themes in Hinduism with audio-visual presentations.
Laser light & Sound Water Show: The show's title is Sat-Chit-Anand Water Show which is an interpretative performance of Nachiketa (son of a rishi named Udalak), translates to Truth-Knowledge-Bliss. This show brings to life an age-old tale from 'Kathopanishad'. The story offers lessons of living by principles, realizing one's true self, perseverance in the face of difficulties. This is a vibrant show of water fountains, fire explosions, laser projections, music and live performances by the two actors. It lasts for 45 minutes and starts every evening at 7:30 PM, except on Mondays.
Sahajanand Van: There is 15 acre garden with lots of attractions including fountains, waterfalls, rock arrangements, plant nursery, and sculptures of Lord Vishnu, Lord Shiva, Sun chariot, Lord Swaminarayan, spot depicting holy rivers Ganga, Yamuna, and Saraswati.
---
No camera and mobile phones or any other electronic devices are allowed inside the complex. However, you are allowed to take your wallet.
If you want your photograph in front of Akshardham Temple then a paid photography counter is available inside the complex.
At Abhishek mandapam, visitors are allowed to perform abhishek on murti after getting a proper fee receipt from the counter available.
---
Facilities:
Parking Facility- Paid
Food Court- Vegetarian only
Cloakroom- free
Wheel Chairs- Free
Restrooms
Timings:
Temple Entry– 9:30 AM to 7:30 PM
Exhibitions- 10:00 Am to 5:30 PM
Abhishek Mandapam- 10:00 AM to 7:00 PM
Water Show– After sunset 7:30 PM (Currently)
Tuesday to Sunday (Monday closed)
Entry Fee:
Exhibition– Rs.60/- (adults)
Rs.40/- (children)
Water Show– Rs.90/- (adult),
Rs.60/- (children 3-11 years)
Address: Sector 20, 'J' Road, Gandhinagar – 382 020 Gujarat, India.
---
2. Indroda Nature Park
This is the best place for a morning walk and Boon to photographers. The nature park is a perfect place for a family picnic, bird watchers, wildlife Seekers. This Park is basically an initiative by the Forest Department of Gandhinagar to conserve the natural environment.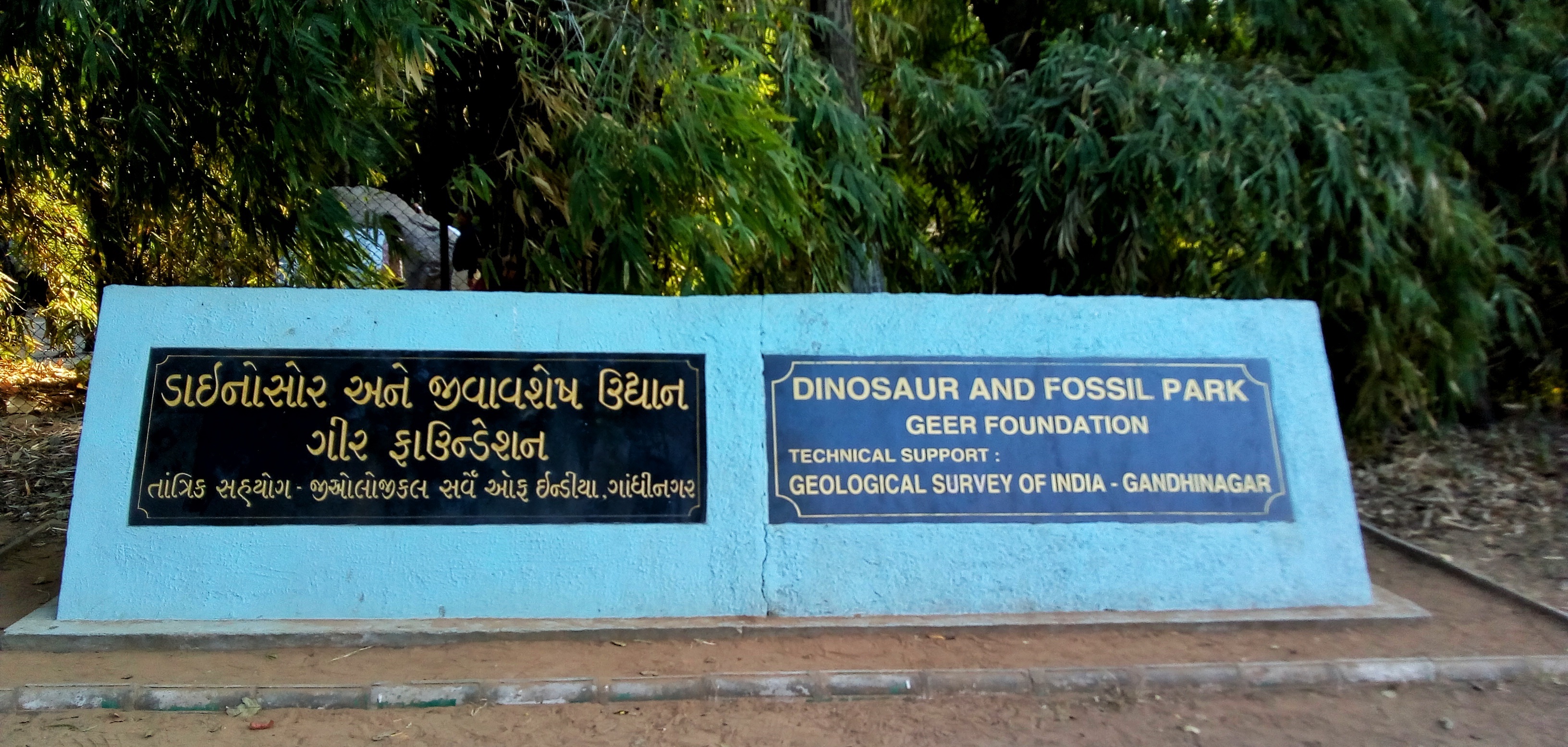 What to expect?
Dinosaur & Fossil Park– It is run by Gujarat Ecological & Research Foundation (GEER). Also known as Jurassic park of India. The park displays Dinosaur life-size models with details of each period in which they existed along with displays of eggs and fossils.
Wilderness Park– Innumerable number of species of birds, reptiles, Nilgais (blue bull), monkeys, and peacocks can be seen in its vast forest.
Skeleton of Sea creatures– There is a skeleton of blue whale and dolphin at display in the park.
Other things– There are a botanical garden, amphitheater, and camping facilities inside the park.
⇒ Watch the video exploring Indroda Nature Park here 👇
---
Timings: 8:00 AM to 6:00 PM (except Monday)
Entry fee: Rs.30/- (above 12 years)
Rs.15/- (5-12 years)
Rs.8/- (school students)
Address: GEER Foundation, Deer Park, Indroda Village, J road, Gandhinagar, Gujarat
---
3. Road Plan
The roads of Gandhinagar are well planned and beautifully maintained. There are attractive circles named after Gujarati alphabets. All the roads are accompanied by trees and flowering plants. Service roads along with the main road facilitate good and efficient commuting.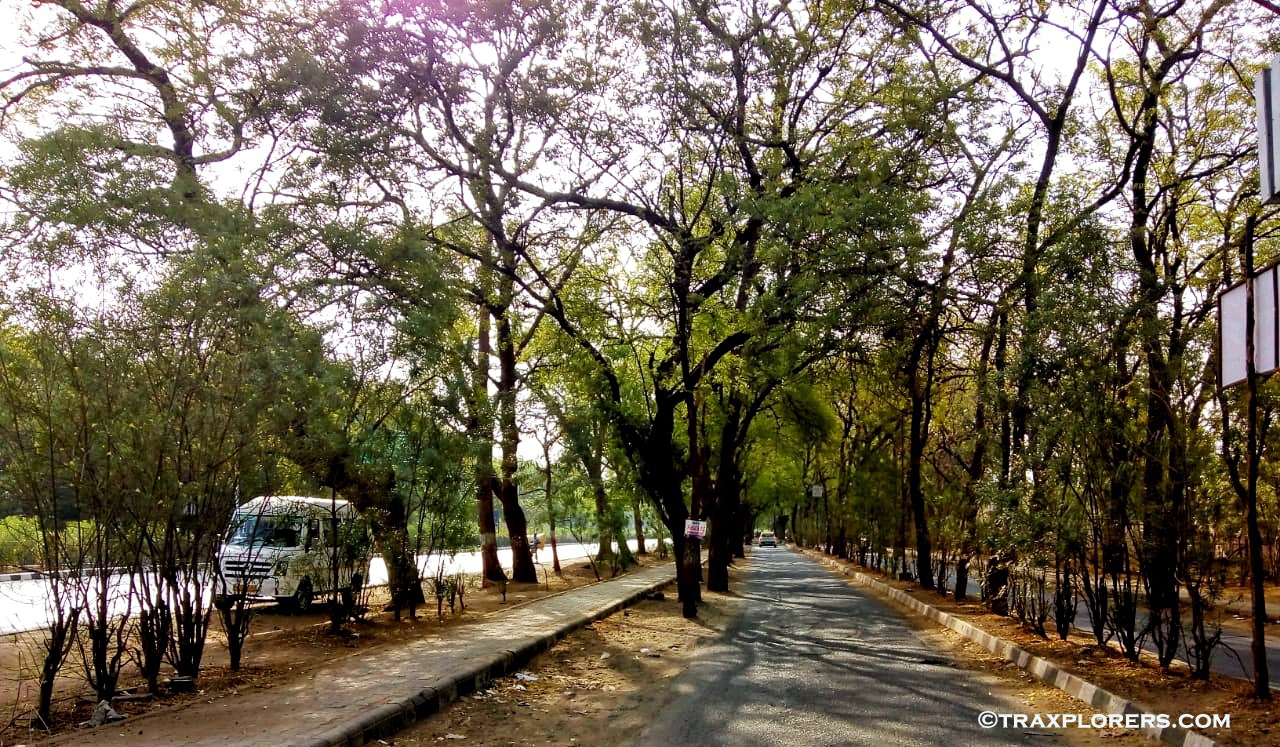 ---
No doubt the roads are beautiful and well planned in the city but it failed in maintaining traffic rules. Nobody follows traffic signals, none bothers about wearing seat belts or helmets while driving. 🤐
But at the same time, RTO (Regional Transport Office) of the city conducts strict driving tests before issuing a driving license.
---
4. Gardens/Children Parks
This green park is suitable for families and couples. It is perfectly located along the bank of Sabarmati River. Beautifully decorated with flowering plants, green grass, walking track, benches to sit, open gym facility and Children Park.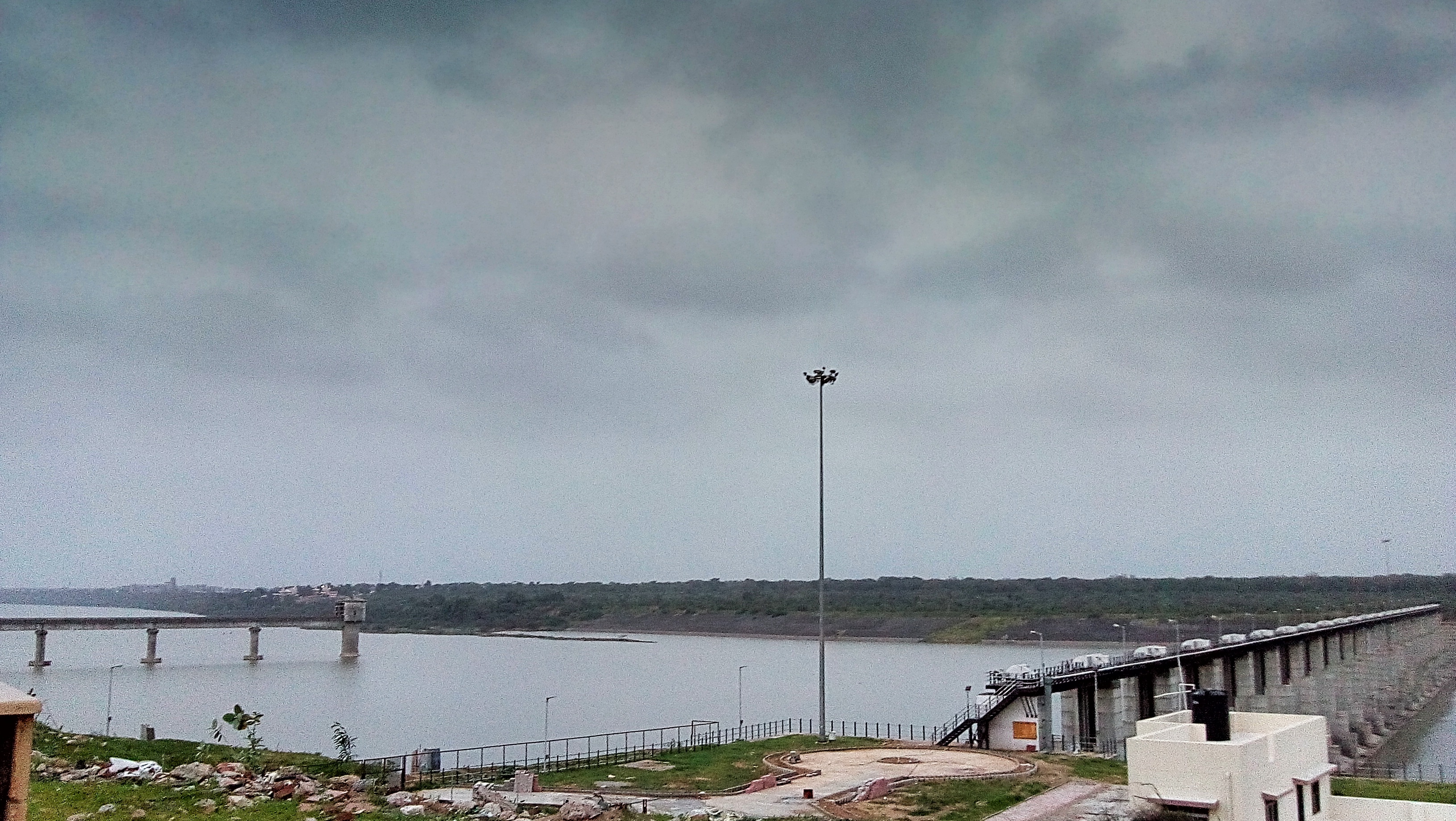 Timings: 8:00 AM to 7:00 PM
Entry: Free
Address: Sector 9, Indroda Village | Near Sabarmati River, Gandhinagar 382010, India.
---
It is the oldest park in Gandhinagar and is good for families. There is a children park and toy train ride for all. It is a quite spacious garden. There is also a boating facility in a pond inside the park. To take a toy train ride one must reach before 7 PM.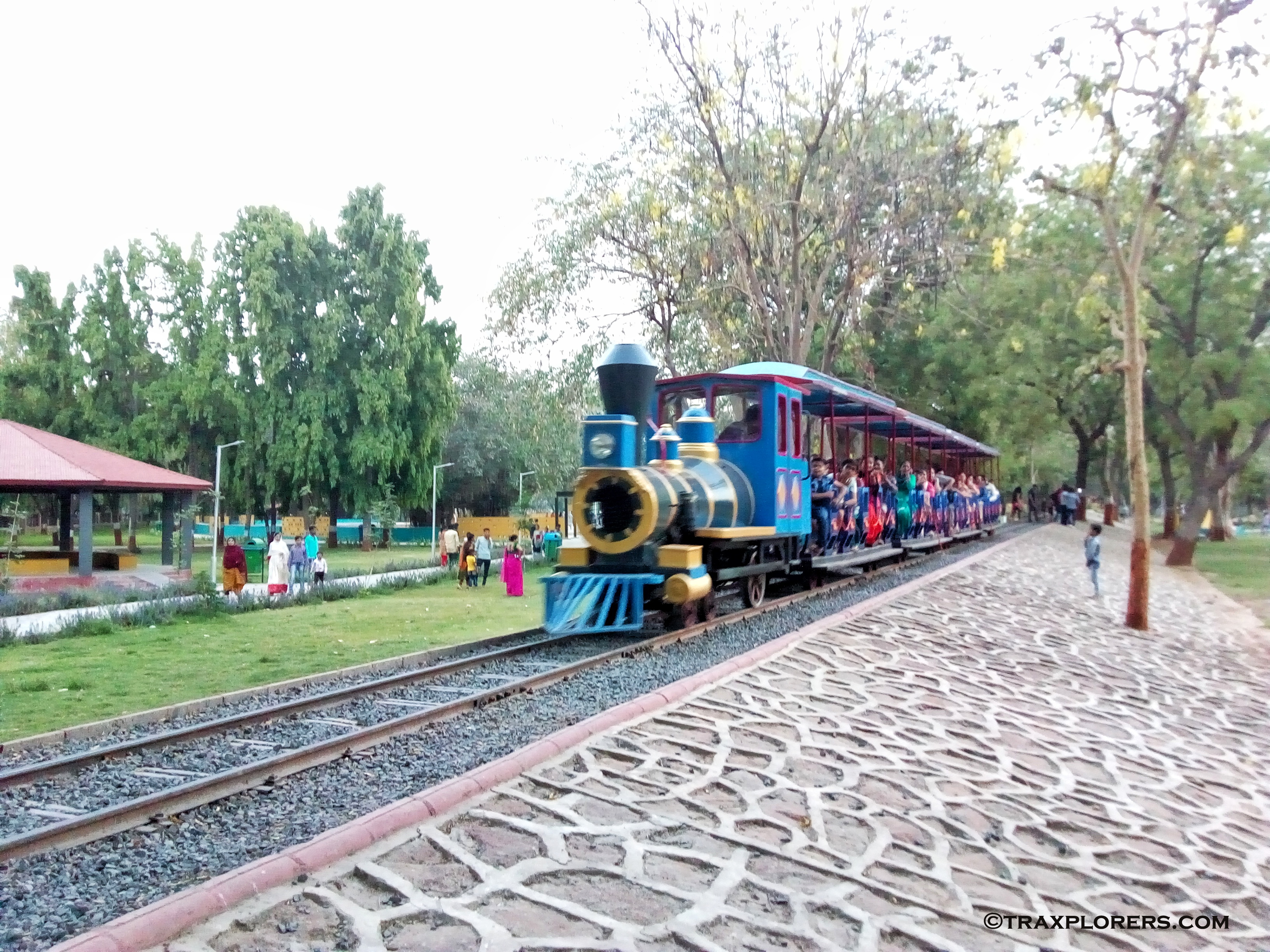 Address: Garden Railway Track, Sector 28, Gandhinagar, Gujarat 382027
Timings: 6:00 AM to 9:00 PM
---
Swarnim park is located in the center of the city. This garden is from Vidhansabha to Mahatma Mandir featuring lawns, jogging tracks, cycling tracks, playground and statue of Sardar Patel.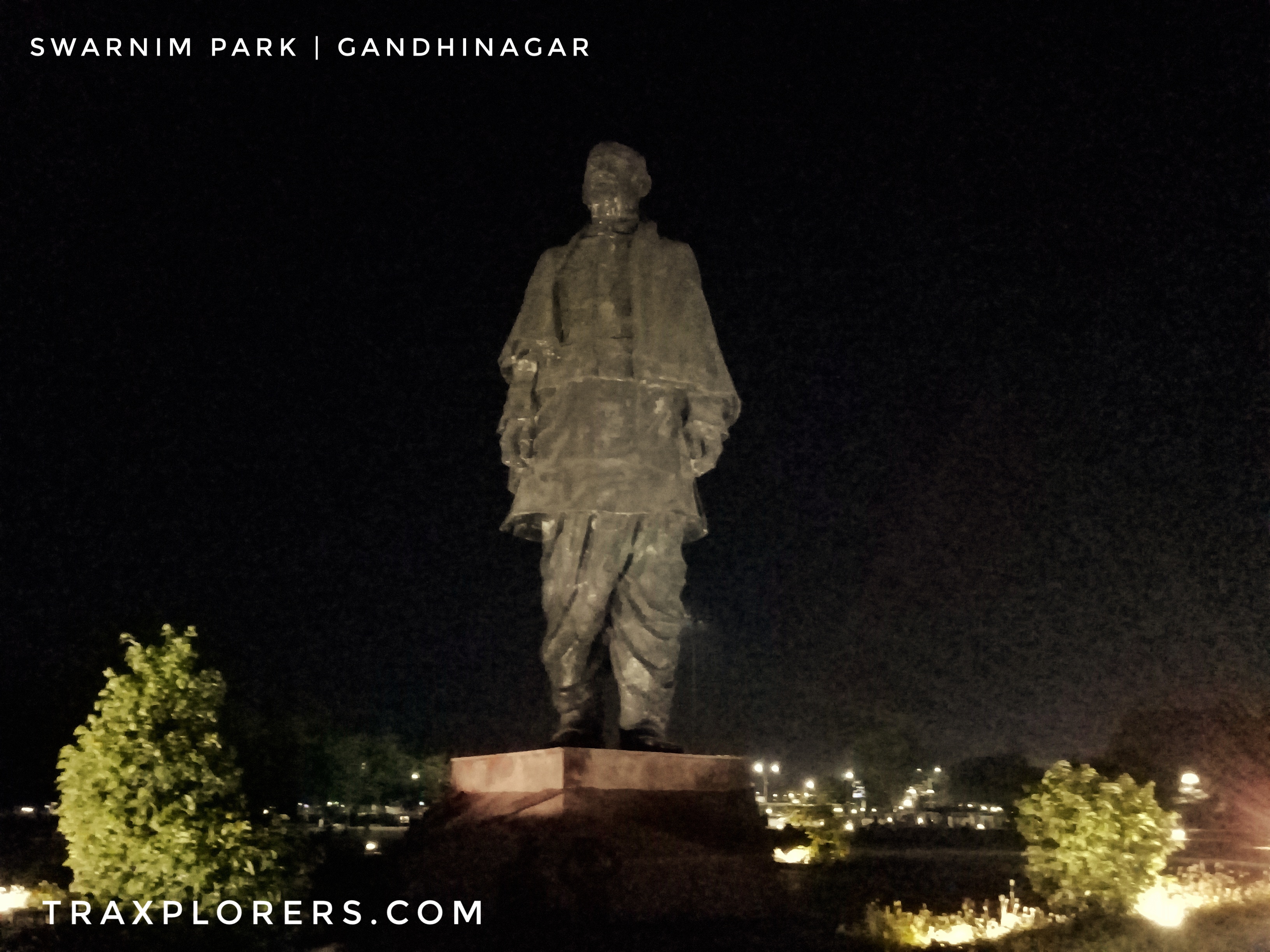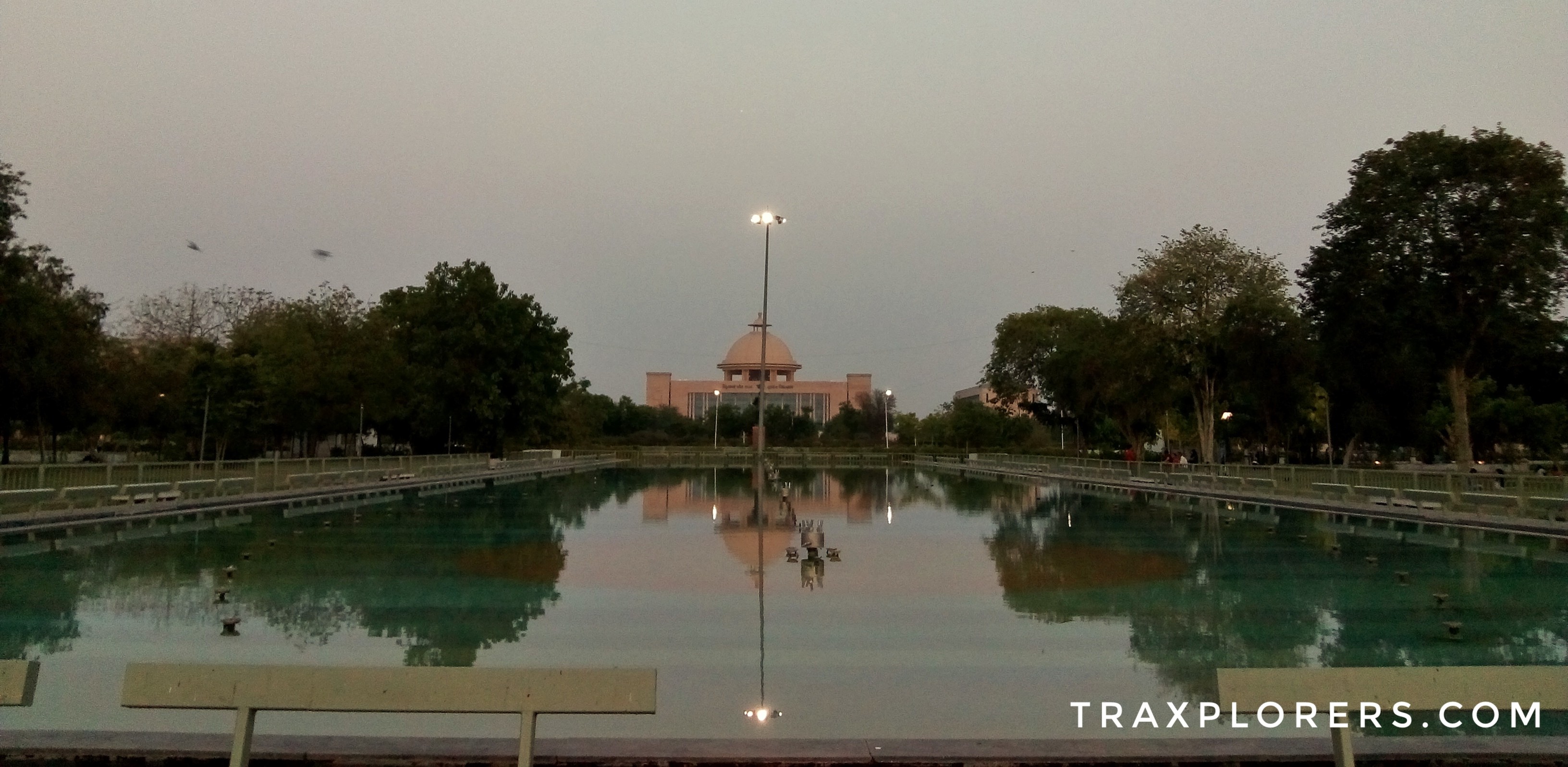 Address: G Rd, Sector 12B, Gandhinagar, Gujarat 382016
Timings: 5:00 AM to 10:00 PM
---
This is a botanical garden developed in 2005 by the forest department of the state.
Address: Rd Number 4B, Sector 18, Gandhinagar, Gujarat
Timings: 5–11 AM, 5–7:30 PM
---
5. Dandi Kutir
Dandi Kutir represents a salt mound Gandhi museum. It is the world's largest and only museum built on the life teachings of one man, Mahatma Gandhi.
The Concept:
The museum is housed within a building that recalls a mound of salt. This represents a powerful idea of Gandhi asserting people's common right to salt itself- A symbol to inspire people to march towards independence.
---
What to experience:
You will get to see a glimpse of Gandhi's life which is beautifully portrayed with the help of audio guides and visual projections.
Specially designed museum based on the biography of Mahatma Gandhi. From his birth on 2nd 1869 in Kathiawad to his childhood moments, student life, marriage to Kasturba and his experiments with youth.
This museum is designed with sophisticated electronic technology like audio, visual, 3-D projection mapping, 360-degree shows, and dummy train bogey in three storied building with multi-layered technology.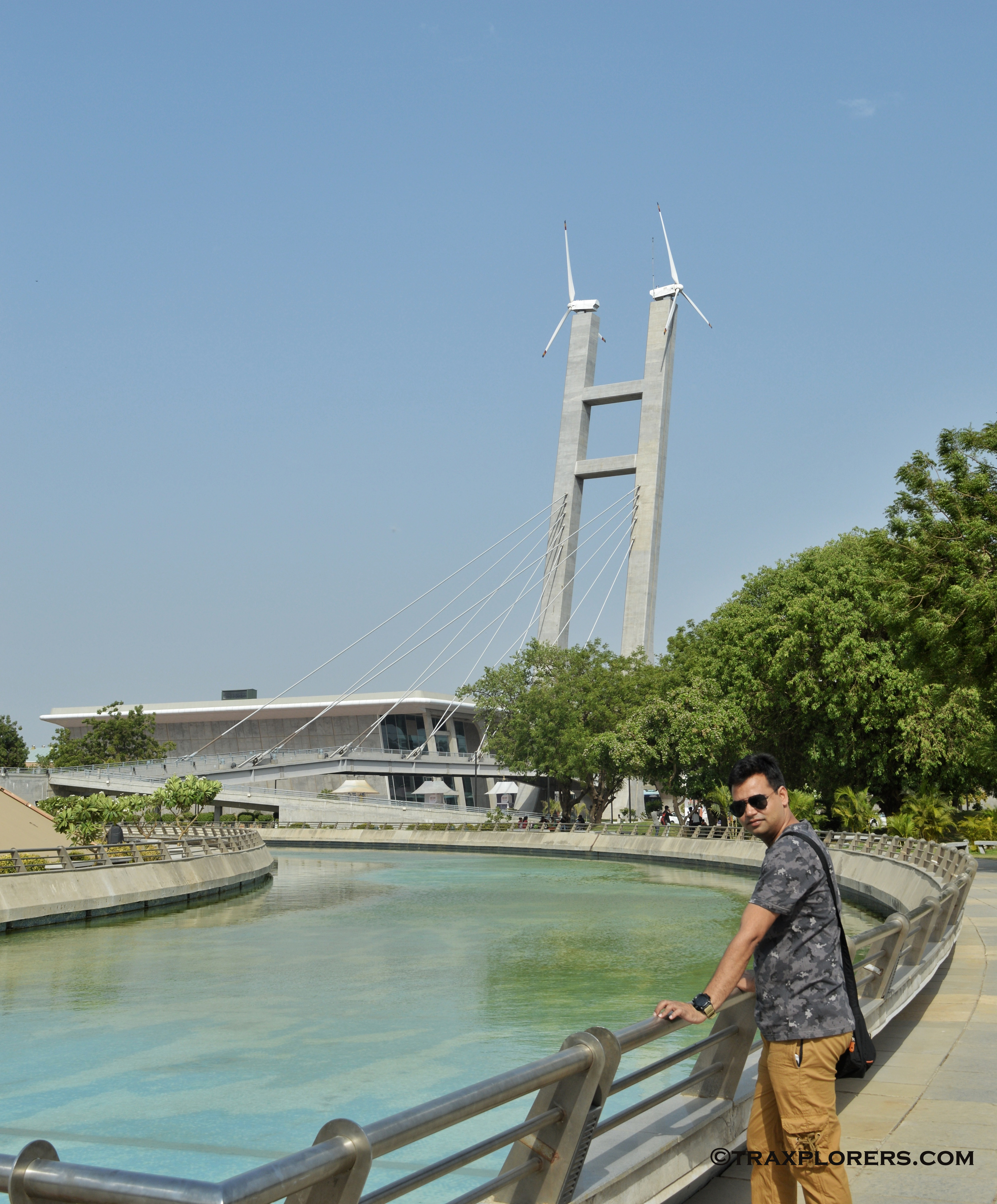 What to Explore:
Early Life
Life in London & Back Home
Life in South Africa
Return to India & Satyagraha
Road to Independence
---
Address: Salt Mount, Sector 13C, Sector 13, Gandhinagar, Gujarat 382016
Timings: Tuesday- Sunday
10:30 AM to 5:00 PM
Closed on Monday
Tickets: Rs.10/- (for Indians)
Rs.200/- (for foreigners)
---
A batch of 50 people leaves at an interval of 30 minutes, assisted by a tour guide. If the tickets of all the batches are sold before 5 PM then ticket counter will be closed and no extra ticket/batch will be entertained.
Photography is strictly prohibited inside the museum. You will be asked to switch off the mobiles also. No baggage is allowed inside the museum. Separate free baggage collection counter facility is available.
---
6. Mahatma Mandir
It is a convention and exhibition center as well as memorial inspired from life and philosophy of Mahatma Gandhi- Father of the Nation. It spreads over 34 acres makes it one of the biggest convention center of India. It is located in close proximity of famous Dandi Kutir. There is a connecting bridge between Mahatma Mandir and Dandi Kutir.
---
Salient features:
The Complex- to accommodate free movement of 15000 people and 5000 people seating capacity.
Exhibition Centre- 3 exhibition halls. Two large sized and one medium sized.
The Convention Centre- with a capacity of 5000 seats plus VIP viewing galleries. There is a facility of movable partition walls.
Seminar Halls, Conference Rooms & Meeting Rooms- 4 seminar halls with a capacity of 500 and 1000 seats.
---
Address: Sector 13C, Sector 13, Gandhinagar, Gujarat 382016
Fact: There is no Sector-13 in Chandigarh.
---
7. Gurudwara Shri Guru Nanak Sahib
On the eve of Gurupurab (Shri Guru Nanak Birthday), we were seeking darshan in Gurudwara. After searching, we found Gurudwara Shri Guru Nanak Sahib in Gandhinagar. It is a place where once you enter you will at once feel peace of mind and solace. You are engulfed by a cool and protective shield.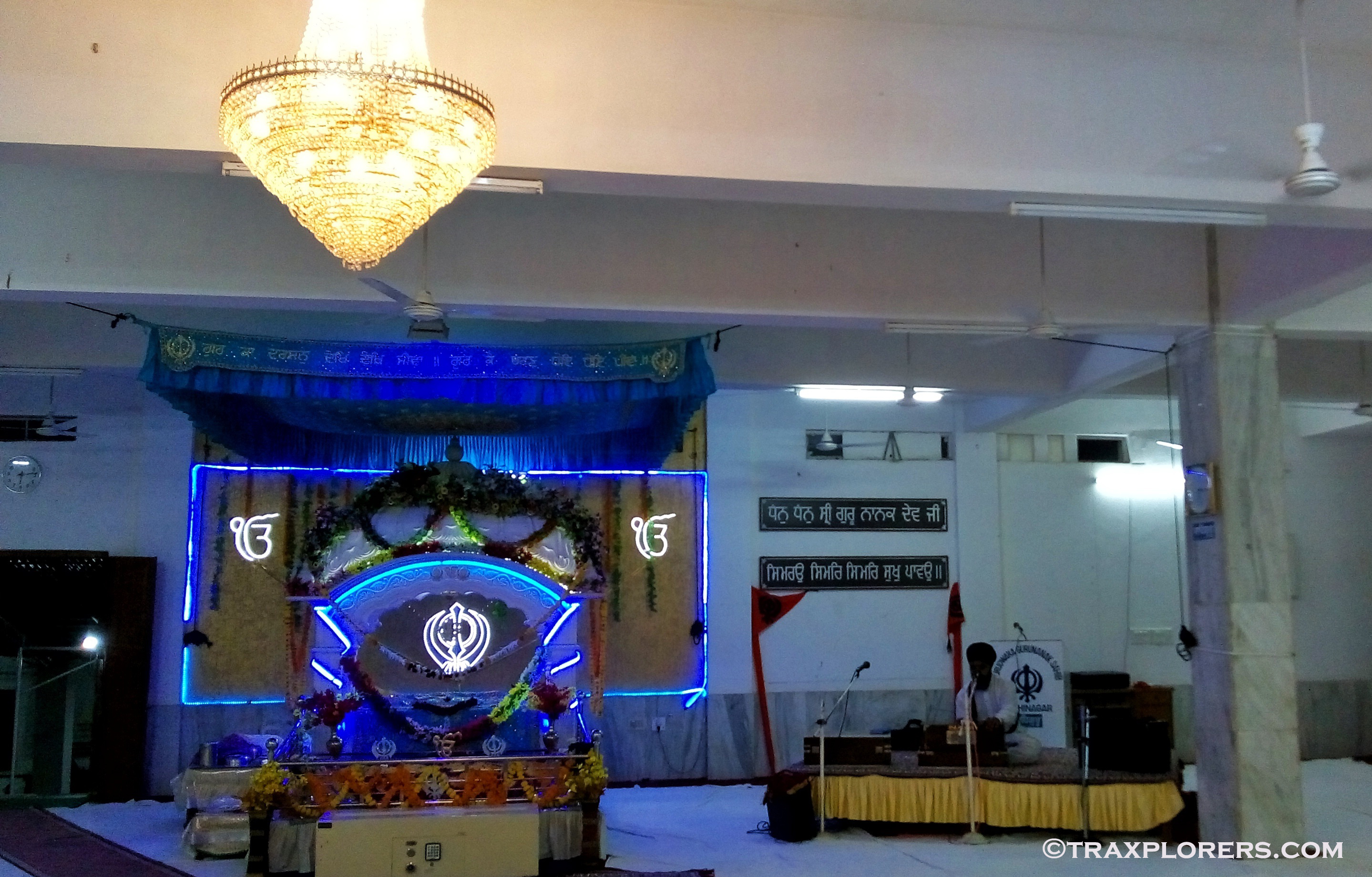 Address: Sector- 30, Gandhinagar.
---
8. Swaminarayan Dham
It is a divine place with traditional values of Indian heritage. It has been built with famous yellow stone found in Porbandar.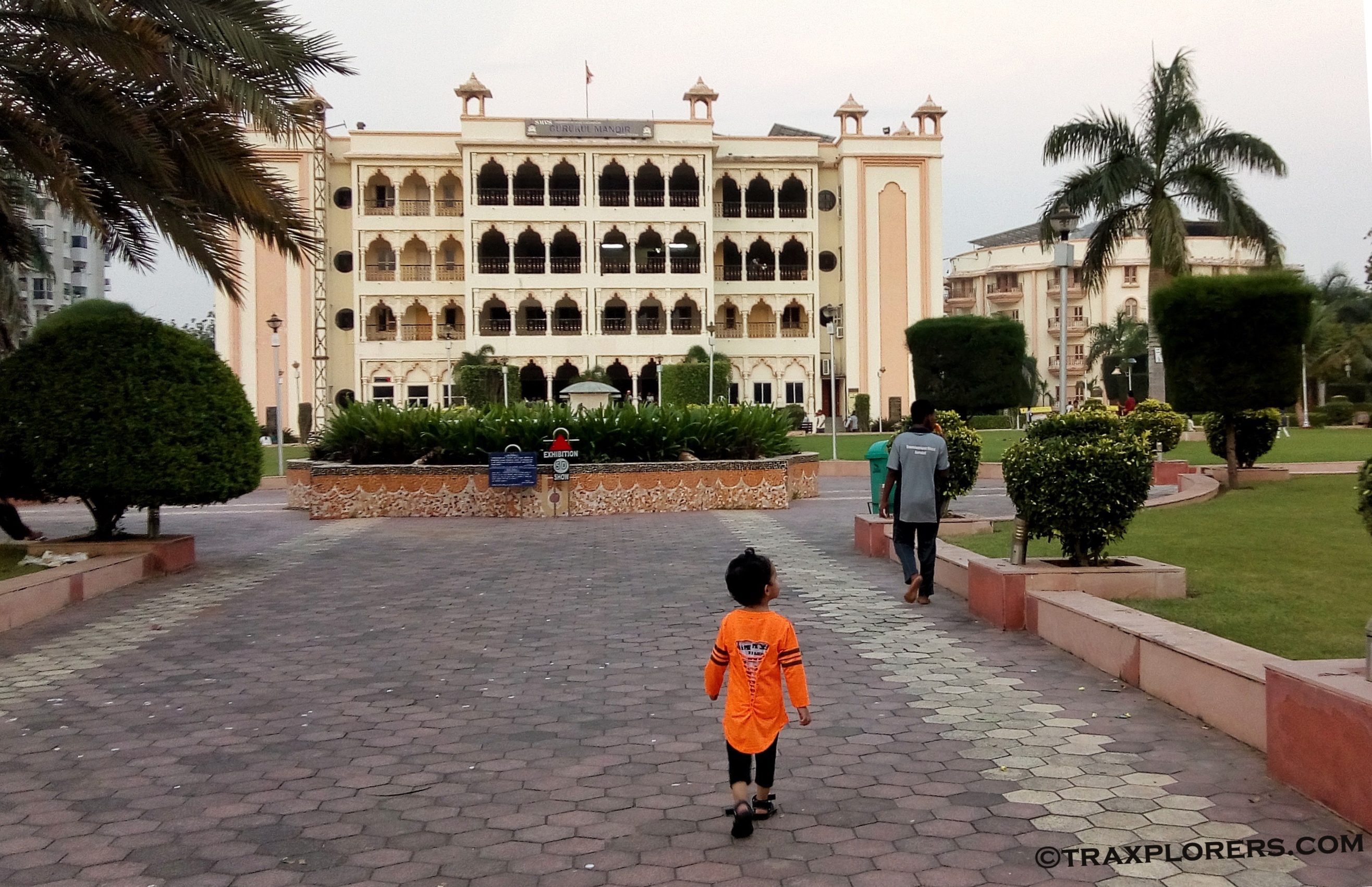 Salient Features:
There are three main door gateways to Swaminarayan Dham.
Prarthna mandir (Prayer Hall) and Swaminarayan Dham Gurukul (Boarding School).
Sahajanand Park- An excursion and amusement park.
Vast gardens, book stall, general store, and food stall.
Samarpan- Monastery for Saints (Sant Ashram).
Bapashri Awas- Accommodation facilities for visitors from overseas and across India.
Swaminarayan Dham International School- affiliated with Cambridge University.
A divine exhibition.
---
Opening hours:
Sahajanand Park- 4:00 PM to 7:00 PM
Exhibition– 4:00 PM to 7:30 PM
Tickets:
Exhibition- Rs.10/- (Adults)
Rs.5/- (below 12)
Address: Opp. Infocity, Koba-Gandhinagar Highway, Gandhinagar, Gujarat 382007
---
Although, Gujarat is a dry state (alcohol is banned) yet we see every second person with tobacco in his mouth most of the time. This is also responsible for increasing incidences of oral cancer. 😕
People run toward places like Daman & Diu for cheap alcohol on vacations. 🤫
---
9. Educational Institutions
There are several educational institutions located in Gandhinagar. I have listed a few of them-
· Dhirubhai Ambani Institute of Information And Communication Technology
· Gandhinagar Institute of Technology Khatraj
· Government Engineering College
· Institute For Plasma Research
· LDRP Institute of Technology And Research
· K.B.institute of Pharmaceutical Education And Research
· Samarpan Arts And Commerce College
· Institute of Hotel Management, Catering Technology & Applied Nutrition
· National Institute of Fashion Technology (NIFT)
· S. K. Patel Institue of Management & Computer Studies
· Technical Examinations Board
· Centre For Entrepreneurship Development
· Gujarat National Law University (GNLU)
· School of Aeronautics
· Indian Institute of Public Health (IIPH)
· Gandhinagar Cambay Institute of Hospitality Management
· Pandit Deendayal Petroleum University-School of Technology
· International Institute of Fashion Design (INIFD)
· Institute of Design Environment and Architecture (IDEA)
· Institute of Information and Communication Technology (IICT)
· Institute of Aviation Technology and Engineering (IATE)
· City Pulse Institute of Film and Television (CPIFT)
· Nuclear Engineering Academy (NEA)
· Indian Institute of Technology (IIT Gandhinagar)
· College of Fire and Disaster Management
· Central University of Gujarat (CUG)
· Entrepreneurship Development Institute of India
---
10. Sanskruti Kunj
This is a cultural hub set up of India. Basically, it is a composite craft village set up under the initiative of the State Cultural Department. Every year Spring Festival- Basant Mahotsav is organized here and popularly known as 'Sanskruti Kunj Fair'. The venue is located along the banks of Sabarmati River in 12 hectares.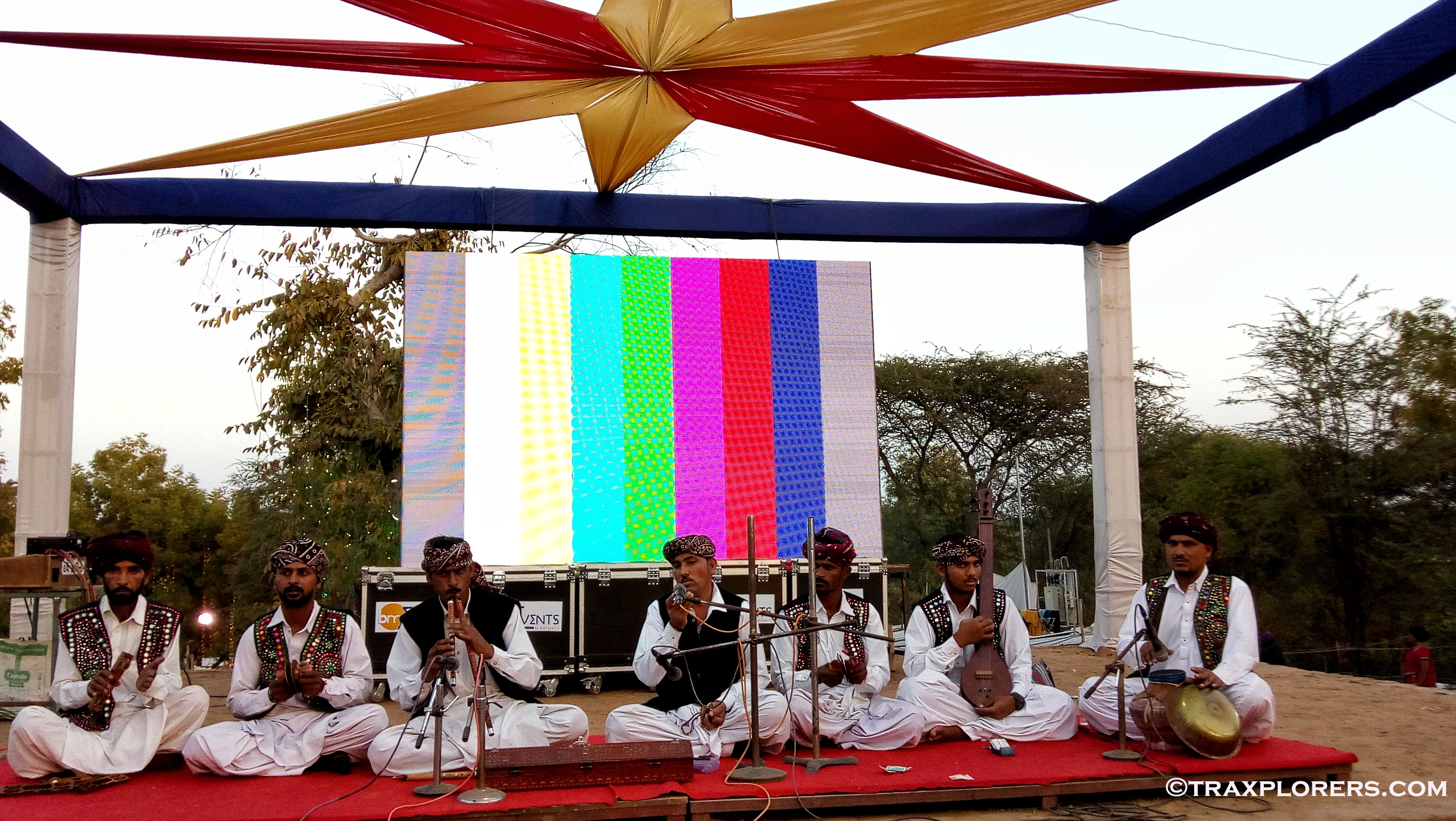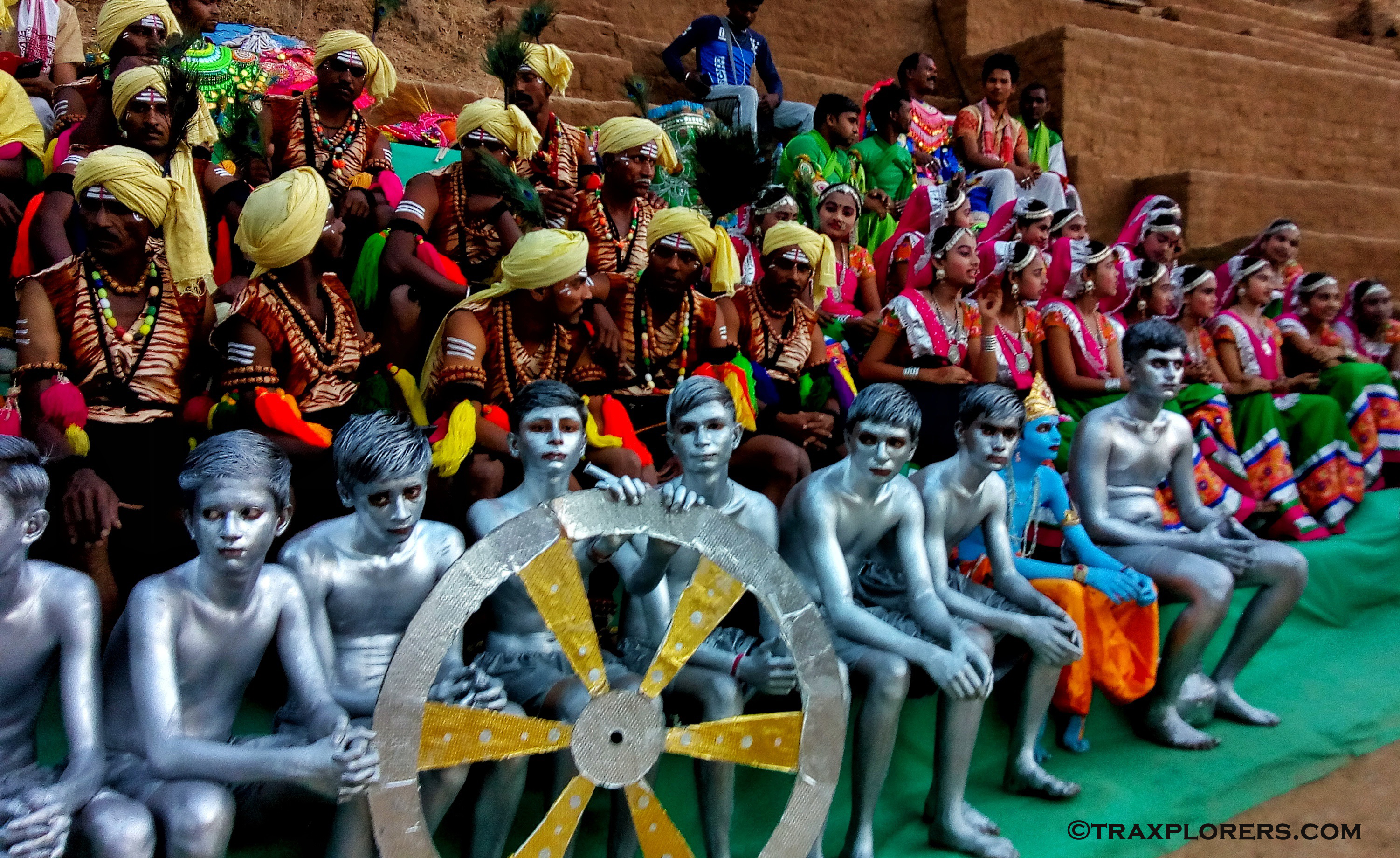 Address: Indroda village near Sarita Udhyan, Gandhinagar, Gujarat, India
Don't miss the event of this place while you are in Gandhinagar during spring (Feb-March). It is highly recommended. To know more about this you can read our post here.
This place offers a great talent show at a negligible entry fee.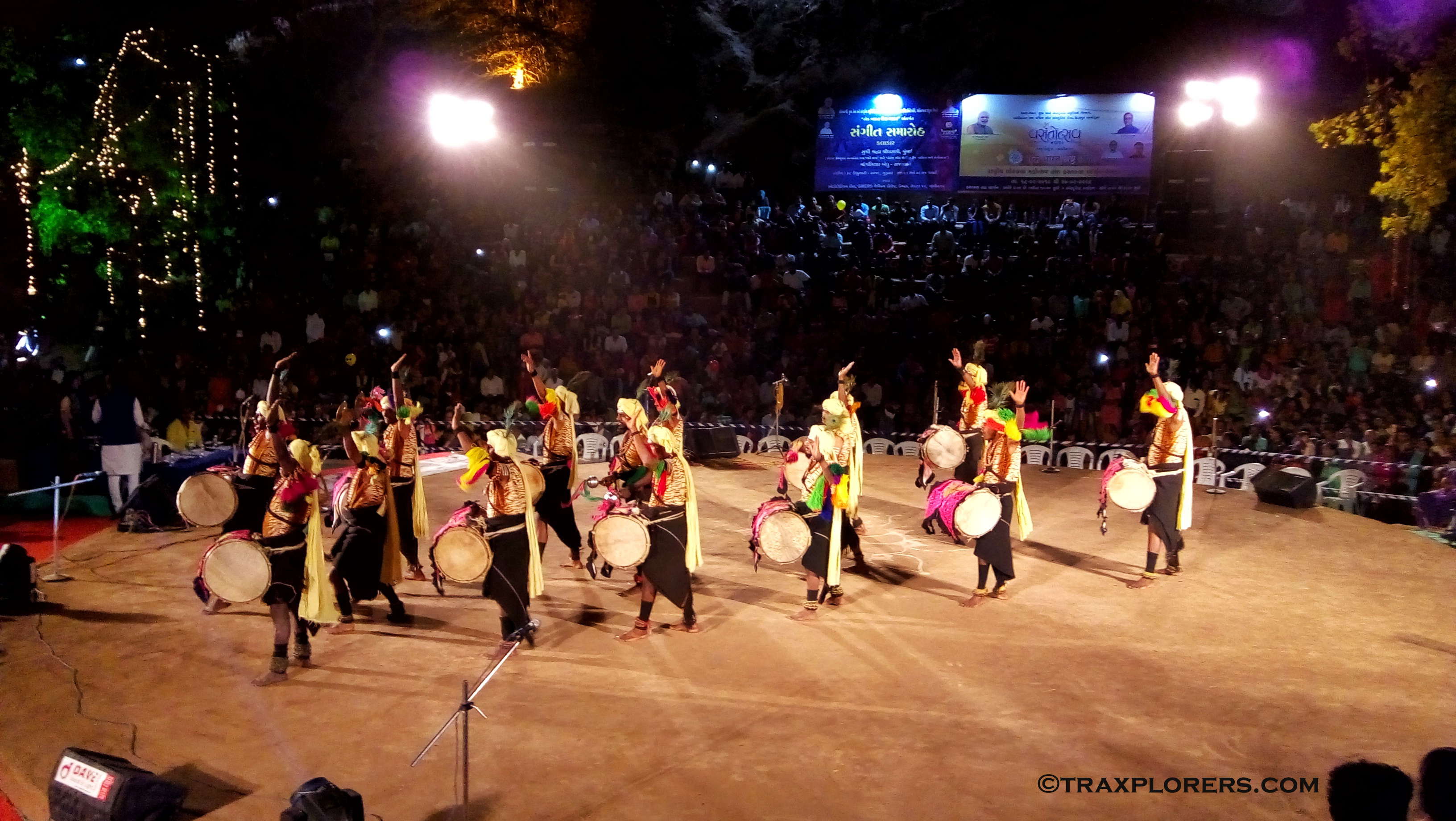 ---
11. Markets: Shopping/Eateries
This place is basically a hub for software companies. There are top software companies in this area including Tata Consultancy Services Ltd. (TCS). Apart from being a software hub, the market of Infocity includes many restaurants of a variety of flavors like Punjabi Kulcha, South Indian Dosa, and Gujarati Thali, etc. It is also a place for a few shopping brands.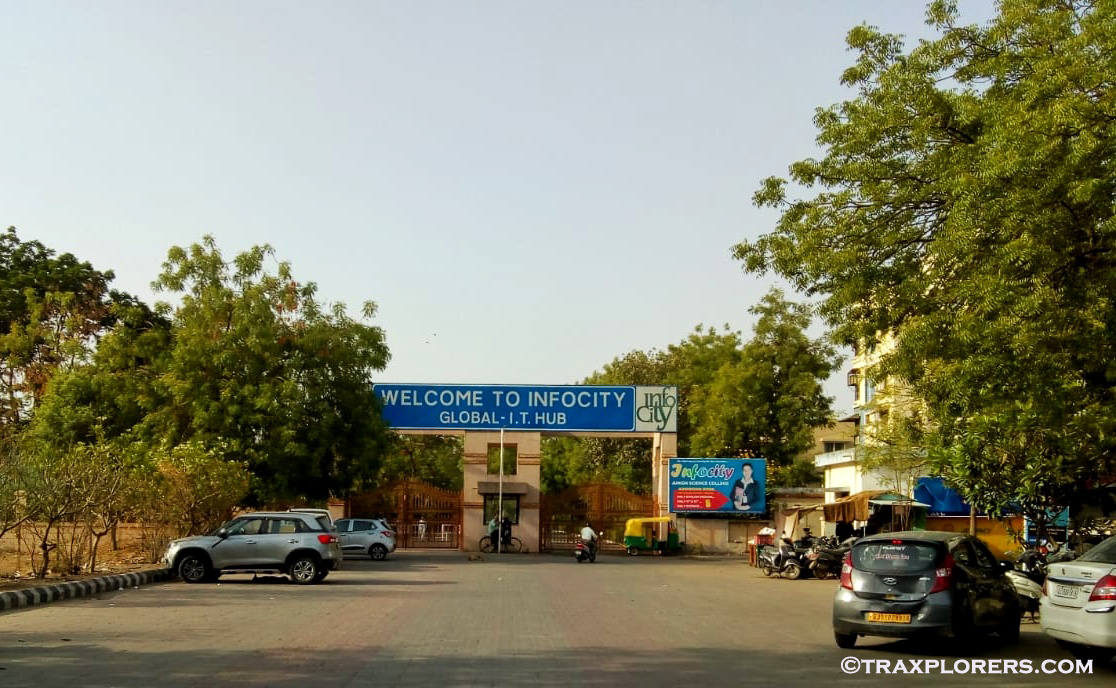 This market is basically a food hub. You will get all kind of cuisines available here. You can choose from various available options like street food, fast food, vegetarian food, non-vegetarian food, buffet restaurants, subway, dominos, etc.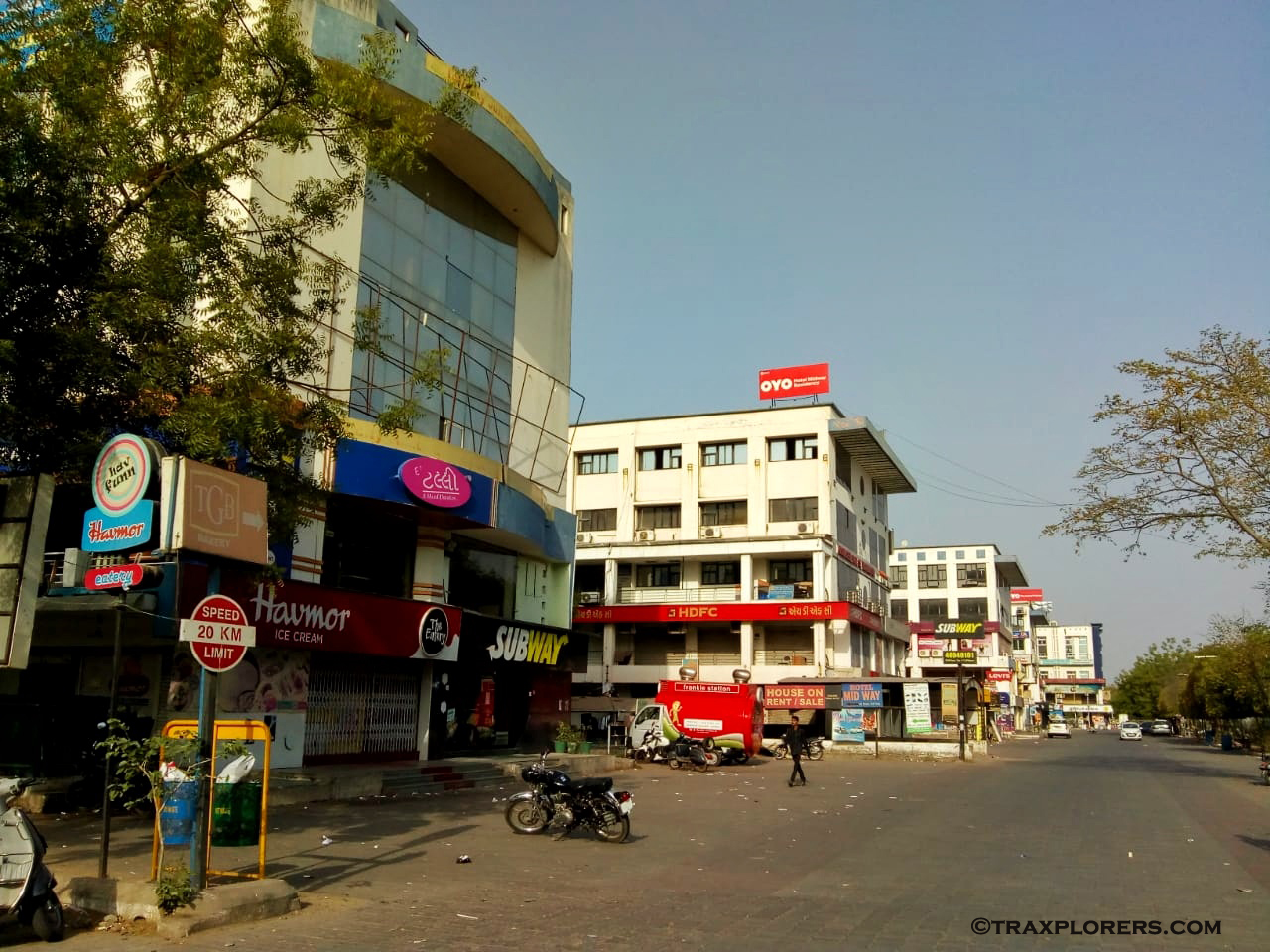 The market of this sector includes everything required for a day to day life. There are a separate vegetable and fruit market along with various eateries and other shopping material.
If you like online shopping then please go to the Amazon search page below. Thank you ♥
The Spicy Street
This is the biggest food park in Kudasan area of Gandhinagar. It is a perfect place for those who would like dining in an open-air with vegetarian food. It offers a variety of cuisines to visitors with good service at one place. There are decent food stalls offering Punjabi Tadka, Continental, Chinese, Italian & Mexican flavors, Rajasthani dal bati, Gujarati Thali, Delhi chat, Pizza, sandwich zone, etc. along with desserts and drinks. A good place to hang out with family and friends. There is also a small game zone for children.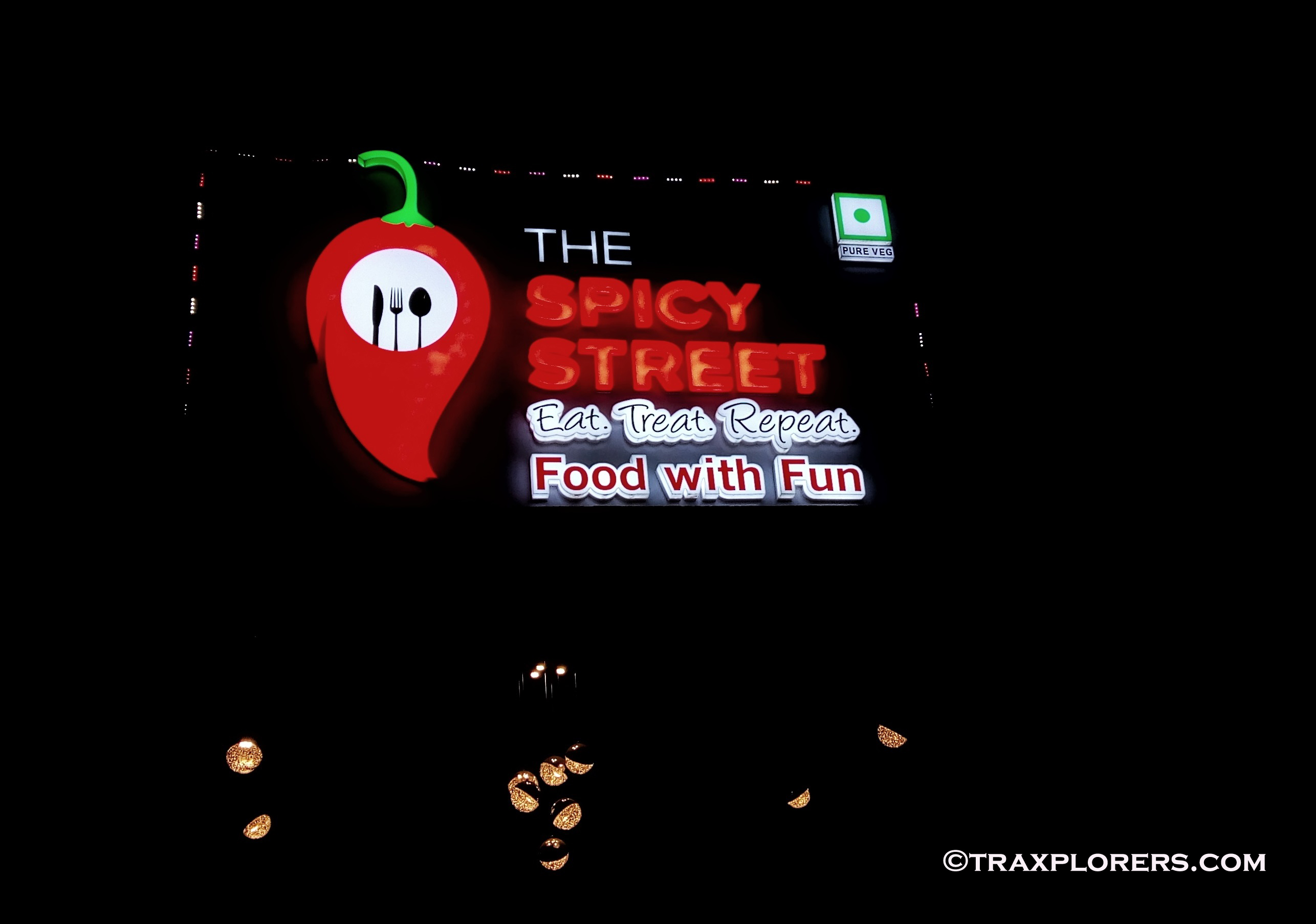 The ambiance is good with live music. On special occasions or festivals/days, there is always a theme which matches the occasion. For example: During cricket season, there will be a big screen projecting live match.
This place rocks after 7:00 PM.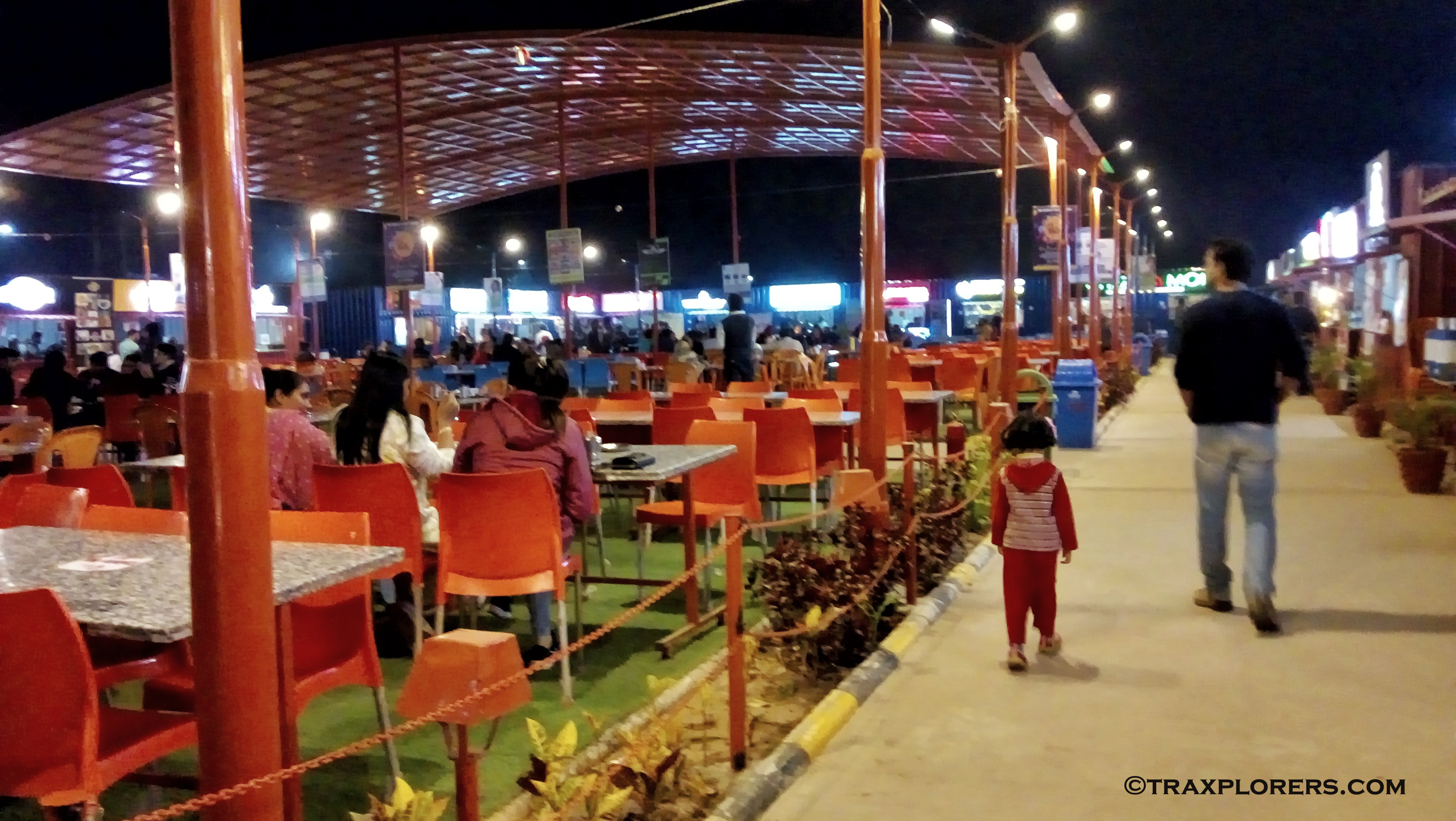 Opening Hours:
8:30 AM to 11:00 PM (Daily)
Address: Food Chopati Opp. Nagraj Party Plot, Nr. Kansar Restaurant, Kudasan Rd, Kudasan, Gujarat 382421
---
The markets of Gandhinagar are flooded with eateries and can easily spot pan parlors everywhere. This truly symbolizes that Gujaratis are real foodies. 🙃 But there are a handful of ATMs and Medical Stores available in the city. 😒
Many times we had difficulties in finding the prescribed medicines as well as cash from ATMs. 🤨
---
EndNote:
The above write-up is influenced by personal experiences while living in Gandhinagar. The opinions may vary from person to person. We tried our best to present the facts.
---
Do you find this article helpful? Don't forget to share. Pin the image below to save and read it later. Thanks! ♥
DISCLAIMER: Some links on this site contain affiliate links, meaning if you book or buy something through one of these links, we may earn a small commission (at no extra cost to you). Thank you for supporting this website.
Terms & Conditions: ©Unauthorized use and/or duplication of any material (text and/or images) without consent from this site's author and/or owner are strictly prohibited. Links and excerpts may be used provided that full credit is given to Traxplorers or Supriya Bhardwaj with specific and appropriate direction to the original content.