Diu Island: A Former Portuguese Colony in Gujarat
Diu Island: A Photo Story
---
Diu Island is a former Portuguese colony but still, it has the influence of Portuguese culture depicted from the houses, churches and the streets. It is located at off the Southern coast of Gujarat's Kathiawar peninsula. An isolated Island from the mainland, connected by the bridges though, brings an extra charm to its beauty due to the peaceful environment. Although, area wise it is a very small place but has many options to make an excellent weekend getaway. One can spend some relaxed moments on the sandy beaches, visit the history of this beautiful place which is home to the 16thcentury fort with a prison in the mid of Arabian Sea, can wander around in mazelike Naida caves for a perfect photo shoot. More than this is to know about the glorious history of the Indian Navy. There is so much to explore in Diu Island.
---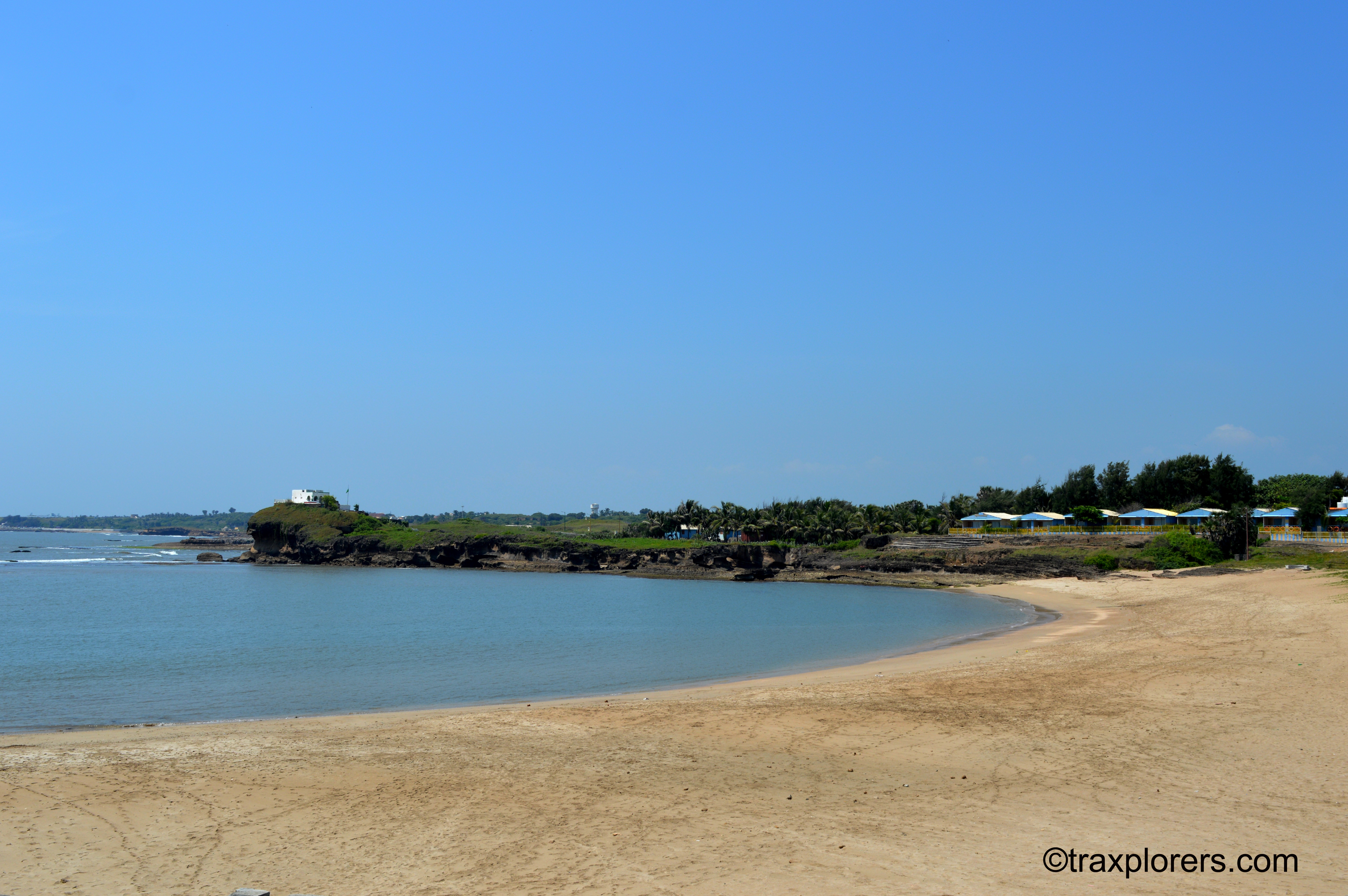 ---
Day 1: 30th September 2017
Road Trip: Ahmedabad to Diu
Our exploration started with a road trip from Ahmedabad to Diu Island on September 30, 2017. It took seven hours to reach Diu with the help of Google map. To be honest, the road was not in a good shape back then. We had to take some extra turns to avoid some rough patches, even got road blocked at some places. Anyway, we reached Diu at around 2 PM. We expected some pleasant weather at this time of year but it was a bit hot during days and pleasant at evenings. After lunch and a quick power nap, we were ready to explore some parts of Diu as we never wanted to kill our precious time staying at the hotel.
---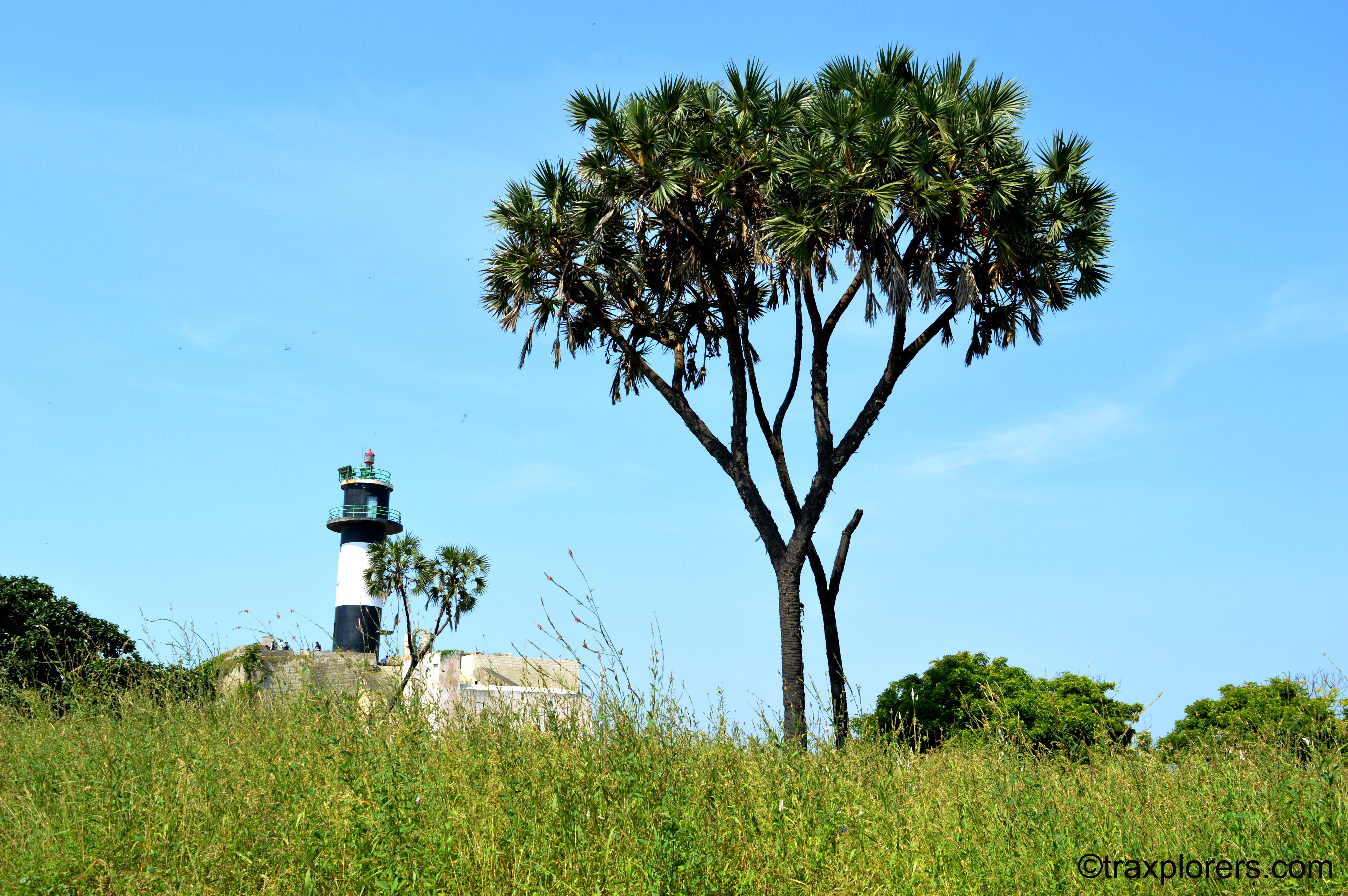 ---
Hyphaene thebaica aka Hoka Tree
The distinctive feature of Diu Island is a doum palm/gingerbread tree, a type of palm tree with edible oval fruit. This tree can be seen only in this region of Gujarat (India). Basically, it is a native of the Arabian Peninsula and also to the northern half of Africa. In India, it is known as Hoka tree. The tree is unique in its structure with small oval fruits hanging in bunches. These fruits can be seen served at beaches and other touristy places in Diu. We haven't tried them though.
---
---
Alfiston Jail / Fortim-do-Mor aka Pani Kotha
The first thing we visited was Fortress of Pani Kotha also known as Fortim-do-Mar. It was an Alfiston jail, served as the main prison complex when Portuguese ruled Diu. It is built as a huge stone structure in the middle of the Arabian Sea with a lighthouse and a chapel. It is one of a kind jail in India. In the evening we got to see a glittering view of the Pani Kotha located in the Sea, off the coast opposite to the Diu fort.
Timings: From Sunrise to Sunset.
Entry: Free
---
---
Day 2: 1st October 2017
Diu Fort
It is 16th-century fort built by Bahadurshah, Mughal sultan of Gujarat and Portuguese. The architecture of the fort itself depicts its history of Mughals. The fort presents a magnificent view of the Arabian Sea. There is a giant Lighthouse and several canons lined up along the walls of the fort facing the Sea like peeping out of the holes on gigantic walls of the fort. Canons are also placed at other places inside the fort.
Opening Hours: 8 AM to 6 PM
Entry: Free
Address: Near Collectorate Office, Diu.
---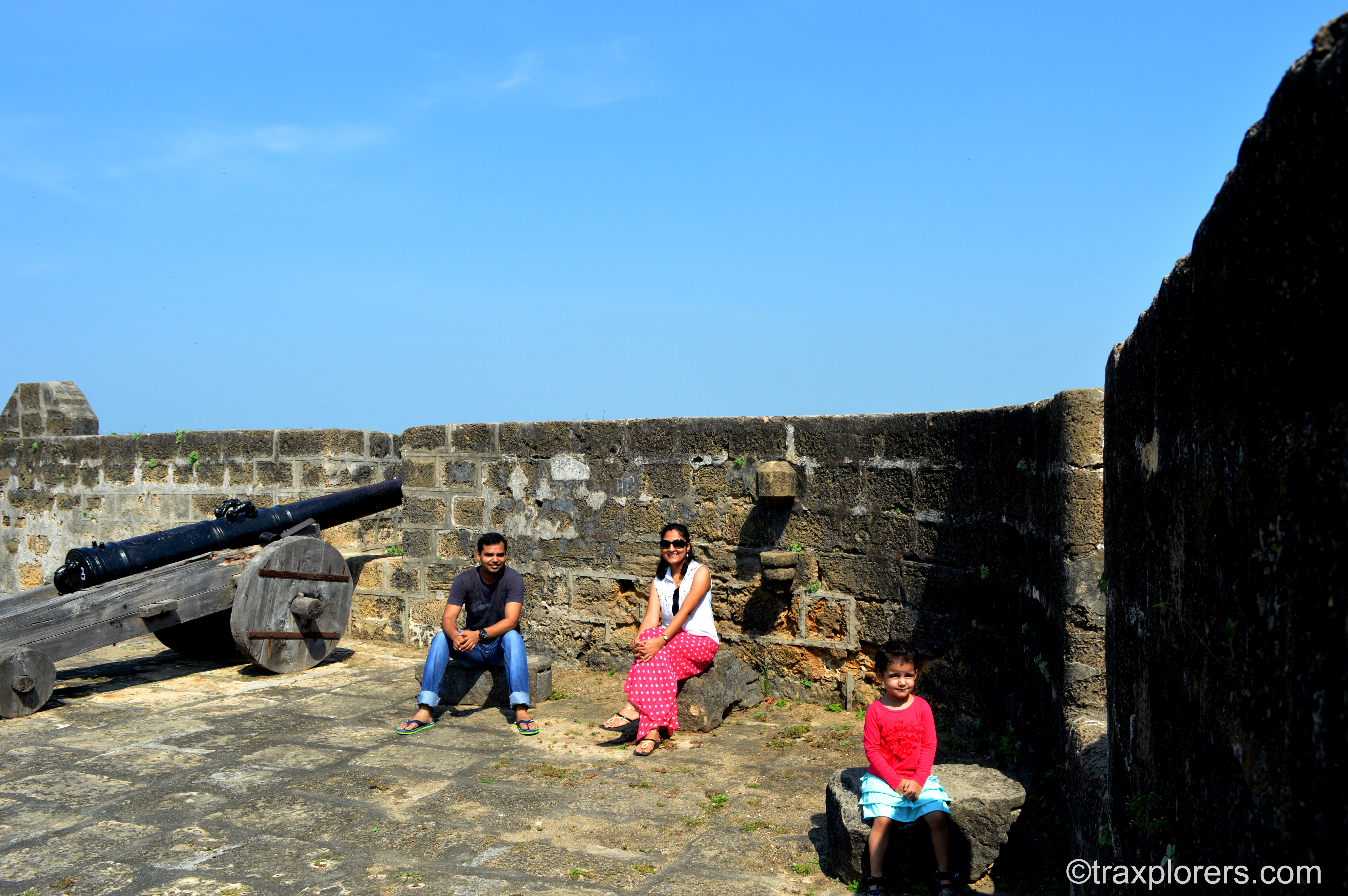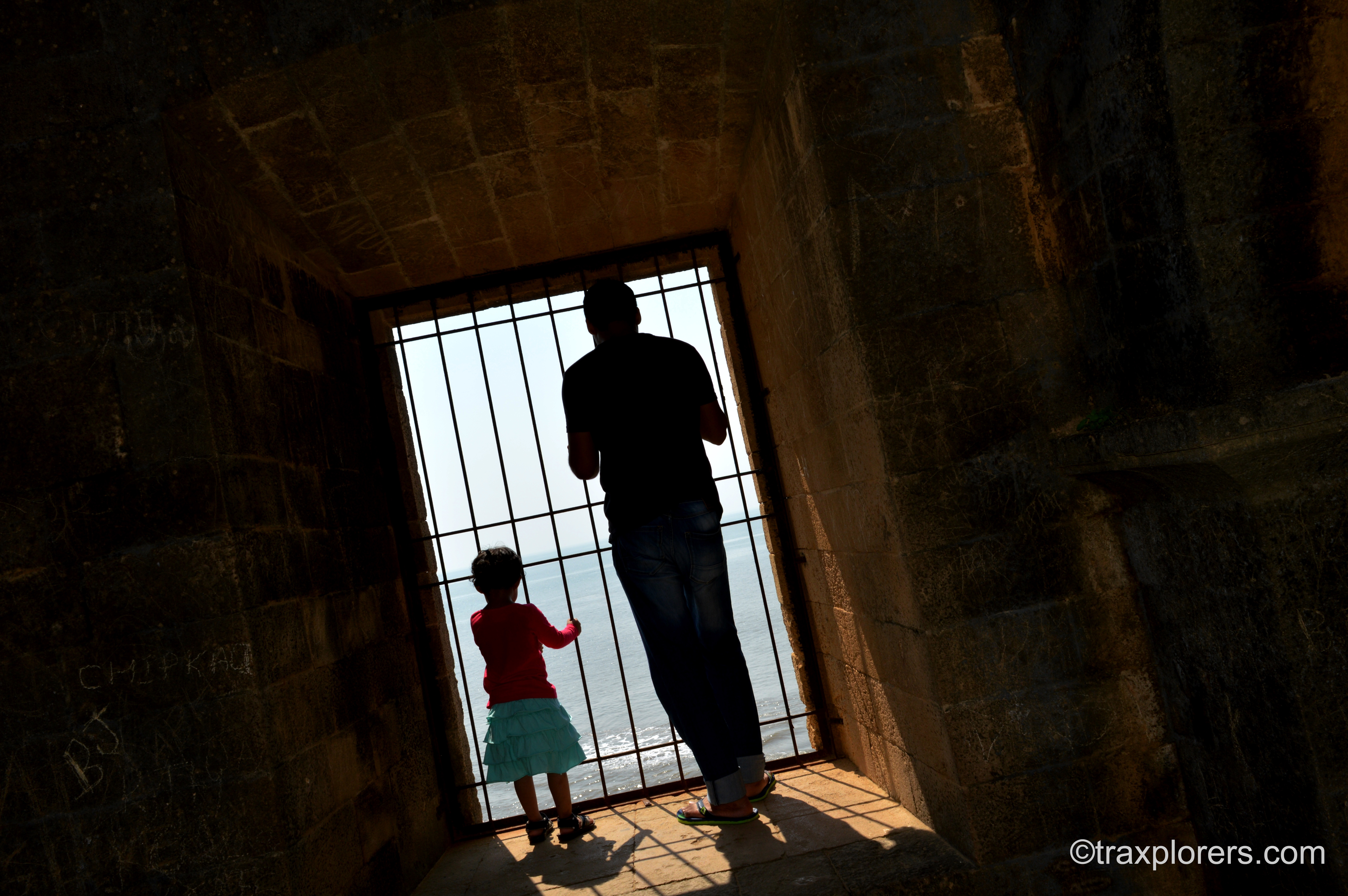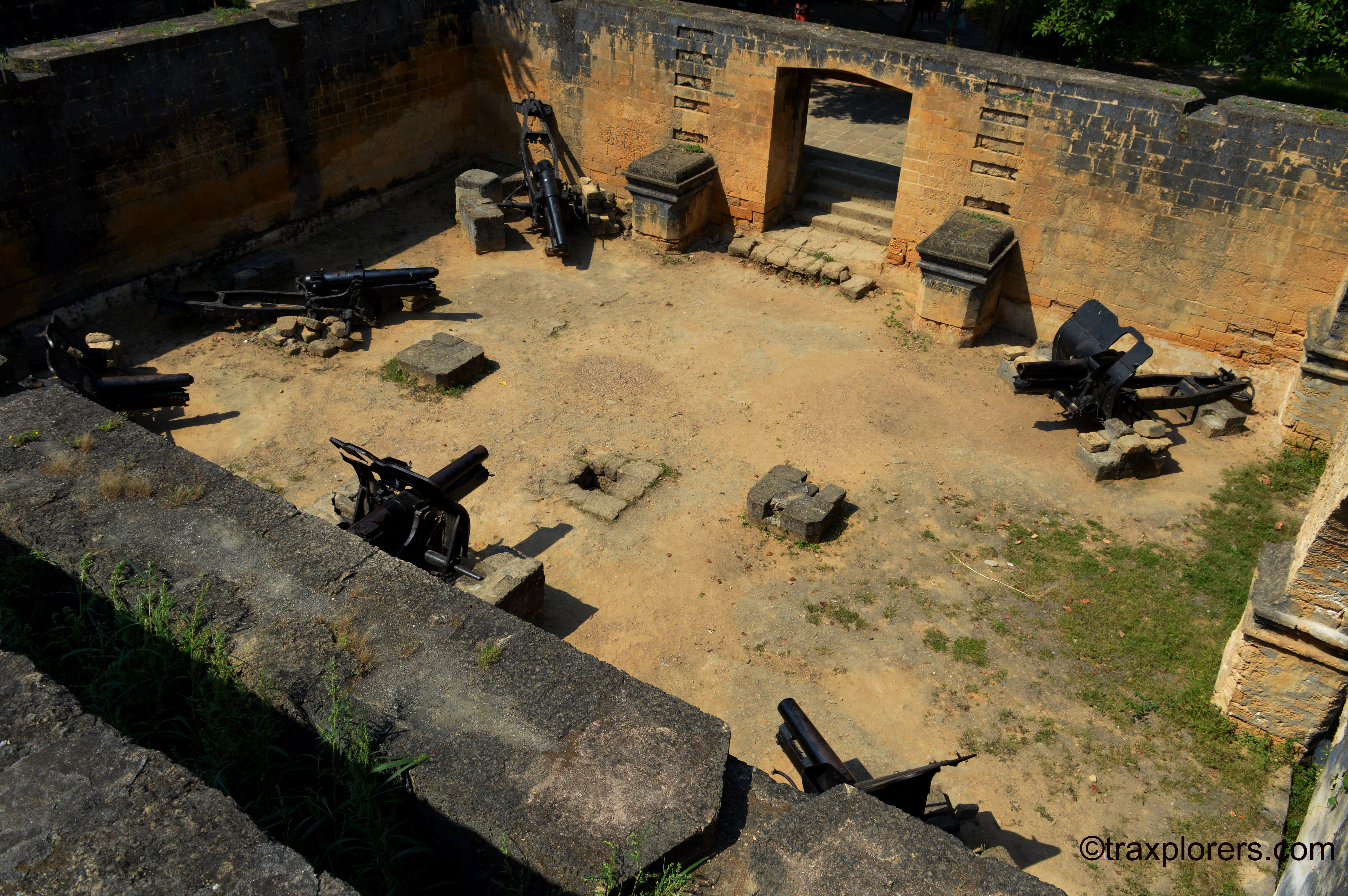 ---
Naida Caves
This is a perfect maze-like structure of unique rock formation portraying a beautiful network of caves and caverns. The amazing part is the sunlit canyons providing magical touch. There is a huge network of tunnels with square hewn steps. One can have a perfect location for a photo shoot. Apart from the crowded touristy places like beaches and fort, this place is a hidden gem of Diu. We loved this place and would name it as an explorer's paradise. To fully enjoy this majestic location, just sit there for a while and enjoy the peaceful and calm atmosphere around. As the day progresses, one can observe the beautiful hue and contrasts due to change in the sun rays coming through the top.
Location: At 1 km distance from the city center via Hadmitya road.
Entry: Free
Visiting time: Sunrise to Sunset
---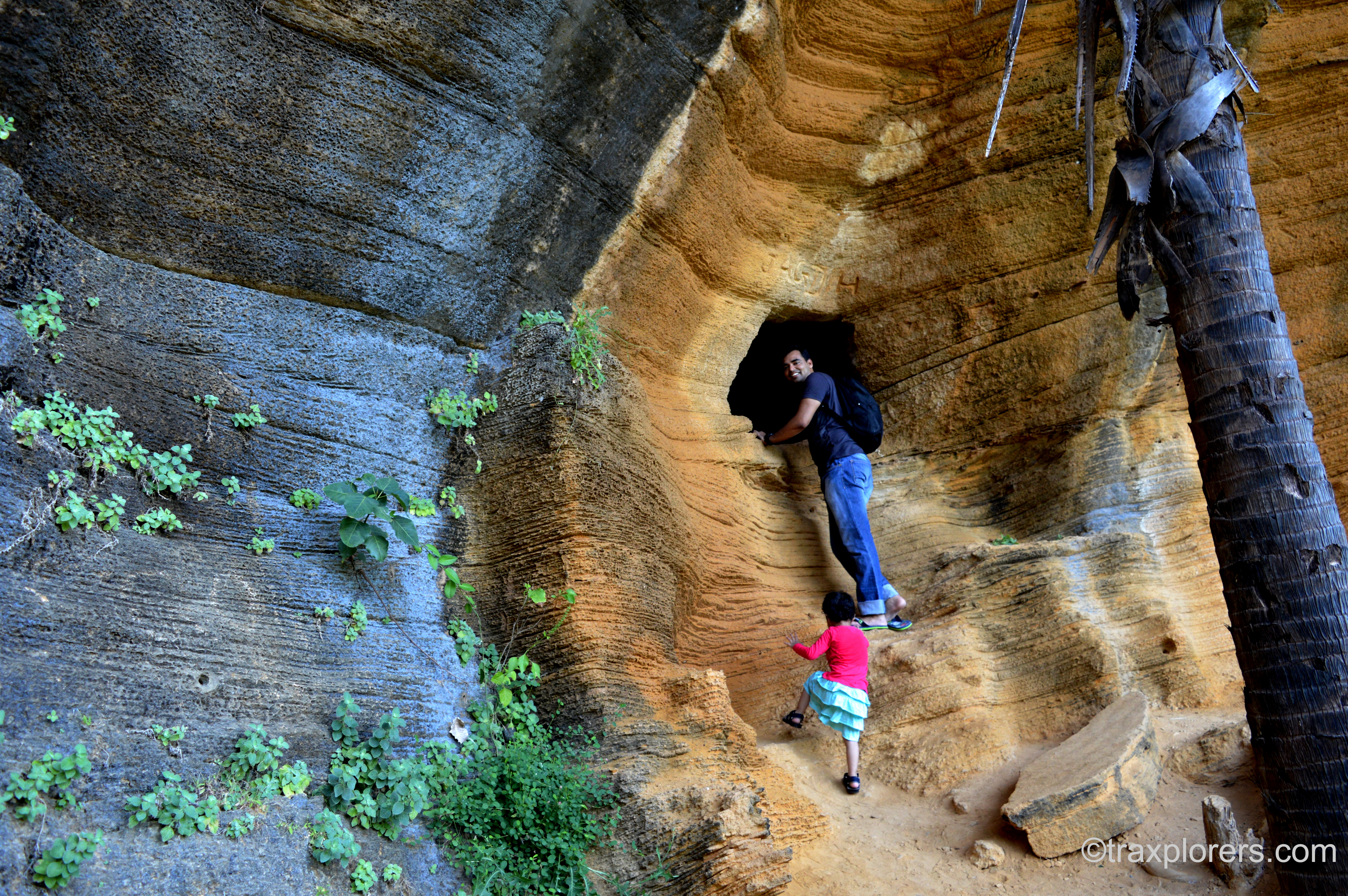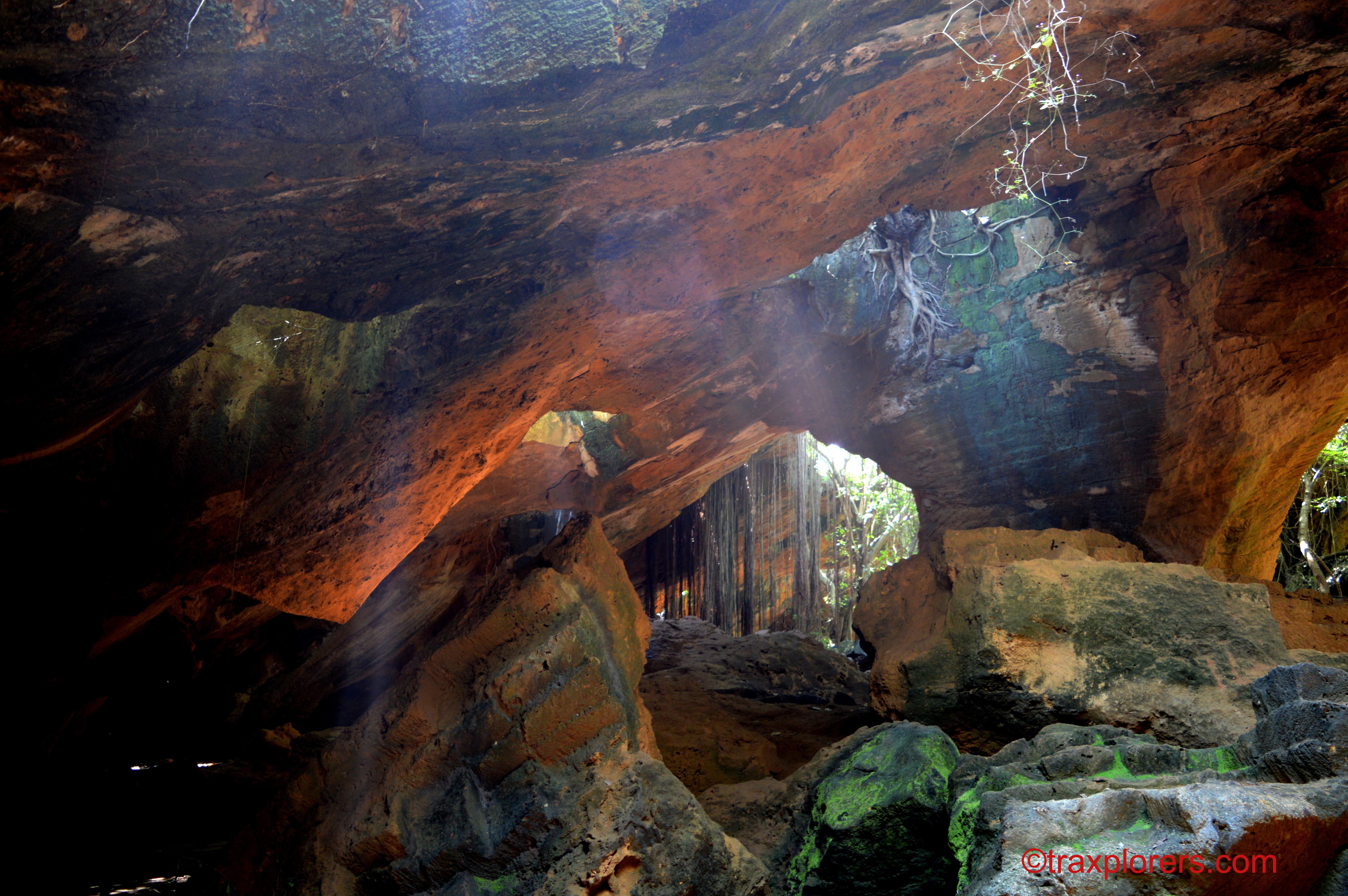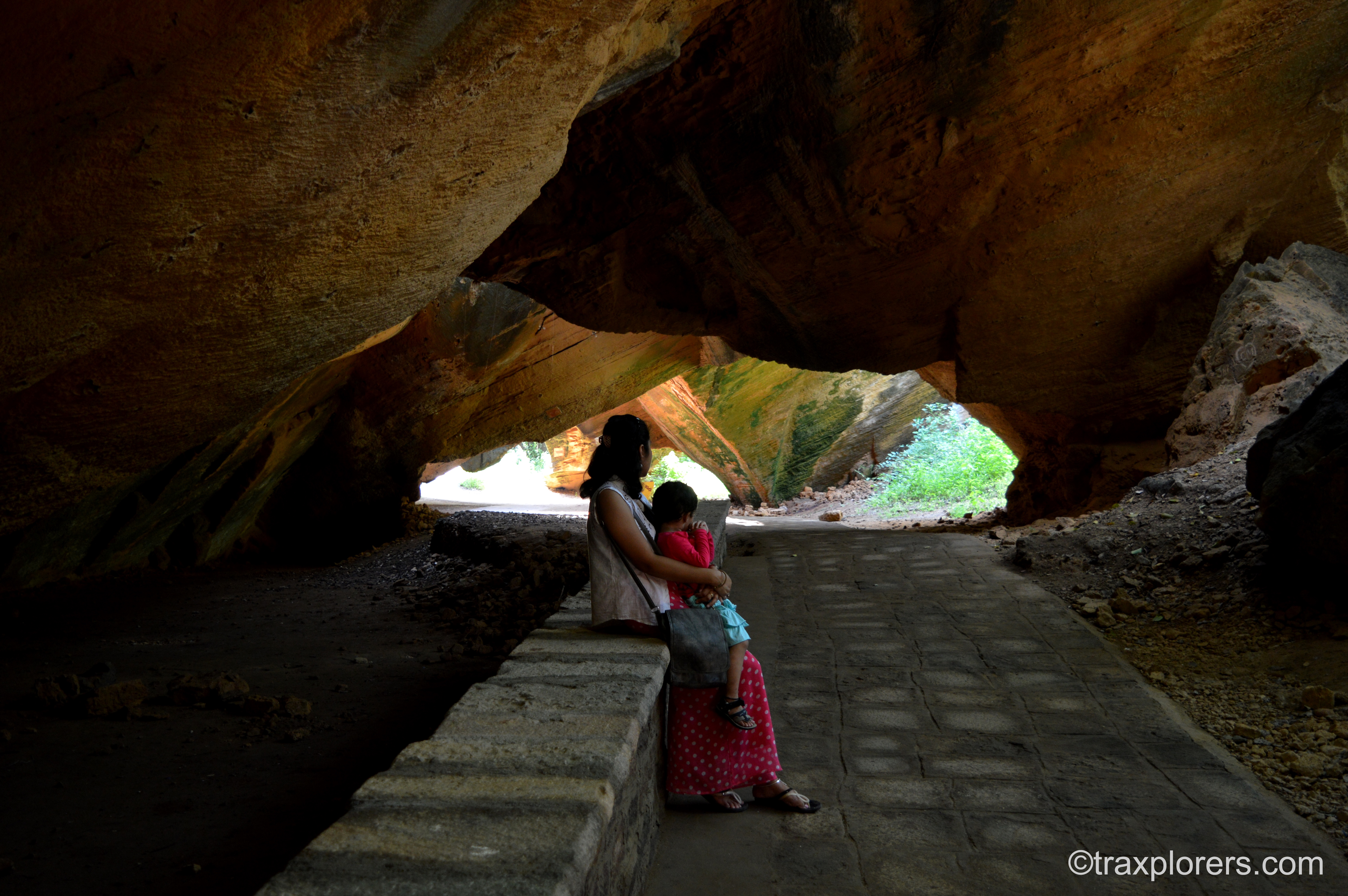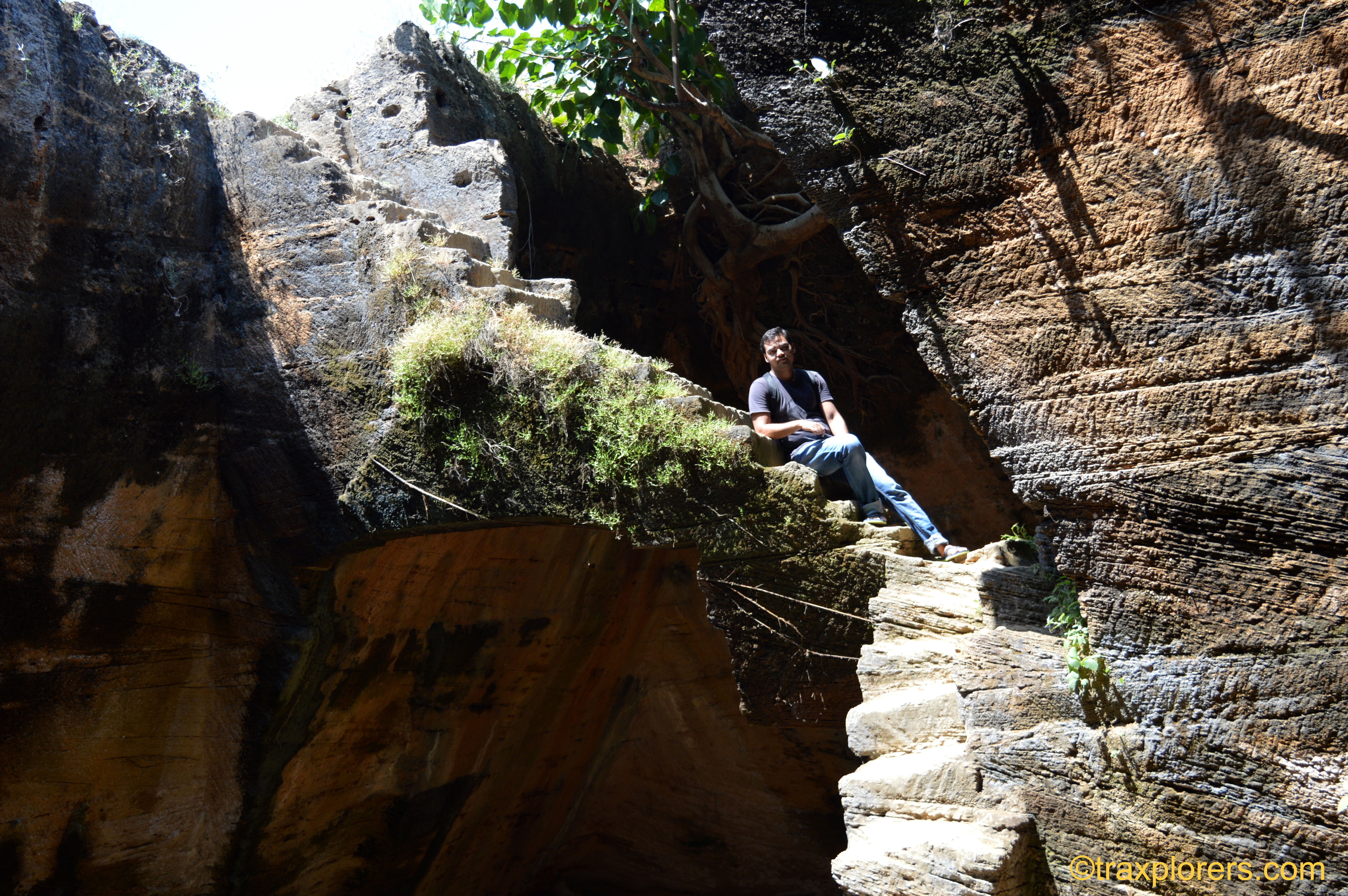 ---
INS Khukri: Naval War Memorial
This is an Indo-Pakistani War memorial commemorating a torpedoed by a Pakistani submarine in 1971. INS Khukri was an Indian NavalShip that sunk off the coast of Diu. The memorial was inaugurated on 15thDecember 1999.
---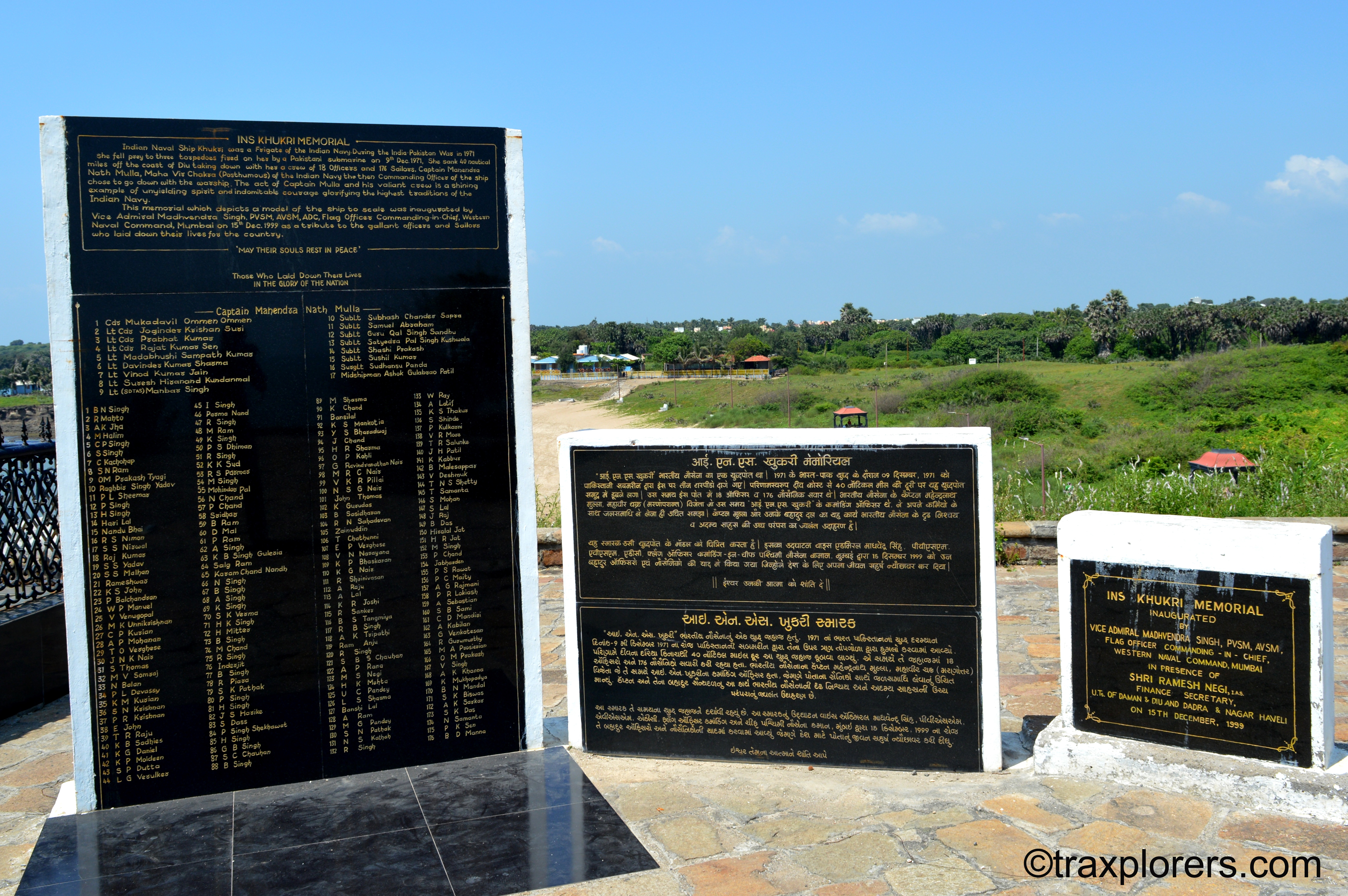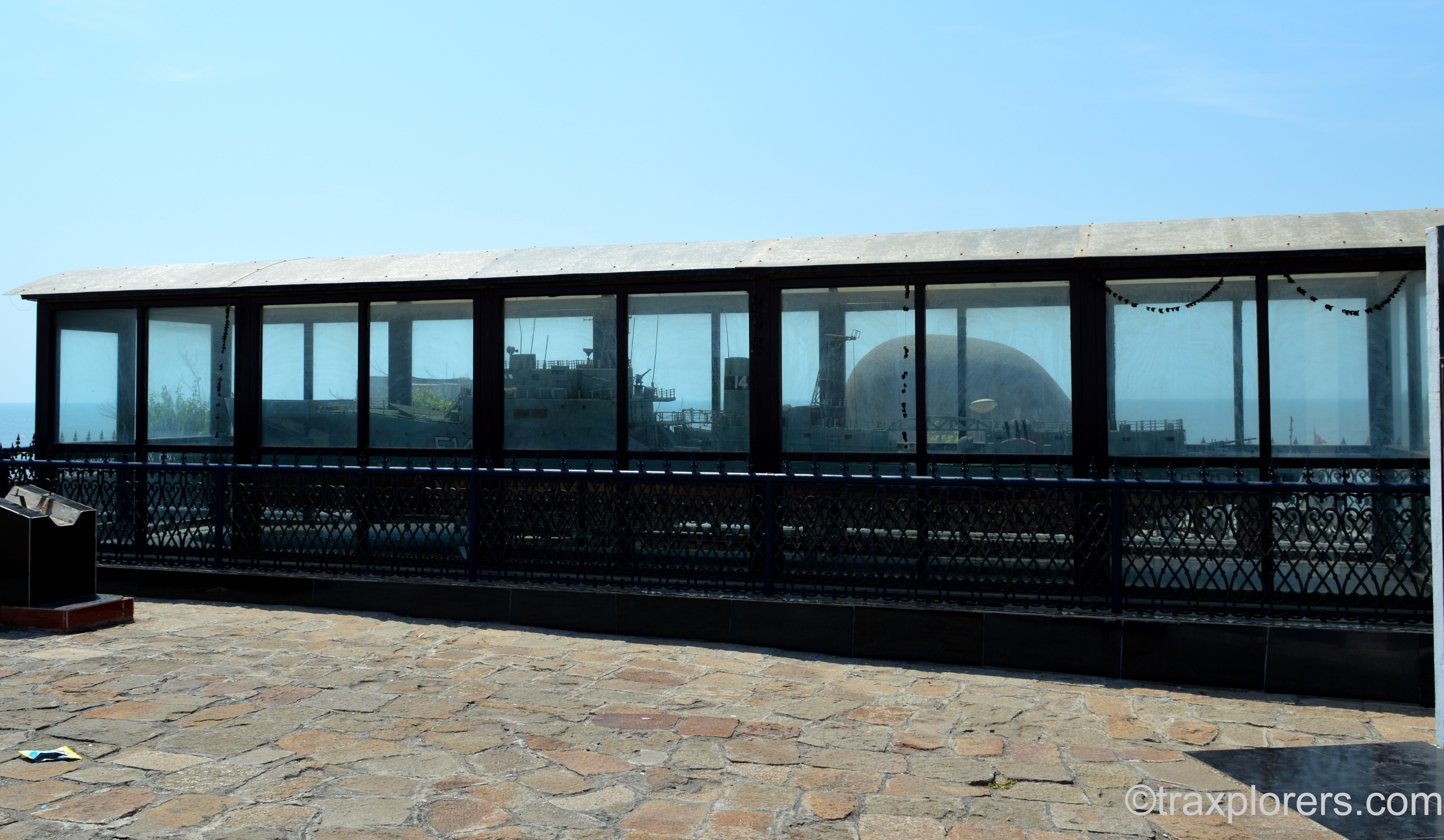 ---
History:
On the fateful night of 9th December 1971 during Indo-Pak war, INS Khukri (British Type 14 frigate of Indian Navy) was sunk off the coast of Diu when hit by three torpedoes fired by Pakistani submarine (PNS Hangor). This was the first warship sunk in action by a submarine since World War II. Along with the ship, 178 sailors and 18 officers made the supreme sacrifice. Captain Mahendra Nath Mulla, the captain of INS Khukri chose to go down with his ship. Only 61 sailors and 6 officers survived. Captain Mulla was awarded Param Vir Chakra posthumously.
Location: Near Jalandhar Beach
Opening Hours: 24 hours open.
Entry: Free
---
---
Day 3: 2nd October 2017
St. Paul's Church
This is among one of the three churches of Diu Island. It came under Portuguese control in the early 16th century. It has a beautiful Baroque architecture and dedicated to Paul the Apostle. Walking around the area, street and nearby houses really compliment the style.
Location: Fortside, Diu
Opening Hours: All days of the week except for Sunday (8 AM to 6 PM).
---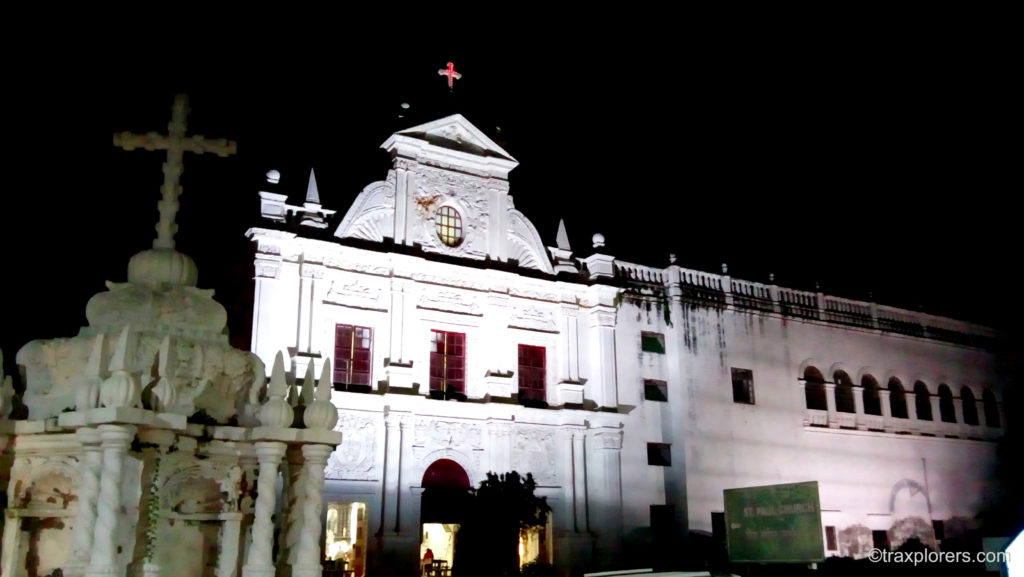 ---
If you like online shopping then please go to the Amazon search page below.

Thank you

♥
---
Gangeshwar Mahadev Temple
It is an ancient Hindu temple dedicated to Lord Shiva at the waterfront with five Shivlingas washed by the Sea's tidal waves. During our visit to this temple, we haven't seen water waves washing the Shivlingas as it occurs only during high tides. Mythologically, it is believed that this temple was built by Pandavas in Mahabharata times.
Location: At 3 km away from Diu in Fudam village of Gujarat.
Opening Hours: 6 AM to 8 PM
---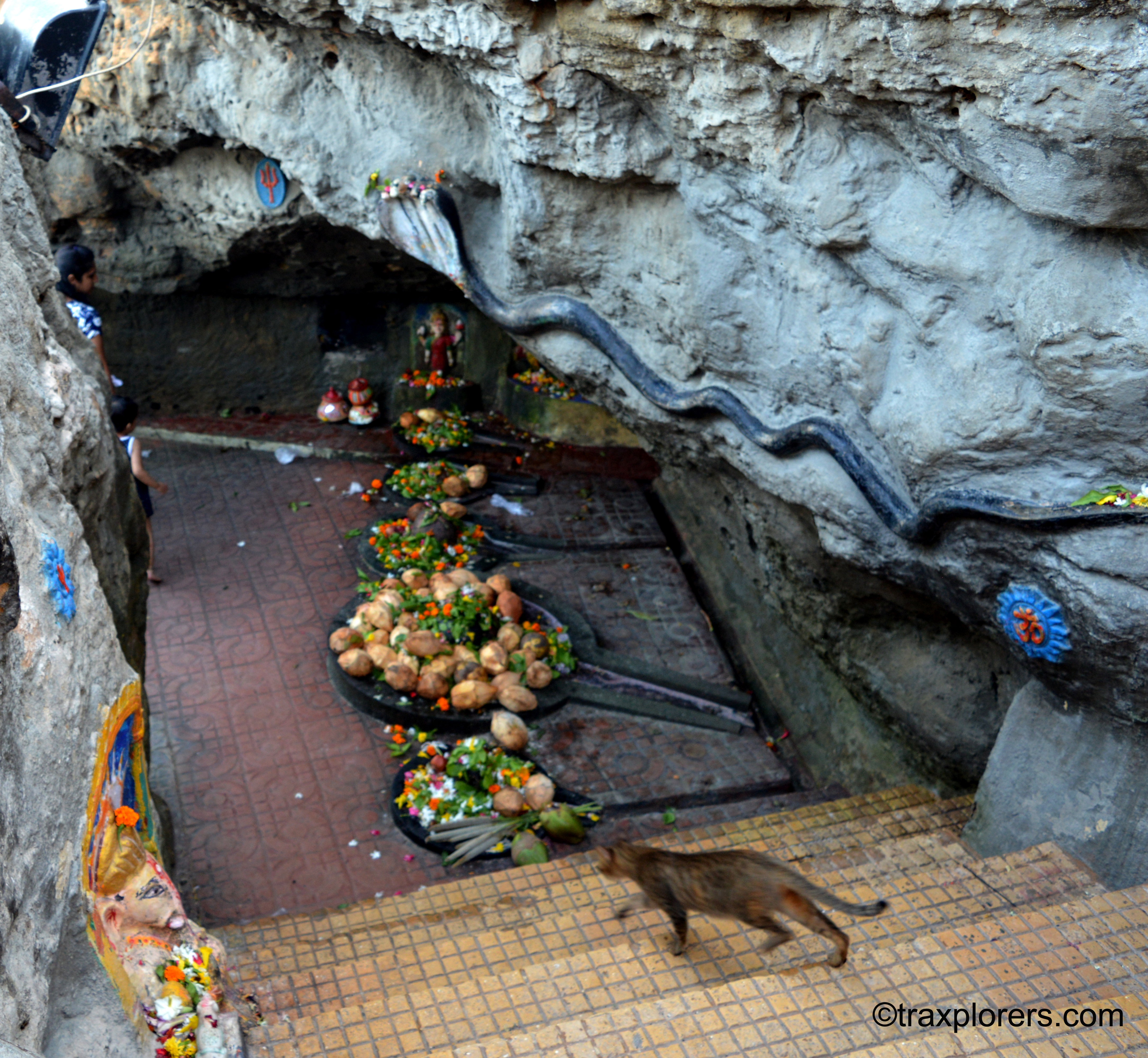 ---
Jalandhar Beach
Among all the popular and tourist beaches in Diu, we found Jalandhar beach best for its peaceful, clean, and calm environment. It is one of the untouched beaches of Diu for people seeking solitude and some quality time with friends and family. It is a good spot for seeing sunrise and sunset. This beach has importance for Hindus. The name Jalandhar originated from a mythological demon which was killed by Lord Krishna. There is a Jalandhar Shrine located on a hillock close to the beach. The shrine has a dome which features a stone carved face of Jalandhar, the demon.
---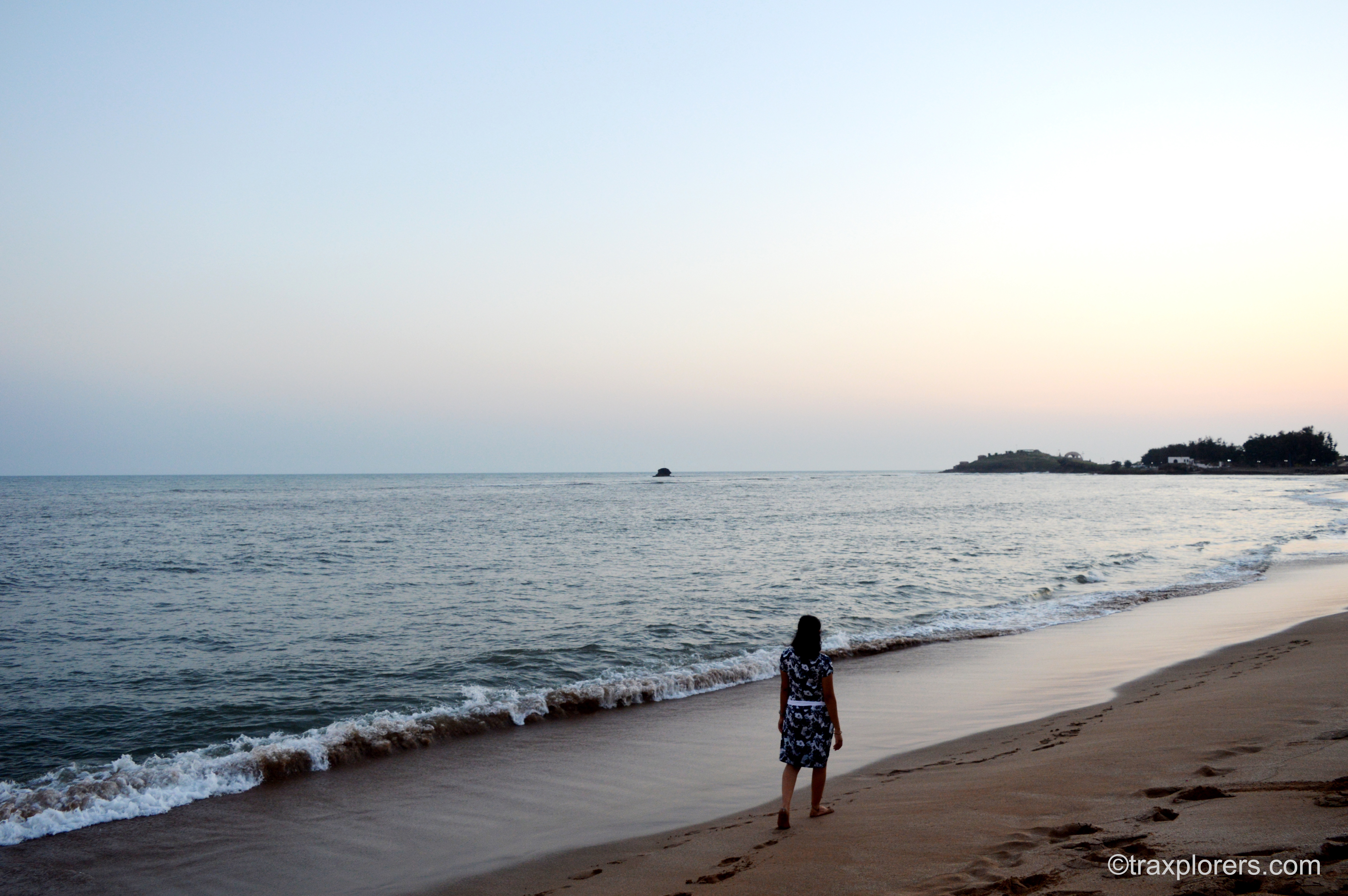 Location: At 1 km from Diu Town.
We spent our wonderful evening gazing at the tides and with a soul healing beach walk along the coast. Karen had fully enjoyed her time with building sand castles. 🙂
---
Further suggested readings: Rann of Kutch (Great White Desert)
Bhuj: City of architectural marvels
---
---
Loved it? Don't hesitate to share this article. Please Pin the image below to save and read it later. Thanks!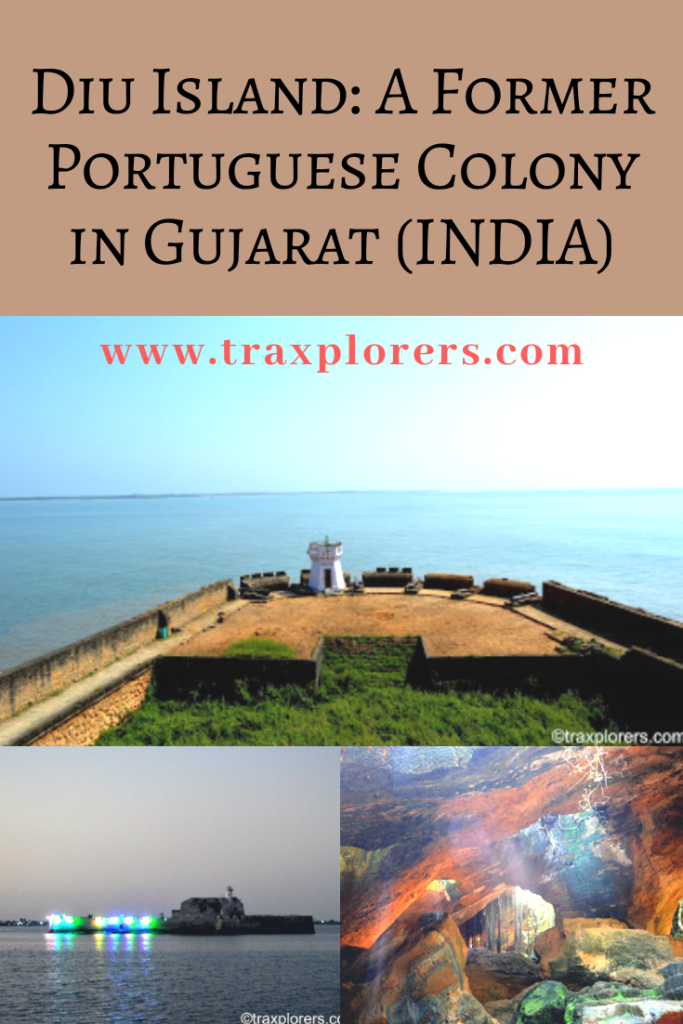 ---
DISCLAIMER: Some links on this site contain affiliate links, meaning if you book or buy something through one of these links, we may earn a small commission (at no extra cost to you). Thank you for supporting this website.
Terms & Conditions: ©Unauthorized use and/or duplication of any material (text and/or images) without consent from this site's author and/or owner are strictly prohibited. Links and excerpts may be used provided that full credit is given to Traxplorers or Supriya Bhardwaj with specific and appropriate direction to the original content.