Traveling Adventures: Infant to Toddler
Traveling Adventures: Infant to Toddler
This is the tale of adventures little 'KAREN' took at the age of 0-3 years and is still exploring this beautiful world and her love for adventure is growing with her age. It is a must-read for all the adventurers out there. Meet our 'Little Adventurer' also our 'Unborn Trekker' 🙂
I am writing this post on the behalf of my three years old daughter 'KAREN'.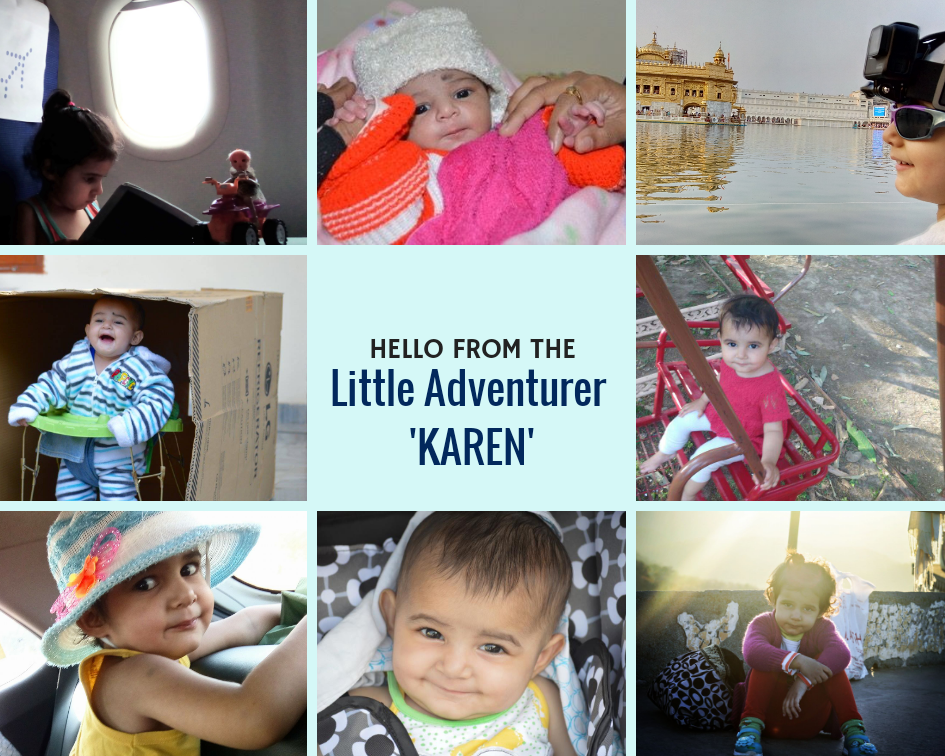 Born in Holy City: Amritsar, Punjab State
I was born on 16th of December 2014 in the 'Holy City Amritsar', Punjab (India).
Age – 4 months, explored City Beautiful: Chandigarh (U.T)
Ever since I was born, I just had to wait for three months at my birthplace and then was shifted to 'The City Beautiful: Chandigarh'. I explored the botanical garden, Sukhna Lake, and Jayanti Devi Temple at the age of 4 months.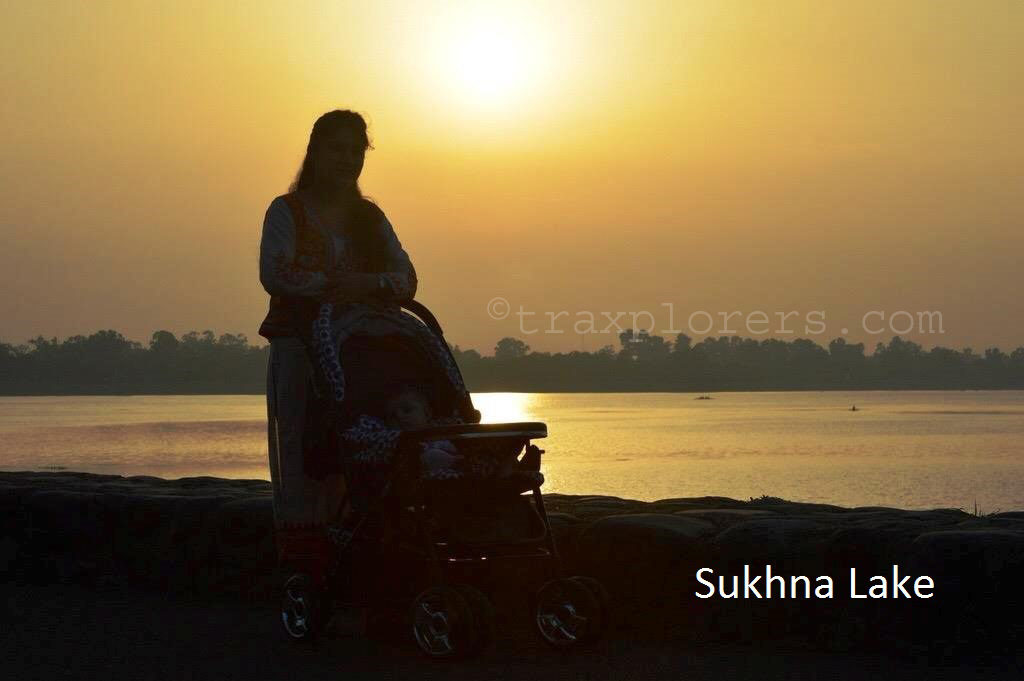 Age – 8 months, explored beauty of Mountains & Valleys: Himachal Pradesh
Perhaps because of my itchy feet or my parents', I had my first experience of a short 'Road Trip to Kasauli Hills' at the age of eight months. I had been experiencing my first hot summer days in northern plains of India. This trip to hills made me feel better due to pleasant weather.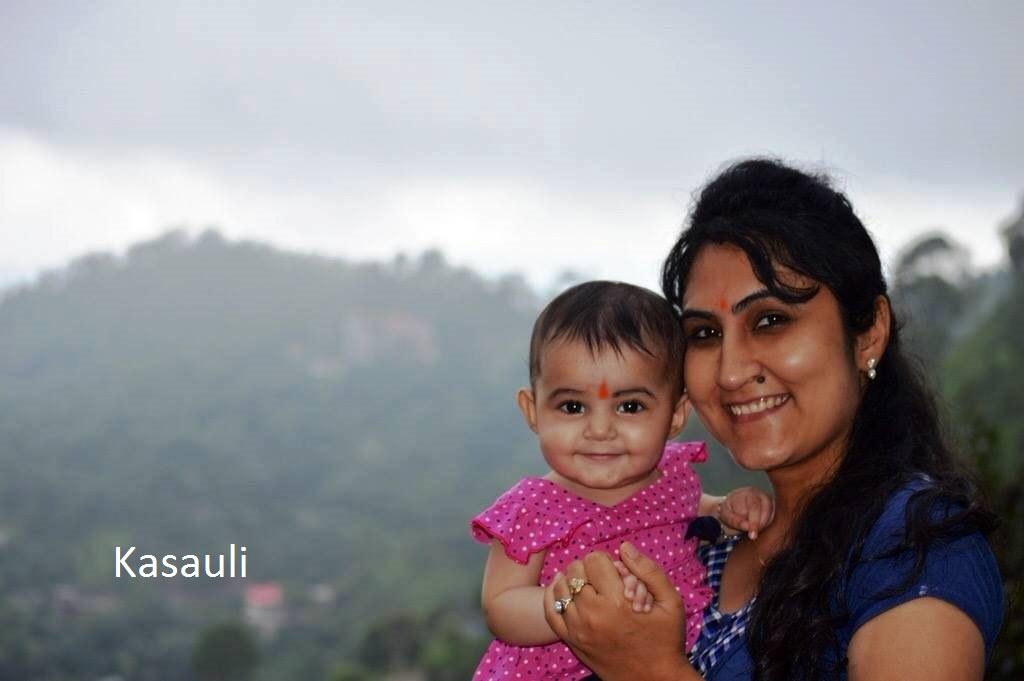 After my first encounter with the beautiful hills, I fell in love with them. My parents, who are also big fans of mountains, took me to the next road trip shortly just after a month. This time I saw beautiful landscapes and mesmerizing valleys of the district 'Sirmaur: Himachal Pradesh'. This was my first full day road trip experience. I did my best to co-operate with my parents on this trip. I am sure they are proud of me to be a patient traveler and a little adventurer. 🙂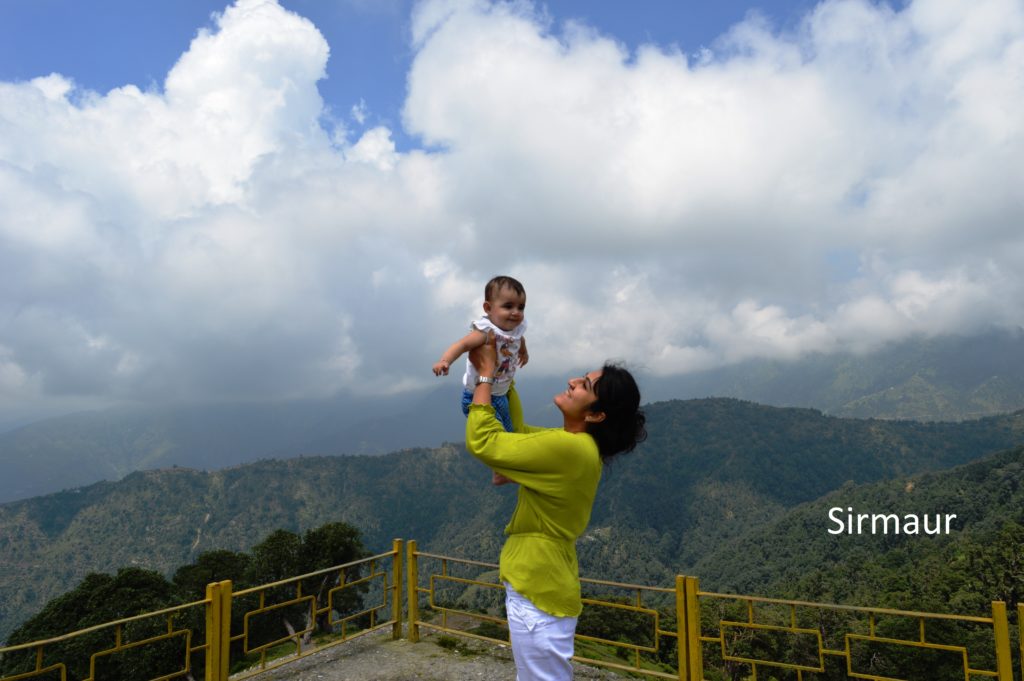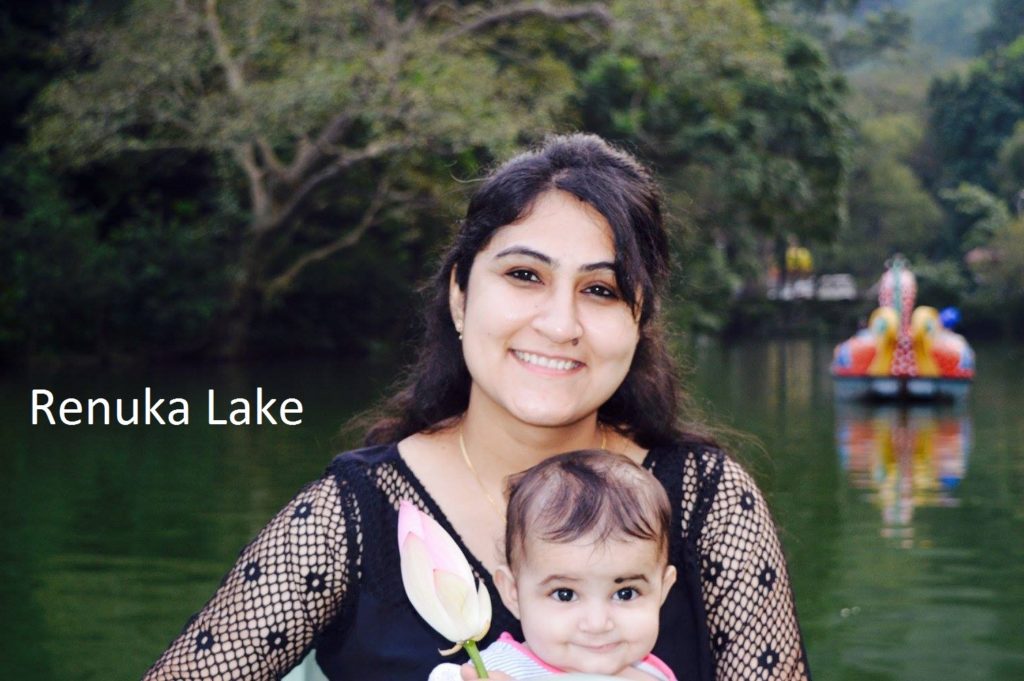 Age – 12 months, explored Historical places: Haryana State
I celebrated my first birthday and it was the time I visited 'Pinjore Gardens: Panchkula' near to Kalka, Haryana.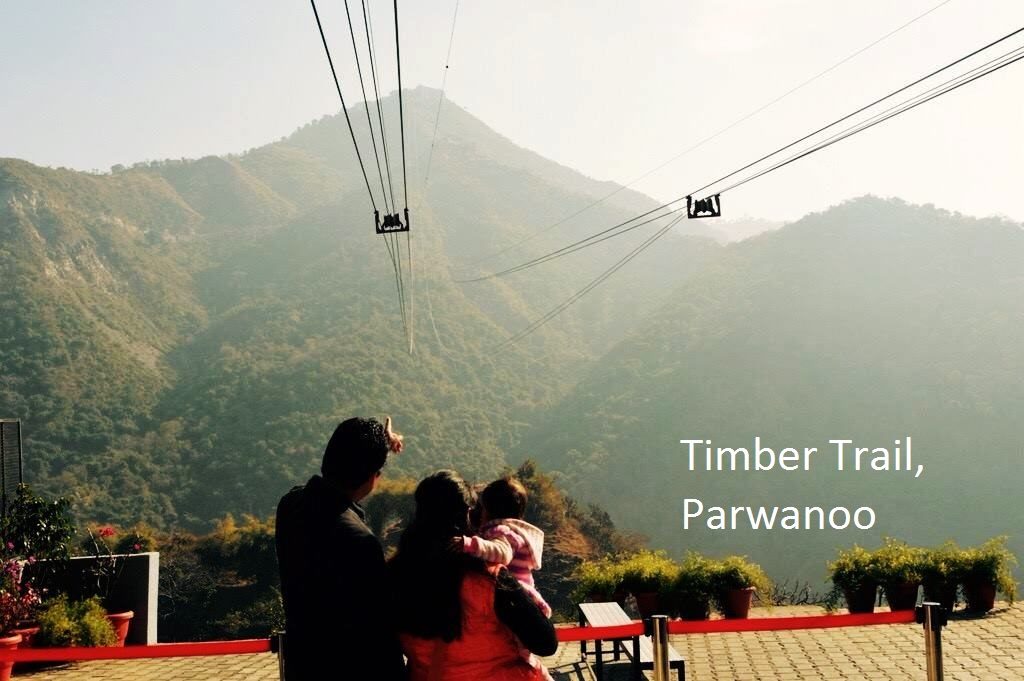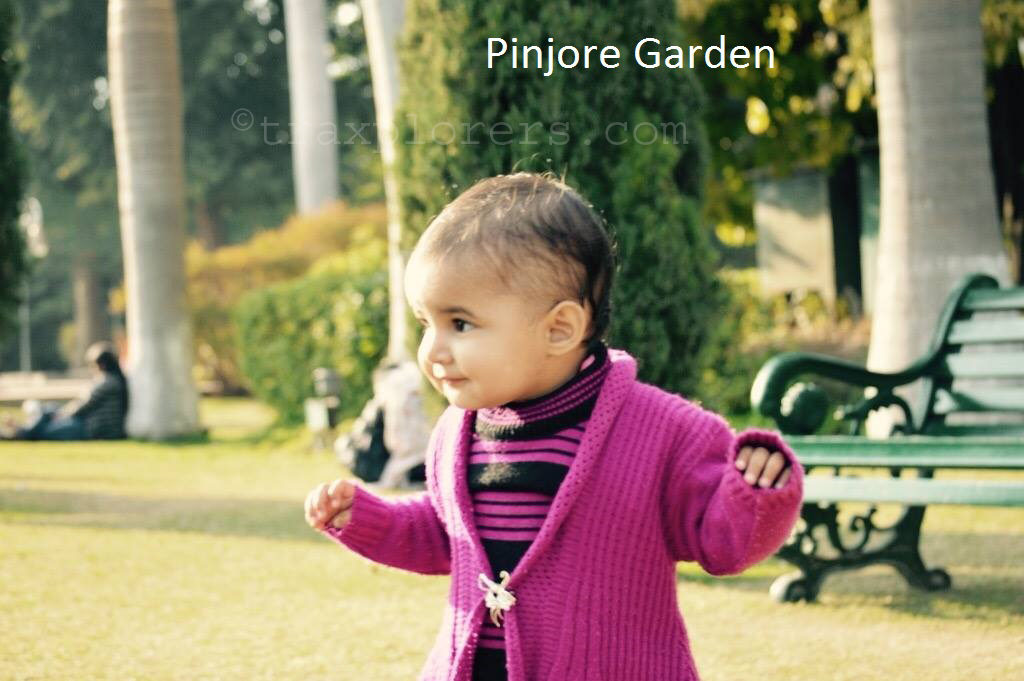 Age – 16 months, explored first Himalayan trek: Himachal Pradesh
Love for the Himalayas took us on our next trip to 'Manali: Himachal Pradesh'.It was in the month of April 2016 and I was 16 months old at that time. This was my very first experience with snow at 'Glacier valley' on 'Hampta Pass Trek'.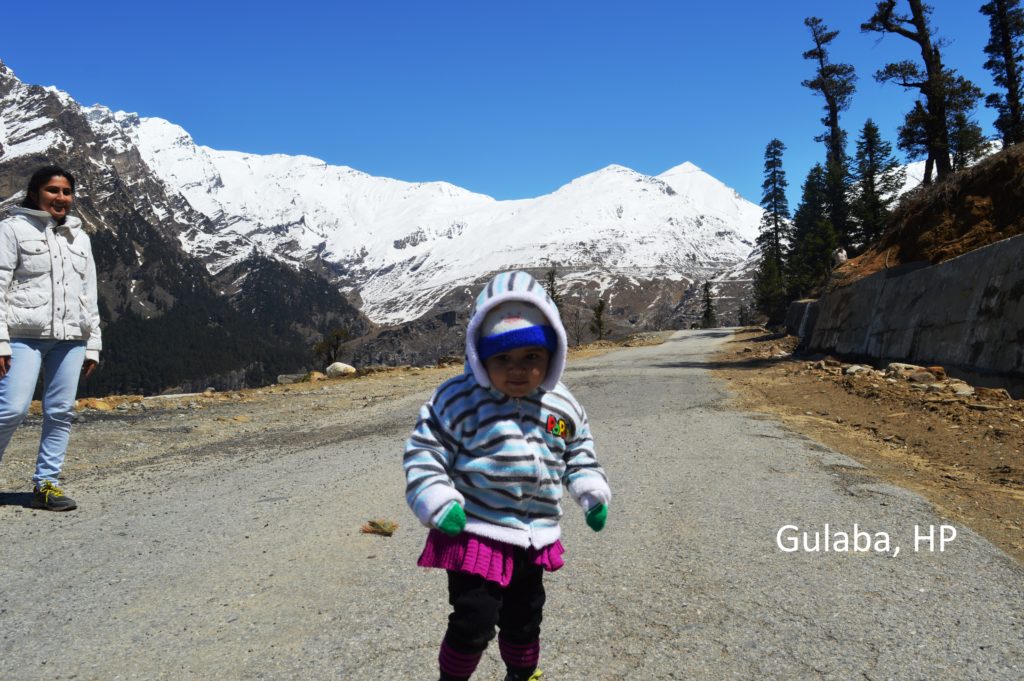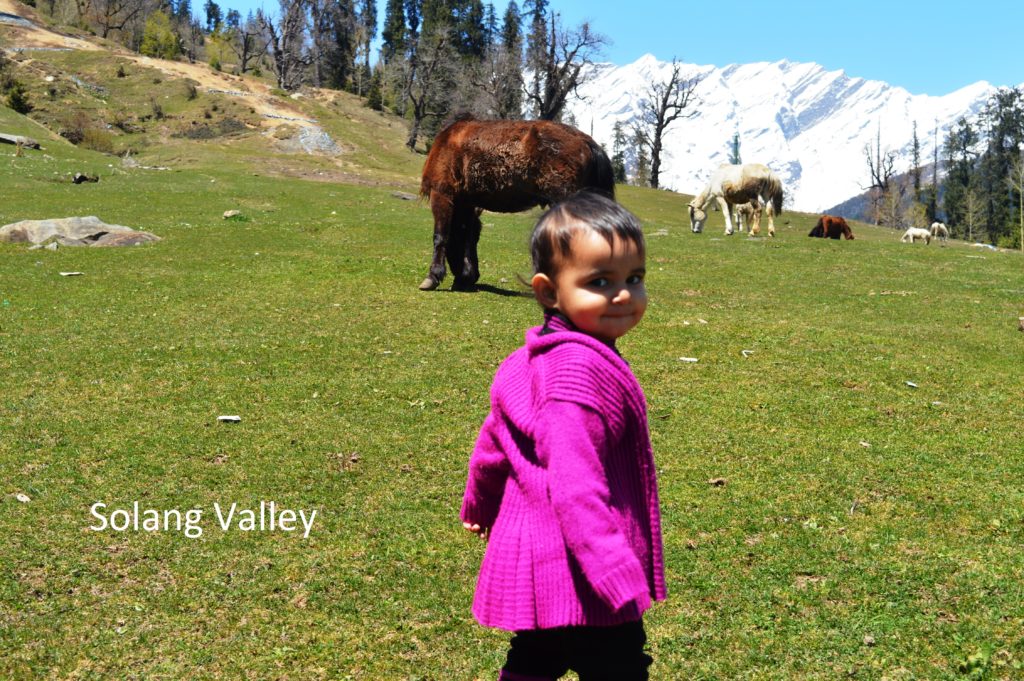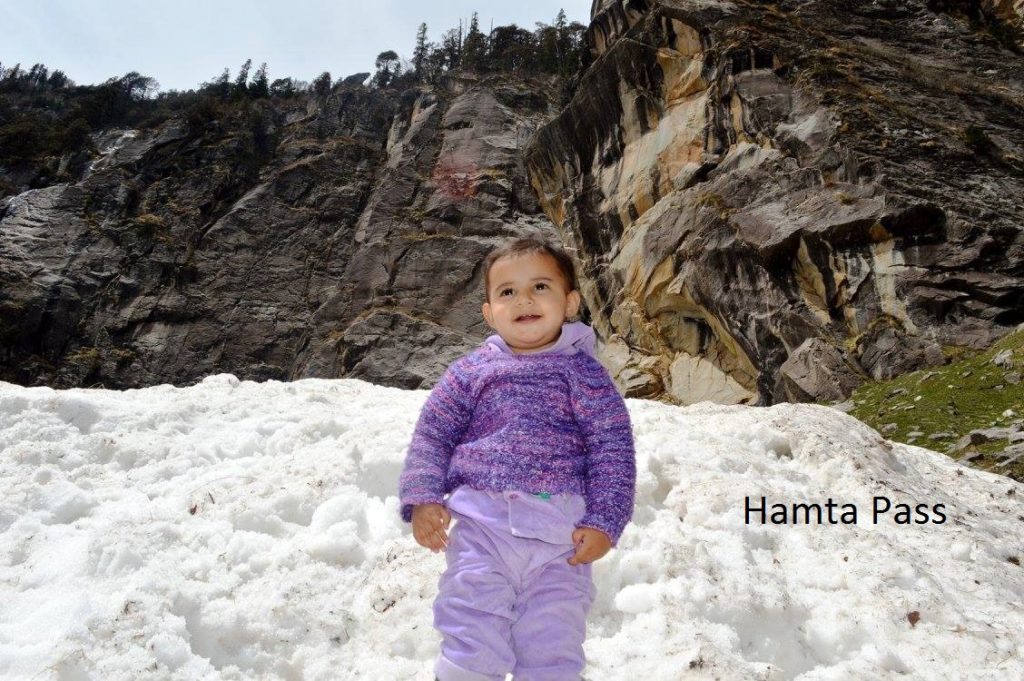 Wondering where to stay while exploring the North region of India?
Here are the best accommodation options provided in the North zone.
Age – 20 months, explored Beaches of 3 states: Mumbai (Maharashtra), Goa, Udupi (Karnataka)
Now, was the time to explore some places other than North India. In the month of August 2016, we visited '3 states of India: Mumbai (Maharashtra), Goa, Udupi (Karnataka)'. It was my very first experience exploring beaches. I had a wonderful experience at beautiful beaches including Juhu Beach (Mumbai), Malpe Beach (Udupi), Colva, Calangute, and Anjuna (Rocky) Beaches of North Goa.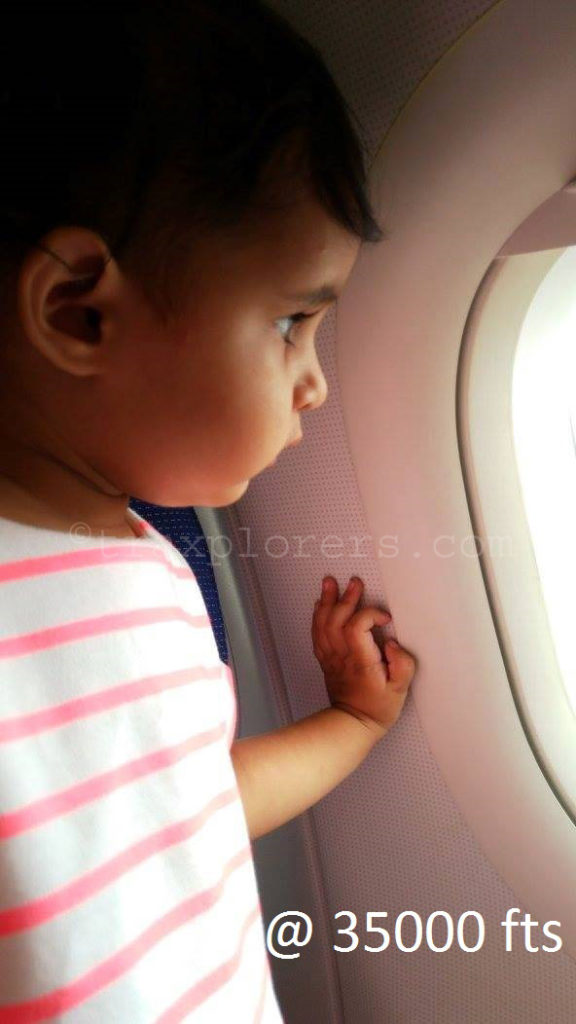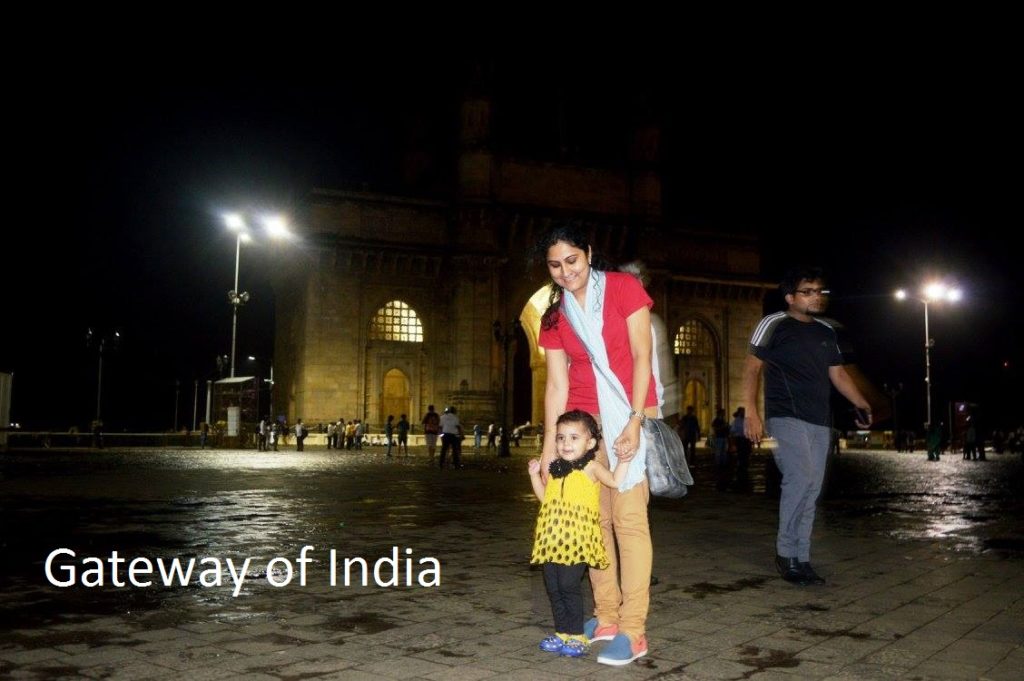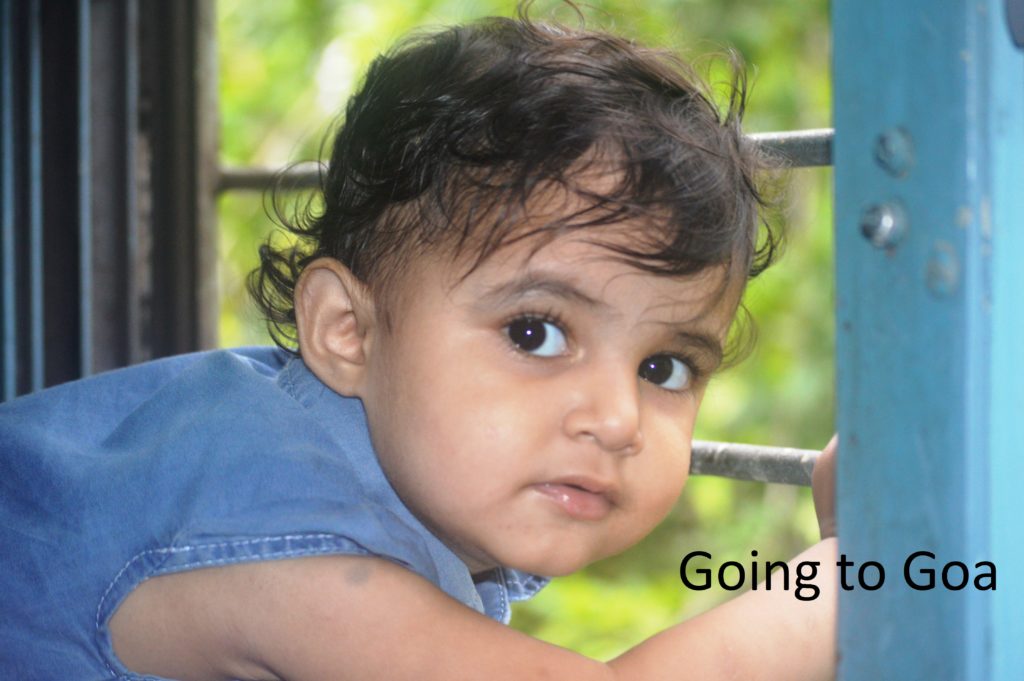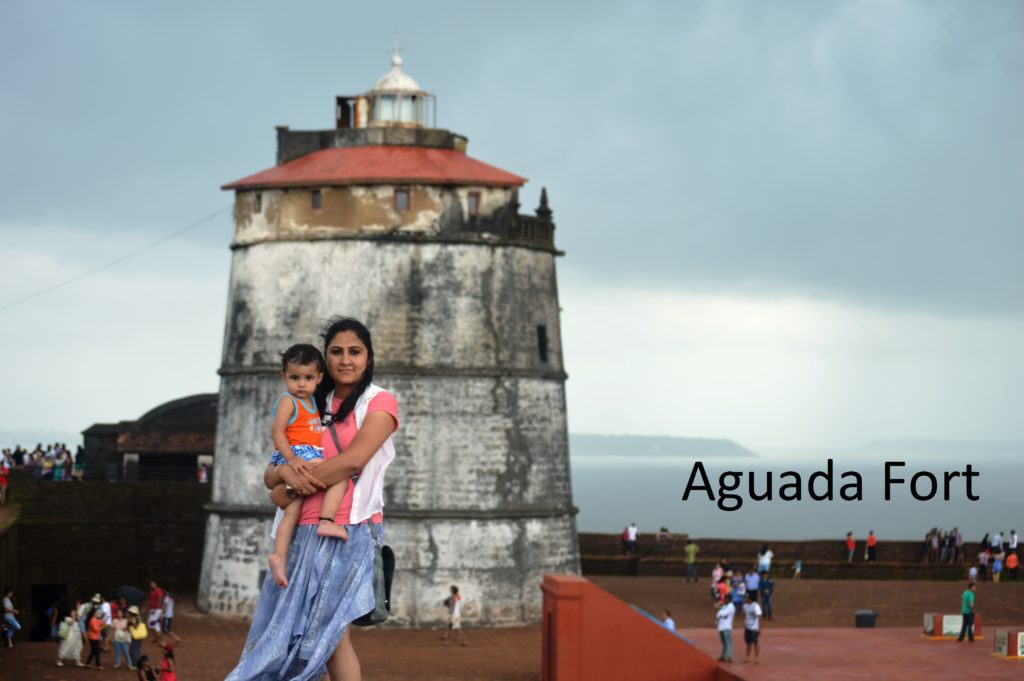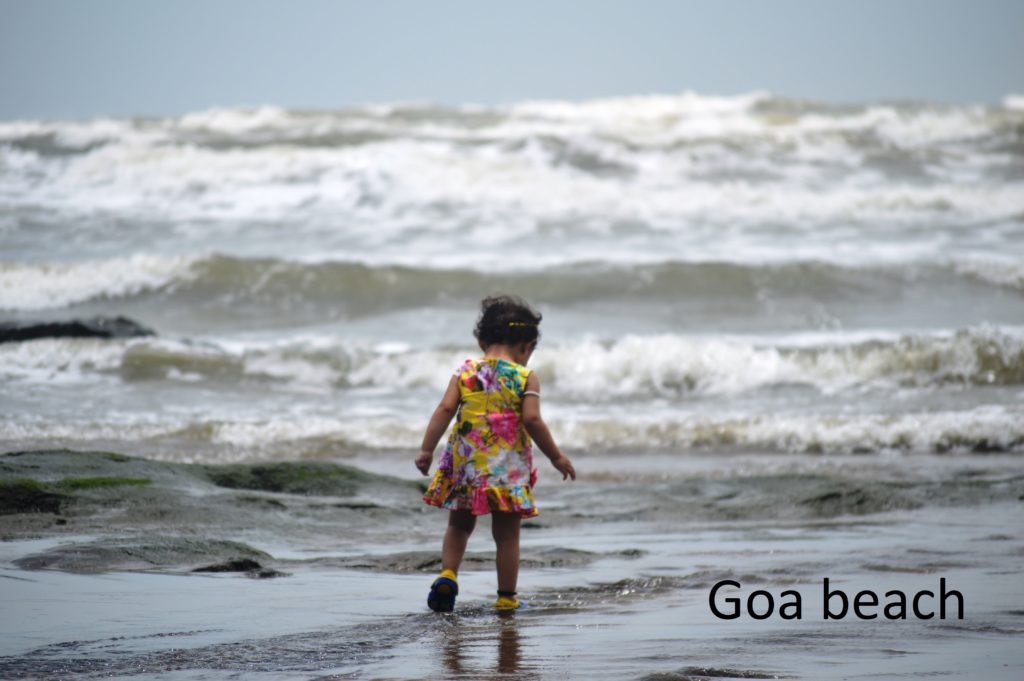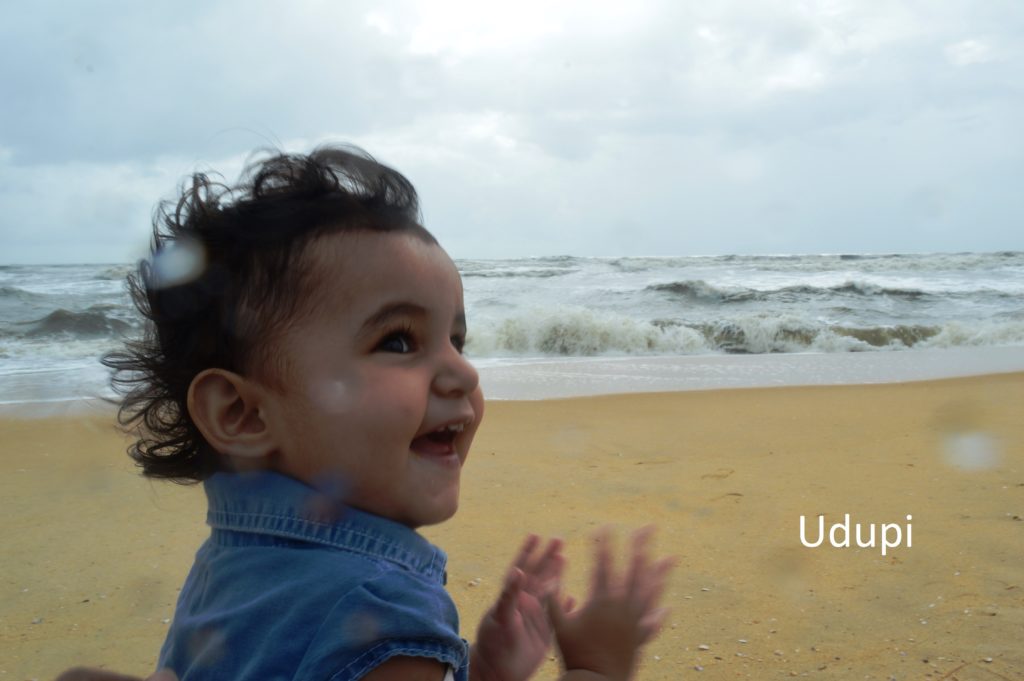 Find out your best stays in the South region of India.
Age- 2 years 4 months, explored historical and pious places: Punjab
Including some adventures, I also explored historically important places- 'Tallest Victory Tower of India: Fateh Burj' at Chapar Chiri, Mohali (Punjab), 'Khalsa Heritage: Virasat-E-Khalsa'. I also get blessings from the supreme power- Almighty at 'Gurudwara Shri Anandpur Sahib' and 'Harimandir Sahib (Golden Temple)', Amritsar.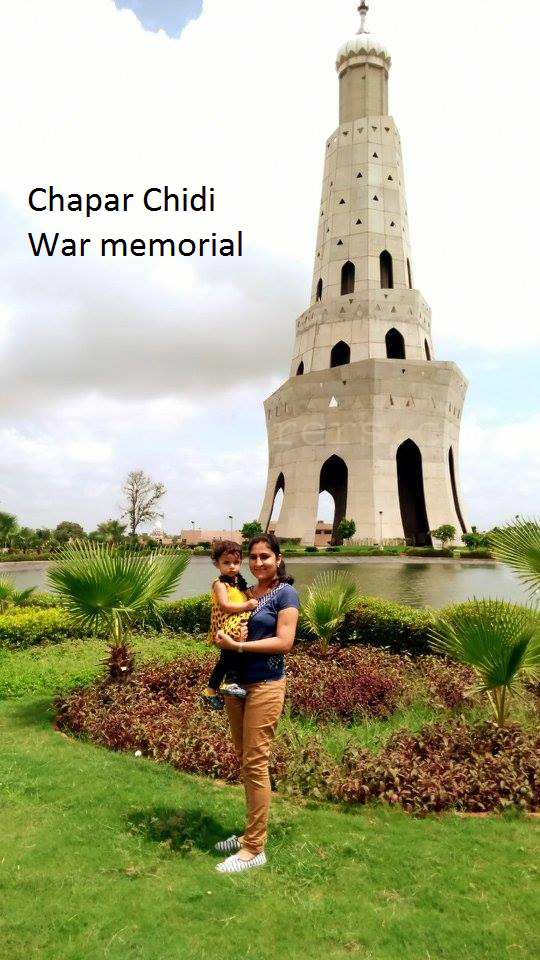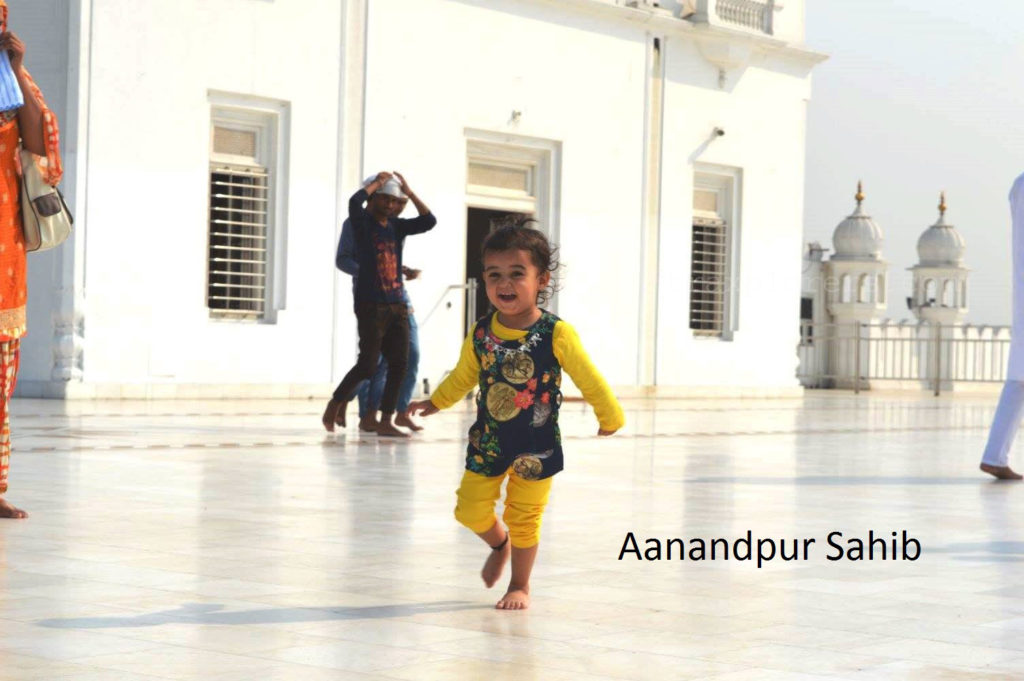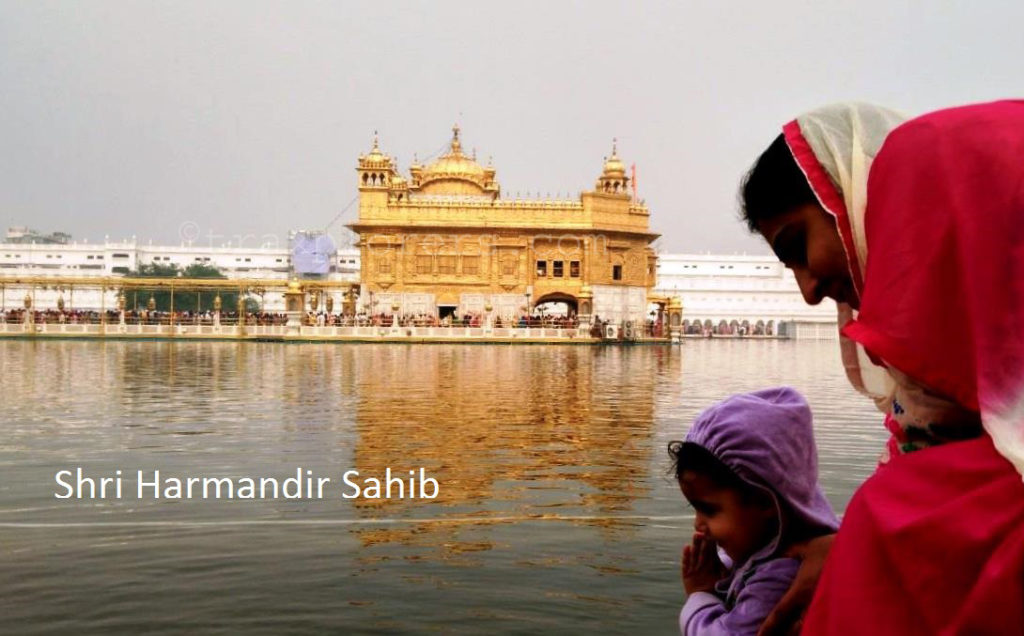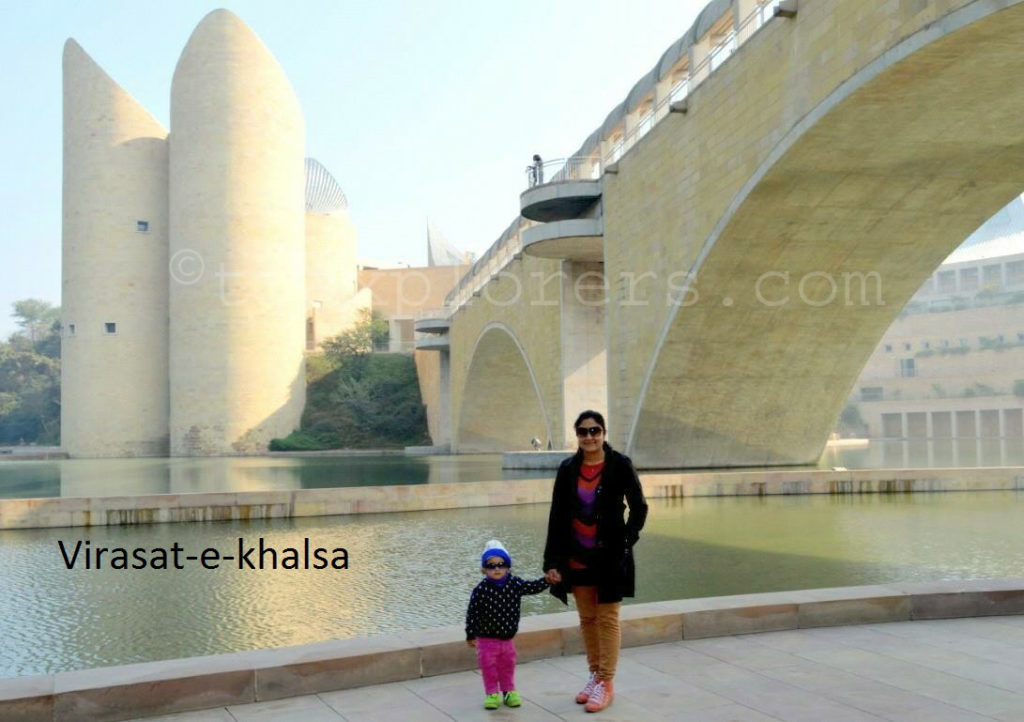 Best accommodations for you in Punjab.
Age – 2 years 6 months, explored off the beaten trek: Himachal Pradesh
It was the time for some adventurous experience. My parents had chosen 'Shojha: Place less explored' in Himachal Pradesh near Tattapani (famous for hot water springs). It was the most adventurous drive on hilly track till date. Also, explored 'Narkanda: near famous hill station Shimla'. It was the coolest experience. Had a wonderful experience of 'Bir-Billing: World's 2nd highest point of Paragliding'.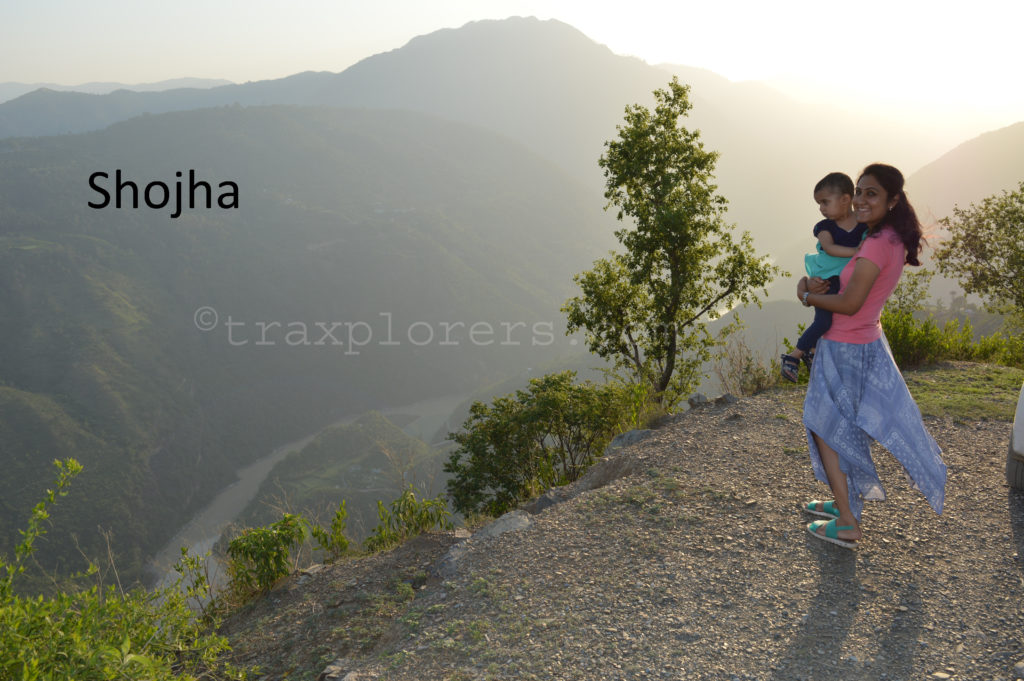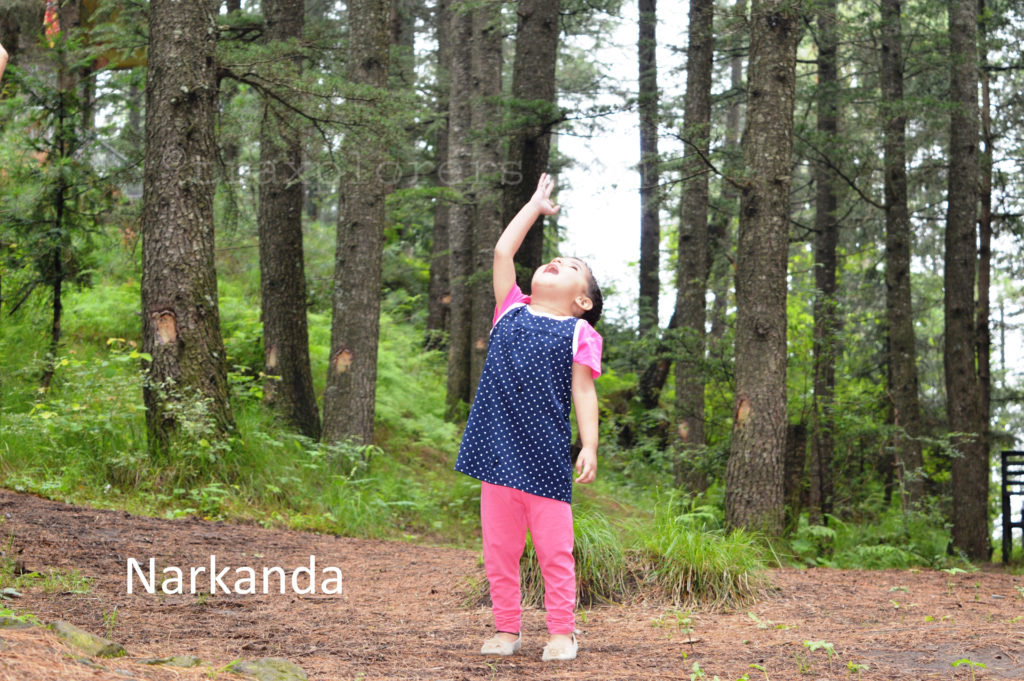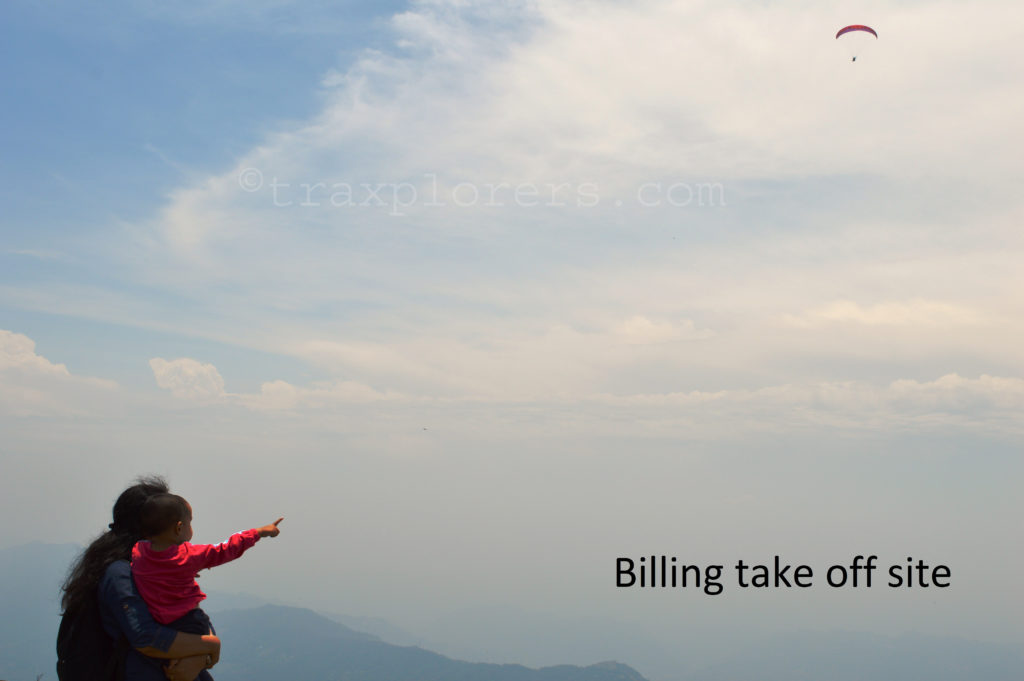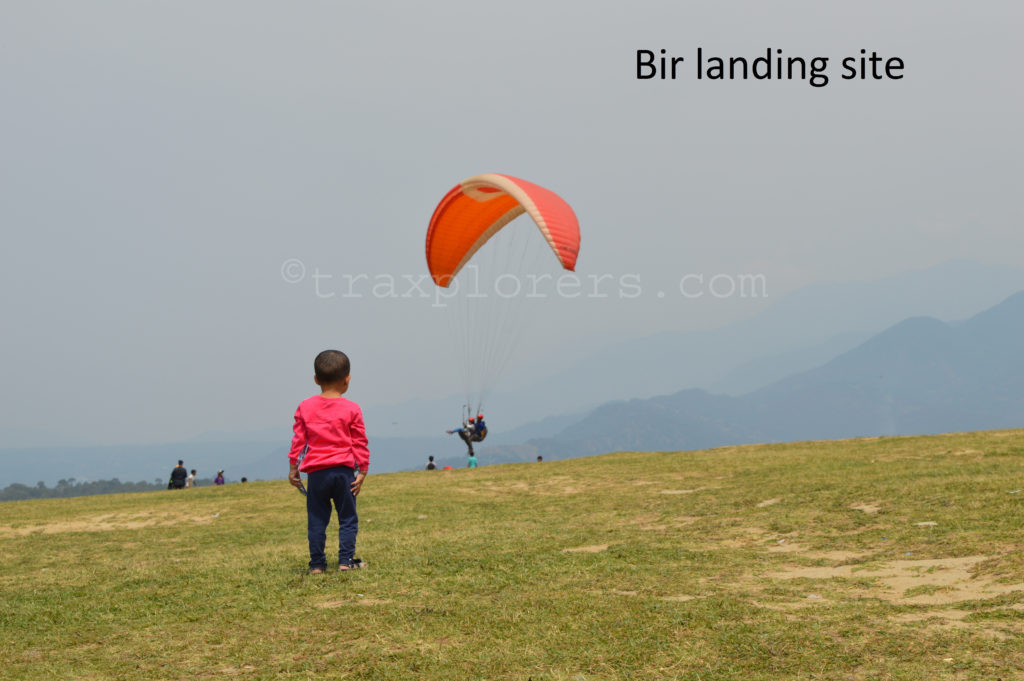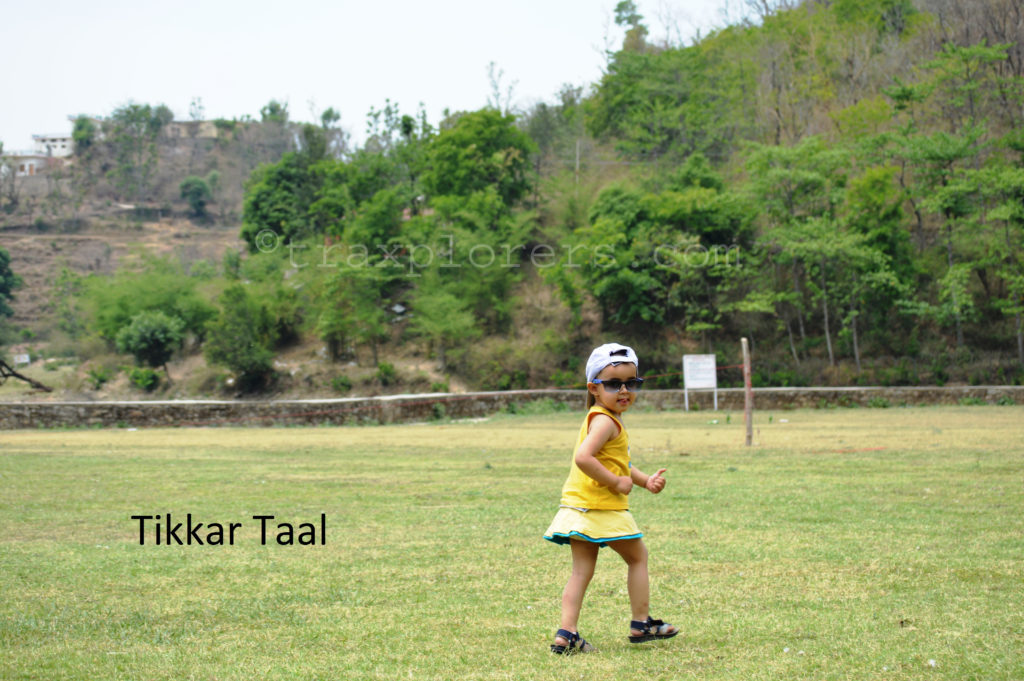 Find your best stays in Himachal Pradesh.
Age – 2 years 8 months, had a longest road trip experience: Chandigarh (U.T)-Ajmer (Rajasthan)-Ahmedabad (Gujarat)
My parents moved to Gujarat due to change of job. This was the first longest road trip (more than 1200 KM) experience started from Chandigarh (U.T.) crossing via Ajmer (Rajasthan) and finally reached Ahmedabad (Gujarat).
If you like online shopping then please go to the Amazon search page below. Thank you <3
Age – 2 years 9 months, road trip from Ahmedabad to Diu Island: Daman & Diu (U.T)
After we get settled at our new place, it was the wanderlust that driven my parents to take the next road trip towards Diu Island. We were super excited to explore the western part of India. This road trip brought beautiful memories of Jalandhar Beach, Naval War Memorial (INS Khukri), Diu Fort, Pani Kotha (Alfiston Jail), Gangeshwar Temple, St. Paul's Church, and mesmerizing Naida caves.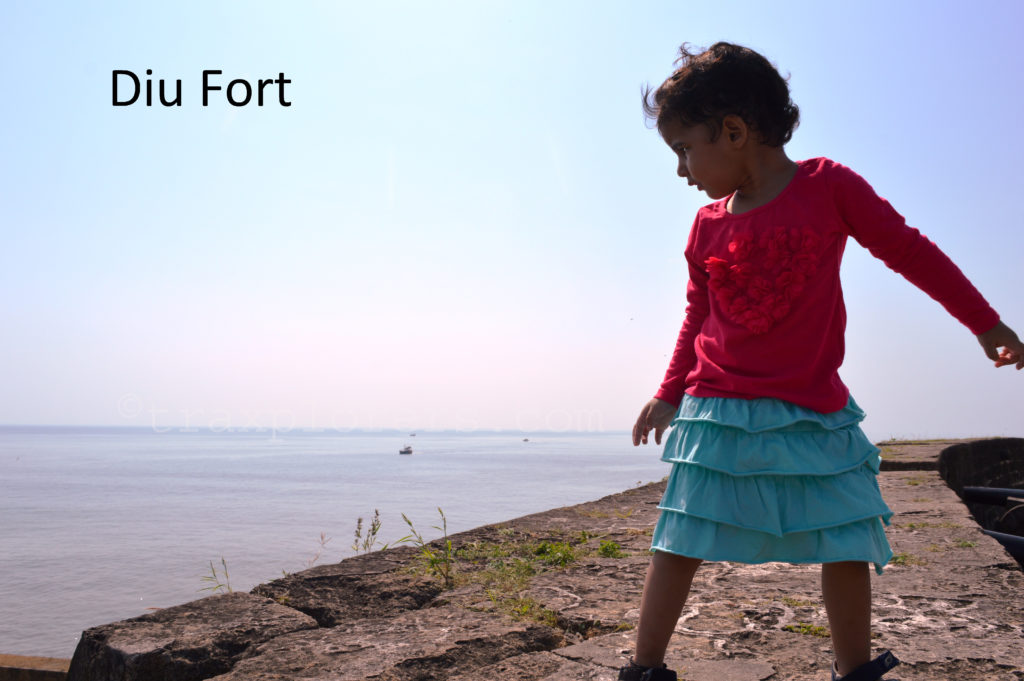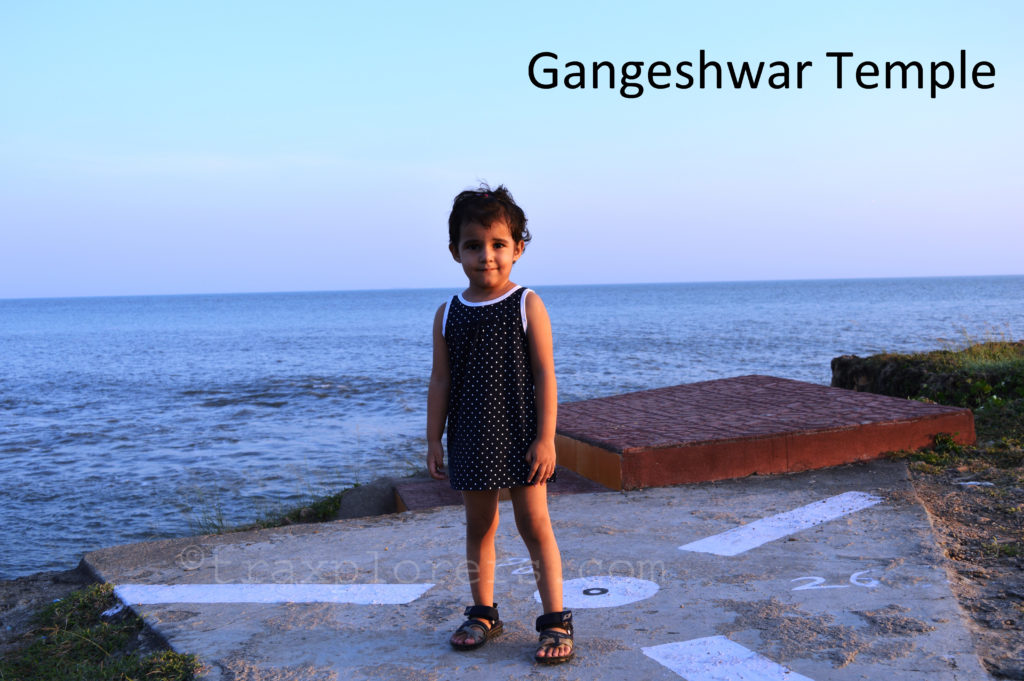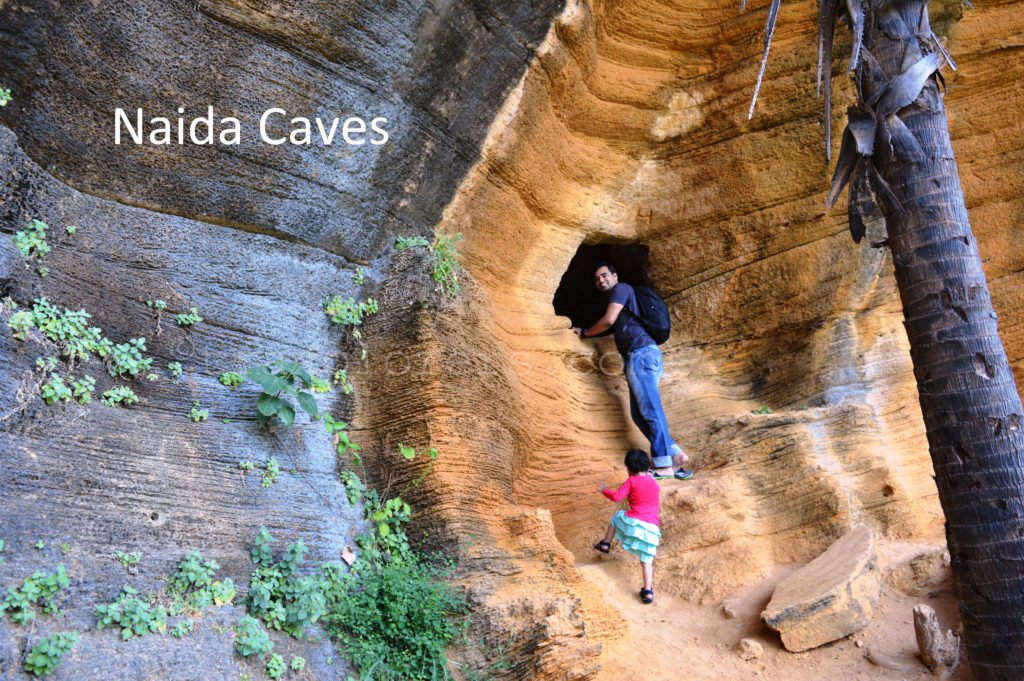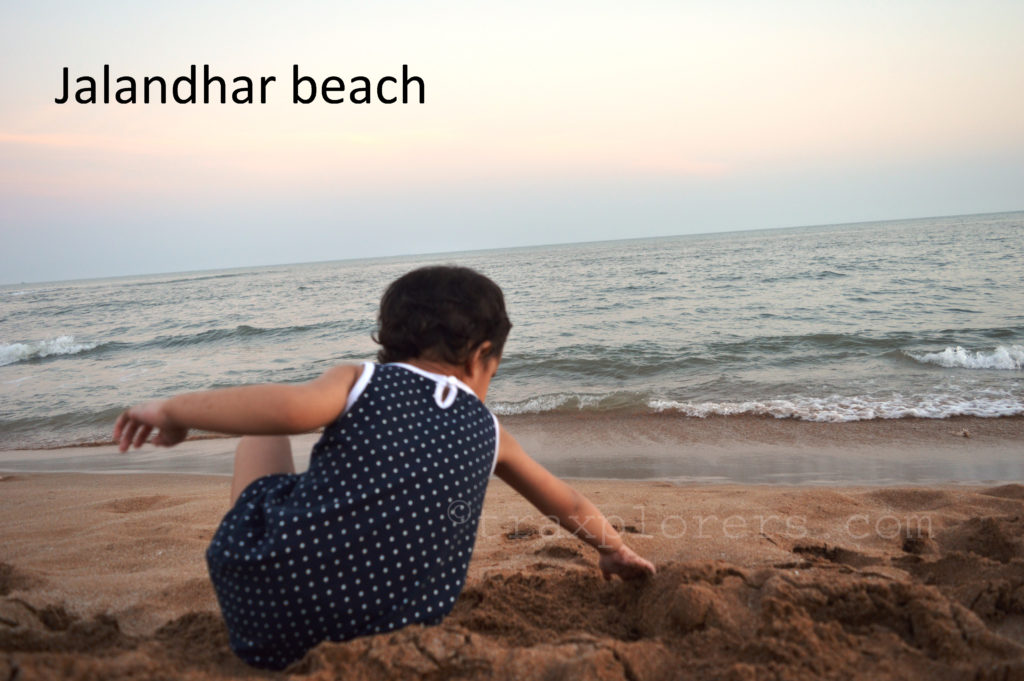 Age – 2 years 9.5 months, explored India's first World Heritage City: Ahmedabad
As we were now in 'India's first world heritage city: Ahmedabad'. It was just indigestible not to explore the place while staying in Ahmedabad. I loved exploring heritage site 'Adalaj Stepwell', Kankaria Lake & Zoo, Indroda Nature Park, Science city, and Swaminarayan Dham. Had an awesome experience of a cultural festival known as 'Basant Mahotsav (Spring Festival)' of Gujarat.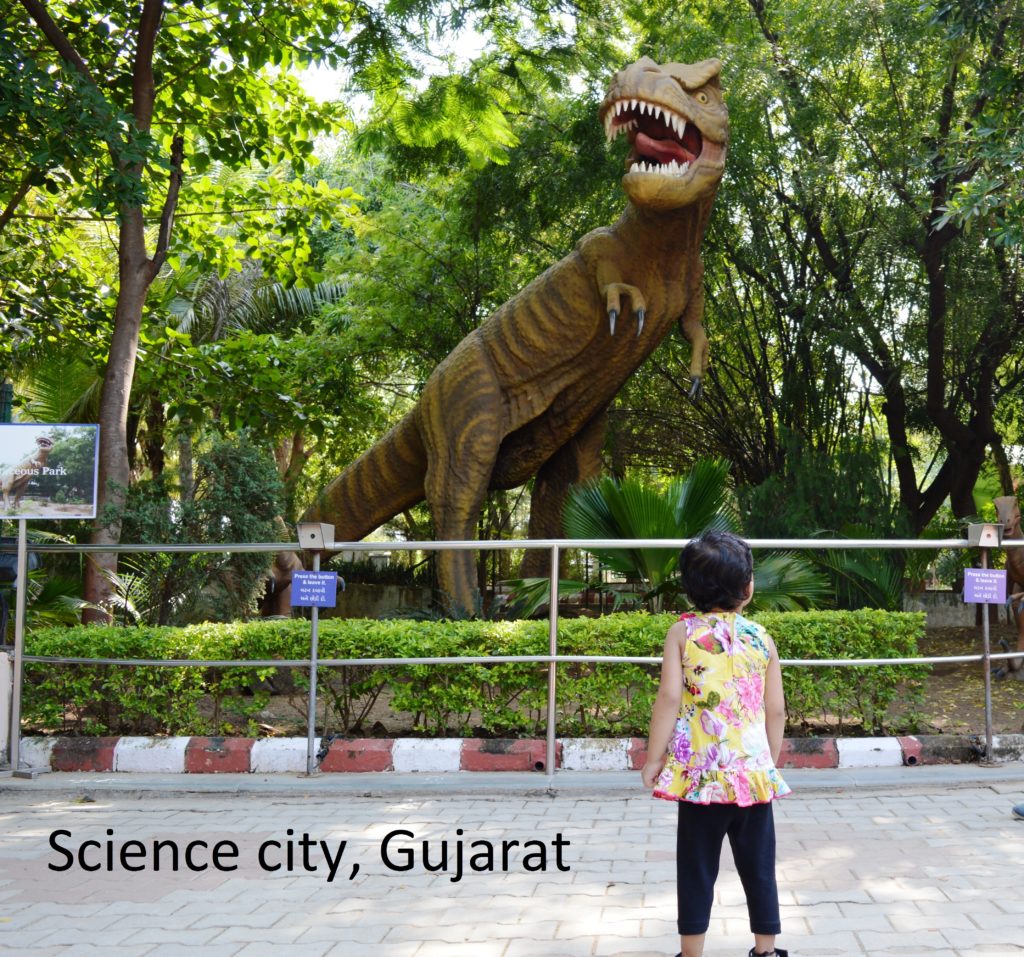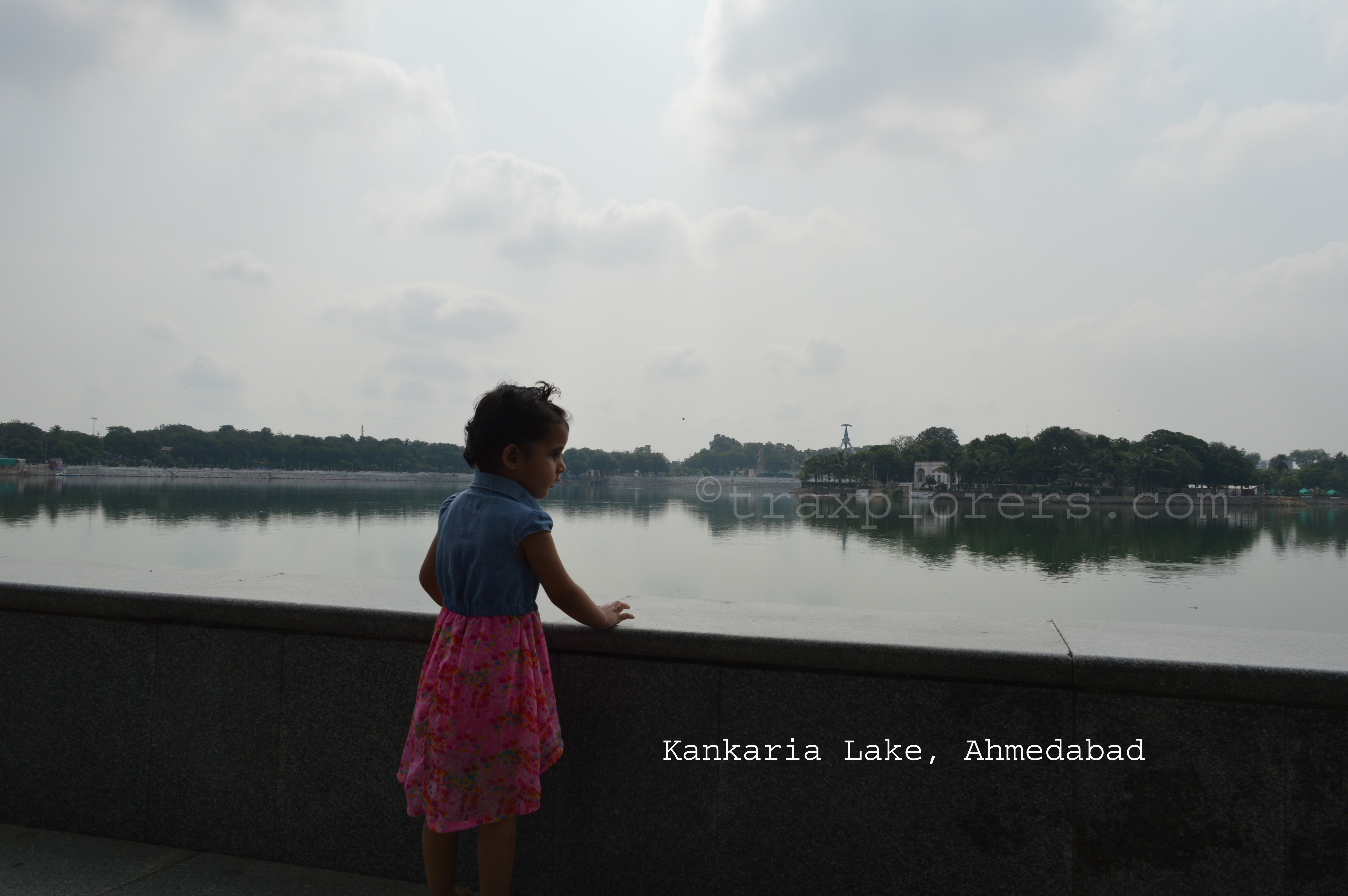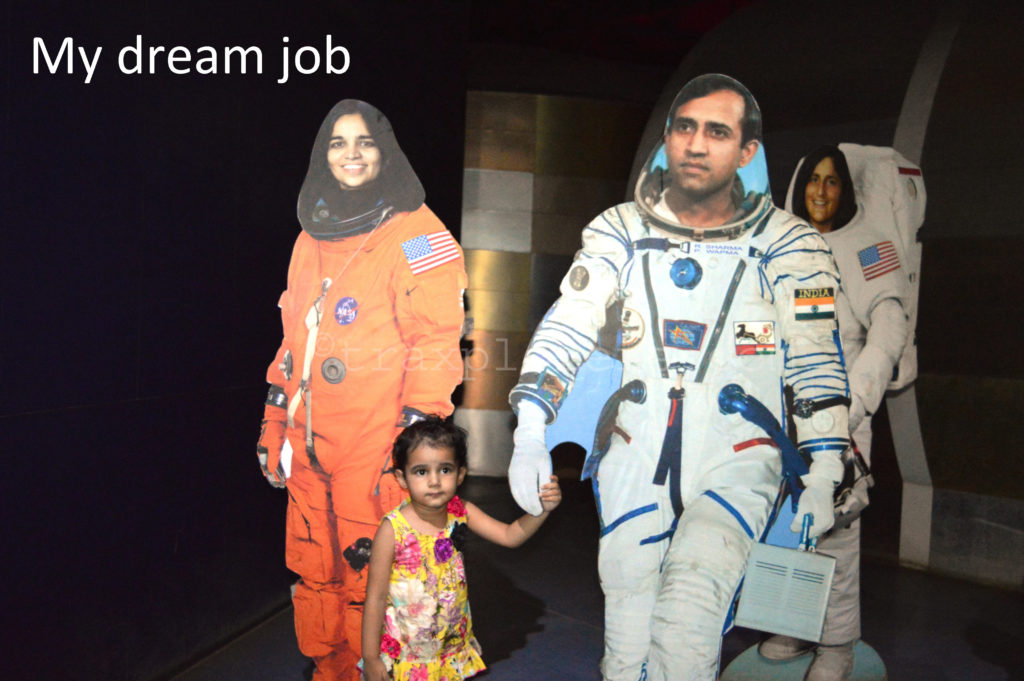 Age – 2 years 10 months, had an experience of Sand Dunes of Jaisalmer: Rajasthan
Exploring the Golden Fort (Sonar Kila), market inside the fort, Havelis, witnessing beautiful sunset with desert safari at Sam Sand Dunes of the Thar Desert, visiting Gadisar Lake was the most appealing and wonderful experiences of 'The Golden City: Rajasthan'.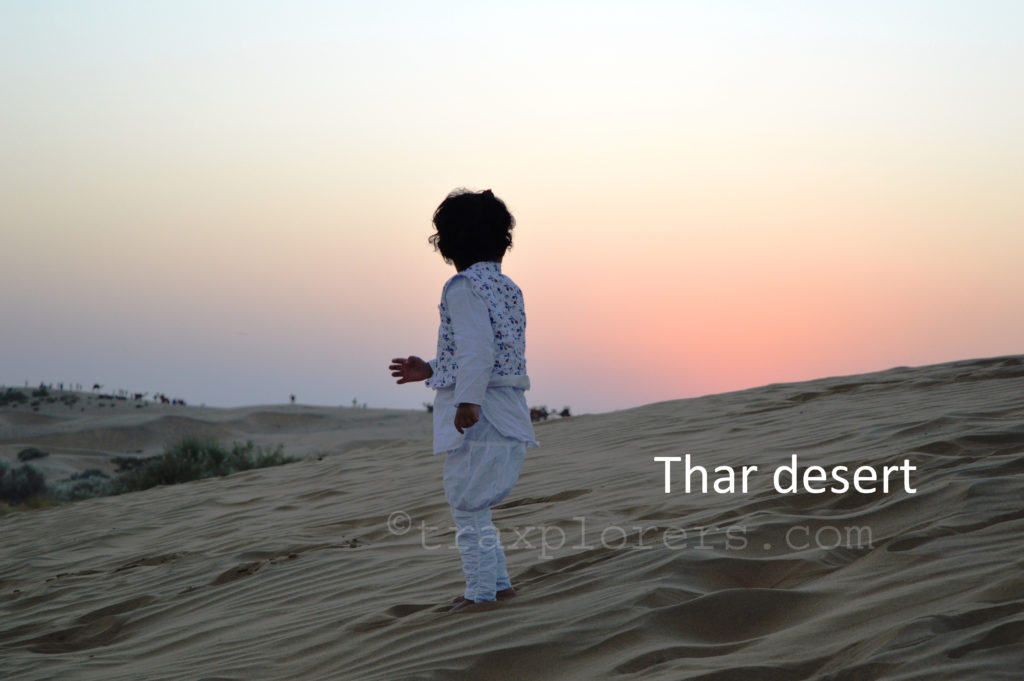 Age – 2 years 11 months, explored the only hill station of Rajasthan: Mount Abu
It was an interesting experience to explore hill station in the western deserted state of Rajasthan. 'Mount Abu: hill station of Rajasthan' offered beautiful Nakki Lake for boating, Sunset (Honeymoon) point, Achalgarh fort, 11th-century Dilwara Temples. The best thing I enjoyed was the trek to Toad Rock and Guru Shikhar. These points offered a panoramic view of Mount Abu.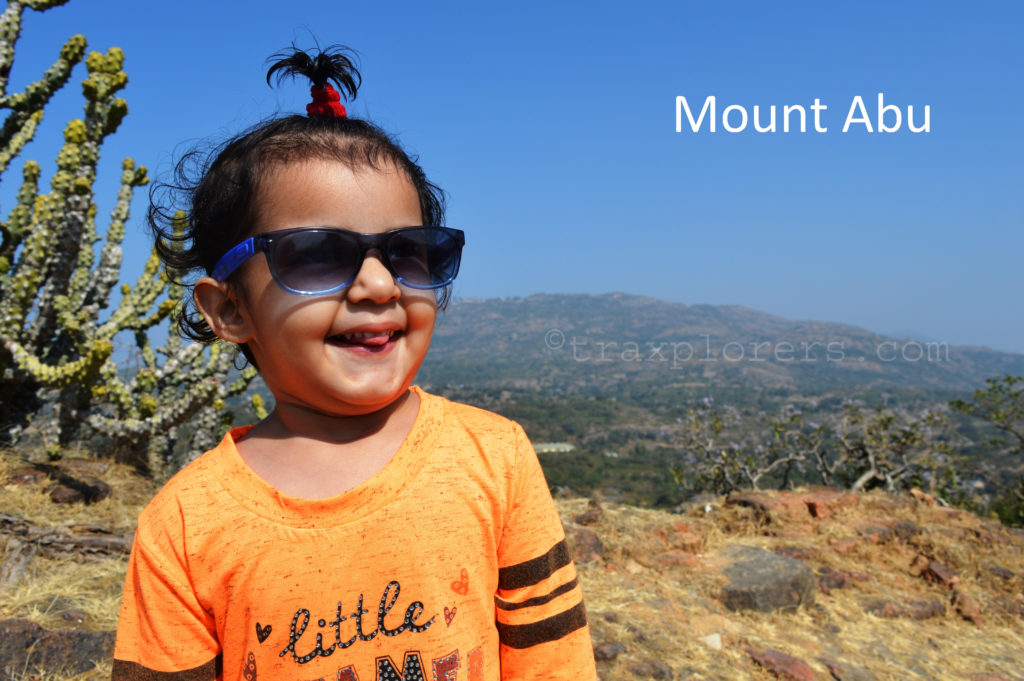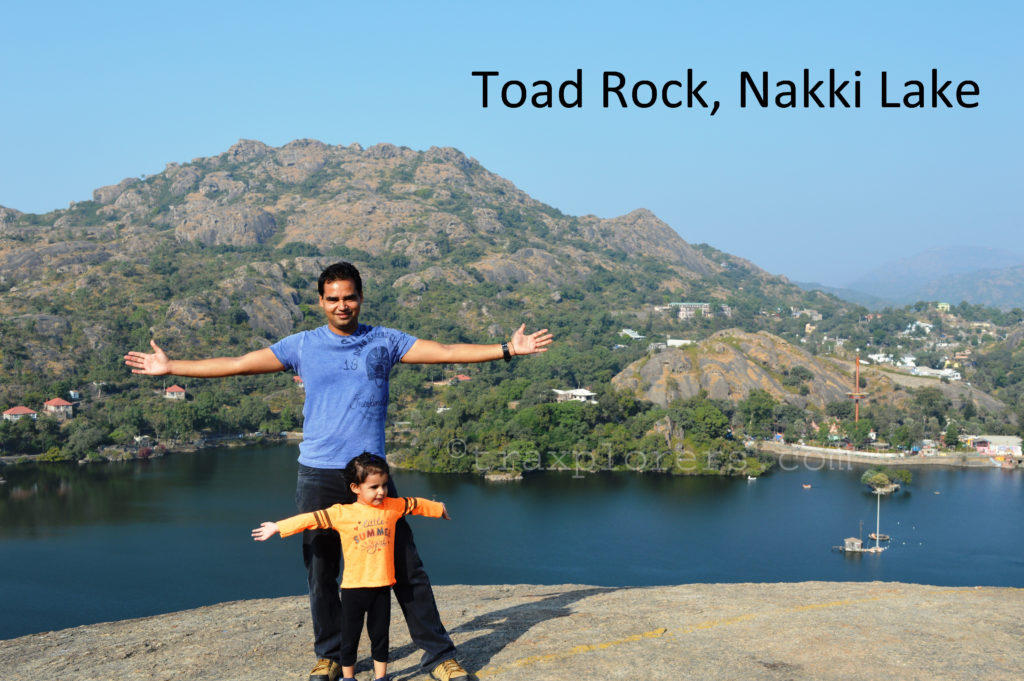 Age – 2 years 11.5 months, explored the mesmerizing beauty of Salt (White) Desert: Kutch (Gujarat)
Road trip: Ahmedabad-Bhuj-Kutch
In the month of December 2017, during the time of 'Rann Utsav 2017' and also super full moon night we witnessed the amazing beauty of 'The Great Rann of Kutch', white desert. We visited this place at full moon night as well in the morning to witness spectacular sunrise in the white desert.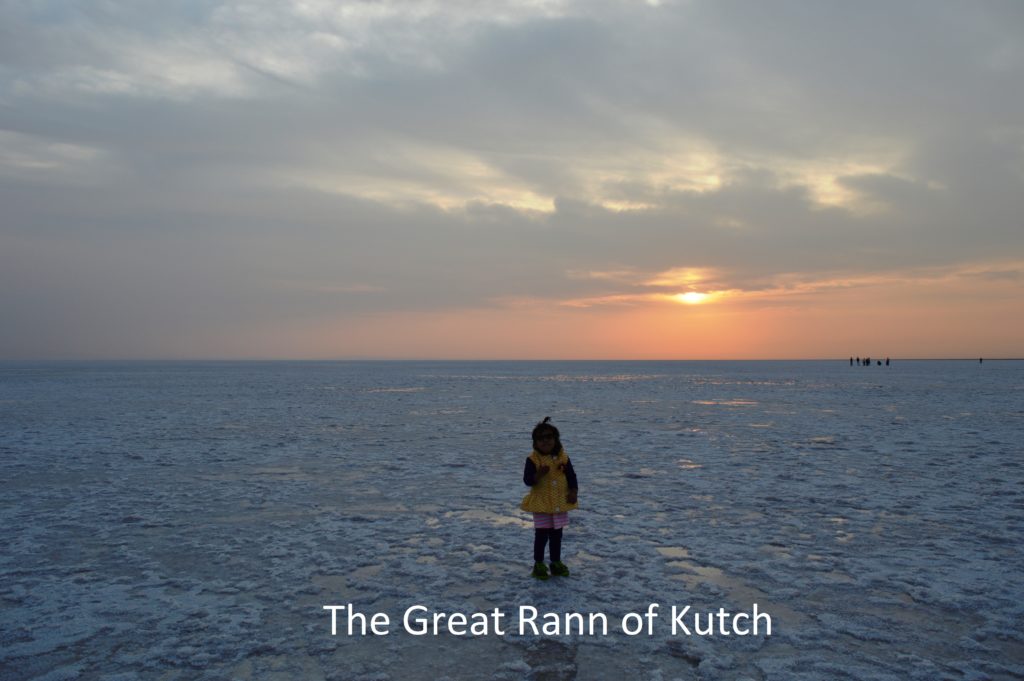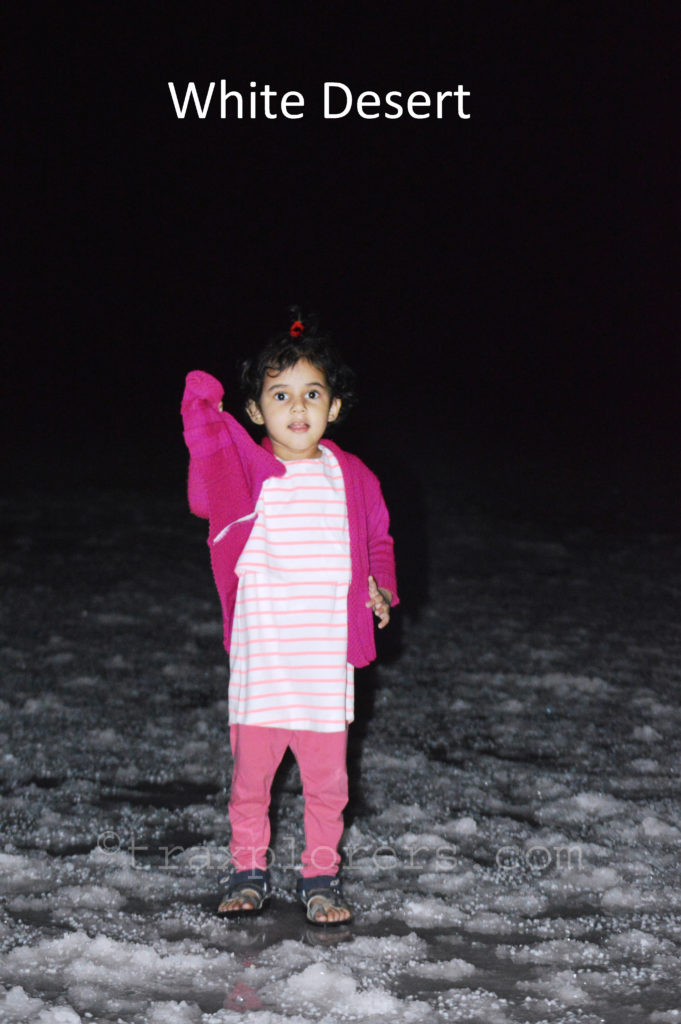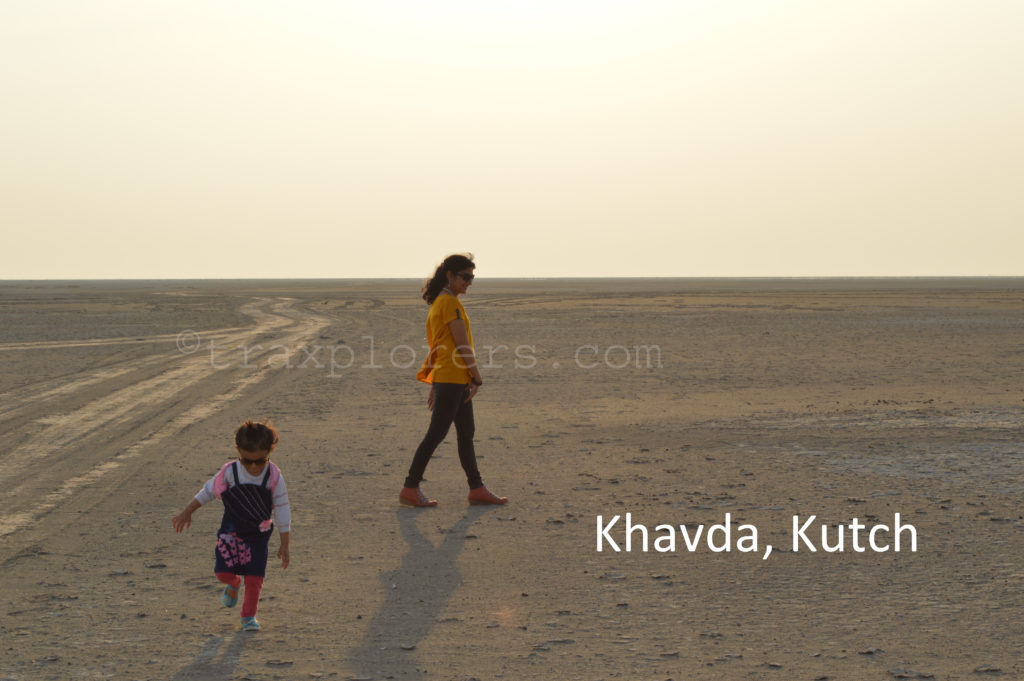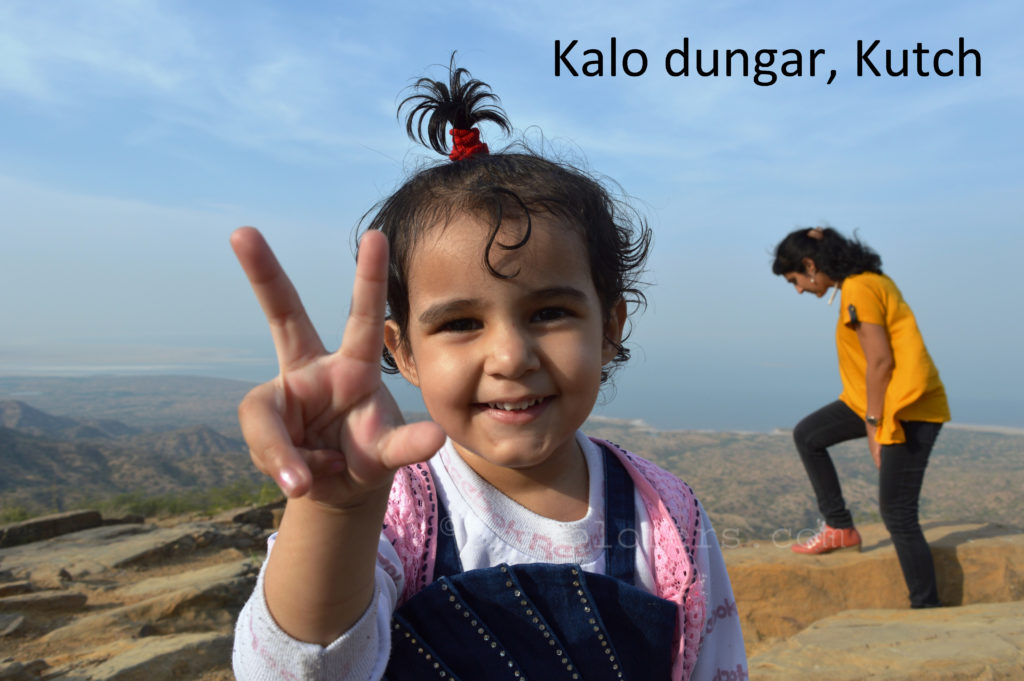 Other than the white desert, we explored Khavda, Kalo Dungar (Black Hill) in Kutch district of Gujarat. Next, visited 'Bhuj: famous for centuries-old buildings' and explored many places including Prag Mahal, Aina Mahal, Shree Swaminarayan Temple, Bhujia Fort, Bhuj Chattardi. I loved the laser show at Vande Matram Memorial, Bhujodi.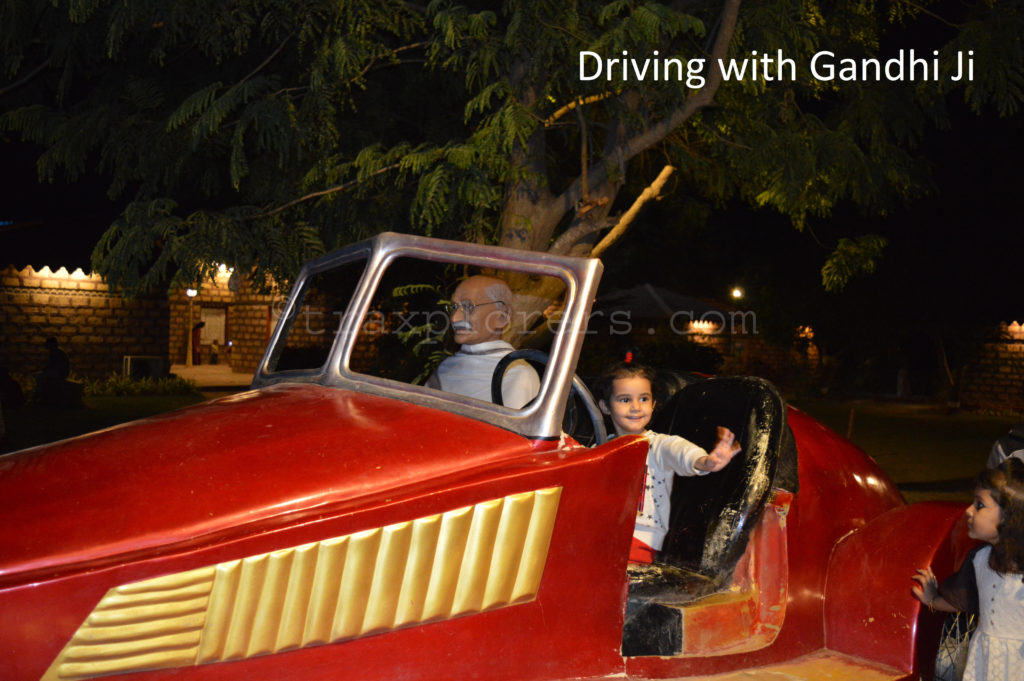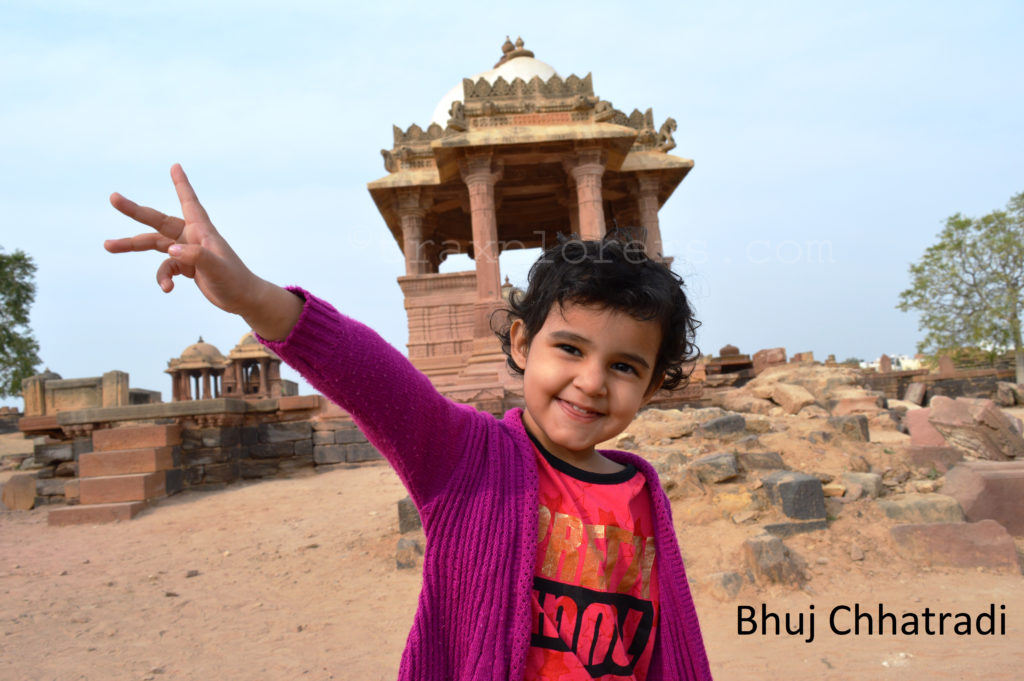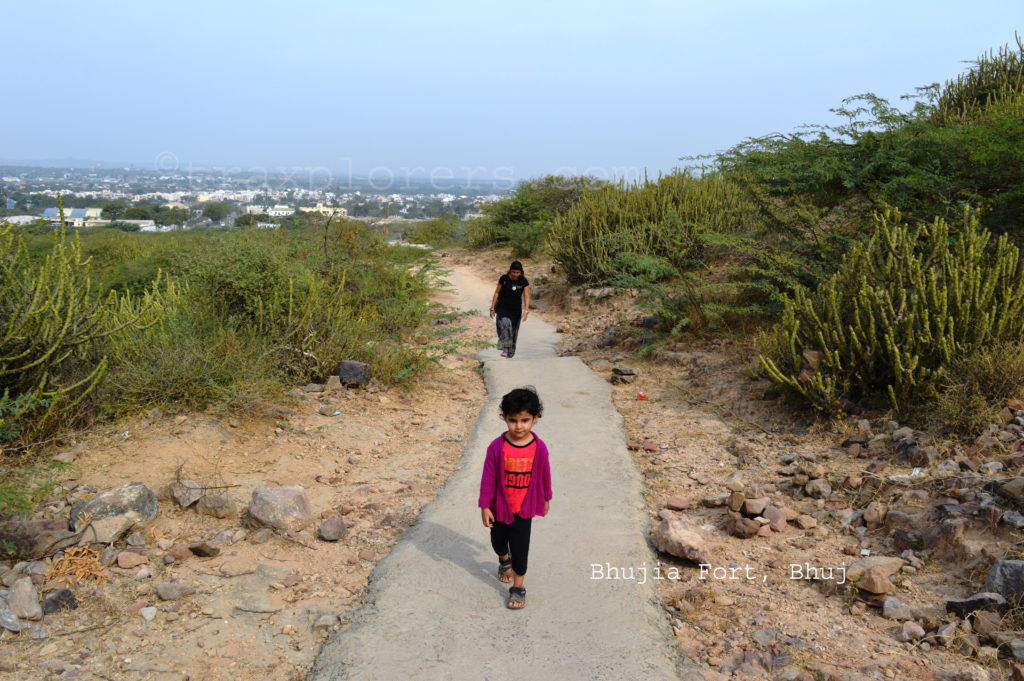 Find your best stays in Gujarat at Booking.com
Age – 3 years, explored The Great Wall of India and Venice of East: Kumbhalgarh & Udaipur (Rajasthan)
I turned three on 16th Dec. 2017. After my third birthday, my parents took me to 'City of Lakes' also known as 'Venice of East: Udaipur' where I explored Lake Pichola while boating, City Palace, 'Bagore Ki Haveli: Dharohar Dance Festival', Sajjangarh (Monsoon) Palace, Gulab Bagh, Saheliyon ki Baari. I enjoyed the toy train ride at Gulab Bagh.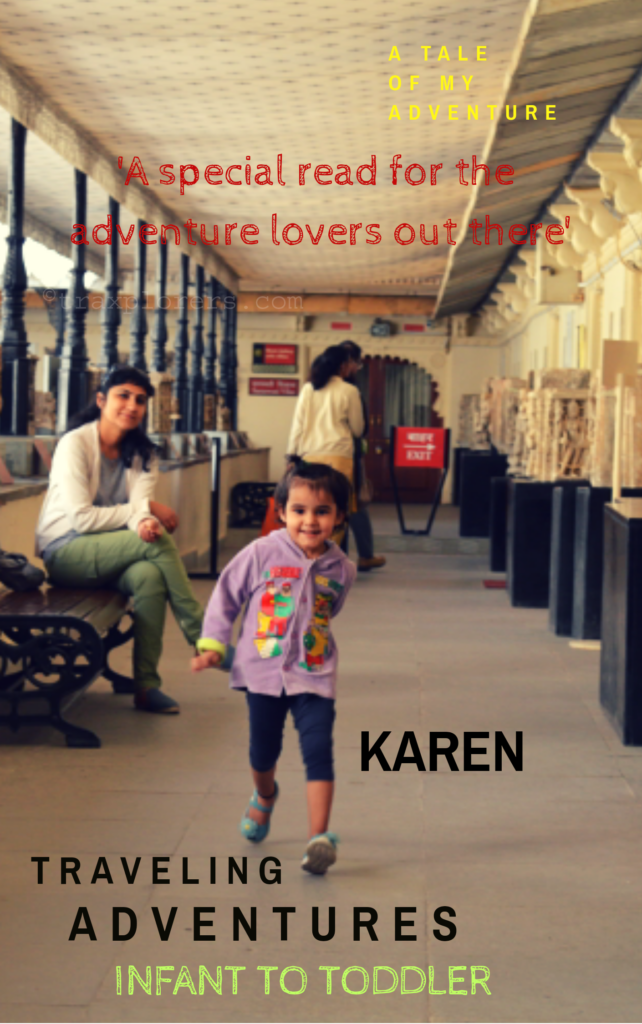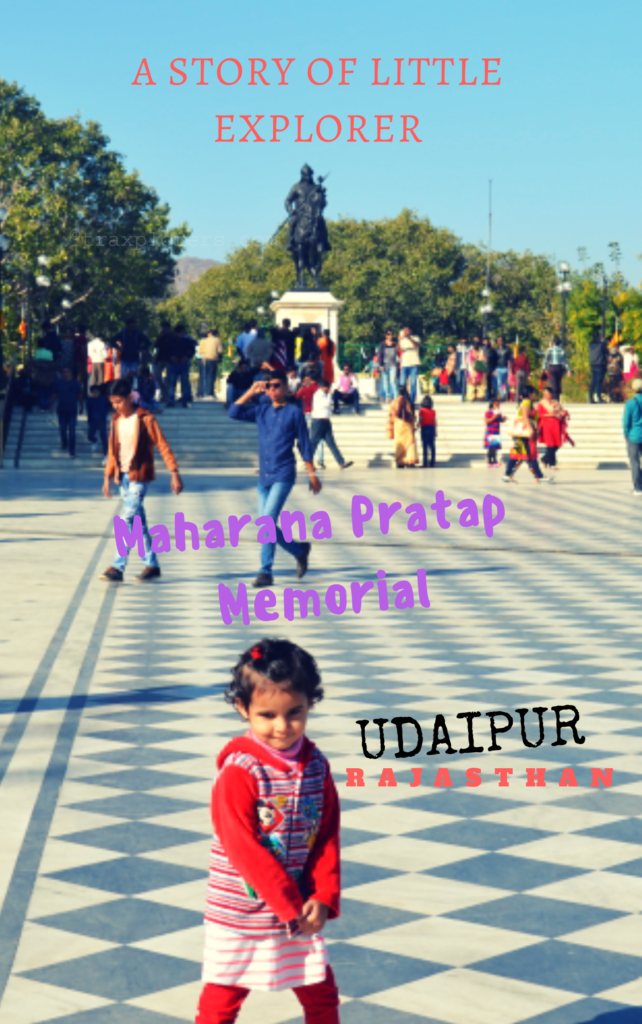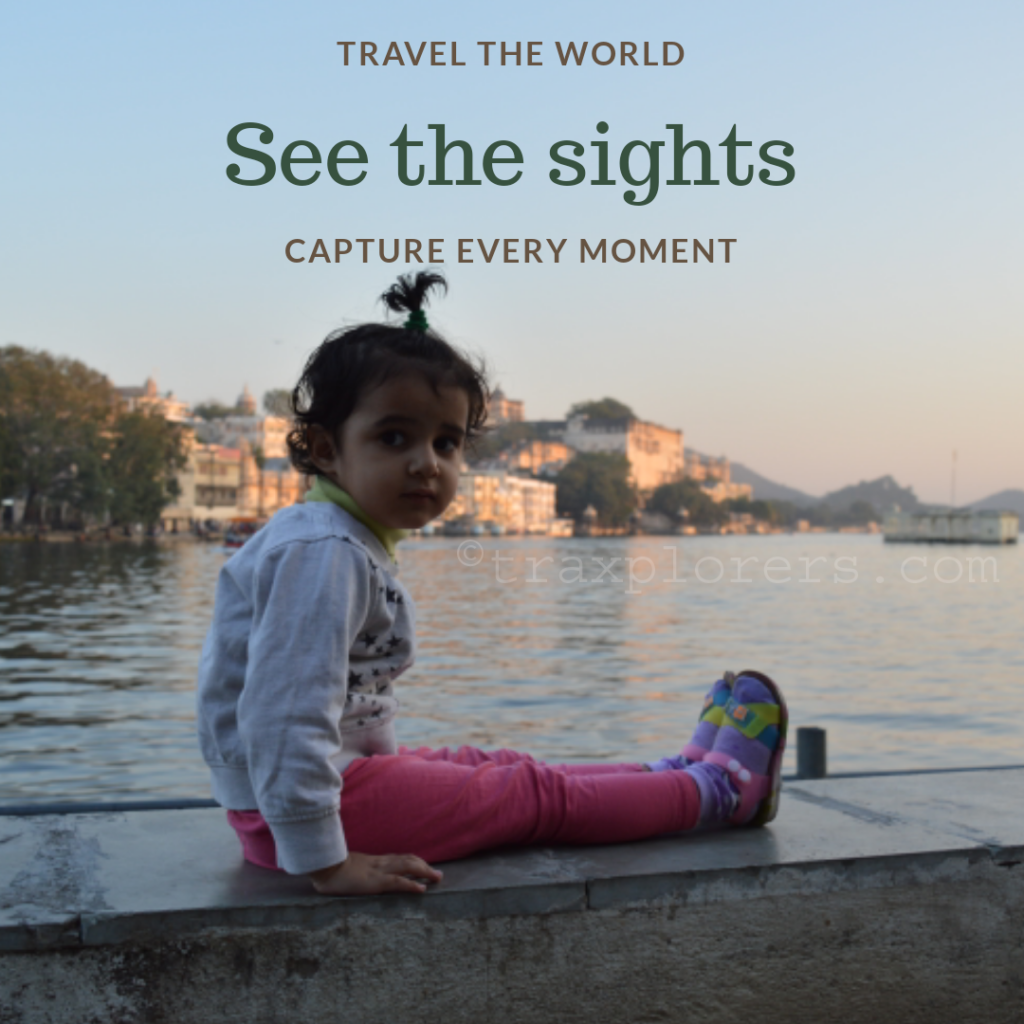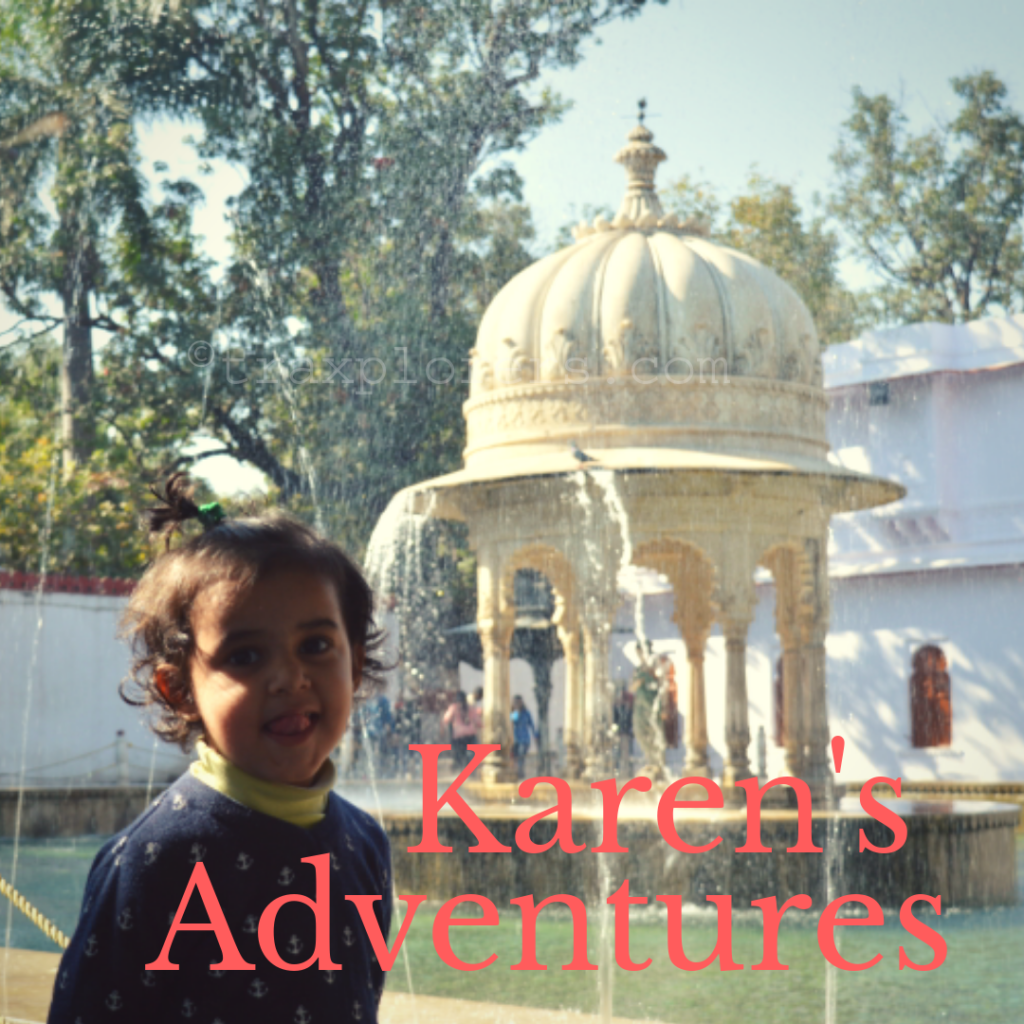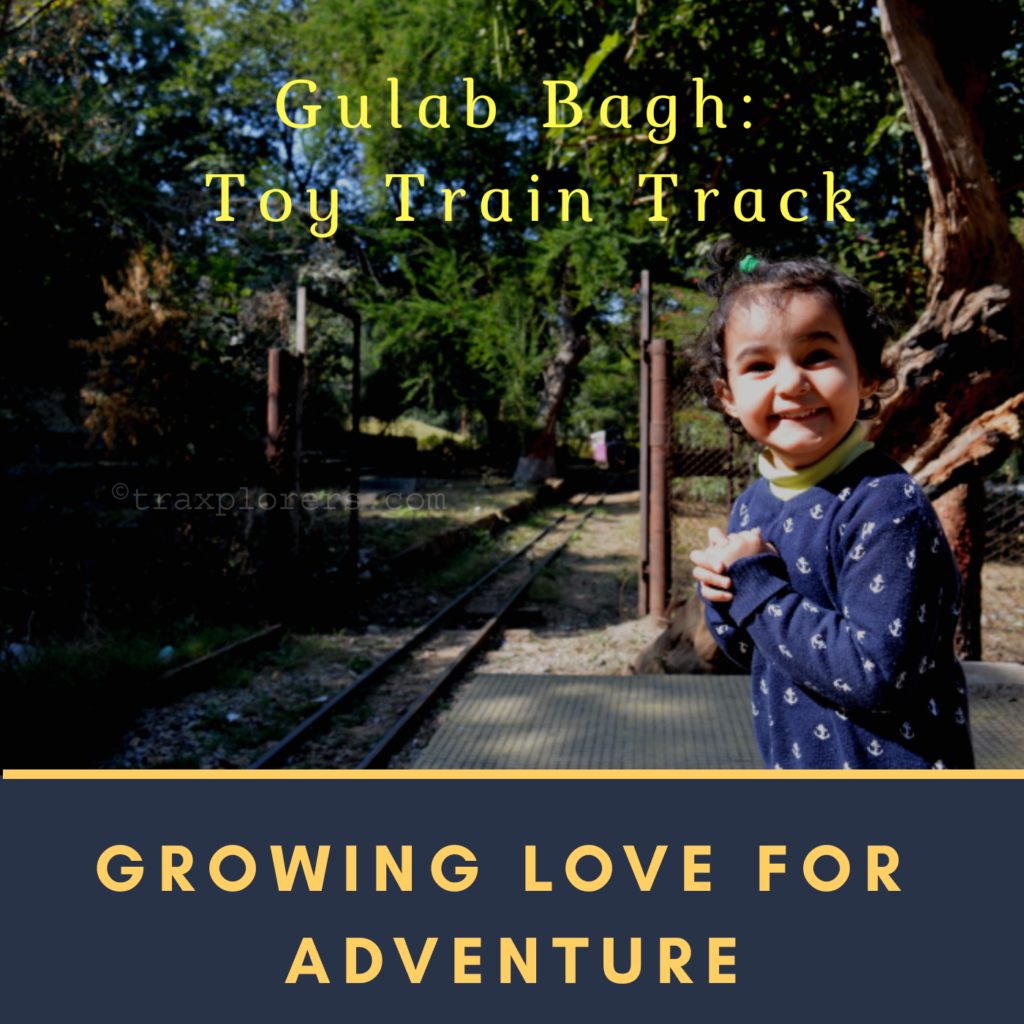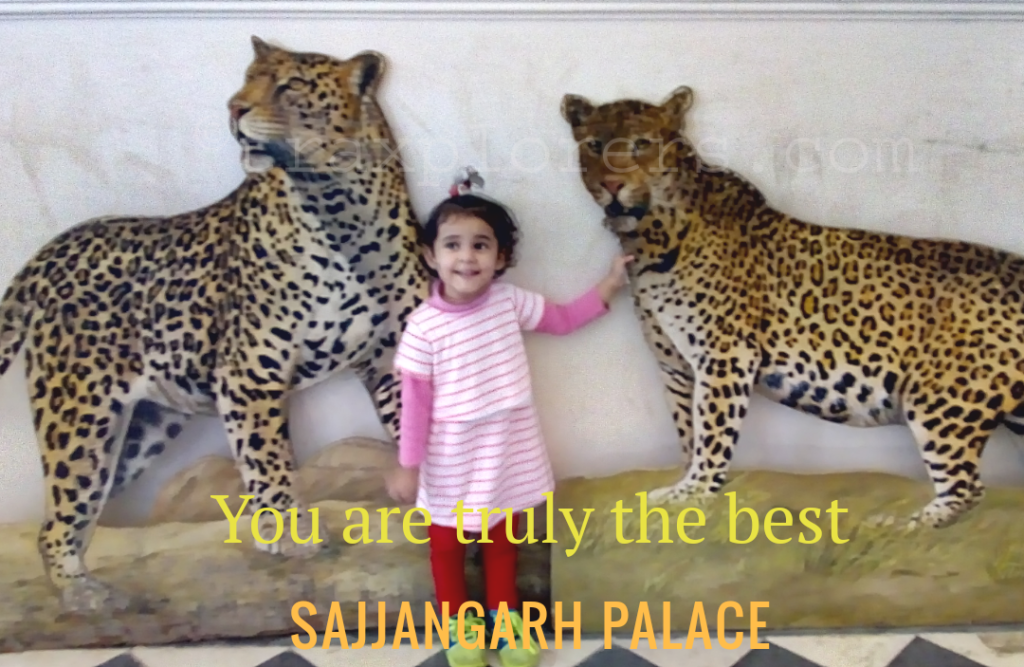 Next destination was 'Kumbhalgarh: The Great Wall of India'. It was the most exhilarating and inspiring experience to explore Kumbhalgarh Fort after covering a long distance and reached the top site where I got a beautiful silhouette with my father at sunset.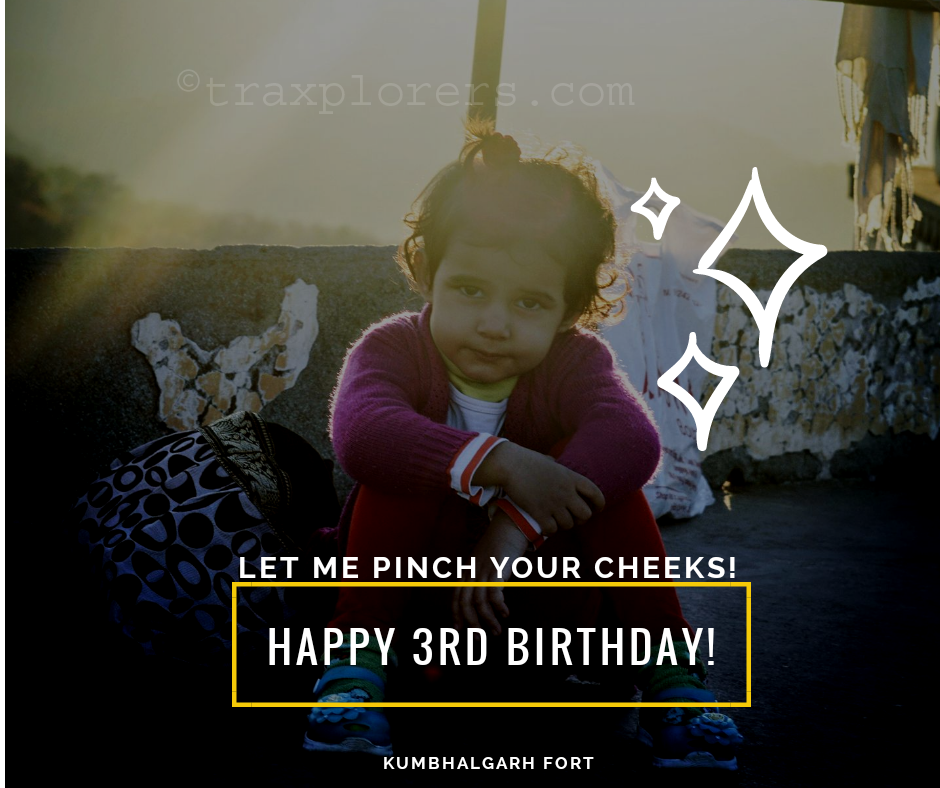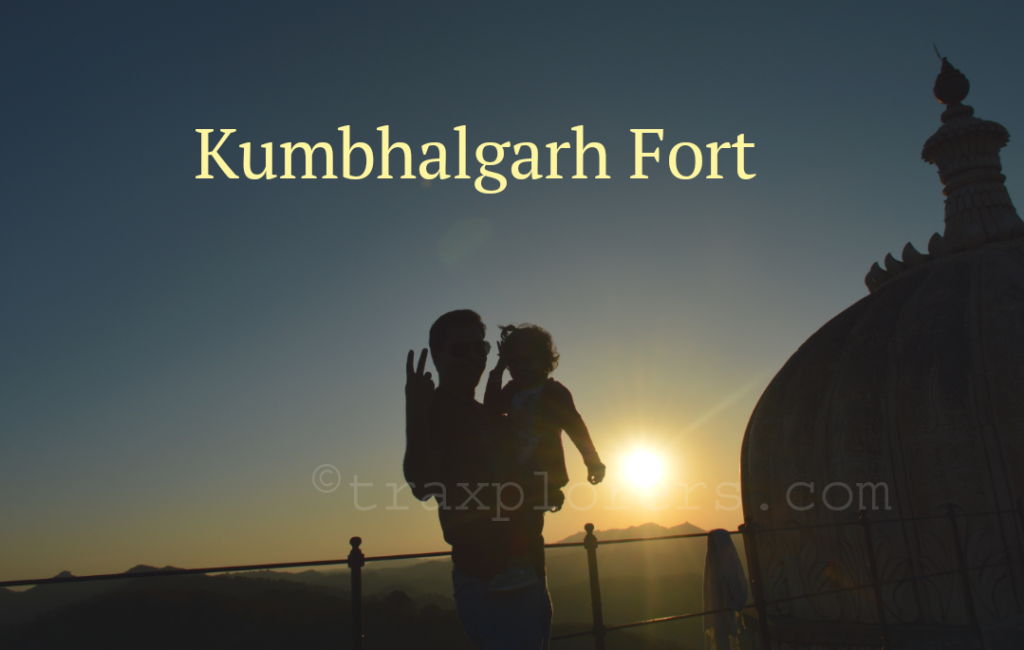 So, this was the glimpse of my 3 years of traveling adventures. I am still exploring new places. My mother will keep updating you on my adventures in her next posts.
Find the best stays in Rajasthan.
You would love to watch the glimpse of my 0-3 yrs of life in this video 👇👇
And now as I turned 3, I got admission in school. Hope, I will also enjoy my school life as much as I love traveling to beautiful places. I was excited about my first day at school.
Do you wanna know my first-day @school? Watch here 👇👇
If you liked my story of exploring this beautiful world and want to know future updates then please subscribe to this blog. Do share some love and pin it. Thank you. ♥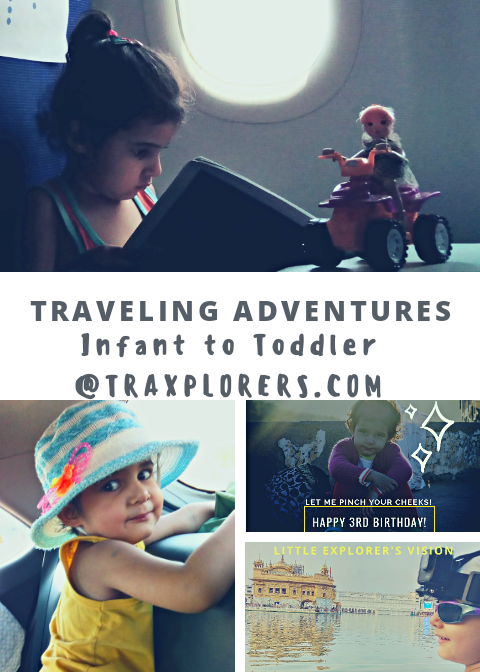 DISCLAIMER: Some links on this site contain affiliate links, meaning if you book or buy something through one of these links, we may earn a small commission (at no extra cost to you). Thank you for supporting this website.
Terms & Conditions: ©Unauthorized use and/or duplication of any material (text and/or images) without consent from this site's author and/or owner are strictly prohibited. Links and excerpts may be used provided that full credit is given to Traxplorers or Supriya Bhardwaj with specific and appropriate direction to the original content.