Mountain Drive: Road trip with an infant (Part 1 – Kasauli Hills)
Mountain Drive: A Road trip with an infant (Part 1 – Kasauli Hills)
I gave birth to a beautiful baby girl on 16th Dec. 2014. And from that day it was the beginning of cold winter days of 2014 in Amritsar, Punjab. We hadn't seen the sun for consecutive 15 days. The days were most frigid with dense fog and the nights were chilled to the bone.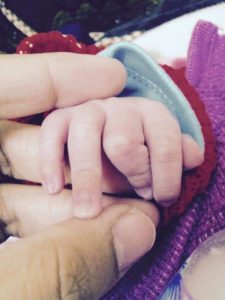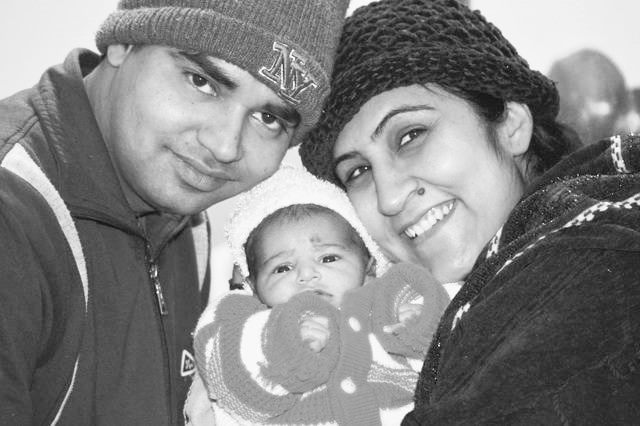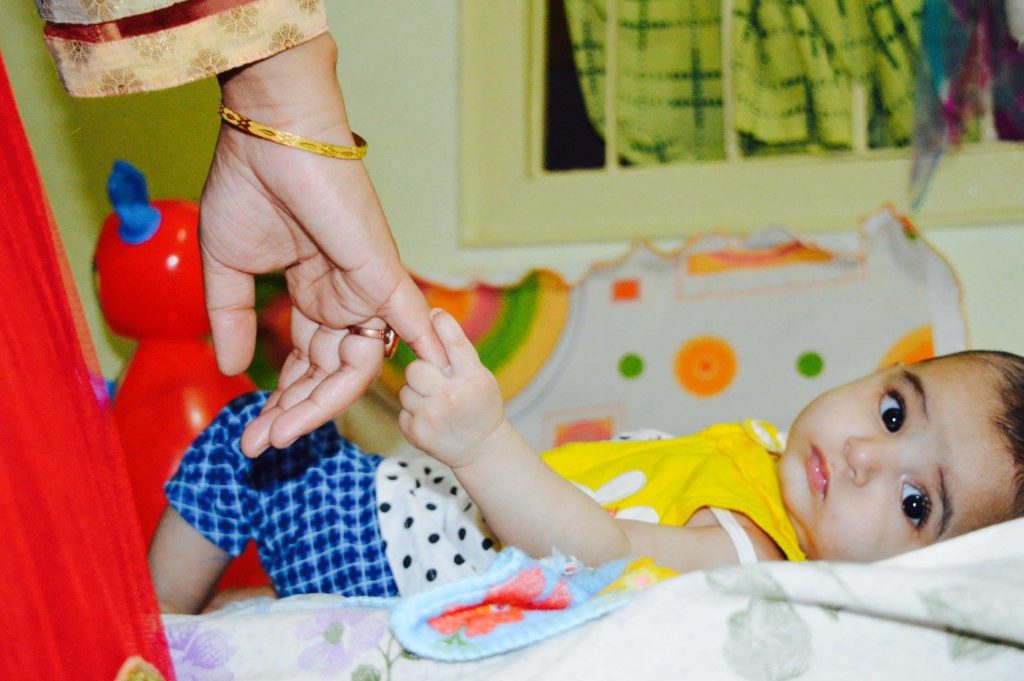 For your baby: Give your baby world to explore
After giving birth to my baby girl "Karen", I was dealing with postpartum stress and also facing the everyday challenges of nursing a newborn, cleaning the mess caused by her etc. My whole world was occupied by her only. Moreover, a world of our own became the world of three now.
Time passed, we moved back to Chandigarh and our Karen turned eight months old. We hadn't been travelled or explored any new place since her birth. Every day we used to see Shivalik hills of Himachal Pradesh (HP) from our terrace. The temptation was irresistible. So, we finally planned a road trip to Sirmour, HP. It is a beautiful place in the lap of nature with mesmerizing valleys. This trip became our very first road trip to the mountains with an infant (8 months old), which was in itself the most wonderful and memorable trip added to our lives.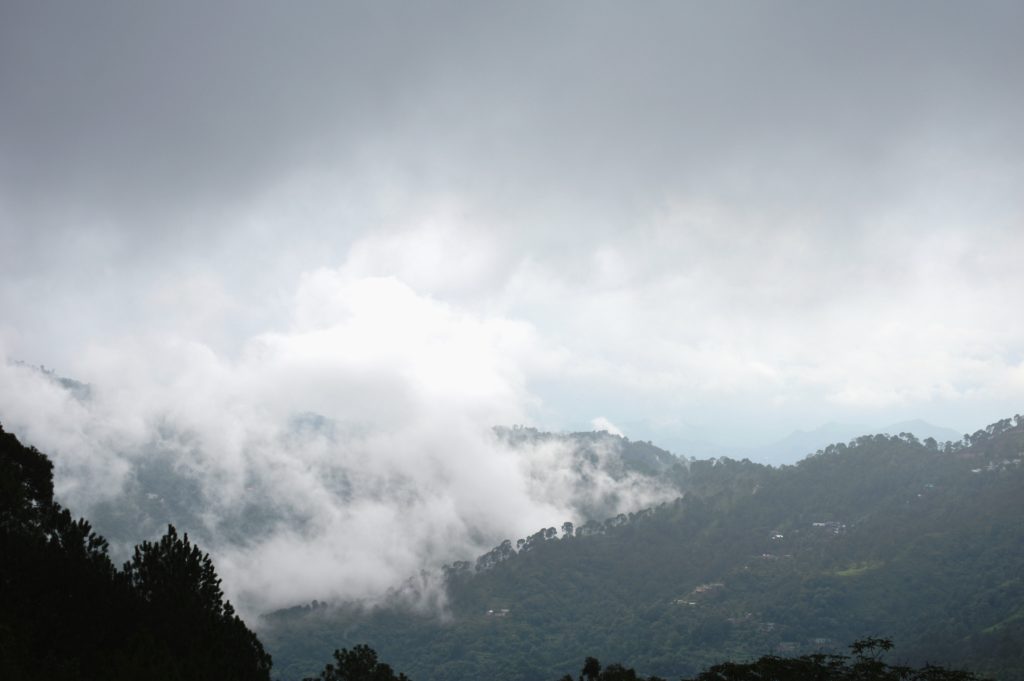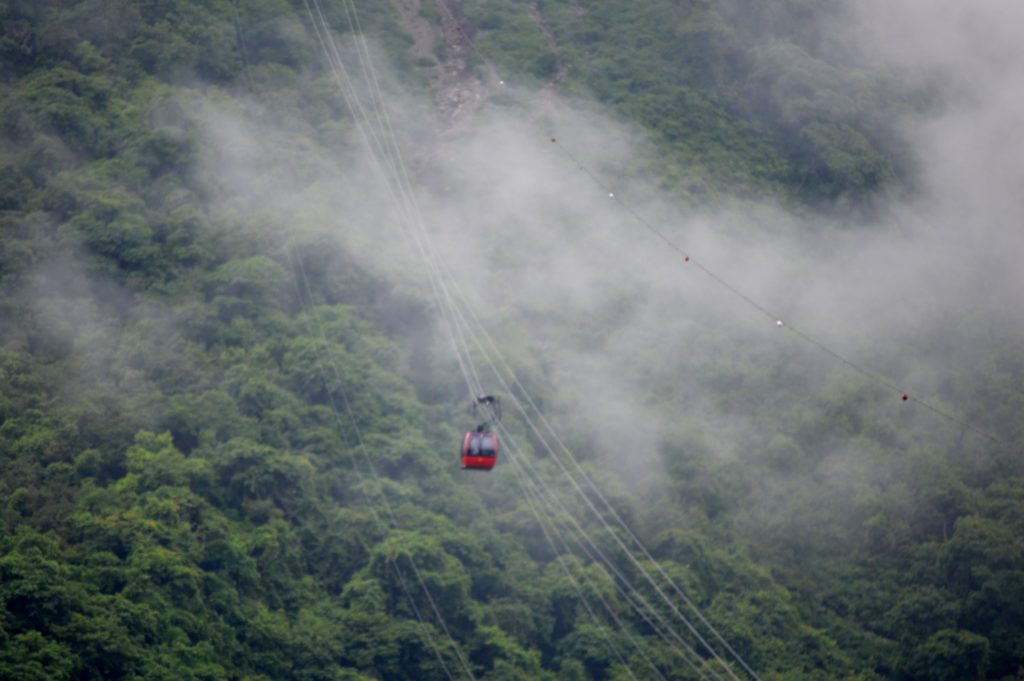 As we were planning this trip, many thoughts popped up in my head. What if we could not be able to manage our baby? But a voice in my head said," Yes, we can". I don't know from where that positivity came. And we just flew with the wind of positive waves and started our road trip towards the mountains.
But before going towards Sirmaur, we planned a one day short trip from Chandigarh to Kasauli hills (you can plan for a stay also), just to see how Karen respond. It was in the month of July 2015. We started in the morning and reached Kasauli within 2 hrs. By the way, we were mesmerized by nature's beauty. As we experienced cool weather in the month of July and it has been too just a few kilometres from Chandigarh.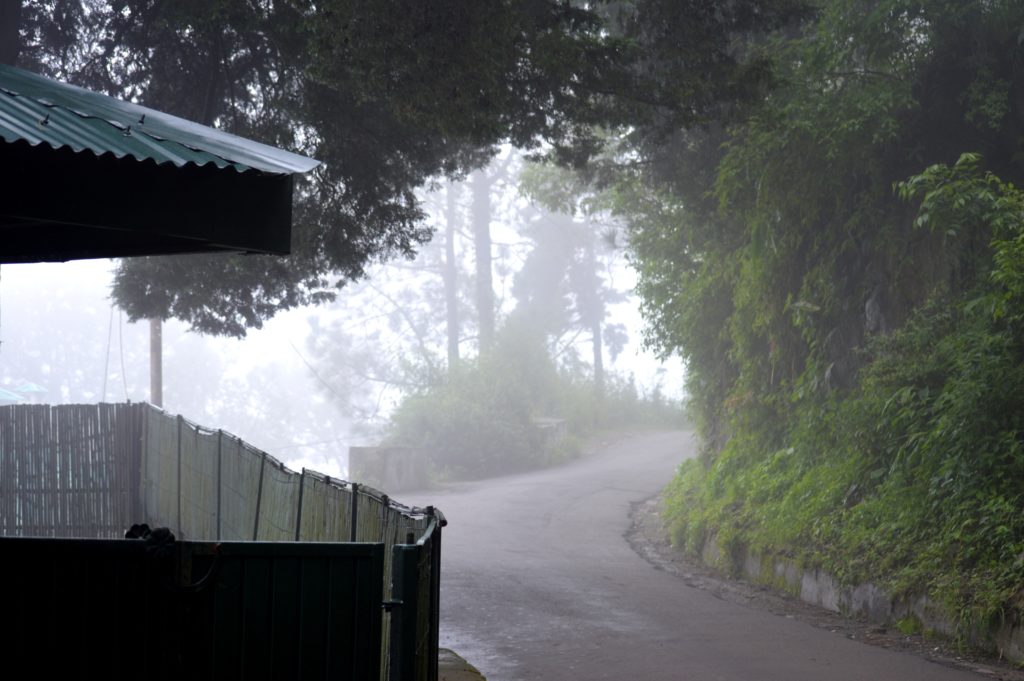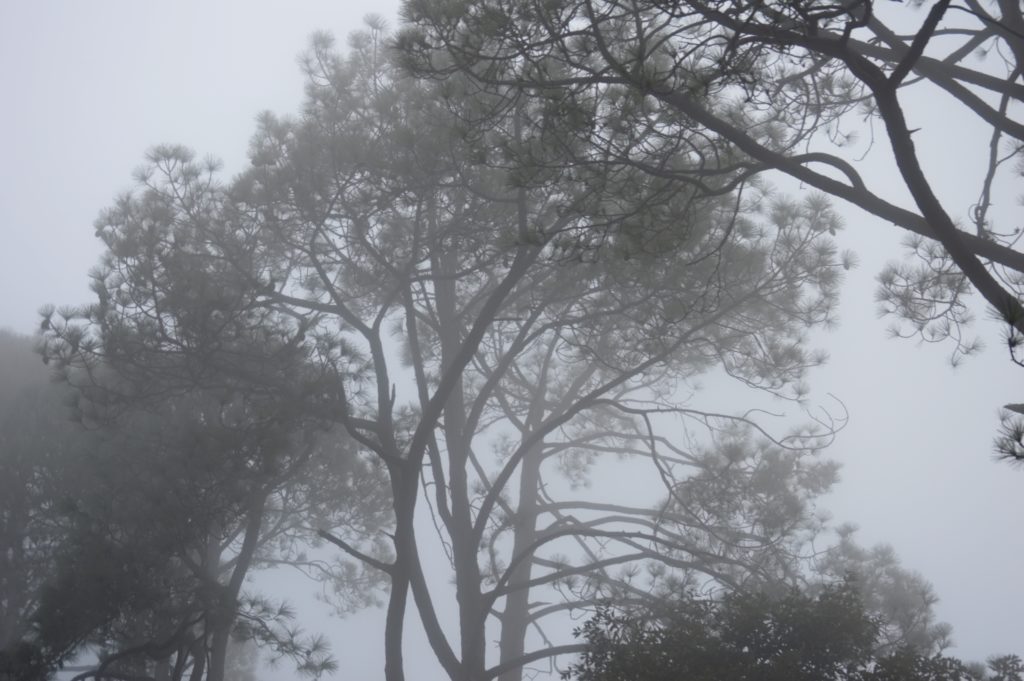 Simply awesome feeling that gave some relief from hot summer days. The path along the road was covered with misty clouds… felt like a way to heaven. We stopped by there and clicked some photographs. This was also first ever outing with our daughter in the hills. She was feeling quite happy as she was celebrating her first ever travelling in the lap of nature. Then we headed towards the famous Christ Church Kasauli. It is on national highway 22 near bus stand of Kasauli. There was a small market nearby and very limited parking space. This church is a fine piece of architecture built in 1853 and is quite unique in itself as it is the oldest church of HP. The church building has beautiful mirror work and the whole building is made of grey stones. It was made by British families who stayed in Kasauli. The beautiful architecture of church includes a clock tower with a sundial in the front, main hall, beautiful stained glass windows. A most thrilling part was the exteriors of this church which was surrounded by a cemetery with graves. Its picturesque structure and scenic beauty are the main attraction in Kasauli for nature lovers. We enjoyed some moments of peace there and relished the fragrance of pine and wood-smoke; treasured the beautiful landscape of Kasauli in our pictures.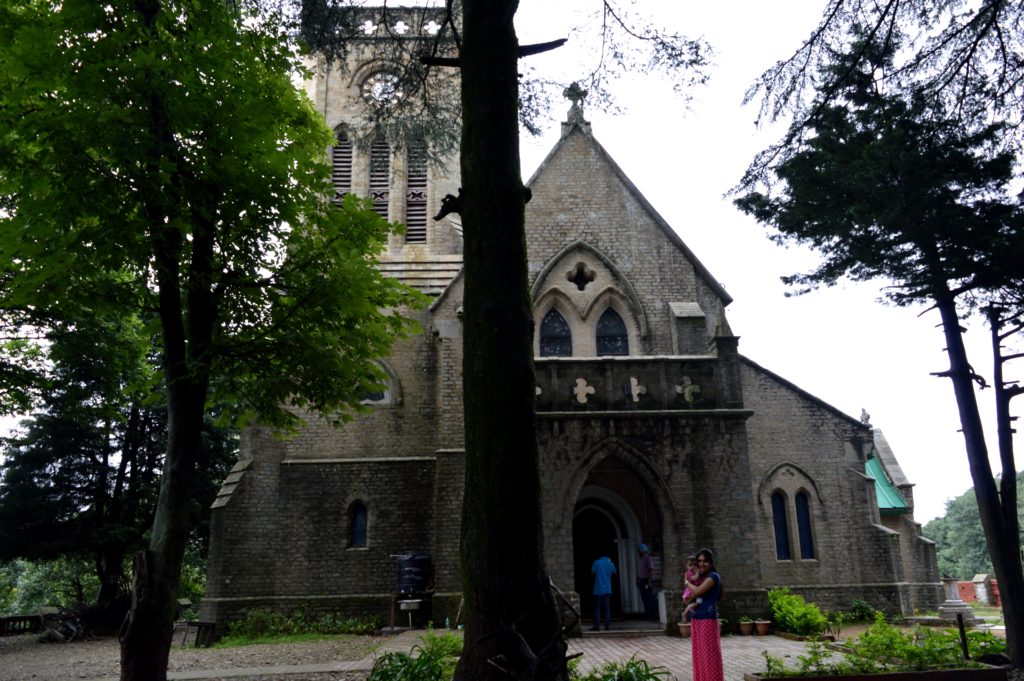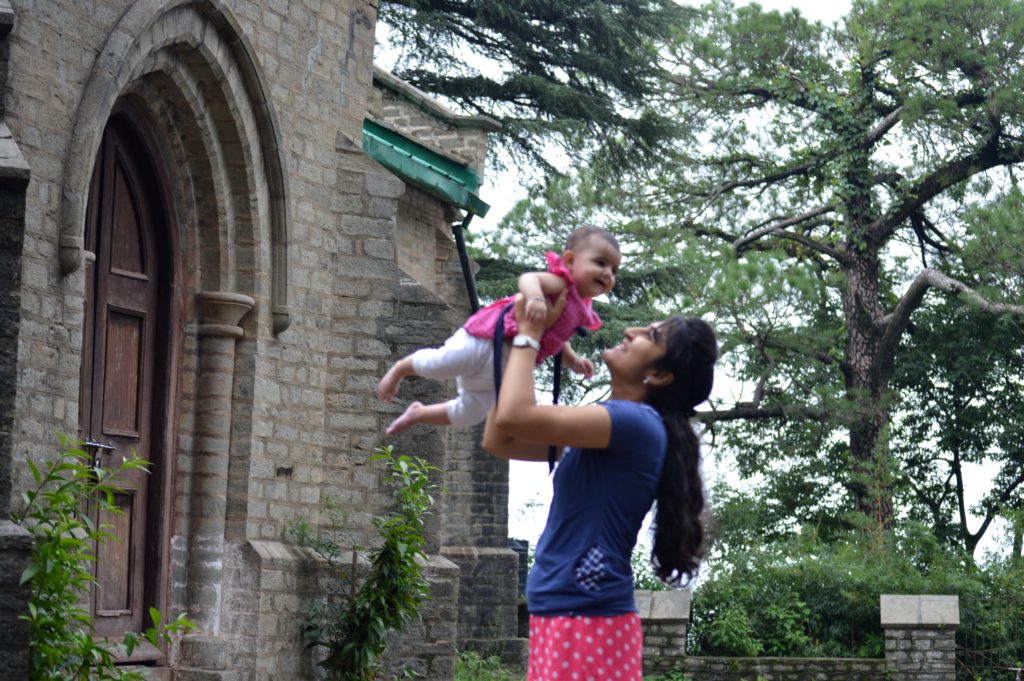 After spending some moments there we moved ahead towards another famous spot… Monkey point, which is the highest point in Kasauli. It is around 4 km from the Kasauli bus stand. There is a small temple dedicated to Lord Hanuman at the top of the hill and we found so many of monkeys hopping over there and that is why most probably this place was named as Monkey point. As per legend of the Ramayana, Lord Hanuman touched this Kasauli hilltop with his foot while returning back from the Himalayas after getting the magical herb 'Sanjeevani Booti'. This place is located in 'The Air Force Station', to get an entry we have to show our ID proof. Anyone without ID proof was not allowed. There was a group of youngsters, students I guessed. Among them was a guy who was a non-Indian, was not allowed entry without Indian ID. I think that was because of security purpose of Air Force Station. Moreover, we were not allowed to take any electronic devices like phone, camera, etc. up there from that checkpoint. But we never regretted our visit at the hilltop after climbing 250 steep steps which were quite exhausting too with an infant. It was like our endurance test which we passed successfully though we had no captured memory of it. But I would like to emphasize that view from the top of Monkey point was quite spectacular, giving an eye delight of beautiful landscape. It refreshed our mind and soul. After spending few minutes up there, we came down and our stomach wanted us to eat something. The food and restroom facilities were available at the bottom. We had quick lunch and started our journey back to home Chandigarh. This was very first and wonderful outdoor experience with our baby girl.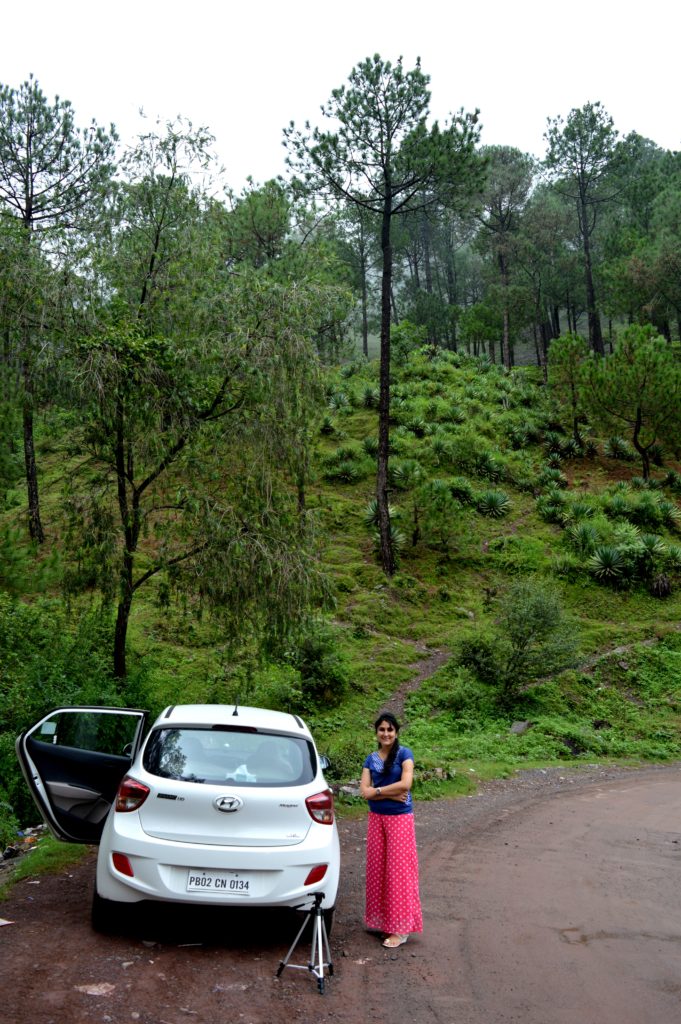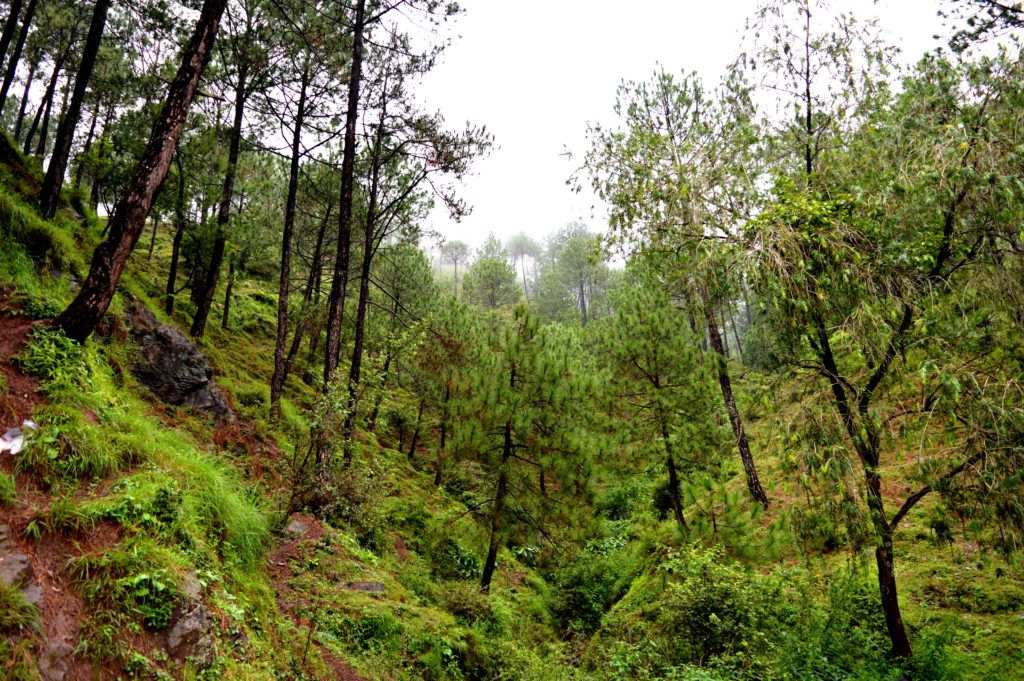 Now you must be thinking that how I managed with our infant. I would like to share my checklist for travelling with a baby:
Boiled milk in a thermos
Water
Fruits like banana, apple
A meal, prepared with oats, ragi and semolina (suji)
Warm clothes and diapers
I introduced banana as very first solid food to my girl at the age of 6 months, which itself is a very good solid food to start with. Another solid meal which is a wonder food consists of oats/ragi or oats/suji porridge. Why did I call them wonder food? Because ragi is the richest source of calcium and proteins, oats and ragi are gluten-free so no risk of getting food allergy, a good source of carbs and fibre so no constipation problem in infants, rich in many vitamins and minerals. I used half cooked ragi/suji and plain oats which just needed mixing with boiled milk and become eatable for infants. And also way better baby food than a commercially available variety of cerelacs. It worked very well for me. Let your toddler go wonder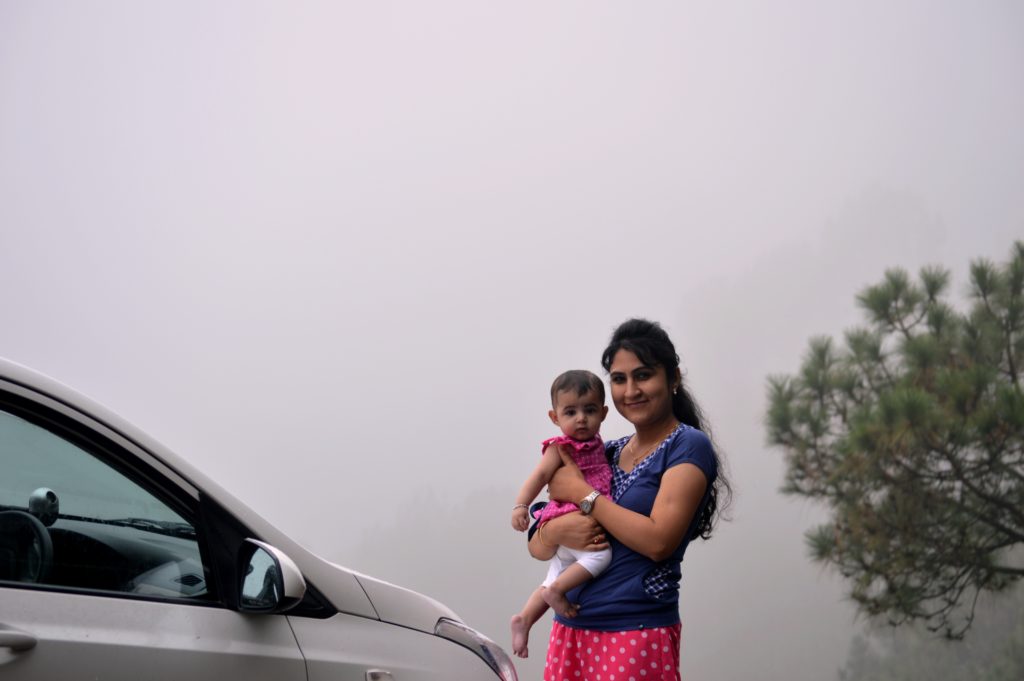 Suggested reading: Sirmaur Drive: A road trip with an infant
How did you find this road trip with our little one? Does it inspire you to travel with a toddler? Leave your reply in the comment box. Don't forget to share and Pin it 🙂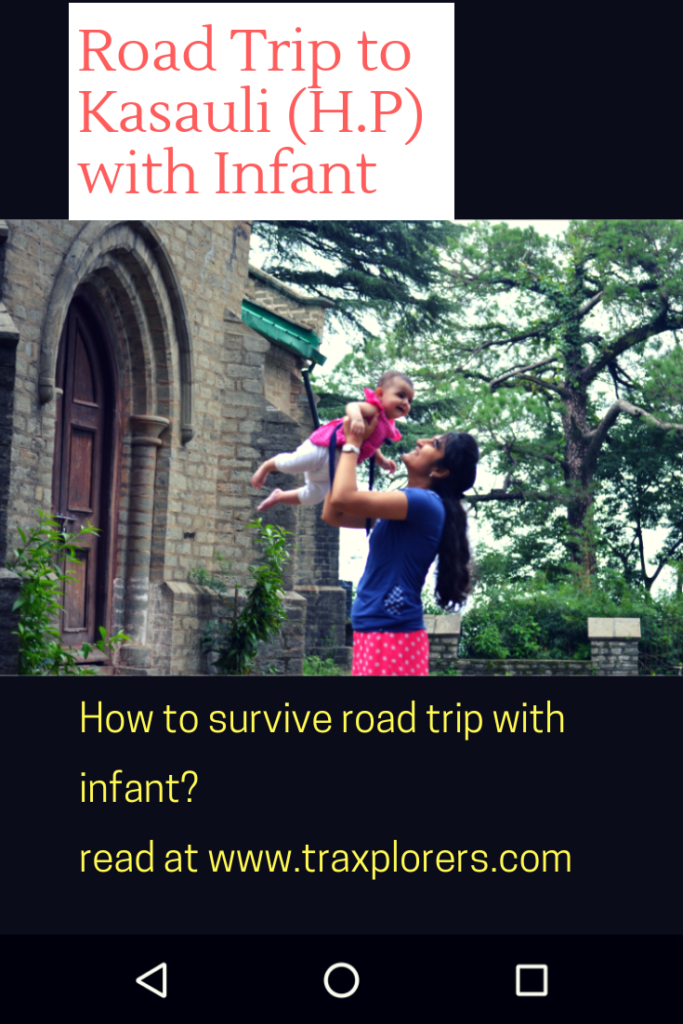 ---
DISCLAIMER: Some links on this site contain affiliate links, meaning if you book or buy something through one of these links, we may earn a small commission (at no extra cost to you). Thank you for supporting this website.
Terms & Conditions: ©Unauthorized use and/or duplication of any material (text and/or images) without consent from this site's author and/or owner are strictly prohibited. Links and excerpts may be used provided that full credit is given to Traxplorers or Supriya Bhardwaj with specific and appropriate direction to the original content.