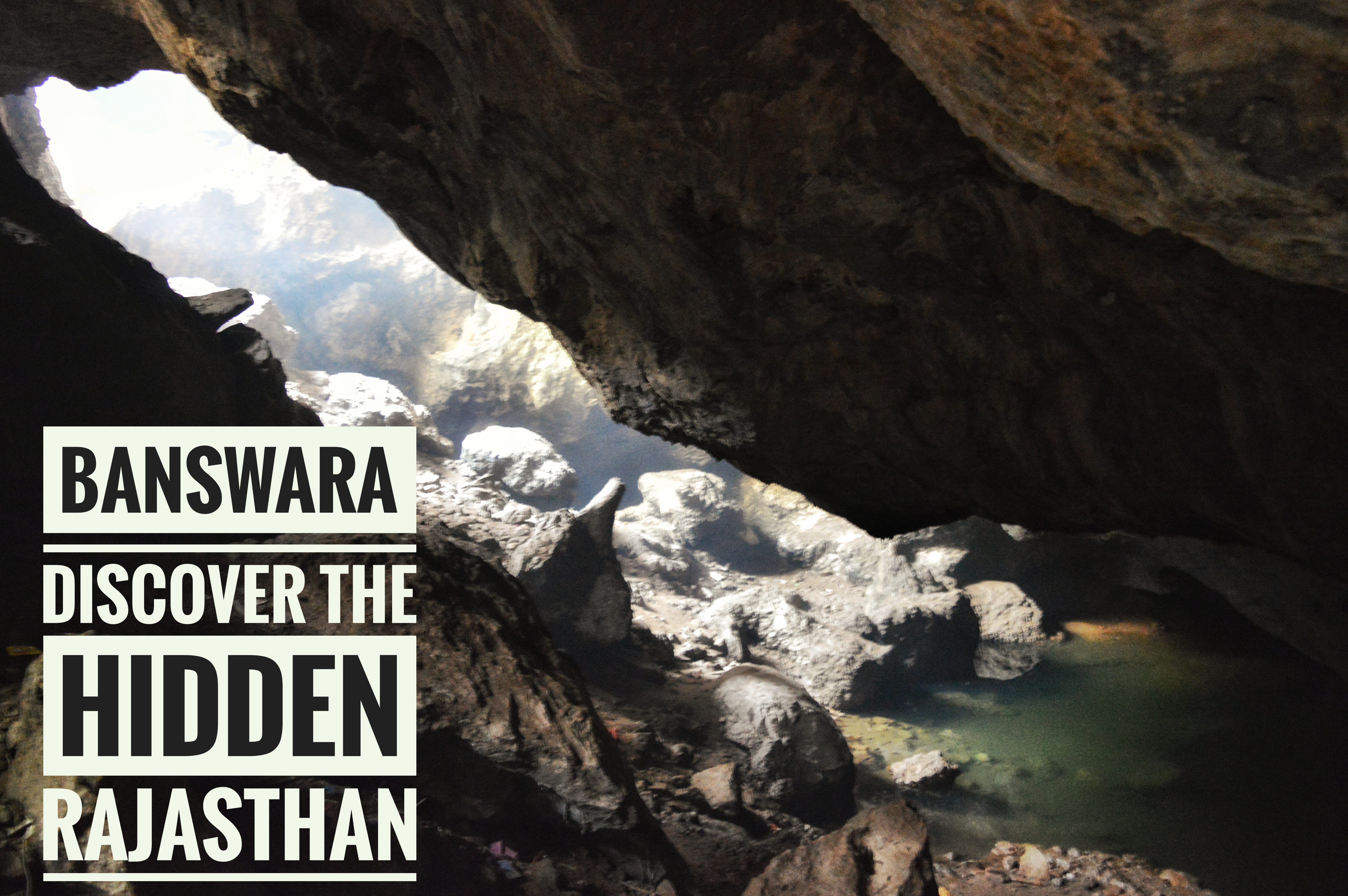 A Road Trip to the Off-Beat Rajasthan: Banswara
---
Banswara: Land of Hundred Islands!
Friday at 7:30 PM, two families indulge in deep discussion of where to spend the weekend? As, we had explored most of the places nearby Ahmedabad so didn't have left with much options. Finally, consensus was made on an unexplored/offbeat place, BANSWARA which is 257 km via NH 48 from Gandhinagar. Locally, it is also known as Cherrapunjee of Rajasthan or The Land of Hundred Islands.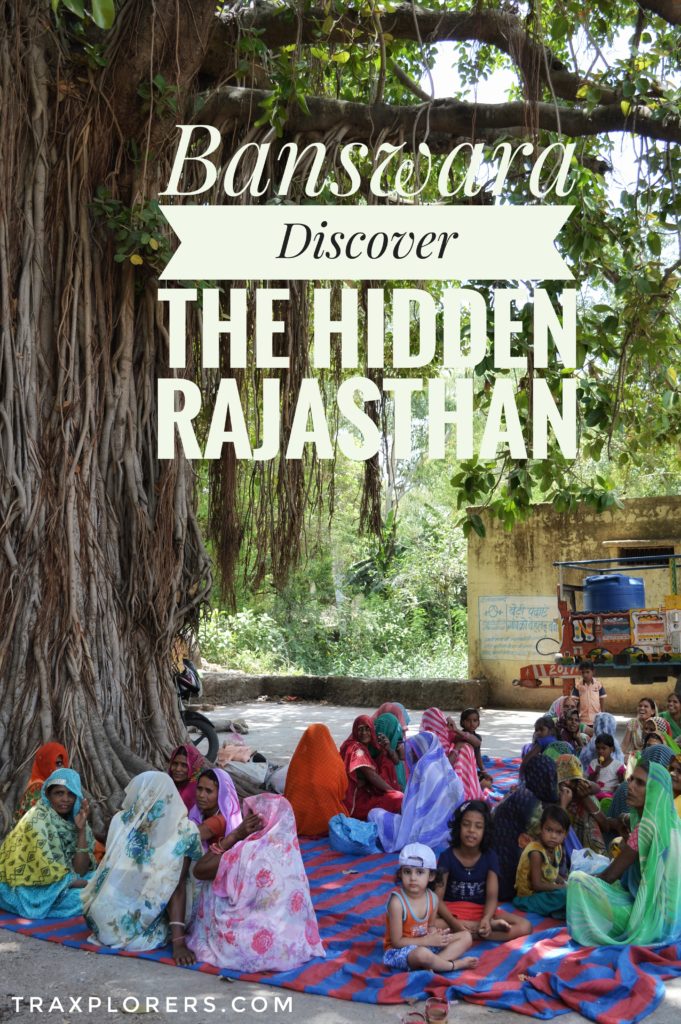 ---
Road Trip: Ahmedabad to Banswara
This time we were accompanied by another family with a girl child. So, we bought travel essentials and gathered food supply for the journey. We planned to start little early in the morning to escape heavy traffic of the city. It was bit thrilling this time as we have not searched anything about the place, so it was completely a blind shot. The trip was started around 5:30 am and we reached just at the time of lunch. We searched a hotel on the way and booked the rooms at Hotel Rara Avis.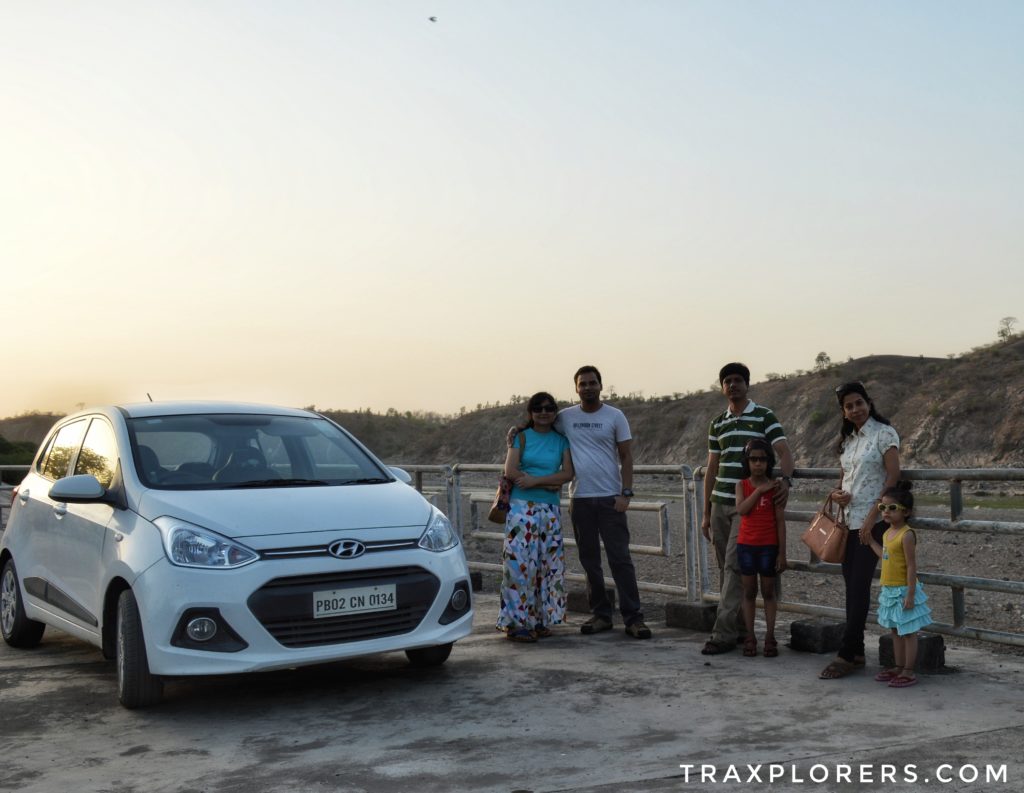 ---
Quick Info about Banswara
Banswara is a city in South Rajasthan. It was founded by Maharawal Jagmal Singh. Initially, it was ruled by Bhil ruler Bansia and got its name Banswara. It is also believed to get its name from 'Bans'- bamboo forests once in the region.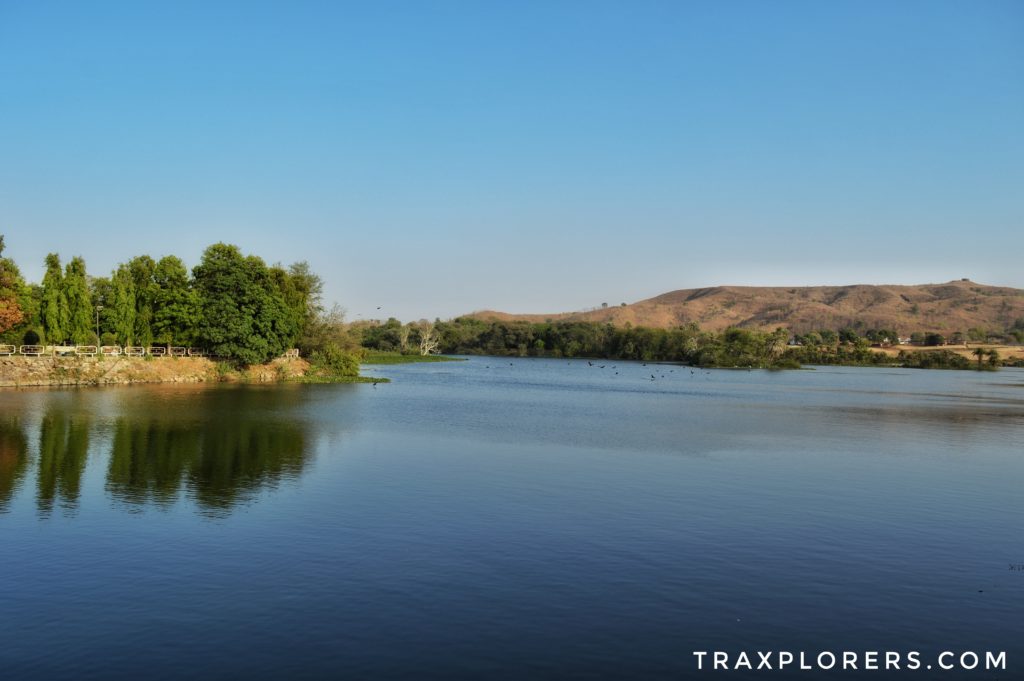 ---
Day 1: Visiting Mahi Dam site
After a heavy lunch and quick nap we discussed with the receptionist about the site seeing around the place. He told that we can watch sunset from a nearby Mahi dam, which was just 15 km from the hotel. Immediately, we liked the idea and started towards the dam. The dam site was not a common place among the visitors but still we found two cars going in the same direction. After crossing two or three small villages, we reached at one of the deserted place where we were alone with one functional dam and a broken bridge. We clicked few shots and saw that an abandoned stairs going to the top of dam. We tried to find some security personnel to get permission before going to the top but we didn't find anyone. We were quite curious as well as thrilled about the idea of view from the top. After climbing more than 200 steep steps we were at the top and got an awesome view of blue Mahi River behind the dam. The silence of that place was adding an extra dimension to those moments which we really enjoyed and captured with our camera
.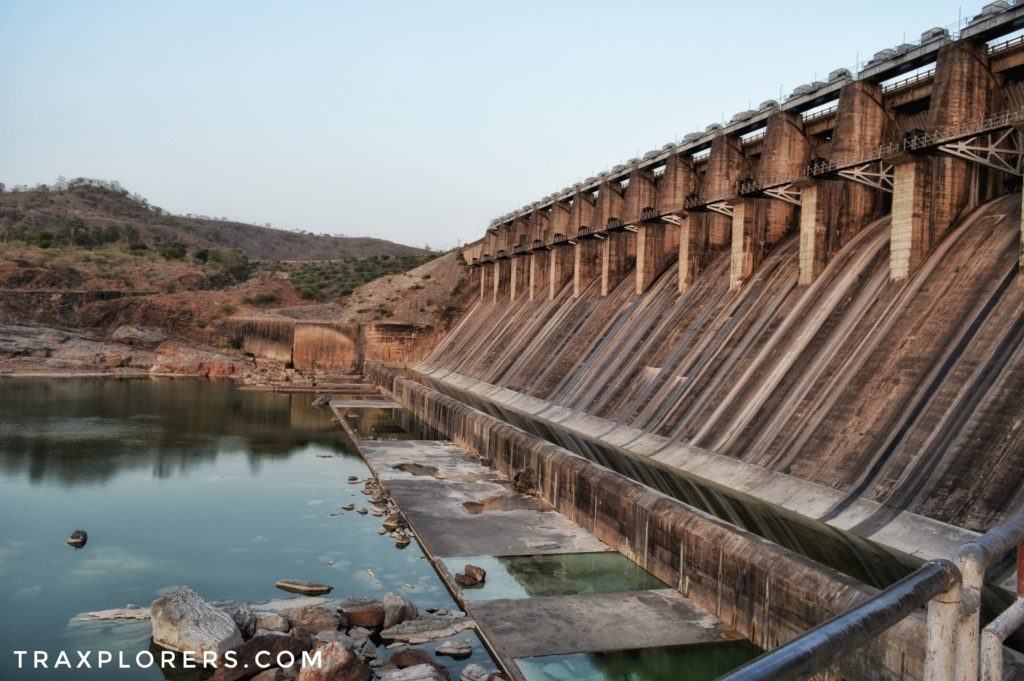 ---
Mahi River– It flows through the region and has several islands at various distances. Many dams and canals have been built under Mahi Bajaj Sagar project. Due to several islands in Banswara region, in some ancient writings it is mentioned as 'The Land of Hundred Islands'.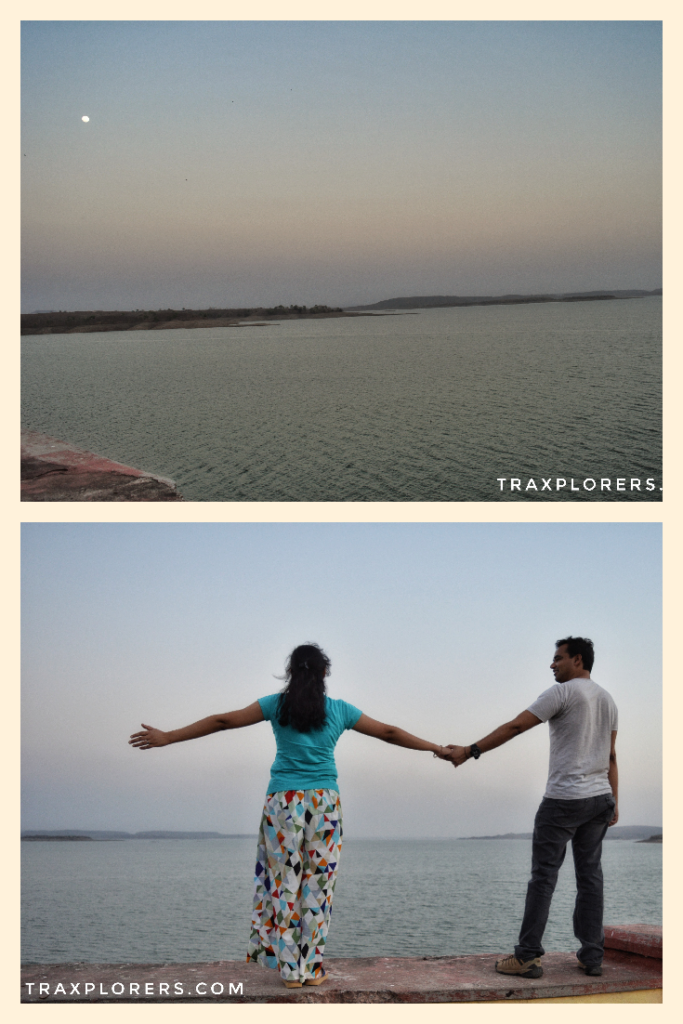 We spent an hour there and came down and started towards our hotel. It was almost 8 pm when we started from the dam site and as it was an interior place there were no road lights. Without our car head lights we were not able to see the way. Then we got a bad news, our google map was not showing the hotel direction. Actually, we were so indulge in the beauty of that place we forgot to observe that there were no mobile signals. Now what? We started our thrilling odyssey and carefully looking for the landmarks that we had saw while we were coming there. Somehow we managed to reach a village where we found locals who told us that we were on right track. We took a breath of relief when we got the main road and within few minutes we were at the hotel. It was very amazing feeling, we got fresh and had our dinner before saying good night to each other.
---
Day 2: Exploring Banswara
Kagdi Pikup Weir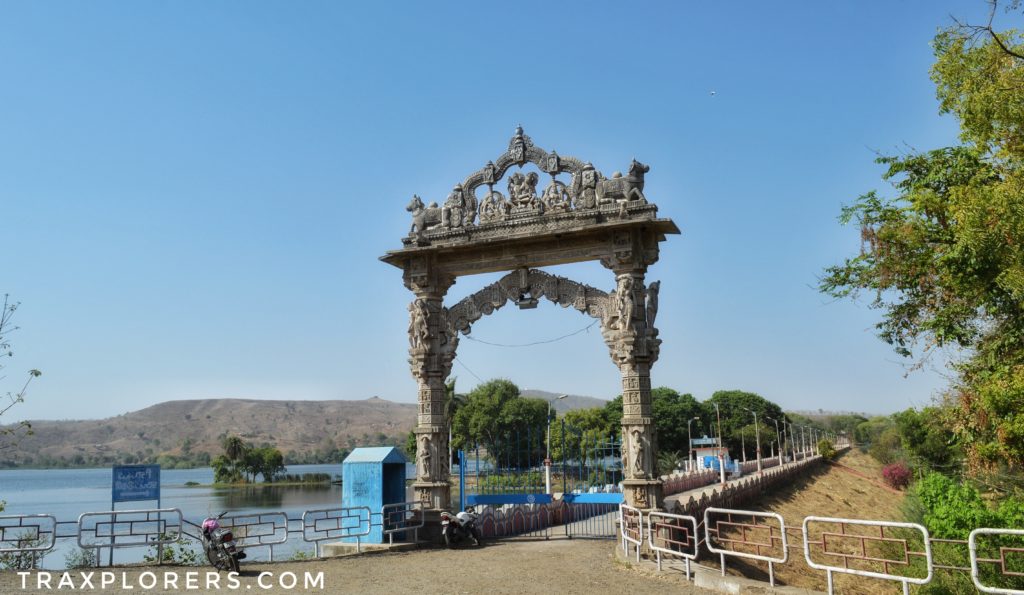 After having heavy breakfast, we left the hotel for Kagdi pikup Weir. It is located at 3 km from the city. This place overlooks the Kagdi Lake and is worth visiting for its beautiful gardens, water bodies, and fountains. This is the part of Mahi Bajaj Sagar project.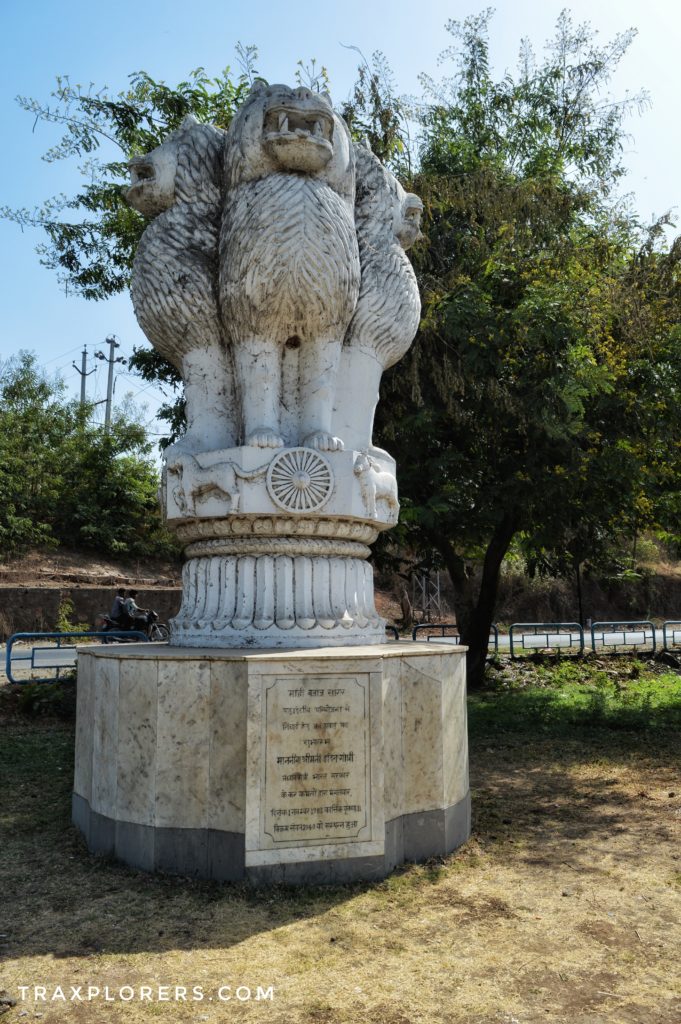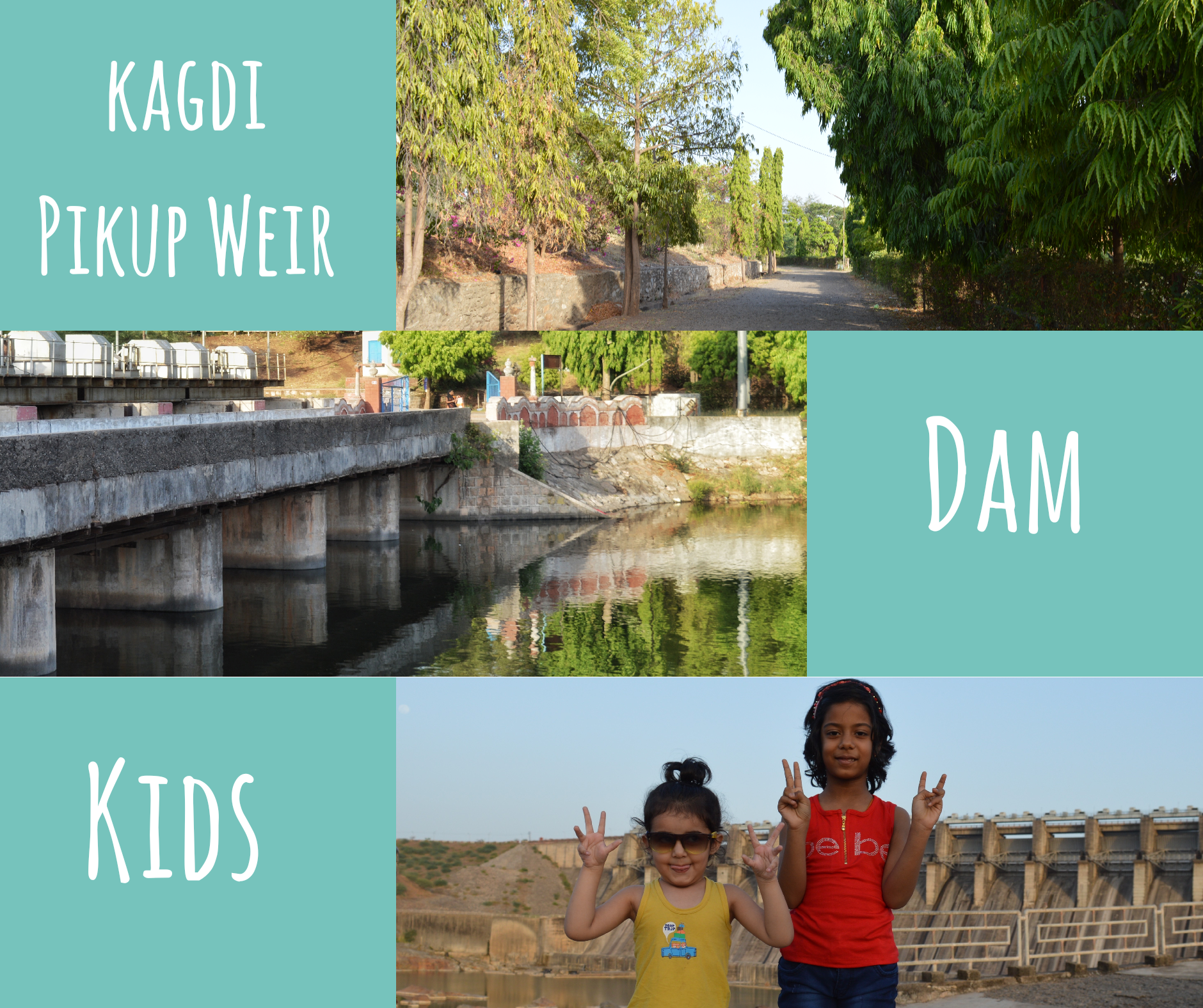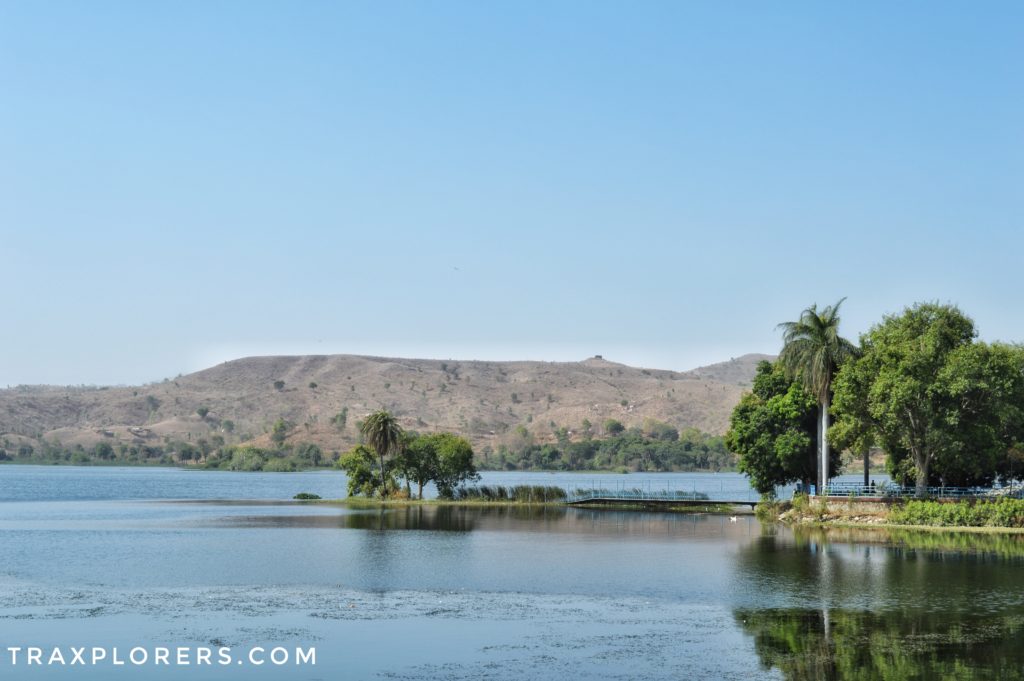 ---
Shri Shirdi Sai Temple
This is famous Sai temple in Banswara located near Kagdi Pikup Weir.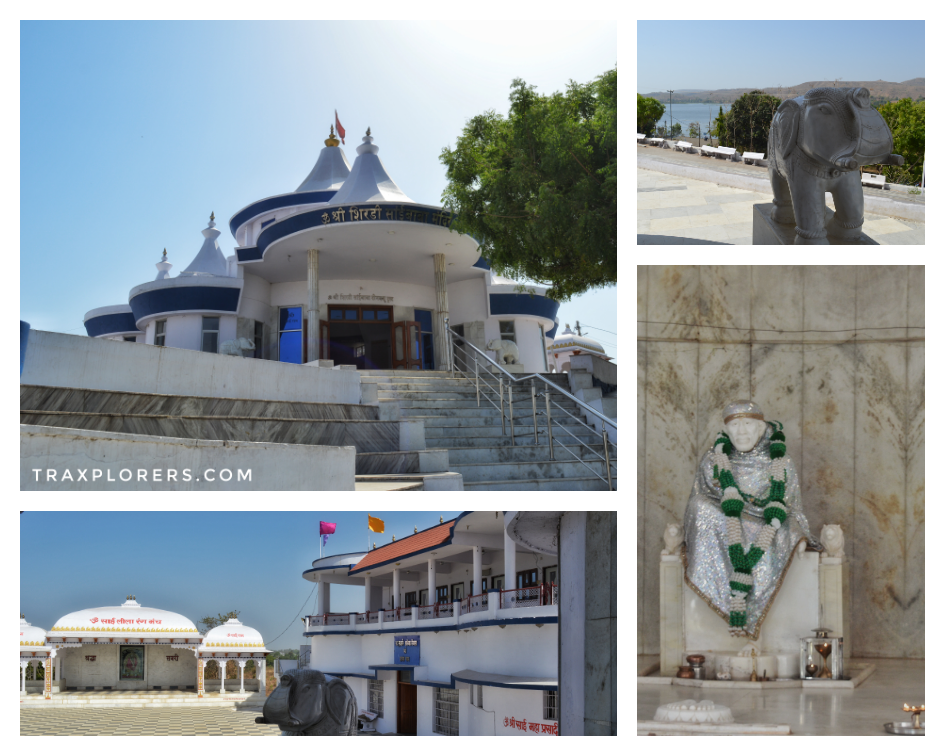 Madareshwar Temple
This is famous temple of Lord Shiva located on a hill top inside a natural cave. Thus a must visit place. The priest of the temple suggested us to visit a hidden gem of Banswara- 'Ram Kund'. After spending sometime in the temple, we left for 'Ram Kund'.
---
Ram Kund
Even after getting the directions for Ram kund from the priest, we were unable to locate it as our GPS was not functional due to unavailability of network in the region. So, we were left with only option to ask locals.☺️After asking couple of locals, fortunately one of them understood our language (Hindi). 😄 Finally, we reached at a hill with small temple on the top.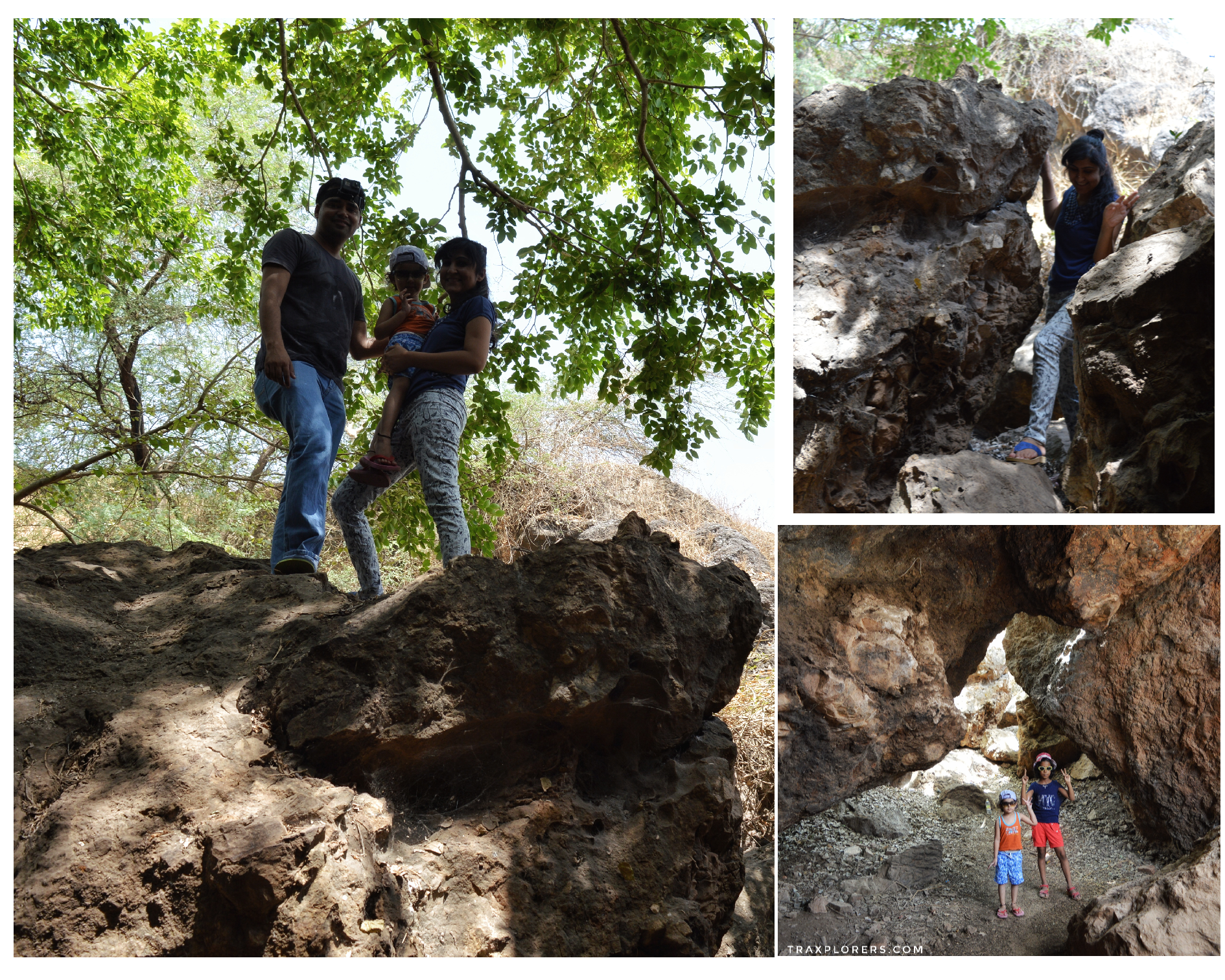 We couldn't believe this was the place that we were looking for. But we went inside the temple, asked one local person and he showed us path towards the cave- Ram Kund.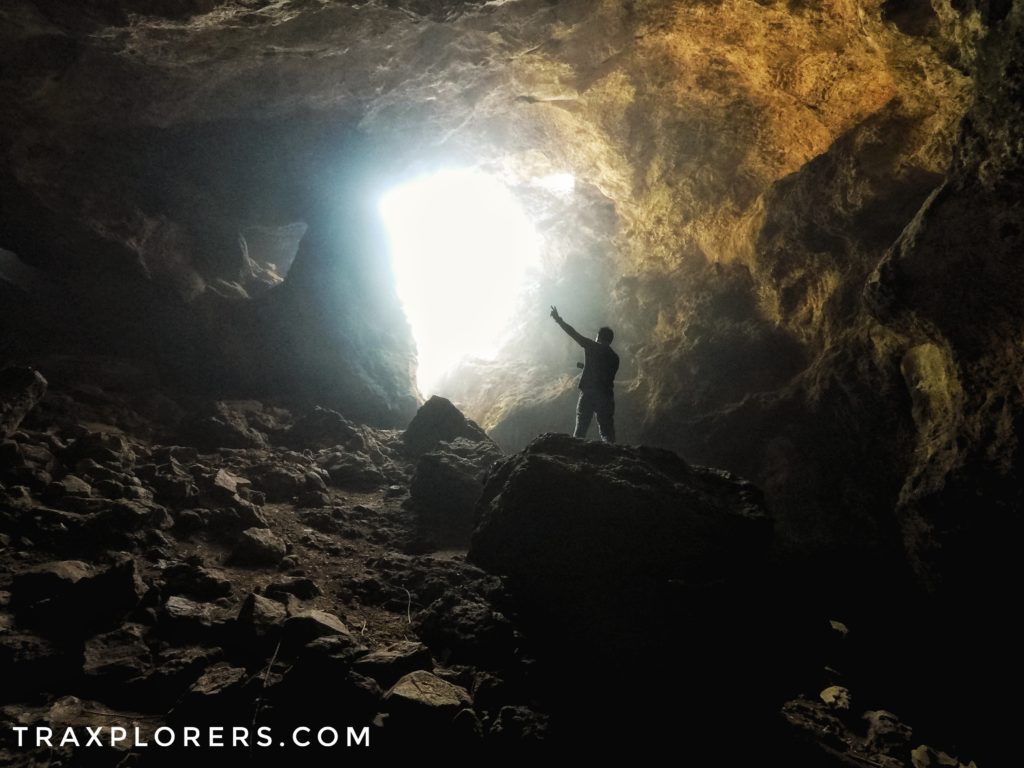 To our surprise, a natural cave was there. We all were amazed at the view. Locally, it is also known as 'Phati Khan' and mythologically it was believed that Lord Rama stayed here during exile period. This was the awesome experience we had.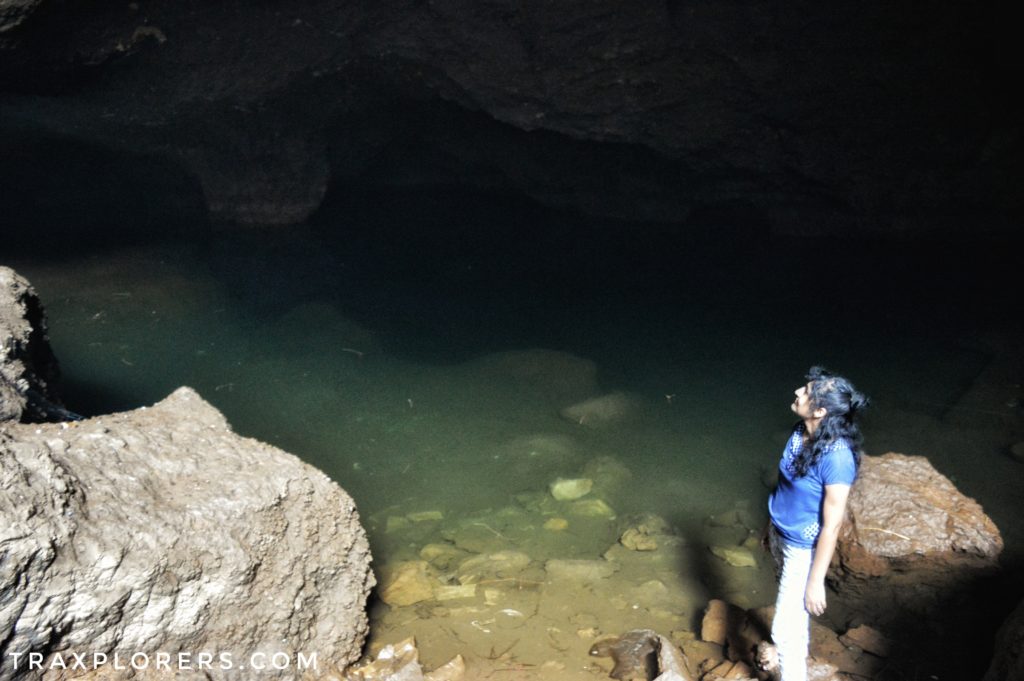 We cannot describe the feelings of being there in words but you can experience some of it in the following video 👇
---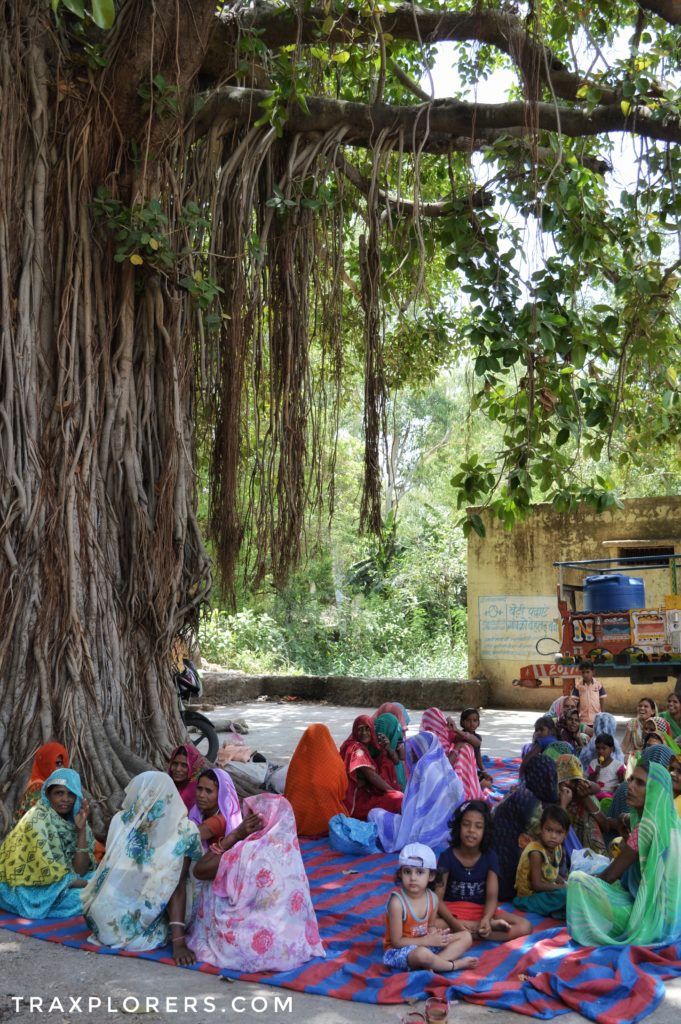 The Ram Kund experience was like out of this world experience for all of us. We didn't want to leave that place but time constraint didn't allow us to stay. Further, while moving back towards our last halt- Bheem Kund, spotted a group of villagers gathered for some function. We had small chit chat with village women and asked for photographs. Initially, they seemed shy but then agreed to get clicked. 😍
---
Bheem Kund
It is located at 30 km from district headquarters. According to mythological story, it was believed that Pandavas (from Mahabharata) used this place during their exile period. They used it to avoid rain. It was also believed that there is a tunnel here which goes far away and ends at a place known as Ghotiya Amba.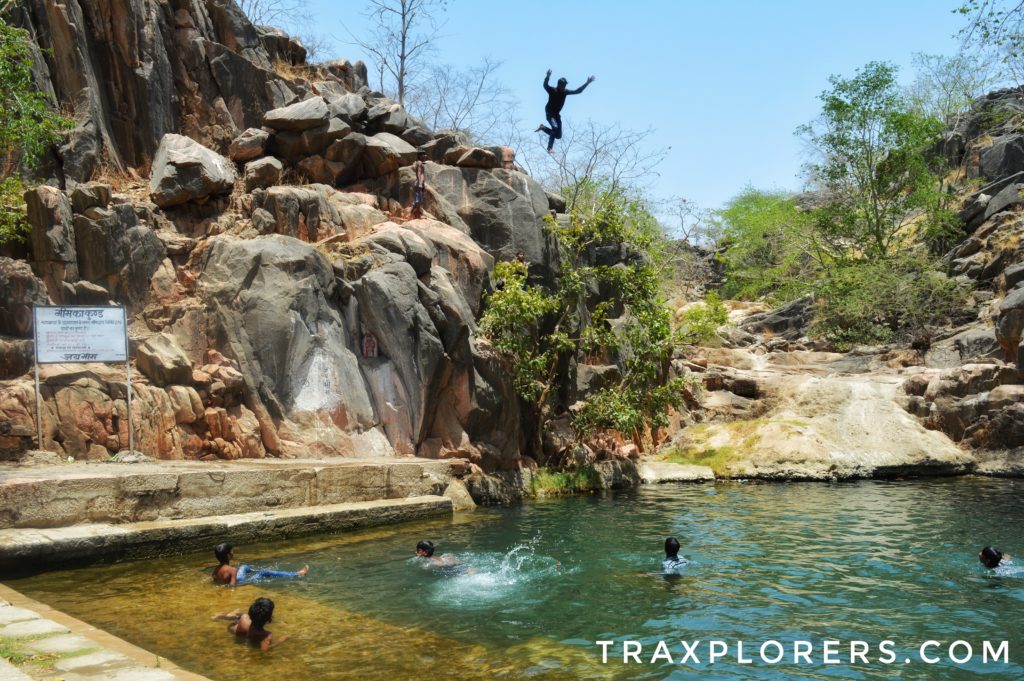 ---
Our Return
After collecting so many beautiful memories, some pleasant surprises we left for Gandhinagar. We will come back with our next travel experience. Till then stay tuned. 😊
Suggested Read: Off-beat Gujarat- Saputara & Dediapada
---
Have you visited Banswara? How did you find our experience? Do comment your thoughts. If you liked it then Share it. Thanks! ♥
Pin the Images Below 👇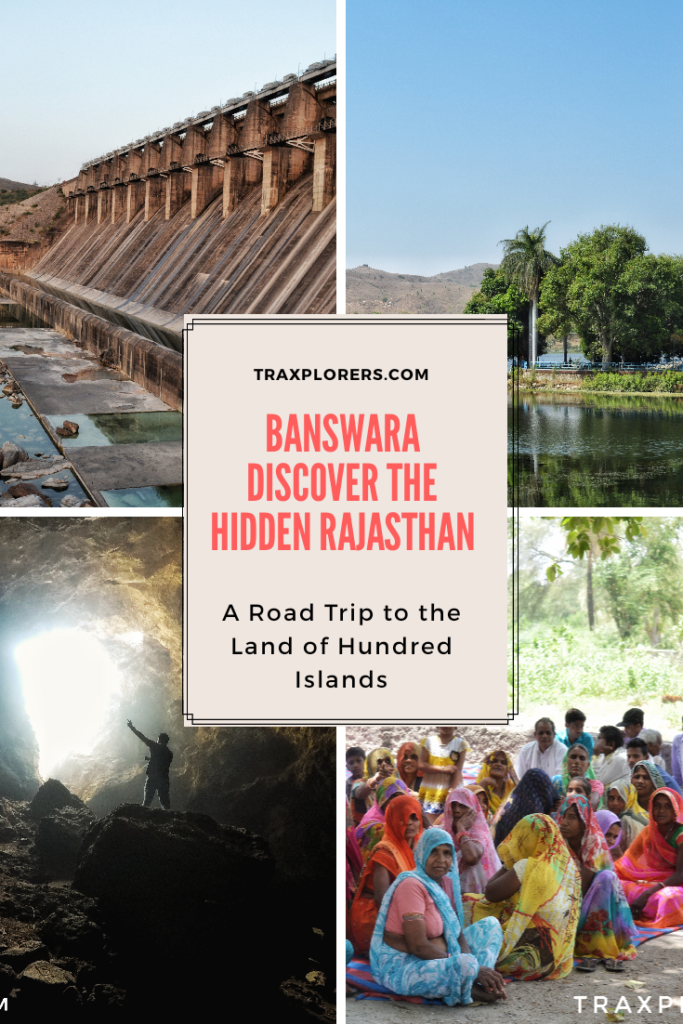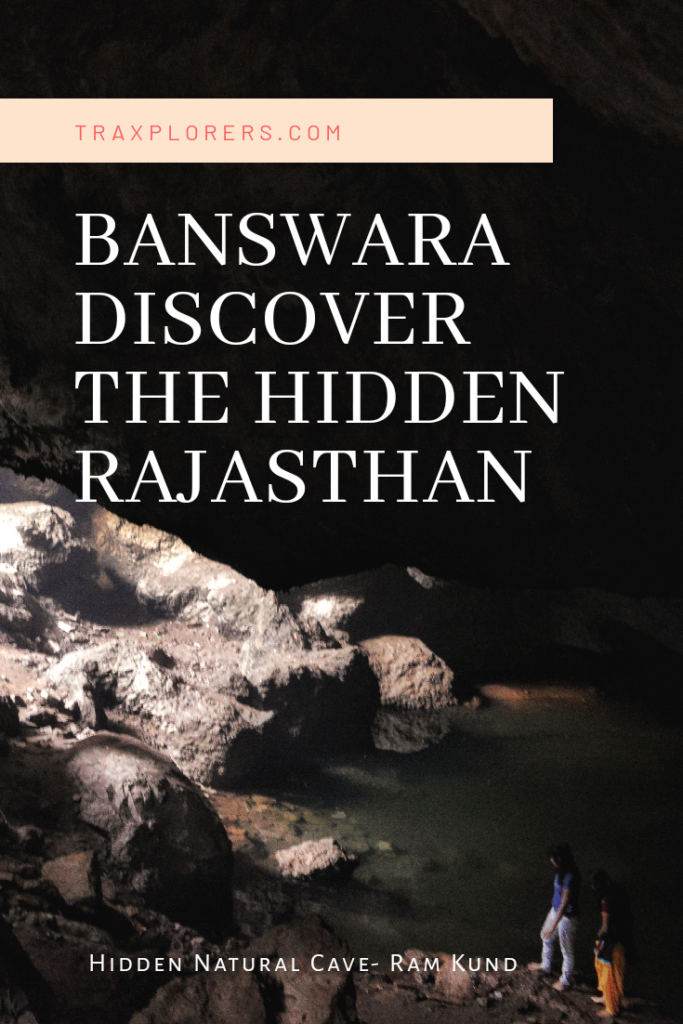 ---
DISCLAIMER: Some links on this site contain affiliate links, meaning if you book or buy something through one of these links, we may earn a small commission (at no extra cost to you). Thank you for supporting this website.
Terms & Conditions: ©Unauthorized use and/or duplication of any material (text and/or images) without consent from this site's author and/or owner are strictly prohibited. Links and excerpts may be used provided that full credit is given to Traxplorers or Supriya Bhardwaj with specific and appropriate direction to the original content.