Six Most Common Off-Road Driving FAQs
---
Are you planning to go for off-road driving adventure? Then this post will be helpful in getting answers for some obvious questions coming to your mind. Our guest writer Rebecca Siggers will be clearing your doubts regarding vehicle, terrain, safety measures, best time to go off-roading. Must read six most common FAQs about off-road driving.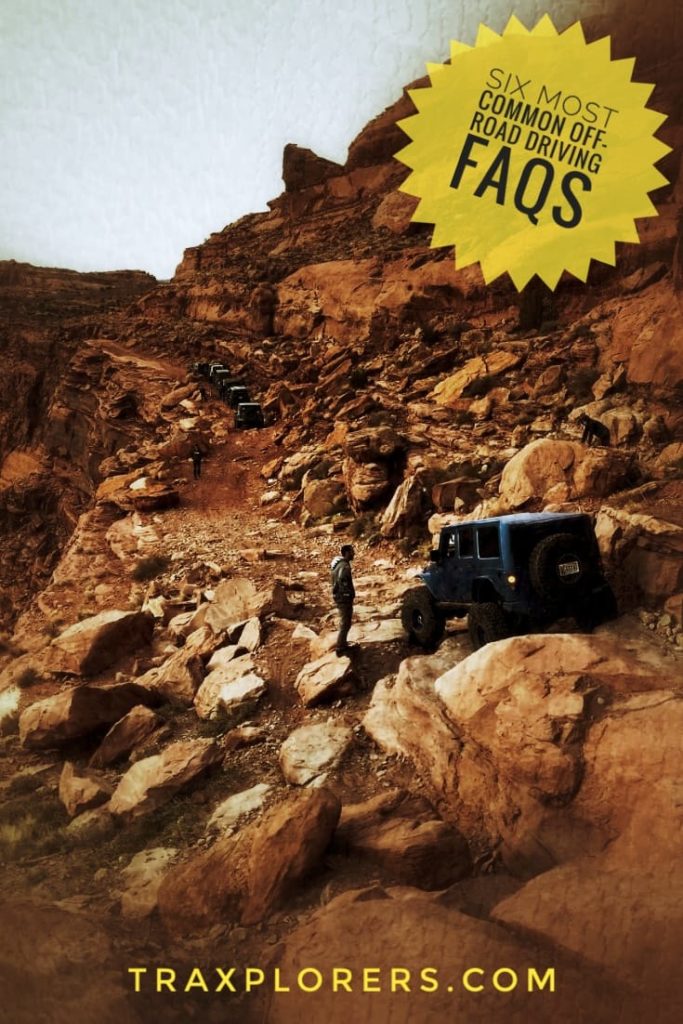 Off-Road Driving FAQs
Sometimes the best therapy is driving and some music. And what could be more healing than a 4*4, a bunch of twisted trails and a whole lot of adrenaline rush? Welcome to the savvy-cool world of Off-Roading.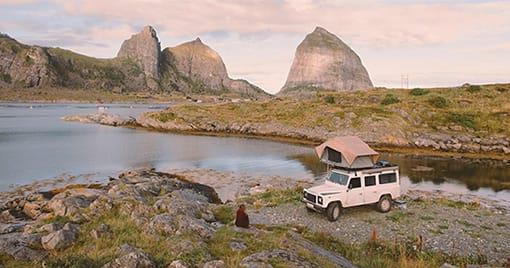 "If mud ain't flying, you ain't trying"
Difficult roads often lead to beautiful destinations. So there's driving and there's off-roading. If you are someone who loves living life on the fast lane, the latter is your gig. Off-road driving has gained a lot of popularity during recent years, with automobile industries manufacturing a separate segment of cars, purely for the likes of the off-roader. So if you are in love with your beast and want to go exploring, here are the most common off-road driving FAQs you should know beforehand.
1. What kind of vehicles are most suitable for Off-Road driving?
It mostly depends on the terrain and the technique. Keep in mind that Off-Roading is a very broad concept and includes various techniques, suiting to the traveler. Most vehicles are not built for off-road driving as they come with a weak rear axle and a standard IFS. Good tires
are a must, especially with muddy terrains. For self-recovery always have a winch and a shovel at hand. Alright let's count the basics before you buy your first off-roading beast – tires
, locking diffs
, clearance
, axles
: a solid 4*4!
Forget comfy convertibles and luxe limos, think Mad Max!
Chevrolet Colorado ZR2 Bison, Jeep Gladiator, Ford Raptor, Ram Rebel TRX
and of course, the mighty Land Rover Discovery SVX are some of the best in business.
---
2. What kind of terrain is best suited for Off-Road driving?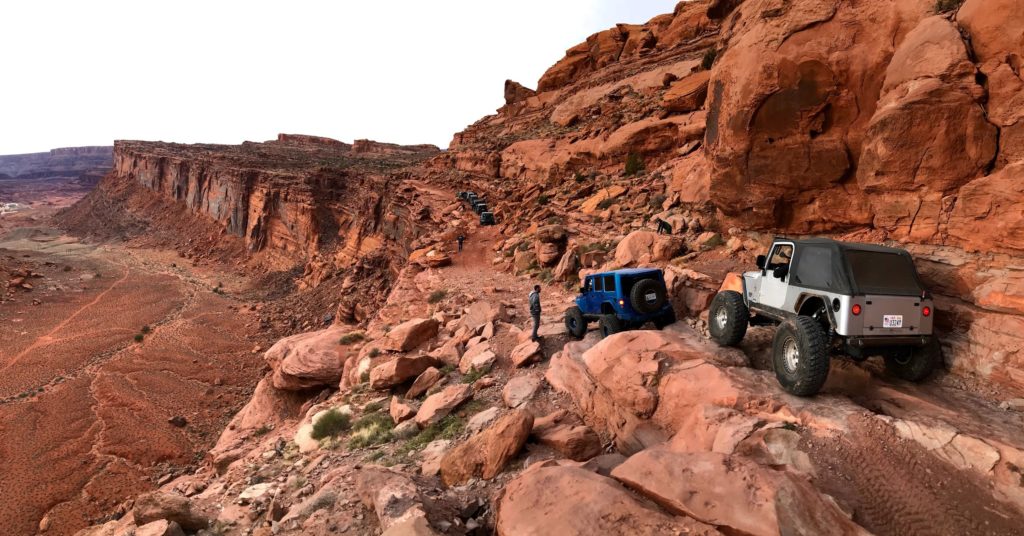 Basically, you could start anywhere that is off limits (and safe!!!), however, for an authentic off-road adventure, there are a lot many places that could get your blood pumping. The most important thing to remember is that comfort comes first. Just because something looks cool on television, doesn't mean it is meant for you in real life. Are you into deserts or mud bogs? Hollister from the Salinas Valley offers you a man-made obstacle course that is quite newbie friendly. Do not be fooled by the word 'man-made', when wet, many of its roads could get quite dangerous and impassable. If you are in love with the canyons, Moab in Southeastern Utah is a great option. Thanks to its sandy landscape and treacherous trails, this place is named one the best iconic off-roading destination. If you want some dirt and mud on your sleeves, the Redneck Yacht Club Mud Park in Punta Gorda in Florida is an excellent choice. It is always wise to do a little bit of research regarding the terrain before rushing into off-roading.
---
3. What should I do to take care of my safety?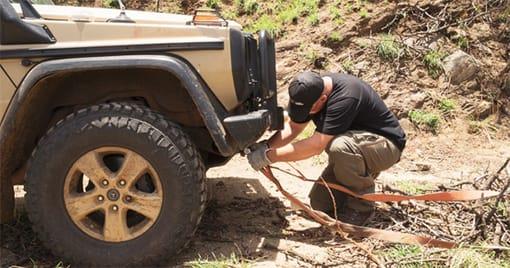 Know your trail. This isn't Temple Run and you are definitely not on multiple lives. If you can't navigate through the mud, sand or dirt, chances are your vehicle cant either. Tell a friend or family about your location and carry a small bag of supplies just in case you get stuck. A well equipped First-Aid kit
is a MUST. Off-roaders often reduce their tire pressure to effortlessly maneuver through difficult terrains.
Water bodies could be deceiving. What looks shallow could get you stuck. Be sure to check the depth before diving in your vehicle. ⇓⇓
⇒ Check out Traxplorers personal off-road driving experience in context of the above said 👇
Most importantly, know your vehicle skin and bones. Being well versed with the angles and clearance could get you through any kind of terrain safely.
---
4. Are there any Off-Roading gear I should carry in specific?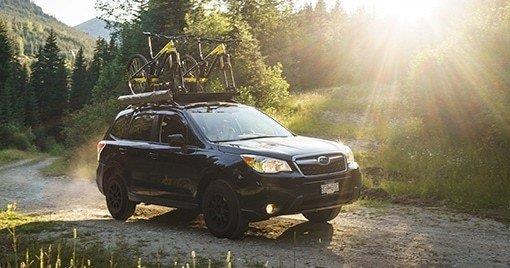 Both you and your vehicle should be well equipped before you decide to hit the road. Many of these can save your life, just in case you get stuck in the middle of a dessert or in the woods. For starters, a pair of riding gloves
could save your hands while you are fixing your SUV. Having a hands-free headlamps
, a flashlight
and universal roof racks are equally valuable. If you are going for an uncharted trail, be sure to have a GOOD recovery kit
and a jump starter
by your side. Deflators
, tools kits
, folding spade
, and jack
are some of the absolute essentials.
---
5. Do I need a 101 on Off-Road Driving vocabulary?
Yes, a brief lesson in 4*4 vocabulary could be a lot helpful. Knowing the difference between a 4*4 high and 4*4 low, locking differentials, approach angle, wheelbase/travel and rock massage are just the basics. Its fun to learn, sounds cool and trust us, could be life-saving.
---
6. What is the best time of the year to go Off-Roading?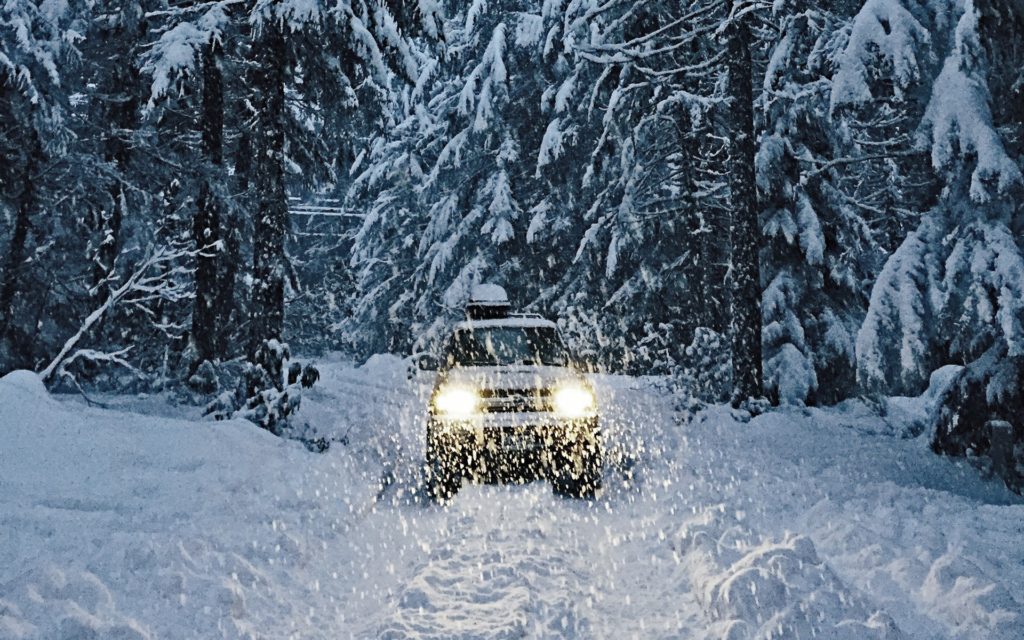 There is no particular time of the year, that favors off-road driving. If you are well prepared and your vehicle is equipped you are good to go. Weather shouldn't be a major concern, if you are prepared, however, it would be unwise to march into the eye of the storm. Above all, safety should be your first concern.
With all being said and done, fun and adventure remain the very essence of off-road driving. There is no better way to get out of your comfort zone and conquer your fears. So are you in for the hustle? Step on it, tame the terrain.
⇒ Watch video of experiencing off-road driving adventure by Traxplorers 👇😎
Suggested Read: Shojha- An Adventurous Off-Road Driving Experience
---
Did you find this article helpful for your next off-road adventure? Share your thoughts with us. Don't forget to pin it. Thank you! ♥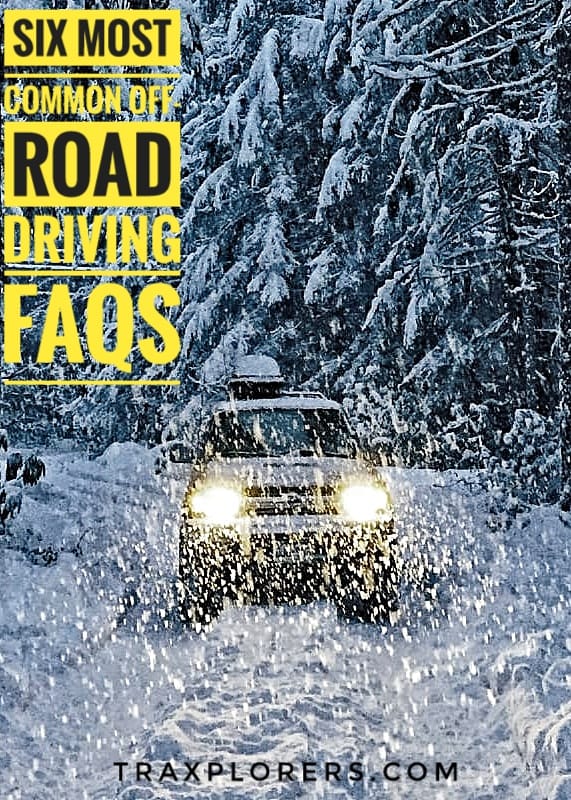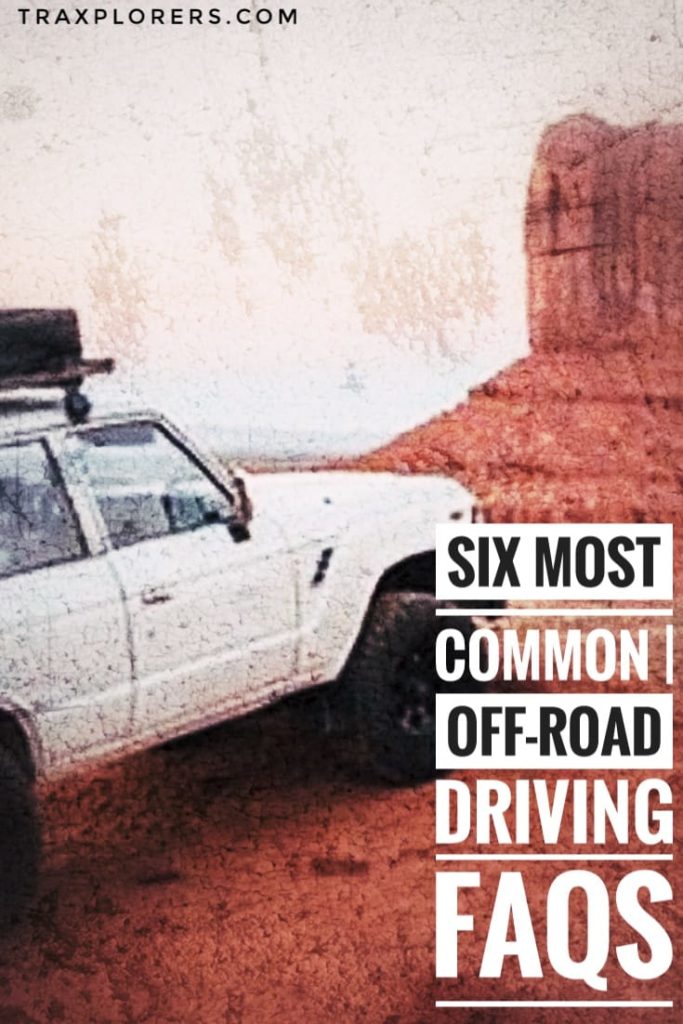 ---
DISCLAIMER: Some links on this site contain affiliate links, meaning if you book or buy something through one of these links, we may earn a small commission (at no extra cost to you). Thank you for supporting this website.
Terms & Conditions: ©Unauthorized use and/or duplication of any material (text and/or images) without consent from this site's author and/or owner are strictly prohibited. Links and excerpts may be used provided that full credit is given to Traxplorers or Supriya Bhardwaj with specific and appropriate direction to the original content.