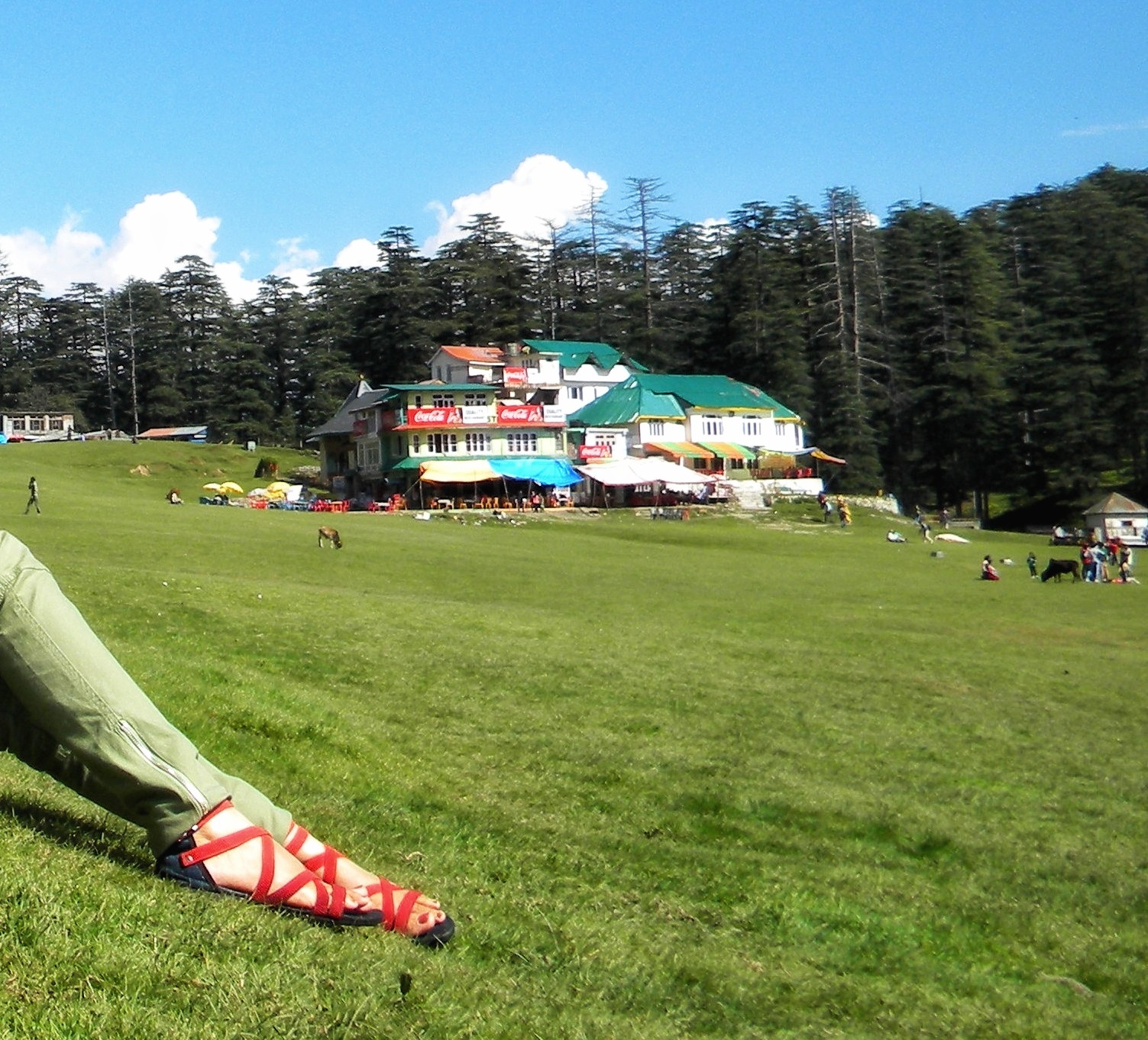 Dalhousie-Khajjiar-Chamba: Feasibility in a Day
---
Dalhousie-Khajjiar-Chamba: A Day Trip
Himachal Pradesh is full of nature's extra ordinary beauty. You will get amazed at every sight of hilly landscapes and beautiful valleys of Himachal. It has so much relaxing and healing effect on one's soul. You cannot afford to skip a visit to beautiful Himachal Pradesh. It was the same thing happened with us too. We planned of visiting only Dalhousie but the charm of this state took us to explore further and we managed to come back with a remarkable experience of exploring Dalhousie-Khajjiar-Chamba and that was too in a single day. 😊
This post will cover itinerary for a day trip around three amazingly beautiful hill stations of North India.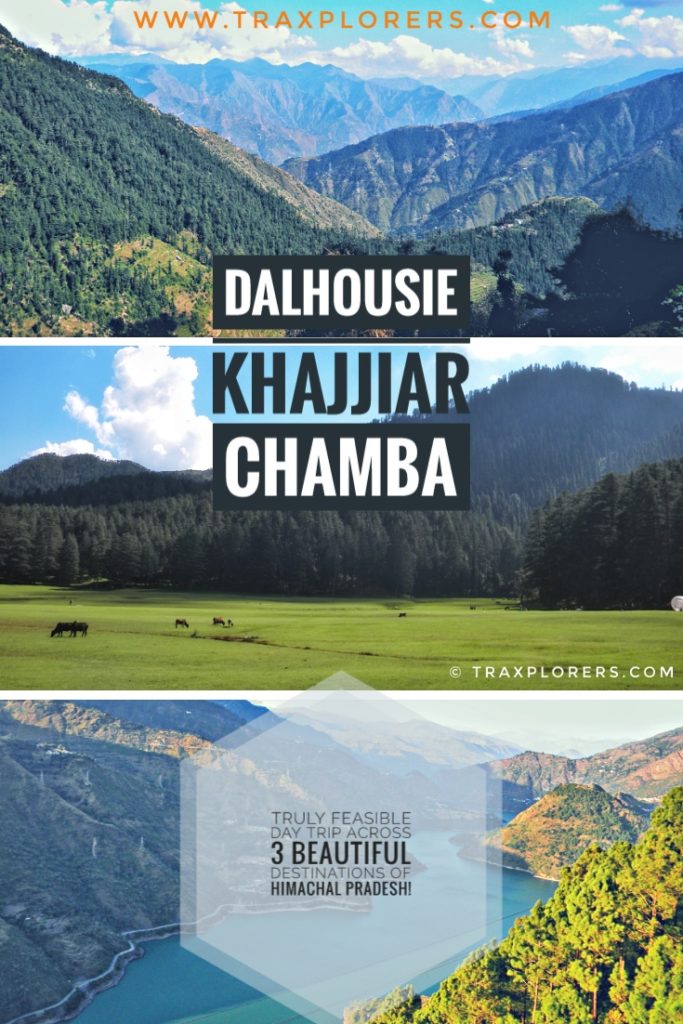 ---
How did we manage a day trip?
We got a day off and were in Pathankot city of Punjab (very near to Himachal). The most nearest hill station from Pathankot is Dalhousie. We planned to visit and explore Dalhousie in a day. It was totally uncertain at that moment to explore Khajjiar and Chamba along with Dalhousie. But we did that too. 😍
Scroll down to know how we did… 😊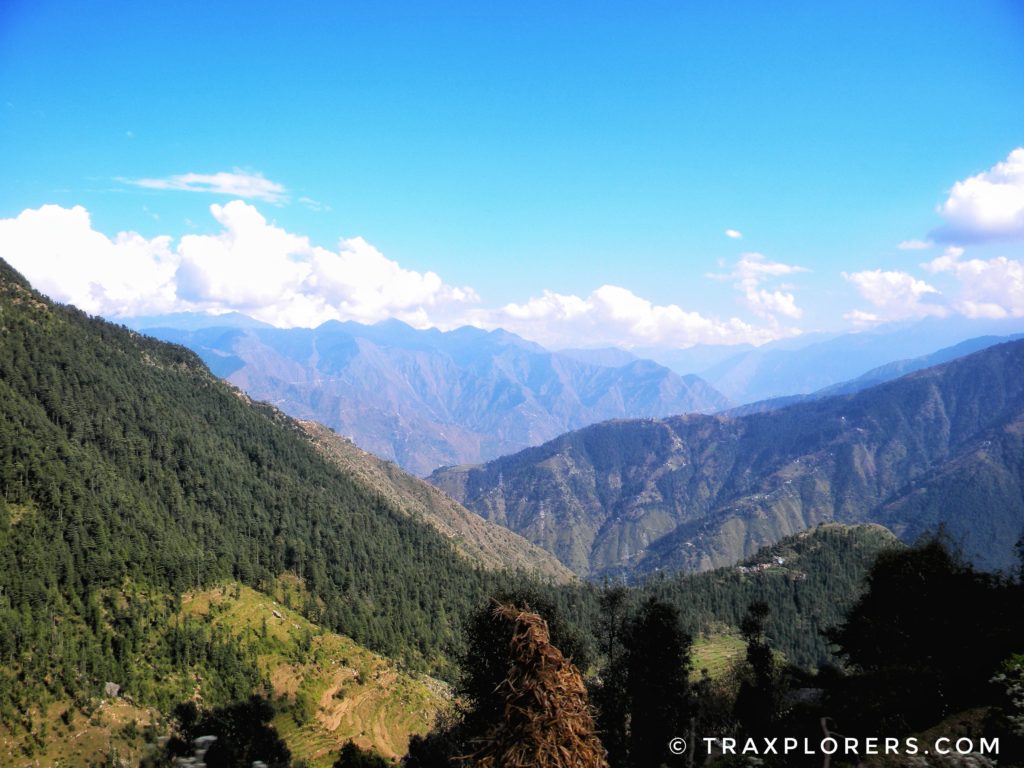 ---
The Journey Started from Pathankot Towards Dalhousie
It was way back in October 14, 2013, we started our trip early in the morning from Pathankot to Dalhousie by bus. There was frequent ply on this route via State Transport Bus service in the morning. But night service was not that good. Even the present scenario is still same.
---
Distance between Pathankot to Dalhousie: 83 km by road. Bus takes around 2.5 to 3 hours.
We took bus at 7:30 AM and reached Dalhousie around 9:30 AM.
Hired a Local Cab
After reaching Dalhousie, we were pondering over ways to explore the place as much as we could. Finally, we took decision of hiring a local cab driver cum our guide for the day's exploration. We wanted to explore maximum, so after some negotiation we sealed a packaged deal of exploring Dalhousie-Khajjiar-Chamba and back to the bus stand. The whole package had cost us Rs.1500/- for a day.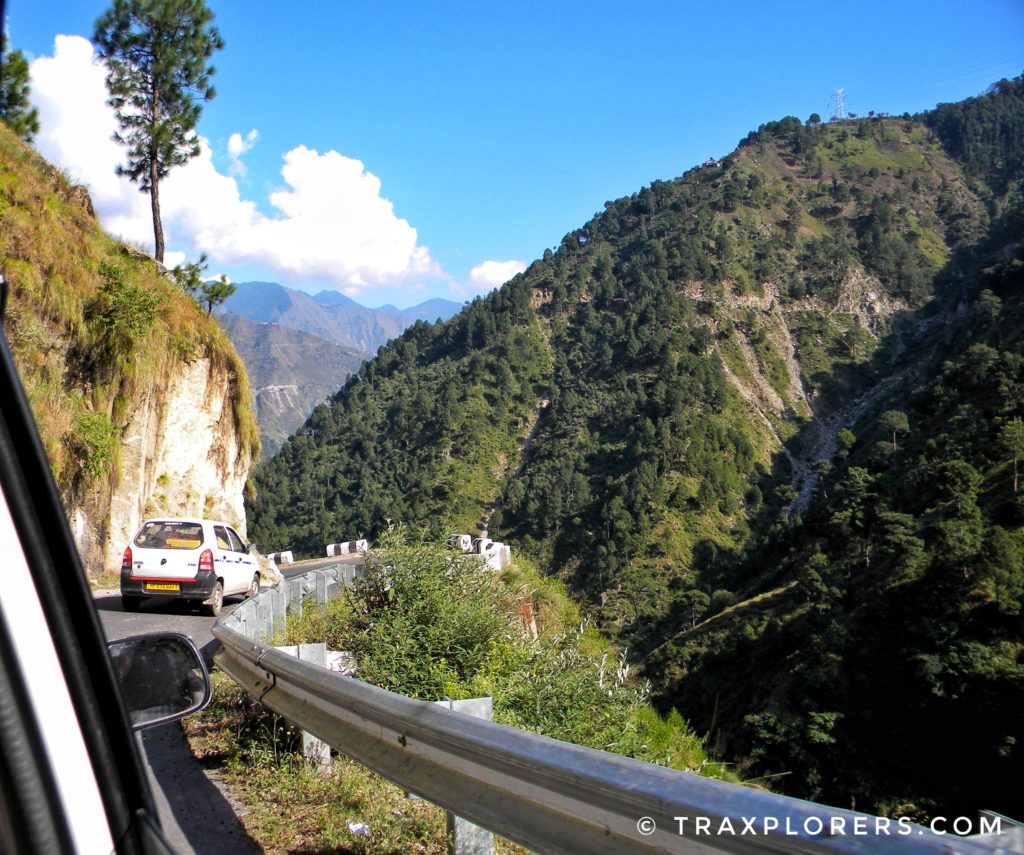 ---
Itinerary for a Day Trip
Dalhousie- The Hilly Paradise
Dalhousie got its name after The Earl of Dalhousie, who was Governor-General of British India. Britishers established Dalhousie as their summer retreat. This tinsel town is spread across five hills near Dhauladhar mountain ranges. This high altitude hill station is surely a paradise for travelers.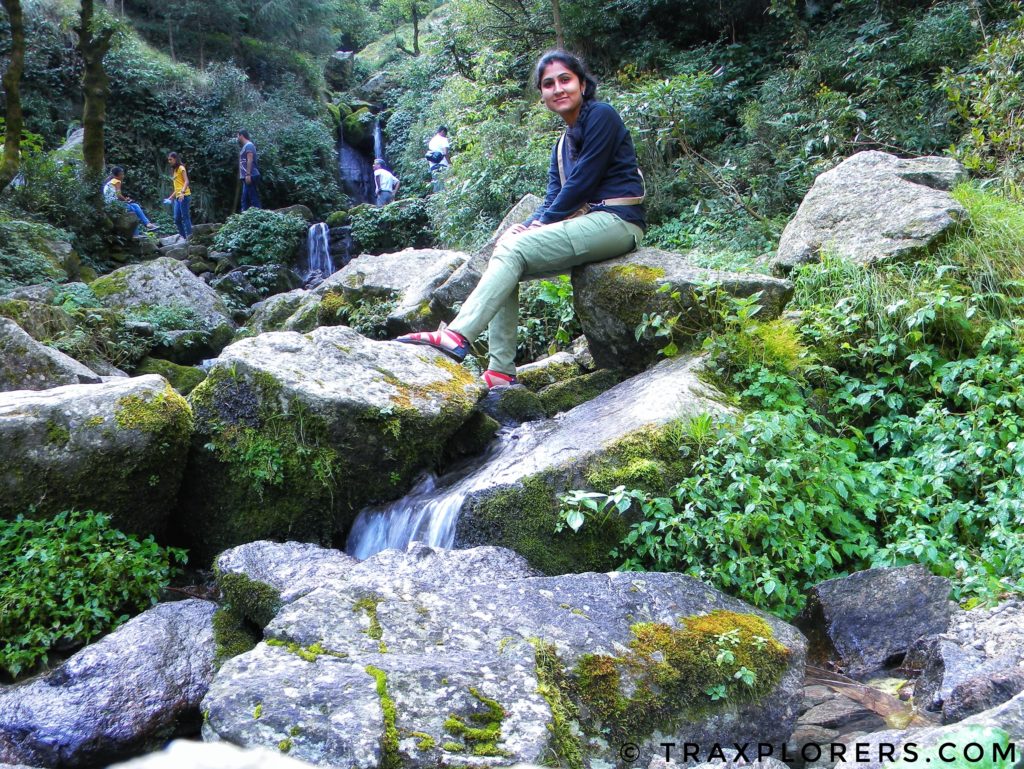 Panchpula Waterfall
Panchpula- is literally meaning 'five bridges'. It is a local favourite as its main stream provides water to the city which is located at 2 km of distance. This waterfall is surrounded by fresh green pines and deodar trees. It is a perfect spot to get amazing nature shots. Apart from natural scenic beauty one can enjoy a family picnic also.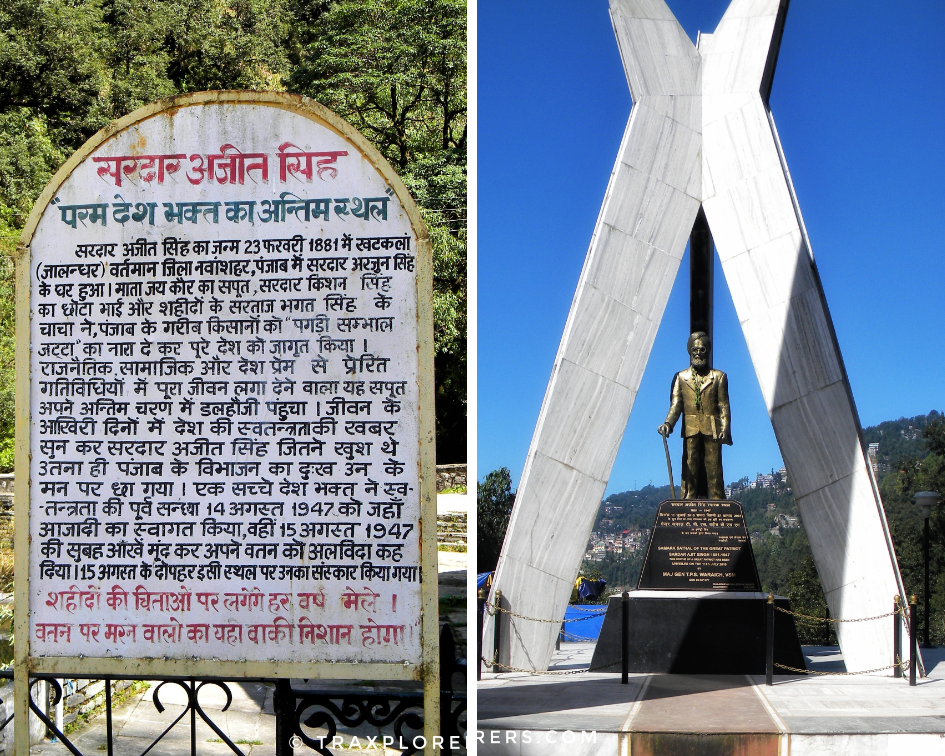 Sardar Ajit Singh Memorial
Sardar Ajit Singh was one of the early revolutionary freedom fighter in Punjab region who was the hero of 'Pagdi Sambhal Jatta' movement during the time of British rule in India. He was an inspiration for his nephew 'Bhagat Singh'. He spent last days of his life in Dalhousie and breathed his last on 15th August 1947, the independence day of India. The last rites were done near Panchpula, where a 'samarak' was built later in his memory.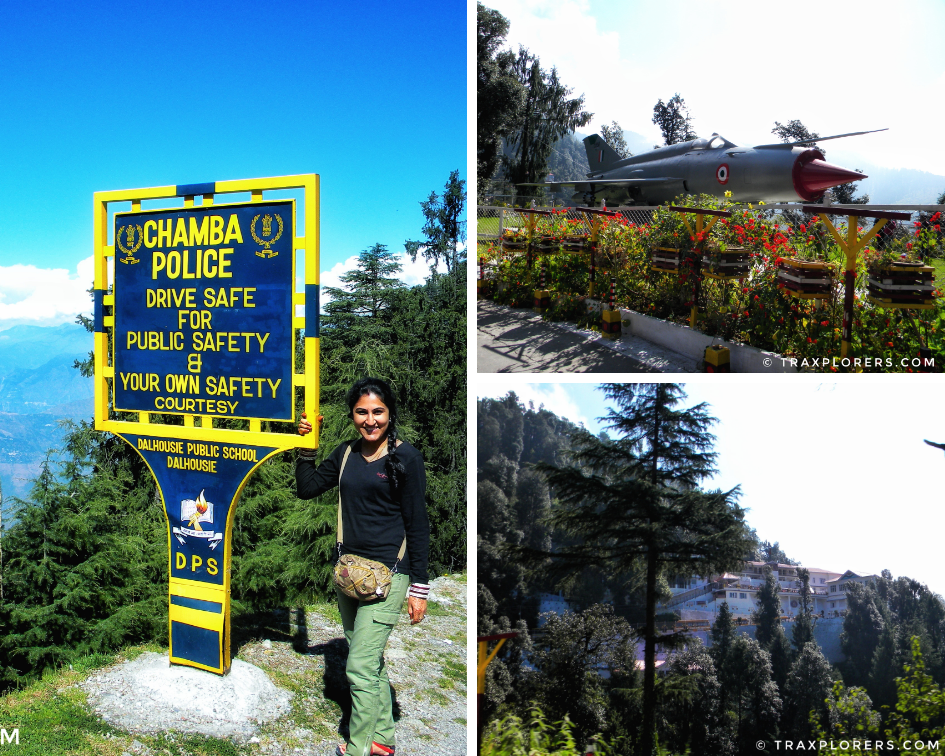 Dalhousie Public School
Moving forward towards Khajjiar, we saw the famous Dalhousie Public School in the foothills of Dhauladhar ranges.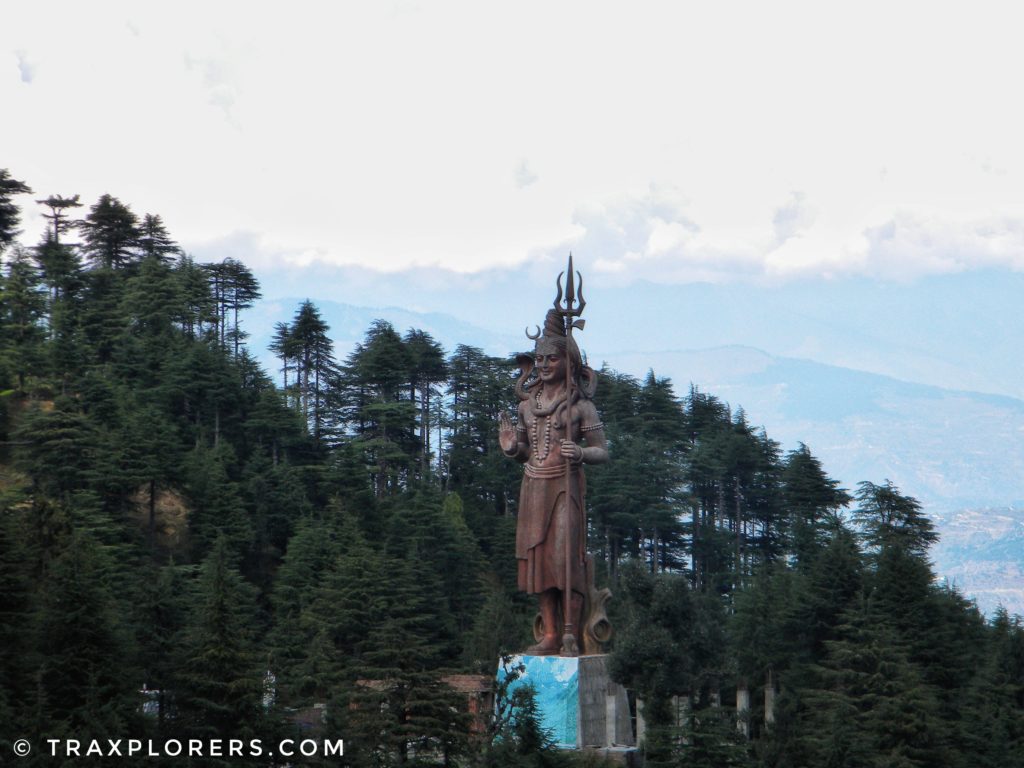 Lord Shiva Statue
On the way to Khajjiar, our eyes behold the beauty of magnanimous statue of Lord Shiva. It is 85 feet high, which is one of the tallest in Himachal Pradesh. The whole statue is polished in bronze which in itself is the sight to behold. There is also a temple nearby the Shiva statue.
---
Khajjiar- Mini Switzerland of India
The famously quoted as 'Mini Switzerland of India' because of topographical resemblance with Switzerland, Khajjiar got its name from Khajji Nag Temple dedicated to a serpent God which is worshipped by locals of this hill station. This is a small town located at 24 km of distance from Dalhousie. The unique feature of Khajjiar is the type of forest surrounding it. It is covered by beautiful cedar/deodar forest.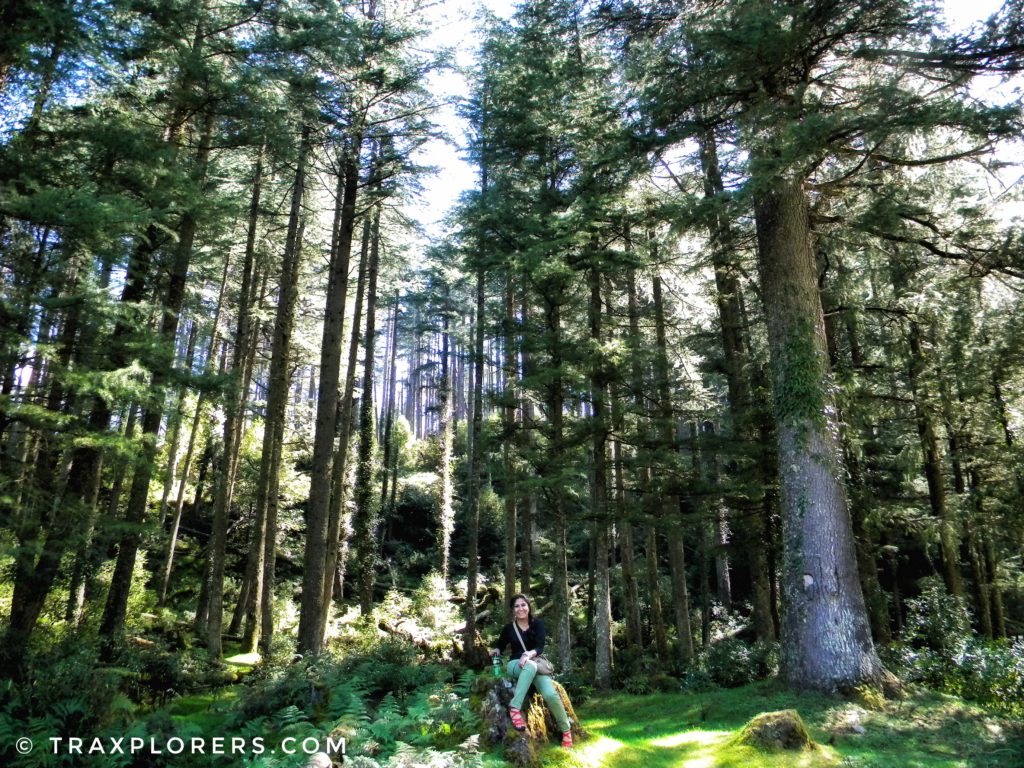 The Khajjiar Lake is also an attractive feature in the middle of the vast green landscape.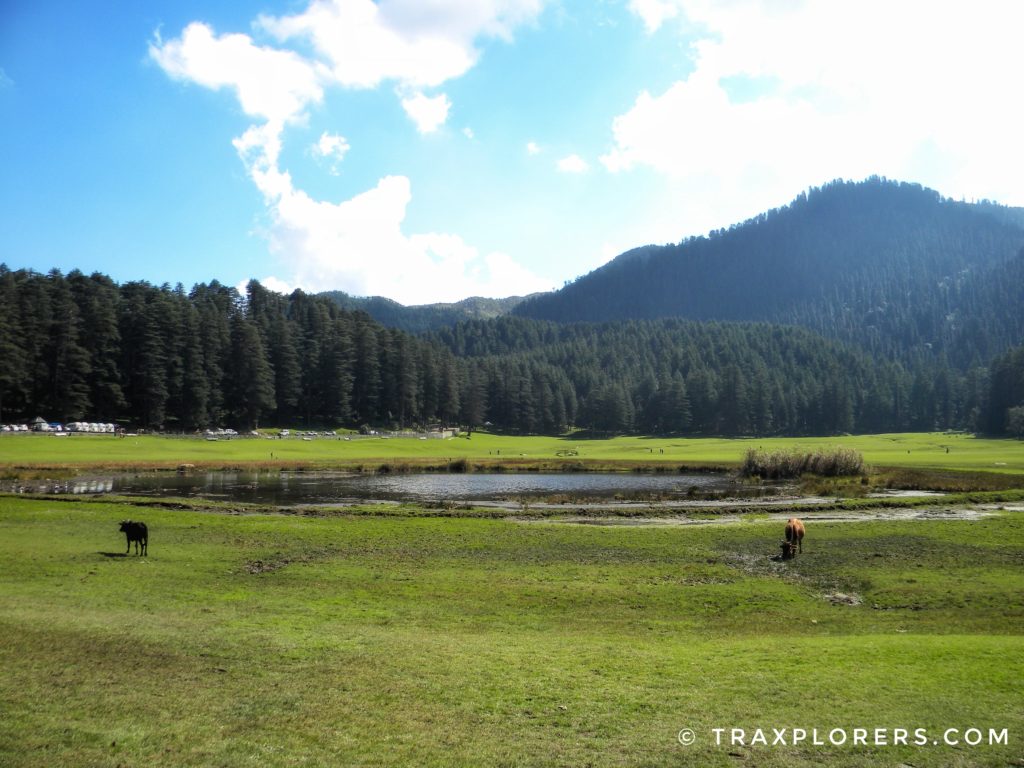 There is a PWD Rest house in the beautiful Khajjiar which is totally mesmerizing. A plenty of food corners are available at the one end of Khajjiar Lake to control your hunger pangs. Nothing beat the feeling of feeding your gut as well as mind and soul in spectacular Khajjiar valley.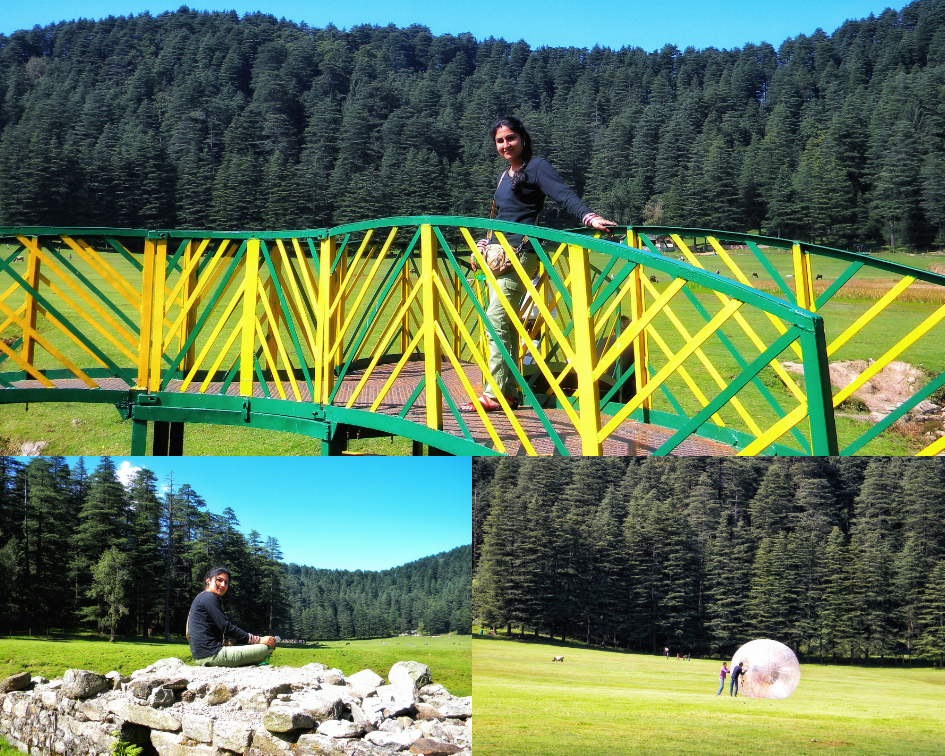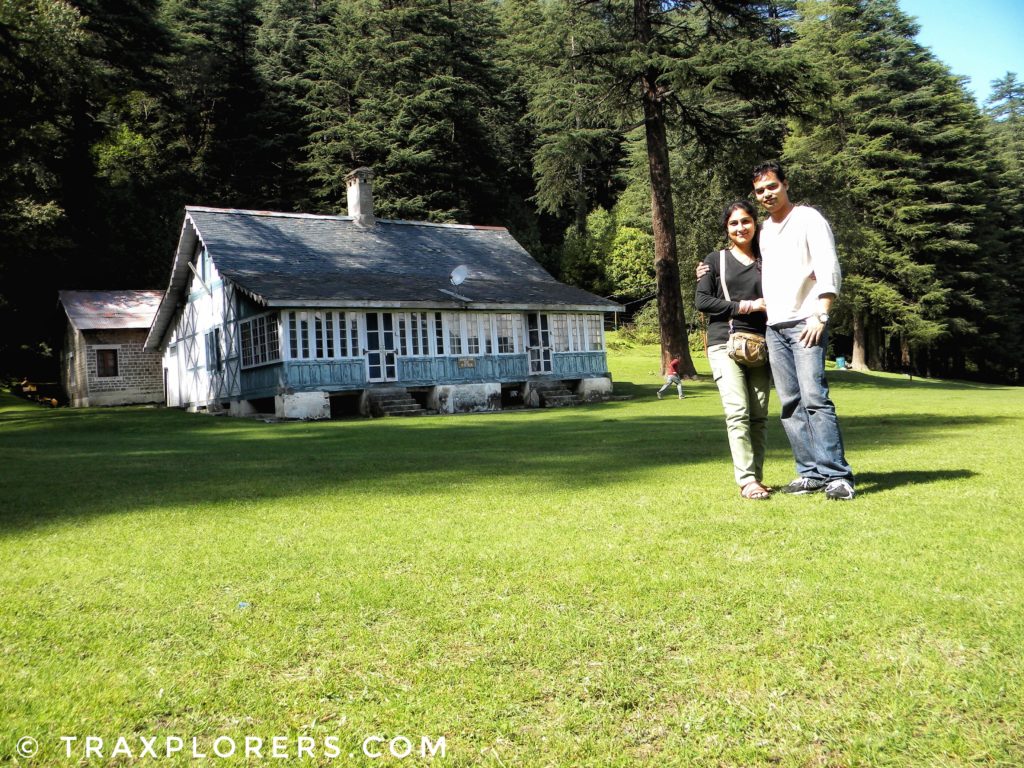 ---
Chamba- The Beautiful Town

Chamba is a beautiful town situated on the banks of Ravi River. It is known for its serene beauty and is a perfect getaway destination because of pleasant weather all year round. The Ravi River cuts across town which provide an added flavour to the natural beauty. There are many lakes, temples, and wildlife sanctuaries in Chamba which will make your visit memorable.
Laxmi Narayan Temple
It is the oldest and largest temple of Chamba which was built in 10th century. This is a remarkable place of great historical significance and marvellous architecture. The temple consists of a mount of lord Vishnu and a metallic image of 'Garuda'. The entire temple complex includes six temples in a row which are dedicated to Lord Shiva and Vishnu.
Opening Hours: The temple remains open from 6:00 AM to 12:30 PM and 2:30 PM to 8:30 PM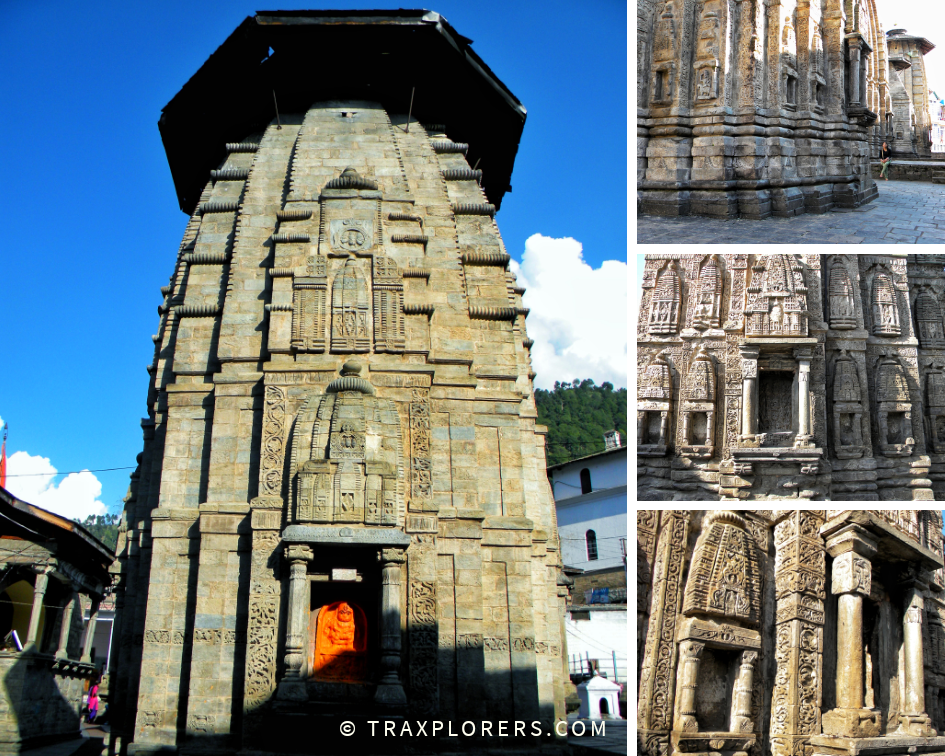 Bhuri Singh Museum
This museum is dedicated to the inherited art collection of Raja Bhuri Singh, the former ruler of Chamba. It is situated in the heart of Chamba town. The objects displayed in the museum are related to art, craft, history, and culture of the past life of Chamba region.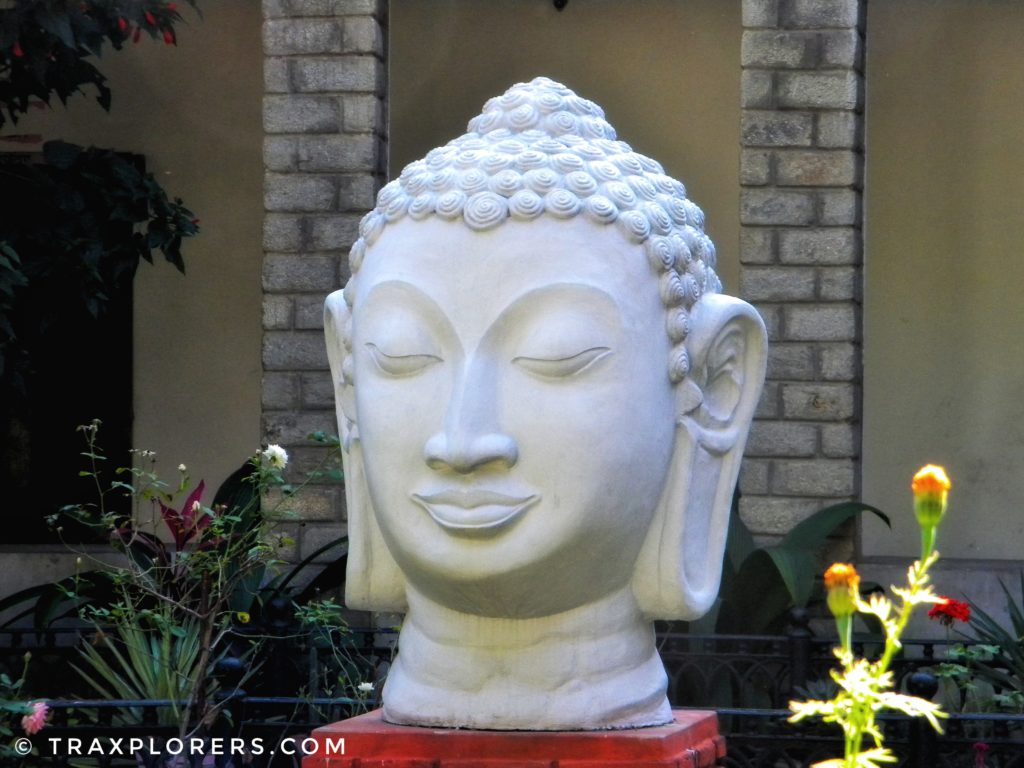 Opening Hours: 10:00 AM to 5:00 PM (Closed on Mondays & gazetted holidays)
Chamba Market
The market is famous for wide range of things to purchase such as made of stones and metals. One can also search for woven shawls and handicrafts in the chamba market.
Chamba special 'Chukh'– We bought a famous Chamba special chutney (pickle) known as 'Chukh'. This chutney is spicy, sweet and sour enriched with traditional raisins, lime juice, amchur (mango powder) to provide sweet and tangy flavour.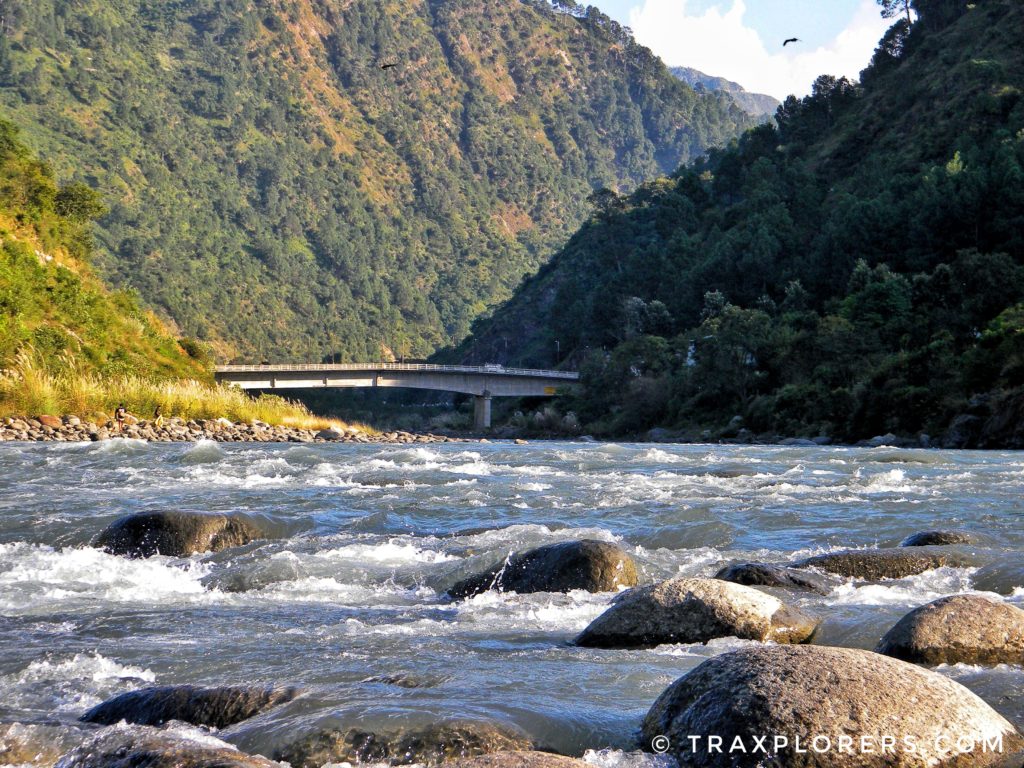 Ravi River- A Tributary of Indus River System
It is one of the five tributaries of Indus River System in Punjab region. Ravi River crosses northwestern India and northeastern Pakistan.
We stopped at a peaceful location of Ravi River where we easily accessed rocky banks of the river that flows along the Chamba town.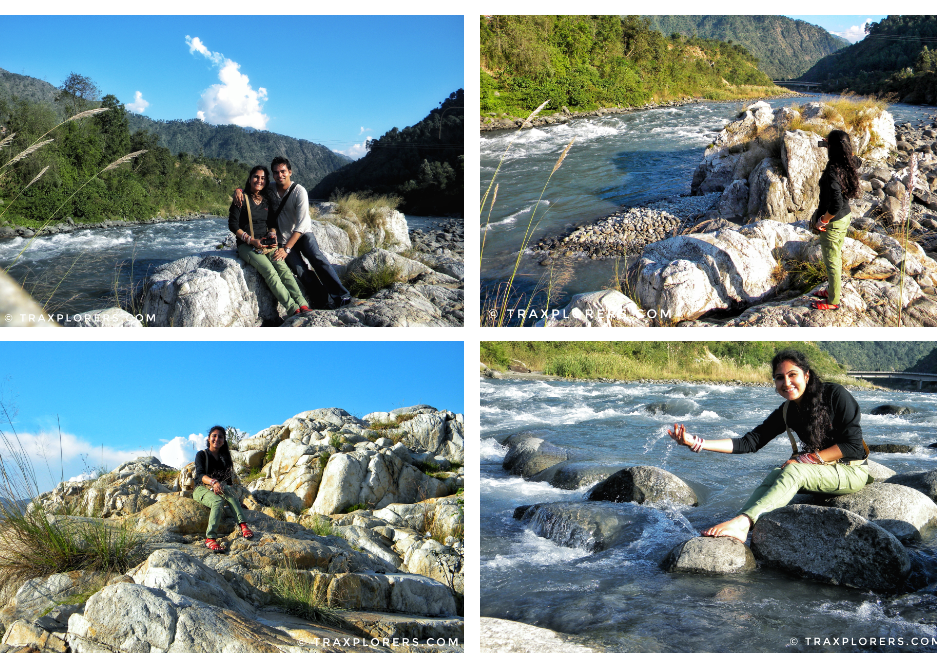 Chamera Lake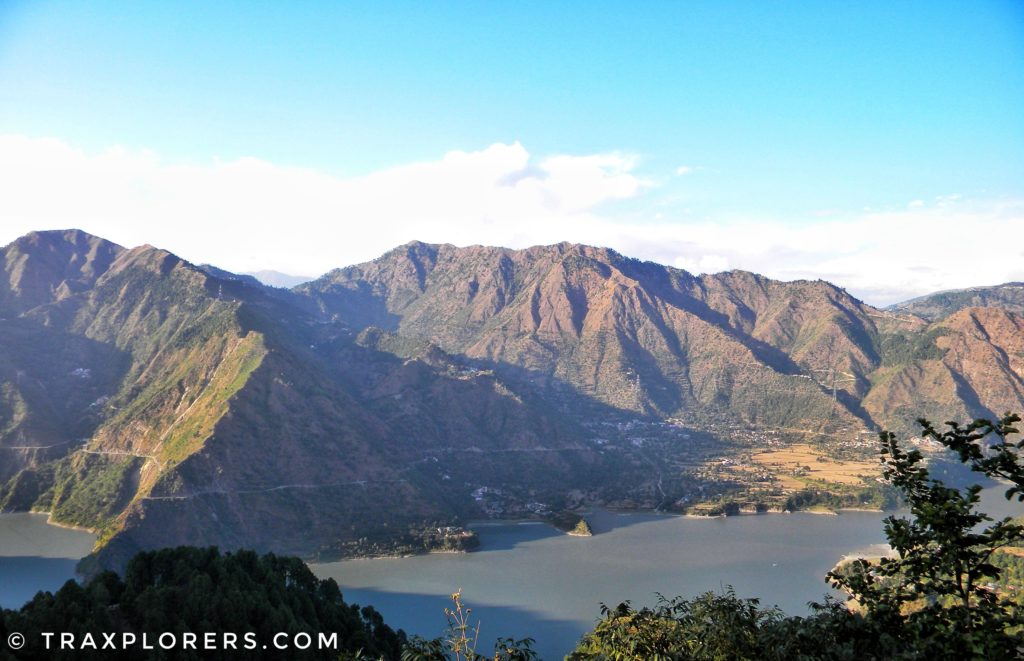 Another rich splendour lies in Chamba district near Dalhousie is Chamera Lake. Chamera Dam impounds the Ravi River and reservoir of the Dam is Chamera Lake. The astonishing beauty of the Lake surely relaxes body and mind. Our visit to this place gave a beautiful ending to the whole trip.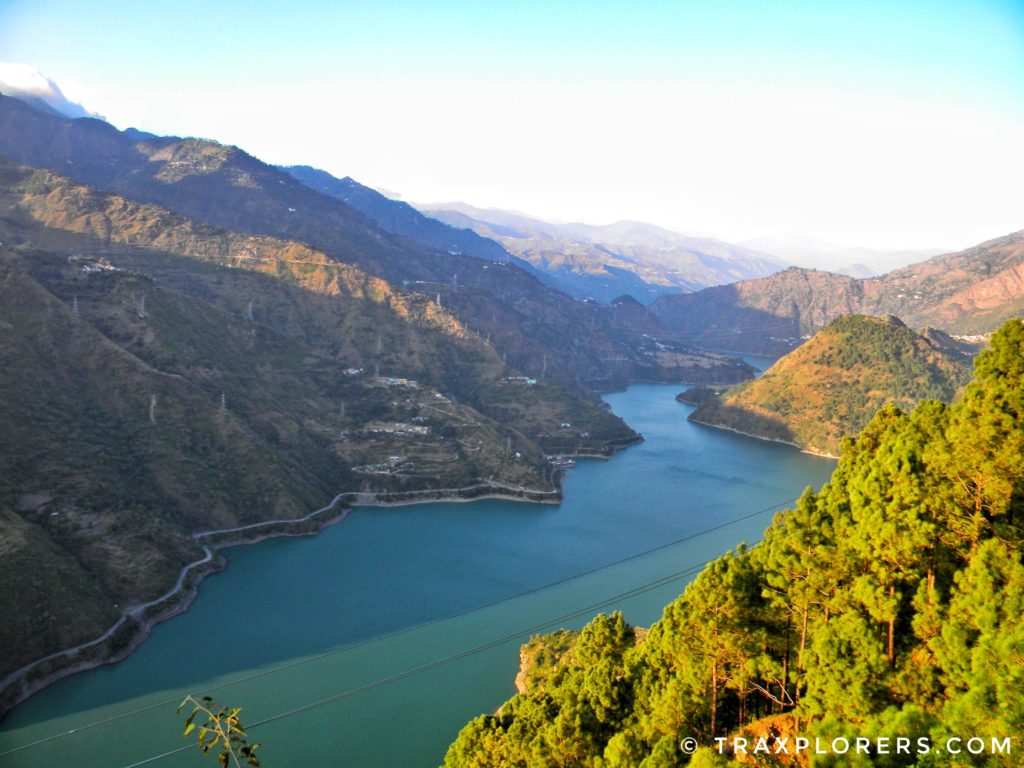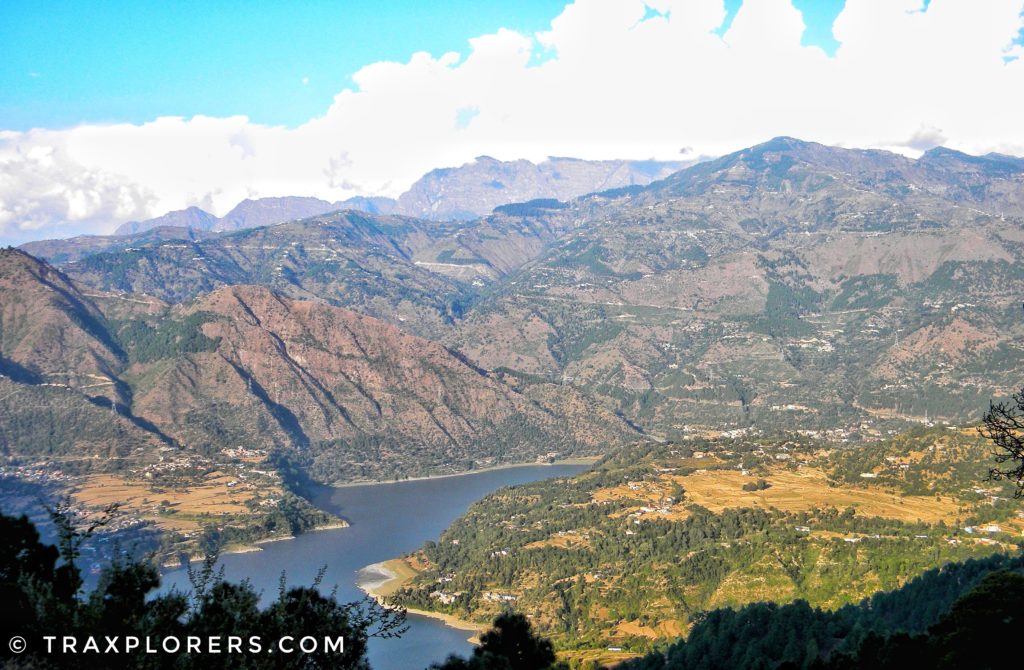 ---
Returning Back to Banikhet
The beautiful journey across spectacular landscapes of Himachal was coming toward its end from Chamba to Banikhet station near Dalhousie. It took around one hour to reach Banikhet. During our return, we stopped by Rock Garden and Jalpa Goddess Temple en route.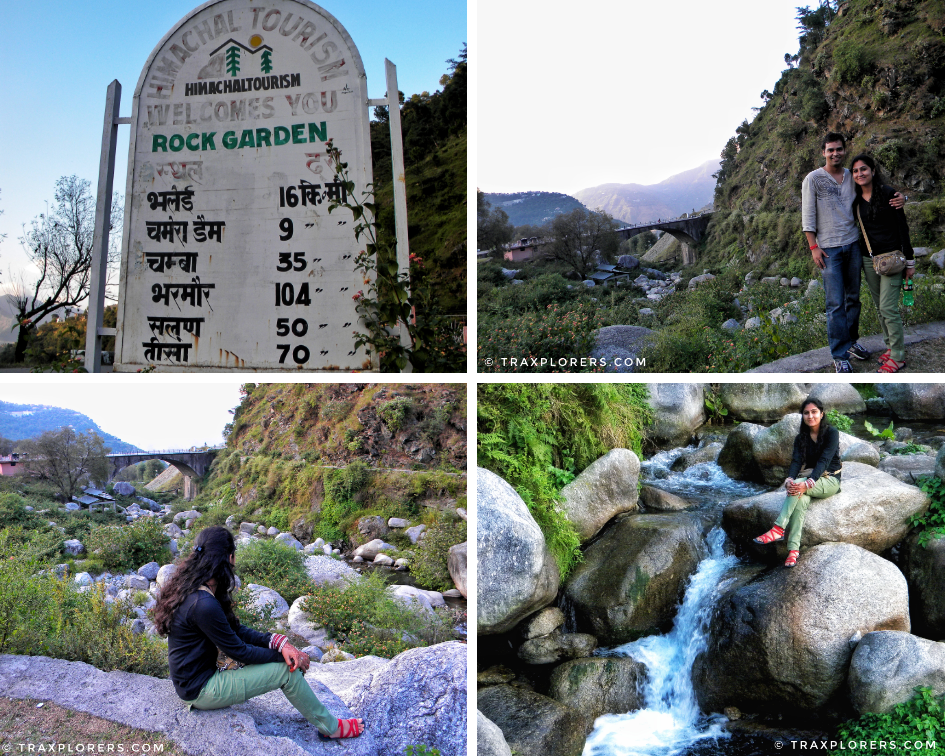 ---
Last Bus from Banikhet
We managed to reach on time at Banikhet. There was last bus to Pathankot at 7:30 PM. The distance from Banikhet bus stand to Pathankot is 75 km. We reached Pathankot at around 9:30 PM
End of Remarkable Journey
With this our wonderful journey across beautiful hill stations full of history, culture, and astonishing landscapes of Himachal Pradesh ended on a pleasant note. 😍 😍
---
Did you like this post? Do share your thoughts in the comment box below. Don't forget to share. Pin it to save and read later. Thanks!
♥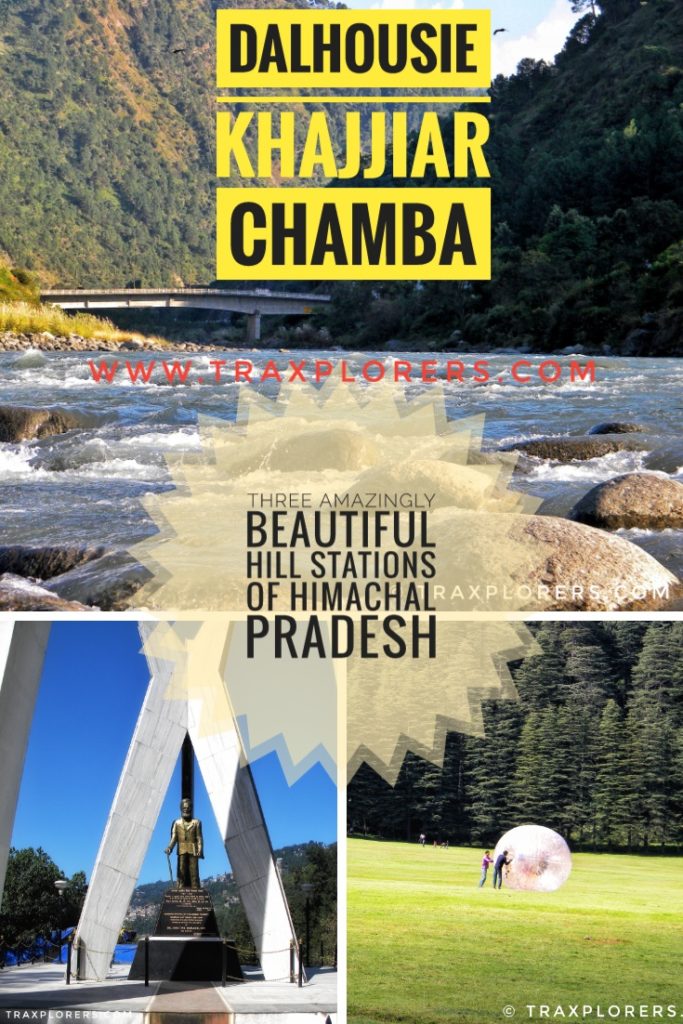 ---
DISCLAIMER: Some links on this site contain affiliate links, meaning if you book or buy something through one of these links, we may earn a small commission (at no extra cost to you). Thank you for supporting this website.
Terms & Conditions: ©Unauthorized use and/or duplication of any material (text and/or images) without consent from this site's author and/or owner are strictly prohibited. Links and excerpts may be used provided that full credit is given to Traxplorers or Supriya Bhardwaj with specific and appropriate direction to the original content.
Tagged Banikhet, Bhuri Singh Museum, Chamba, Chamba Market, Chamera Dam, Chamera Lake, Dalhousie, Dalhousie Public School, Jalpa Goddess temple, Khajjiar, Khajjiar Lake, Laxmi Narayan Temple, Lord Shiva Statue, Mini Switzerland of India, Panchpula Waterfall, Ravi river, Rock Garden, Sardar Ajit Singh Memorial