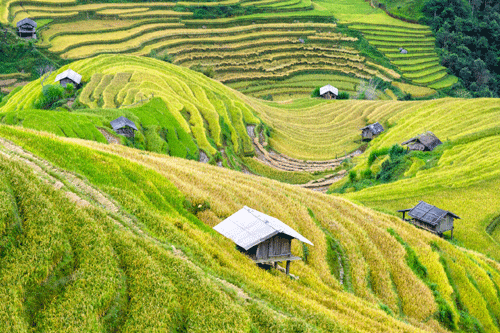 Top 5 Reasons You Should Travel to Vietnam
Why Vietnam?
Vietnam is one of the most visited travel destinations in Southeast Asia. The country is famous for its unique charms from the cuisine to the landscape, from art to culture. Anyone who has the chance to visit Vietnam and learn about the beauty of this lovely land will be amazed by the fascinating culture, tropical coastline and more. It is such an ideal place for adventures and to explore new things. Each time coming back to Vietnam, it seems like you will discover a brand new side of it.
How amazing if you would get to know more about Vietnam from its native! Here, we have our guest writer Nina Nguyen who is native to Vietnam. She has got totally convincing points that would make you travel to Vietnam. Let's take a look at the reasons why you should travel and keep coming back to Vietnam as following and have fun to get more unique experiences.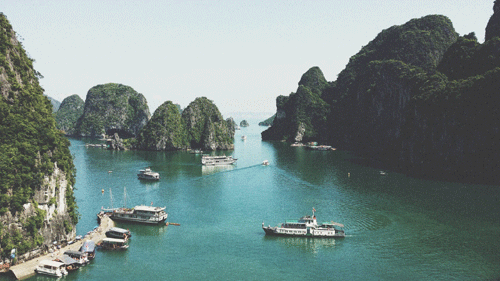 1. Magnificent UNESCO Heritage sites
Vietnam has owned many charming attractions that are recognized by UNESCO. Thanks to its long history and various spectacular natural landscapes, these attractions have been appreciated as UNESCO World Heritage sites. There are numerous outstanding UNESCO Heritage sites in Vietnam such as Ha Long Bay, Hue Imperial City, Phong Nha – Ke Bang National Park, Thang Long Imperial Citadel, My Son Sanctuary, and Hoi An Ancient Town. Each of these Heritage sites has its remarkable features that you cannot find anywhere else and need to experience by yourself. In each destination, visitors can enjoy each beautiful charm of the province and the locals' lifestyle. These fantastic attractions have contributed to the diverse scenery and culture of Vietnam.
2. Impressive Landscape and Beaches
In terms of the diversity of beaches and natural landscapes, it seems very few countries in Southeast Asia to be like Vietnam. There is no comparison when it comes to the fantastic terraced rice fields in the highlands in the North, the stunning beaches in the Centre or pleasant rural sites in the South. Along with numerous incredible caves, majestic mountains as well as beautiful forests or wonderful waterfalls, such as Fansipan mountain, Son Doong Cave, Ban Gioc waterfalls, Phu Quoc beaches and more. All of these destinations and features have made Vietnam become one of the most loved places for travelers like trekkers or hikers to come, explore and challenge themselves.
Additionally, no matter which type of travel you want to enjoy in Vietnam, there is always a destination for you to come in. If you're going to escape from the hustle-bustle life, try to join in some ecotourism in the West with numerous greenery orchards or some cities like Hue or Hoi An old town. If you want to take part in a more dynamic lifestyle, don't miss out on Ho Chi Minh city or city like Da Nang. Each destination has its charms and attractions that you can explore and have fun.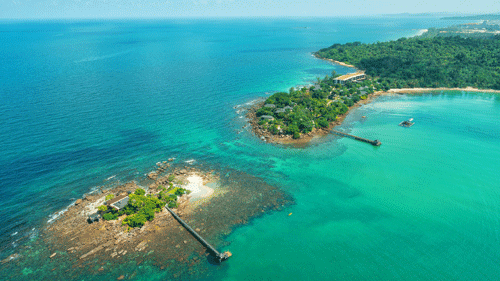 3. Extraordinary Cuisine
Whenever traveling to a new country, of course, we can never skip the food part. Coming to Vietnam, street food will be the first thing you will never want to miss. Just like the landscapes of Vietnam, street food is diverse with numerous delicious and flavorful dishes. It's the trademark of Vietnam cuisine that every tourist falls in love with. You only need to stop at some famous food stall or grab some food in the small restaurant on the sidewalk, and you can enjoy a delicious, fresh, healthy dish. There are various famous Vietnam foods that you should try such as many kinds of noodle soup (Phở, Bún Riêu, Bún Chả, etc.), Spring Rolls, Banh mi (Bánh mì), Sticky Rice, Egg Coffee, Bia Hoi (Cheapest Beer) and more. Besides the street food, Vietnam is also full of great tropical fruits as well as fragrant tea that visitors cannot explore in just one-time travel. In each destination that you visit in Vietnam, you will discover new and different dishes of fruits of the local. It will be such an exciting experience that you will wish to try again and again.
4. Heavenly Place for Shopping
In terms of tourism, the price in Vietnam is unquestionably one of the most significant advantages. The accommodation and shopping prices here are affordable and reasonable. Vietnam has a large number of markets such as night markets, outdoor markets even unique floating markets, as well as shopping centers and more shopping places. Visitors can easily find themselves a place for shopping or buying Vietnamese products, from handicrafts to local specialties. However, travelers should be careful with the price in some markets or need to know how to bargain for the right price. The best way is to have a Vietnamese tourist guide along with you when buying something. You definitely will gain more shopping skills when trying to shopping in Vietnam.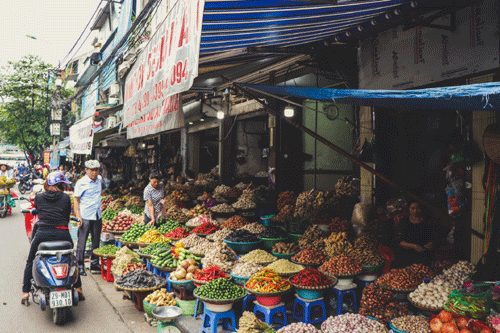 5. Friendly People
Some tourists even said that Vietnam should be called as the land of endless smiles. You can indeed see the friendliness all around in every place you visit in Vietnam. From the countryside to the city, most of the people are willing to help you or make friends with you. Therefore, you don't need to hesitate to make some new friends here. This is the best way to explore and understand more about Vietnamese life as well as local culture.
On the whole, Vietnam has a uniqueness in every way that visitors cannot find in other countries. These exceptional charms have made Vietnam become one of the must-visit countries and a worthy place to come back with many tourists. With a wide range of wonderful attractions and fantastic destinations, Vietnam is a place with endless surprises and interests that visitors never feel bored to discover. Hopefully, this sharing will help you get more information to prepare for your next trip great trip to Vietnam. Enjoy your time to travel and have fun with more exciting experiences in our lovely Vietnam.
👉 Recommended Read: Top budget destinations to travel beyond India
Author bio:
Nina Nguyen was born in Vietnam. Understanding that Vietnam nowadays is a famous destination, she establishes the blog site vina.com to introduce the elegant beauty of Vietnam to friends around the world. If you are planning a trip to Vietnam, her blog will provide you with essential information on where to go and what to do in her country.
Don't forget to share and pin the image below. Thank you! ❤️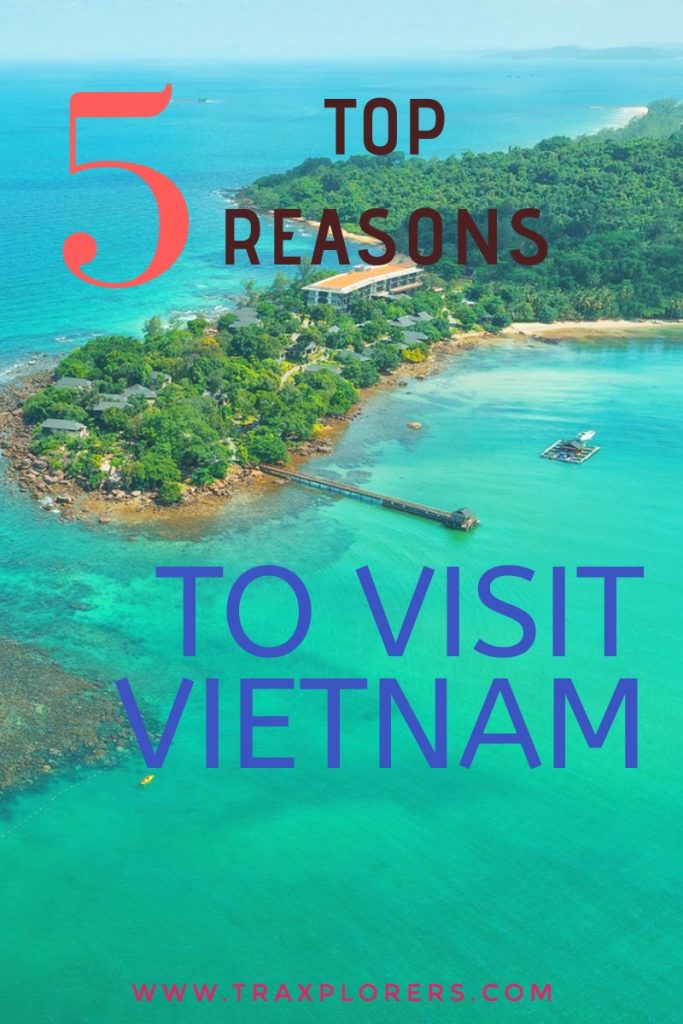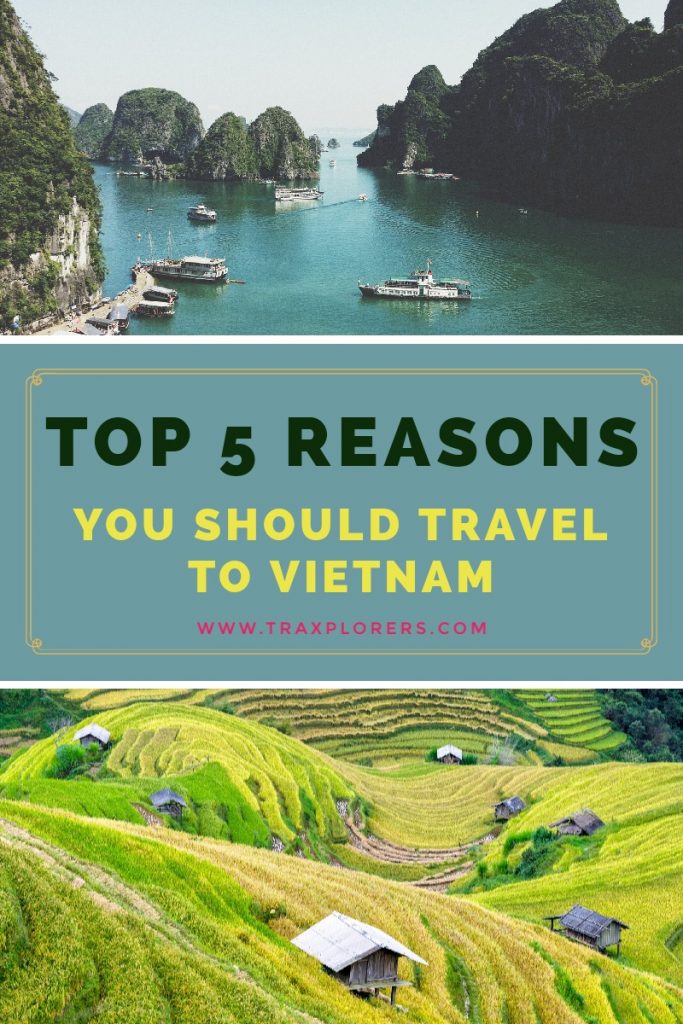 DISCLAIMER: Some links on this site contain affiliate links, meaning if you book or buy something through one of these links, we may earn a small commission (at no extra cost to you). Thank you for supporting this website.
Terms & Conditions: ©Unauthorized use and/or duplication of any material (text and/or images) without consent from this site's author and/or owner are strictly prohibited. Links and excerpts may be used provided that full credit is given to Traxplorers or Supriya Bhardwaj with specific and appropriate direction to the original content.