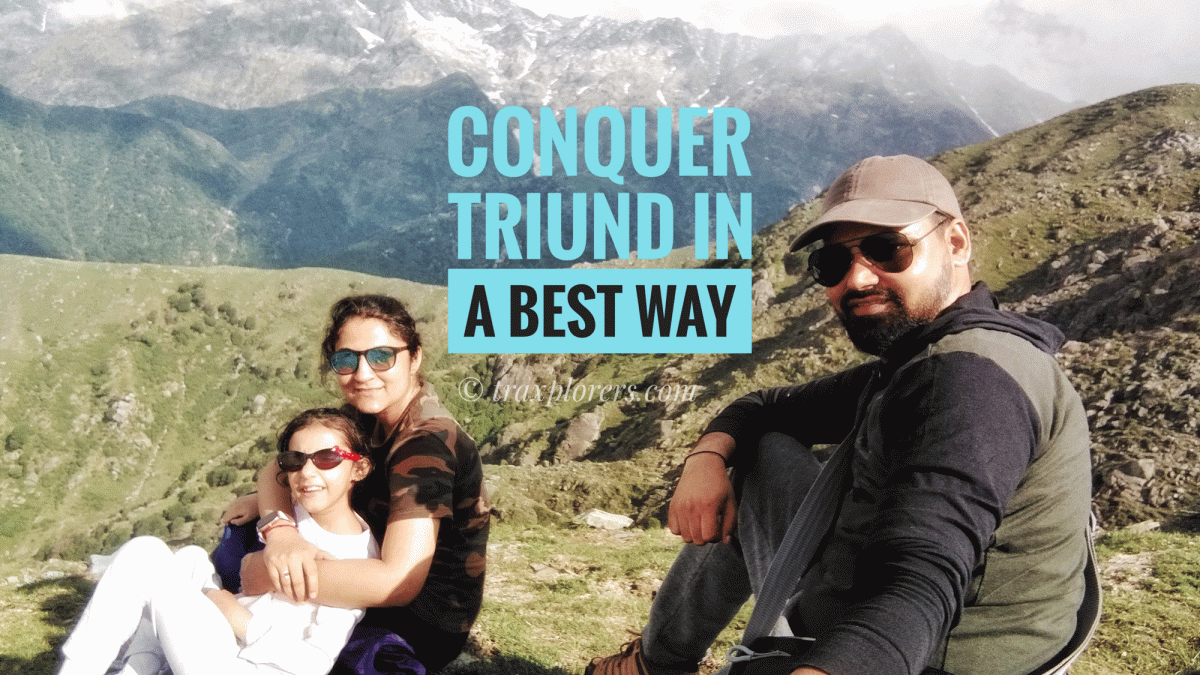 Scaling the Triund Top: Discovering an Ultimate Trail
Triund Trek from McLeodGanj
The Triund Trek is one of the most famous treks near the McLeodGanj region in the beautiful state of Himachal Pradesh, North India. Situated at an altitude of 9,350 feet above sea level, Triund offers stunning panoramic views of the Dhauladhar Range and the Kangra Valley. It is a popular trek among both beginners and experienced trekkers due to its accessibility, scenic beauty, and moderate difficulty level. For nature lovers visiting McLeodGanj, the Triund Trek provides a perfect blend of adventure, natural beauty, and tranquility, making it a must-do trek. It also serves as an ideal weekend trip for nature and adventure enthusiasts from nearby states like Punjab, Chandigarh, and Haryana.
Best Time to Visit Triund
The best time to visit Triund is during the summer months of May-June. The temperature ranges from 15°C to 30°C, and the skies are usually clear, offering breathtaking panoramic views of the surrounding mountains. However, it is important to note that these months also witness heavy rush of trekkers on the trail due to the favorable weather conditions.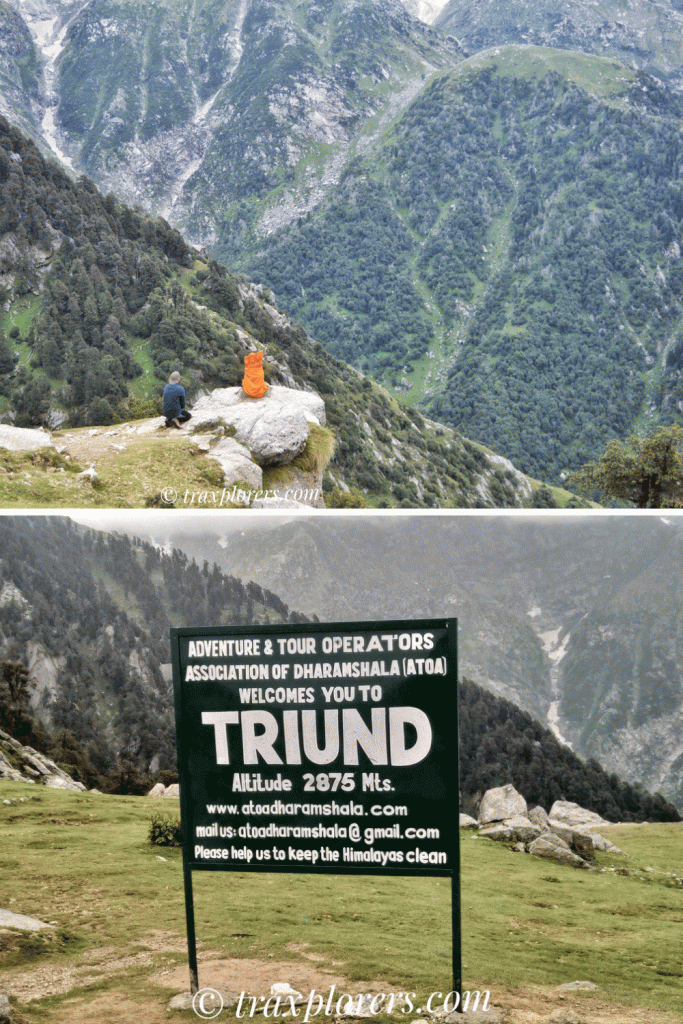 There are two trail routes that lead to the top of Triund Hill:
1. Gallu Mata Temple Trail
Difficulty level - Easy to moderate
Gallu Mata Temple is approximately 7 km away from McLeodGanj and can be reached by car or taxi. From Gallu Mata Temple, the trek to Triund top covers a total distance of approximately 8 km. It takes around 3-4 hours to reach the top, depending on your stamina, pace, and the number of breaks you take.
This trail offers the following features:
Pros:
- The trail ascends through dense forests surrounded by tall pine trees, providing a pleasant atmosphere and shade.
- The path is well defined with signage, and the total distance to reach the Triund hilltop is 8 km.
- There is a refreshment break available at Magic View Café, which offers a view of the Kangra Valley and Dhauladhar ranges.
- The trail provides valley views, small waterfalls, shady trees, and a peaceful atmosphere.
Cons:
- You need to hire a cab or taxi to reach the starting point of the trek, which adds a few extra kilometers to cover before the trail begins.
- The final half-kilometer stretch, known as the "22 turns," is steep and requires effort to climb.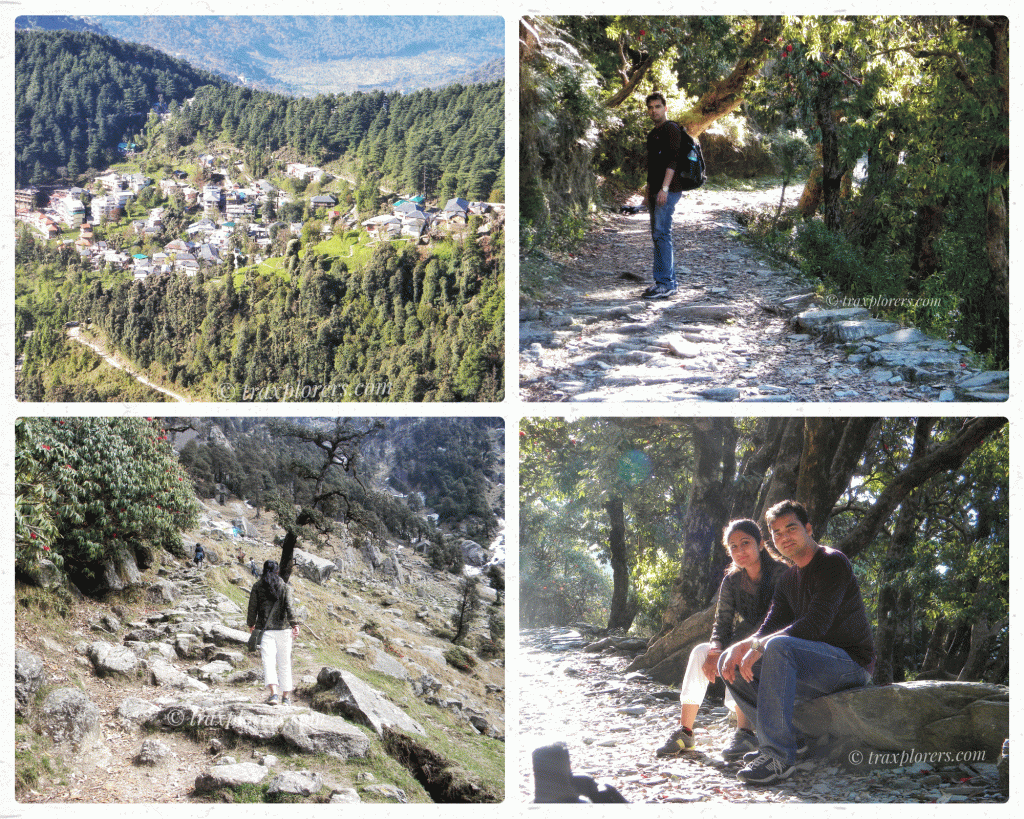 2. Bhagsunag Trail
Difficulty level - Moderate
Bhagsunag is a village located near McLeodGanj and can be easily accessed by foot, taxi, or public transport. From McLeodganj market, you can visit the famous Bhagsunag Temple dedicated to Lord Shiva and admire the holy dip in Bhagsunag pool within the temple premises. From there, you can head towards the Bhagsunag waterfall, another popular spot where you can enjoy the surrounding beauty of nature. The total distance of the trail from Bhagsunag to the top of Triund Hill is approximately 10 km. It takes around 4-6 hours to reach the top, depending on your stamina, pace, and the number of breaks you take.
This trail offers the following features:
Pros:
- The trail gradually ascends through a mix of rocky paths, stone steps, and forested sections.
- As you ascend, the landscape transitions from forested sections to open meadows.
- As you climb higher, you'll enjoy picturesque views of the valley below.
Cons:
- You need to cover an extra 2 km trail to reach the Triund hilltop
- The trail is easily accessible, which can make it a bit crowded.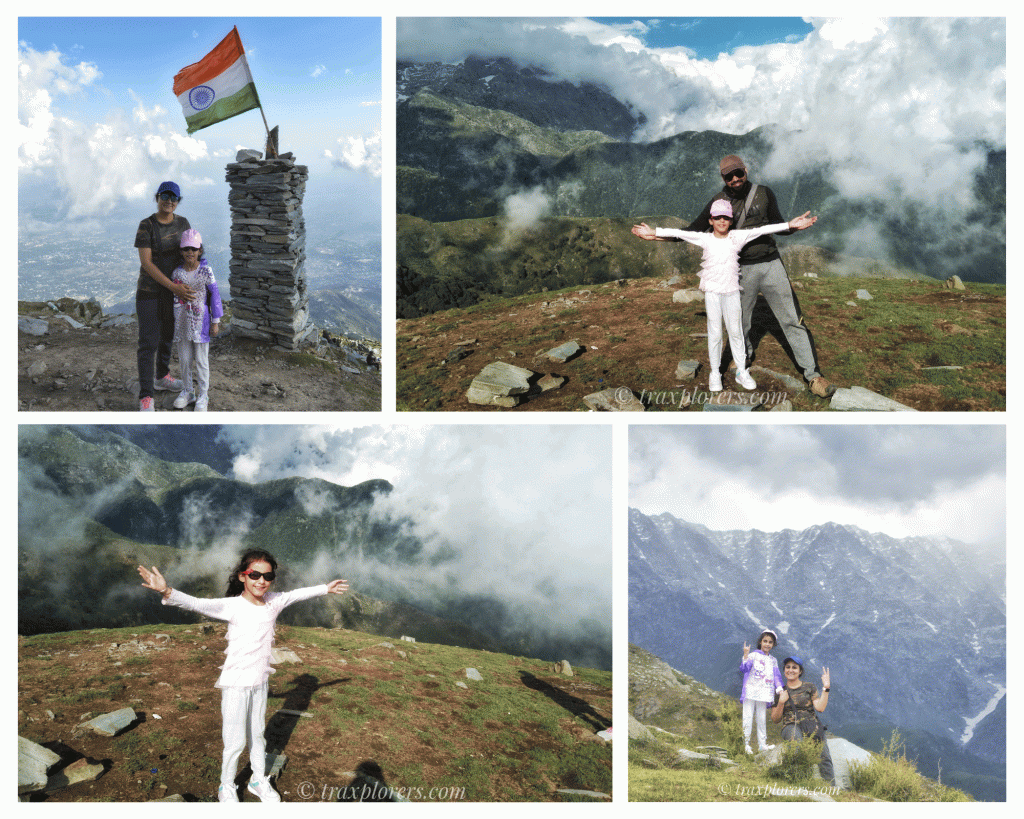 Which trail route is best for Triund Trek?
Based on our personal experience as Traxplorers, who have experienced both trail routes to reach the Triund hilltop, we would prefer the Gallu Mata Temple trail. Here are the reasons:
1. Comparatively more picturesque landscape.
2. Hiking through dense forest areas with tall trees provides a sense of wilderness.
3. Scenic views of valleys and occasional waterfalls.
4. Best trail to escape the crowd.
5. The Bhagsunag trail is often overrated due to its popularity with local guides.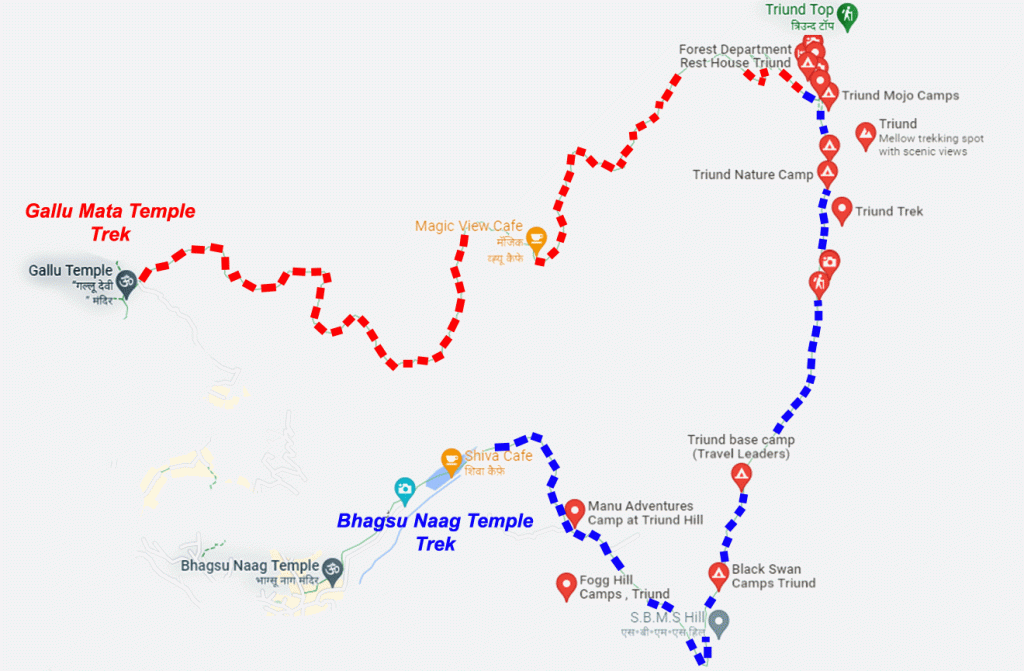 Camping at Triund
You can camp at the Triund camping site by choosing a suitable camping spot or by making prior bookings with local guides/vendors. However, there are a few things to know before planning camping at Triund:
- Camping at the Triund hilltop itself is now banned. You can camp at a designated camping site located 1.5 km below the hilltop, accessible via the Bhagsunag trail.
- On the Triund hilltop, there is a government forest rest house and one private camping site that require prior permission, accessible via Gallu Mata Temple trail.
- If you plan to camp by yourself, make sure to carry all the necessary camping essentials. Alternatively, you can book camping arrangements in advance.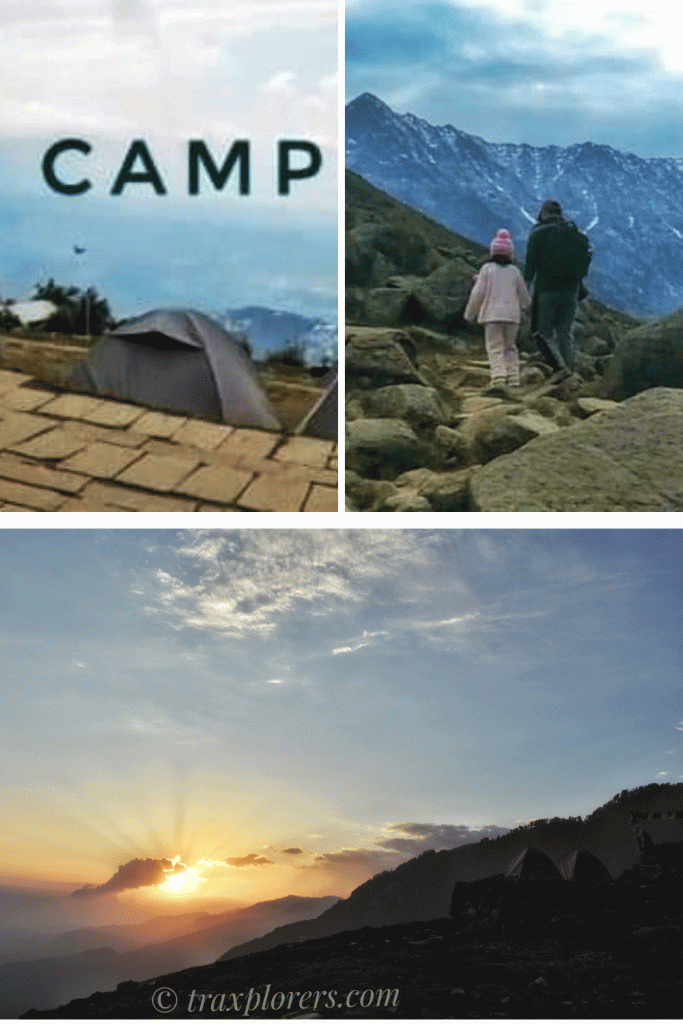 Things to Carry for Trekking & Camping
Note: Check the current weather situation and guidelines before planning your trip.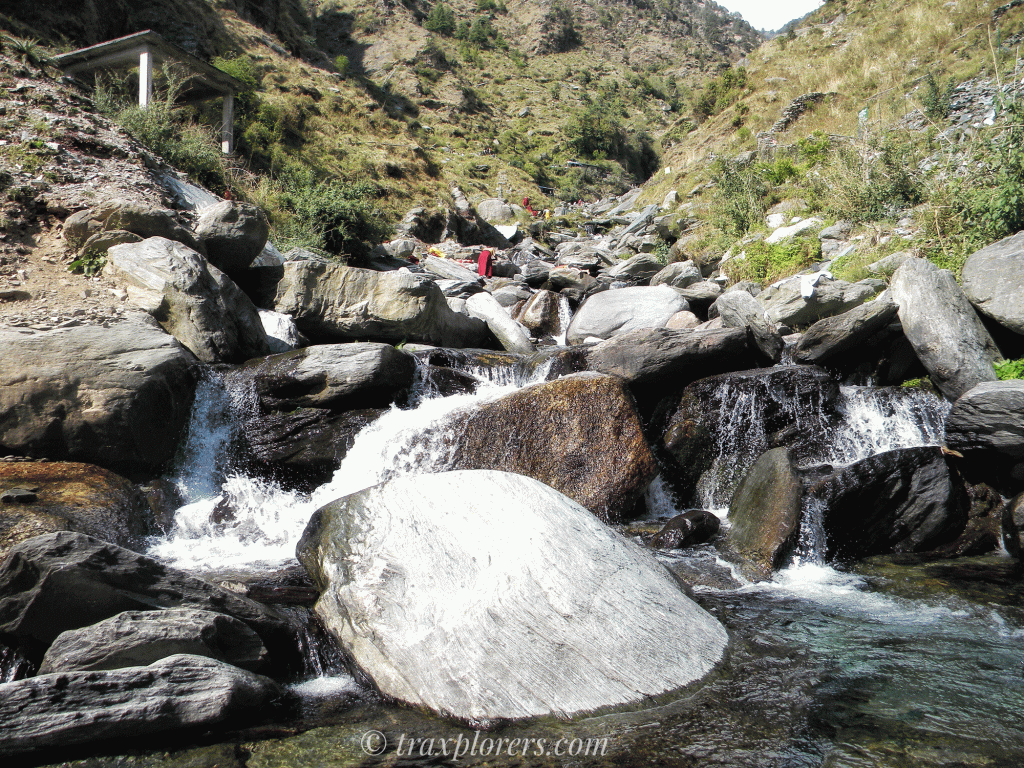 Do's & Don'ts
- Wear appropriate trekking shoes, carry enough water, snacks, and stay hydrated.
- Follow responsible camping practices and avoid damaging the environment.
- Be aware of weather conditions and stay updated on any warnings or updates.
- Follow the instructions of local authorities and guides.
- Remember to leave no trace and clean up after yourself to preserve the pristine beauty of the area.
For beginners, it is advisable to prioritize safety during the camping trip. It's recommended to trek with a group or hire a local guide if you're not experienced in mountain treks.
Contact Local Guide: If you need assistance, you can contact local guides at +91 9882077135 or +91 9882498412.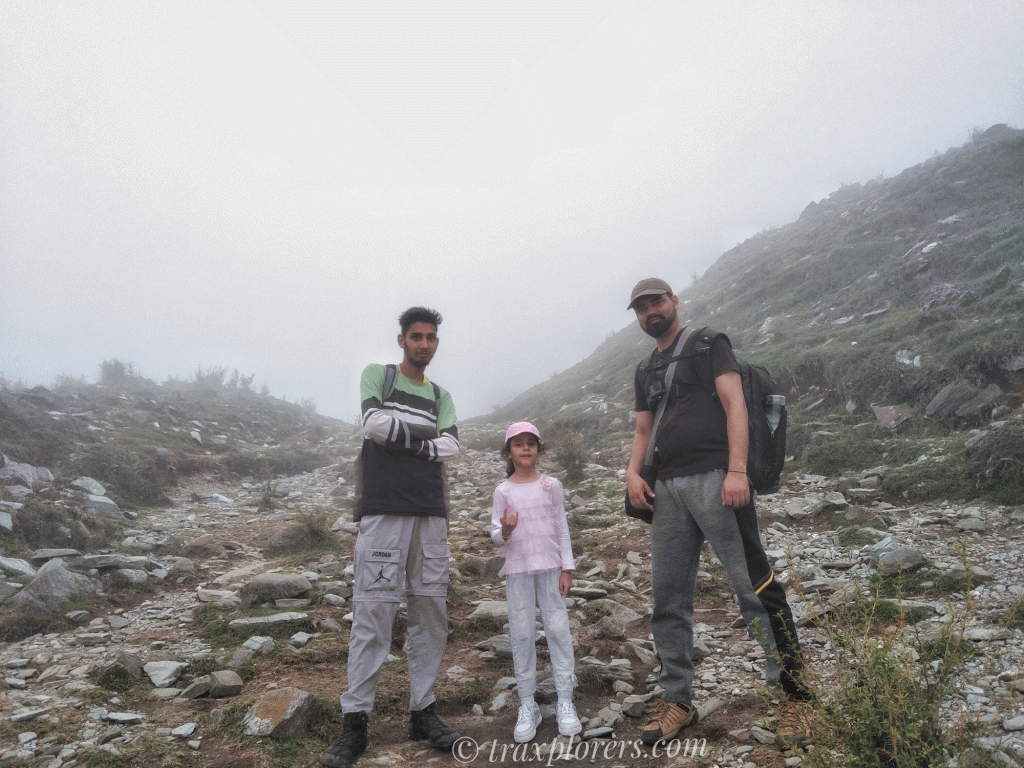 Enjoy the experience
Triund offers breathtaking views of the Dhauladhar Range and the surrounding landscapes. Take time to relax, soak in the beauty of the surroundings, enjoy the sunset and sunrise, indulge in activities like stargazing, photography, and cherish the beautiful memories of your camping experience at Triund!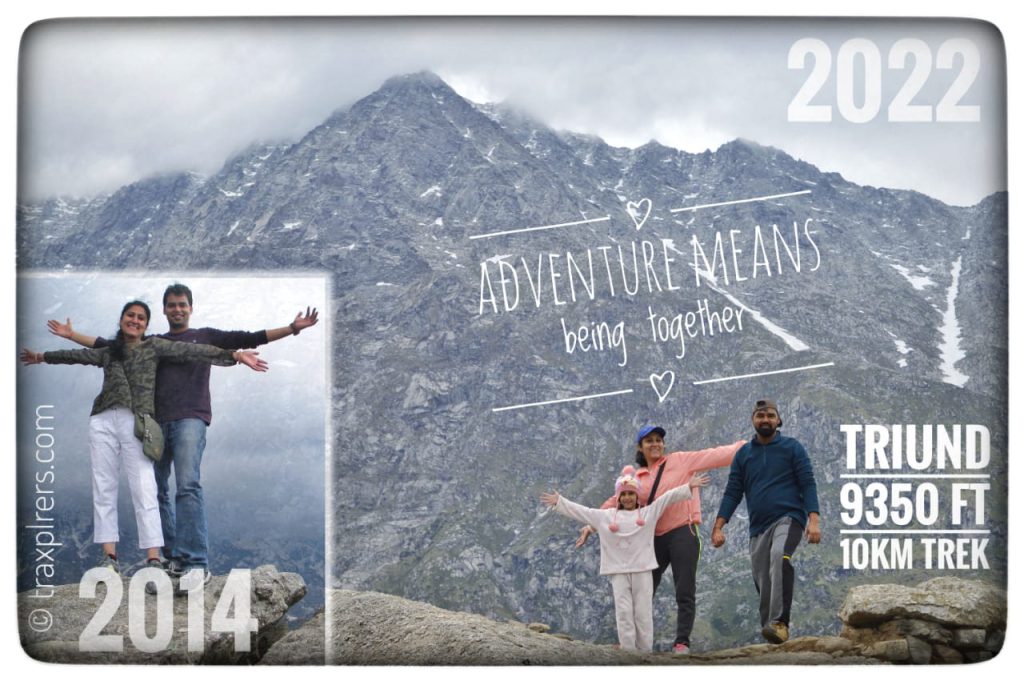 Is it helpful article? Please Like & Share. Pin the image below to save & read later. Spread the love. Thank You!