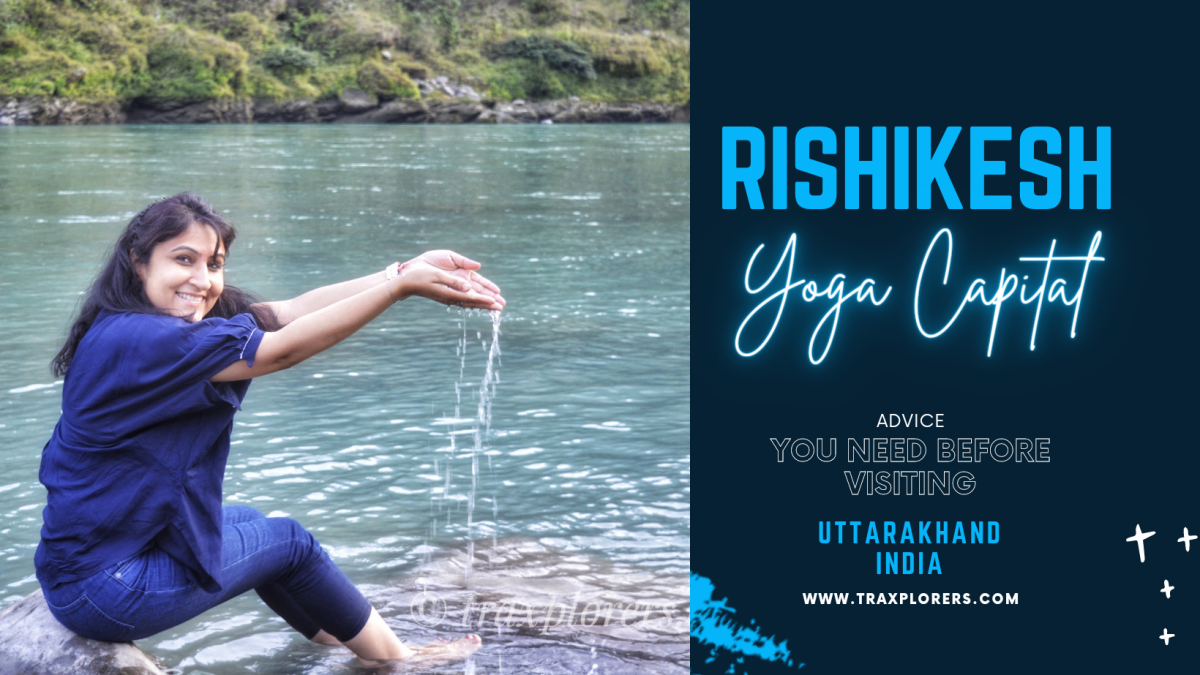 Advice You Need Before Visiting Rishikesh
Rishikesh, Uttarakhand - Capital of Yoga & Meditation
Why do you want to visit Rishikesh? Is it for spirituality & tranquility or for adventure activities like bungee jumping, river rafting, etc.? I framed this question because accordingly your time and place to visit vary. If you are planning to visit Rishikesh in March-May months then it's a good time for adventure activities. On the other hand, for tranquility and spiritual experience, the early summer season is full of tourists and therefore I won't recommend this time to visit Rishikesh. But yes, this is the only season when you can explore Rishikesh comfortably. So, what to do now? Don't worry, we are here to guide you to some places where you could have a tranquil time to spend in Rishikesh, and that is also in the touristy season.
Touristy Vs Non-touristy
Most people enjoy and want to visit places quite familiar and highly visited by others. These people make touristy crowds in famous places like Rishikesh which is well known as the Yoga capital of Uttarakhand state in India. There are people who like to visit famous places like Rishikesh but they want to be away from the crowd as well. These kinds of people are in constant search of non-touristy spots in quite famous places like Rishikesh. We fall under the second category, who like to explore famous places but still maintain distance from the crowd.
Must visit places to avoid crowds in Rishikesh
Places for tranquility in Rishikesh
1. Kyarki Homestay
We found this homestay by scrolling through Google reviews while searching for a place to stay in Rishikesh. This homestay is your take if you want to escape the city crowd and enjoy some quality time in the lap of nature. Whether you come as a family, group of friends, or solo traveler, will definitely enjoy the stay here in Kyarki.
Location: It is located in Kyarki village, near Neer waterfall in the Tapovan region of Rishikesh.
Prices: They charge fair prices depending upon room type (normal or deluxe). It is a pocket-friendly place.
Hospitality: The owner of the homestay is Mr. Amit Kumar and the caretaker is Mr. Mahipal Singh who is a nice and humble person. He is a good host, helpful, can arrange for an adventure activity in Rishikesh, and is also a good cook. You will definitely enjoy your stay here.
Contact: You can contact Mr. Mahipal Singh here at +91 9389782356; or +91 7579191858.
Plus Point: You can have a good city view from the Kyarki homestay. We enjoyed the illuminated 'Laxman Jhula' and city lights on full moon night from here.
2. Neer Waterfall
Neer waterfall also known as Neer Garh waterfall is around 5-7 km away from the famous 'Laxman Jhula' in Rishikesh. One can trek up to the point or can reach by own car or taxi. It is definitely a spot for spending tranquil time in nature.
Entry ticket: There is a ticket desk on Neergarh waterfall road just at the entry of the way towards the fall.
Note: Road condition is not in an excellent state so one has to drive very carefully.
Ticket price: Indians - 30 INR, Foreigners - 50 INR
3. Ganga River bank near Vashishtha cave
The holy River Ganga flowing near Vashishtha cave is one of the best places to spend tranquil time in the lap of nature. This is the best spot to spend the evening soaking yourself in the River water. Apart from Vasishtha cave, there is 'Arundhati cave' just a few meters ahead of Vashishtha cave near the bank of River Ganga. If you want then can also do kayaking over here. We enjoyed some beautiful views while kayaking in the Ganga.
Places for Spirituality in Rishikesh
1. Vashishtha Cave / Vashishtha Ashram
Vahishatha Ashram and Vasishtha Cave (Gufa) is the place to get a beautiful spiritual experience. It is situated near the banks of the River Ganga. You can visit this place for getting ultimate spiritual energy and feel the calmness around you. People come to this place for meditation.
The Cave: Vashishtha cave is a hidden cave and one of the most beautiful places for deep meditation in Rishikesh. There is a 'Shivlinga' inside the cave and a seating area for meditation. You can feel the calmness and peaceful vibes inside the cave.
The Ashram: Vahishtha Ashram is around the cave and its entrance gate is on the roadside. You need to walk a little from the entry gate to reach the ashram. There is also a cow shelter in the ashram.
Location: It is located 20 km away from the Rishikesh city center.
2. Kunjapuri Mata Temple
Kunjapuri Mata temple is one of the 52 holy 'Shaktipeeths' in Uttarakhand. It is situated at a height of 1676 meters on Kunjapuri Hill. Once you reach the temple site, you need to trek a little distance. There are two ways to reach the top of the temple. One is to follow the stairway and another is to walk along the road trek. You have to climb 320 steps to reach the temple. One can see the beautiful scenery of Garhwal hills from the temple site.
History of Kunjapuri Temple
Sati, the daughter of King Daksh was married to Lord Shiva. Daksh organized yagna and did not invite Lord Shiva. When Sati heard about her husband's insult, she sacrificed herself in the Havan Kund. Lord Shiva came in anger and took out the body of Sati from the havan kund. Lord Shiva was carrying the body and doing the Tandav in anger, and 52 pieces of Sati's body fell on earth. The places on earth where pieces of the body fell are known as Siddha Peethas or Shakti Peethas (centers of knowledge or power). The upper part of Sati's body (kunja), fell on the place which is now known as Kunjapuri.
There is no statue or idol inside the temple. There is a crater and according to folklore it is believed that this is the place where the kunja fell. It is now worshiped here and a small idol of the Goddess is placed in a corner. The idol of Lord Shiva is also found on the temple premises.
Location: The temple is 30 km away from Rishikesh. It actually comes in Tehri, Garhwal region of Uttarakhand.
Best time to visit Rishikesh
The best time to explore Rishikesh is between the months of October-March.
Prices for adventure activities in Rishikesh
Prices for adventure activities are high in the peak touristy season. You can get river rafting experience from 500 INR to 2000 INR per person that too depending upon the total distance covered for rafting and of course, on tourists rush which will be on the higher side during long weekends.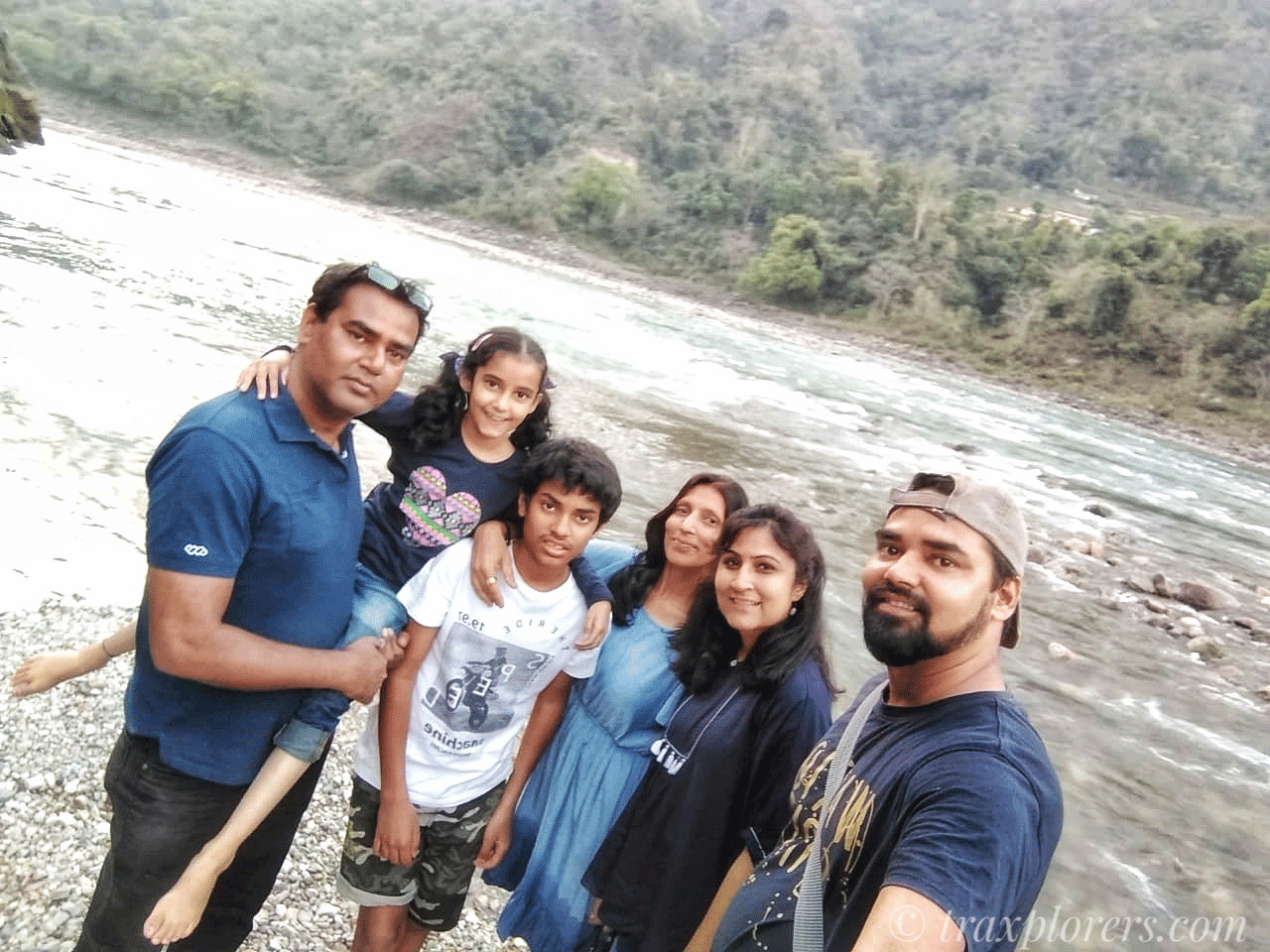 Do's and Don'ts
1. Don't plan for adventure activities like bungee jumping, or river rafting in the months of April-May. These months are full of tourists due to vacations and are not appropriate to get the desired experience in a pocket-friendly manner.
2. Never plan your visit to Rishikesh on long weekends. There is quite a fair chance that you would get stuck in a traffic jam due to the heavy rush of tourists.
3. Opt for the month of February and March for adventurous sports like river rafting and bungee jumping. You would get the best deals for your adventures.
4. Never dare to act against Mother Nature while having your rafting experience. Use your safety gear properly and follow the instructions of your rafting guide.
5. Try to opt for homestay rather than expensive hotels. You would never regret the decision. 🙂
Liked it? Share it. Please pin the image below to save & read later. Thanks!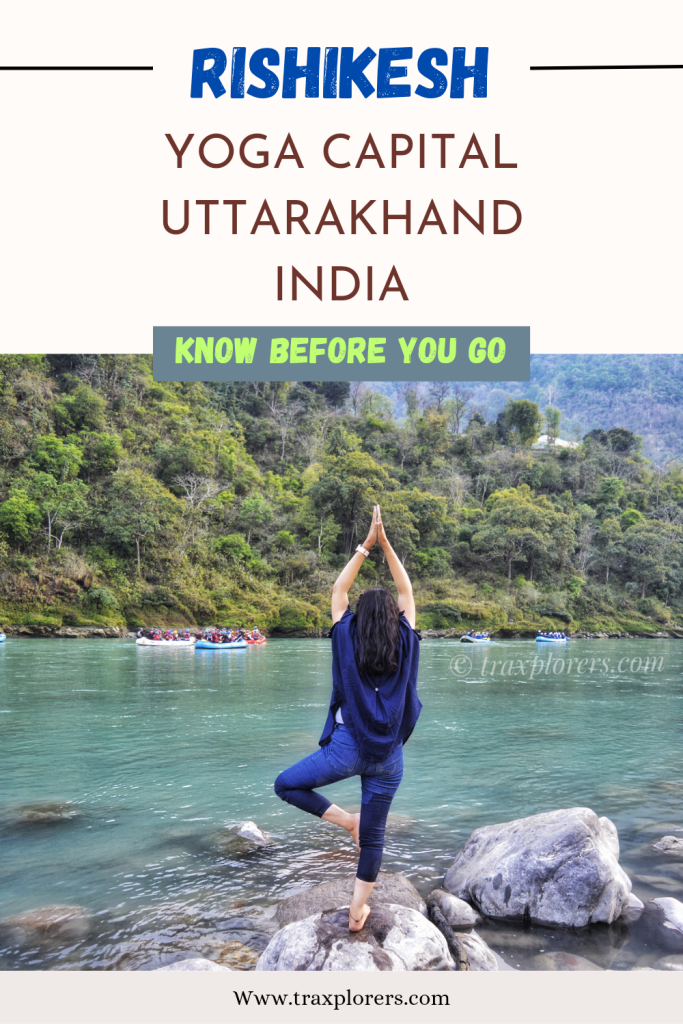 Tagged Family travel, Ganges River bank, Garhwal ranges, India Travel, Kunjapuri Mata Temple, Kunjapuri shaktipeeth, Kyarki, Kyarki Homestay, Neer waterfall, Places to visit, Rishikesh, River Ganga, Spiritual experience, Touristy Vs Non-touristy, Tranquil places, traxplorers, Uttarakhand, Vashishtha Ashram, Vashishtha cave, Yoga Capital