International Kite Festival: Uttarayan | Gujarat
Ever since our childhood days, we are big fans of kite flying on the auspicious day of Makar Sankranti or Uttarayan which usually celebrated every year on 13-14th of January. Yesterday we remembered the days of flying kites high up in the sky. This day is always celebrated with full swing. Kids like us in those days eagerly waited for the day and woke up early in the morning which they used to avoid in normal days.
---
Why do we celebrate the kite festival?
Uttarayan marks the day when winter begins to fade and there is an arrival of summer days, according to the Indian calendar. This day is also known as Makar Sankranti which is a sign for farmers that sun is back and harvest season is approaching. Basically, kite festival is celebrated in north India. South India celebrated it as Pongal also known as a harvest festival.
---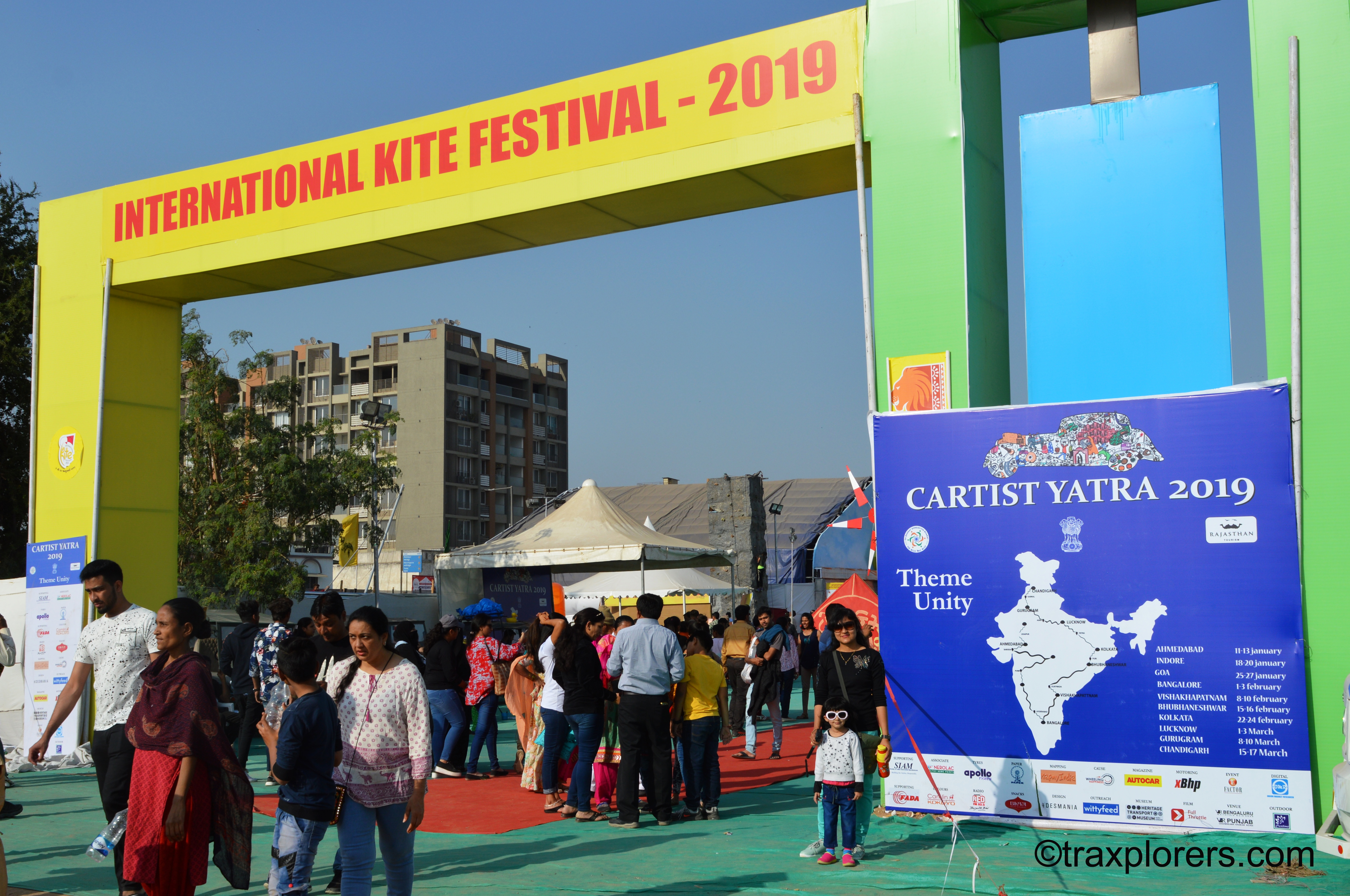 ---
How the Kite Festival is celebrated?
On this special day usually all normal activities are shut down and everybody found on the rooftops to fly kites and compete with their neighbors.
I still remember those days in Punjab, I was not expert in kite flying but always promised to have some experience of flying kite by my brothers. And I used to get that wonderful experience too.
Kite festival is popularly known as Lohri in Punjab. I simply loved the atmosphere around on that day. All friends, neighbors, family members gather at the rooftops for group kite flying fun. Some looked for the best terrace to fly kites. This lead to social gathering and happiness in the atmosphere. On this day, special dishes are made like winter vegetables, til ka laddo, chikki, Rewari (sweets made of sesame seeds, peanuts and jaggery etc.). At night a big bonfire is lighted and people gather around it, relishing festive food with music and dance. There is also a Hindu mythological significance behind the huge bonfire on this day. God of fire is worshiped and rituals are performed. Kids and women used to go door to door singing folk songs and collect offerings.
---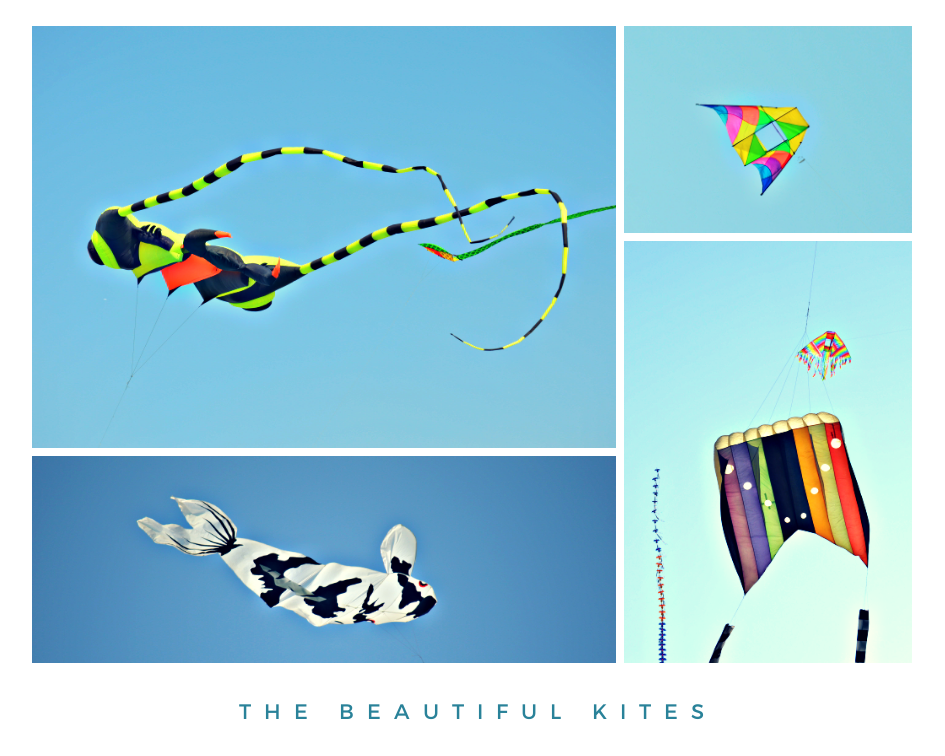 ---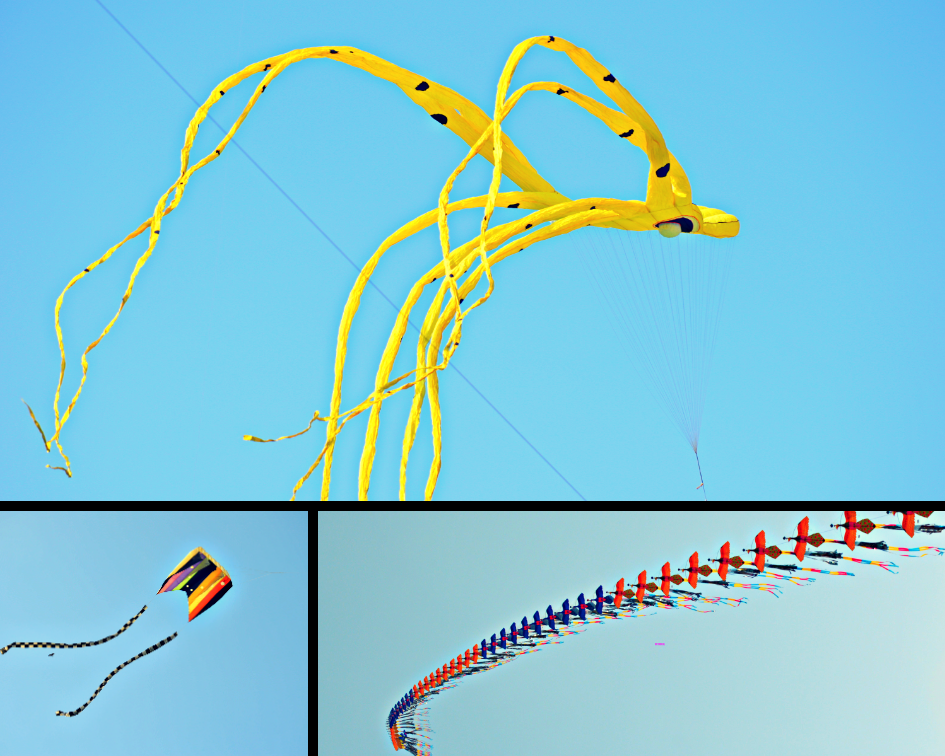 ---
Kites of all shapes and sizes were flown and the main competition was to battle nearby kite flyers to cut down their string and bring their kites down. All kite flying accompanied with music brings extra charm to the festival with commentaries in loudspeakers like 'lappet lappet,' 'dheel de' and victory words (I bow Katte/ Kai Po Che) after cutting down the kite string of another person. All this continued until dusk. It was all good fun and I missed all now.
---
[bdotcom_bm bannerid="2094"]
Now, as we are in Gujarat and this state is uniquely famous for kite festival and is known as Uttarayan festival here. Since 1989, Gujarat hosted an International festival of kites as part of the official celebration of Uttarayan, brings masters of kite makers as well as kite flyers from all over the world at one place. It brings an opportunity for the kite makers to demonstrate their unique creations and wow the crowd. In past years, master kite makers from Malaysia, Indonesia, USA, Japan, Italy, China participated in the festival and showcased their talent.
So, it is wonderful to see the whole sky covered with unique and colorful kites for the whole day. Usually, we never look up at the sky in our normal busy days but I bet this day nobody could resist stretching their necks towards the sky. And the view you got to have would never be regretted.
---
---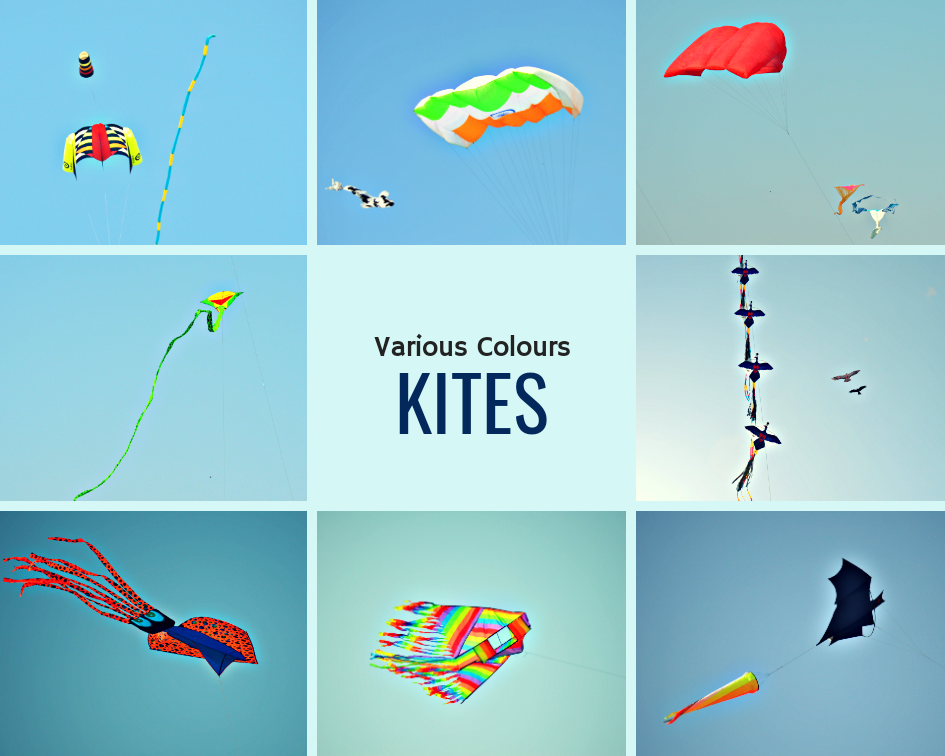 ---
Words you get to hear during the kite flying
Kai Po Che: This phrase is used in Gujarat which simply means 'I have cut' while flying kites. It is just a victory shot implies by the person who cut the string of other's kite.
I bow Katte: This is used in North especially Punjab which also means 'I have cut' while flying kites.
---
From Kites to the bonfire: The various flavors of Makar Sankranti all over India
Andhra Pradesh: Celebrates Makar Sankranti for four days. Each day signifies a different aspect of the dawning season.
Bihar and Jharkhand: Celebrate it for two days and call it Sakraat.
Punjab: Celebrate it on 13th January and call it Lohri. It is marked as the best season for harvesting sugarcane.
Gujarat: Celebrates it as Uttarayan by flying kites also called 'patang'.
Maharashtra: Celebrates as Makar Sankranti for three days.
Tamil Nadu: Celebrates it as Pongal for four days.
West Bengal: Celebrates it as Poush Parbon with mouth-watering sweets and the smell of fresh cut rice which mark harvest festival.
---
---
---
International Kite Festival in Gujarat
Dates: 6th January 2019 to 14th January 2019
Location: Sabarmati Riverfront, Ahmedabad.
Entry: It is free for all visitors but no access to the kite flying area.
Other Places in Gujarat- Kutch, Surat, Rajkot, Porbandar, Saputara, Gandhidham, Amreli, and Bhavnagar
Participants across 45 countries and people from 13 states within the country arrived for the International Kite Festival in Ahmedabad, Gujarat. According to organizers, 151 participants included nationals of US, UK, Nepal, and Cambodia marked their presence to the festival.
---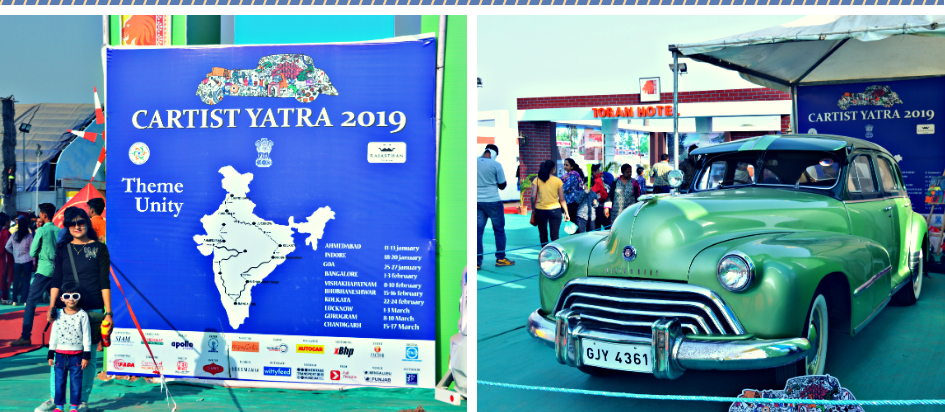 ---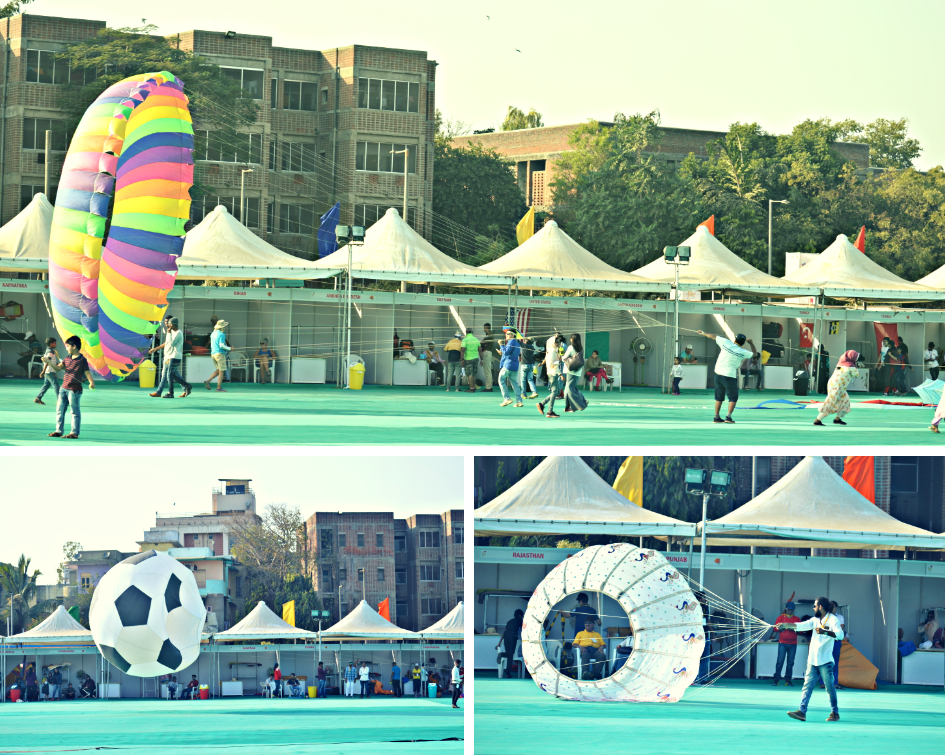 ---
How the world graces Gujarat Kite Festival?
See the worldly love for kites: Live👇👇
---

Venue: Sabarmati Riverfront, Ahmedabad

---
If you are interested in getting an experience of flying some vibrant kites then here is some collection in Fun Sports for You
Suggested Read: Basant Mahotsav (Spring Festival) in Gujarat
---
Countries that celebrate the kite festival
There are ten countries who celebrate the festival:
Japan: Hamamatsu Giant Kite Festival
Uk: Portsmouth International Kite Festival
Australia: Festival of the winds
Indonesia: Bali Kite Festival
India: International Kite Festival
China: Weifang International Kite Festival
The Kites of Sumpango: Guatemala
South Africa: Capetown International Kite Festival
US: The Zilker Kite Festival
Italy: Cervia International Kite Festival
---
Hope you loved this post. Don't hesitate to share it. Please use the pin image below to save and read it later. Thanks! ♥
---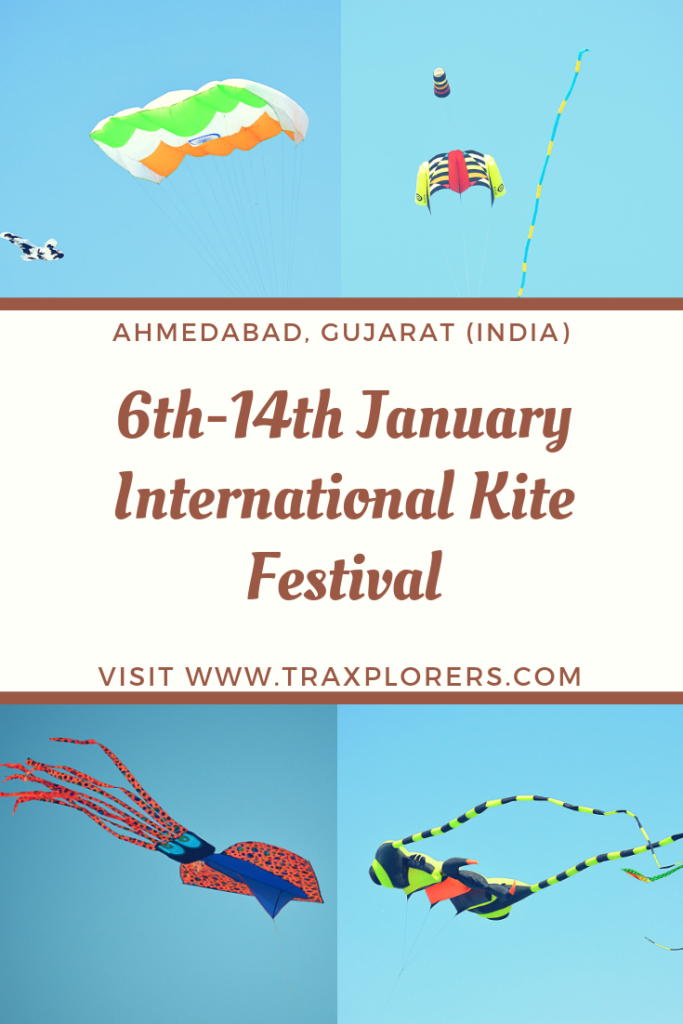 ---
DISCLAIMER: Some links on this site contain affiliate links, meaning if you book or buy something through one of these links, we may earn a small commission (at no extra cost to you). Thank you for supporting this website.
Terms & Conditions: ©Unauthorized use and/or duplication of any material (text and/or images) without consent from this site's author and/or owner are strictly prohibited. Links and excerpts may be used provided that full credit is given to Traxplorers or Supriya Bhardwaj with specific and appropriate direction to the original content.