Fateh Burj: Tallest Victory Tower of India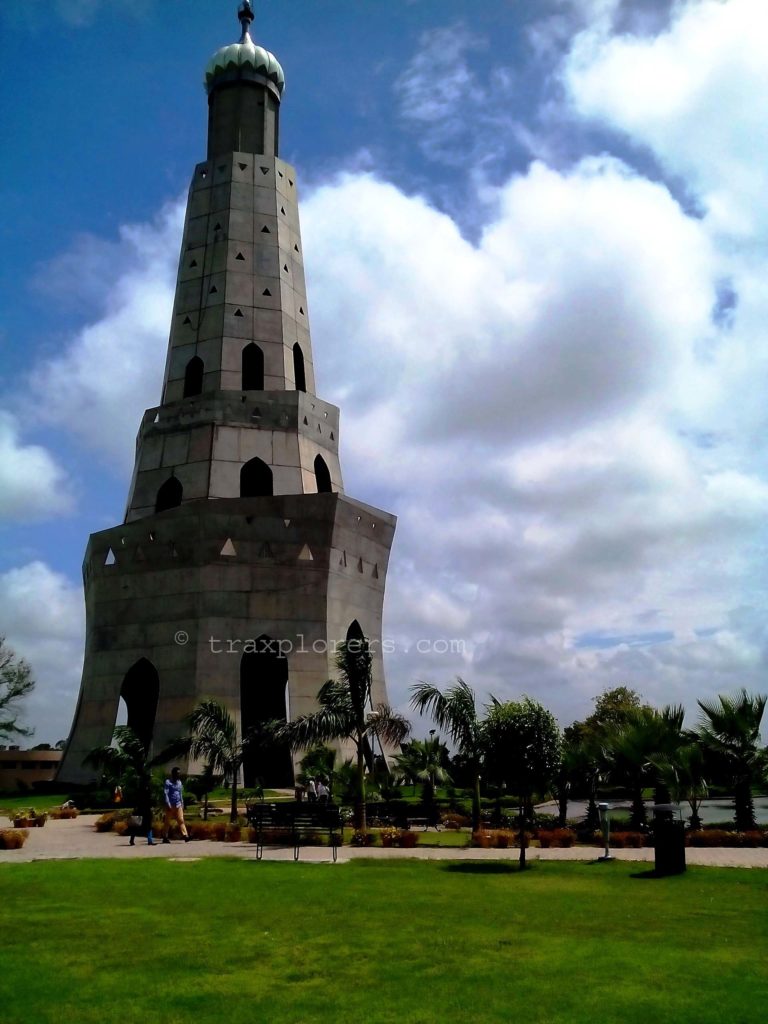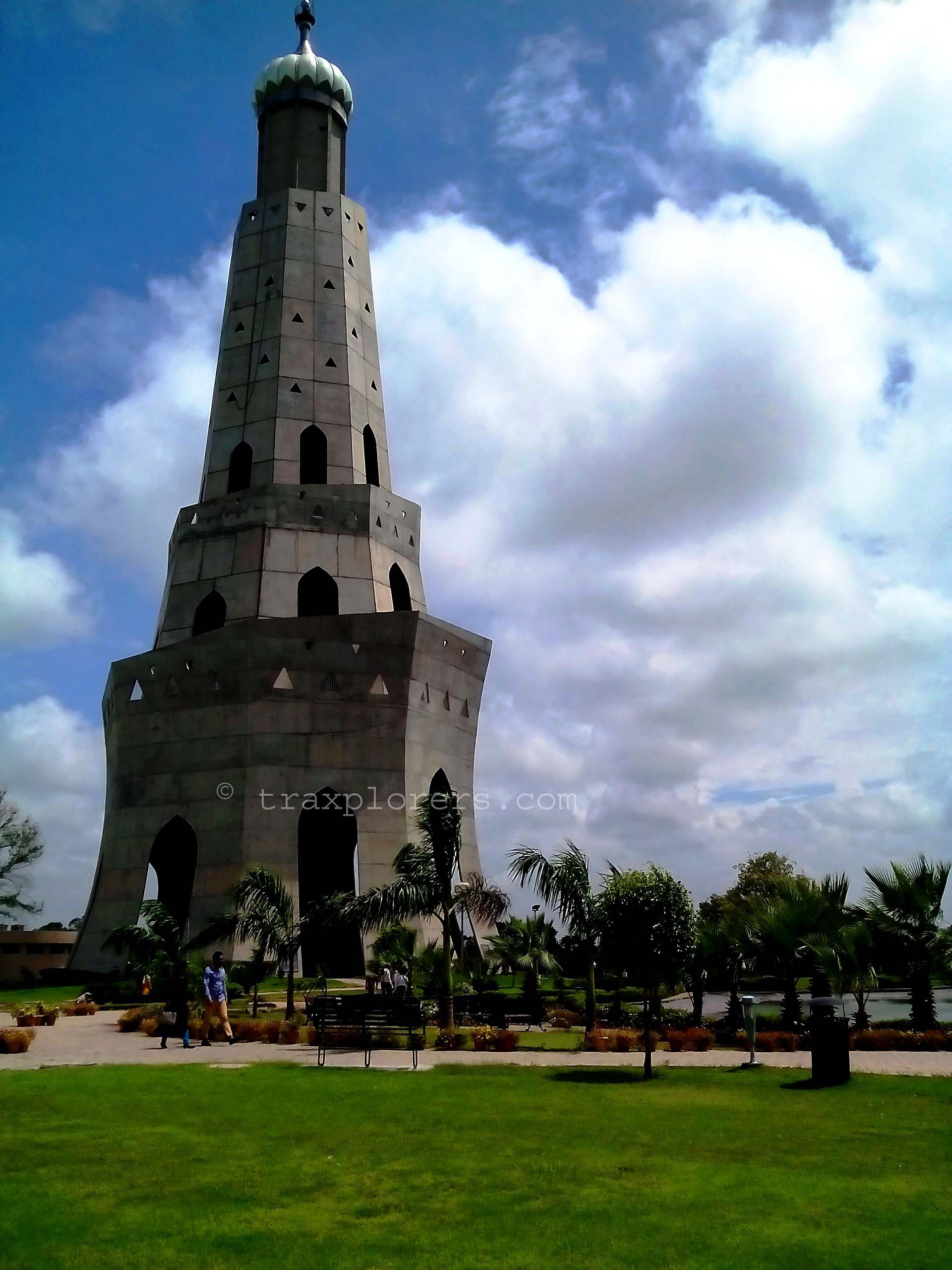 Fateh Burj is situated in village Chappar Chiri at Mohali district of Punjab close to Chandigarh. This 328 feet high Burj is India's tallest victory tower, even taller than the famous Qutub Minar of Delhi. It is a symbol of victory of Sikhs led by the great general Baba Banda Singh Bahadur. It was constructed to mark the 3rd centenary of the historical battle of Chappar Chiri. It is the memorial of Sikh wars against Mughals around the 17th century. It is spread over 20 acres of land.
History:
This is the site of Battle of Sirhind that took place on May 12, 1710. It is situated at around 20 km from Sirhind. It was here in Chappar Chiri, forces led by Mughal Wazir khan were defeated by Sikhs led by Baba Banda Singh Bahadur.
Historical relevance in architecture:
Fateh Burj consists of three stories at height of 67 feet, 117 feet, and 220 feet that commemorates the victory of three battles which was fought at Chappar Chiri.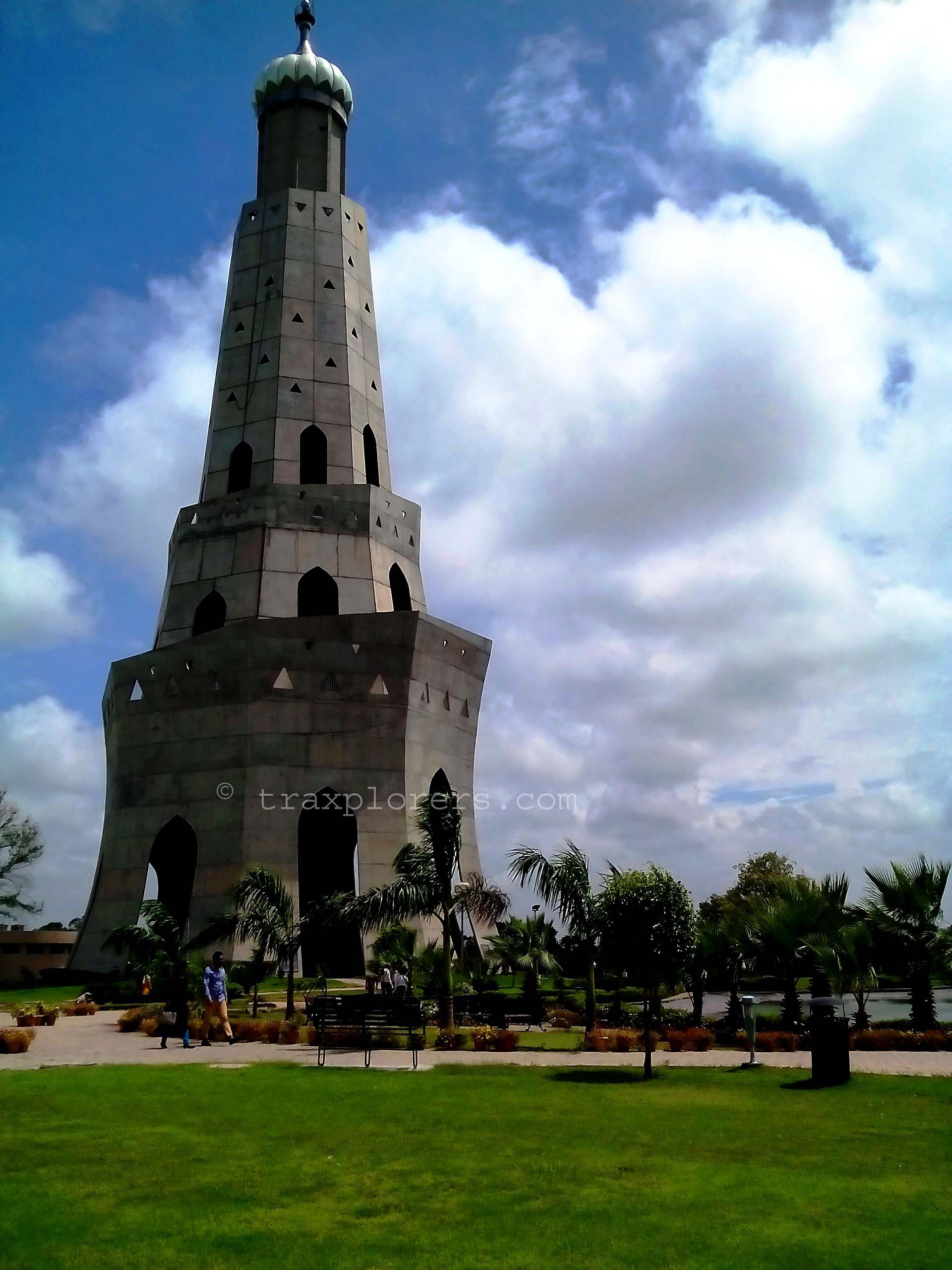 Fateh Burj-Tallest Victory Tower of India at Chappar Chiri, Mohali (Punjab)
The victory of Samana: Showcased by a storey at 67 feet
The victory of Sadhaura: Showcased by a storey at 117 feet
The victory of Sirhind: Showcased by a storey at 220 feet
Address: Sector 93, Sahibzada Ajit Singh (SAS) Nagar, Mohali (Punjab)
Visiting Hours: 10 AM to 7 PM
No entry fee
If you like online shopping then please go to the Amazon search page below. Thank you

♥
Attractions:
Statues of Sikh War Heroes:

The place is surrounded by Sikh war heroes and their history. There are six mounds (Tibbas) with the statue of Baba Banda Singh Bahadur and his five generals-Bhai Fateh Singh, Bhai Aali Singh, Bhai Maali Singh, Bhai Baaj Singh, and Bhai Ram Singh.

Statues of Sikh Generals on mounds around Fateh Burj, India

Small Lake & Park:

There is a small lake and well-maintained park around the tower.

Best place for history lovers, families, and students to add to their knowledge about the rich history of Sikhs.
Note:

Visit this place in the evening to enjoy sunset and effect of lights over the tower.
Wondering where to stay in Mohali?
Your search ends here, find your best deals at

Here is a list of other places to visit nearby Chandigarh:
Do you like this article? Please share and Pin it. ♥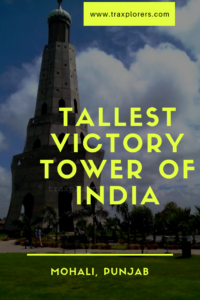 DISCLAIMER: Some links on this site contain affiliate links, meaning if you book or buy something through one of these links, we may earn a small commission (at no extra cost to you). Thank you for supporting this website.
Follow us