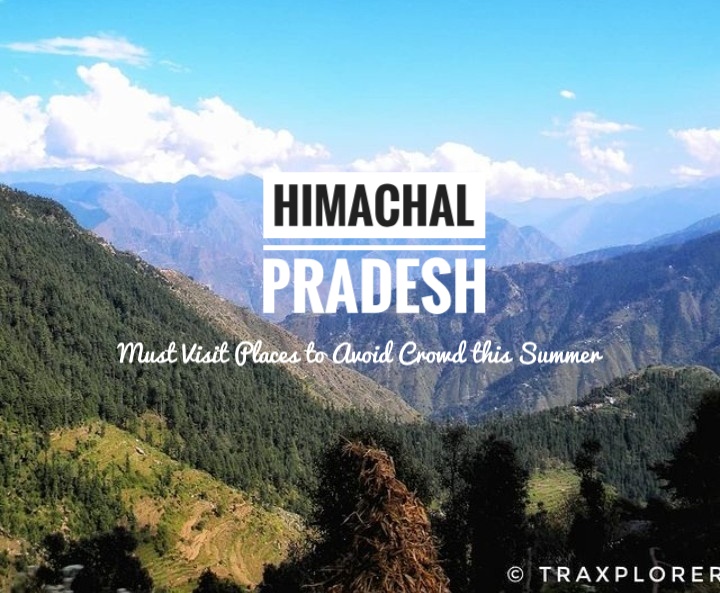 8 Non-touristy Places to Beat Heat this Summer
This summer is coming up with intense heat waves around India. And we have come up with some places from Himachal Pradesh to beat this summer heat. You would say what is new about this? Everyone goes to Himachal Pradesh to get relief from hot summer days and spend some relaxed time in the mountains. Here is your catch! Everyone goes to the hills and it makes some popular tourist places crowded. So, guys, we have a list of places that are non-touristy or expect very few people around (less crowded) in Himachal Pradesh. Check out the list and find reasons you should visit these places.
8 Places from Himachal Pradesh to beat the heat this summer
1. Narkanda- beyond Shimla
Forget Shimla this time and go 60 km beyond it to reach the beautiful place named Narkanda. This beautiful serene village is surrounded by the Himalayan Range. Being in Narkanda in itself pours your heart with peace that is not available in crowded Shimla. And of course, there are plenty of things you can do there.
Accessibility: Easily accessible. It has good road connectivity.

Accommodation: Plenty of choices available.

Days to spend: 2-3 days
2. Hampta Pass- beyond Manali
Manali is a favorite place among tourists. Yes, you should visit this place but if you have already ticked this off from your bucket list then we would suggest some trekking opportunities on your way. Hampta pass trek is for those who need to spend some time solely with nature. And also for those who want to be away from the crowd. Hampta pass trek is an absolute beginner's trek and can be done easily. You can opt for the whole trek of five days or can go for one day trek only. It is your call.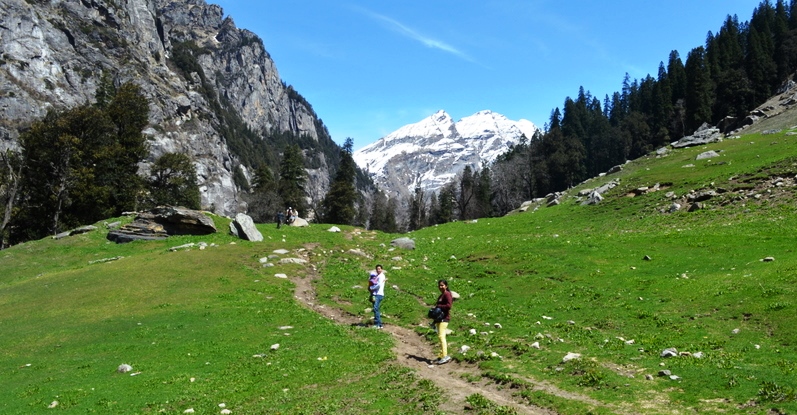 Grade: Easy to moderate

Trekking Distance: Approx. 26 Km (complete trek)

Highest Altitude: 14,100 ft.
3. Bir-Billing- beyond Palampur
Bir village of Himachal Pradesh will leave you in awe once you visit it. You can beat the touristy crowd and can explore a lot of things including the culture of Bir village. Moreover, Billing is the sight for adventurous activities like paragliding, trekking, etc. In nutshell, Bir-Billing offers a complete package for any mindset traveler.
Accessibility: Easily accessible. It has good road connectivity.

Accommodation: Plenty of choices available.

Days to spend: 2-3 days
4. Sirmaur- beyond Kasauli
Sirmaur, the southernmost district of Himachal Pradesh is known as the finest source of peaches in India. Apart from this, it has its charm of religious and cultural traditions. It is fascinatingly varied in the landscapes. There are many religious places, valleys, lakes, and mountains you can explore with zero vicinity of tourists around. The largest natural lake of Himachal Pradesh is situated in Sirmaur and is known as Renuka Lake (named after the goddess Renuka).
Location: Sirmaur is at 3647 meters altitude over Churdhar, the highest mountain in all of Shivalik hills

Kasauli to Sirmaur: 109.4 km

Accommodation: Plenty of choices available.

Accessibility: Easily accessible. It has good road connectivity.

Days to spend: 2-3 days
5. Dainkund Peak- beyond Dalhousie
Dalhousie is one of the most famous tourist places in Himachal Pradesh. The pleasant climate and scenic beauty of Dalhousie naturally attract tourists. Beyond the city, this hill station offers a trekking adventure to Dainkund Peak. This trek starts from Lakkad mandi. The whole trail is covered with a dense forest of fir and deodars. From the peak, one can enjoy the view of Khajjiar valley also known as the mini Switzerland of India.
Grade: Easy

Trekking distance: 5 km

Highest Altitude: 9000 ft.
6. Chamera Lake Chamba- beyond Khajjiar
Khajjiar holds a favorite place in tourists' hearts. Beyond this place you will get to see Chamera Lake which is equally full of nature but devoid of crowd. The lake is man-made as it is a reservoir formed due to the Dam of Chamera Hydro Electric Project on the Ravi River that is worth visiting.
Location: In Chamba district of Himachal Pradesh

Khajjiar to Chamera: 55.2 km

Accessibility: Easily accessible. It has good road connectivity.
7. Triund Trek- beyond Mcleodganj, Dharamshala
Triund trek takes you to the height where you can have a majestic view of the Dhauladhar ranges. It is one day trek of 10 km distance and is doable. There are well-defined trails and steep paths that traverse through the forests of oak trees and green rhododendron.
Grade: Easy to medium

Trekking distance: 10 km

Highest Altitude: 9,350 ft.
8. Spiti valley – beyond Manali, ditch Ladakh
Go beyond Manali and ditch Ladakh. You will find a beautiful abode of ancient monasteries in a remote region with peaceful vibes. The terrain and a gorgeous landscape make Spiti a calling destination.
Location: Perched at a height of 2,745 m above sea level.

Manali to Spiti: 177.2 km

Accessibility: Easily accessible. It has good road connectivity

Accommodation: Plenty of choices available varied from hotels to homestays.

Days to spend: You need eight days to explore it fully.
Share this article and pin the images below. Thanks! <3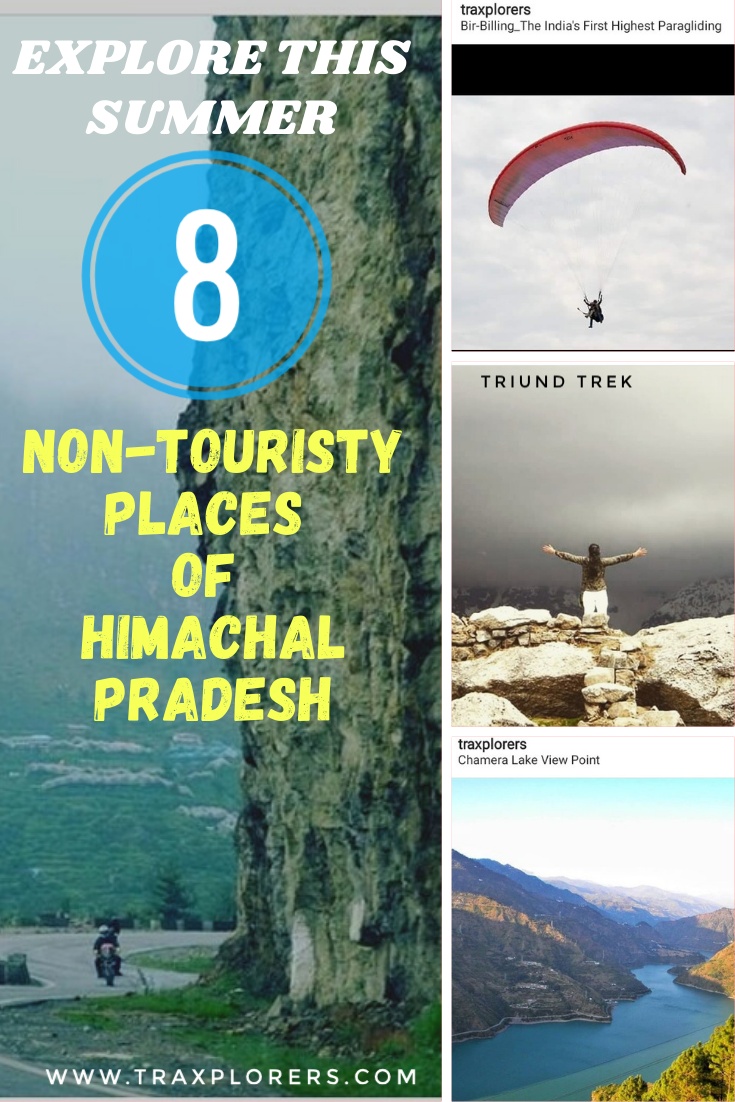 DISCLAIMER: Some links on this site contain affiliate links, meaning if you book or buy something through one of these links, we may earn a small commission (at no extra cost to you). Thank you for supporting this website.
Terms & Conditions: ©Unauthorized use and/or duplication of any material (text and/or images) without consent from this site's author and/or owner are strictly prohibited. Links and excerpts may be used provided that full credit is given to Traxplorers or Supriya Bhardwaj with specific and appropriate direction to the original content.
Tagged #Narkanda, beyond Manali, beyond Shimla, Bir, Bir-Billing, Chamba, Chamera Lake, Dainkund peak, Dalhousie, Family travel, Hampta Pass trek, Himachal Pradesh, India Travel, less crowded places, McleodGanj, non touristy places, off beat places, Places to visit, places to visit in Himachal Pradesh, places to visit in summer, Sirmaur, Sirmaur Valleys, Spiti Valley, trekking, triund trek