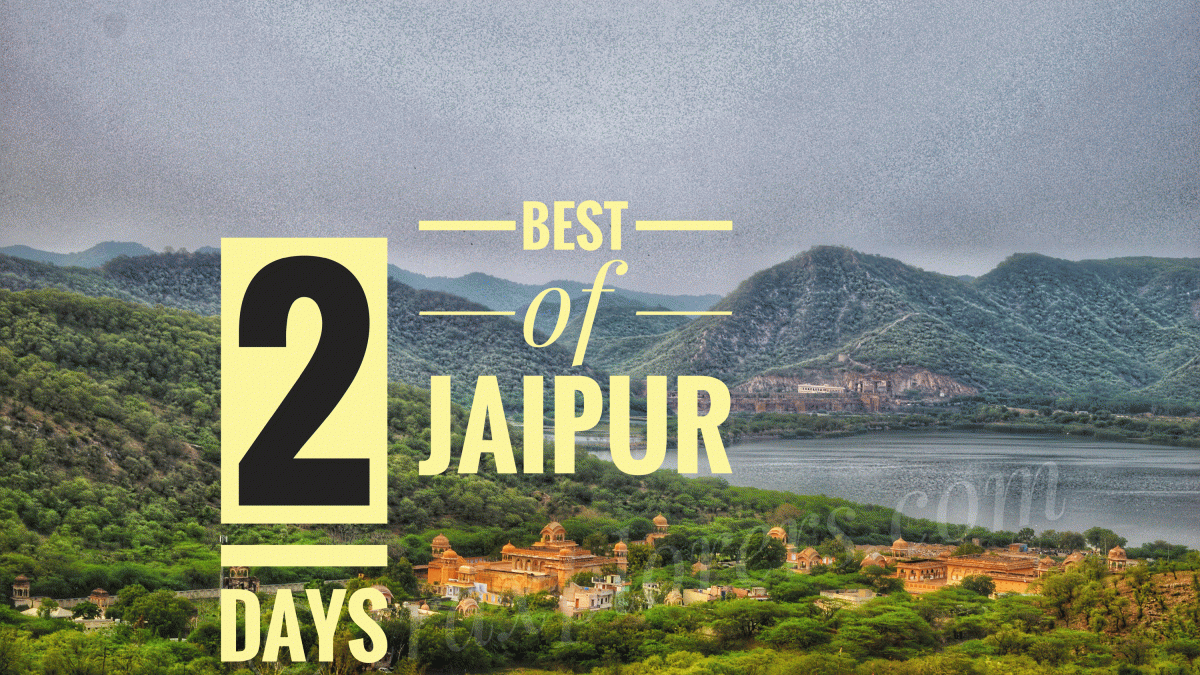 How to Get the Best of Jaipur in 2 Days?
Jaipur: Best Itinerary for 2 Days
Jaipur doesn't need an introduction even for a person outside of India. Many visit this 'Pink City' in their 'Golden Triangle' tour, a popular tourist circuit of India. Formerly, it was known as Jeypore. It is the capital and largest city of Rajasthan, India. This beautiful city holding plethora of royal history was planned by Vidyadhar Bhattacharya. The city holds the distinction of being India's first planned city. Jaipur is also known as the 'Paris of India' due to the number of tourists visiting historical monuments and paying tribute to the historical traditions of the city. This post will reveal historical facts, how to reach, the best time to visit, places to visit, things to do, interesting facts, tips, food, shopping, markets, and our visit experience of Jaipur. Happy reading! 🙂
UNESCO World Heritage Site
In 2019, Jaipur is recognized as UNESCO World Heritage Site.
Why Jaipur is called Pink City?
Jaipur is known for the blushing colour of its historic buildings which were painted pink in 1876 to welcome Prince Albert, husband of Queen Victoria. Since then, Jaipur got its status as 'Pink City'. So, if you want to experience the culture, histories, and monuments, like the Royal Indian style then Jaipur is a must-visit city for you.
Best time to visit Jaipur
The best time to visit Jaipur is between the months of October-March. The rest of the months have a warm climate.
How to reach
By Air: The most convenient way to reach Jaipur is air travel. Jaipur airport is located at Sanganer (12 km away from the heart of the city). It has both international and domestic terminals and is well-connected to most cities across the globe.
By Train: There are many popular trains such as Shatabdi Express, Ajmer Shatabdi, Pune Jaipur Express, Jaipur Express, Adi SJ Rajdhani, and also a luxury train known as 'Palace on Wheels' to enjoy the royalty of Jaipur.
By Bus: It is a pocket-friendly travel idea. The Rajasthan State Road Transport Corporation runs regular buses. Volvo and Delux buses run between Jaipur and other cities of the state.
Days required for visiting Jaipur
Two days are enough to visit the main places in Jaipur. Though one can extend the days as per choice.
Jaipur Itinerary for 2 days
Day 1
1. Amber (Amer) Fort
Built with red sandstone and marble in 1592 by Raja Man Singh, this fort is popularly known as Amer Palace. It is designated as a UNESCO World Heritage site in 2013. Amer Fort is huge in itself and to get the most out of it, one would need a guide to extract lots of history associated with it.
Location: Devisinghpura, Amer, Jaipur (11 km from the main city).
Opening hours: It is open for all days of the week from 8 AM to 6 PM
Entry Fee:
Foreigners – INR 500 per person
Foreign Students – INR 100 per person
Indians – INR 100 per person
Indian Students – INR 10 per person
Camera: Still and video cameras are allowed.
Attractions:
1. There is Diwan-e-aam, such mandir, and Sheesh Mahal as major attractions of the fort.
2. It has also some underground tunnels that connect Amer to Jaigarh Fort. Some part of these tunnels is now open to the public as well.
3. It has large ramparts and a series of gates and cobbled paths.
4. The fort overlooks Maota Lake, which is the main source of water for the Amer Palace.
Entry point: You will get to enter through Suraj Pol. But as we were in our car then the entry was from Chand Pol. Both the gates, Suraj Pol and Chand Pol open into the Jaleb Chowk, which is the main courtyard.
Local Guide: We hired a local guide from the car parking and ticket counter at Jaleb Chowk courtyard and it cost INR 300. The guide helped us to understand the history and purpose of the different parts of the palace in detail.
Hire cab
From Jaleb Chowk, we faced two flights of steps, one leading to the Shila Mata complex with its enshrined image of the goddess, and the other to the main palace complex.
Within the complex, there is Ganesh Pol, painted with images of Lord Ganesha. Then there is the Diwan-e-aam or hall of a public audience with its spectacular display of pillars. There is Sukh Niwas, Jas Mandir Apartments with a perfect merging of Rajput and Mughal architectural styles, and the Charbagh garden with its perfectly proportioned landscaping. A highlight is the shimmering mirrors on the wall of the Sheesh Mahal. There are several other gardens and pavilions within the sprawling spread of the ramparts offering enough scope for understanding medieval lifestyles at leisure.
Beyond the ramparts, there is an old city with a wonderful medieval flavour. Besides this, there are many temples, stepwells, memorials, and townhouses. Indeed, a walk through the rambling lanes provides a rich experience for the history buff.
Interesting Facts:
1. Amer Fort is the birthplace of Jodhabai
2. Famous Bollywood movie Bajirao Mastani was shot in Amer Fort.
3. Amer is now part of the Jaipur urban agglomeration.
Note: There are restrooms and cafés available within the fort. The total duration of to visit is 2 to 3 hours.
2. The Great Wall of Amer
It is the third largest wall in the world after the second largest wall 'The Great Wall of India' from Rajasthan itself. The wall of Amer is like the first line of defense for Amer Fort. The wall is built on the hills of the Aravali mountain ranges. The Amer fort is surrounded by a wall. You can trek on the wall. Due to time constrain, we didn't go up there but we are sure it would have been a great experience. The view from the top must be surreal.
Note: It is currently closed and you are not allowed to go up due to the electrocution of some people by monsoon lightning in July 2020.
3. Panna Meena ka Kund
Panna Meena ka kund is a square-shaped stepwell that is known for its picturesque symmetrical stairways.
Location: This historic stepwell is located near Amber Fort.
Opening time: All days 7 AM to 6 PM
Entry: Free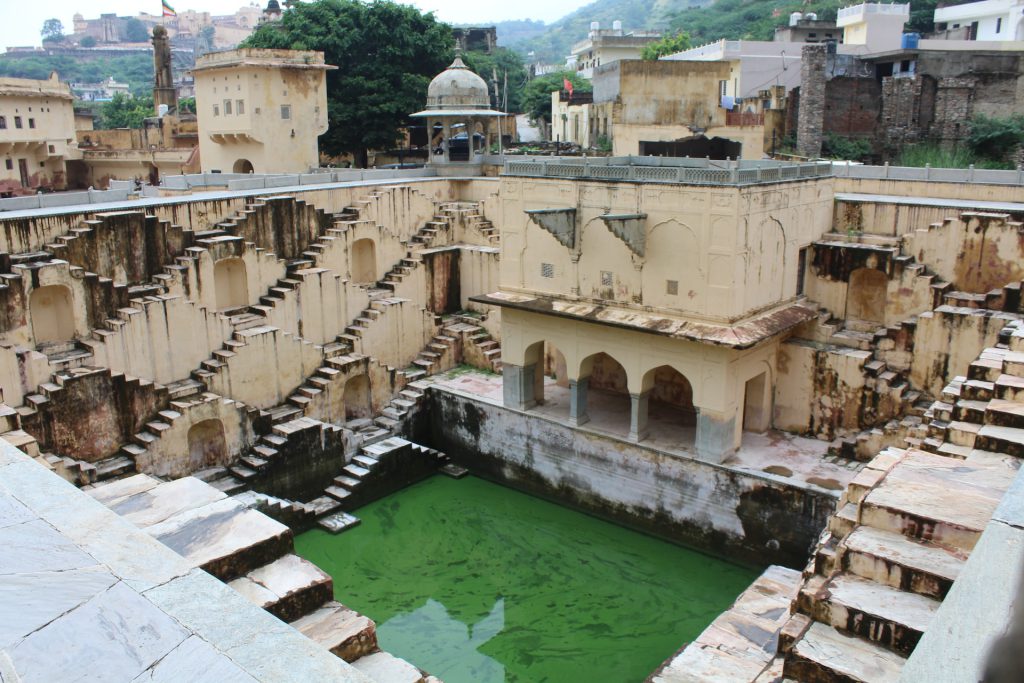 4. Patrika Gate
Patrika Gate is a massive gate famous for its gorgeous architecture, intricate carvings, and vibrant colours which truly symbolize the culture of Rajasthan. It serves as the entrance to Jawahar Circle Park. Jaipur was founded by Maharaja Sawai Jai Singh II in 1727. He built eight gates in all four directions of the city. Centuries later, Patrika Gate continues the architectural legacy and is known as the ninth gate which is made of pink sandstone on the outside and a vibrant colourful walkway on the inside. Walking underneath provides an experience of scenes from all around Rajasthan. It is an excellent place for photography.
Location: JLN Road, Jawahar Circle, Jaipur, Rajasthan
Entry Fee: Indians INR 10, Foreigners INR 20
Opening time: Open for 24 hours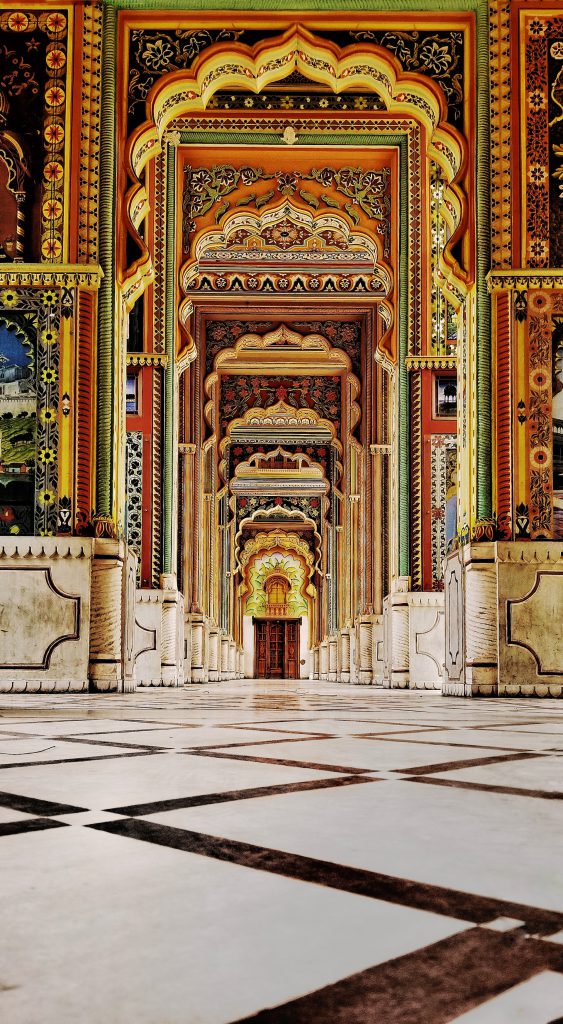 5. City Palace
Founded by Maharaja Sawai Jai Singh II in 1727 is a famous tourist attraction in Jaipur. It was once home to the royal family of Jaipur. Now, it is divided into a series of courtyards, a museum, and one part still a residence of the royal family.
Location: It is about 12 km from Jaipur airport and is located in old Jaipur city local markets between Badi Chopar and Choti Chopar.
Address: Jaleb Chowk, Near Jantar Mantar, Tripolia Bazar, Gangori Bazaar, J.D.A. Market, Kanwar Nagar, Jaipur, Rajasthan.
Opening hours: 9:30 AM to 5 PM (day visit)
7 PM to 10 PM (night visit)
Entry fee: For the museum and exterior – (For detailed pricing visit here)
For a day visit- INR 200 for Indian adults and INR 100 for children 5-12 yrs
For a night visit- Indians: INR 500 for adults, INR 250 for children (5-12 yrs)
Foreigners: INR 1000 for adults, INR 500 for children (5-12 yrs)
6. Albert Hall Museum
It is also known as the Government Central Museum, which is the oldest museum in the state. The museum was built in 1876 as a concert hall and now has a rich collection of artifacts including paintings, jewellery, carpets, ivory, stone, metal sculptures, and works in crystal.
Location: Ram Niwas Garden, Ashok Nagar, Jaipur, Rajasthan
Opening hours: 9:30 AM to 5 PM (day visit)
7 PM to 10 PM (night visit)
Entry fee: General Entry Ticket: (For detailed pricing visit here)
For Indian Nationals- INR 40 per person, INR 20 per student
For Foreign Nationals- INR 300 per person, INR 150 per student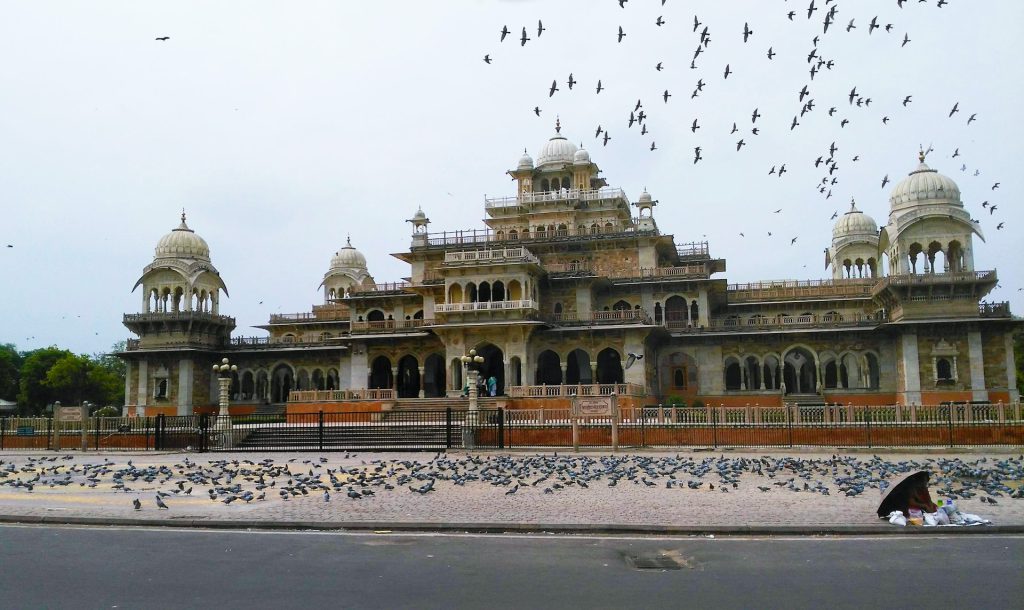 Day 2
1. Jaigarh fort
This fort was famous for artillery production by Rajputs. It was built by Sawai Maan Singh III in 1726 to protect the Amber fort and the palace complex within it. It is situated on the Aravalli hill range named 'Cheel Ka Teela' (Hill of Eagles). This fort is famous for the Jaivana canon, which was manufactured in 1720 and considered as world's largest canon on wheels.
Location: Devisinghpura, Amer, Jaipur.
Opening hours: 9 AM to 5 PM
Entry: From Dungar Darwaza
Entry fee: For Indians- INR 70 per person, For Foreigners- INR 150 per person
2. Nahargarh Fort
It seems odd but this fort was our favourite in the city of larger forts. This was because of its solitude, particularly in comparison to the busy Amber fort. There is another thing that added extra charm to this fort is the views of downtown Jaipur we got to see from here. This makes the visit to Nahargarh fort a must-have on your list.
It was built in 1734 by Maharaja Sawai Jai Singh II as a retreat for hunting expeditions of the Royal family. Initially, it was named Sudarshangarh later renamed Nahargarh.
Interesting fact: Few scenes from the Bollywood movie 'Rang De Basanti' had been shot in Nahargarh Fort.
Location: Brahmpuri, Jaipur
Opening hours: 10 AM to 10 PM (all days of the week)
Entry fee: INR 50 for Indians, INR 25 for students, INR 200 for foreigners
3. Hawa Mahal
This is an extraordinary piece of architecture that was designed by Lal Chand Ustad and built by Maharaja Sawai Pratap Singh in 1799. It is made of red and pink sandstone and designed in a pyramidal shape which has five stories with a height of up to 50 feet. There are 953 windows on the front of the palace giving it a honeycombed hive look.
Interesting fact: Hawa Mahal is the tallest building in the world that has been built without a foundation. It has a curved architecture that leans at an 87-degree angle, and its pyramidal shape helped it stay erect for centuries. It is dedicated to Lord Krishna.
Location: It is a 4-minute walk from Jantar Mantar, Jaipur located on Hawa Mahal road, Badi Choupad, J.D.A. Market, Jaipur.
Opening hours: 9 AM to 5 PM (all days of the week)
Entry fee: For Indian Nationals- INR 50 per person, for foreigners- INR 200 per person.
4. Jal Mahal
Jal Mahal aka 'Water Palace' is standing in the middle of Man Sagar Lake and was constructed in 1699. Later on, it was renovated by Maharaja Jai Singh II in the 18th century. Initially, it was used as a hunting lodge. It is a five storey palace but only one storey is visible now as the other four are submerged in water.
Pro-tip: One can admire the beauty of the Jal Mahal from Nahargarh Fort. It looks magnificent from up there.
Location: It is 4 km north of the main city on the main Jaipur-Amer road.
Opening hours: 6 AM to 6 PM
Entry: Free
Jaipur Food
Traditional Dishes: Rajasthani curry, Gatte ki sabzi, Mangori Ker Sangari, and Pakodi are some of the traditional dishes of Jaipur which are an integral part of the daily meals of the people of Rajasthan.
Famous dessert: Ghevar.
Street Food: Dal-baati churma, laal maas, keema baati are surely a treat for your taste buds.
Shopping in Jaipur
One of the exclusive shopping markets of Jaipur is 'Chandpol Bazaar'. It is the hub of unique marble crafts and handicrafts. For things like precious stones, gems, and jewellery 'Johari Bazaar' is a famous place where you can buy all of these.
Note: A part of the market is closed on Sunday and Tuesday.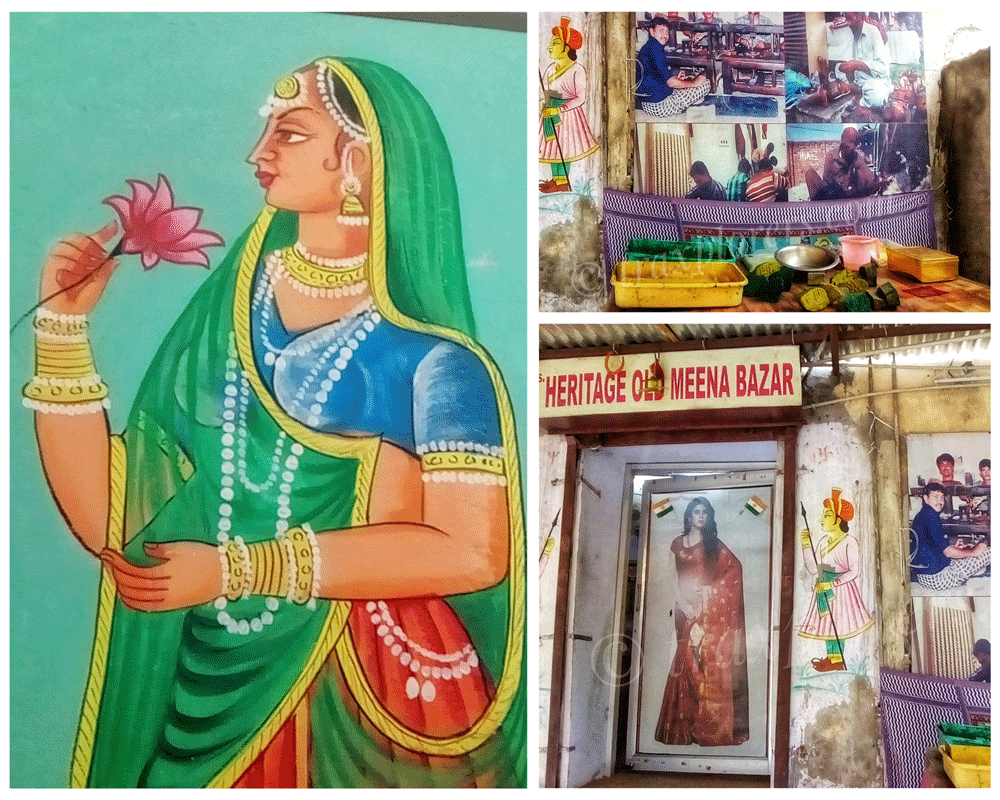 Things to do at night in Jaipur
1.Watch the light and sound show at Amber Fort
2. Admire the city from Nahargarh Fort
3. Visit Hawa Mahal
4. Can visit nightclubs
Liked this article? Share it. Please pin the image given below to save & read later. Thanks! 🙂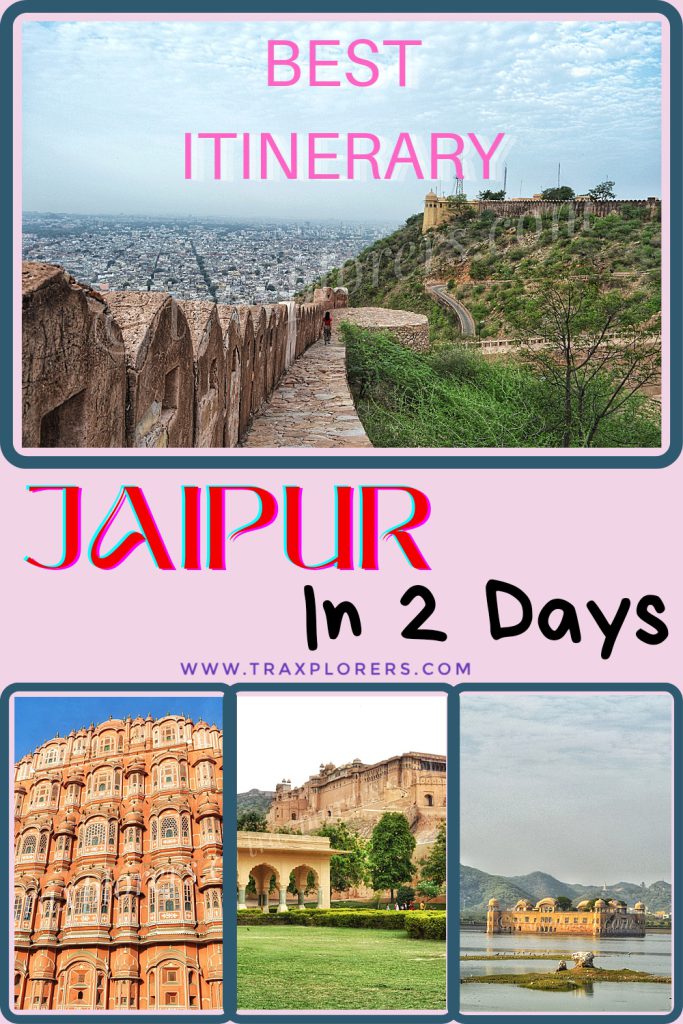 Tagged Albert Hall Museum, Amber fort, Amer Palace, Best of Jaipur, Best time to visit, City Palace, Entry fee, Family travel, Great wall of Amer, Hawa Mahal, How to reach, India, India Travel, interesting facts, Jaigarh Fort, Jaipur, Jaipur Food, Jaipur markets, Jal Mahal, local guide, location, Nahargarh Fort, Panna Meena ka Kund, Patrika Gate, Pink city, Rajasthan, Shopping in Jaipur, Timings, UNESCO World Heritage Site